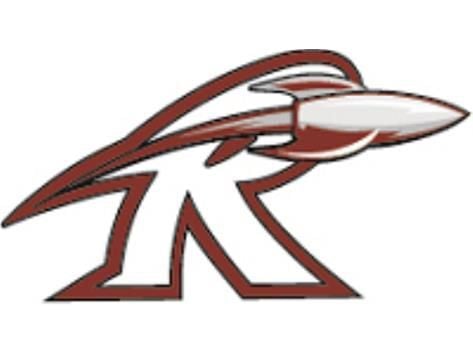 EDGINGTON — For the first time in almost half a year, the Rockridge football team got the chance to run out on its home field for regular-season game action.
Buoyed by a pair of road wins leading up to Saturday afternoon's Three Rivers Conference crossover matchup with longtime rival Sherrard, the Rockets made the most of the opportunity to hit the home turf again. A 26-point second quarter enabled them to gain some halftime breathing room as they pulled away to a 47-20 victory.
"It felt amazing," Rockridge sophomore halfback Peyton Locke said of Saturday's home opener. "It was a beautiful day, and having our fans here to cheer us on, it was amazing."
Now 3-0 and halfway to a perfect finish in this COVID-19 shortened spring football campaign, Rockridge is already looking forward to next Saturday's home matchup against Three Rivers Rock Division rival Riverdale.
"We're 3-0, but we're not worrying too much about being undefeated, only that we're undefeated right now," said Rockridge coach Jeff Henry. "Playing Riverdale, that'll provide some motivation for our kids to focus and play better."
During the 2019 fall season, a 34-33 home setback to the Rams — along with a 27-13 loss to Morrison in their last home game prior to Saturday — proved costly as the Rockets missed the playoffs for the first time in 10 years.
"That loss left a bad taste in our mouths," Henry stated.
Even with no postseason on the horizon this spring, Rockridge is still looking to earn some redemption next week.
"This felt pretty good, but we know after today, it's one for the rematch with Riverdale," said junior quarterback Brayden Deem. "I know we didn't enjoy that loss to them last season, so we've got to prepare for them and come out ready to go."
On Saturday, Deem certainly did his part to keep the Rockets perfect by rushing for five touchdowns and 134 yards on 24 carries as well as throwing for 162 yards, including a 6-yard touchdown strike to Locke, who finished with 166 yards on 16 carries, 195 total yards and two touchdowns.
"Sherrard is a good team, even with the numbers they have, so we had to prepare for them. We told ourselves in practice that we had to keep the ball moving and get them tired because of their low numbers," said Deem, who led a Rocket offense that produced 506 total yards and 24 first downs.
Indeed, the Tigers (1-1) showed themselves primed to build on the momentum generated by their 30-8 season-opening win over Riverdale the previous weekend.
After the first of Deem's five TD runs put Rockridge up with 1:54 left in the first quarter, Sherrard needed just 27 seconds and two plays to make it a 7-6 game. A 73-yard romp by senior quarterback Eli Bernier led to his 2-yard touchdown burst.
In the second period, the Deem-to-Locke scoring connection and Deem's second rushing TD put the hosts up 19-6. Again, the Tigers rallied as Bernier (85 yards on 10 carries) hooked up with Corbin Crippen for his lone completion of the day, a 41-yard touchdown strike that had Sherrard down 19-12 with 4:46 left until halftime.
"I was really pleased with our effort, especially with us having a bunch of first-year varsity players," said Sherrard coach Scott Monson, who also got a solid effort from senior running back Ryan Staver. Staver racked up 108 yards on 12 carries as a highlight of the Tigers' first football visit here in eight years.
However, a pair of Deem touchdown runs less than two minutes apart — the second of which was set up by a Peyton Dye fumble recovery on the kickoff following Deem's 18-yard scoring run with 4:10 left before halftime — capped the Rockets' 26-point outburst and put them up 33-12 at intermission.
"We said to the guys at halftime, these are the kinds of games why we harp at them about having perfect technique," Monson said. "You've got to have that against good teams like this. We've got to build on this learning experience."