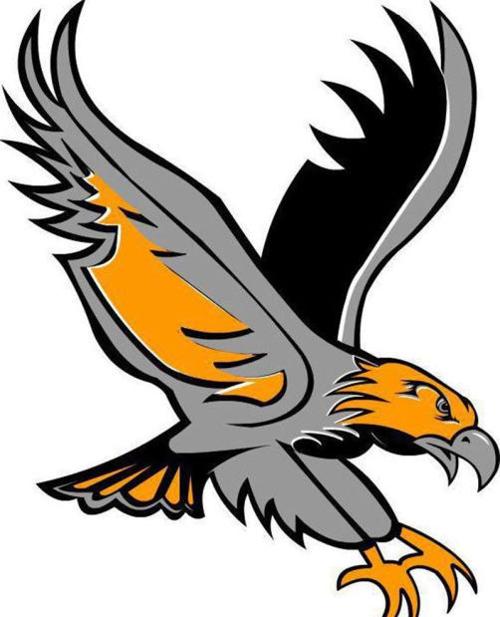 PRESTON, Iowa — Easton Valley knows the challenge that awaits this week.
The sixth-ranked River Hawks travel to Gilbertville to face top-ranked Don Bosco Friday in the 8-player quarterfinals, a trip to the UNI-Dome awarded to the winner.
The Dons have been here many times before, with five trips to Cedar Falls and three state titles under their belt. Easton Valley, meanwhile, has not reached the UNI-Dome since 2009, back when the team was known as the Preston Trojans.
Easton Valley knows its the underdog in the game, and the River Hawks are ready for the opportunity.
"You see a lot of places out there that have Don Bosco predicted to win it all. It would mean a lot to win that game," junior defensive end Parker Olson said. "Our goal is to get to the Dome and our major goal is to win the state championship. This is the team you need to be able to beat to do that."
Olson has developed into one of the defensive leaders for the River Hawks. He's third on the team with 51.5 tackles and also has 20 tackles for loss, including 13 sacks, the third most in 8-player football this season.
The defense for Easton Valley is full of young playmakers. Four of the team's top five tacklers are either sophomores or juniors, including junior linebacker Hudson Felkey, who leads the team with 92 tackles and also has seven sacks.
"It's fun. It's exciting when you're able to stop a good offense," Felkey said. "There's strong senior leadership and a lot of us have played last year so we were able to get good experience."
Last season, with many of those young players seeing varsity action, the River Hawks were allowing 38.9 points per game. They knew if they wanted to take the next step, that number had to improve. 
"We decided last year, when we were done that we wanted to keep getting better and keep lifting. We wanted to be the best team in the state this year," Olson said. "A lot of it was getting in the weight room, getting stronger and quicker and when you spend all that time with these guys, you bond together and you play more naturally together."
The hard work in the offseason has paid off. Easton Valley has held teams to 18.5 points per game this year.
The River Hawks switched to a three-man front under defensive coordinator Derek Erwin, and the year of experience has been key as well to the turnaround. It also helps that the scout team is led by quarterback Nate Trenkamp, who has thrown for 100 touchdowns in his career.
"A year of maturity helps a ton," head coach Tony Johnson said. "We wanted kids that were going to fly around and get downhill. ... This team is full of track athletes and we fly around the ball pretty well."
The improvement for Easton Valley's defense has been overshadowed somewhat by its high-octane offense. Easton Valley averages 62.8 points per game, second in the state regardless of classification.
The defense doesn't mind flying under the radar.
"Everybody prepares all week for what's considered the best offense in the state and they don't realize we've got a pretty stingy defense to go with it," Olson said. "When they plan all week for how they're going to go defensively, they can't focus as much ... they don't think we're going to be able to stop them defensively but we still do."
That's allowed the defense some chances to grow.
After giving up 30 points in the first half to Springville, Easton Valley yielded just 20 yards in the second half to grab the win.
After dropping the only game of the year to Turkey Valley, 72-62, the River Hawks have responded by allowing just six points in each of their last two games, including in last week's 55-6 win over Gladbrook-Reinbeck. It was Easton Valley's first playoff win since 2013.
"You learn from stuff like that," Olson said. "Giving up 72 points wasn't something we were proud of and we wanted to build from that. ... We've learned you've got to have respect for your opponent."
As good as they've been this year, the River Hawks will have their hands full on both sides of the ball this week.
The Dons have the top-ranked offense, averaging 64 points per game, as well as the top-ranked defense, allowing 7.2 points per game.
Thomas Even leads the Dons with 1,484 yards and 27 touchdowns, averaging 16.9 yards per carry. Easton Valley isn't concerned with stopping Even, not after holding Gladbrook-Reinbeck's Keagan Giesking to 2.5 yards per carry last week.
"I feel like we made a good statement (last week)," Felkey said. "It's a very nervous but exciting feeling. ... We're ready."
This week, however, Don Bosco also features a solid passing game as quarterback Cael Frost has thrown for 1,012 yards and 23 touchdowns and also has rushed for 954 yards and 18 scores.
It presents a different challenge, but one Easton Valley is excited to face.
"It's going to be right out in front of us, assignment football," Johnson said. "A lot of it is going to be a fast start. I think if we can get some momentum on our side, prove to our guys we can score on this team, do whatever we want offensively, that rejuvenates our defense and we can get rolling after that."
Get in the game with our Prep Sports Newsletter
Sent weekly directly to your inbox!