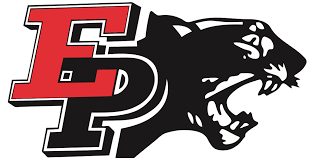 This past spring, the Erie-Prophetstown and Monmouth-Roseville football teams combined to win just one out of nine games.
Friday, the Panthers and the Titans will meet to decide which squad will be champions of the Three Rivers Conference's West Division.
Already assured of their first playoff berth in three years, the Titans (6-1) take a 5-0 conference record into their TRAC West finale at Coach Dobry Field in Monmouth.
That has them a half-game up on the Panthers (5-2, 4-0), who wrap up league play next week by hosting a 1-6 Morrison club. A win gives Monmouth-Roseville its first conference title.
"It's been quite a ride for our guys," said Mon-Rose coach and former Aledo gridiron standout Jeremy Adolphson, whose squad has reeled off six straight wins since a 42-8 opening night loss to undefeated Kewanee.
"It can be hard to explain to a group of kids the feeling you get to be a part of a successful football team, but we've taken that next step and the guys have gained confidence every week."
Erie-Prophetstown comes in almost as red-hot as Monmouth-Roseville. After dropping its first two nonconference games, the Panthers have embarked on a five-game winning streak.
A win tonight not only puts E-P in the driver's seat for the co-op's first conference championship, it clinches the club's first playoff trip since 2014.
"There's a lot of excitement; people here are looking forward to (tonight)," said Erie-Prophetstown coach and former Fulton standout Jesse Abbott. "Our mantra since Week 2 has been all about the next team in front of us, preparing for the next game and not worrying about what's down the road.
"Our guys have done a good job of staying in the moment."
After scoring a combined 27 points in its losses to Mendota and Peru St. Bede, E-P has taken flight behind the senior duo of quarterback Kolby Franks and running back Connor Sibley, averaging 46.2 points per game during its five-game winning streak.
Franks has rushed for 875 yards and 14 touchdowns while throwing for 656 yards and six TDs, with Sibley tallying 534 of his 668 yards and all seven of his touchdowns on the ground.
"Kolby and Connor have been the guys for us, but I feel that with this group, there are four to six guys who can make a difference," said Abbott, citing in particular junior running back Jase Grunder (314 total yards, seven TDs) and senior back Mason Misfeldt (506 total yards, four TDs).
"The last four games, Jase has really taken advantage when he's touched the ball."
While Franks and Sibley have been the offensive nerve center for the Panthers, the Titans have their own dynamic duo in junior quarterback Silas Braun and senior running back Derek Chandler.
Braun has thrown for 1,036 yards and 11 TDs in addition to rushing for 463 yards and 12 scores. Chandler has gone over the 1,000-yard mark on the ground with 1,019 yards and has scored eight touchdowns.
"They do a good job of putting points on the board," said Abbott, "and when they're on defense, we have to match their aggressive play."
With a conference title on the line, look for Monmouth-Roseville to step up its aggressiveness.
"The way we do things now, with our confidence and ability to handle pressure, it's been impressive to see," Adolphson said. "We've taken that next step, and it has us closing in on our first conference title."