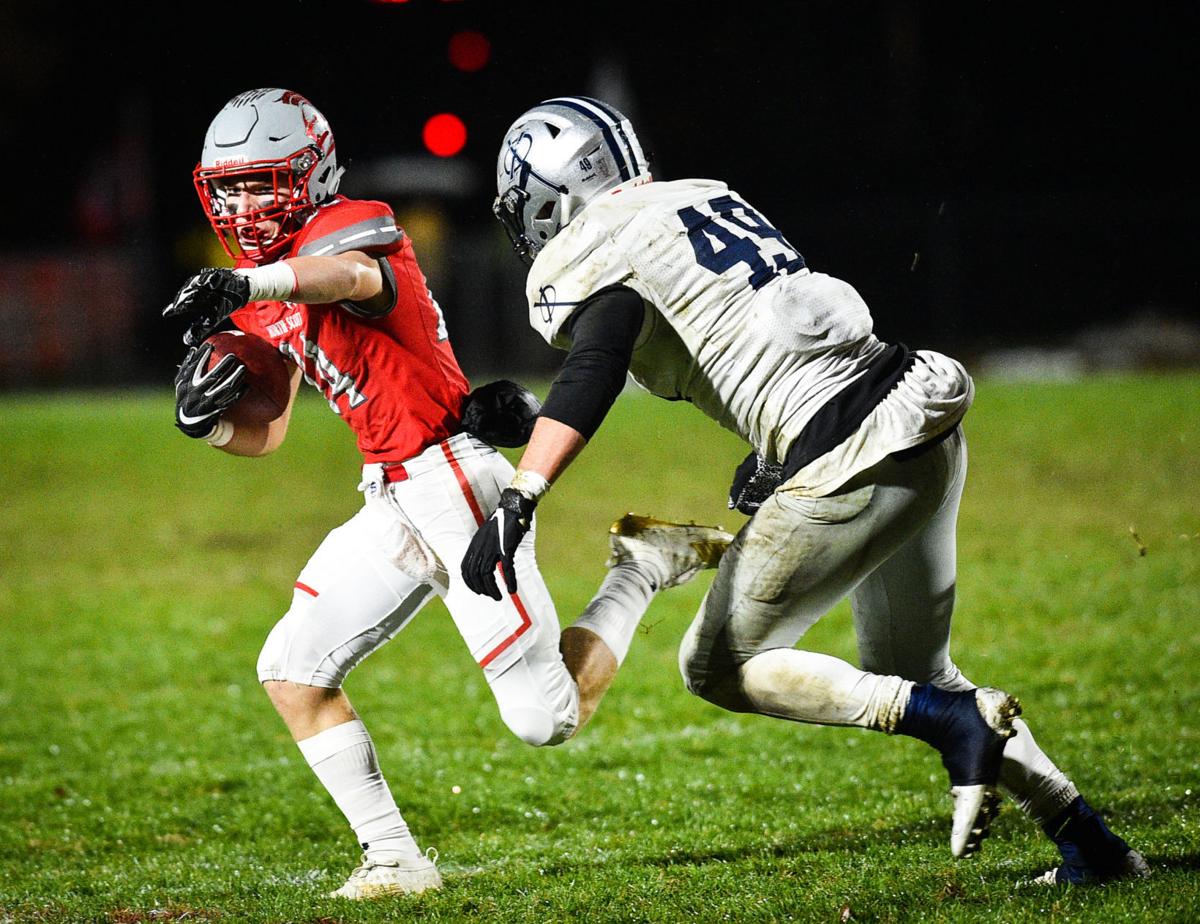 Friday's games
Iowa
4A: Bettendorf (8-2) at Cedar Falls (10-0)
Basics: 7 p.m., UNI-Dome, Cedar Falls
Last meeting: Cedar Falls 35, Bettendorf 32 (Sept. 20)
Overview: Bettendorf is looking to snap a seven-game losing streak at the UNI-Dome. Its last win came against Cedar Falls in the semifinal round in 2011. The Bulldogs' Joe Byrne has completed 29 of his last 35 passes for 425 yards and three touchdowns. Cedar Falls hasn't been held below 21 points this year. Cael Loecher is 22-1 as the Tigers' starting quarterback and has thrown for nearly 3,900 yards and 50 TDs the past two seasons. The last two meetings have been been decided by nine total points. 
3A: North Scott (9-1) at Western Dubuque (10-0)
Basics: 7 p.m., Buchman Field, Epworth
Last meeting: Western Dubuque 21, North Scott 3 (Sept. 20)
Overview: North Scott allows just 8.3 points per game while Western Dubuque averages 37.4 points per game on offense. The Bobcats have won the last two meetings after the Lancers took the previous three. Western Dubuque QB Calvin Harris, an Ole Miss baseball recruit, has thrown for 1,752 yards and 22 scores. His top target is Will Burds (42 grabs, 796 yards, 14 TDs). North Scott can reach 10 wins in a season for the first time under coach Kevin Tippet. It has won nine in four of the last six seasons counting this year. 
2A: West Liberty (7-3) at Waukon (10-0)
Basics: 7 p.m., Waukon High School
Last meeting: None recently
Overview: West Liberty just continues to win, having rattled off five straight victories, including a 6-0 win over Monticello last week. The Comets' last three wins have come by a combined nine points. Will Esmoil enters the game with 961 yards, averaging 5.7 yards per carry, to go with 10 touchdowns. Waukon steamrolled Tipton 52-16 last week and is outscoring teams by a margin of 31 points. Junior quarterback Creed Welch has thrown for 1,947 yards and 26 touchdowns this year and is generating interest from Iowa and Northwestern.
8P: Easton Valley (9-1) at Don Bosco (10-0)
Basics: 7 p.m., Gilbertville
Last meeting: Don Bosco 72, Easton Valley 24 (2013)
Overview: It's a battle of the top two offenses in the state, regardless of classification. The River Hawks come in averaging 62.8 points while the Dons put up 64 points per game. After reaching the century mark last game, Easton Valley quarterback Nate Trenkamp needs just two touchdowns to pass Central Elkader's Derek Ehrhardt for third most in 8-player history. His top receiver, Cade Jargo, is tied for 10th all-time with 37 TD receptions. Don Bosco features a potent 1-2 punch in running back Thomas Even (88 carries, 1,484 yards, 27 TDs) and quarterback Cael Frost (1,966 total yards, 41 combined TDs).