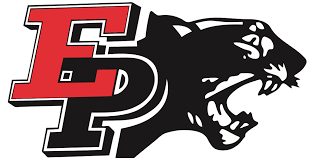 During its run to its first conference championship, the Erie-Prophetstown football co-op has thrived on the support it has gotten from both communities.
Thus, it is only fitting that the Panthers open their first postseason in seven years at home, giving their fans another chance to watch one of the area's hottest clubs.
Owners of a 7-2 record and a seven-game winning streak, Erie-Prophetstown drew a No. 5 seed in the IHSA Class 2A bracket and will host No. 12 Clifton Central (6-3) next weekend at Erie's Wayne Hein Memorial Field, more than likely on Saturday afternoon.
"As the season went along, you could feel the buildup in both communities," said E-P coach Jesse Abbott, whose club went 6-0 to take first place in the Three Rivers Conference's West Division.
"You could sense how excited everyone was, and see how much they put their support behind our guys. That was a really good feeling, and our guys are excited to be playing at home."
A few weeks ago, Abbott was not sure a first-round home playoff date was necessarily in the cards for the Panthers.
"It looked like we didn't have the (playoff) points other teams had," he said. "We felt like we were on the bubble to get a home game. But the way (Friday) night played out (a 25-6 win over Morrison), it was clear we'd have a home game."
Also staying at home are the champions of the Three Rivers East Division, Kewanee. Finishing 8-1 after a tough 20-17 loss at Sterling Newman, the Boilermakers find themselves in Class 4A as a No. 3 seed.
Their reward? Hosting 14th-seeded Plano (6-3), a team with an impressive postseason legacy that includes a pair of 3A state championships.
"Plano's a good program, and we're excited to play them," said Kewanee coach Brad Swanson. "Our focus is on getting back to business, and taking care of business; we've got to come ready against a good team like the Reapers.
"They play in a good conference (Kishwaukee River/Interstate Eight Blue Division), they're well-coached with a strong playoff tradition. We have to be ready to roll and have to play well."
Mercer County, Fulton also staying home: In 2A, Mercer County's 6-3 record gave it a chance of a first-round home game, with head coach Andrew Hofer labeling it "50-50."
However, their five-game winning streak was rewarded with a No. 8 seed and a first-round home date as the Golden Eagles will welcome No. 9 Newman to Aledo's George Pratt Memorial Field.
"This is exciting for the kids and the community," Hofer said. "It should be an exciting time. I'm very familiar with Newman and their style of play, and I know our community is too. We know what we'll get from them.
In 1A, Fulton (7-2) capped its first year in the Northwest Upstate Illini Conference with four straight wins, resulting in a No. 7 seed and a first-round home date with 10th-seeded Chicago Raby (6-3).
"The motivating factor for us was to get a home playoff game," said Fulton coach Patrick Lower, "and all the credit goes to the kids for working so hard."
On the road: After Friday's 49-28 win at Orion punched their playoff ticket, the Rockridge Rockets (5-4) return to the road for 2A's first round as they take a No. 15 seed down I-74 to face No. 2 Downs Tri-Valley (9-0).
"Winning a big game like that, that basically was a playoff game for us," said Rockridge coach Jeff Henry. "The pressure was on us (Friday) night, and we expect it to be the same this upcoming week. We win, and we get to keep playing."
In 1A, Annawan-Wethersfield (5-4) hits the road as a No. 16 seed to take on Lincoln Trail Conference rival Abingdon-Avon (8-1). The top-seeded Tornaodes bested the Titans 34-12 just over four weeks ago.
"They're No. 1 for a reason, and we're No. 16 for a reason. So, what do we have to lose?" said A-W coach Tony Gripp. "It's tough to beat a team twice, but at the same time you don't know what'll happen on game day, especially in the LTC."