ELDRIDGE — Kevin Tippet has coached more than 100 football games at North Scott. He never had encountered anything like he experienced in the first quarter Friday night. 
The Lancers did not run one offensive play.
"That was a first for me," Tippet said. "I'm impatient anyway, so it was tough sitting there as (the offensive coordinator)."
Iowa City Liberty's keep-away plan worked for a quarter.
Eventually, Class 3A fifth-ranked North Scott got its hands on the football and pieced together four scoring drives to pull out a 24-10 homecoming victory over Liberty at Lancer Stadium. 
"That was crazy," senior Ben Belken said. "That's tough because they are running it down your throat each time. You have to stay disciplined and stay physical."
Liberty chewed up all but one second of the 12 minutes in the first quarter. It called 19 consecutive run plays, including a pair of fourth-down conversions, before settling for a 25-yard field goal. 
The one pass play in the drive was a third-down attempt from the Lancer 6, but Ty Anderson stepped in front of the receiver and deflected the ball. 
"What they run is hard to simulate," Tippet said. "You can't practice that because you're going to beat your kids to death, just the physicality to stop that offense. They put 11 men in the box and slam 11 men at you.
"It took our defense a quarter to adjust to that."
Liberty (4-2, 1-1) possessed the ball for 17 minutes, 35 seconds to 6:25 for North Scott in the first half. 
North Scott (5-1, 2-0) took the lead on a touchdown drive in the second quarter and collected 10 more points in the third to build a 17-3 advantage.
"To go up two scores was huge because (Liberty) isn't built to play from behind," Tippet said. 
Quarterback Jake Matthaidess completed 14 of 19 passes for 128 yards. He also rushed for 81 yards, including a 5-yard touchdown run.
Luke Jennings and Carter Markham also had rushing touchdowns for the Lancers, who are tied atop District 5 with Davenport Assumption heading into the final three weeks of the regular season.
"We were cleaner tonight, a big point of emphasis for us," Tippet said. "Sometimes, we're our own worst enemy, but we didn't have as many mental mistakes and penalties."
And the defense adjusted to Liberty's ground and pound attack.
The Lightning were held scoreless after the opening series until Drake Woody darted 51 yards for a touchdown with 4:04 remaining. 
"We were locked in, stayed focused and got the job done," Belken said. 
Liberty, in just its second season of fielding a varsity squad, finished with 194 yards on the ground. It completed only one pass in the game.
"Hats off to North Scott and coach Tippet," Liberty coach Jeff Gordon said. "When you play a good team like that, every mistake you make is highlighted a little bit more. I'm really proud of how our guys fought, but we've got to do a better job coaching them.
"Hat for hat, we've got to finish our blocks to the whistle."
It was North Scott's closest contest in seven games against teams in this district dating back to last season.
Still, Tippet felt it was a step forward from the previous week when his team put together only one solid half in a win over Central DeWitt.
"We're getting better," he said, "but what team are we? You can't judge it on one game. Can we do it back to back weeks? Three weeks, four weeks in a row? The proof is in the pudding."
100419-qct-spt-ns-liberty-fb-009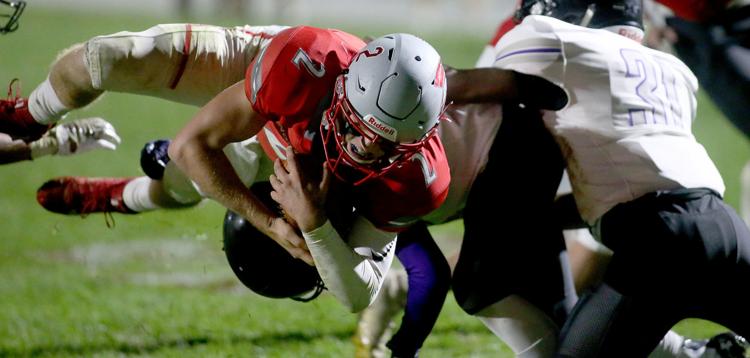 100419-qct-spt-ns-liberty-fb-001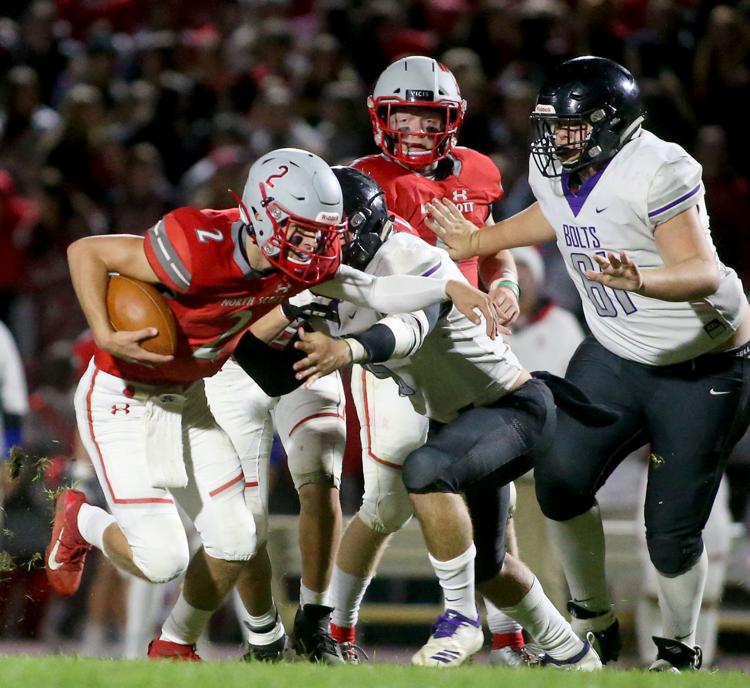 100419-qct-spt-ns-liberty-fb-002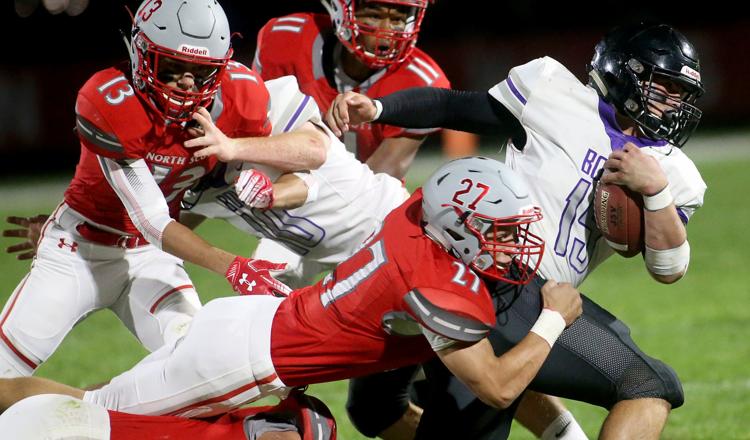 100419-qct-spt-ns-liberty-fb-003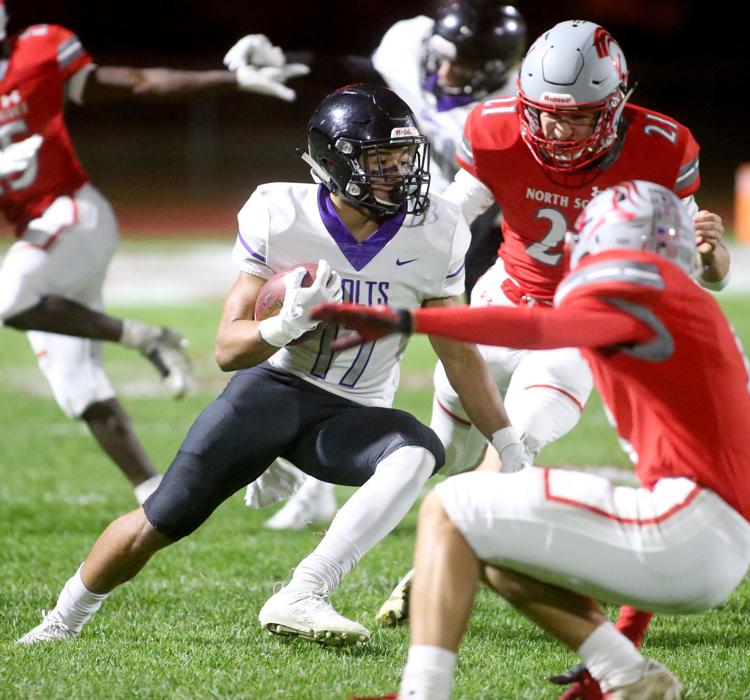 100419-qct-spt-ns-liberty-fb-004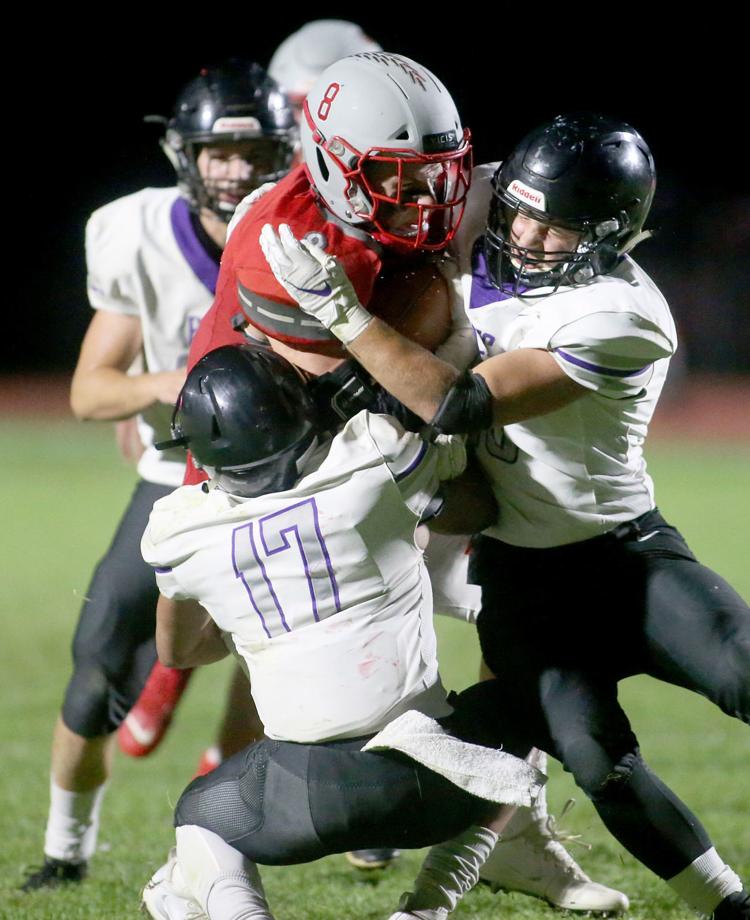 100419-qct-spt-ns-liberty-fb-005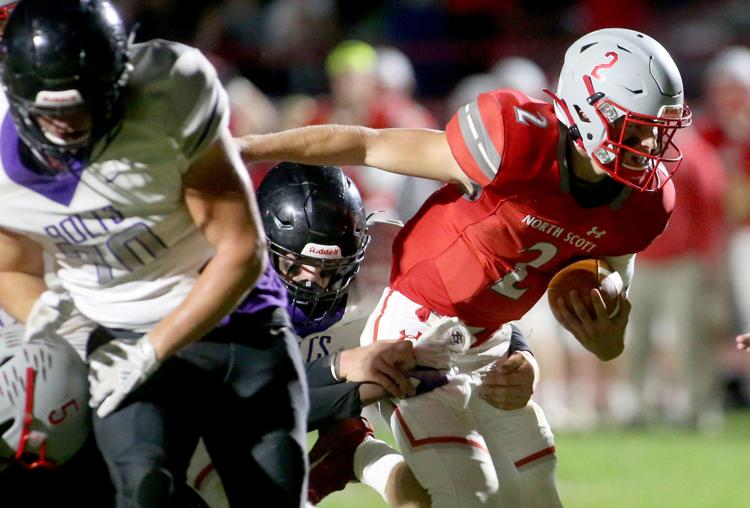 100419-qct-spt-ns-liberty-fb-006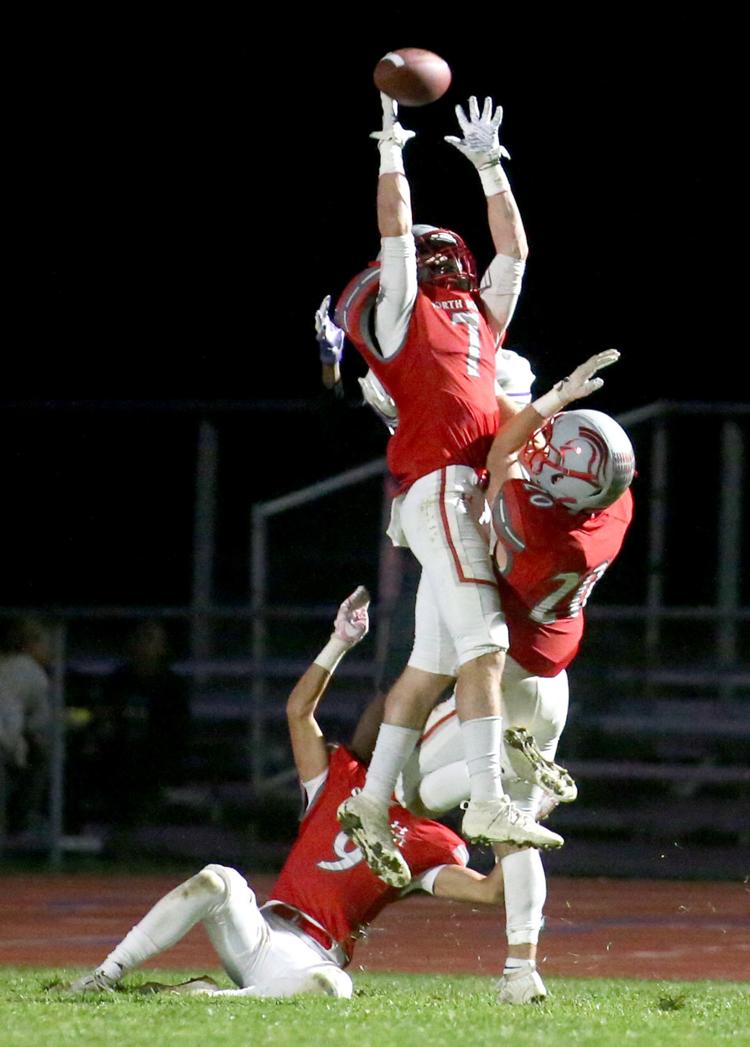 100419-qct-spt-ns-liberty-fb-007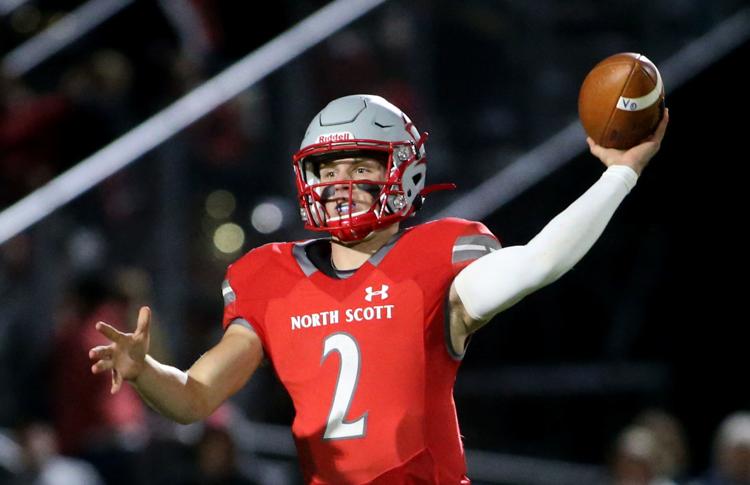 100419-qct-spt-ns-liberty-fb-008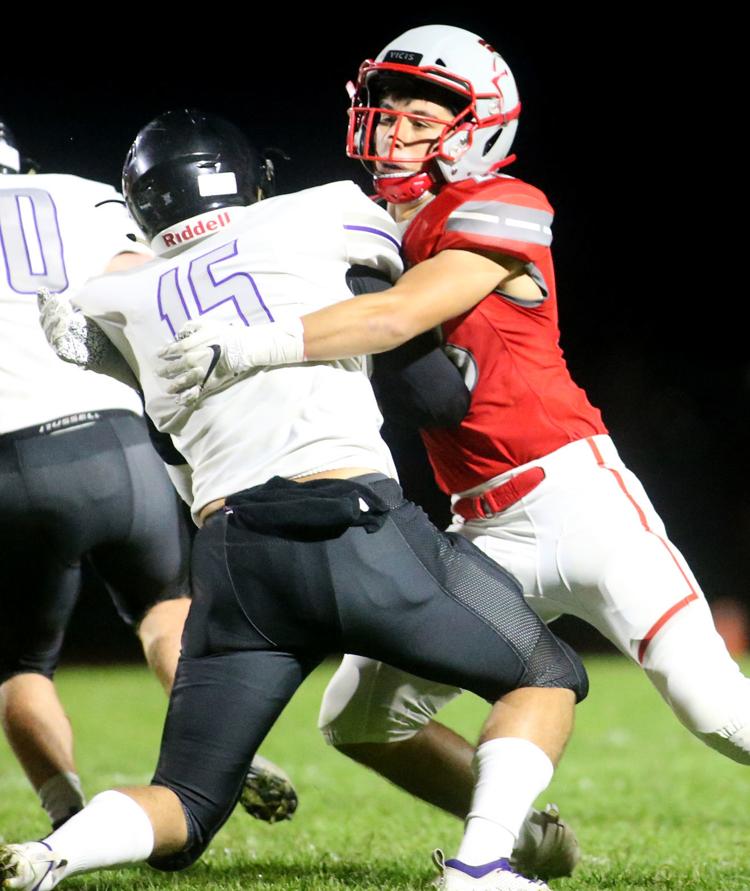 100419-qct-spt-ns-liberty-fb-010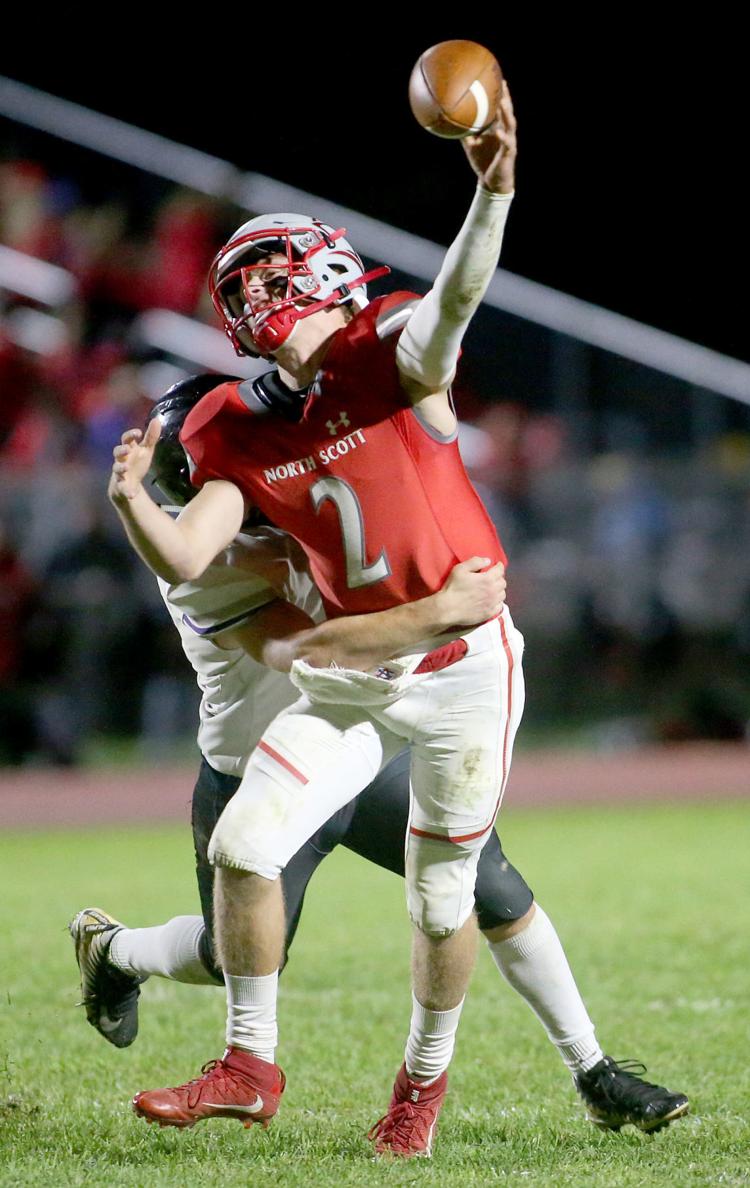 100419-qct-spt-ns-liberty-fb-011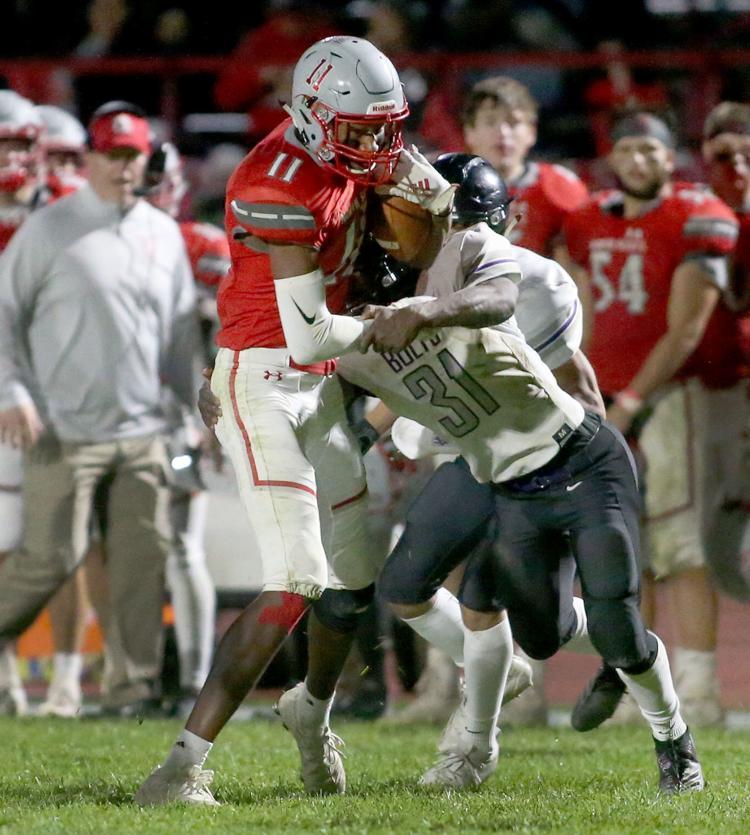 100419-qct-spt-ns-liberty-fb-012