North Scott was leading Davenport Central 14-0 late in the first half of Friday's game at Brady Street Stadium.
That's when the Nate Link show started.
The senior rushed for a touchdown, then set up two more scores to help the Lancers take a 35-0 halftime lead. North Scott would go on to win 35-14.
"He had a great night tonight," North Scott head coach Kevin Tippet said of Link. "It's the kind of night all kids wish for."
On a second-and-goal play, North Scott quarterback Jake Matthaidess handed off to Link, and it looked like he was bottled up in the backfield. But Link slithered free for a 5-yard touchdown run, putting his team ahead 21-0 with 5:33 left in the first half.
"You just can't quit. You can't quit moving your legs," said Link, who ran for 18 yards on three carries. "He didn't really have me too good, so I just kept moving and broke out of it and found a hole."
After the North Scott defense forced a three-and-out, Link was able to get to the Central punter and block the kick. He also recovered the football, giving the Lancers the ball at the Blue Devil 21. Matthaidess found Ty Anderson in the end zone on the next play, and North Scott led 28-0.
"We weren't on a full block," Tippet said. "They were a little slow on their operation speed, and he did a great job of taking the guy who was blocking him right into the punter."
Three plays later, Link stripped a Central running back, gathered the ball up and scored from 25 yards away.
You have free articles remaining.
"My teammates had him," Link said. "He was stopped, and I just went for the ball, ripped it out, scooped and scored. I was pretty jacked up after that."
Matthaidess and Quentin Allison also ran for touchdowns in the first half for North Scott (2-0). Matthaidess ran for 49 yards and completed all six of his pass attempts for 56 yards. Allison ran for 81 yards on six attempts.
"I was really proud of how we started the game. Fast," Tippet said. "We had a couple nice returns that set up drives. We had a couple short fields because of turnovers. We took care of the ball. I was proud of our effort. The kids played hard."
On Central's final drive of the first half, the Blue Devils got 24 yards on three carries from junior Brian Mitchell, who did not carry the football in last week's win at Muscatine. It was a sign of things to come, as Mitchell ran for another 107 yards in the second half and finished with 131 yards and a touchdown on 21 rushes.
The Blue Devils (1-1) scored two fourth-quarter touchdowns. Michael Moran threw a 12-yard touchdown pass to Israel Taylor on a fourth-down play on the first play of the fourth quarter. Later, Mitchell capped a 13-play, 90-yard drive with a 5-yard touchdown run.
"Our guys played hard. They didn't quit," Central head coach Ben Sacco said. "Obviously North Scott didn't have their starters in for a lot of the second half, but our guys competed and battled. We went down and put a couple points up on the board."
Sacco said a few breakdowns led to North Scott's big first half.
"We were in position to make tackles in a lot of different third-and-long situations, and we just didn't make the play," he said. "And North Scott made the play on offense. That's a big exchange there. Then on offense, we had two big turnovers. If we could tackle a little bit better and not turn the ball over, things would have been tighter and it would have been more of a game in the first half. Those are the things we need to clean up going into next week."
North Scott at Davenport Central football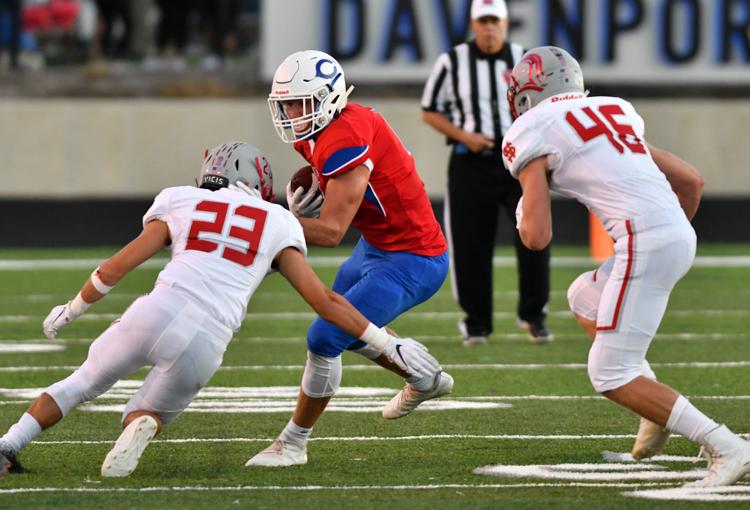 North Scott at Davenport Central football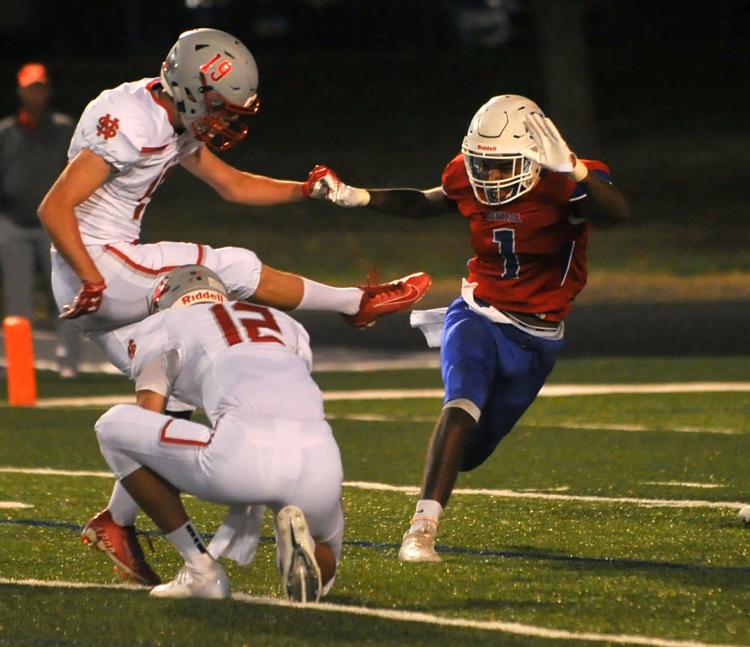 North Scott at Davenport Central football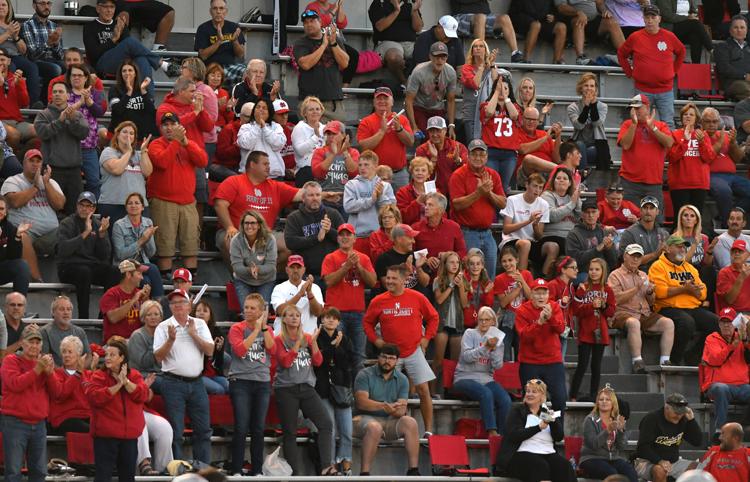 North Scott at Davenport Central football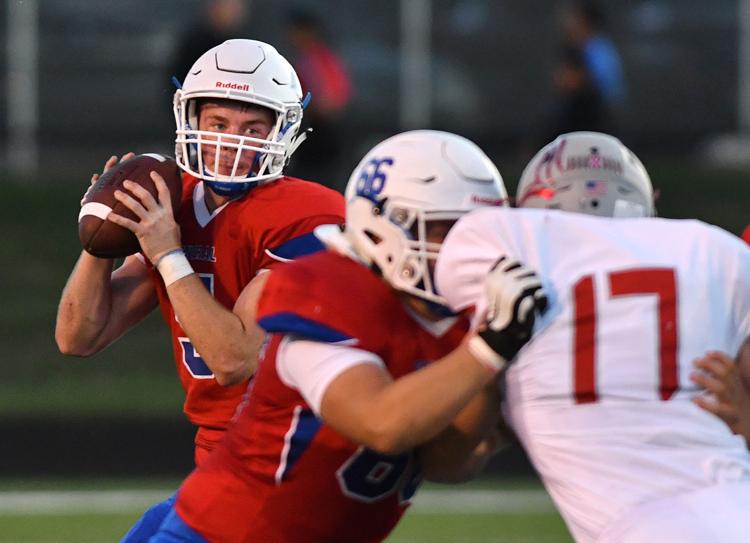 North Scott at Davenport Central football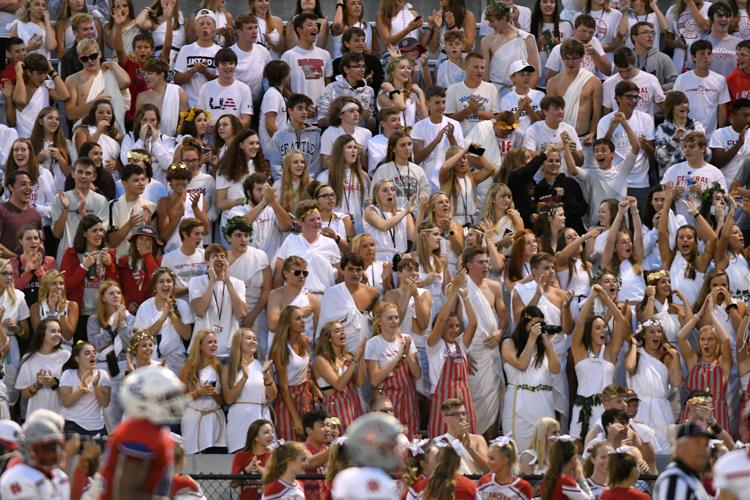 North Scott at Davenport Central football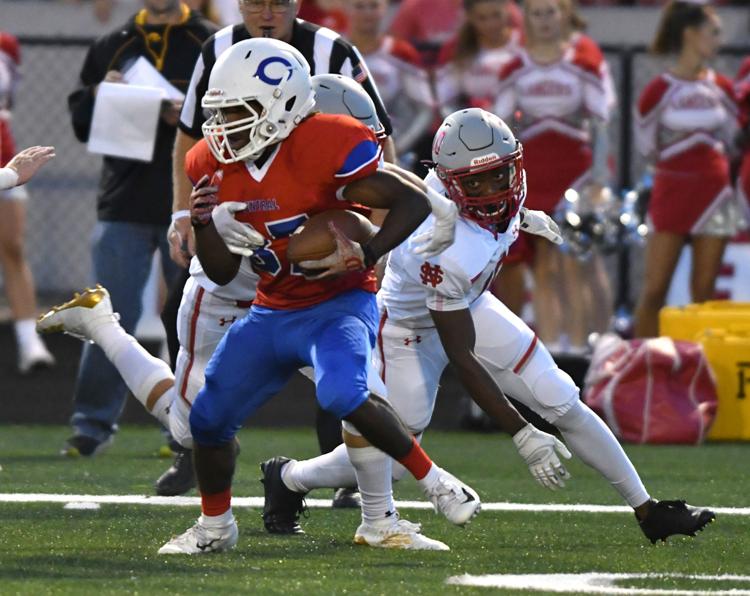 North Scott at Davenport Central football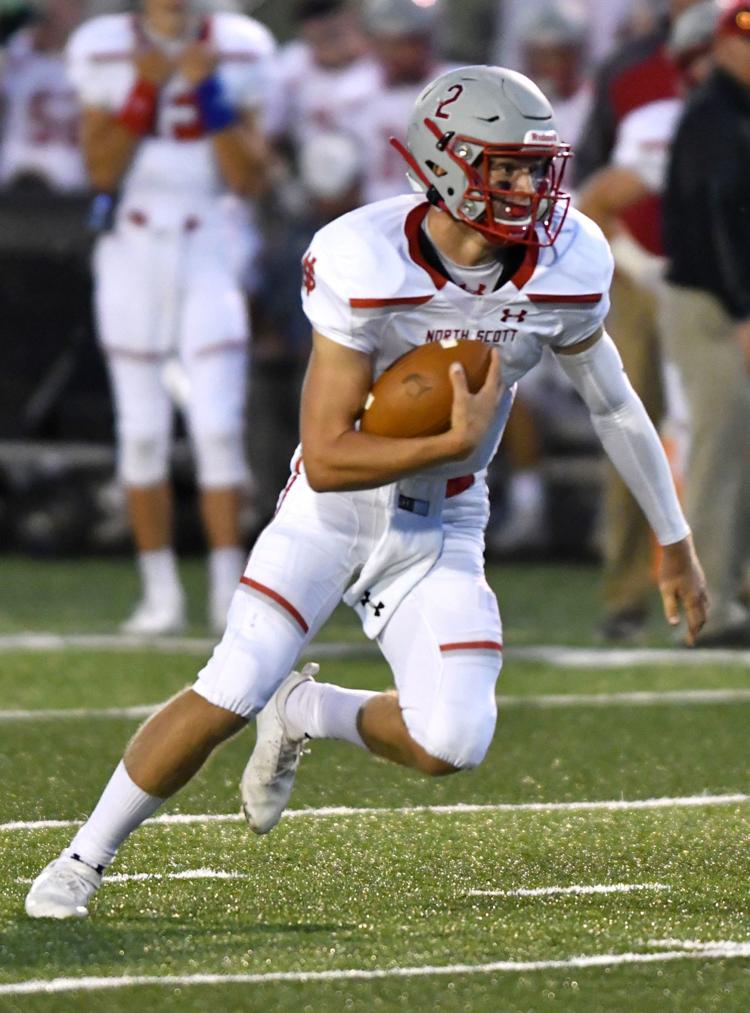 North Scott at Davenport Central football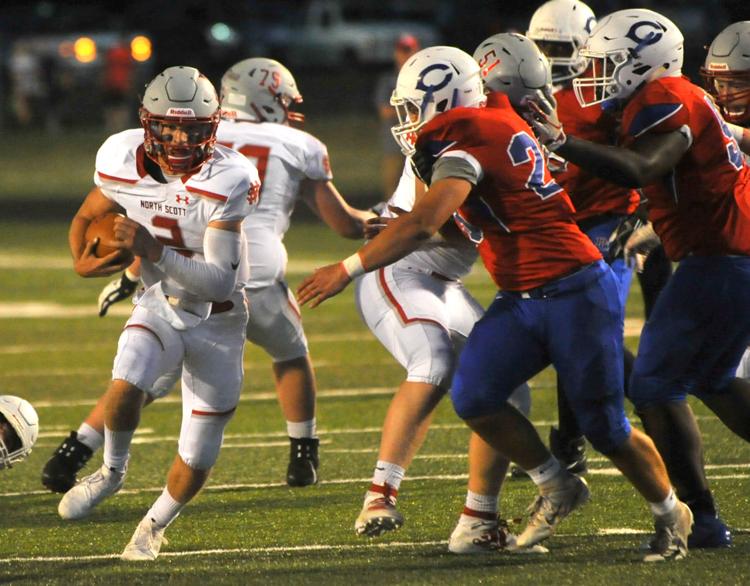 North Scott at Davenport Central football

North Scott at Davenport Central football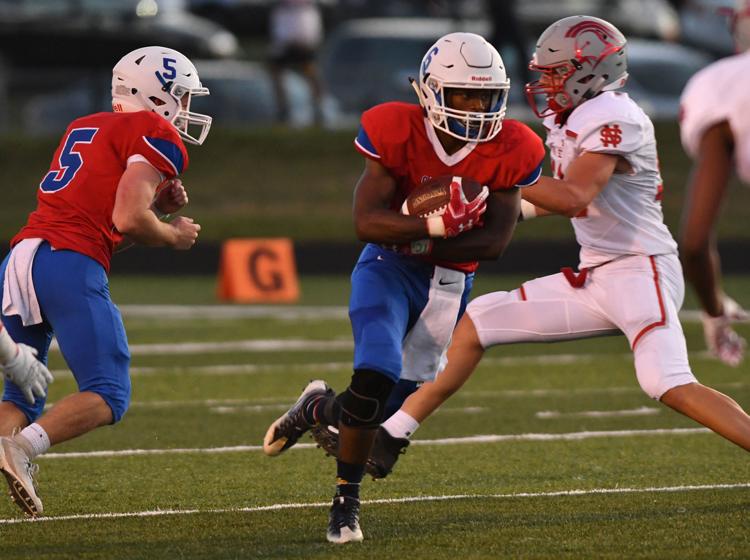 North Scott at Davenport Central football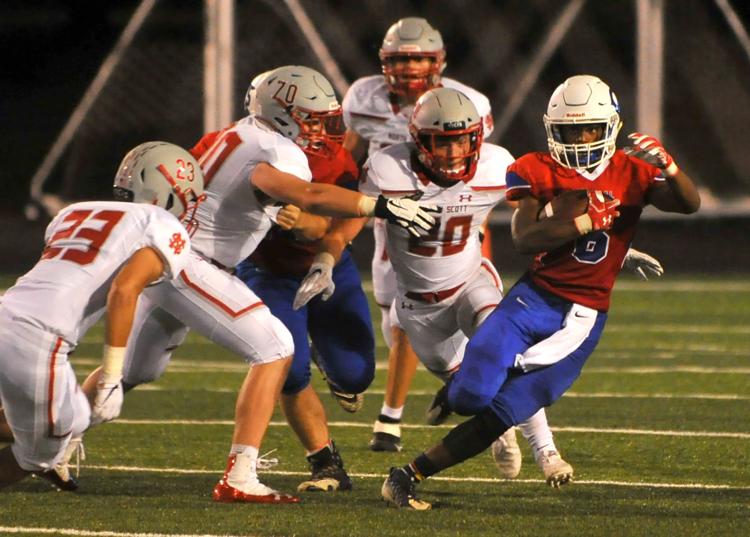 North Scott at Davenport Central football
North Scott at Davenport Central football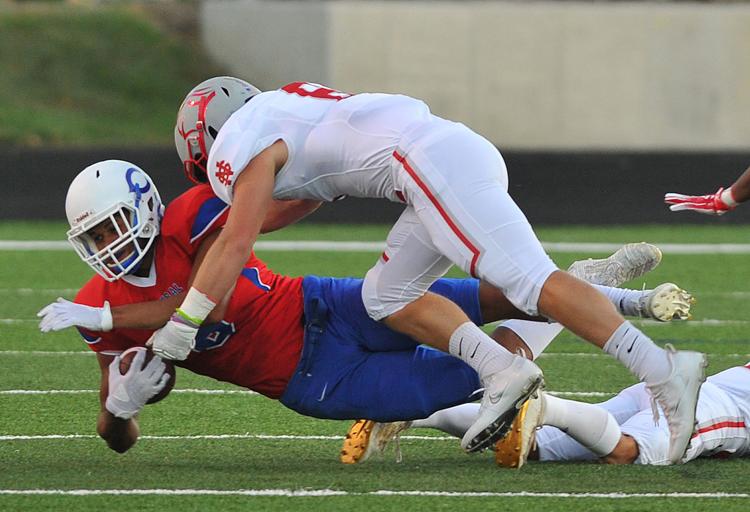 North Scott at Davenport Central football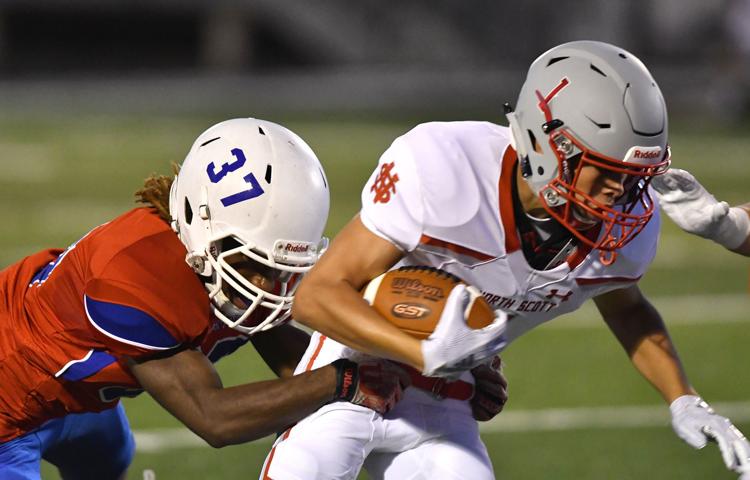 North Scott at Davenport Central football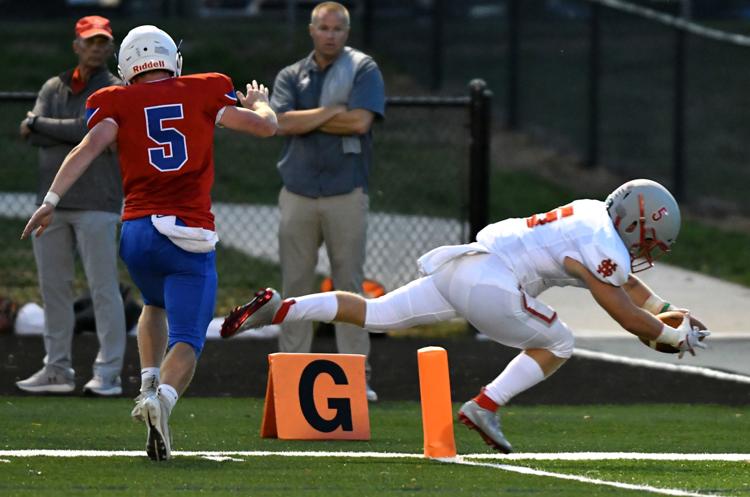 North Scott at Davenport Central football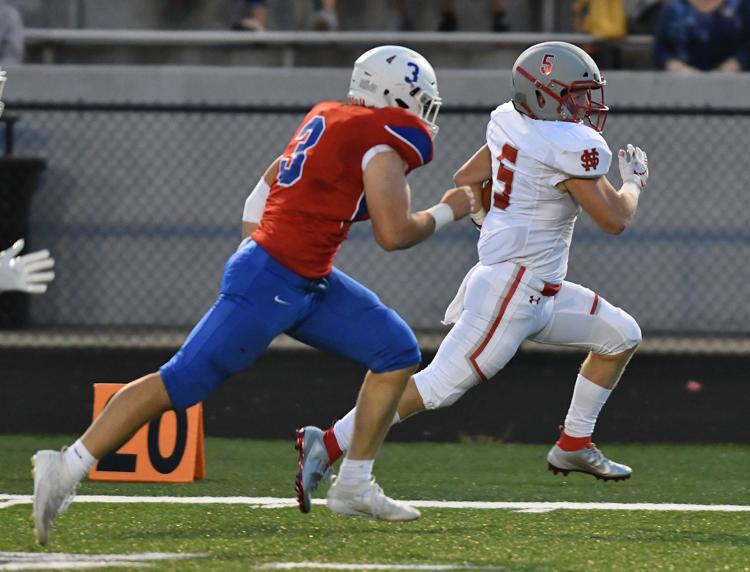 North Scott at Davenport Central football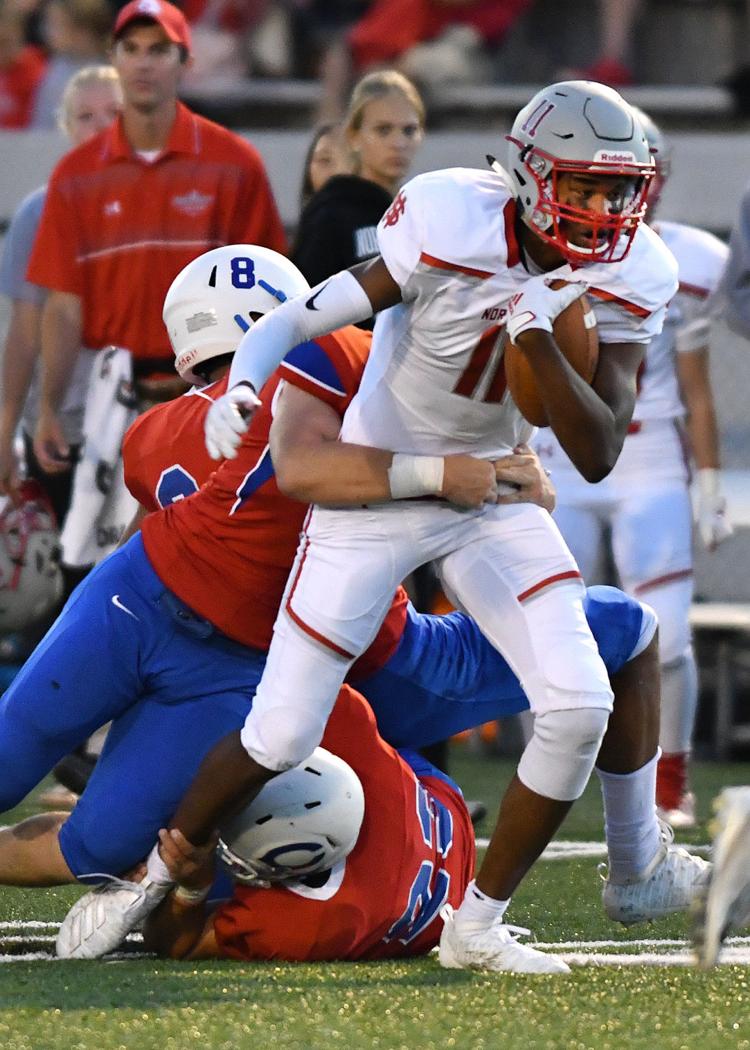 North Scott at Davenport Central football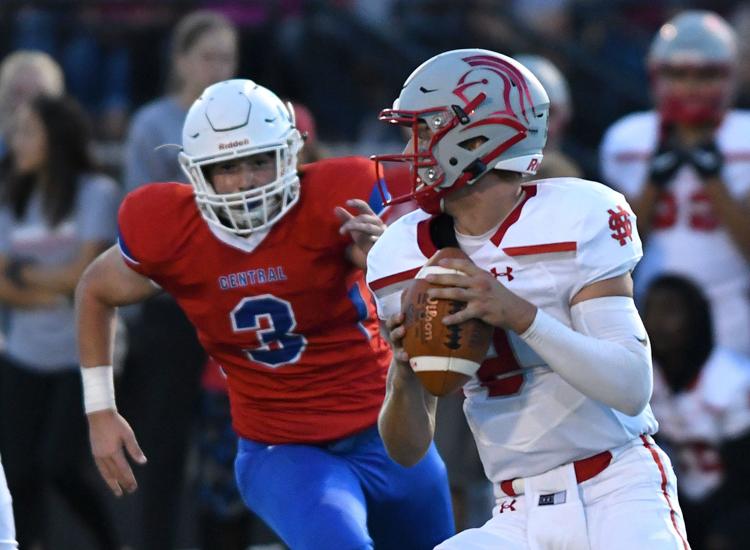 North Scott at Davenport Central football