Aaron Wiley has not talked about it with his team. The players don't dwell on it much, either. 
Still, don't think Bettendorf's football program has forgotten how last season concluded.
The Bulldogs were on the brink of getting over the state semifinal threshold and knocking off state power Dowling Catholic, but quarterback Carter Bell was ruled short of the goal line on a fourth-and-1 carry.
"We lost by an inch, literally an inch," senior Noah Abbott said of last year's quadruple-overtime defeat in the UNI-Dome.
It served as fuel in the offseason for the returning players.
"We've always been two steps over the line during (drills) or done that one extra rep in the weight room," Abbott said. "We're trying to get over that hump, one inch at a time."
Bettendorf takes another crack at it this season.
The Bulldogs graduated six all-staters — Bell, Darien Porter, Brandan Tillman, Griffen Deere, Rocky Schoenfelder and kicker Keegan Schmidt, but there is no shortage of talent.
Junior Griffin Liddle, already with multiple Power 5 offers, anchors the offensive and defensive lines. Wiley calls him one of the best to come through the Bulldogs' program. 
Abbott, a tight end and defensive end, is expected to have an expanded role after seeing his recruiting stock soar in the past year. Keaton Staley, a returning starter, leads the secondary.
"Last year showed us how close we were to being in a state championship, how realistic it can be if we all work together and be a unit," Liddle said.
Bettendorf has added some pieces, too.
Most notably is Harrison Bey-Buie, a 205-pound tailback who rushed for 1,386 yards and 21 touchdowns last season for Western Big Six champion Moline.
Bey-Buie's family relocated to Bettendorf in the offseason.
"(Harrison) doesn't say much," Wiley said. "He comes in and does the work. He's not a big rah-rah guy, but he's a grinder who comes in and goes about his business. He's fit in great."
Joe Byrne and Zach Trevino, the starting quarterback at Davenport West last season, are vying to become Bell's replacement.
Wiley plans to have a definitive starter when the Bulldogs open the season Friday night at Pleasant Valley.
"It is tight right now," Wiley said this past week. "Both do some things better than the other one, but I feel pretty comfortable with either one of them.
"I don't like sharing time at quarterback, though. It never has worked for us. The goal is to have one."
Sophomore Ty Numkena, who played varsity basketball and qualified for state in the high jump last spring as a freshman, leads the receiving corps.
Abbott, at 6-foot-5, is a big target at tight end. Bey-Buie and AJ Douglas, who was tailback Austin Kalar's backup last season, are pass-catching options.
"Receiver is one of the positions where we're fairly deep," Wiley said.
Liddle and Seth VanZuiden return as starters on the offensive line. Zach Marsh, Max von Gries, Jack Hester and sophomore Blake DeLeon are among those in contention for the other three spots.
"The biggest thing with an offensive line is, you have to have a lot of chemistry and you've got to like each other because you're going to be with each other until November," Liddle said. "Everybody gets along up there, and we've meshed together pretty well."
Liddle and Kaden Klemme are the holdovers on the defensive line. Wiley said Abbott and junior Royce Roberson also will see time up front.
Ethan Barry, a starter at Clinton the past two seasons, and Kane Schmidt are at linebacker along with junior Ryan Cole.
Besides Staley, Mekou Smith-Reed, Sam Cotton, Reed Shea, Tyler Pate and Jacob Ripple are competing for time in the secondary.
"We're solid all the way around," Staley said. "Klemme and Liddle control things pretty well up front, and our new linebackers can get the job done.
"A lot of us have been together since our freshman year. We know how to win."
Wiley has 53 players on his varsity roster. Even with many new names, Wiley has no complaints about his team's chemistry or work ethic. 
"A lot of guys looked good in the weight room, looked good in the offseason and look good in practice," Wiley noted. "Until you actually get out there and do it on a Friday night, you don't know."
Motivation is not lacking. 
Bettendorf, winners of five straight district titles, has lost in the semifinal round five of the last six years. It has been 12 years since the last of its seven state championships. 
"Especially with the way we lost last year, that stuck in a lot of the kids' minds," Wiley said. "But from my end, I haven't said much about it. No matter how last year went, good or bad, it is over. You flush it and move on.
"It is time for this group to do their own thing and write their own story."
082019-qct-spt-bett football-01.jpg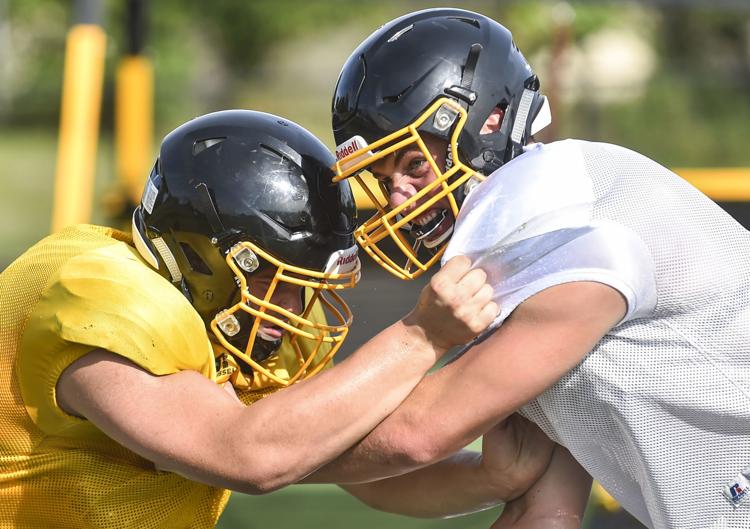 082019-qct-spt-bett football-02.jpg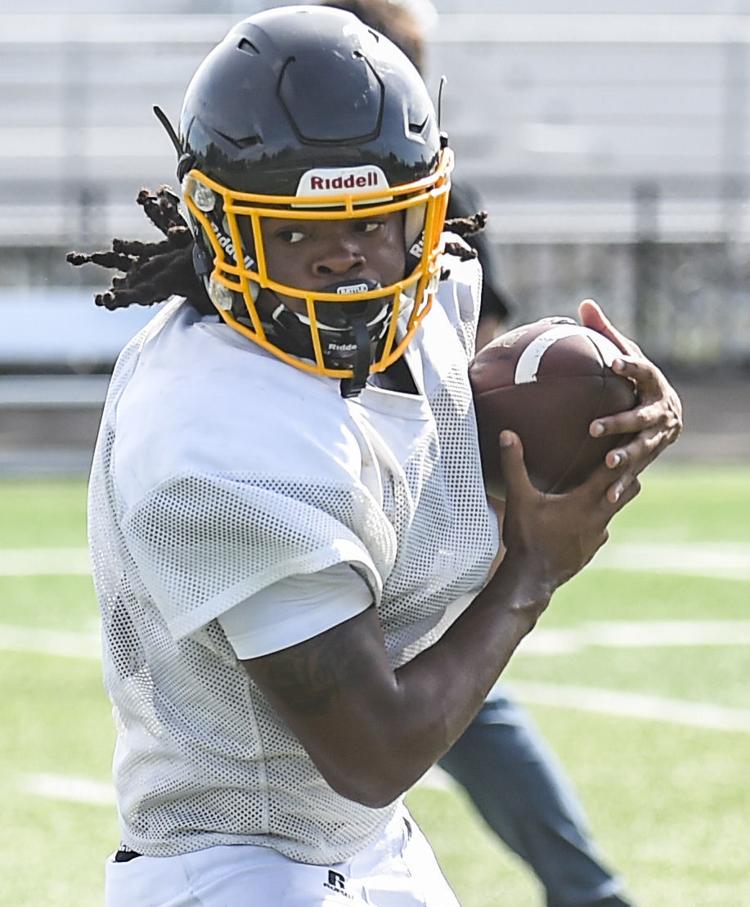 082019-qct-spt-bett football-03.jpg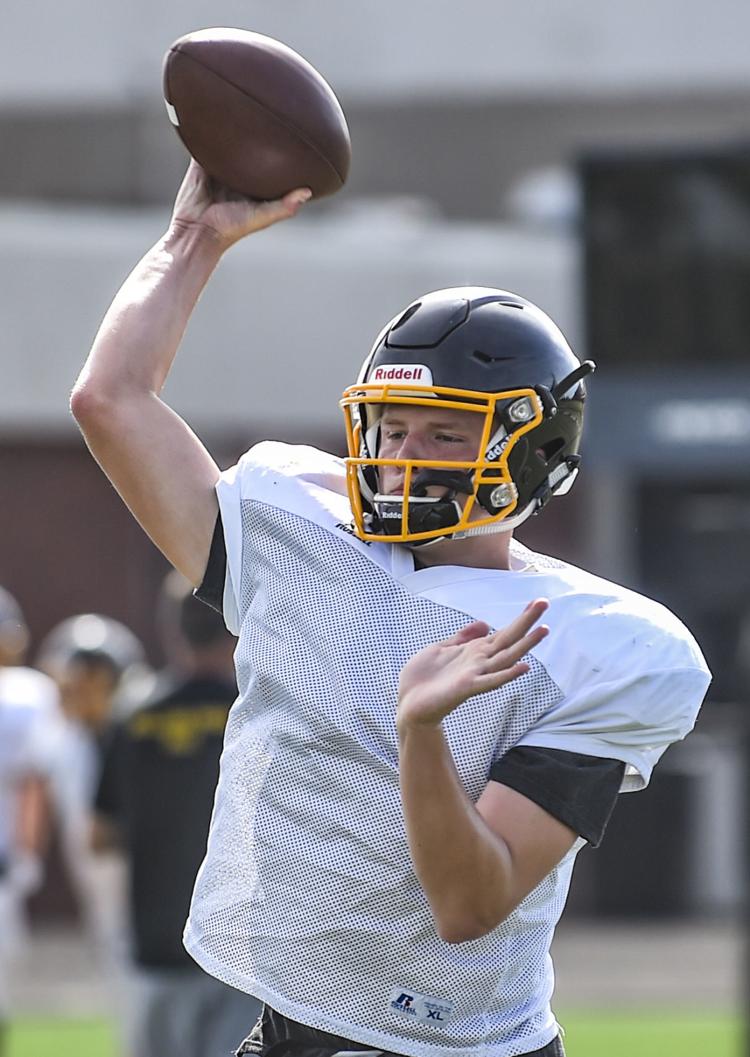 082019-qct-spt-bett football-04.jpg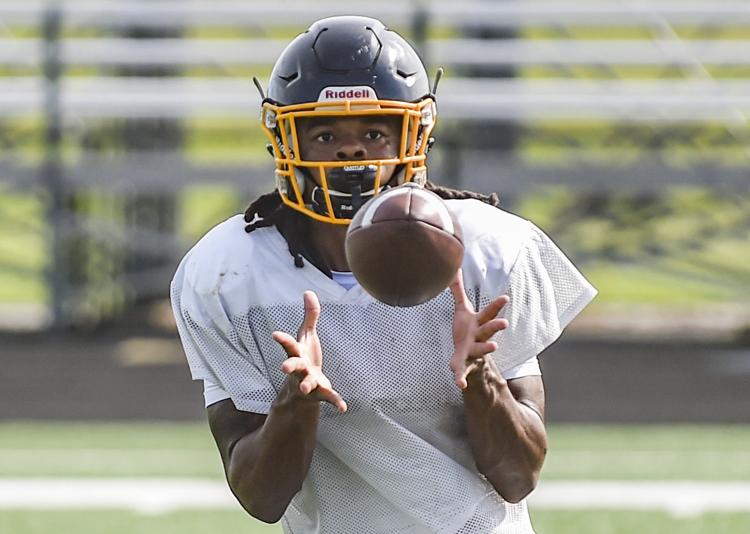 082019-qct-spt-bett football-05.jpg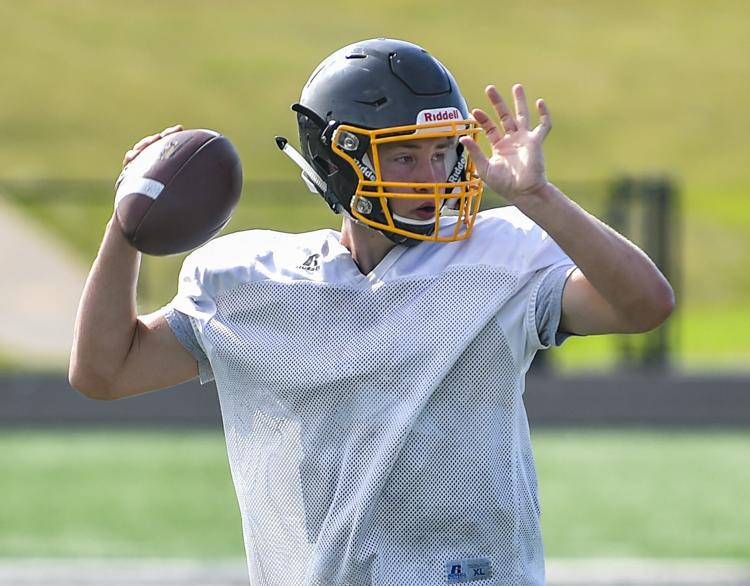 082019-qct-spt-bett football-06.jpg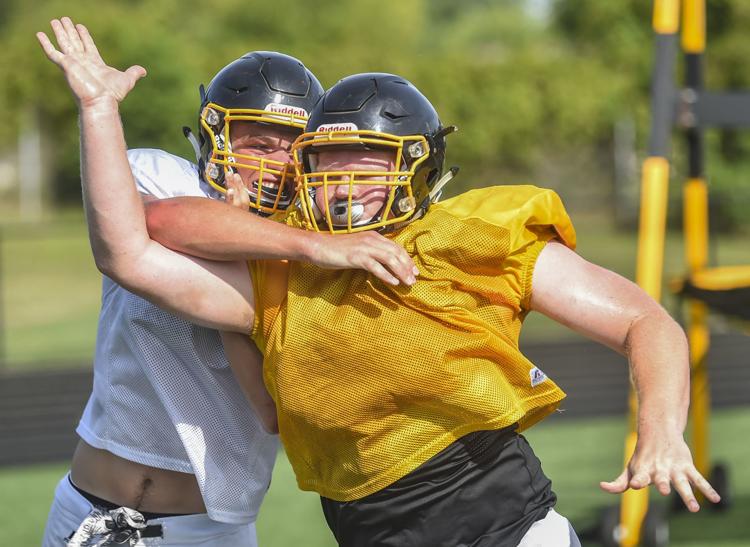 082019-qct-spt-bett football-07.jpg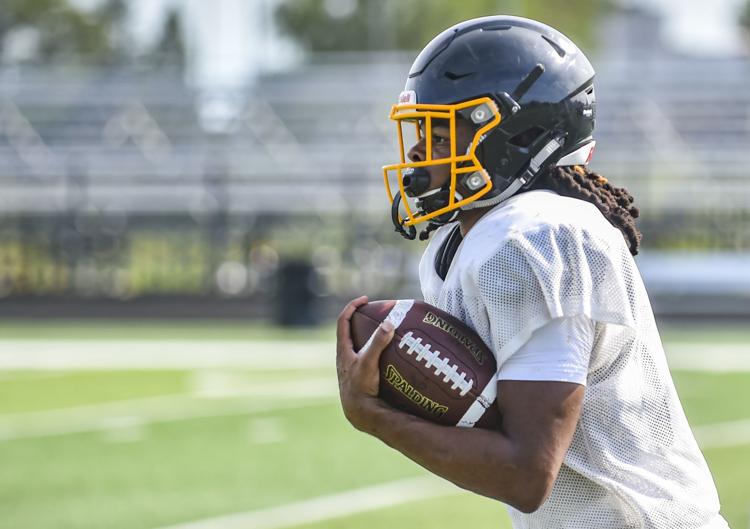 082019-qct-spt-bett football-08.jpg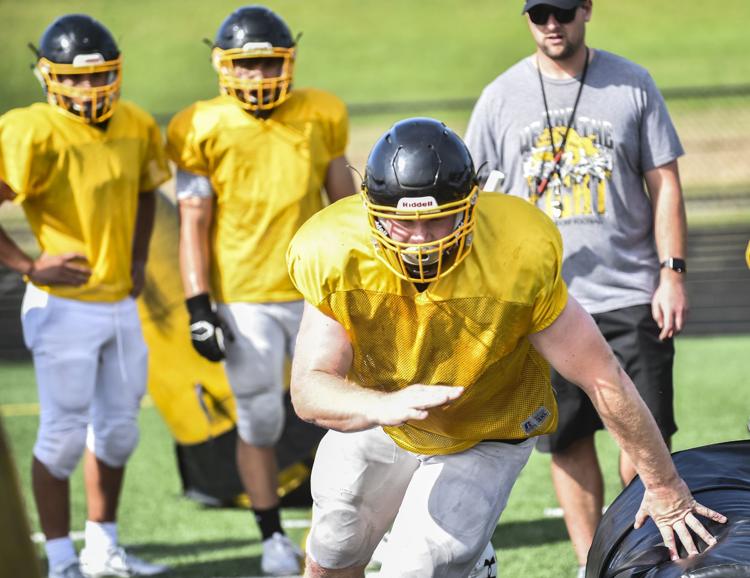 082019-qct-spt-bett football-09.jpg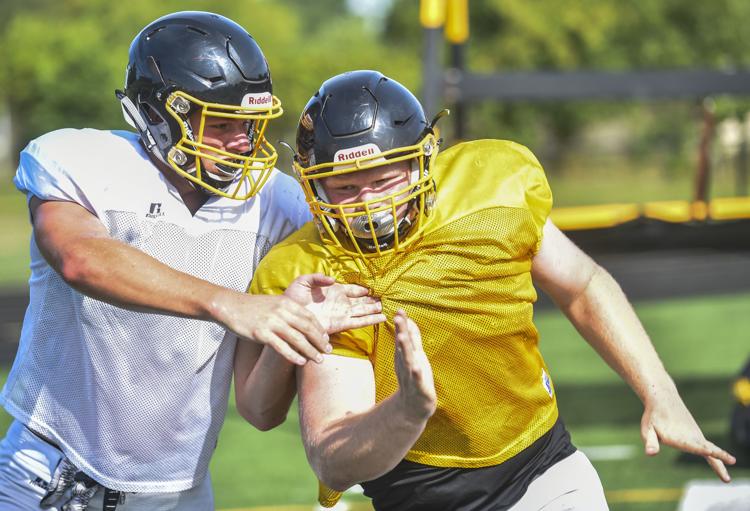 082019-qct-spt-bett football-10.jpg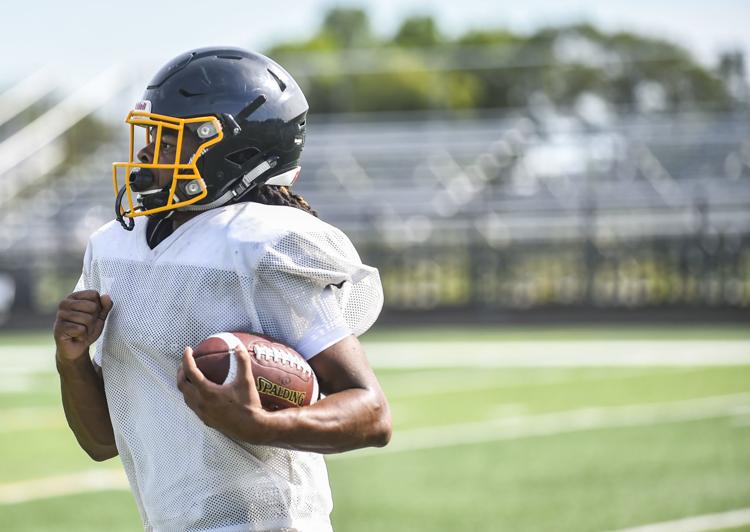 082019-qct-spt-bett football-11.jpg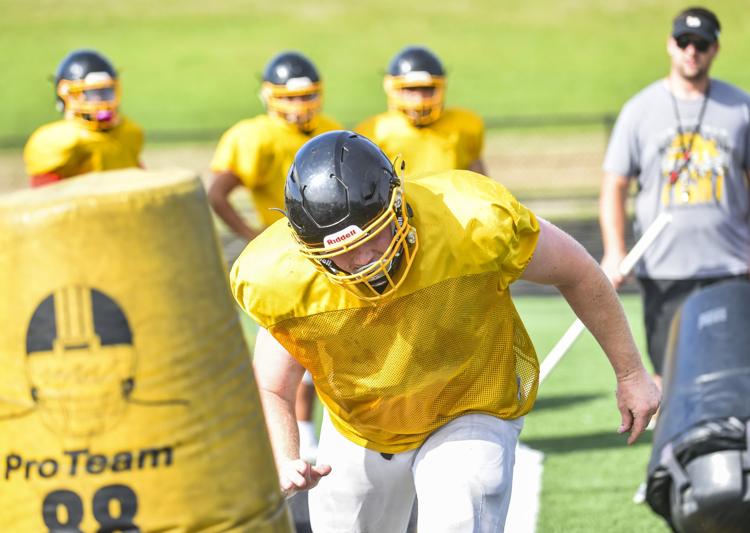 082019-qct-spt-bett football-12.jpg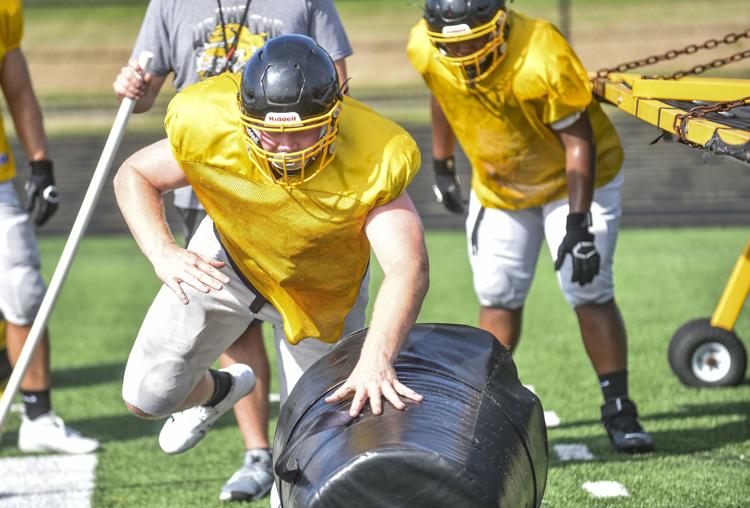 082019-qct-spt-bett football-13.jpg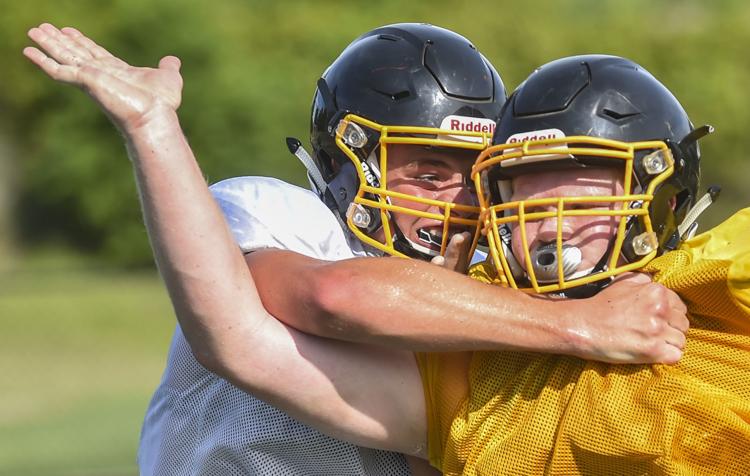 082019-qct-spt-bett football-14.jpg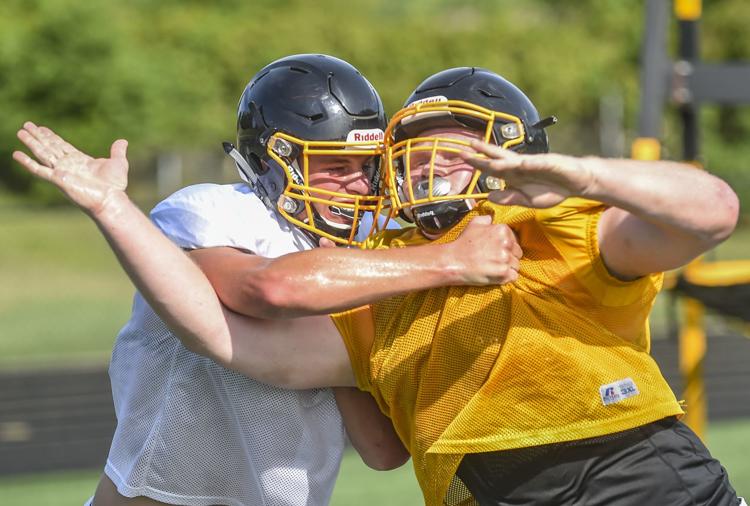 082019-qct-spt-bett football-15.jpg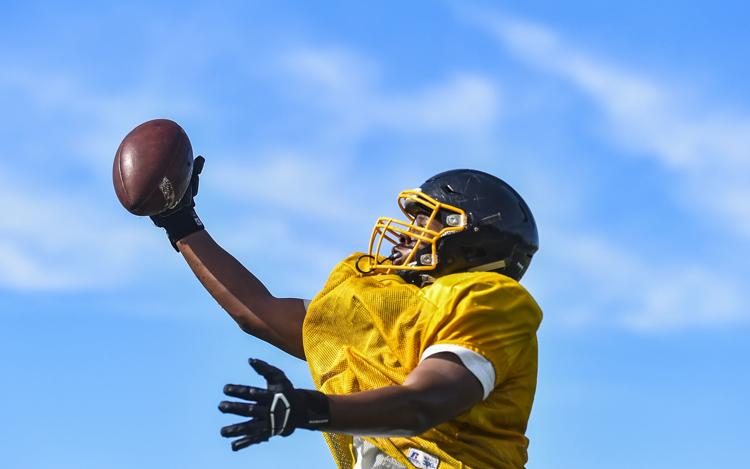 082019-qct-spt-bett football-16.jpg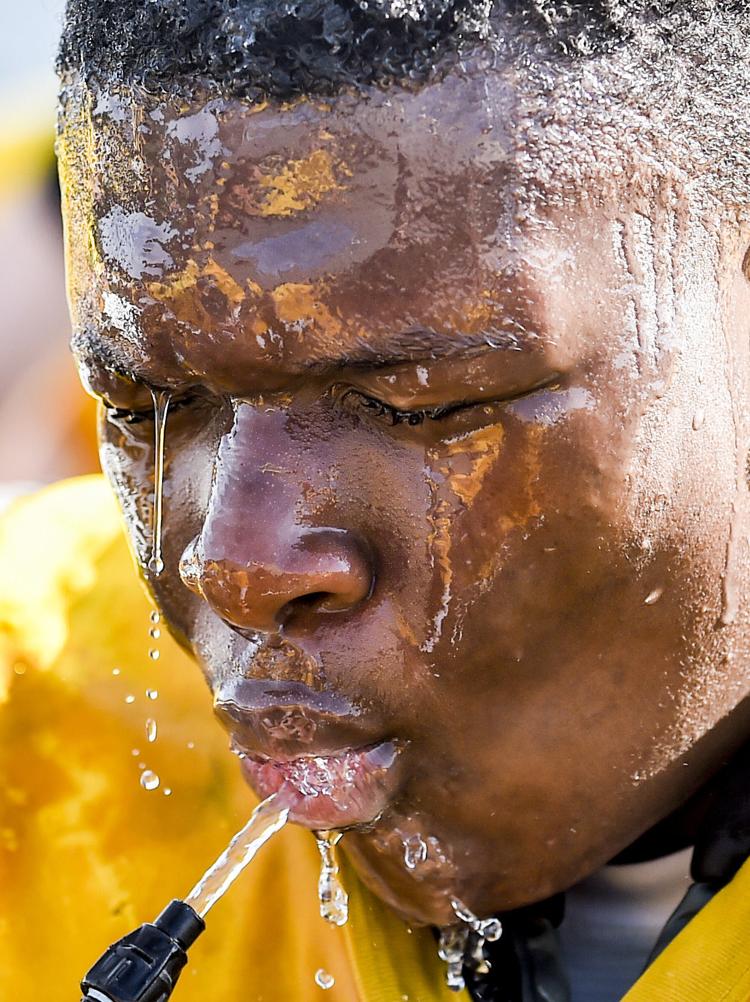 082019-qct-spt-bett football-17.jpg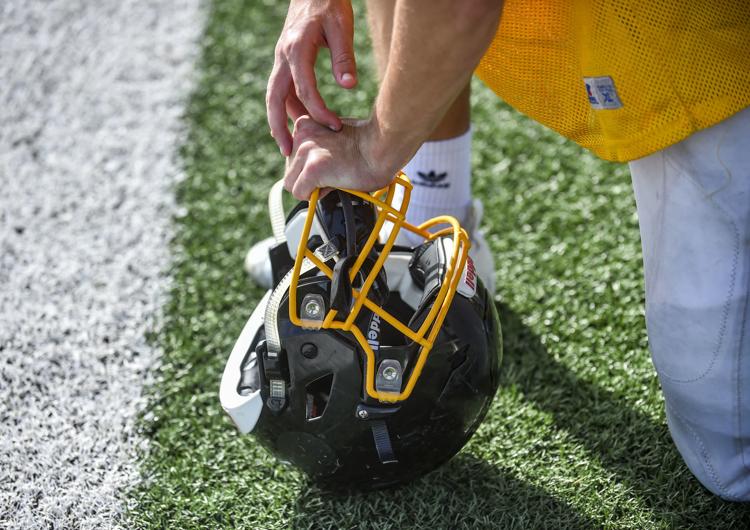 082019-qct-spt-bett football-18.jpg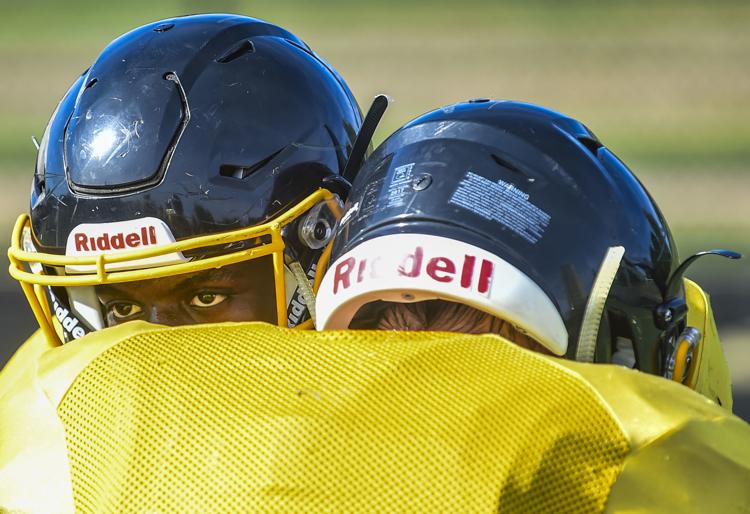 082019-qct-spt-bett football-19.jpg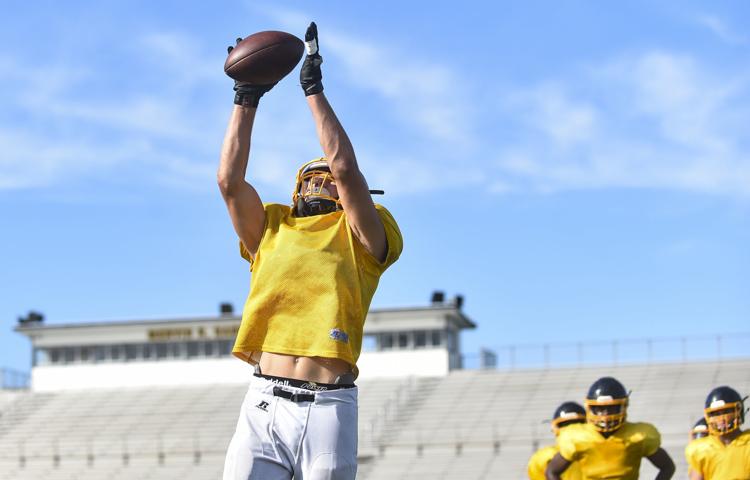 082019-qct-spt-bett football-20.jpg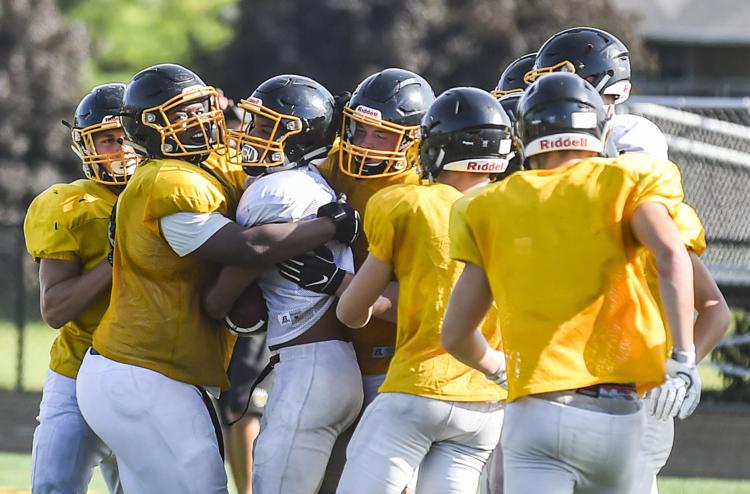 082019-qct-spt-bett football-21.jpg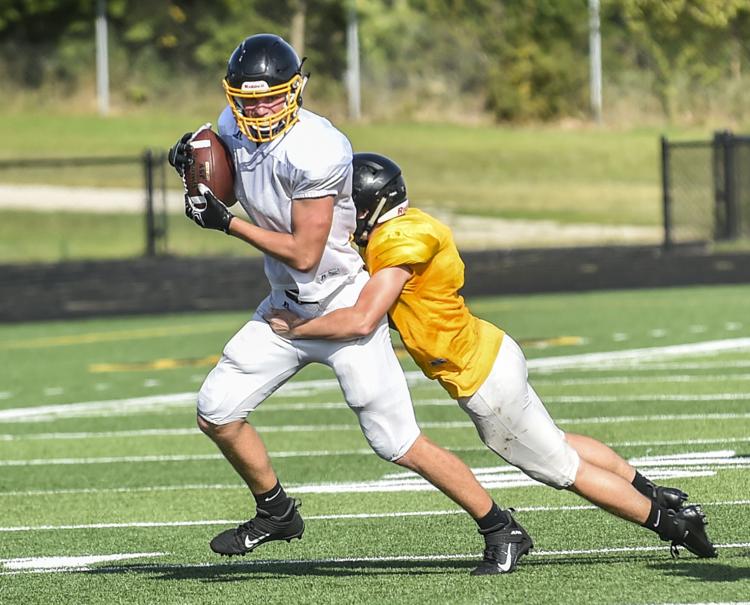 082019-qct-spt-bett football-22.jpg
082019-qct-spt-bett football-23.jpg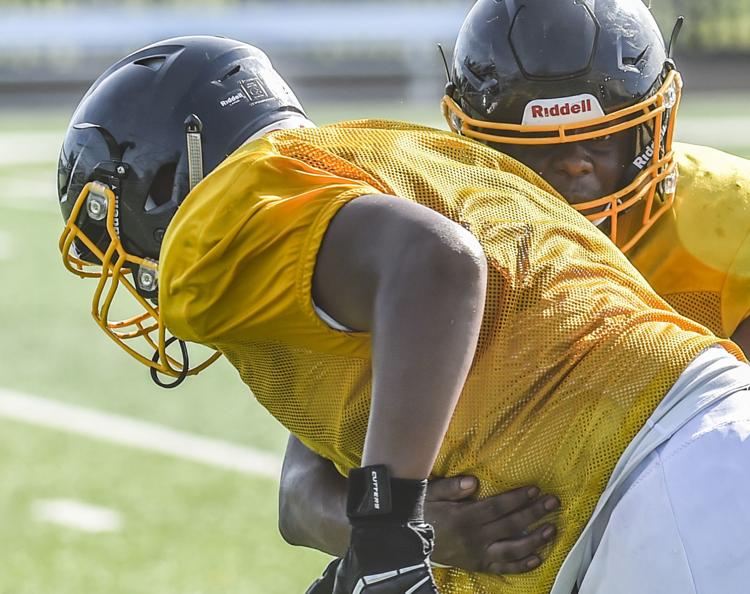 082019-qct-spt-bett football-24.jpg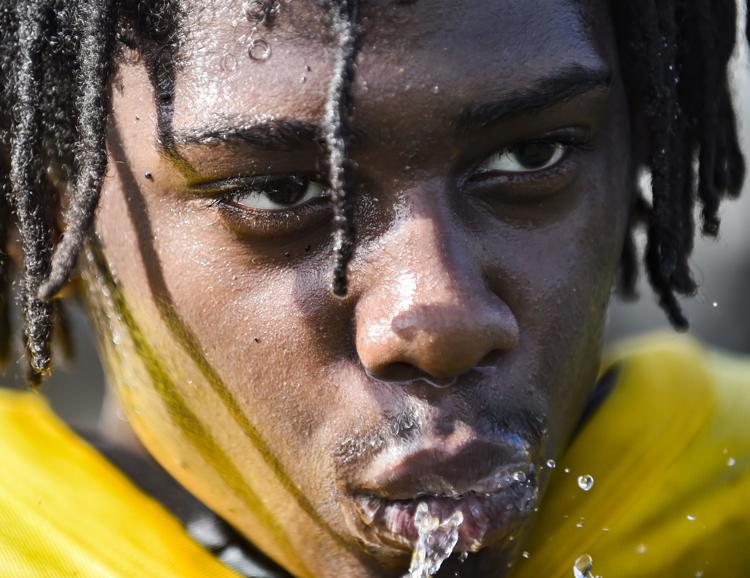 082019-qct-spt-bett football-25.jpg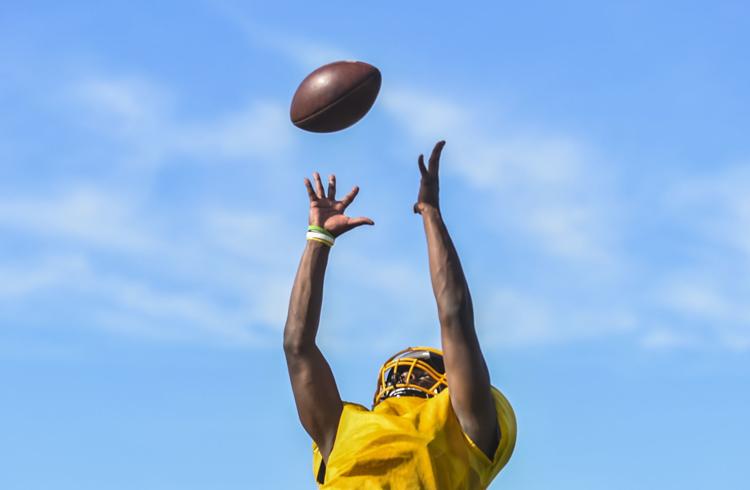 082019-qct-spt-bett football-26.jpg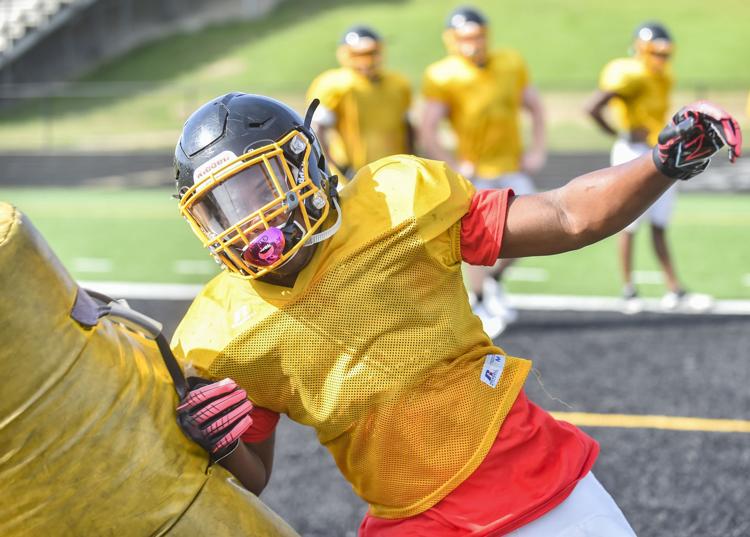 082019-qct-spt-bett football-27.jpg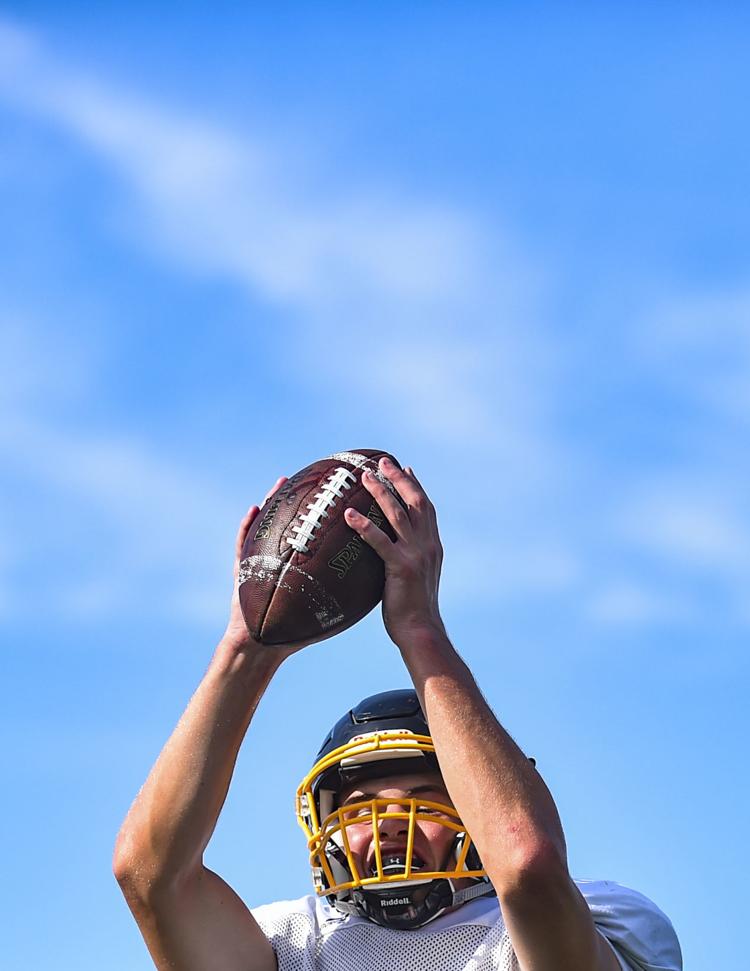 082019-qct-spt-bett football-28.jpg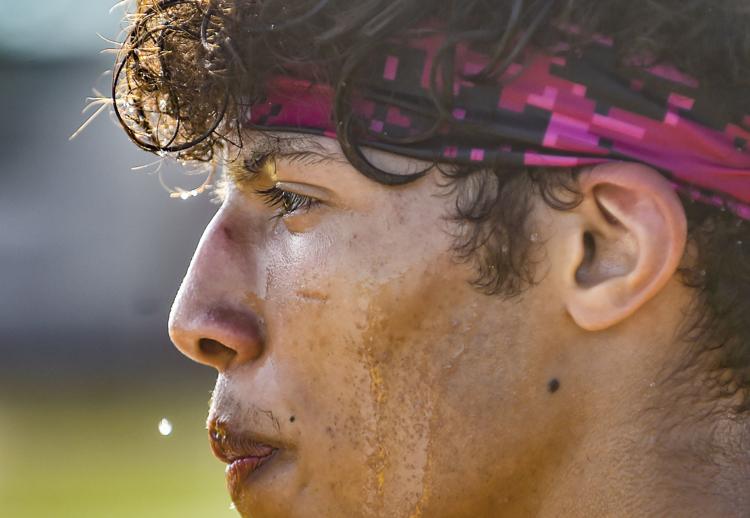 082019-qct-spt-bett football-29.jpg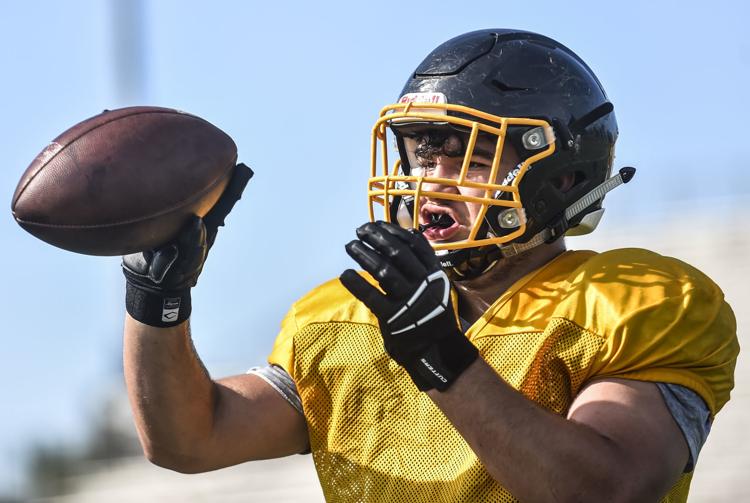 082019-qct-spt-bett football-30.jpg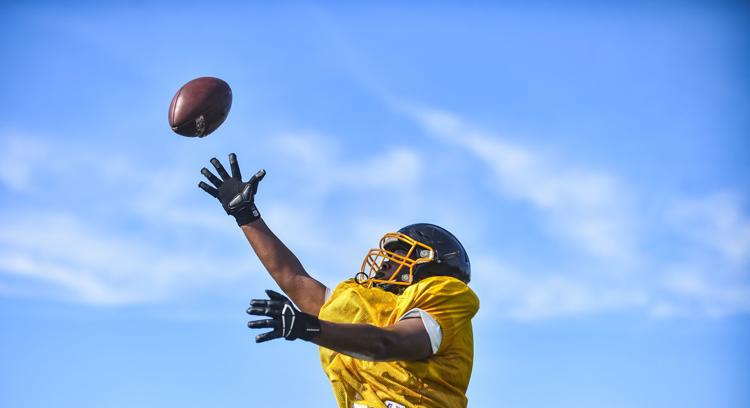 082019-qct-spt-bett football-31.jpg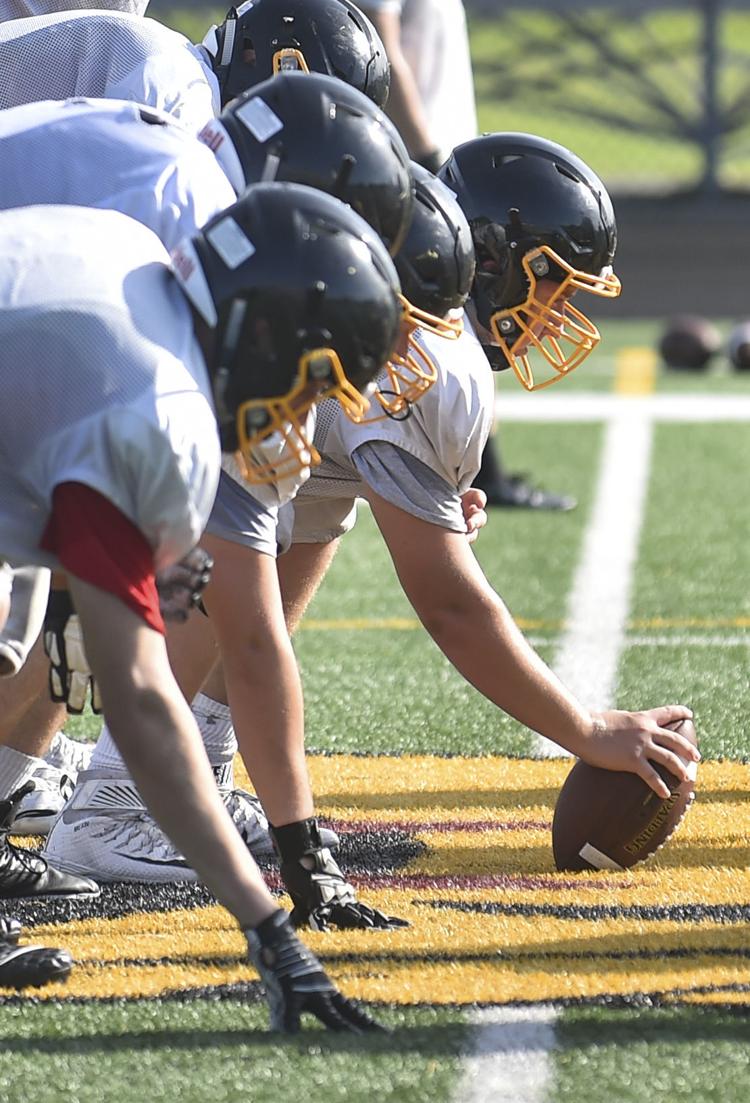 082019-qct-spt-bett football-32.jpg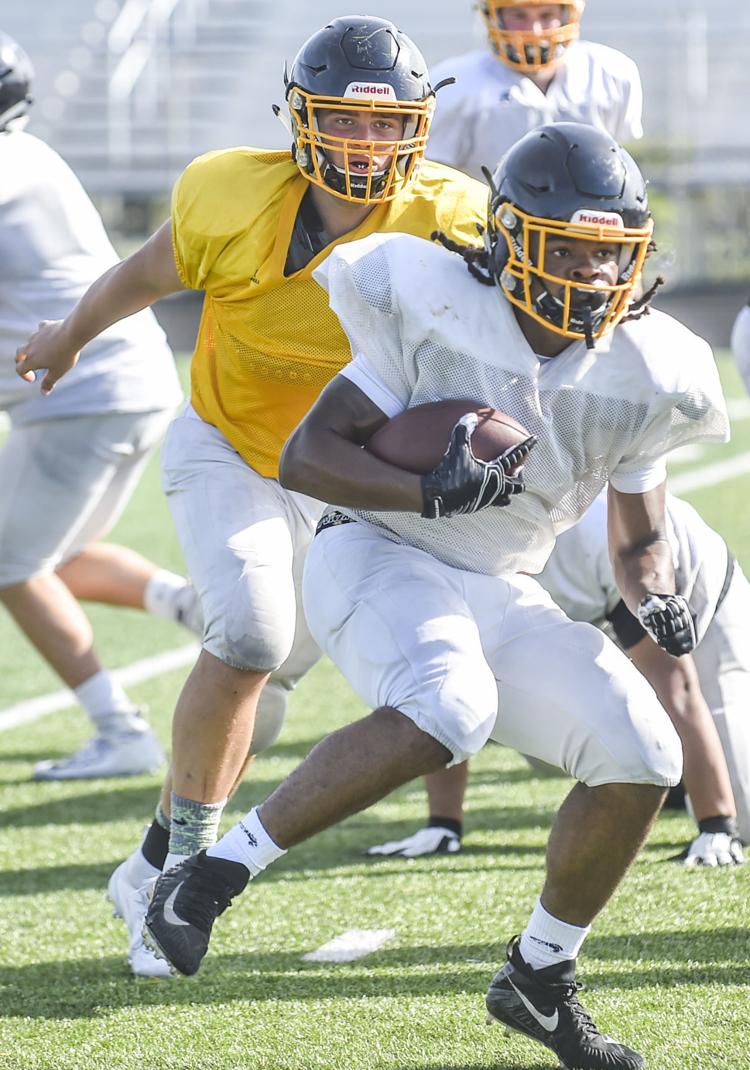 082019-qct-spt-bett football-33.jpg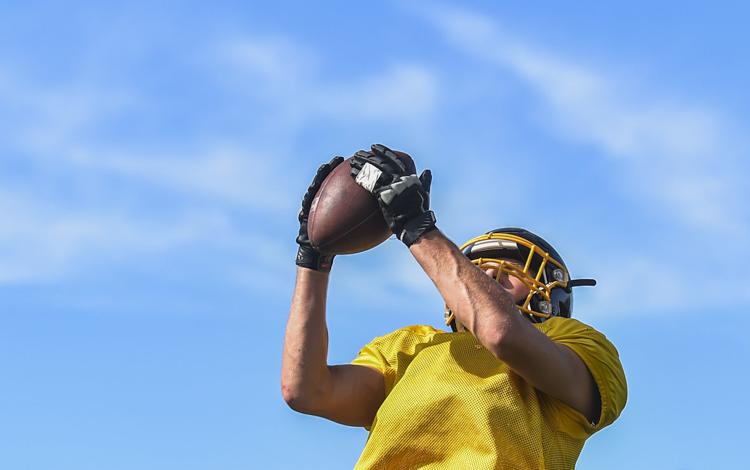 082019-qct-spt-bett football-34.jpg