Ask Davenport North football players about Adam Hite and you'll hear one word over and over again: energy.
The 30-year-old Hite, in his first season as a varsity head coach, has made it a daily priority to bring enthusiasm and intensity to the practice field.
When the Wildcats went to the Wisconsin-Platteville team camp last month, Hite was knocking on doors at 6 a.m. to get his players up for a workout. A chest bump or high-five isn't unusual in practice after someone makes an extraordinary play. 
There aren't too many dull moments around Hite.
"Just my personality," Hite said. "I notice when I'm high energy, the kids are high energy. I've seen coaches in the past where they're having a bad day, that position group has a bad day.
"My job as a head coach is to keep this energy high."
North is coming off its first winning season in three decades last fall with a 5-4 record. Brandon Krusey left to take the head coaching position at Mason City.
Hite, who served as Krusey's offensive coordinator, was promoted to head coach in the spring. His task is to build on the momentum North has created from the past couple of seasons.
"We definitely have something to prove," receiver Trevor Collins said. "We want to show that last year just wasn't a fluke. We want to come out here and do better than last year and show the city of Davenport that North is changing for the better."
As a coordinator last year, Hite didn't see it as his role to provide the energy. So when he came out the first day of summer workouts and was running around the practice field, the players were somewhat taken back. 
"I think some of the kids were like, 'What is going on with Coach Hite?'" he said. "I find kids do better when I'm like that. A lot of caffeine helps, but it is who I am, and I want to make sure our kids have the best experience possible."
That mentality has rubbed off on the players in early-season workouts.
"Much higher intensity than we have had in previous years," Collins said. "Coach Hite has really emphasized the speed of practice. We're getting a lot of stuff done in a short amount of time.
"He has really made sure our energy level doesn't drop."
The Wildcats have plenty of reason for excitement. They return starting quarterback Jack West, running back Kade Schultz and their top two receivers in Priest Sheedy and Collins.
Brett Rappel, Jackson Baxter, Khalil Hickman and Alex Glover are among those on the offensive line.
Even though North won five games last season, it was near the bottom of Class 4A in offense. The Wildcats averaged less than 14 points per game.
"We were hit-and-miss last year," Collins said. "We're going to push to be consistent and put up more points on the board this year."
North has made one slight adjustment. It will use a no-huddle attack.
"It isn't that big of a difference," Rappel said. "You just have to think faster."
West completed about 50 percent of his throws last season. Hite has seen a more consistent quarterback this summer and in fall camp.
"This year, it has been night and day in terms of his quickness of getting the ball out of his hand," Hite said. "The next thing is to challenge him to make some throws he struggled with last year.
"He had a tendency last year to use Priest as a safety valve, but he's done a really good job this summer of spreading the ball around. He's trusting his eyes and understanding the reads."
North leaned on its defense last year for its quick start. It held four of its first five foes below 14 points.
All-state rush end Brant Carter has graduated, but Wiseman and outside linebacker Cade Sheedy — both who started as freshmen — return along with linebackers Koby Dirks and Hunter Kelley.
Wiseman had almost 40 tackles and was disruptive in the middle of the Wildcats' defense last year.
"He's got the capability to be one of the best linemen to come out of Davenport," Hite said.
Zane Beebe, Quincy Wiseman and West are expected to shoulder the secondary.
"Our interior guys on defense will be a little bit bigger," Hite said. "We'll have speed on the outside and thickness in the middle. We'll be more physical than we were last year."
North makes back-to-back trips to Dubuque to start the season before the home opener in Week 3 against Davenport Central.
As much as last season was a step in the right direction, it ended with three straight losses and had North on the outside of the 16-team playoffs.
"Late in the year, we had quite a few injuries and started to slow down a bit," Rappel said. "It would have been great to be in the playoffs, but it motivated a lot of us in the weight room this offseason to get stronger and faster.
"We want to show last year wasn't an accident. We deserve to be a good team."
081219-qct-spt-football-practice-001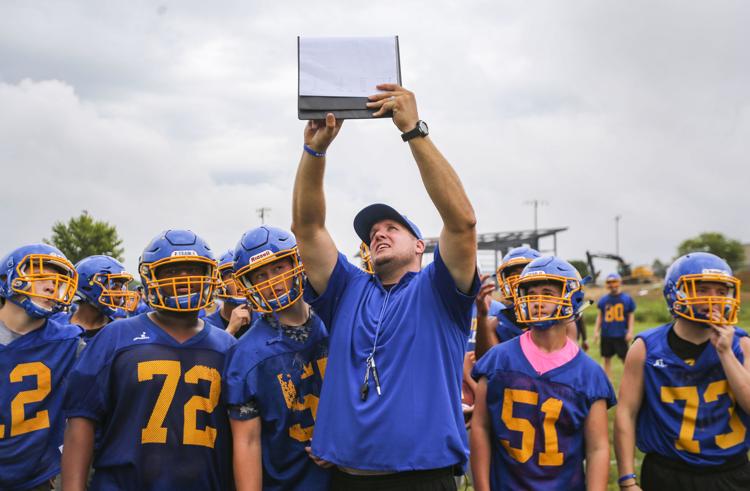 081219-qct-spt-football-practice-002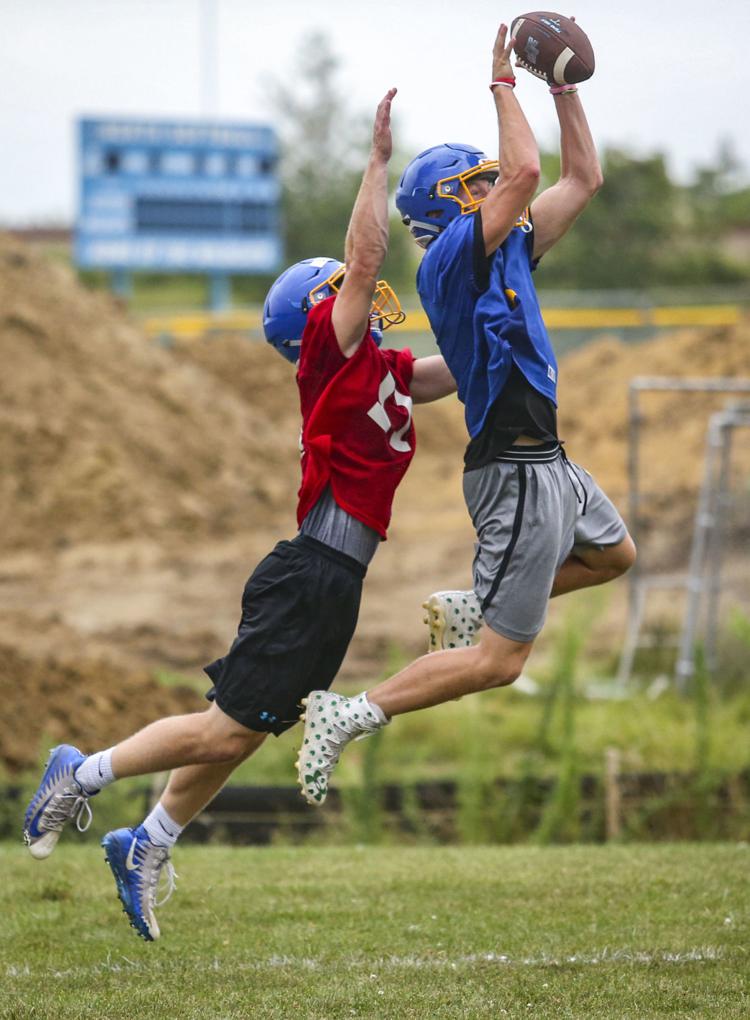 081219-qct-spt-football-practice-003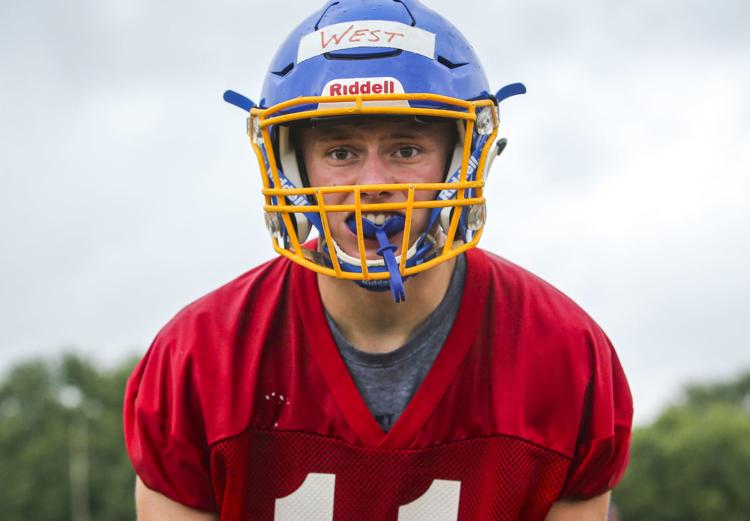 081219-qct-spt-football-practice-004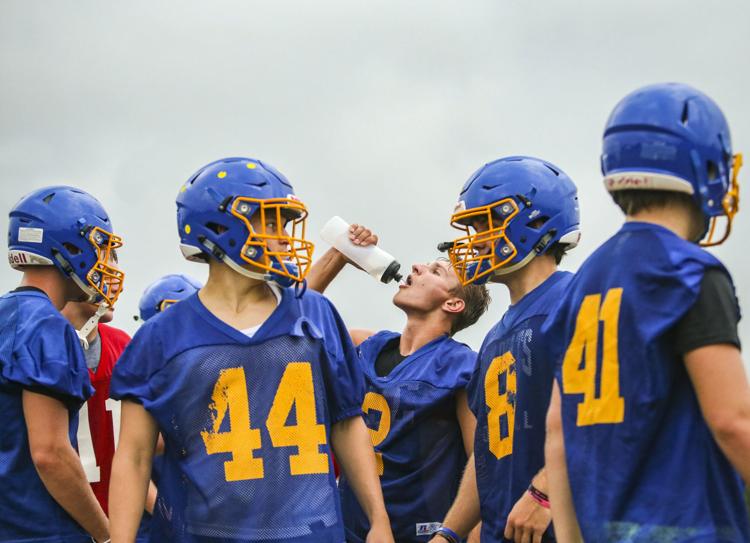 081219-qct-spt-football-practice-005
081219-qct-spt-football-practice-006
081219-qct-spt-football-practice-007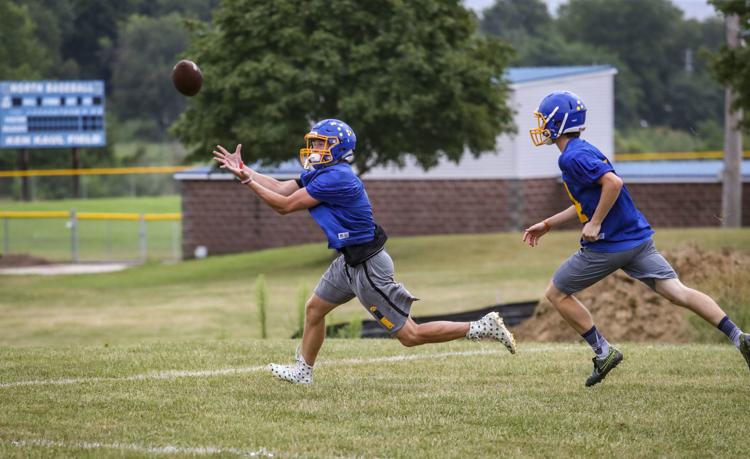 081219-qct-spt-football-practice-008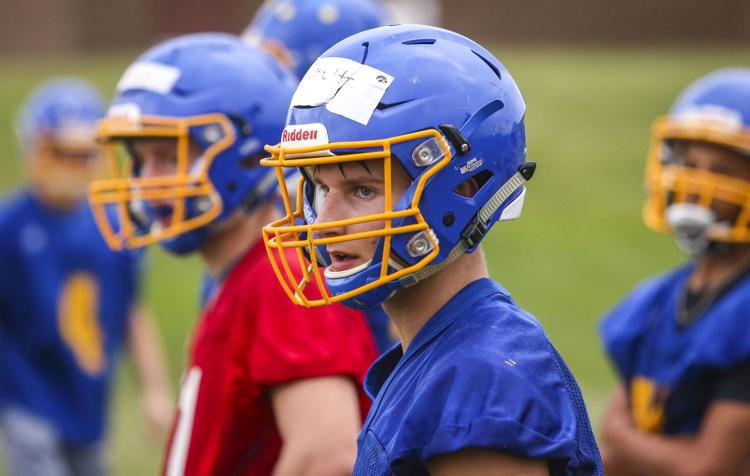 081219-qct-spt-football-practice-009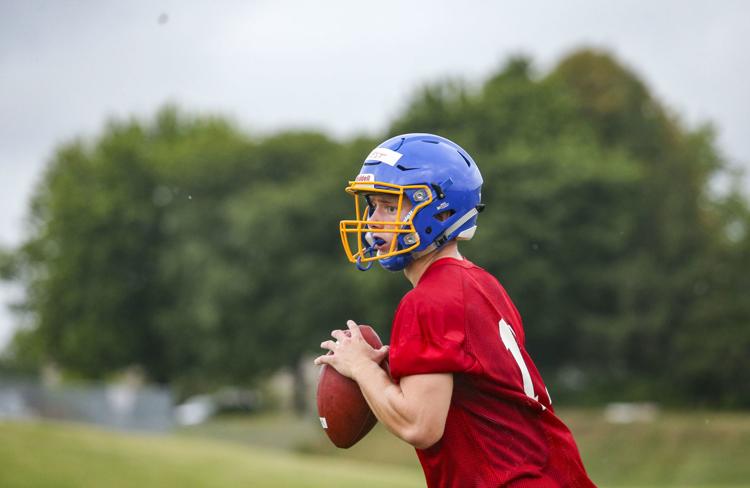 081219-qct-spt-football-practice-010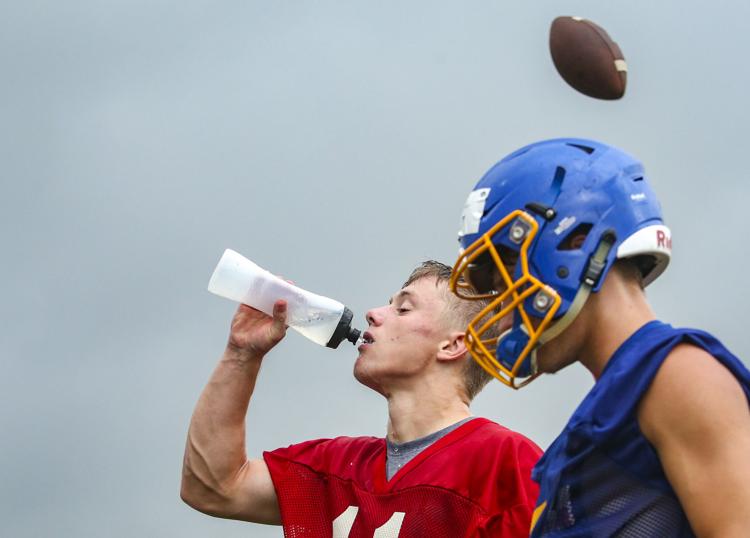 081219-qct-spt-football-practice-011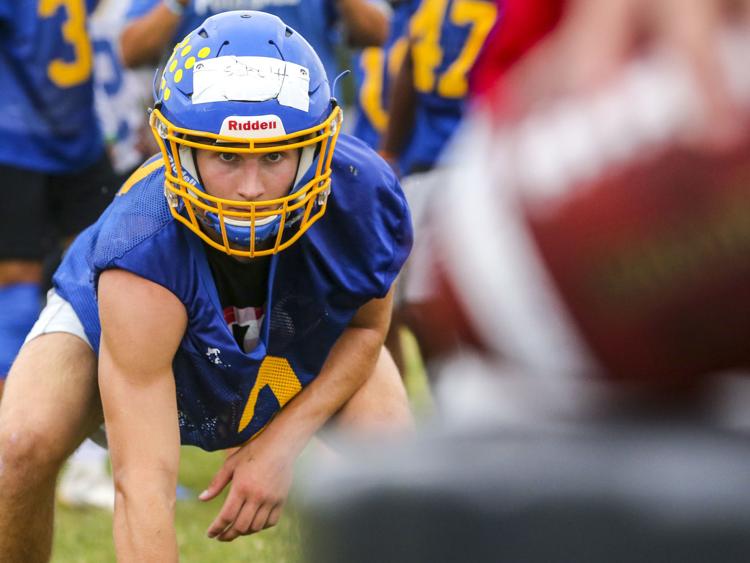 081219-qct-spt-football-practice-012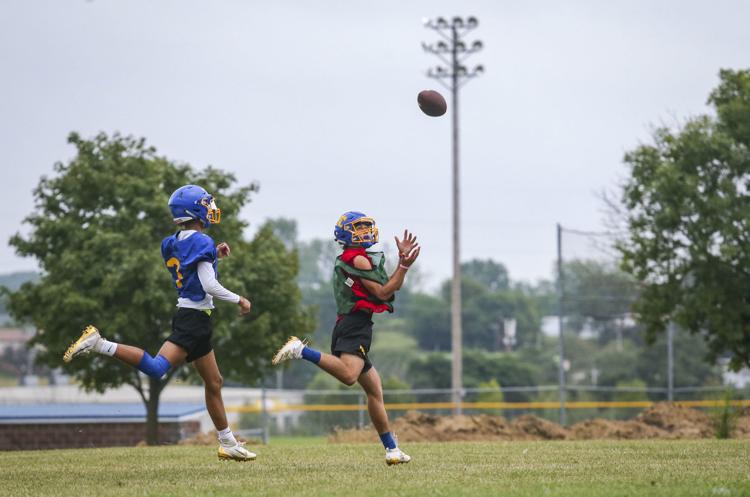 081219-qct-spt-football-practice-013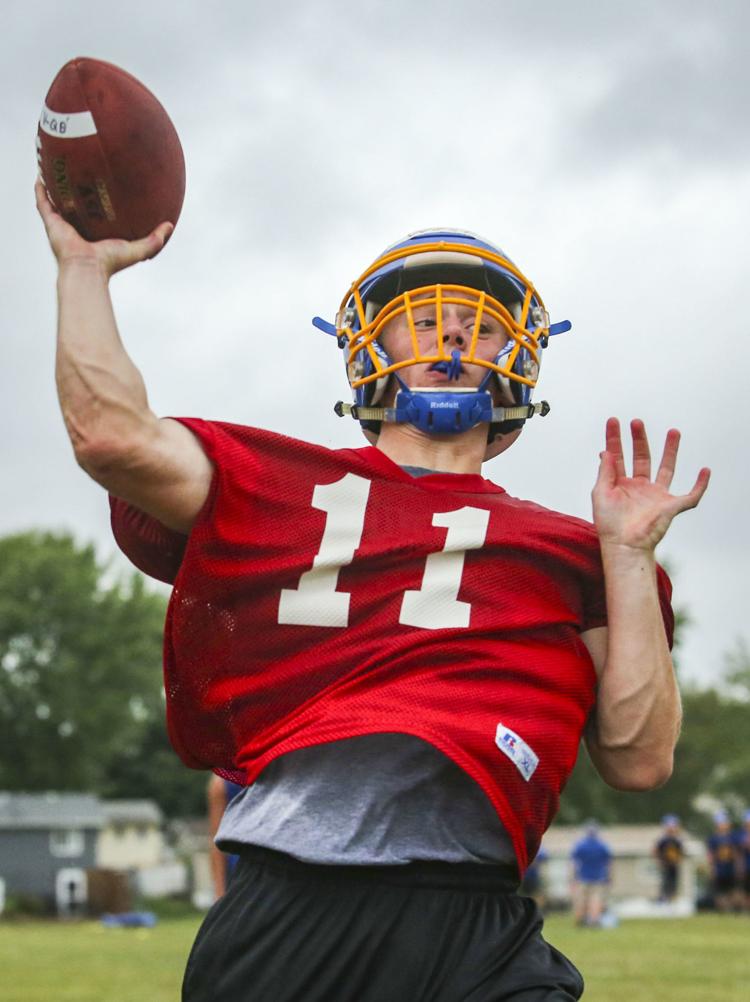 081219-qct-spt-football-practice-014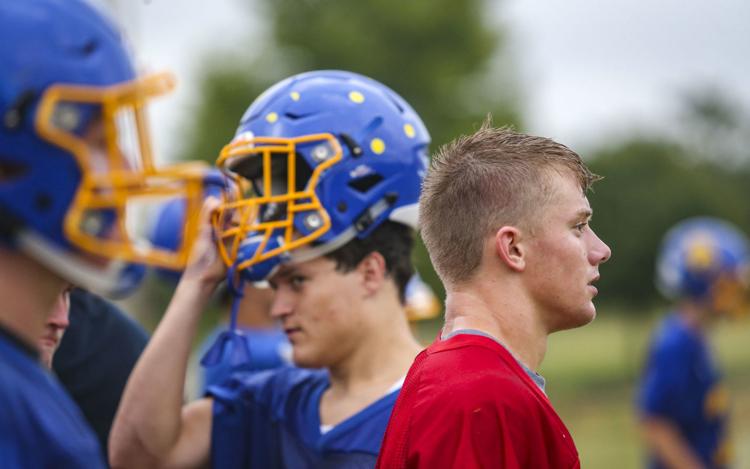 081219-qct-spt-football-practice-015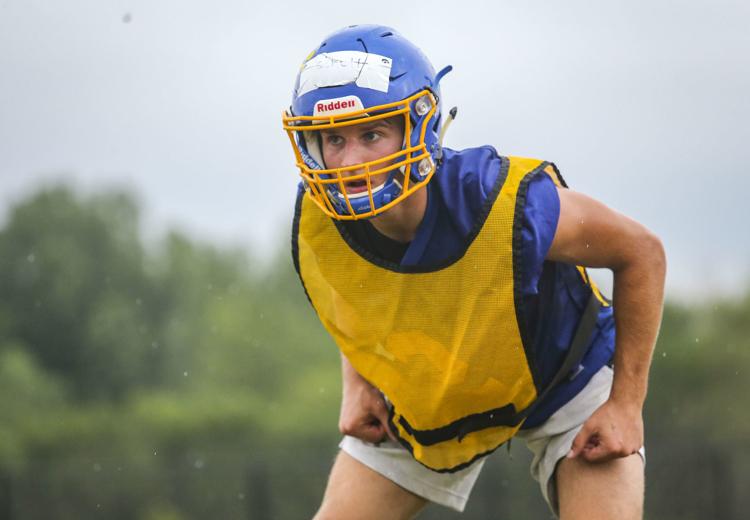 081219-qct-spt-football-practice-016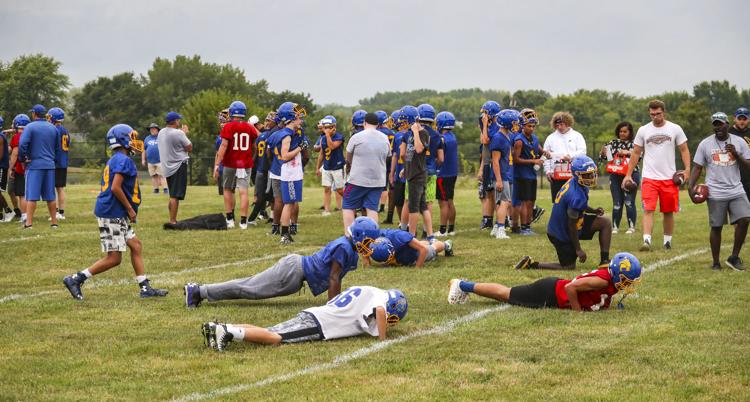 081219-qct-spt-football-practice-017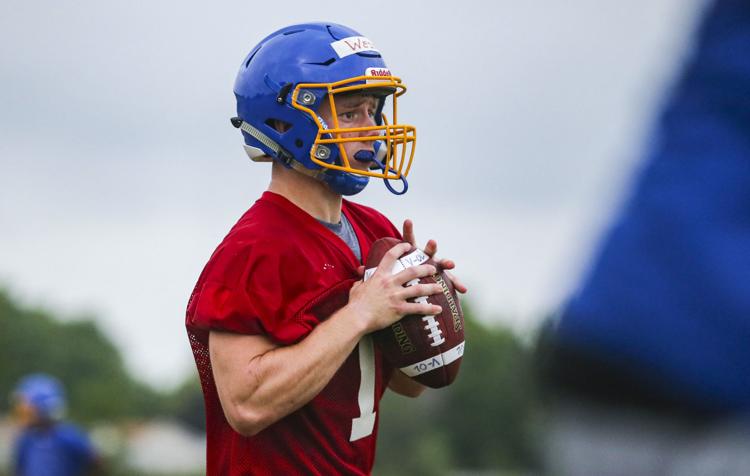 081219-qct-spt-football-practice-018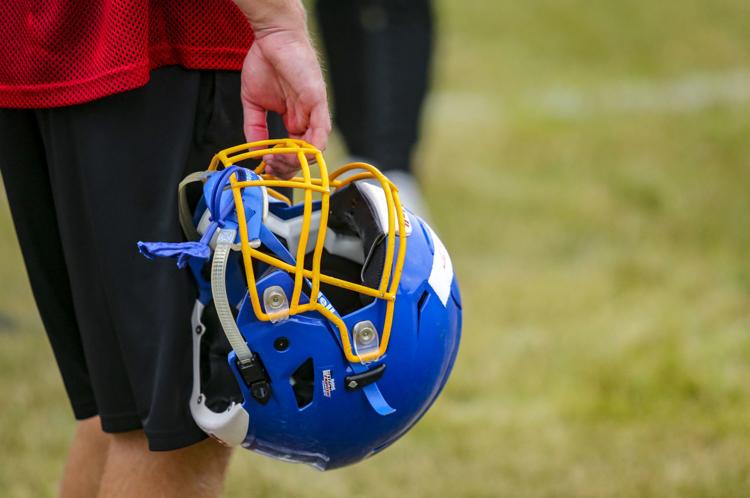 081219-qct-spt-football-practice-019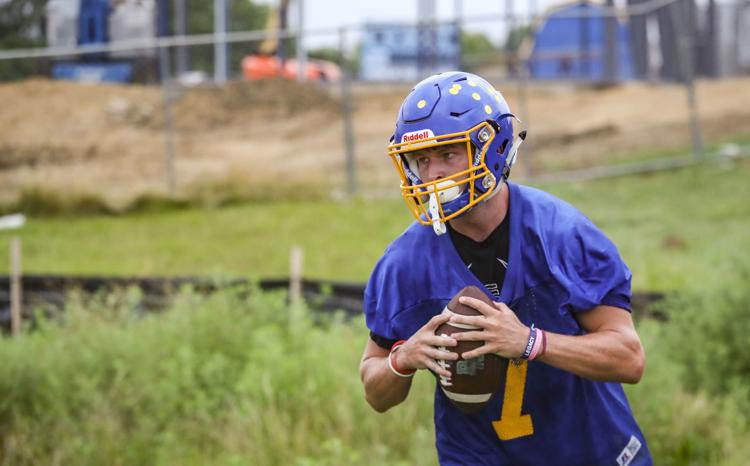 081219-qct-spt-football-practice-020