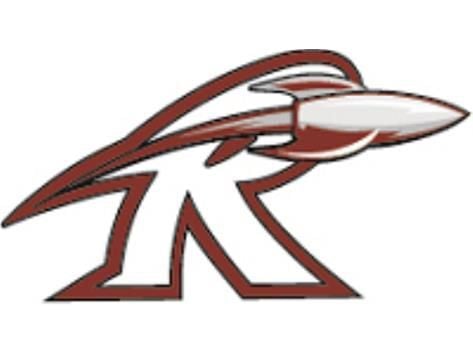 The recently concluded edition of springtime prep football around the area saw both Rockridge and Fulton finish as unofficial co-champions in the Three Rivers Conference's Rock Division.
Both the Rockets and the Steamers completed an abbreviated version of their league schedules at 3-0, while Rockridge went on to post a perfect 6-0 regular-season record. Fulton finished 4-1, its lone loss coming to the unofficial Three Rivers East champion, Princeton (5-0).
When it came time for the Three Rivers to announce its all-conference teams for the Rock Division, the squads were likewise similarly matched. Each team had six first-team selections, with Fulton earning 13 all-conference selections and Rockridge having 12 of its players honored.
Of the six Rockets to earn first-team kudos, senior lineman Ryan Parchert was the sole player to be a unanimous pick on both offense and defense. On offense, the duo of junior end Nate Henry and sophomore running back Peyton Locke were also unanimous first-team honorees.
The other three Rockridge first-teamers were also selected on offense, with the senior duo of lineman Zach Williams and end Jenson Whiteman and junior quarterback Brayden Deem getting the nod.
For Fulton, senior Kyler Pessman was also a two-way unanimous first-team honoree, on offense as a running back and on special teams as a kick return specialist. Two more Steamer seniors, linemen Josh Huizenga and Nate Portz, earned first-team status on both sides of the line; Portz was a unanimous pick on offense.
Joining Pessman as a unanimous first-teamer was senior running back Ethan Rash. Other Fulton first-teamers were junior defensive back Brock Mason and sophomore kicker Endi Qunaj.
Morrison senior Nate Helms was also a unanimous first-team selection on special teams as a punter in addition to earning first-team kudos at defensive back. Fellow Mustang senior T.C. Ottens and junior teammate Nathan Schaefer were first-team picks at linebacker and defensive line, respectively.
Orion had one first-team selection in senior Coby Schultz at linebacker.
Three Rivers Mississippi: Over in the TRAC's Mississippi Division, Sherrard made the most of its four-game schedule, finishing 3-1 to post its first winning season since 2009.
The Tigers were rewarded with three of their seniors earning first-team honors, a trio led by running back and unanimous selection Ryan Staver. Joining Staver were offensive lineman Will Epperly and defensive back Eli Bernier. Altogether, Sherrard had seven all-conference selections.
For Kewanee, which finished 2-2 in a four-game slate, senior Melcon Dejesus was a unanimous special teams first-team pick as a return specialist, while junior teammate Jordan Johnson was first-team both ways at tight end and defensive back.
Senior running back Tayvian Taylor also earned first-team kudos for the Boilermakers, who placed a total of 10 players on the All-TRAC East roster.