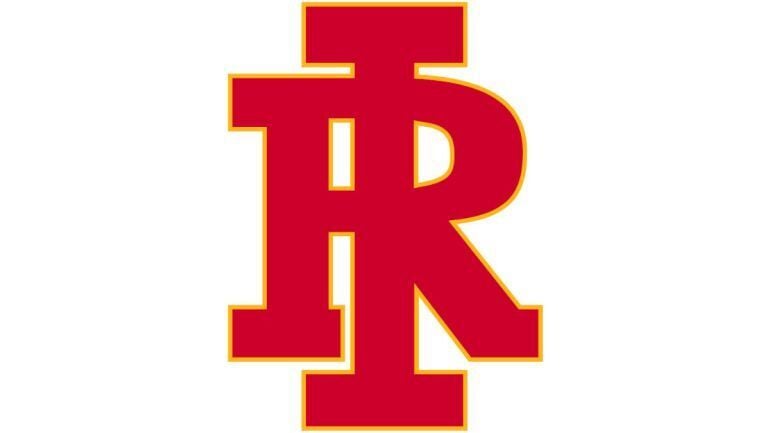 GENESEO — Playoff implications were plentiful Friday night here at Bob Reade Field.
With a win in Friday's Western Big 6 Conference football matchup with Geneseo High School, the Rock Island Rocks would make themselves eligible for their first postseason trip since 2018.
On the other hand, the hosting Maple Leafs needed a win just to keep alive their playoff hopes.
Up by just six after one quarter, the Rocks took control with a 22-point second period, with Eli Reese's first-half-ending touchdown pass to Marieon Anderson the backbreaker as Rock Island pulled away to a 48-7 victory.
"We knew Geneseo would come to play," said Anderson, who finished with three receptions for 75 yards, "and they beat us last year. That left a sour taste in our mouths."
As time expired in the second quarter, Reese aired the ball out and connected with Anderson for a 33-yard touchdown, with Anthony Campbell's PAT kick putting Rocky up 35-7 at the half and leaving the home crowd stunned.
"Coach (Justin) Brandt, our quarterbacks coach, he fights for us a lot to throw deep," said Reese, who completed 12 of 17 passes for 164 yards and three touchdowns.
"We were happy to see that we finally listened to him and went deep, and it paid off."
On the possession before, the Leafs had given themselves a boost with a defensive stop after the Rocks had started at the hosts' 25 following a 58-yard Anderson punt return.
"I thought we did some good things; the effort was there," said Geneseo coach Larry Johnsen Jr. "We had some breakdowns that developed into big plays, and they (Rock Island) have that explosiveness."
Now 5-3 and 4-2 in the Big 6, the Rocks are assured of at least a third-place finish in the league and could still conceivably earn a share of second, depending on how next week's regular-season finales play out.
"We're not satisfied now," said Reese, whose club hosts Quincy next Friday. "We don't want to just barely make the playoffs."
By contrast, the Maple Leafs (3-5, 1-5 Big 6) will find themselves staying home for the third consecutive postseason after losing for the fifth time in six games. Geneseo closes its season at conference champion Moline next week.
"I hope we play hard and with effort," said Johnsen. "That's what we're looking for. I hope the kids can bounce back."
Rocky got off to a 13-0 lead on a pair of 1-yard Xander George touchdown runs, the second of which was set up by an Anderson interception.
However, the Leafs gave themselves a spark by scoring with eight seconds left in the opening period to make it a 13-7 game as Josh Steines capped a 10-play, 62-yard drive with a 5-yard TD run.
Any momentum Geneseo gained took a hit nearly four minutes into the second period when Darius Tongo (76 yards, 16 carries) scored on a 6-yard run to cap a drive kept alive by a defensive pass interference penalty on fourth down.
Reese's first TD pass, a 12-yarder to Desmond Woodson, put the Rocks up 28-7 with 5:32 left in the first half. The Leafs then marched to the Rocky 33-yard line, but a holding penalty led to the drive stalling.
"In the second quarter, we knew we had to tighten down," said Reese. "Our defense has been working hard on tightening down."
When Reese and Anderson hooked up to end the first half, the Rocks could feel the door to the playoffs opening for them, while Geneseo sensed its window of opportunity closing.
"We had a guy there, and he got a hand on it, but he wasn't able to make the play," said Johnsen. "Their guy (Anderson) made a good play."
Reese's third TD pass, a 4-yarder to Kai Rios on the final play of the third quarter, and a Quonterrion Brooks touchdown run in the fourth period closed the scoring as Rock Island turns its attention to next week.
"We know Quincy's fighting for a playoff spot too," said Anderson. "We've got to go into every week with the same mentality as tonight."