Nate Sheets is the Energizer Bunny of the Western Big Six Conference. The Alleman senior just keeps running and running and running.
For the second straight week, Sheets carried the ball more than 30 times, played every play on defense and lined up on the special teams to lead the Pioneers to a victory — beating United Township 41-33 at Lindberg Stadium on Saturday.
Sheets rushed for 287 yards and five touchdowns on 35 carries in a rather odd game that saw a ton of penalties, at least one ejection and plenty of officials meetings in a contest that lasted longer than a game should last. 
The Panthers had exactly the start they wanted, stopping the Pioneers after an early drive and then moving 80 yards the other way, capped off by a gorgeous back-shoulder pass from Daslah Geadeyan to Trevell Carpenter in the front corner of the end zone.
Then, things took a turn when Sheets took in a punt at his own 34 and returned it to the UT 24. With the help of a roughing the passer penalty, Alleman found the end zone when Sheets bulled in from the 1.
UT drove right back down the field, but a false start penalty stopped the drive and Alleman took the ball back and used a pretty 46-yard Alec Ponder to Killian Ahern pass to the Panthers' 9. Sheets then raced into the end zone on the next play to put Alleman up 14-7.
On the first play after the kickoff, Alleman defensive lineman Rudy Glancey ripped the ball out of the UT running back's hands and set the Pioneers up inside the 30.
You have free articles remaining.
A well-set up play by the Pioneers found Jack Patting in open space from 17 yards out for another Alleman score to make it 21-7.
The Pioneers appeared to have the game put away in the third quarter when Sheets scored from 43 and 12 yards to go ahead 35-14. Then, UT started to get it going with Geadeyan putting a huge night together.
The Panthers cut the lead to 35-21 on a Cayne Smith run, then Geadeyan found Traveyeon Coleman for 16 yards and a TD to cut the lead to 35-27 with 3:15 left.
With hopes of getting the ball back, Sheets burst through the middle and went 82 yards, untouched for his fifth TD.
Not to be outdone, Geadeyan (17 for 24 for 293 yards) found Carpenter on a crossing route and Carpenter broke a tackle and outran the Alleman defense for a 67-yard touchdown. Alleman was able to gobble up the onside kick to wrap up the victory.
100519-mda-spt-ut-alleman-fb-003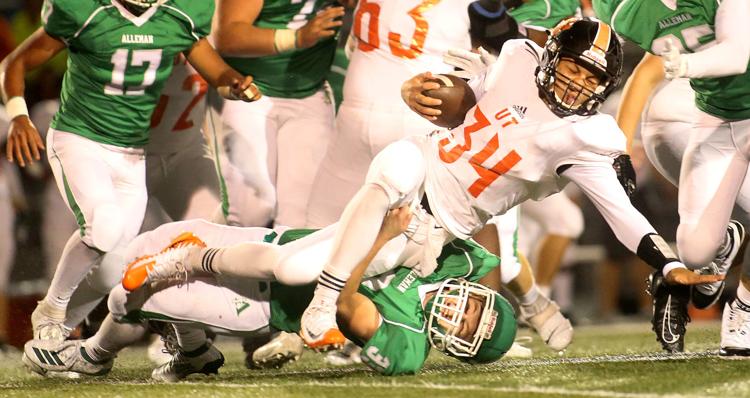 100519-mda-spt-ut-alleman-fb-001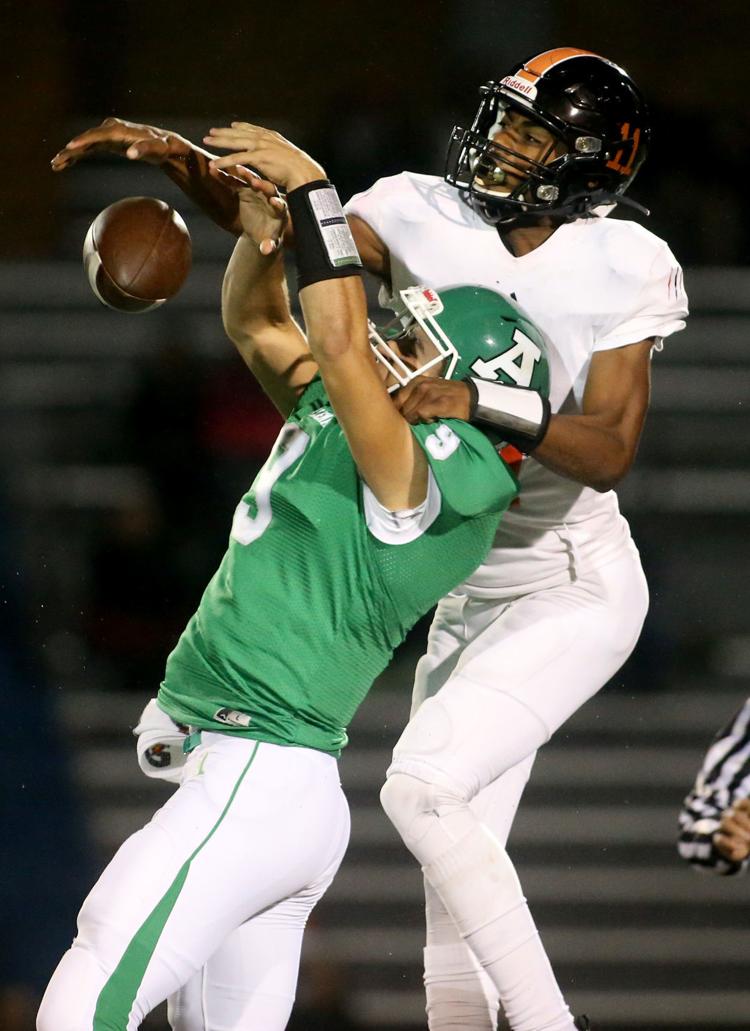 100519-mda-spt-ut-alleman-fb-002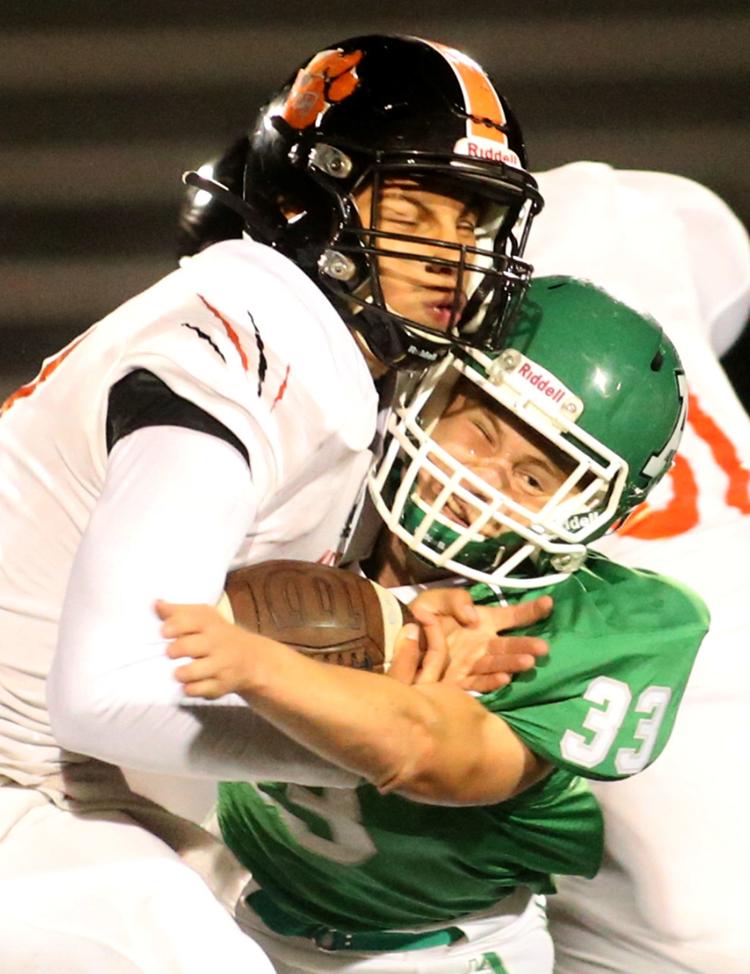 100519-mda-spt-ut-alleman-fb-004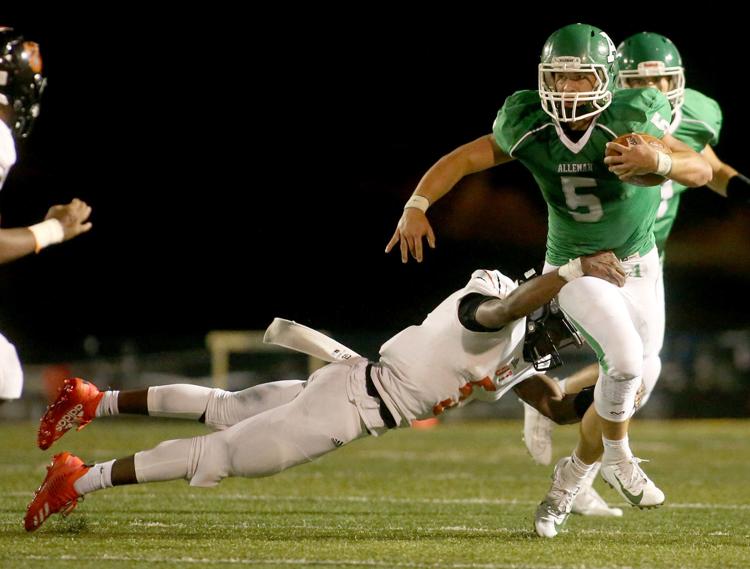 100519-mda-spt-ut-alleman-fb-005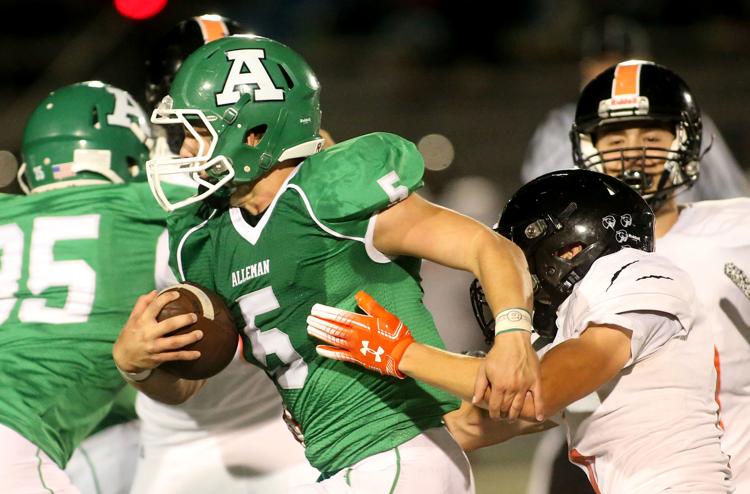 100519-mda-spt-ut-alleman-fb-006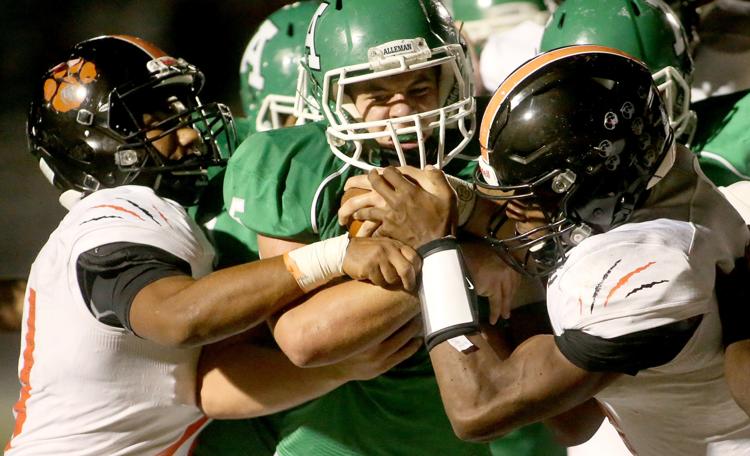 100519-mda-spt-ut-alleman-fb-007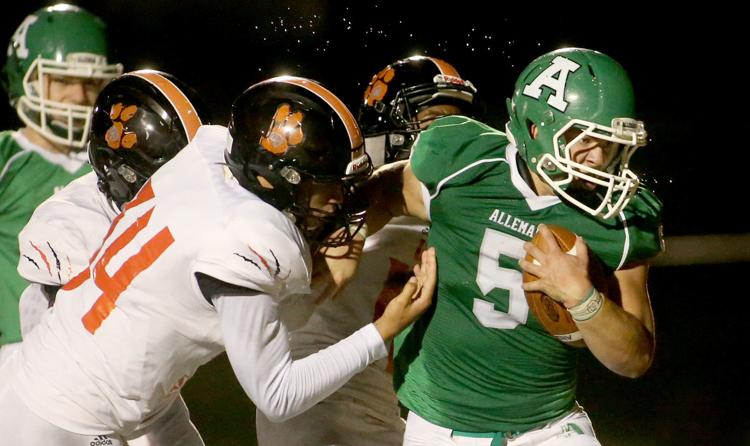 100519-mda-spt-ut-alleman-fb-008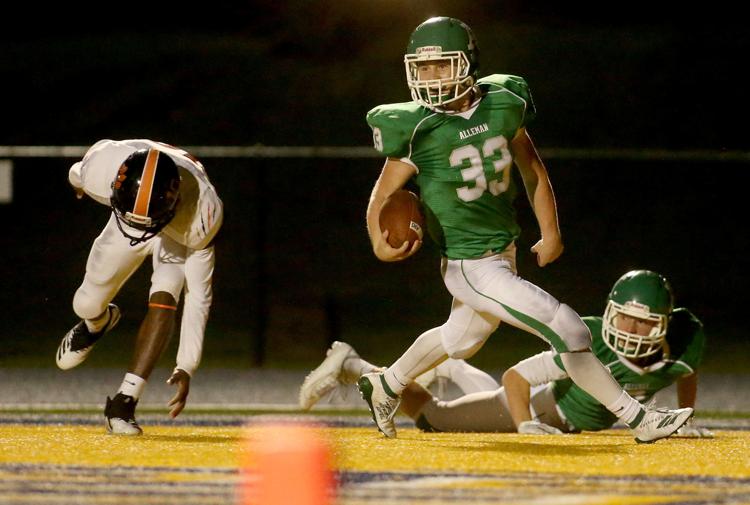 100519-mda-spt-ut-alleman-fb-009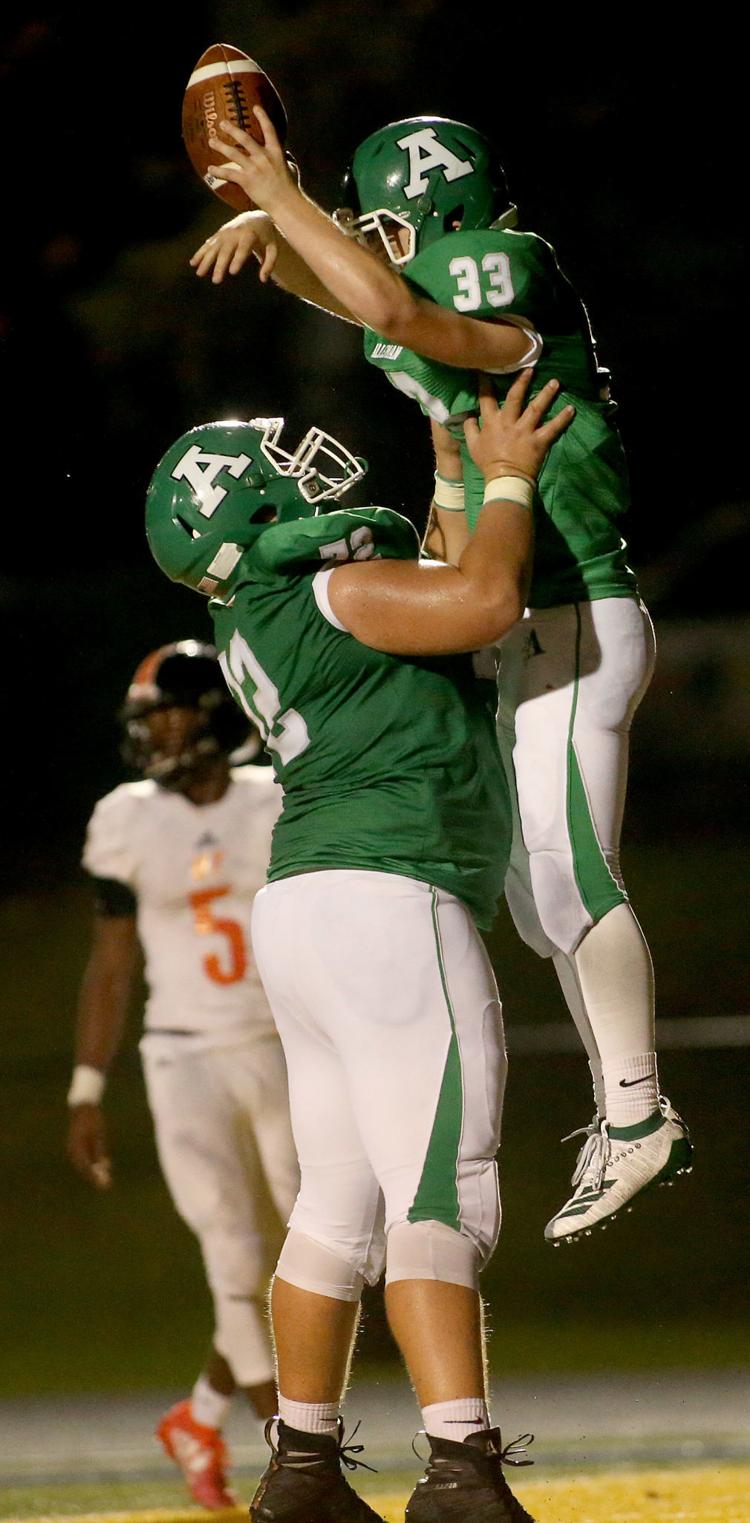 100519-mda-spt-ut-alleman-fb-010
100519-mda-spt-ut-alleman-fb-011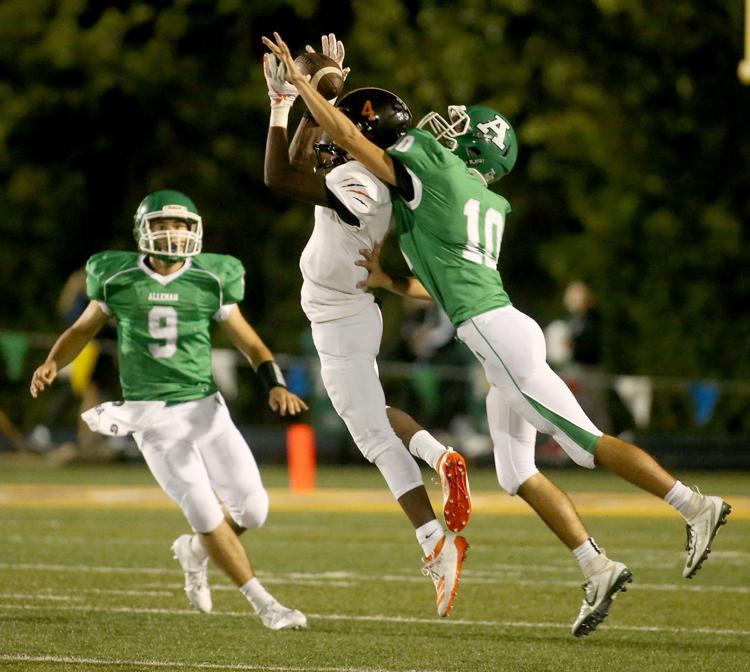 100519-mda-spt-ut-alleman-fb-012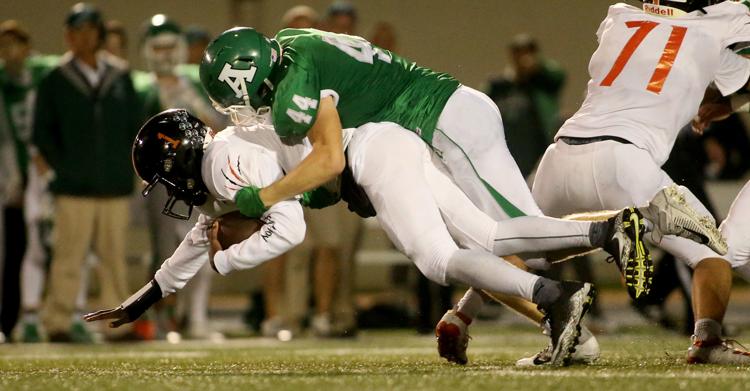 100519-mda-spt-ut-alleman-fb-013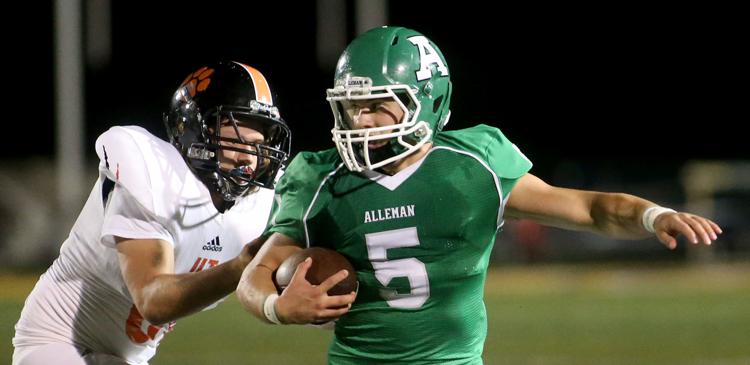 100519-mda-spt-ut-alleman-fb-014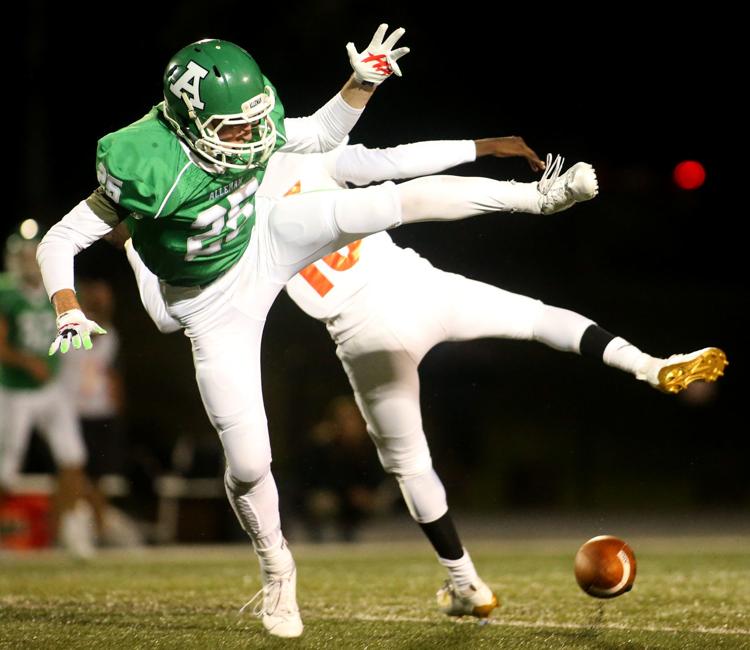 100519-mda-spt-ut-alleman-fb-015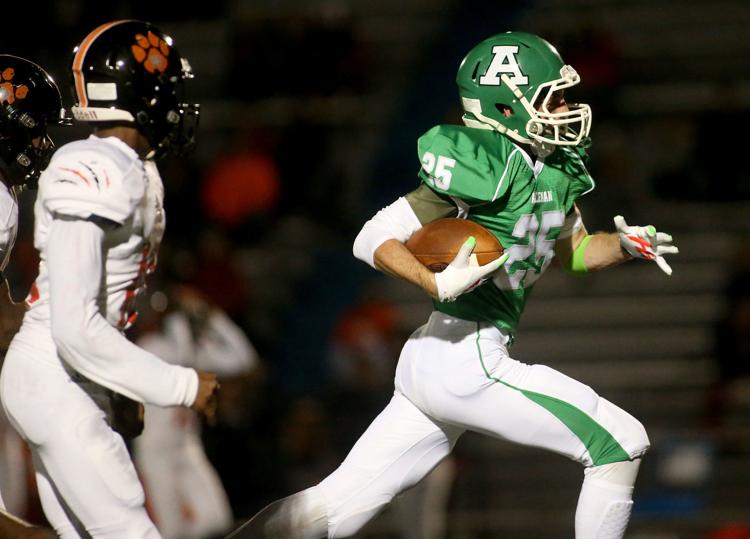 100519-mda-spt-ut-alleman-fb-016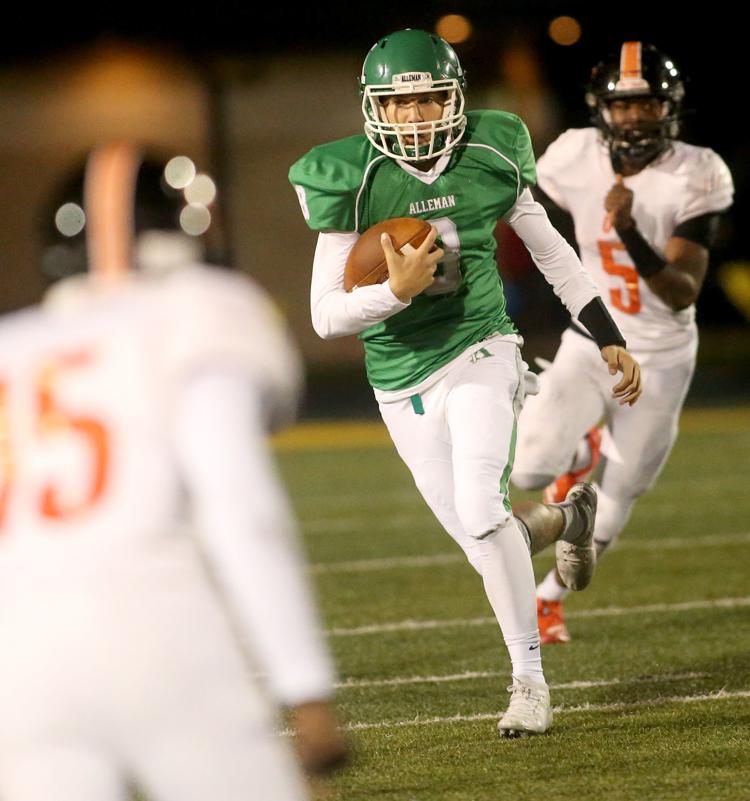 100519-mda-spt-ut-alleman-fb-017