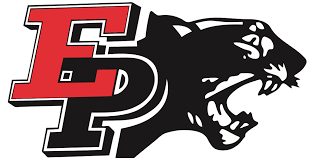 SHERRARD — Marking 20 years since the Sept. 11 attacks, Sherrard High School paid tribute to one of its own Saturday afternoon.
Prior to the Tigers' football game against Erie-Prophetstown, 2005 Sherrard graduate Bryant J. Luxmore, who served in the U.S. Army and was killed in action in Afghanistan in 2012, had the No. 5 he wore as a Tiger retired.
The family of the former football and baseball standout were on hand at Clifford King Field to receive the honors due to a fallen hero.
"It was neat to be able to honor B.J. especially, with what he meant to the school and the community," said Sherrard coach Brandon Johnston. "It was a perfect opportunity to honor all our military past and present, and our first responders."
Once Saturday's game got underway, though, it was Erie-Prophetstown dominating the proceedings in a decisive 55-0 victory in both teams' opener in the Three Rivers Conference's West Division.
For the Panthers (1-2, 1-0), it was a chance for them to exorcise the demons of last Friday's 15-13 loss to Peru St. Bede, a game decided on a field goal as time expired.
"That was heartbreaking for us, and we didn't want that feeling again," said E-P senior running back Connor Sibley. "We had a job to do (Saturday), and we got it done."
The backfield duo of Sibley (204 yards, two touchdowns on 17 carries) and senior quarterback Kolby Franks ensured the Panthers would get the job done. Franks had 115 yards and three TDs on eight carries and also completed five of six passes for 92 yards.
It was Franks who set the tone for the Panthers when he scored on a 66-yard run on the first play from scrimmage, with the first of Corey Barnes' five PAT kicks putting E-P up 7-0 just 18 seconds in.
"That was a big one; it showed that we could get back on the field after last week, get over that heartbreak and do our jobs," said Franks. "The line did their jobs. After that first drive, that put last week in the past."
Before the first quarter was over, Franks would score on runs of 13 and 23 yards to give Erie-Prophetstown a 19-0 lead after one.
"Once we got that first hit," he said, "it was all about the next play."
After Sibley scored the first of his two TDs on a six-yard run nearly midway through the second period, matters grew worse for Sherrard (0-3, 0-1). Braxton Froeliger intercepted a tipped ball and returned it 42 yards to paydirt.
Franks then hit Mason Misfeldt for the two-point conversion and a 34-0 E-P lead. The Tigers had a promising drive end in a turnover late in the second quarter.
"We're going to try to keep fighting. The focus is still on this year; we owe it to our seniors to do everything to have them get success this season," said Johnston. "At the same time, we're getting valuable experience for our young guys."
The Panthers added to their 34-point lead in the second half on touchdown runs by Sibley and Jase Grunder (53 yards, 10 carries), with Grunder adding a second score in the fourth period.
For Erie-Prophetstown, its attention turns to Friday and a home matchup with TRAC West power Rockridge.
"We've got 24 hours to enjoy this," said Franks, "and then it's putting the work in getting ready for Rockridge. That's not going to be easy."
That makes Saturday's win all the more important for the Panthers.
"We needed to get a 'W' in the column," Sibley said. "We've got a tough opponent coming up next week, and we're going to give it our all and hope to get another win."