There was plenty of good, mixed in with some bad and a little bit of ugly.
The scoreboard was the only thing that mattered to Davenport North's football team.
Already saddled with one district loss, North knew Thursday night's district contest against Iowa City High was one it had to have to keep its playoff aspirations alive.
Behind 542 yards of offense and a defense which bottled up City High's run game, North posted a 43-19 victory at Brady Street Stadium.
"This was a must for us," North coach Adam Hite said. "We had to get back on track and get back to dominating football."
North (4-2, 1-1) did it early with the pass and closed it in the second half with a punishing ground game.
The Wildcats accumulated 334 yards rushing, with Kade Schultz (96), Koby Dirks (67) and Jack West (65) leading the attack.
"We proved we can assert our will on a team when we need to," West said. "That was a big confidence boost for our offensive line after getting it taken to us last week."
After a loss in the district opener to Linn-Mar, North couldn't afford a second setback with games remaining against Iowa City West, Pleasant Valley and Muscatine.
"We had to have this to give ourselves a shot," West said.
North never trailed despite a plethora of miscues.
The Wildcats surrendered two kickoff returns for touchdowns, threw a pair of interceptions and had a dozen penalties for 127 yards.
"We made a lot of mistakes, mistakes that aren't going to get it done the next two weeks when we play some really good teams," West said. "It is a boost, though, we can make those mistakes and still have a lot of success."
City High (2-4, 1-1) chewed up nearly 9 minutes of clock in the third quarter and early fourth on a 78-yard drive, but came away with no points after a missed 22-yard field goal.
North followed with a seven-play, 80-yard drive, all runs, to snatch a 29-12 lead.
"We wanted to show we can compete in the run game," sophomore lineman Dominic Wiseman said. "This is one of our best lines we've had in a few years at North. We mesh really well.
"We can pass block, but we wanted to show we can run block as well. We have threats everywhere."
The Little Hawks countered immediately with a 77-yard kickoff return touchdown by Tonka Hickman.
After a West interception, City High had a chance to get within a possession with nine minutes left.
But on second and 2 from its own 46, Hickman carried the ball, was stood up by linebacker Hunter Kelley. West came in, stripped the ball and ran it 42 yards for a touchdown to make it a three-score contest.
"I just went for the ball, took it right out of his hands and he didn't put up much of a fight," West said.
West threw for 208 yards, all in the first half, and a touchdown. He also had a rushing score for the Wildcats.
City High came into the game averaging more than 228 yards per game on the ground. North limited them to 85.
"We spent a lot of time this week focusing on the inside-run game," Hite said. "It was key in us being successful."
North travels to Iowa City West (1-4, 1-0) next week before an Oct. 17 home encounter with PV (1-4, 0-1). Both of those teams handled North a season ago.
"We can't let this be (the end)," Wiseman said. "We've got to keep on going. We've got to hit (the opponent) first before we get hit."
100319-qct-spt-north-cityhigh-fb-001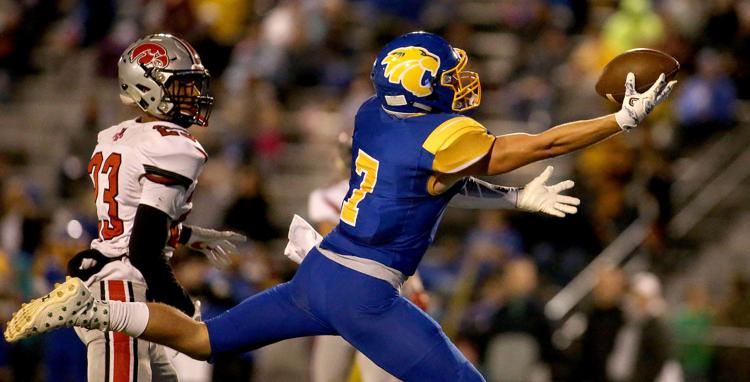 100319-qct-spt-north-cityhigh-fb-002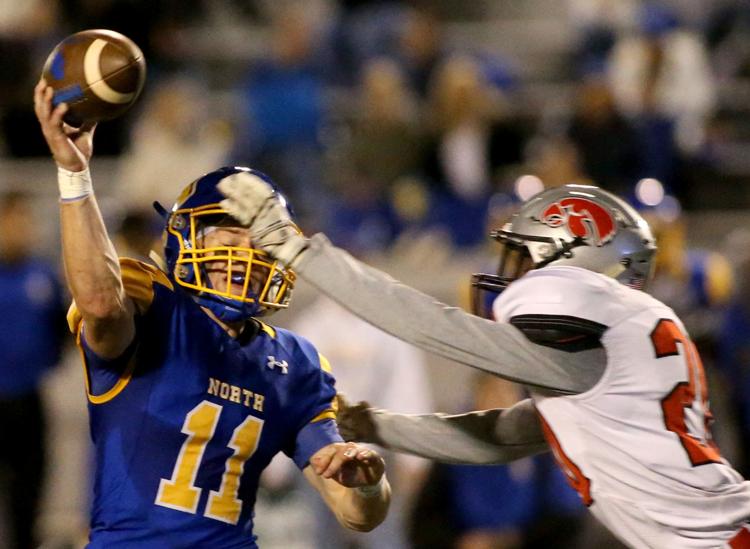 100319-qct-spt-north-cityhigh-fb-003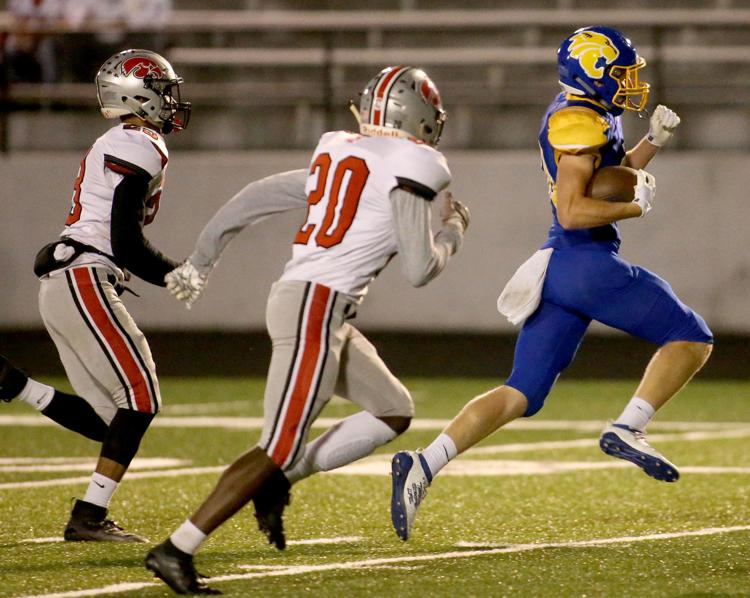 100319-qct-spt-north-cityhigh-fb-004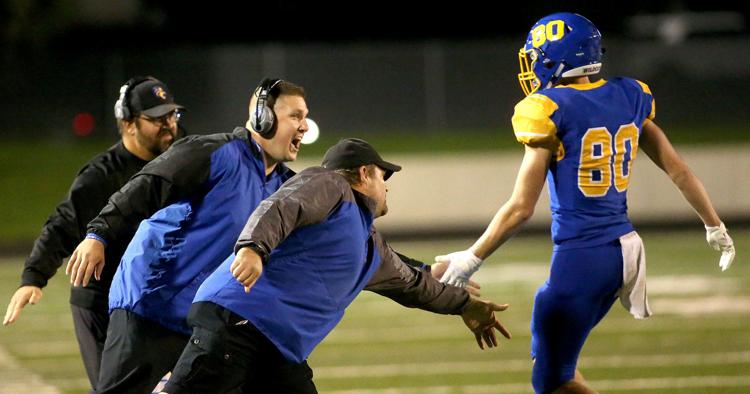 100319-qct-spt-north-cityhigh-fb-005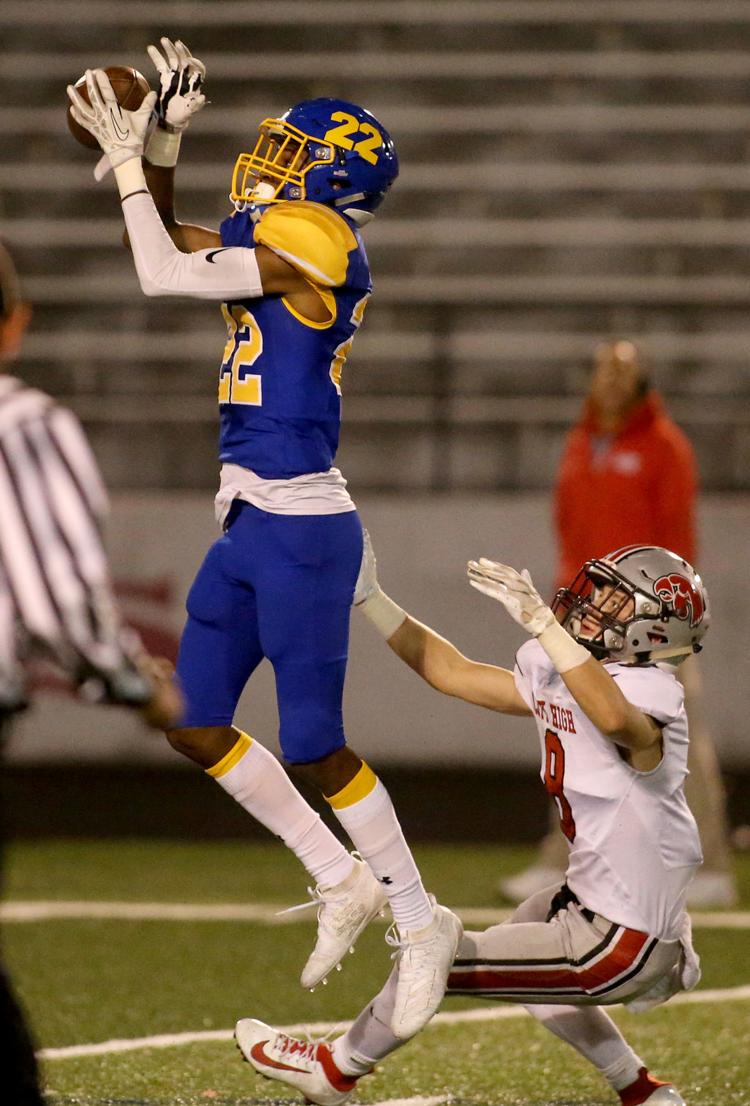 100319-qct-spt-north-cityhigh-fb-006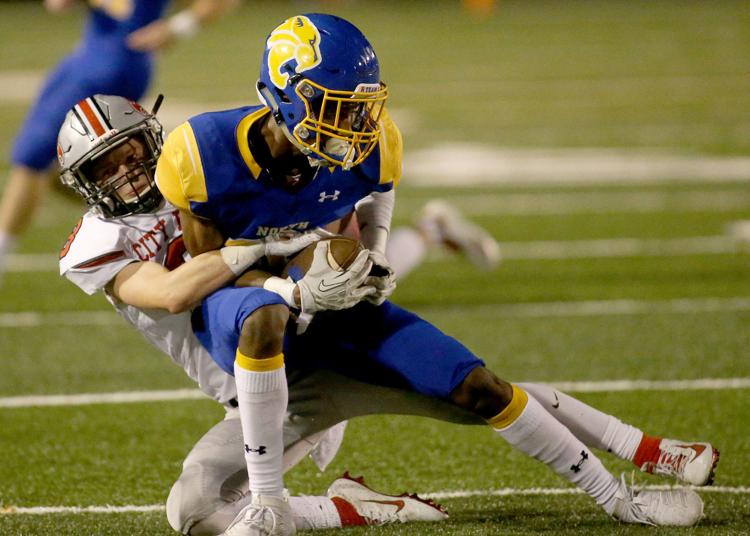 100319-qct-spt-north-cityhigh-fb-007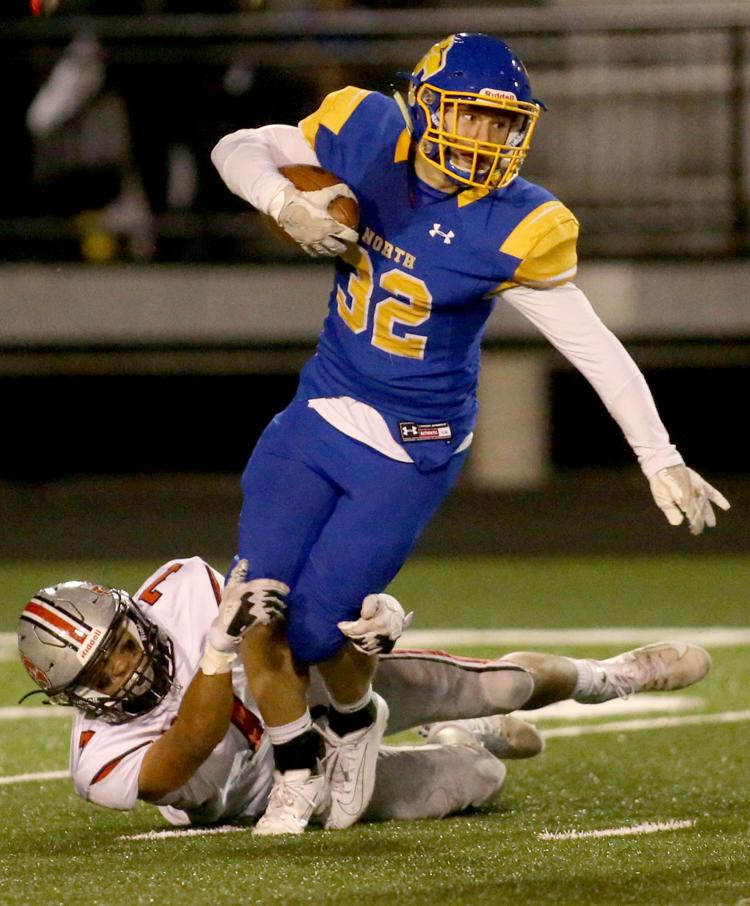 100319-qct-spt-north-cityhigh-fb-008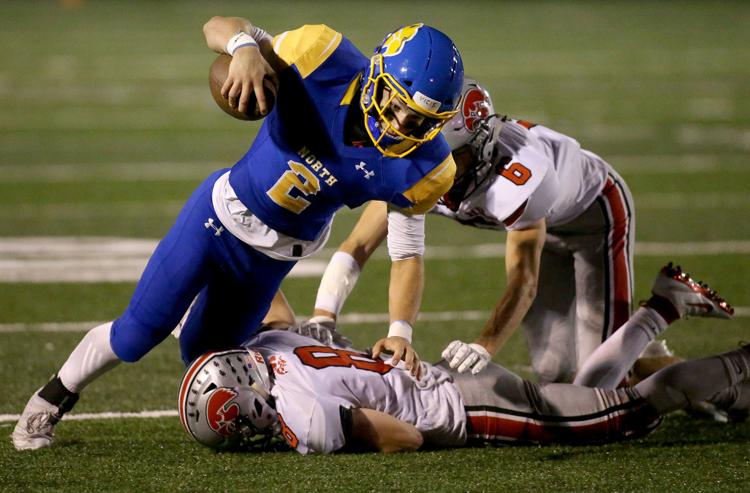 100319-qct-spt-north-cityhigh-fb-009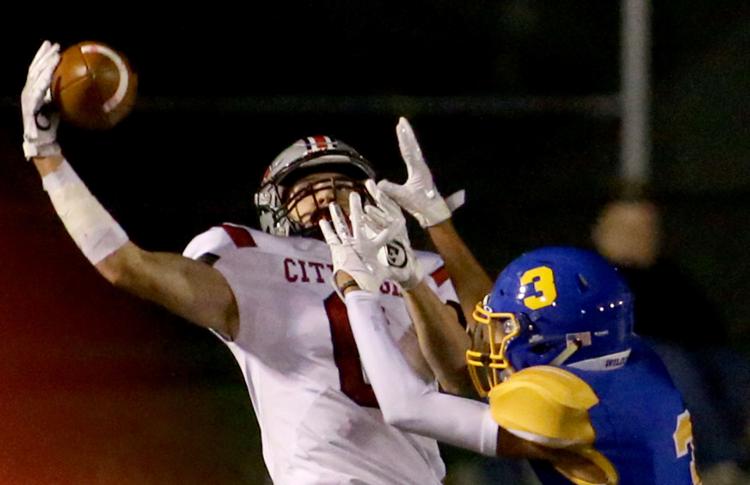 100319-qct-spt-north-cityhigh-fb-010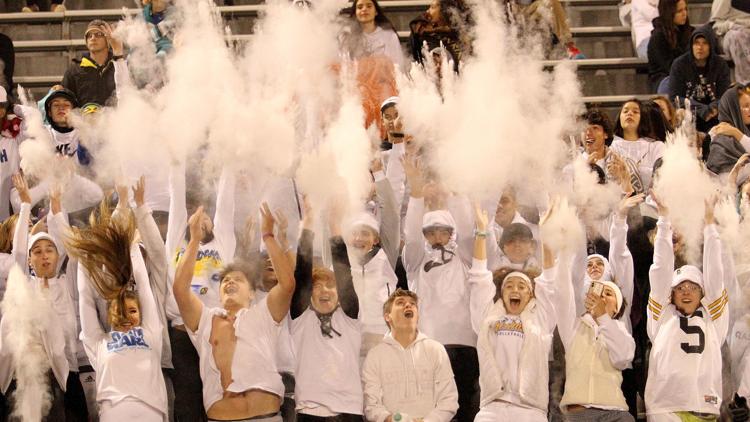 100319-qct-spt-north-cityhigh-fb-011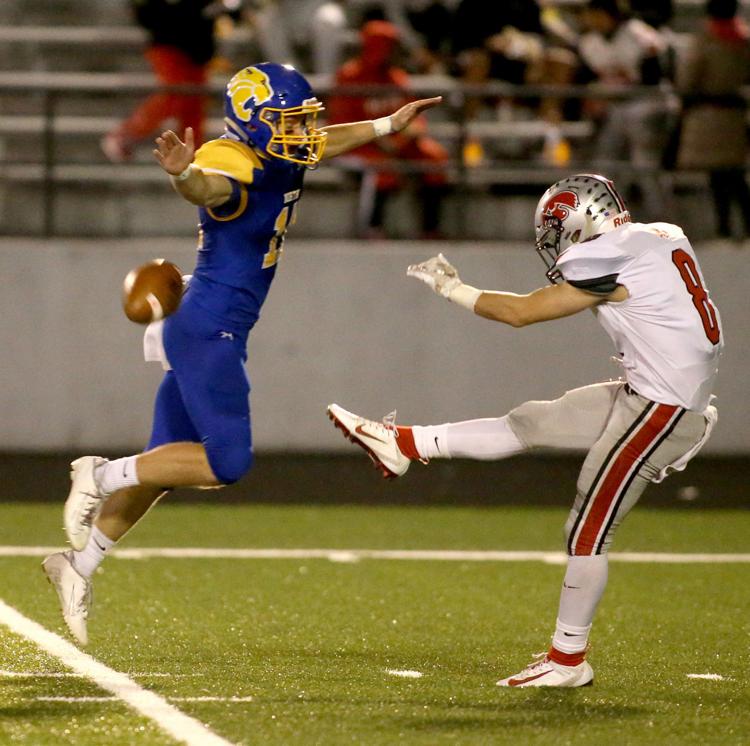 100319-qct-spt-north-cityhigh-fb-012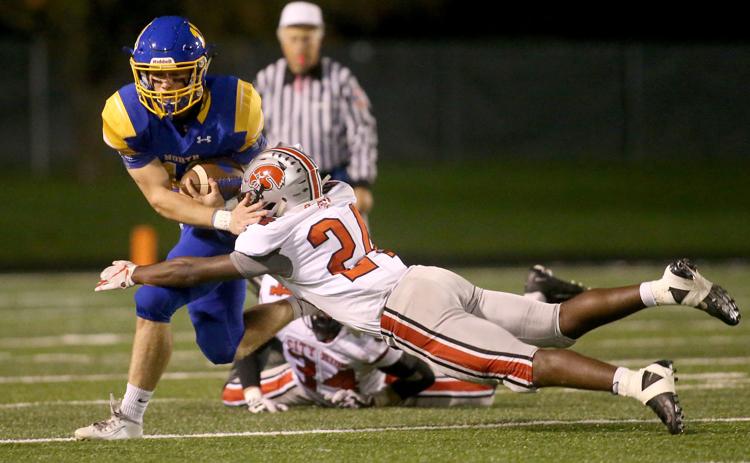 100319-qct-spt-north-cityhigh-fb-013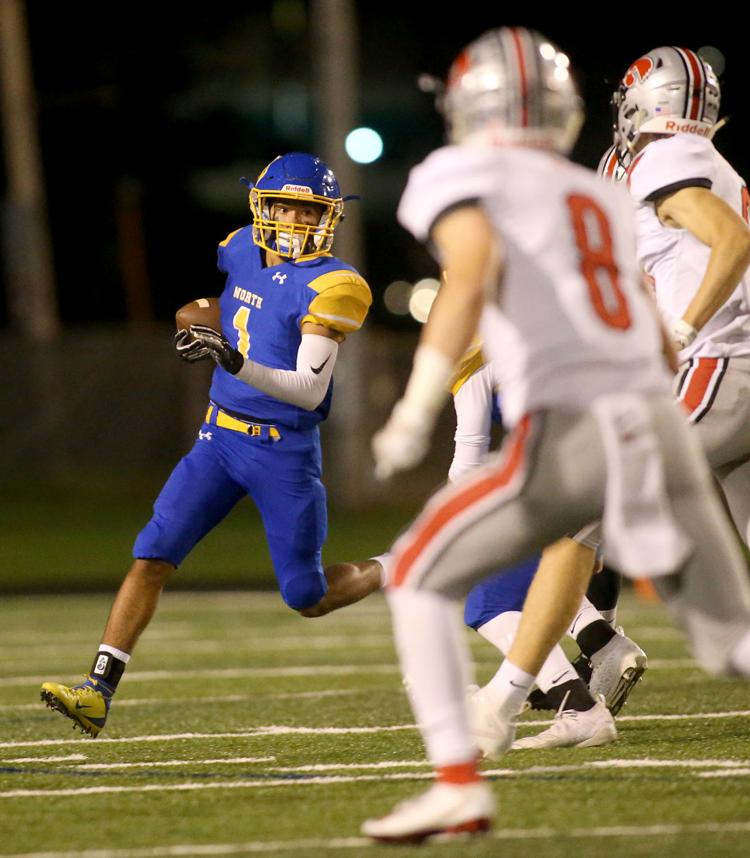 100319-qct-spt-north-cityhigh-fb-014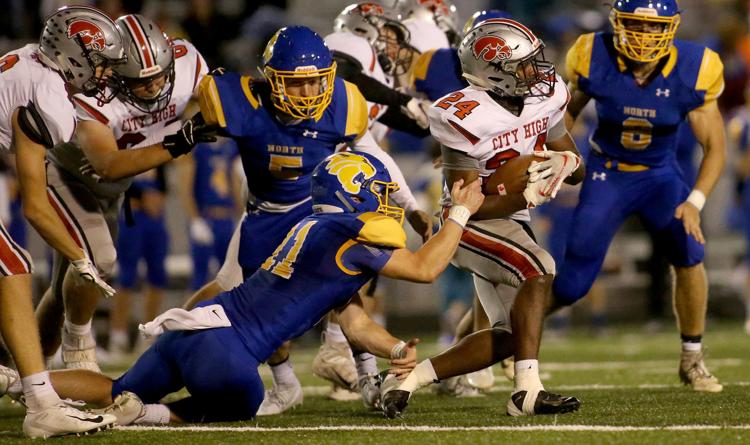 100319-qct-spt-north-cityhigh-fb-015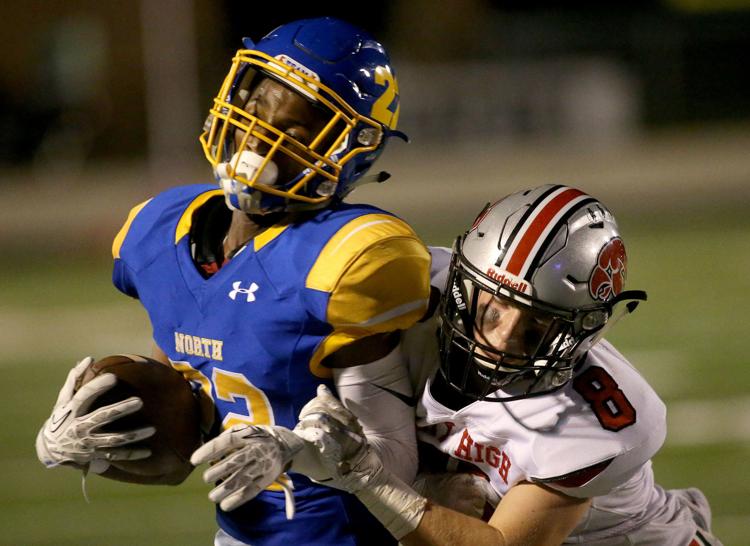 100319-qct-spt-north-cityhigh-fb-016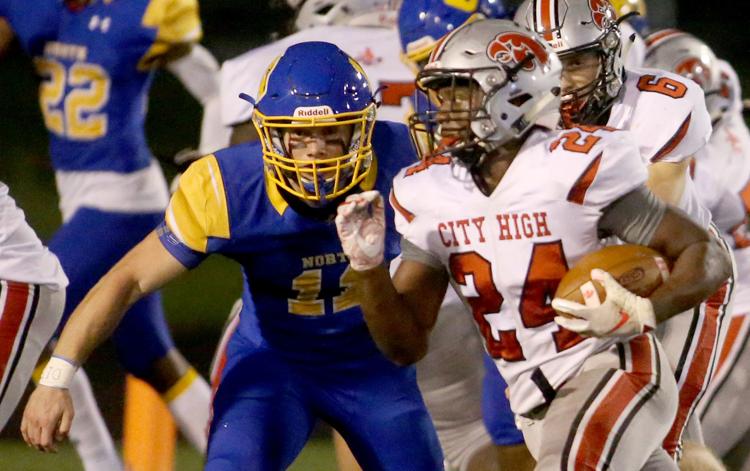 100319-qct-spt-north-cityhigh-fb-017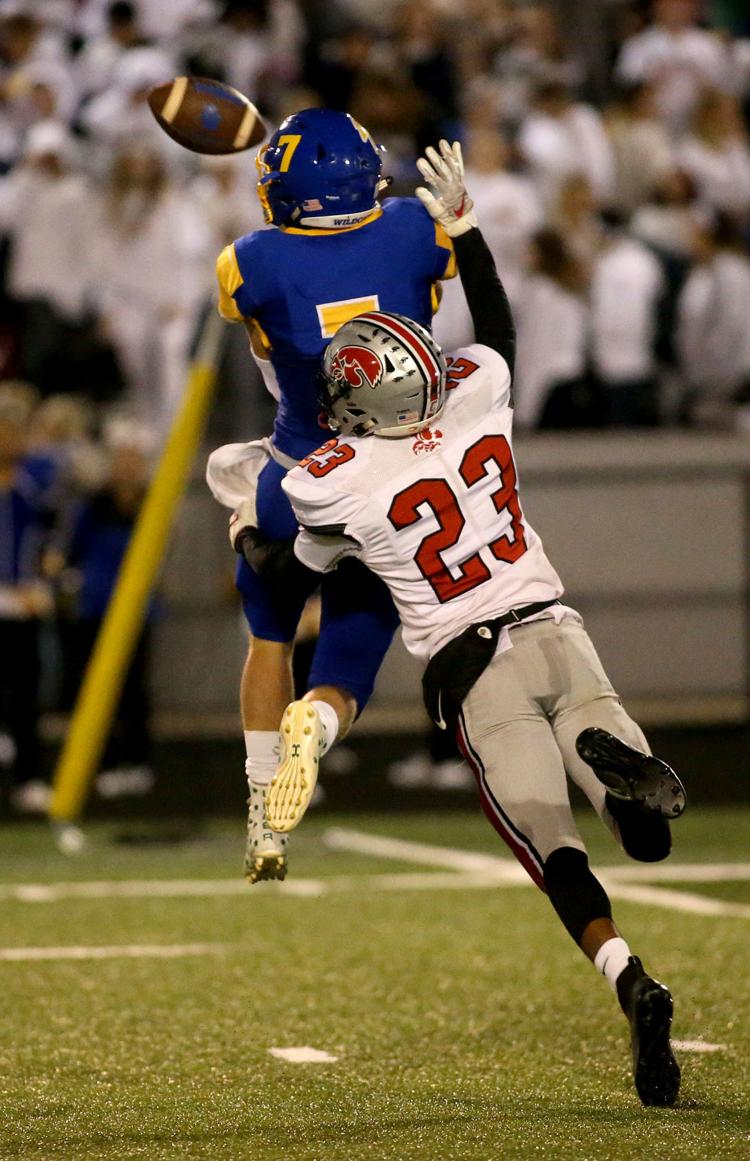 100319-qct-spt-north-cityhigh-fb-018