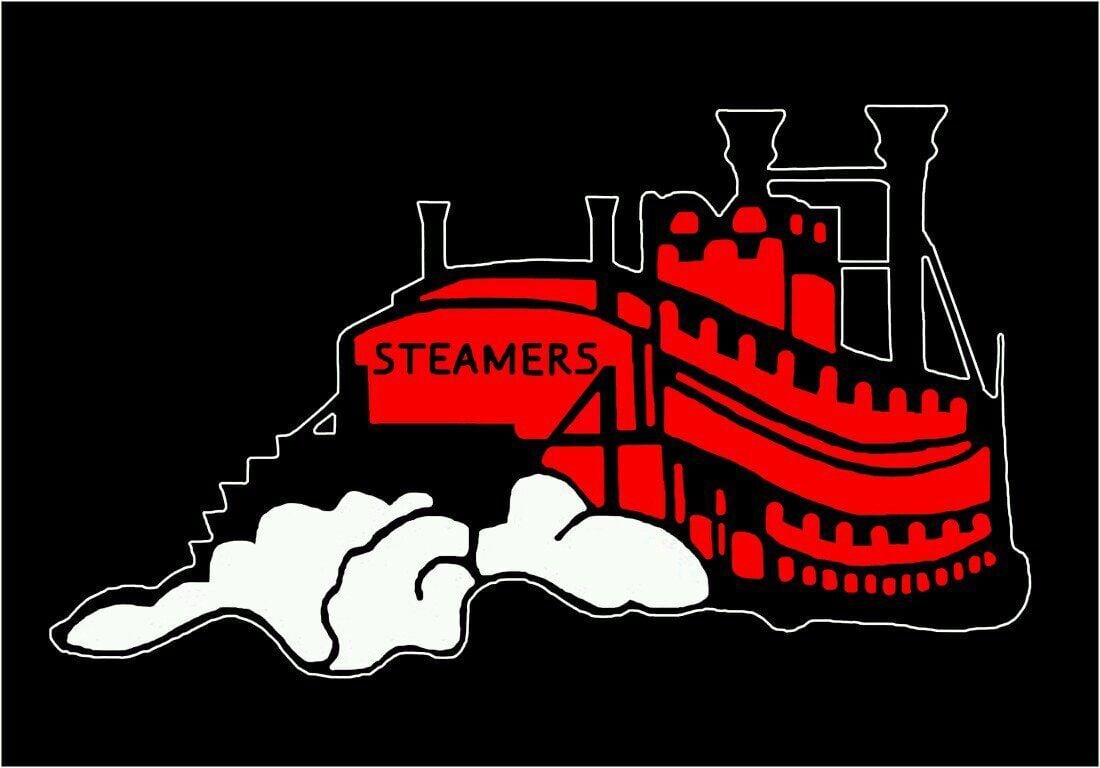 OTTAWA — It was an emotional day for Fulton senior running back Jacob Jones, and his performance made it one that he will never forget.
Playing just two days after his father, Larry, died at age 51, Jones accounted for 105 total yards and three touchdowns in Fulton's 55-14 dominating win over Ottawa Marquette on the road.
He also had an interception and a forced fumble. Whether he was on offense or defense, Jones impacted the game.
"It was a very emotional last three days," Fulton coach Patrick Lower said. Everybody here, the fans, the cheerleaders, whomever, knew Larry. Larry was a social butterfly and was very involved in so many different things. Even though he wasn't here physically, he is here within us spiritually.
"Our kids played with great inspiration. I told them afterward that I was more impressed with how they handled their off-the-field business from Thursday on. They handled real-life adversity. Yeah, they face some adversity when they fumble a ball or have a bad play, but real-life adversity is what we had Thursday in the Fulton community. And they handled it like pros."
After the game, Lower and Jones embraced for a lengthy hug.
Lower addressed his team and told them how proud he was. The team was excited, but everyone knew the circumstances. As a gesture to Jones' family, every Fulton player wore a decal on their helmets with the initials "LJ."
Despite everything Jones was going through, Lower wasn't surprised by Jones' game-changing performance. He knew he was ready for it.
"(Jones) is just an outstanding athlete," said Lower, whose teams advances to the Class 1A state quarterfinals against Forreston or Lena-Winslow next weekend. "He's such a big part of our game plan. We knew he was going to produce really well today and he did. He has his whole career so why would this be any different. I know with the circumstances, but he has the energy and he is a very mature young man. I'm just so proud to be his coach."
And Jones made his presence felt early.
Fulton succeeded on a fake punt on its first drive when Jones took a direct snap for 10 yards on fourth-and-6. The Steamers took advantage of their trickery when senior running back Keegan VanKampen showed off his speed down the left sideline and into the end zone from 28 yards out. That put Fulton ahead 6-0 with 8:13 left in the first, and it would never relinquish the lead.
The Fulton defense pressured Ottawa Marquette quarterback Alex Graham on the next drive and forced an inaccurate pass that resulted in an interception. Jones made Ottawa pay when he broke four tackles on the right sideline after catching a pass from quarterback Patrick Lower. He stayed on his feet and found the end zone from 18 yards out to put the Steamers ahead two scores.
Jones then responded on the defensive side of the ball, intercepting Graham on a deep ball in the middle of the field. This time it was Brock Mason with the impressive catch and run, who tip-toed his way down the sideline for the 25-yard score to make it 20-0 at the end of the first quarter. Mason scored again just four minutes later on a 27-yard pass from Lower.
The Steamer defense had a relentless first half. The Crusaders had zero yards after their first three drives and had three negative plays and two turnovers. Things only turned around for Ottawa in the final minutes of the half. On a fourth-and-5, Graham found junior running back Jurnee Reed on a crossing route for a 43-yard score. That made it 27-7 with 1:47 before half. It was the first play over five yards and the Crusaders' first time advancing past the first-down marker.
Fulton took a 20-point lead into half.
Jones had over 50 total yards on the Steamers' first drive in the third quarter and capped it off with a two-yard touchdown run. Jones followed that up with a forced fumble on a Crusader run play that went backwards seven yards. He then scored from 12 yards out, and juked out a defender in the process.
Ottawa was held scoreless in the second half and did not cross midfield. The game went to a running clock before the end of the third quarter when VanKampen scored his second touchdown of the game on a 5-yard run to make it 48-7 with 4:40 left in the third.
Junior defensive end Robert Sheckler had a memorable game as well. Sheckler picked off an errant Graham pass attempt and returned it to the end zone. His teammates swarmed him and he was met with a standing ovation on his run back to the sidelines before the extra point attempt.
VanKampen finished the game with 108 rushing yards and two touchdowns. 
Ottawa Marquette finished the game with six turnovers and 12 negative plays.
"Our kids just understood the game plan and executed," Lower said. "As coaches, we can only do so much. They have to go out there and execute it and they did. They made plays. They deserve all the credit. They handled themselves tremendously over these six games that we have won in a row. The best part is that we get to do this next week."