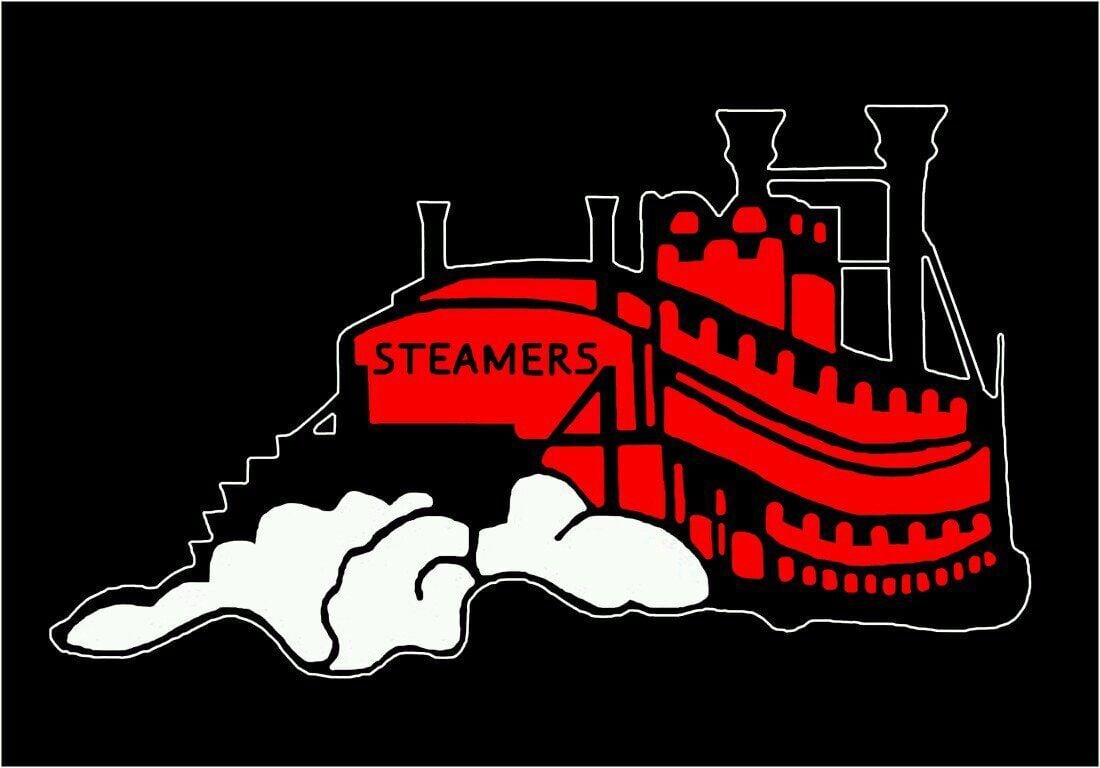 This weekend's area prep football slate saw the end of an era in Whiteside County.
With Fulton High School set to leave the Three Rivers Conference for the Northwest Upstate Illini starting with the 2021-22 school year, Friday night marked the final Wooden Shoe Bowl rivalry game with Morrison — at least for the foreseeable future.
Named for the traveling trophy that became a staple of the teams' matchups starting in the fall of 1977, the Steamers made sure the Wooden Shoe would rest in their trophy case as they rolled to a decisive 56-0 victory at Morrison's Bud Cole Field.
"It was a little sad," said Fulton coach Patrick Lower. "To be honest with you, as much as coaches like to say that it's just another football game, there's a different sort of feel to a game like this. Both communities know each other well; it's a special game."
The Steamers set the tone literally on the opening kickoff, when senior Kyler Pessman ripped off an 87-yard return to put his club on the board. A fumble by the Mustangs (1-3, 1-3 Three Rivers Rock Division) led to Ethan Rash's touchdown and a 14-0 Fulton lead just 28 seconds in.
"More than anything, we talked about getting off to a good start. In 2019, we were down 16-0 just four minutes in," said Lower, whose club fell to Morrison 24-0 in the previous Wooden Shoe Bowl.
"We wanted to be the ones to get off to a good start, and we did that. Once we get our momentum going, we can be tough to stop. It was one of those nights."
By the end of the first quarter, Fulton had a 28-0 lead. Three more touchdowns in the second period had the Steamers in command with a 49-0 halftime advantage as they remained perfect at 3-0.
Led by Rash's 128 yards and three TDs (two rushing) on 11 carries and senior quarterback Connor Barnett's 8-of-9, 119-yard, three-touchdown passing performance in just one half of action, Fulton has outscored its opposition 150-20 in a trio of Three Rivers Rock victories.
After Friday's win, Morrison still leads 28-16 in the Wooden Shoe rivalry. But with its first win over the Mustangs since a 14-12 decision in 2018, Fulton will be in possession of the Shoe for the time being.
"It's sad that there's no playoffs, but we've moved on from that," Lower stated. "Now, we're having fun coaching these kids, and they're having fun playing. These kids enjoy being a part of this. The best part is we still have two more weeks with them."
Riverdale at Rockridge postponed: Saturday's scheduled TRAC Rock matchup at Edgington between Riverdale (0-3, 0-2) and Rockridge (3-0, 2-0) was postponed due to the weather. The teams will make the game up Monday at 5:30 p.m.
Around the TRAC: In the Three Rivers Conference's Mississippi Division, the Sherrard Tigers doubled their 2019 win total, moving to 2-1 with a 34-28 road win over Monmouth-Roseville (0-3, 0-2) in their conference opener.
Kewanee dominated Spring Valley Hall 42-14 at KHS Stadium to move to 2-1, all wins coming in TRAC Mississippi play. In a Friday crossover, Princeton moved to 4-0 by dominating Orion 48-7 at Charger Field.
A Saturday conference crossover saw Erie-Prophetstown get in the win column after two opening losses, rolling to a 44-0 win at Bureau Valley (0-3). A pair of TD passes and a touchdown run by junior quarterback Kolby Franks had the Panthers in control, taking a 30-point lead into the fourth period.
LTC roundup: In this weekend's Lincoln Trail Conference action, the Mercer County Golden Eagles continued to keep pace with Princeville, the team that edged MerCo 12-8 in both clubs' season opener on March 19.
While the Princes remained perfect, moving to 4-0 with a decisive 41-8 win over United, the Golden Eagles (3-1) scored their third straight win by topping Mid-County 28-8 at Bill Adams Field in Oneida. A pair of first-quarter touchdowns helped Mercer County work its way to a 20-0 halftime lead.
Also moving to 3-1 was Annawan-Wethersfield. Bouncing back from their road loss to Ridgewood the week before, the Titans rolled past Stark County 52-6 as senior quarterback Coltin Quagliano completed 14 of 19 passes for 259 yards and five TDs; he also rushed for 53 yards and a score.