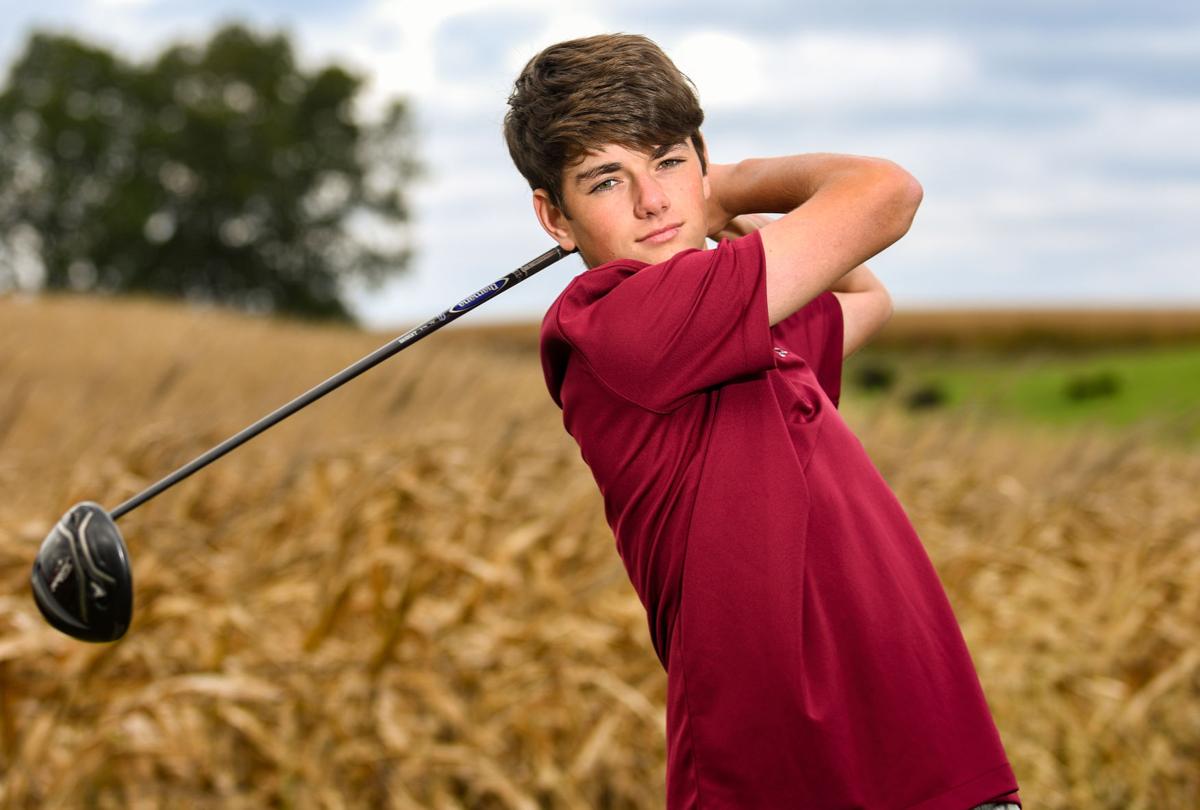 Only a mere handful of strokes prevented both the Rockridge and Sherrard boys golf teams from potentially lengthy postseason runs in 2019.
At last year's Class 1A regional meet at Kewanee Dunes, the Rockets crowned an individual champion in then-sophomore Drew Hall, but while Hall and classmate Dan O'Neill advanced to sectionals and ultimately to the state meet in Bloomington, their team fell just three strokes shy of a sectional berth.
At the same meet, Three Rivers Conference rival Sherrard advanced almost a full team's worth of individuals to the sectional round with five players moving on, but the Tigers were unable to advance as a full squad, missing by six strokes.
Both teams came into this fall with their lineups largely intact and eyeing trips to state, but with the fall season being restructured due to the COVID-19 pandemic, that goal will have to be put off for a year. The postseason will be limited to regional meets on Oct. 6.
"We were really hoping to get to play at state; that's usually the main goal, but it doesn't look like it's going to happen this year," said Hall, who lost a sectional title playoff with eventual state champion Weston Walker of Peoria Christian before going on to take third at state.
"But, at least there's a season; that's definitely better than nothing. There's still next year. Now, we're setting our sights on winning regionals."
Led by Hall and O'Neill, who tied for 32nd at state, the Rockets had five of their top six players returning and had ample reason to aim high after last fall's near-miss. With five juniors on this year's roster, expectations should stay the same for the 2021 season.
"In the grand scheme of things, this isn't easy, but understandable under the circumstances," said Rockridge coach Andy Saey, whose squad has a 5-2 dual-meet record, with its losses coming to Sherrard and Lincoln Trail Conference power Ridgewood.
"I think they're looking at this season as about being able to play, and having the ability to compete and practice for their ultimate goal next year."
Sherrard (9-2 in dual meets) also looks to be built for the long haul as three of its five sectional qualifiers are juniors and will be back next fall. That trio is led by Brennan Welch, who along with current senior Evan Earl qualified for state last fall and went on to tie for 40th.
Austin Fratzke and Blake Wynn also got a taste of sectional competition last season and will form the foundation of next year's Tiger squad.
"We're just glad to have a season," said Sherrard coach Brett Williams, "but I feel like ability-wise, this is the best team I've had here. Last year, we had five guys out of six qualify for sectionals. We've got a couple of seniors (Earl and Landen Ernat) who have worked hard and have been very successful."
Right now, the Tiger golfers are focused squarely on their remaining TRAC matches and the Oct. 6 regional. Williams said the lack of a sectional or state meet next month seems not to have hit his team just yet.
"We don't talk much about not having sectionals or state,'' he said. "We're concentrating on the (conference) meets and excited for regionals. They know a regional title is an attainable goal."
Get in the game with our Prep Sports Newsletter
Sent weekly directly to your inbox!