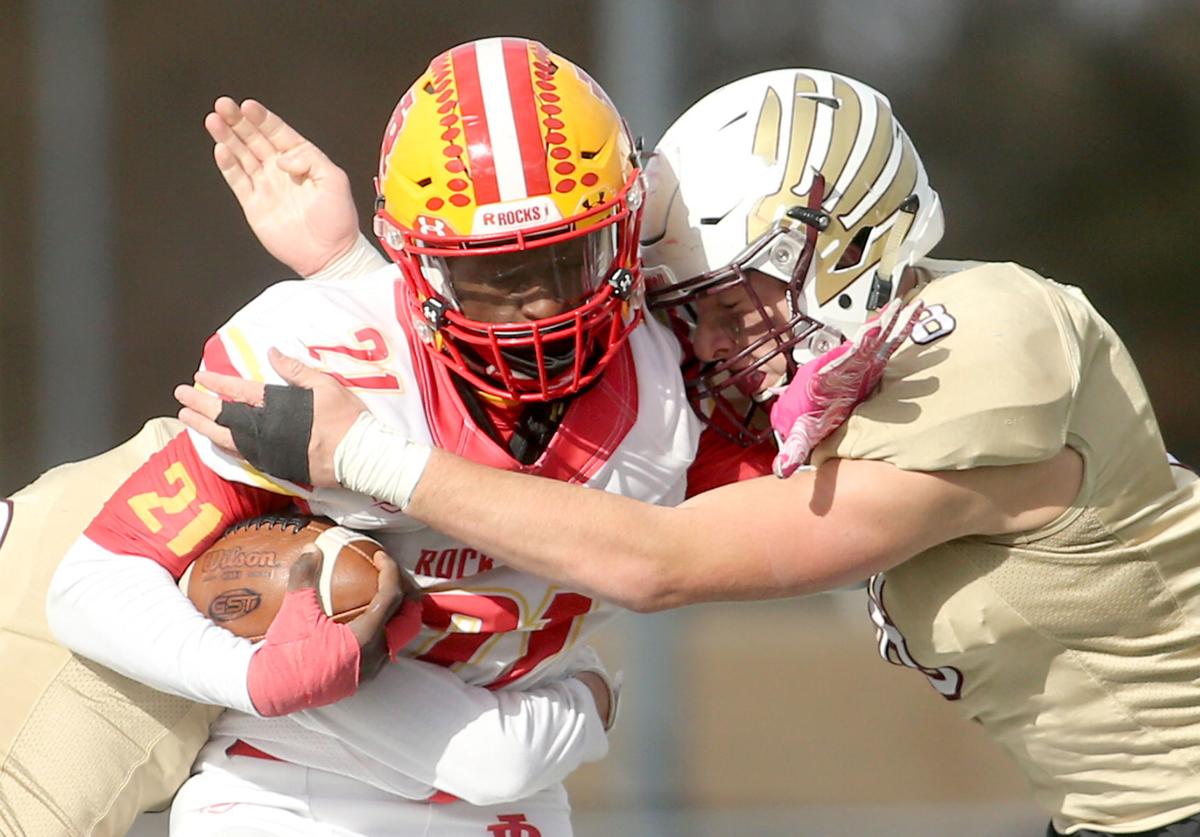 Athletes of the week
Dylan Darsidan
Camanche never had a state cross country champion until Saturday. Darsidan finished the 5,000-meter race at Lakeside Golf Course in 16 minutes, 2 seconds -- less than a second ahead of Bellevue's Brady Griebel. Runner-up at the conference meet and third at districts, Darsidan compiled more than a half-dozen victories this season. It was his second all-state finish in Class 2A.
Sophie Greko
Greko had four wins at the Western Big Six meet last Saturday to help the Maroons repeat as league champions for the first time since 1987-88. She won the 100 freestyle (55.13) and 200 free (1:59.27) along with swimming the lead leg on the winning 200 free relay and anchoring the victorious 400 free relay. Has fastest time in Big Six this year in 50, 100 and 200 freestyles. 
Max Murphy
Murphy became just the school's second 5,000-meter state champion, joining Devin Allbaugh in 2007. The Iowa recruit completed the race in 15 minutes, 29 seconds -- just three seconds off his personal best. He used a strong kick in the final 300 meters to beat Dowling Catholic's Sam Hall and Cedar Rapids Kennedy's Jacob Green. His winning margin was two-tenths of a second.
Teams of the week
North Scott volleyball
Last week: In her first season as head coach, Taryn VanEarwage has the Lancers in the state tournament for the first time in seven years. North Scott recorded straight-set regional wins over Fairfield and Burlington to make the eight-team Class 4A field next week in Cedar Rapids. Emma Powell had 26 kills and 22 digs in the two matches. North Scott (28-5) has won 10 of its last 11 matches, including seven sweeps since Oct. 1. 
Rock Island football
Last week: The Rocks collected their first playoff win under coach Ben Hammer with a 28-18 victory at Dunlap on Saturday. Davion Wilson rushed for 143 yards on 23 carries as the Rocks built a 13-0 halftime lead and then used a 15-point fourth quarter to finish it off. Donovan Rogers had a 36-yard blocked punt return for a score and Perry Slater had a 62-yard TD reception. The Rocks (8-2) host top-seeded East St. Louis in the second round Saturday.
Tipton boys cross country
Last week: The Tigers went wire-to-wire as No. 1 in Class 2A with their second straight state championship. Tipton staved off Des Moines Christian, 78-82, for the team title despite senior Trent Pelzer battling a stress fracture. Caleb Shumaker and Jackson Edens earned top-15 finishes and senior Andrew Olseen passed two Des Moines Christian runners late to secure the title. It marks the first time Tipton has won back-to-back cross country titles.