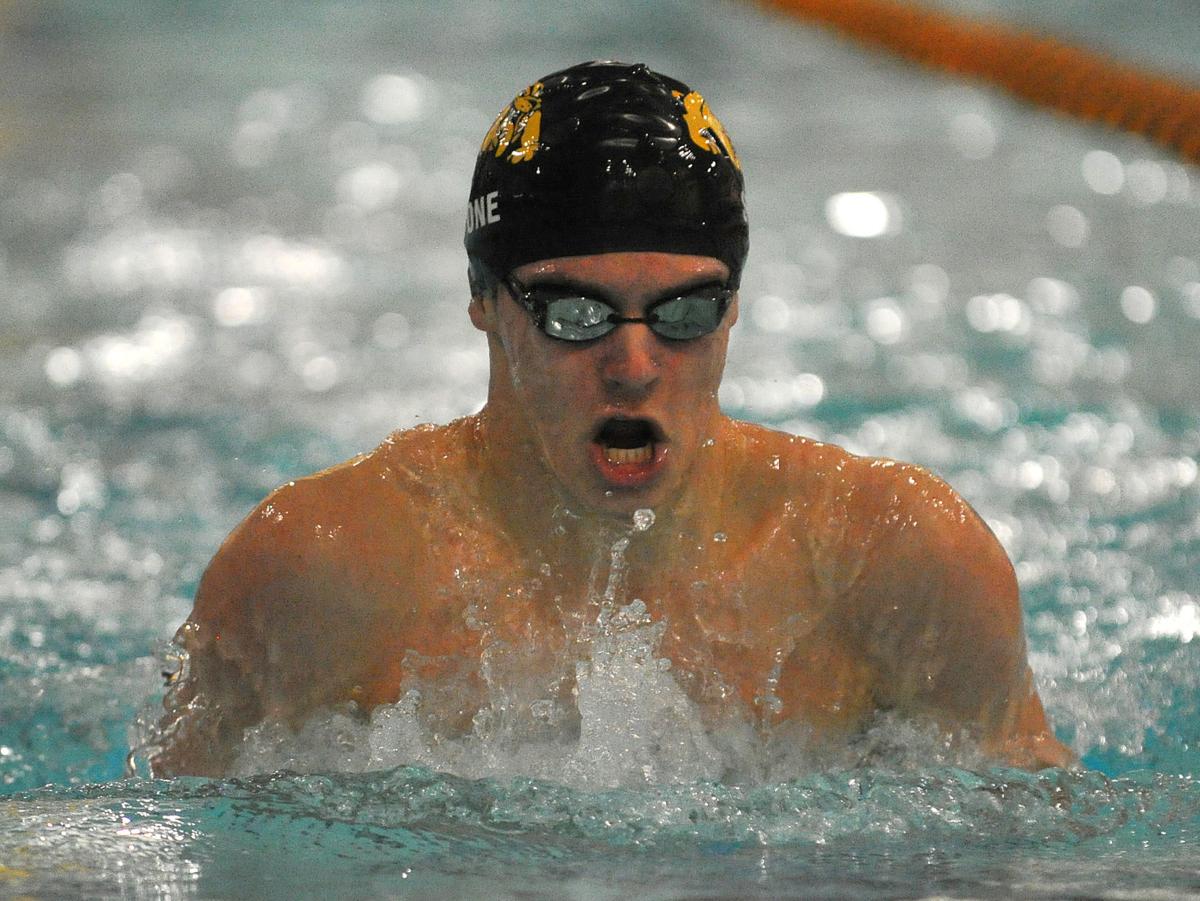 Athletes of the week
Ty Anderson
The Northern Iowa signee averaged 25.5 points, 7.5 rebounds and made 19 of 26 field goals for the Lancers in wins over Davenport Assumption (48-30) and Medford, Wis. (63-36). Anderson matched his career high with 26 points in the win over the Knights. The 6-foot-6 southpaw is averaging 20.2 points and 9.5 boards for the Lancers, who have won eight straight.
Jasmine Bell
After scoring 23 points and grabbing nine rebounds against Rock Island, Bell erupted for a season-high 29 points, 12 boards and four steals in Saturday's 63-51 loss to Pleasant Valley at the IHMVCU Shootout. Bell, who is averaging more than 17 points a game, played all 32 minutes against PV. She made 11 of 21 field goals, including both of UT's 3-pointers.
Cade Hornback
Hornback was 4-0 with three pins for the Class 2A seventh-ranked Maple Leafs on Saturday at the Springfield Quadrangular. The 120-pounder had pins in 29 seconds, 1:36 and 4:51 along with a forfeit win as Geneseo swept all four duals to improve to 17-1 on the season. This came on the heels of Hornback going 5-0 at the Muddy Water Duals on Jan. 4.
Teams of the week
Bettendorf boys swimming
Last week: The Bulldogs prevailed in nine of 10 events to defeat rival Pleasant Valley 100-70 in a conference dual last Thursday at Bettendorf. Charlie Bunn broke his own pool record in the 50 freestyle (21.05 seconds) while Sam Mitvalsky and Alex Stone each won two individual events. The Bulldogs took all three relays by at least 2 1/2 seconds. Coach Mike Ahrens' team is ranked third in the latest Iowa state power rankings.
Davenport North boys basketball
Last week: Winner of five straight, North opened the post-holiday schedule with home victories over Clinton (70-33) and then Class 3A top-ranked Davenport Assumption (67-50). Jayden Houston averaged 23.5 points and 5.5 rebounds a game while Quincy Wiseman contributed 16 points and 4.5 boards in those outings. Coach Marc Polite's team entered the week tied for second place in the loss column in the MAC standings.
Mercer County girls basketball
Last week: The Golden Eagles, seeded second for the Lincoln Trail Conference tournament, have won nine of their last 10 games and entered the week 14-5. Mercer County beat Alleman (28-18) and Monmouth United (43-25) on back-to-back nights last week. Karli Stineman became the third player in program history to eclipse 1,000 career points. Mercer County has limited nine teams to fewer than 40 points, including the last five foes.