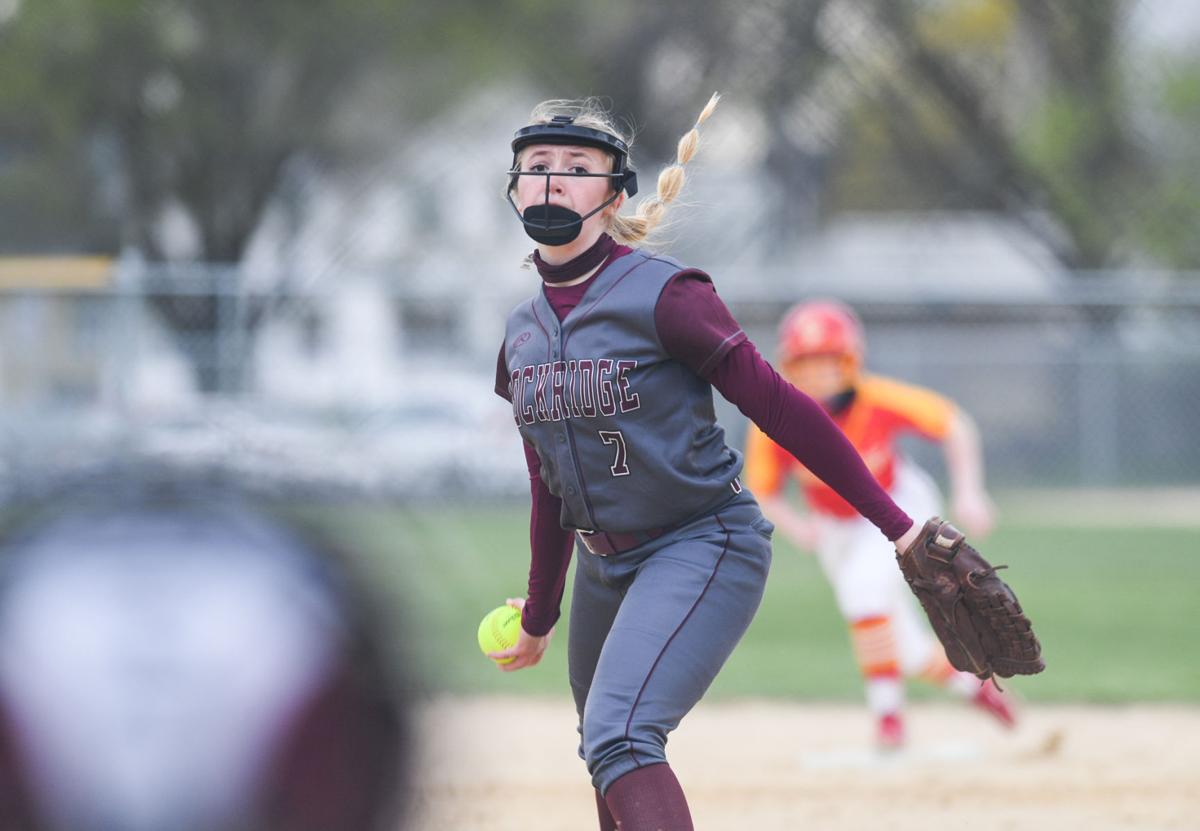 Athletes of the week
Logan Brown
Brown scored four goals and had an assist in North's 8-0 rout of Cedar Rapids Jefferson last Friday. She found the back of the net twice in each half, marking the most goals scored in a game by a North player in at least 10 years. Brown also had a goal in the Wildcats' 2-0 triumph over Iowa City Regina last week. She has a team-best seven goals for North, which entered the week 5-2.
Luke Goble
Goble won the No. 1 singles flight at the Camanche Invitational last Saturday and then teamed with Zach Schutte for the championship at the No. 2 doubles flight. Goble beat Alleman's Lincoln Dorsey in the semifinals and Clinton's Brody Manemann in the final by 8-4 margins. He and Schutte won their two doubles matches 8-3. Goble is 7-1 in singles matches this season for the Indians.
Kendra Lewis
In her first week of high school softball, Lewis pretty much did it all for the Rockets in victories over Sherrard, Rock Island and Kewanee. She was 12-for-13 (.923) at the plate with two doubles, two home runs and nine RBIs. In the circle, she recorded a pair of wins and struck out 19 hitters in 12 innings. Lewis fanned nine and threw a one-hit shutout against Rock Island last Friday.
Teams of the week
Tipton boys track & field
Last week: Tipton prevailed at the seven-team Ron Maxson Relays in West Liberty last Thursday with 169 points. Ty Nichols (800 and 1600) and Cody Koch (discus and shot put) won two individual events while Troy Butler secured the 3200 and Griffin Nademan won the 400 hurdles. The Tigers also won three relays — shuttle hurdle, distance medley and 3200. Ranked 11th in Iowa Class 2A by Varsity Bound, it was Tipton's second meet title of the season.
Pleasant Valley girls golf
Last week: The Spartans won the 10-team Davenport West Invitational at Emeis last Wednesday and the 12-team North Scott Lancer Invitational last Thursday at Glynns Creek Golf Course. PV finished with a 347 total at Emeis, led by Erika Holmberg's 81. The Spartans recorded a 341 at Glynns Creek, 24 strokes clear of runner-up Johnston. Holmberg was runner-up medalist with a 79 and Maura Peters was third with an 80. PV is undefeated on the spring.
United Township football
Last week: The Panthers finished off the program's best season in 20 years with a 47-44 win over Western Big 6 Conference champion Sterling last Friday at Roscoe Eades Stadium in Sterling. Coach Nick Welch's team overcame a 10-point deficit midway through the fourth quarter to wrap up the year at 4-2. Tailback Cayne Smith rushed for a career-high 347 yards and four touchdowns, and quarterback Daslah Geadeyan accounted for 181 total yards and three scores.