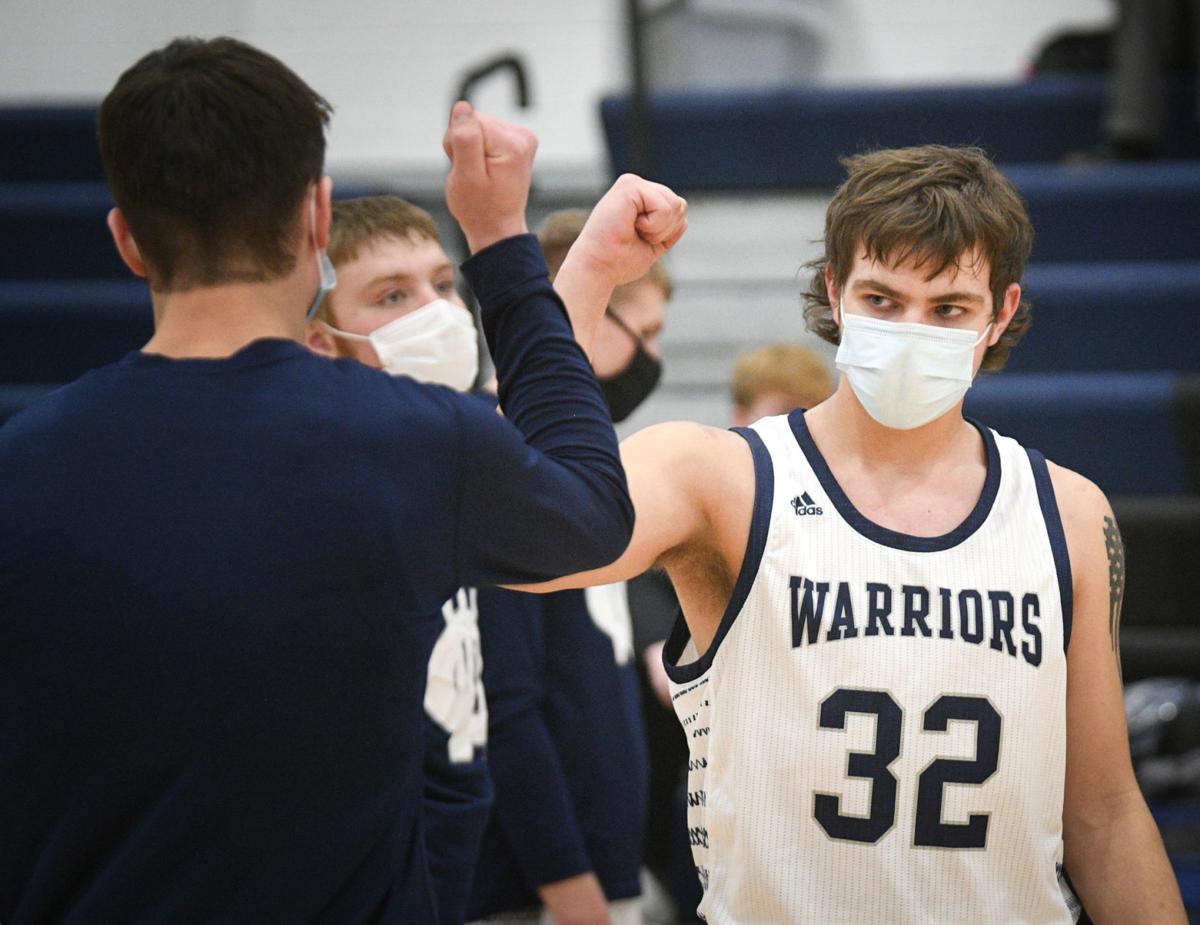 Athletes of the week
Jaxon Bussa
Bussa claimed a championship at the Farr Jebbens Invitational hosted by Maquoketa Valley on Saturday, his fourth tournament title of the season. The 106-pounder pinned Central DeWitt's Keaton Kruse in 1 minute, 41 seconds in the semifinals and followed with a pin in 3:56 over West Burlington Notre Dame's Carter West in the final. Bussa (23-1) has 11 pins and five technical falls this season.
Noah Miller
Miller rolled a 300 game last Tuesday in Muscatine's dual win over Davenport Central at the Rose Bowl in Muscatine. Miller had games of 205 and 300 for a 505 series, the best in the dual between the teams. Miller, fourth at the Class 3A state bowling tournament two seasons ago, helped the Muskies bowl games of 210 and 224 in the Baker portion of the dual. He averages 208.4 per game.
Kaden Schnede
School: Calamus-Wheatland
Schnede averaged 28.3 points and 12 rebounds per game while shooting nearly 60% from the field in the Warriors' wins over Central City, Bellevue Marquette and Alburnett. Schnede had a season-high 34 points and 12 boards against Marquette on Tuesday and followed with 30 points and 16 boards versus Alburnett on Thursday. He is averaging 18.4 points per game for the year.
Teams of the week
Central DeWitt girls basketball
Last week: Ranked fourth in Iowa Class 4A, Central DeWitt snapped North Scott's 39-game win streak last Tuesday with a 51-36 Mississippi Athletic Conference triumph in DeWitt. Grace Pierce made five 3-pointers and had 15 points to spur the Sabers, who followed it with a 55-28 rout over Clinton on Friday. Allison Meadows led Central DeWitt with 16 points in that contest. Coach Chad Specht's team is 8-0, one of just three unbeaten teams left in 4A.
North Scott wrestling
Last week: The Lancers beat Bettendorf in a dual last Thursday and followed with three lopsided wins at the Linn-Mar Duals on Saturday. Coach Drew Kelly's team, 11-2 in dual competition, recorded 27 pins and five technical falls in the victories over Bettendorf, Linn-Mar, Mount Vernon and Marion. Trace Gephart (113 pounds), Josh Connor (138), Peyton Westlin (145), Deven Strief (160), AJ Petersen (182) and Joey Petersen (195) were 4-0 for the week.
Wilton girls basketball
Last week: The Beavers went into Tuesday night's game against West Liberty riding a five-game win streak following a 3-3 start to the season. Wilton edged Mid-Prairie (47-45) and downed Tipton (37-26) last week. Junior Kelsey Drake is among the top scorers in the state at 23.8 points per game, and junior Ella Caffery is collecting nine rebounds per contest. Coach Jake Souhrada's squad already has eclipsed last year's win total of seven.