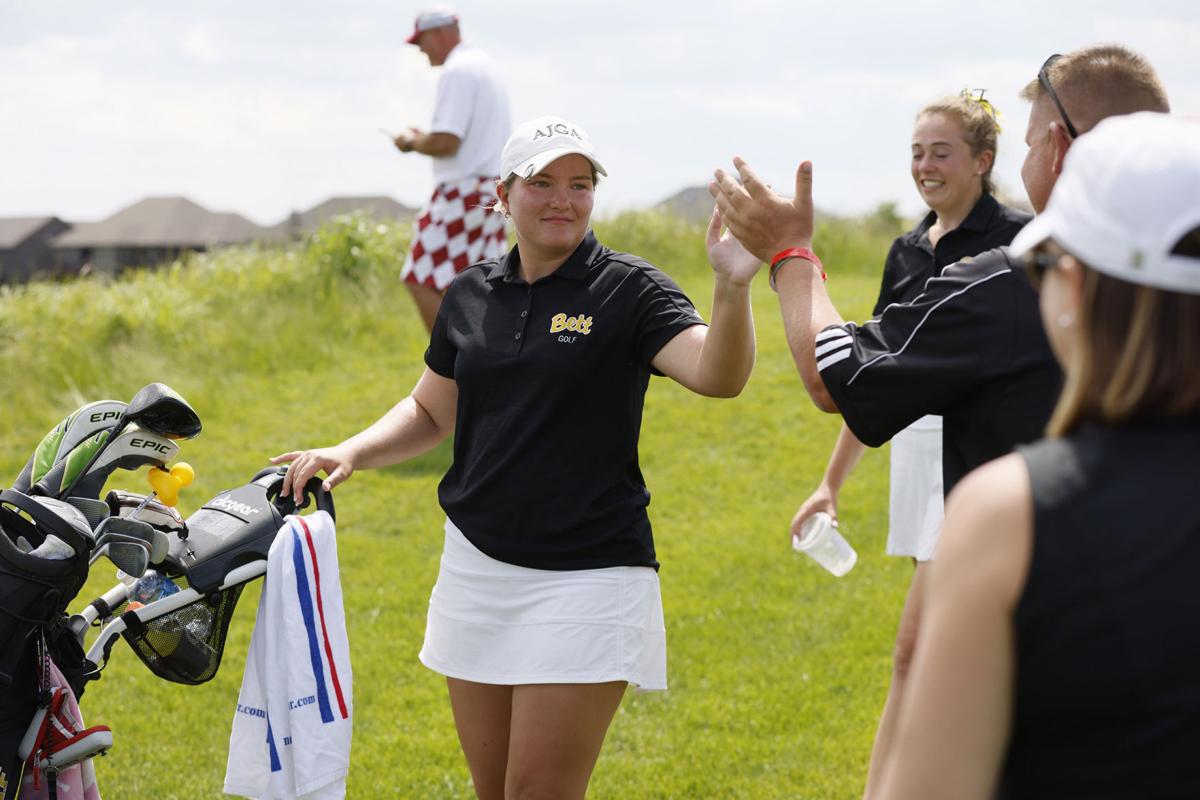 Athletes of the week
Avarie Eagle
Eagle has made quite a splash so far after playing travel ball the past several summers. The first baseman has recorded 20 hits in 33 at-bats (.606 average) with 4 homers and a MAC-best 26 RBIs. In three games last weekend at the Iowa City West Invitational, Eagle was 8-for-10 with two home runs and nine RBIs. She has hit safely in the first nine games of the season for Muscatine.
Rob Pulliam
Pulliam, in his first season of being out for the sport, propelled Moline to its second consecutive Western Big 6 Conference championship last week at Rock Island. He claimed the high jump with a leap of 6 feet, 6 inches, took second in the triple jump (nearly 40 1/2 feet) and ran on the victorious 400 and 800 relay teams. With an injury to teammate Boukary Mbengue, Pulliam filled in and anchored the 800 relay.
Shannyn Vogler
Vogler made six birdies and fired a 3-under 68 in the final round of the Class 4A girls' state golf tournament last Wednesday to capture medalist honors by four strokes at Otter Creek Golf Course in Ankeny. State runner-up as a freshman, Vogler shot 5-under par for the 36-hole tournament. She became Bettendorf's first state medalist since Amanda Mapley in 1998 and fourth overall.
Teams of the week
Geneseo boys tennis
Last week: After finishing second to Quincy at the Western Big 6 Conference Meet, Geneseo won the Class 1A sectional championship on its home court this past weekend. Mason Miller and Thomas Robinson beat teammates Alex Slaymaker and Mason Smith in the doubles final, 6-3, 6-2. Both doubles teams advance to this weekend's state meet. Samuel Robinson posted a pair of straight set wins Friday and placed third in the singles draw to advance to state.
Pleasant Valley boys soccer
Last week: The Spartans won their first state championship in program history with a 1-0 win over top-seeded Iowa City West last Saturday. PV beat the top three seeds en route to the Class 3A championship, all by 1-0 margins. Rhys Ward had the game-winning goal in the title game, launching a shot from about 35 yards out. Senior center back Jack Roemer was named captain of the all-tournament team. Bryce Rubel, Ward and Gabe Johnson also were selected.
Riverdale softball
Last week: The Rams claimed their first regional title in 10 years with an 8-0 win over top-seeded Stillman Valley. It came on the heels of a 6-1 victory over Princeton in the Class 2A regional semifinal. Senior ace Ashlyn Hemm tossed a no-hitter and struck out 19 versus Stillman Valley. She went into Tuesday's sectional game with a 0.47 ERA and 210 strikeouts. Sophomore Alivia Bark leads the Rams offensively with a robust .762 average, 10 doubles and 27 RBIs.