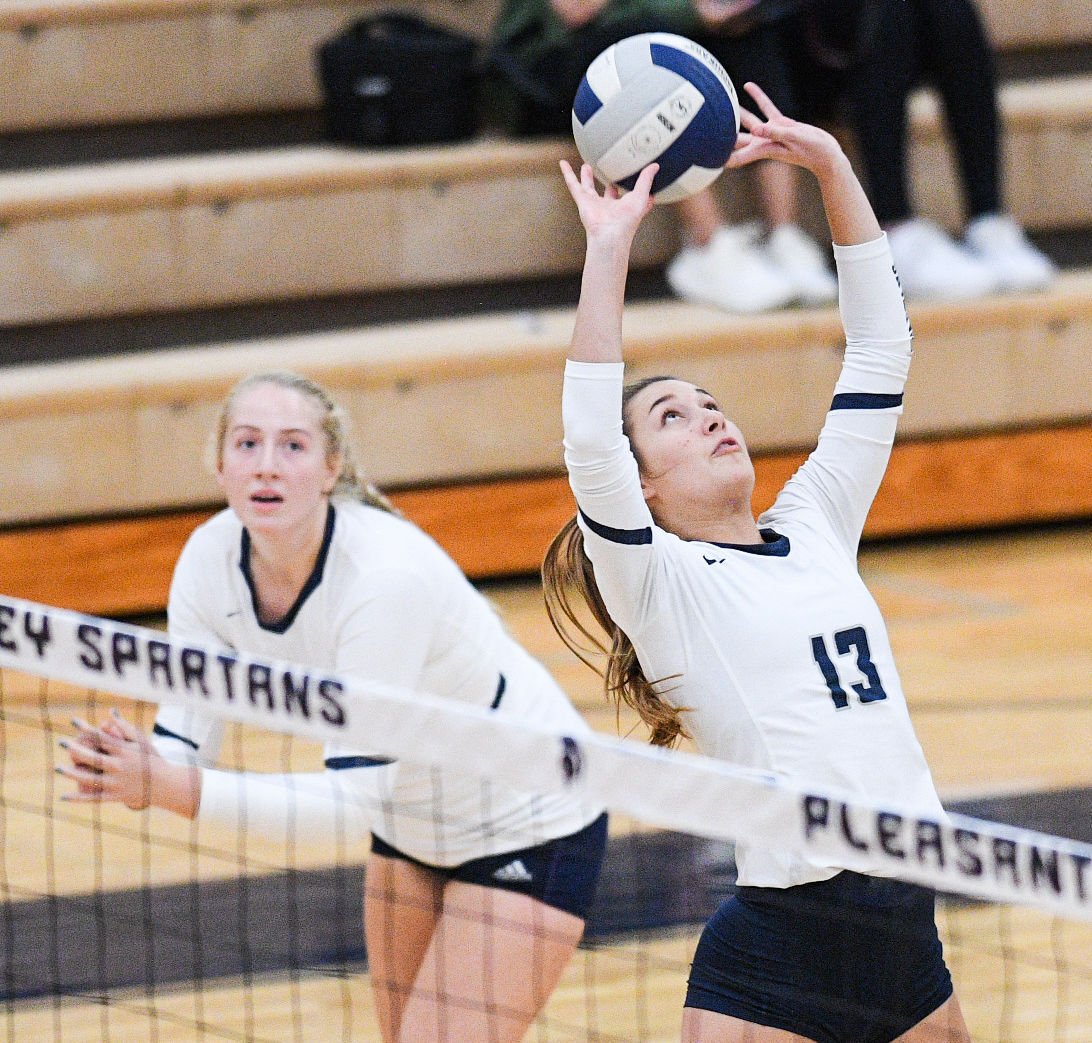 Athletes of the week
Darius Dickerson
School: Annawan-Wethersfield
Dickerson rushed for 239 yards and four touchdowns last Friday in the Titans' 34-6 win over ROWVA. A second-team All-Lincoln Trail Conference performer in the spring, Dickerson has starred on both sides of the ball. A week after rushing for nearly 200 yards and picking off two passes against Stark County, Dickerson had scoring runs from 6, 1, 3 and 38 yards to help A-W become playoff eligible.
Kora Ruff
The University of Evansville recruit surpassed 3,000 assists for her career during last Tuesday's win over Class 3A second-ranked Assumption. Ruff, the first girl from the Quad-Cities area to reach that milestone, had 31 assists and 11 digs in the victory. Then in last Thursday's win over Clinton, which sealed an outright conference title, Ruff had 40 assists, six digs and two service aces.
Charlie Simpson
Simpson carried the ball 35 times for a season-high 186 yards and five scores Friday night in Easton Valley's 51-46 come-from-behind win over Lansing Kee to claim the district title. Simpson also had seven tackles on defense for the River Hawks, who host Dunkerton in a first-round playoff game Friday. The 6-foot, 215-pound Simpson has 906 yards rushing and 23 TDs this season.
Teams of the week
Bettendorf girls swimming/diving
Last week: Bettendorf claimed its sixth straight Mississippi Athletic Conference dual meet title last Thursday with a 126-54 win over Davenport Central. The Bulldogs, undefeated against MAC foes during that span, received wins from Mary Selden (100 free and 200 free), Abby McCool (diving), Alyssa Witt (100 butterfly), Kathryn Miletich (500 free) and Maci Greenley (100 back) along with winning the 200 and 400 freestyle relays. The Bulldogs are eighth in the state power rankings.
Moline football
Last week: The 7-1 Maroons thumped Sterling 38-7 to earn at least a share of the Western Big 6 Conference title. Coach Mike Morrissey's team, winners of six straight and ranked 10th in Class 7A by the Associated Press, can capture the championship outright with a victory over Geneseo on Friday. Moline held Sterling to a season-low point total and just 139 total yards. Quarterback Alec Ponder threw for 228 yards and two scores, and Gavin Grace rushed for two scores.
Tipton boys cross country
Last week: The Class 2A second-ranked Tigers collected the River Valley Conference title in runaway fashion last Tuesday in Iowa City. Tipton finished with 27 points — 56 clear of runner-up Mid-Prairie. Ty Nichols was second overall and Clay Bohlmann took third while Cody Bohlmann, Troy Butler and Maxson Fogg were also in the top 10. Tipton's top five runners were separated by just 32 seconds. The Tigers were second at the RVC meet a year ago.