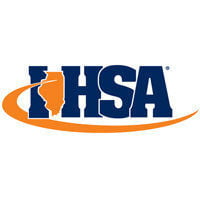 With the announcement that the Quad-Cities region dropped from Tier 3 to Tier 2 mitigation levels, some high school winter sports can get back to action immediately in our area.
Illinois Governor JB Pritzker made the announcement on Friday that three regions in the state (1, 2, 5) are being rolled back from Tier 3 mitigations to Tier 2 mitigations as COVID-19 positivity numbers have dropped sufficiently. The regions that are able to operate under fewer restrictions include the northern part of the state (Region 1), the north-central region (Region 2) and the southern region (Region 5).
Region 2 includes Rock Island, Henry and Mercer counties along with Bureau, Fulton, Grundy, Henderson, Kendall, Knox, La Salle, Livingston, Marshall, McDonough, McLean, Peoria, Putnam, Stark, Tazewell, Warren, and Woodford counties. Whiteside County is in Region 1.
Under Tier 2 mitigations, low-risk sports (badminton, boys swimming & diving, cheerleading, dance, boys and girls bowling and girls gymnastics) can begin practice immediately and will begin competition within their geographic region on a future date to be determined by the IHSA Board.
United Township athletic director Mark Pustelnik said that Jan. 27 is being eyed as a potential return-to-competition date.
"Our kids have had limited training, so we want to make sure they have ample time to get back in the pool and on the lanes before they start competing," he said.
Boys and girls basketball, which are identified as high-risk winter sports, can immediately begin team training with no physical contact.
"This is certainly positive news for three regions of the state, but we still have a long way to go until we get all of our student-athletes back to being active," said Craig Anderson, IHSA executive director. "High school student-athletes are hurting from a mental, physical and emotional standpoint, so we hope this is the first step toward getting that back to some normalcy."
Spring and summer sports for schools located in regions under Tier 2 mitigations may begin to conduct contact days on Monday, Jan. 25. All contact days must be conducted under the rules of the Illinois Department of Public Health All Sports Policy based on their risk level.
Weight training may be conducted in regions under Tier 2 mitigations as along as social distancing and masks are utilized.
All IHSA athletic activities remain on pause for schools that are located in the eight other regions that remain under Tier 3 or Tier 4 mitigations.