Despite starting the season with two straight wins, the Assumption girls soccer team felt it needed to take a look in the mirror.
A double-overtime win over Burlington Notre Dame and a close win over Davenport North were fine, but when Mississippi Athletic Conference championships and state titles are the expectations, fine sometimes isn't good enough.
"We had a little bit of an identity crisis, we didn't really know what we were doing out there on the field," senior Carly King said. "Running a different formation, a few different positions, new faces. We kind of just went back to the basics for this game, stuck to what we knew and I think it paid off."
King scored a hat trick and Assumption looked like a team capable of reaching those goals Tuesday as the Class 1A top-ranked Knights beat Class 3A sixth-ranked Bettendorf 3-1 at St. Vincent Center.
"We challenged them in practice this week and they really stepped up," head coach Elizabeth Maus said. "I couldn't ask for more than what they produced tonight, and that's going to be the expectation for us going forward. For us to consistently live up to that the rest of the season, I think that will be a challenge, but I can't be happier with the way they did it."
King put Assumption (3-0, 2-0) on the board in the eighth minute, burying an assist from cousin Sam Scodeller to put the Knights up 1-0.
"We've just been playing soccer together the last two years," King said. "I've watched her play growing up, she's watched me play growing up and it's really special to be out on the field with her."
Assumption's defense limited Bettendorf's chances for much of the first half but the Bulldogs had an opportunity to tie the game in the 30th minute when Avery Horner found Abby Shafer for a good look, only for the ball to hit off the post.
The Bulldogs (2-2, 1-1) finally broke through in the final minute of the half as Elizabeth Park buried a strike from 30 yards out, the ball glancing off the hands of keeper Anna Vonderhaar and into the net.
Assumption allowed only five goals last season but has surrendered three in its first three games, a product of some new faces on the back line, which is anchored by senior and Illinois State commit Lauren Herrig.
"It's a work in progress, but I like the way in a week we've already stepped it up another level," Maus said. "We have some key people stepping up back there new to the back line in Sophia Kersten and Abbey Klostermann and they've really done well for us.
"Lauren has not gone down any level so they're going to be a force back there again."
Bettendorf opened up the second half with heightened pressure and just missed a chance to take the lead on a tough angle shot. Shortly after, King scored her second goal to give Assumption the lead back in the 51st minute. King scored her third in the 57th minute, getting a touch on a through ball from Livy Lansing to up the lead to 3-1.
"We had a formation change (to a 3-5-2 from a 4-3-3), and I think playing on turf compared to grass is a whole different game for us because we're more comfortable on turf so I think that made our speed of play a lot faster and our communication was better overall," Herrig said. "It made our attack that much better, it was obviously very impressive on Carly's end but we're used to playing (that formation) because we've been playing it the last three years."
That change from grass to turf allowed Assumption's speed to show, as did the benefit of having a week off while Bettendorf played two tight games at its annual jamboree over the weekend.
"Assumption's speed is fantastic so it took us a little while to adjust to that," Bettendorf head coach Todd Hornaday said. "Even then, when the game got to be end to end like that ... that's what Assumption plays for. We had so many opportunities ... great game, the scoreline was tough. The girls fought hard."
040919-qct-spt-bett-assum-Gsoccer-001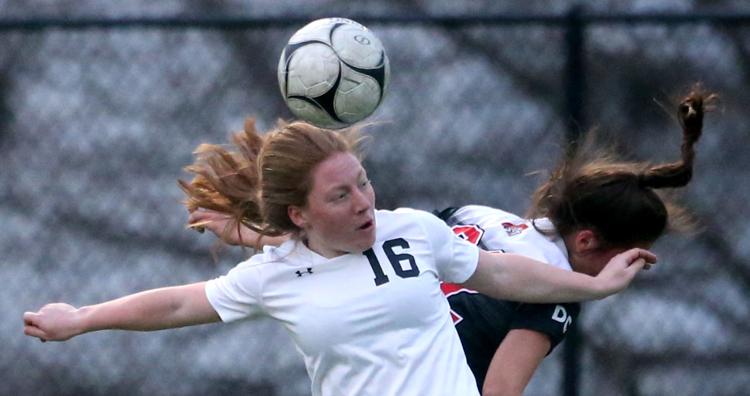 040919-qct-spt-bett-assum-Gsoccer-002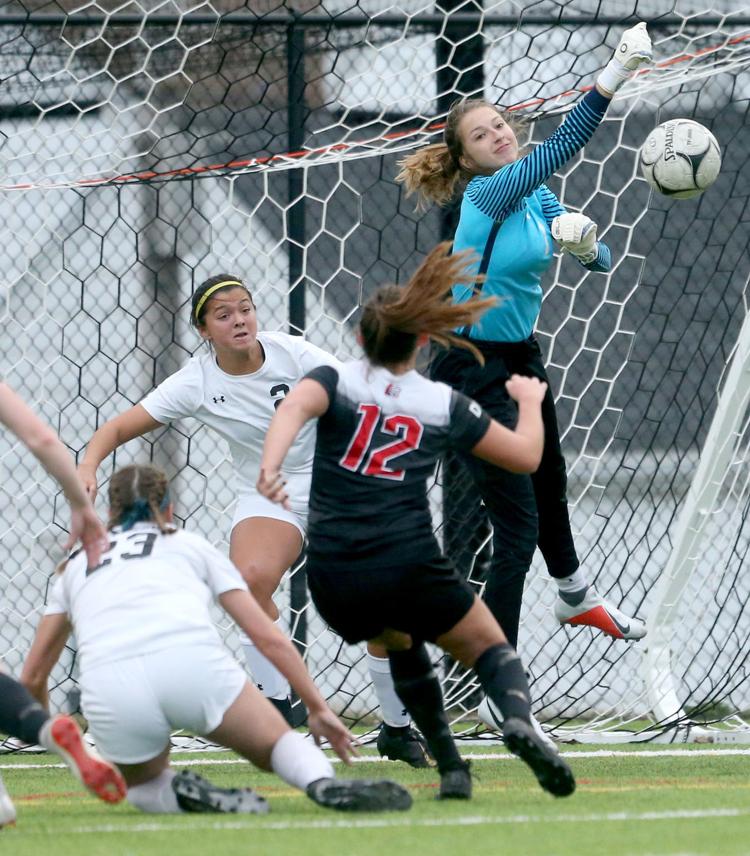 040919-qct-spt-bett-assum-Gsoccer-003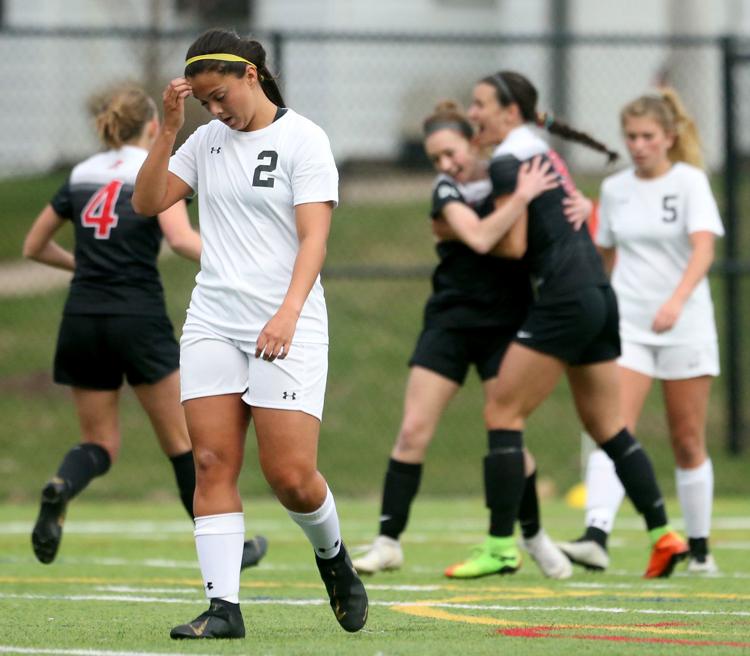 040919-qct-spt-bett-assum-Gsoccer-004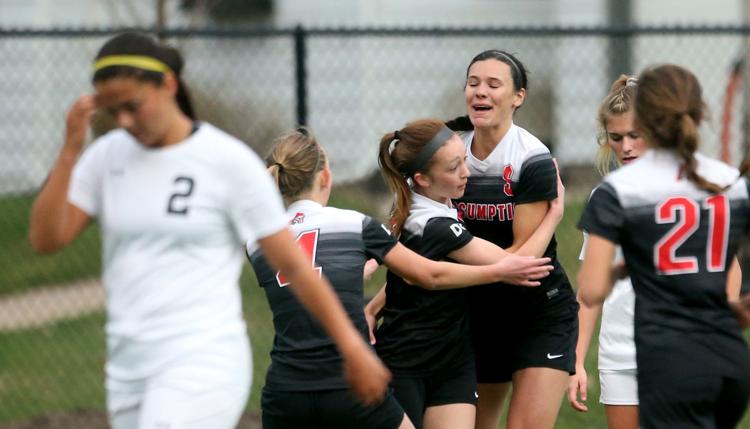 040919-qct-spt-bett-assum-Gsoccer-005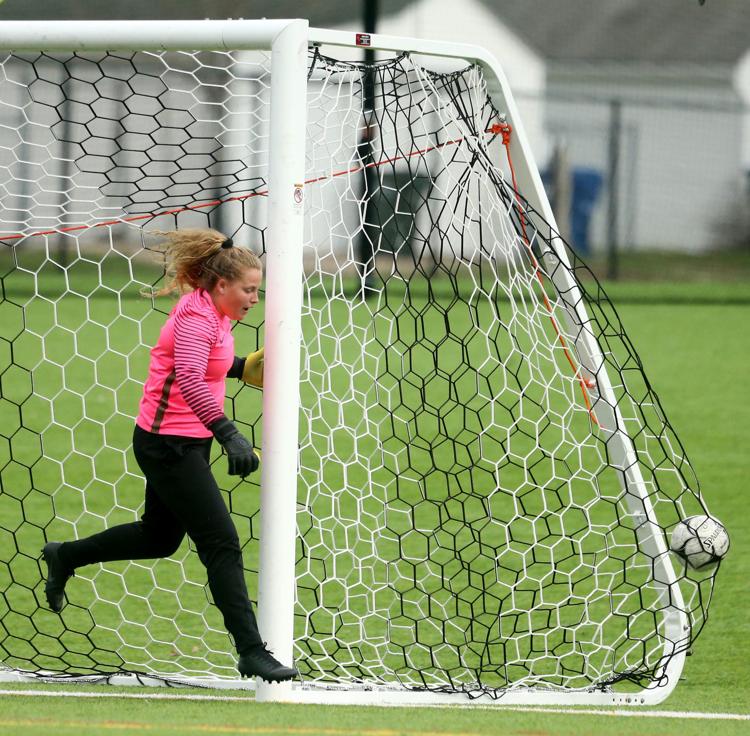 040919-qct-spt-bett-assum-Gsoccer-006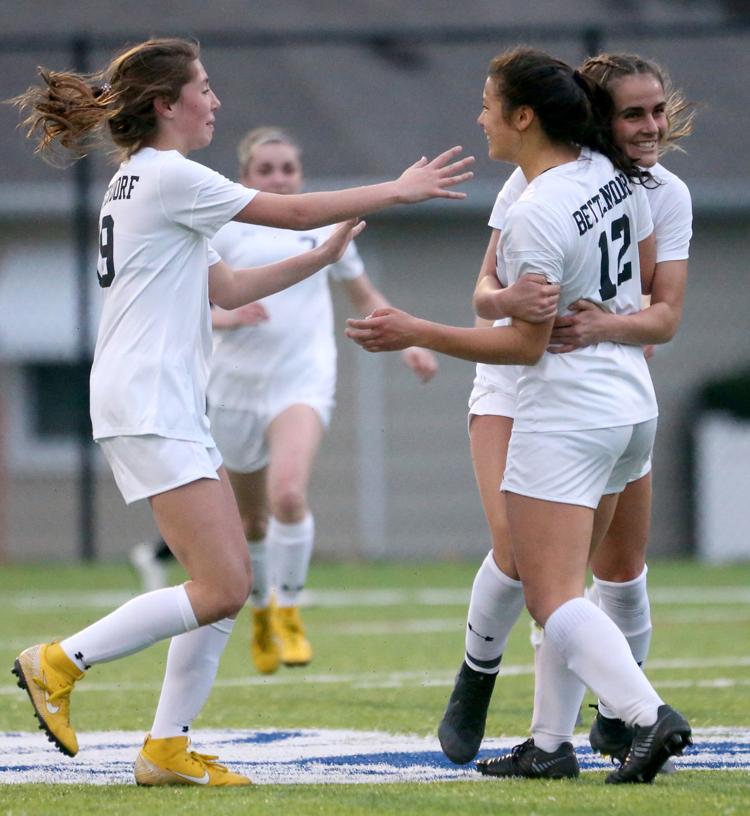 040919-qct-spt-bett-assum-Gsoccer-007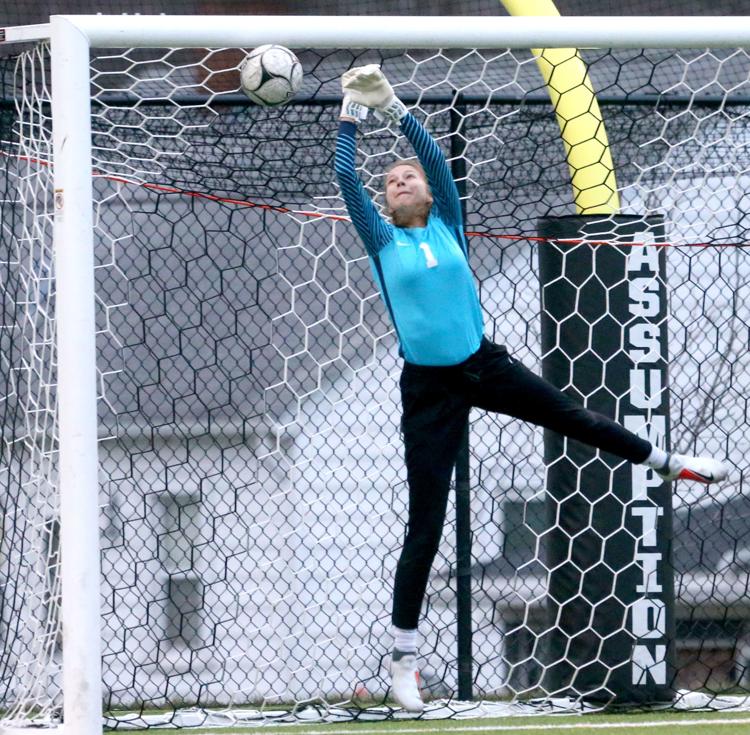 040919-qct-spt-bett-assum-Gsoccer-008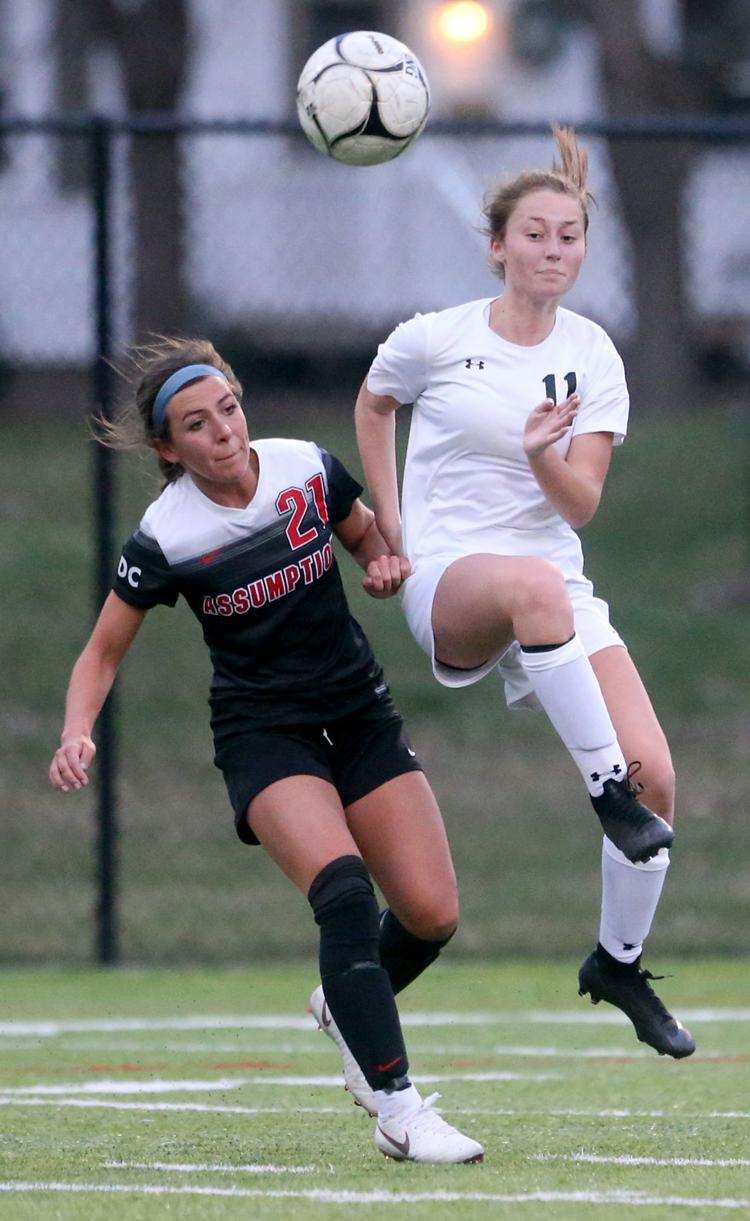 040919-qct-spt-bett-assum-Gsoccer-009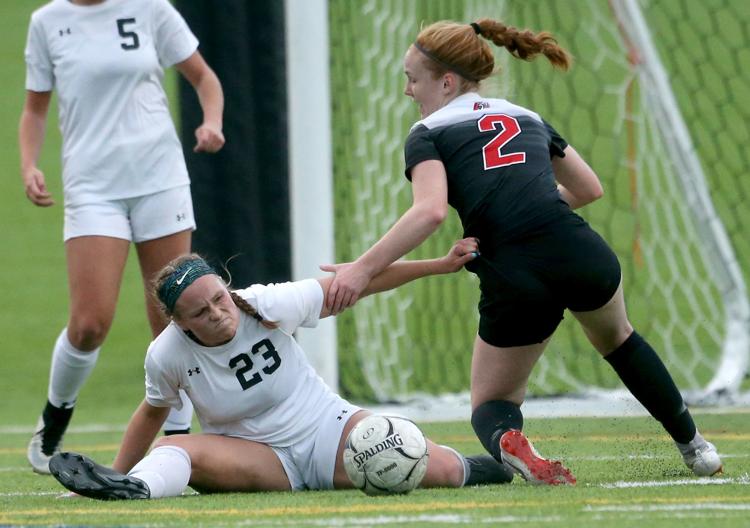 040919-qct-spt-bett-assum-Gsoccer-010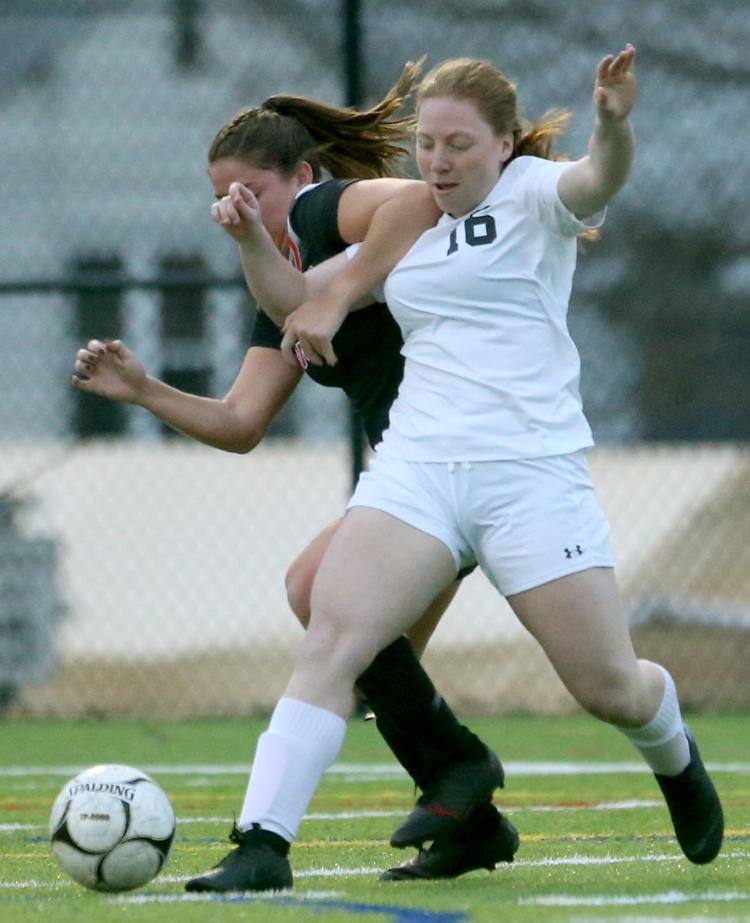 040919-qct-spt-bett-assum-Gsoccer-011