DES MOINES — Sometimes, there's just no defense for a well-placed shot.
Brooklyn Woods' strike from about 40 yards out sailed just over the outstretched reach of Pleasant Valley keeper Ashlee Kwak, giving top-ranked Waukee a late first-half lead it turned into a 2-0 Class 3A quarterfinal win Thursday at the Cownie Soccer Complex.
"I normally get looks from out there and I was wide open and called for the ball," said Woods, a freshman with five goals on the year. "I was lucky it was on target and went in."
Kwak made 12 saves in the game but couldn't do anything about Woods' shot, which bent in just under the crossbar in the 36th minute.
"I just didn't track it very well, but it was a great shot just below the crossbar," Kwak said. "It's really tough, we honestly played as hard as we could this game, everyone was working hard so it was really tough to lose this one, especially with how hard we were playing. But it's good to know everyone put everything out on the field."
Aside from that goal, the Spartans (12-6) played lockdown defense, remaining organized in the back and hoping for a counterattack to hit offensively.
Camryn Woods got behind the Waukee (16-3) back line for a one-on-one chance, but her shot rolled just wide of the net. Then Maya Johnson had a look later in the first half that again sailed just wide.
You have free articles remaining.
"The fact we were able to create opportunities against a very good team, our kids understood what we were trying to do and we executed well early in the game," PV head coach Ed Knupp said. "I expect them to score those. They're great players, all of them on the field. When they don't, I'm OK with that, because you know what, we're creating chances."
The Spartans had a couple more chances in the second half, and with PV upping the offensive pressure, Waukee's Lexi Ashmore scored in the 72nd minute to increase the Warriors' lead to 2-0.
PV's defensive effort caught the Waukee attack off-guard as the Warriors struggled to get the ball into the penalty box, and when they did, PV's defense was there to take the ball away and end the threat.
"They took our dribble attack away a little bit," Waukee head coach Tony Gabriel said. "They were organized, they were well-disciplined and giving our front five some troubles. The organization and discipline from them, I was surprised to see that."
Though this state run ends in the quarterfinals at the hands of Waukee for the second straight year, the future looks incredibly bright for Pleasant Valley. The Spartans graduate just two seniors and bring back 100 percent of their scoring from this year.
They also gained valuable experience for the future.
"I think it's so cool to see how we work as a team together because starting so many underclassmen, many thought we would not have a good season or not make it to state," said Woods, a freshman who finished tied with classmate Jayne Abraham for the team lead with seven goals. "Playing as a team got us to state, and we had a strong game against the No. 1 team. Everyone thought we were going to lose but in my opinion, we gave them a really good run for their money."
"They had some fight, a great group of girls ... their future is bright," he said. "Look out for Pleasant Valley in the future, the near future."
060619-IA-State-Soccer-033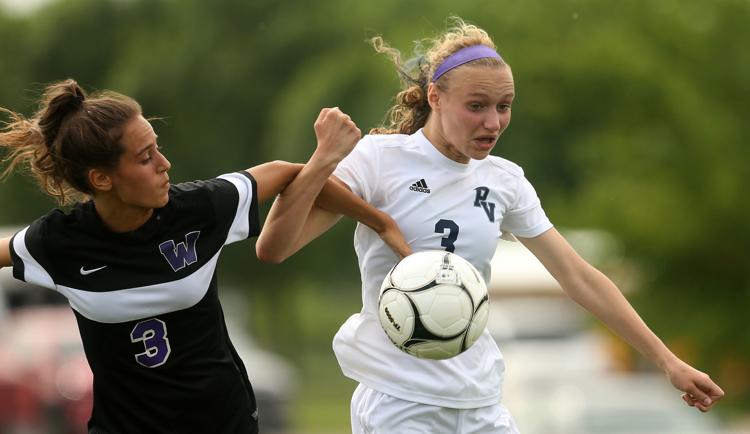 060619-IA-State-Soccer-00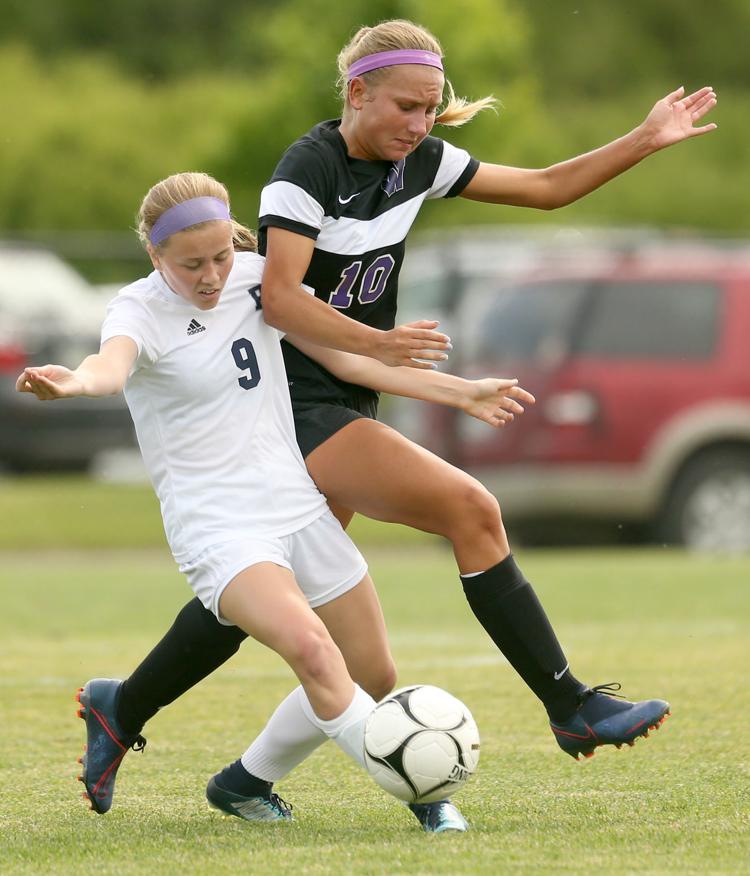 060619-IA-State-Soccer-032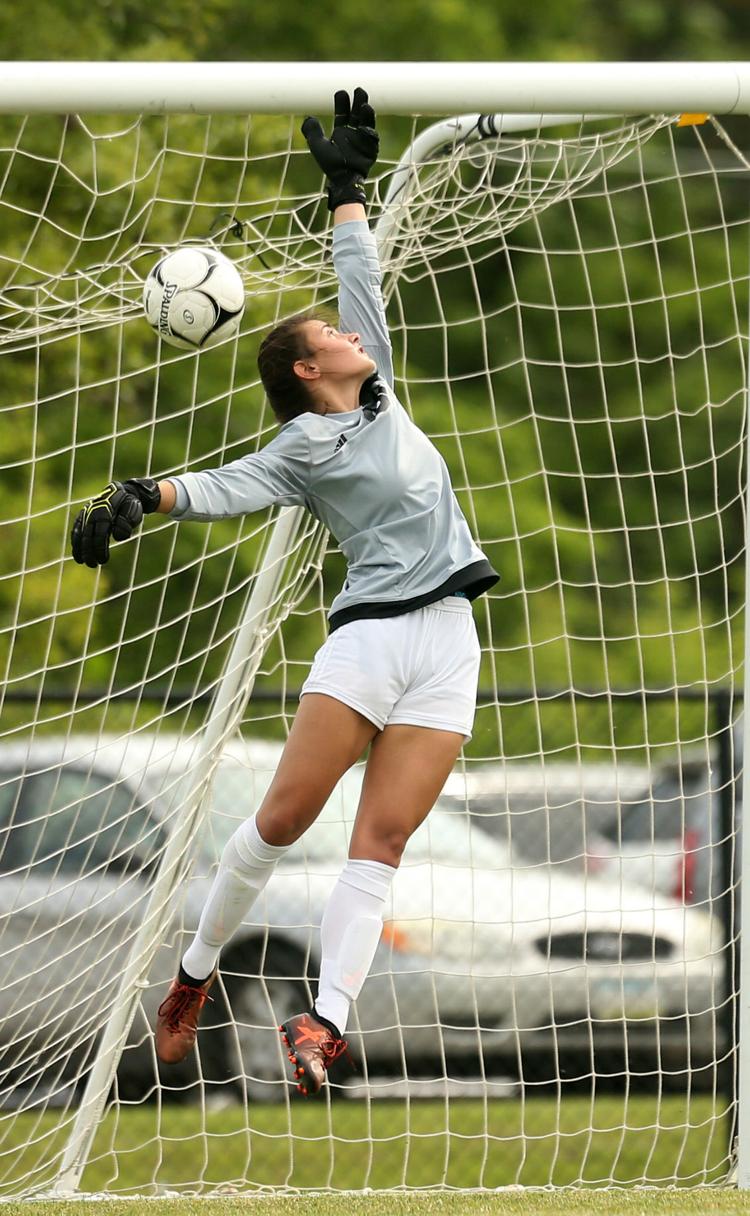 060619-IA-State-Soccer-034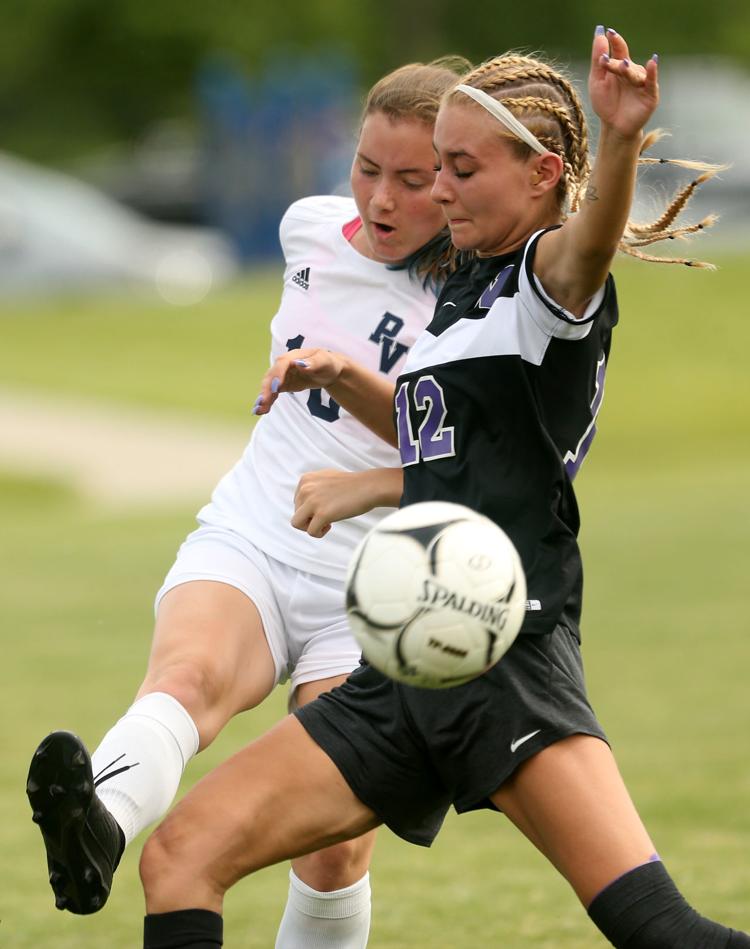 060619-IA-State-Soccer-035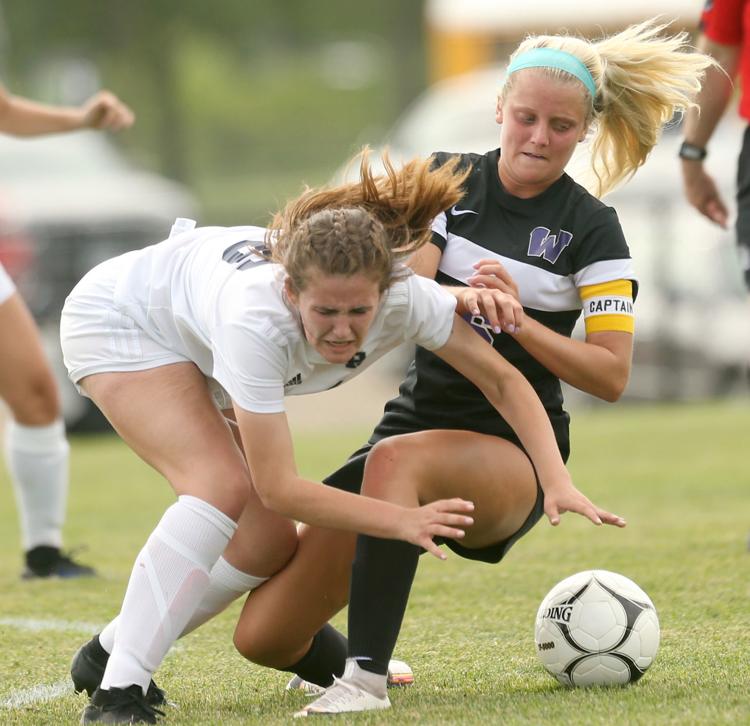 060619-IA-State-Soccer-036
060619-IA-State-Soccer-037
060619-IA-State-Soccer-038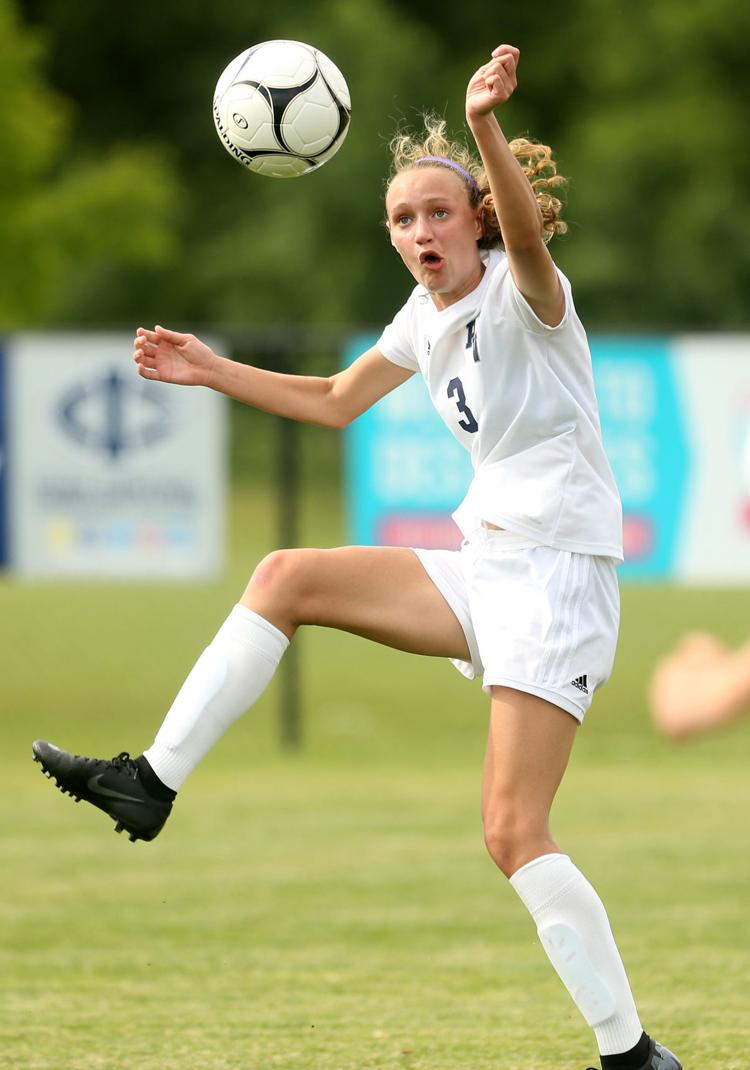 060619-IA-State-Soccer-039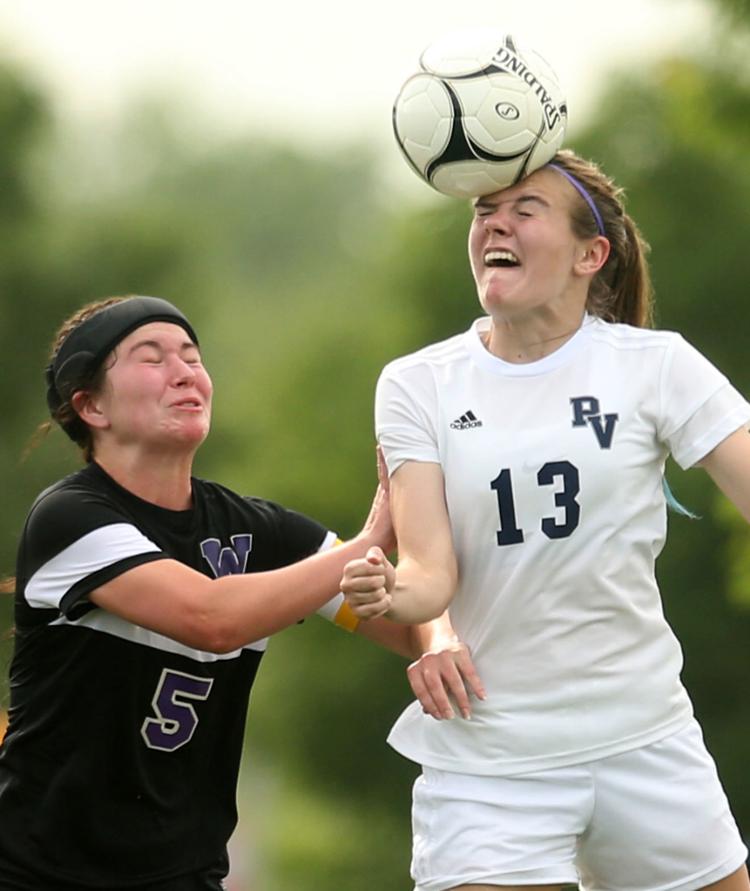 060619-IA-State-Soccer-040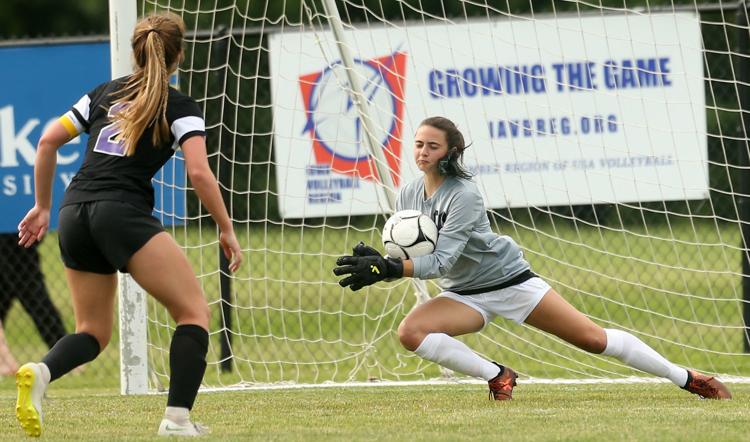 060619-IA-State-Soccer-041

060619-IA-State-Soccer-042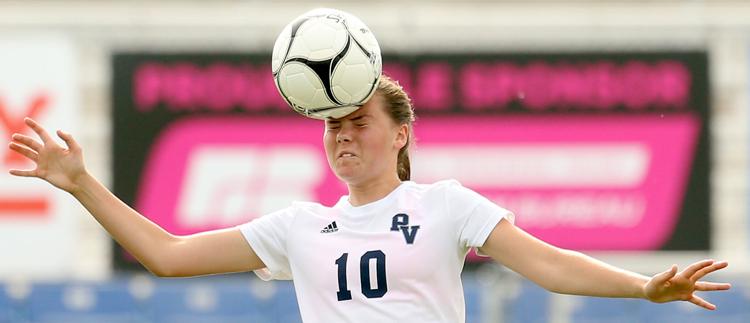 060619-IA-State-Soccer-043

060619-IA-State-Soccer-044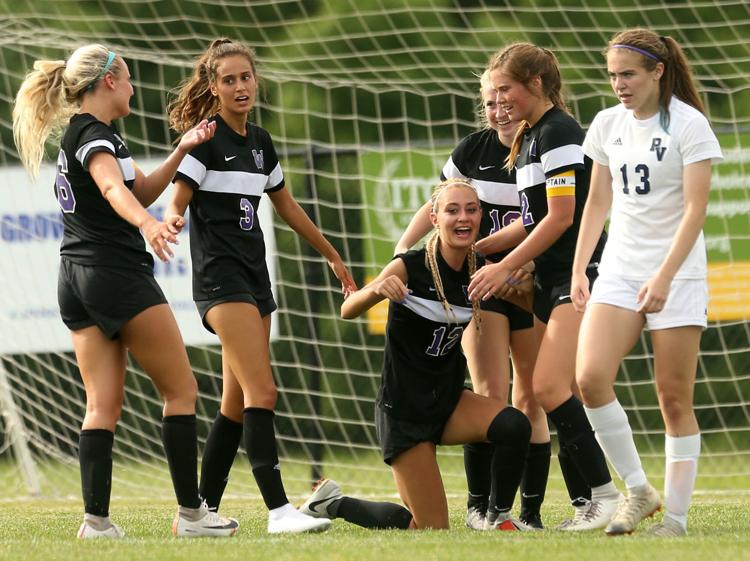 060619-IA-State-Soccer-045