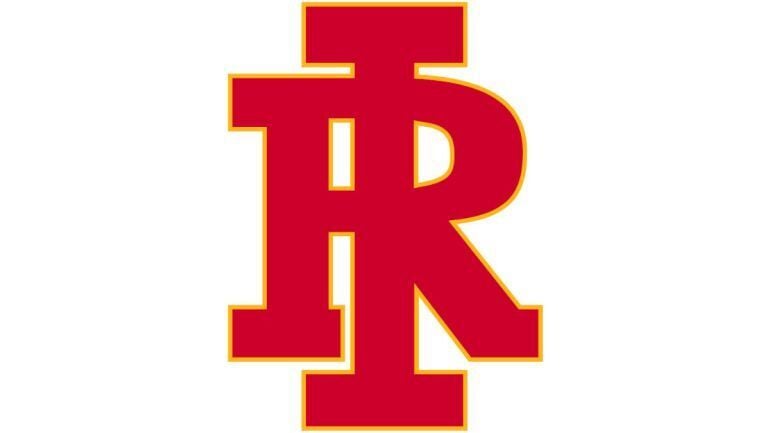 When her name was called to take a potential game-winning penalty kick in the waning seconds of the second overtime period, Rock Island junior defender Ruby Romero admitted to being surprised.
With just 13 seconds separating the Lady Rocks from a scoreless Western Big 6 draw with United Township Thursday night, Romero may have been surprised but she was not intimidated.
Calmly stepping to the line, she booted the ball to the left of UT senior goalkeeper Allison Mirimanian and into the net to deliver the Rocks a 1-0, double-overtime victory at Rock Island's Public Schools Stadium, giving her 3-1 club a 2-0 start to Big 6 play.
"I was seeing what (Mirimanian) was doing, and she was looking at my form," Romero explained. "I put out my hands and looked to the right, trying to fake her out. I kicked it to the left, and it went in. I was so proud of that."
Before the foul was called that sent Romero to the line for the penalty kick, it seemed as if Rock Island had won the game when sophomore Denise Carr  pounced on a loose ball that dribbled away from Mirimanian and put it in the back of the net. In turn, Mirimanian thought the Rocks had been offside on the play.
"I asked Allison at the end, and she was convinced their player was in an offside position," said UT coach Phil Weaver. "From where I was, I was in no position to determine if she was offsides, but Allison's reaction coming out to the ball was not normal Allison.
"By the time she reacted, (Carr) was on the ball, and Allison clipped her. When that happened, they had to call a penalty kick, but obviously there was some indecision."
The Rocks were equally confused by the turn of events.
"We didn't know what it was," Romero said. "Then, they all called my name. I was surprised that they wanted me to do it, but I went for it. I didn't get scared."
The winning goal came after Rocky sent a flurry of shots Mirimanian's way in the two overtime periods, but being denied each time by the senior standout, who finished with seven saves. Rocky freshman keeper Addison Bomelyn recorded three saves.
Rock Island head coach Mike Mertel felt considering the way his club played, anything but a win over the Panthers (0-2, 0-2 Big 6) would have been less than acceptable.
"It was good to get the win, but a little frustrating in the sense that I thought we outplayed them throughout the game," he said. "I was glad the result ended in our favor, because it would've been really frustrating to walk away with a tie after outplaying them."
Even with a 2019 Class 2A regional championship, the program's first, still fresh in the memories of several of his players, Mertel feels they are still getting used to success on a consistent scale.
"We're still getting over the humps of past years," he said. "The first 10 minutes, we came out a little flat. We started putting some touches together, but UT has a solid goalkeeper in Mirimanian. She's one of the best in the Western Big 6. She came out and made some big stops."
While disappointed in the final outcome, Weaver was still pleased with the Panthers' effort after their 6-1 loss to Alleman in Tuesday's season opener.
"It really is a tough way to lose," he said, "but I was pleased with their performance, especially coming off the loss to Alleman. I saw plenty of improvement out there, and that's all you can ask for."