Depending on his mood, Assumption head coach Ron Ferrill is pretty selfish.
When it comes to an outright Mississippi Athletic Conference title on the line, Ferrill isn't willing to share.
"We're going for two wins without a doubt," Ferrill said.
Needing to sweep their final two doubleheaders to claim their third straight conference title, the Class 3A top-ranked Knights are halfway there.
Ignited by 19 hits in Game 1 and two wins in the circle by senior Allie Timmons, Assumption put together a pair of shutout victories -- 11-0 and 2-0 -- over Davenport North Monday night at Davenport North High School.
Assumption can clinch the title next Monday on the road at Clinton. A split guarantees at least a share, while a sweep means the Knights win the title outright.
"We'll be motivated, no one wants to share a championship," first baseman Gracie Jevyak said. "We all want it. We've worked so hard."
Timmons, an Iowa recruit, was pulled after four innings in the opener in order to throw in the nightcap.
After notching her 20th win by allowing three hits and striking out five Wildcat batters, Timmons pitched 25 minutes later for the first time this year to the tune of a complete game shutout.
The right-hander tallied nine strikeouts and allowed just one hit for her 21st victory on the season to remain unbeaten.
"I had to prepare myself a little bit more," Timmons said of pitching both games. "I had to come back and get it done. I know my defense is going to do their job behind me."
Facing little trouble through the first three frames, Timmons relied on her defense to keep the shutout.
After a wild pitch sent Yanna Roberts to third in the fourth inning, Olivia Wardlow snared a liner off the bat of Ivy Wilmington and fired over to Carlie Sammon in time for the double play.
In the fifth inning, a sacrifice bunt put a runner on second and Timmons left her there with a pair of strikeouts. She induced an infield fly out to leave a runner stranded on second in the sixth.
"I do think, in high pressure situations, I do tend to pitch a little bit better," Timmons said. "In that second game, I did tend to have a little bit on my back. We got to shut them out."
It's situations that North head coach Briana Williams has seen too often.
"That's been a big struggle all season," Williams said. "Stringing (hits) together has been our issue not just this game, but the whole season."
After scoring just one run on four hits through the first two innings of the opener, the Knights (30-2, 14-2 MAC) offense came to life in the third.
They sent 12 batters to the plate and scored seven runs on eight hits to blow the game open and take an 8-0 lead.
Jevyak and Lea Nelson had two-run base hits in the frame. Anna Wohlers and Nicole Yoder also drove in runs against North (8-16, 5-11) starter Molly Freeman.
"I think we came just up there with a different mindset, instead of hitting for ourselves, we hit for the team," Jevyak said. "We did the best we could with the ground balls, line drives."
Yoder had four hits while Jevyak and Timmons each went 3-for-3 at the dish. Of the 17 batters that got an at-bat, 10 registered at least one hit. Paige Madden and Sammon hit solo home runs in the seventh to give the Knights a double digit lead.
Libby Madden pitched the final three innings of scoreless, one-hit ball to earn her first save.
The Assumption bats went quiet in Game 2.
An RBI single to right field by Wohlers scored Wardlow for an Assumption 1-0 lead. Sammon hit an RBI ground out to double the advantage.
But from the fourth inning on, the Knights had just two hits against Wildcats starting pitcher Cristal Baker.
"It was disappointing, especially our situational hitting was not good," Ferrill said. "After we won bigger than expected, our girls came into the second game unfocused and a little lethargic."
Nelson and Wardlow each got two hits in the nightcap.
To avoid a second straight season of sharing the conference title, Assumption will need to take care of one-win Clinton before beginning its quest for a third-straight state title next Wednesday.
It's a week Timmons is looking forward to.
"We really need to get back in practice and get a good workout in," she said, "and get the job done."
070119-qct-spt-north-basesoft-001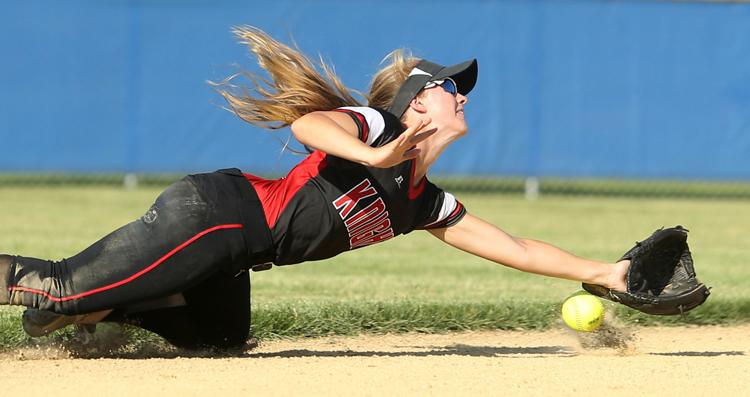 070119-qct-spt-north-basesoft-002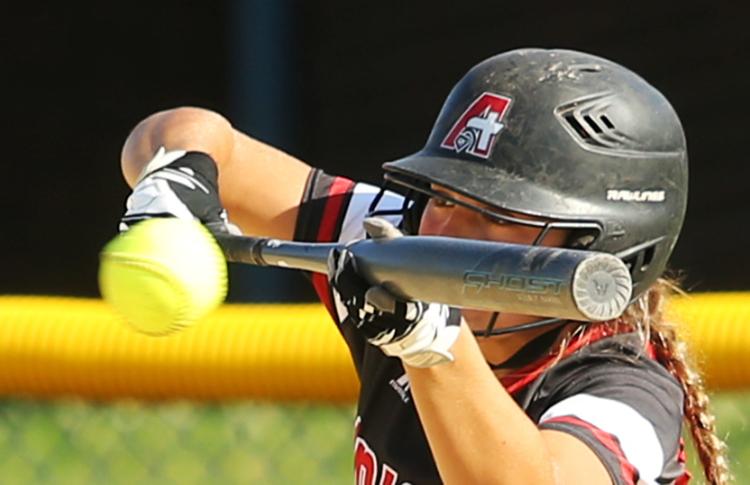 070119-qct-spt-north-basesoft-003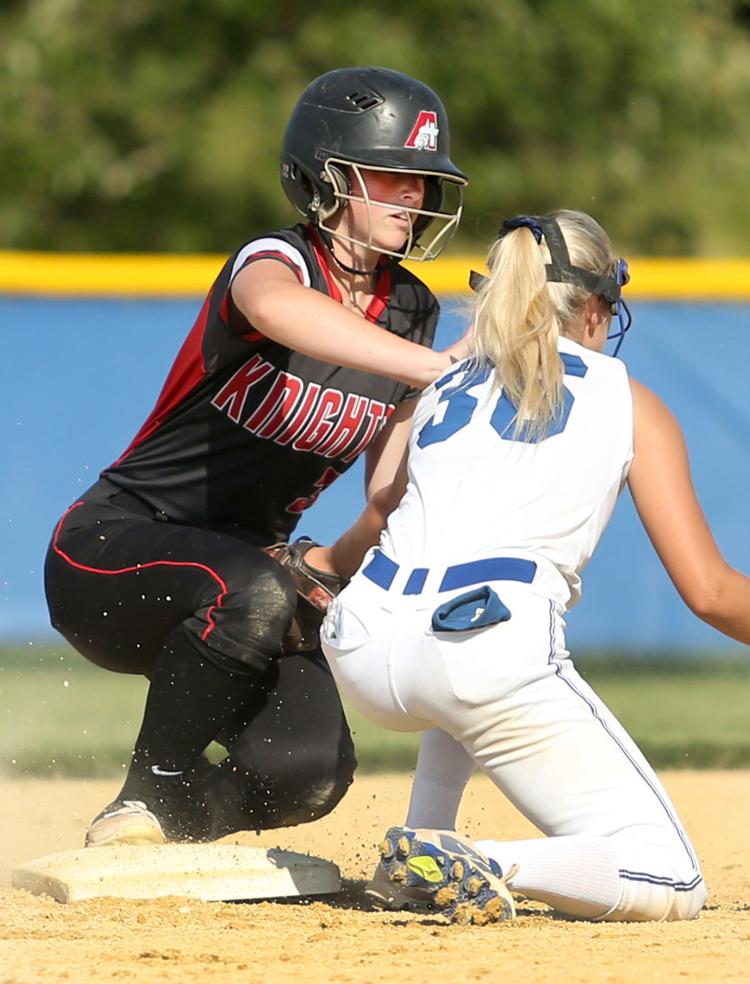 070119-qct-spt-north-basesoft-004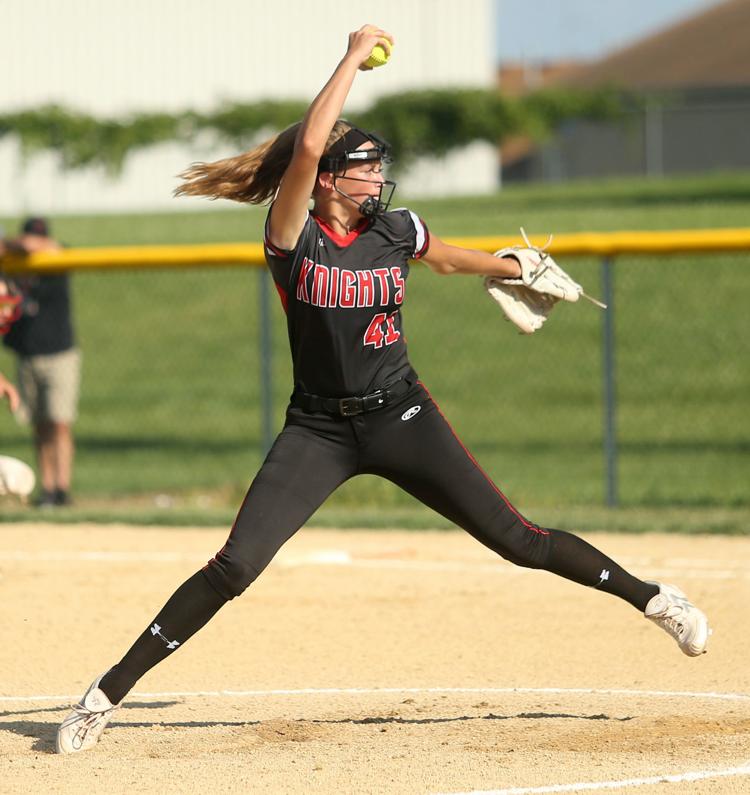 070119-qct-spt-north-basesoft-005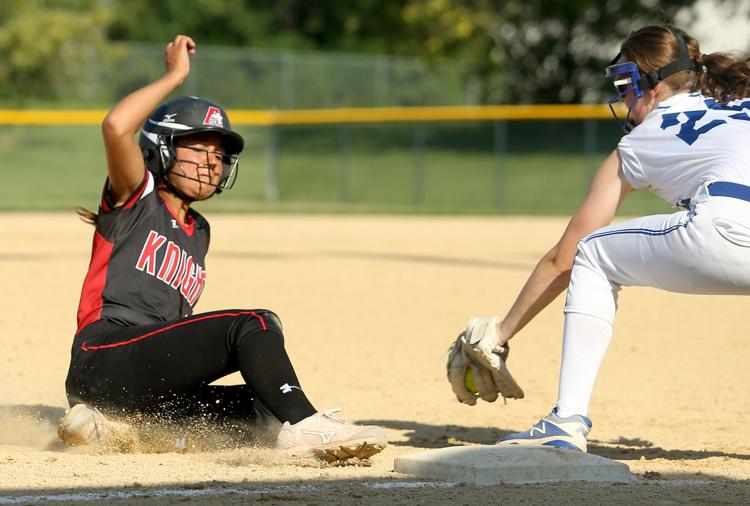 070119-qct-spt-north-basesoft-006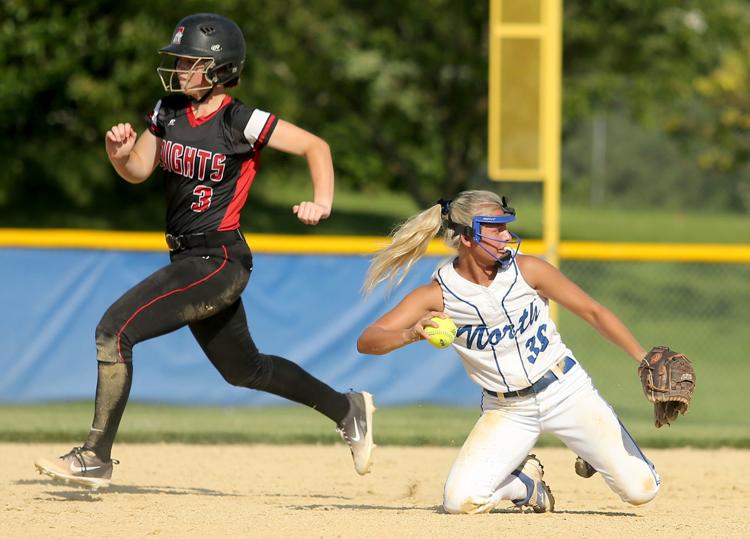 070119-qct-spt-north-basesoft-008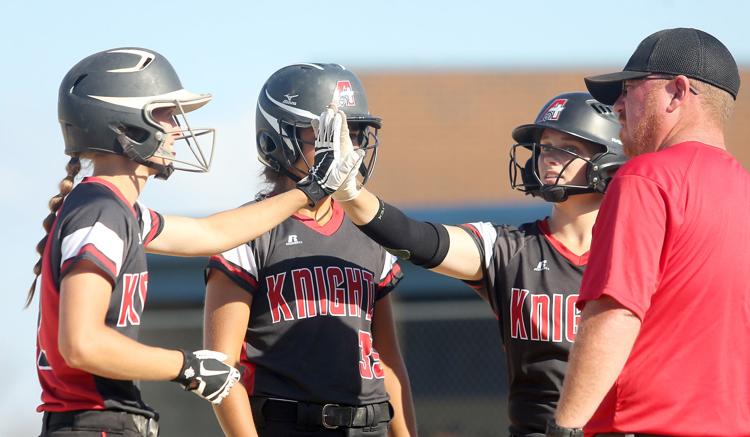 070119-qct-spt-north-basesoft-007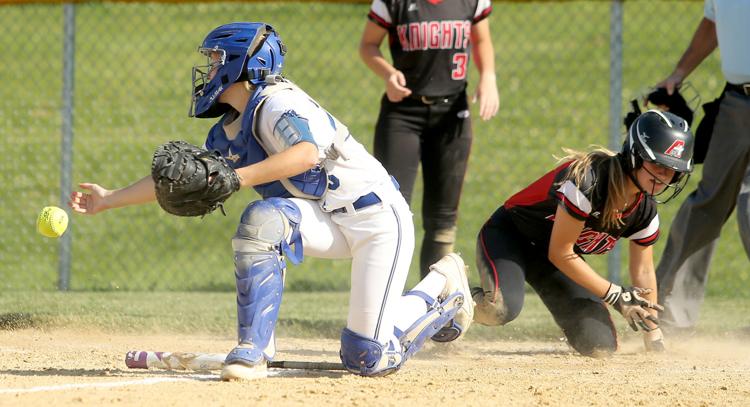 070119-qct-spt-north-basesoft-009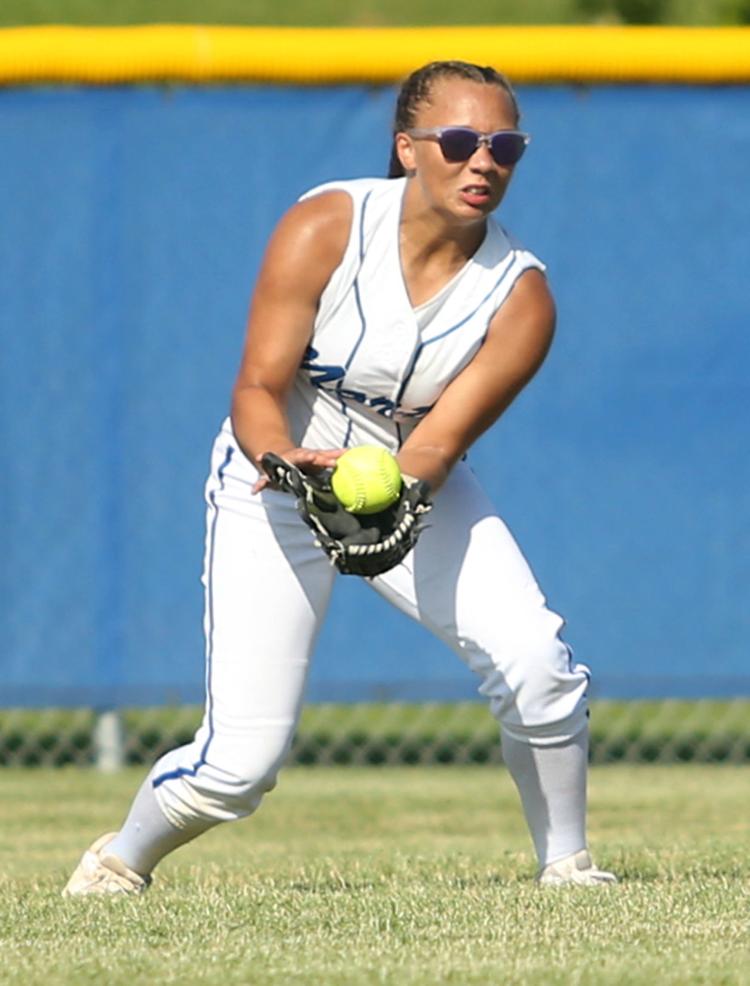 070119-qct-spt-north-basesoft-010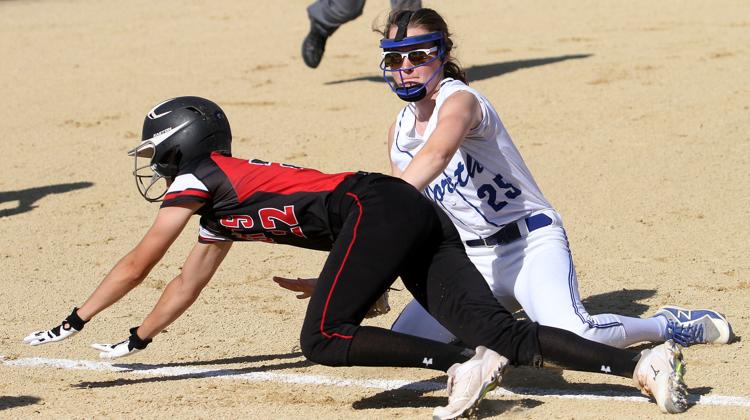 070119-qct-spt-north-basesoft-011