FORT DODGE, Iowa — Comeback kids?
That is a phrase not often associated with Davenport Assumption High School's softball team.
The top-ranked Knights are accustomed to jumping on opponents in the first couple of innings, building a sizable margin and eventually breaking their spirit.
But after 4 ½ innings of Friday's Class 3A state championship game, the shoe was on the other foot. Second-ranked Mount Vernon owned a four-run lead and Assumption was on its heels.
"There were times we were like, 'Oh, no, what is going on?'" Assumption senior Libby Madden said. "This hasn't happened to us in a while. It was definitely nerve-wracking."
Assumption eventually woke from its slumber and Mount Vernon imploded.
The result was nine runs in its last two times at bat as Assumption secured its fourth state title in five seasons with a 10-5 triumph at a steamy Rogers Sports Complex.
The four-run comeback matched the largest in state championship game history.
"There was a point where we were frozen and star struck," outfielder Lauren Loken said. "It was definitely not super fun having to battle back all the way, but it definitely made the win all the sweeter."
It capped a storybook career for nine seniors. They won 186 games versus 15 defeats over a five-year span (at least four seasons of 40 wins or more) and four state championship trophies.
Before 2017, Assumption had never captured a state title. Now with four, it ranks seventh all-time with Southeast Warren.
"Holding that trophy up and looking at the fellow seniors, it made for a wonderful experience," Loken said. "I wouldn't trade it for anything."
The senior smacked a solo home run to center field to trigger a three-run fifth.
"The energy went from zero to hundred after that, and it was insane," Madden said.
Loken said it was "now or never" when she stepped to the plate.
"I wasn't expecting it to go over, but I wanted to get on base," she said.
She was ecstatic running around the bases.
"All I could think was we're not done," she said. "We're winning this game."
Assumption added two more runs in the inning when Anna Wohlers — captain of the all-tournament team — ripped a two-run triple down the right-field line.
"There is always times where you feel a little nervous," Wohlers said, "but we knew in the back of our minds we had it."
The sixth inning proved decisive.
As Leah Maro continued to put up zeroes in relief of Bella Nigey, Assumption erupted for a half-dozen runs (just one earned).
It was a combination of power and small ball along with Mount Vernon (36-5) miscues.
Maddie Loken led off with a double. Madden bunted and reached on a throwing error to bring in the tying run. Lauren Loken sacrificed home the go-ahead run.
"It did get to the point where we drew it to one and we had the right people coming up to play small ball," coach Ron Ferrill said. "We executed very well on that.
"Tonight, the big ball ignited us and small ball made a huge difference in getting over the hump and the lead."
Izzy Krogman started the second surge in the sixth inning with a bunt single. After a strikeout, Olivia Wardlow slashed a double to plate Krogman.
Then after Helen Sons reached on a dropped pop up that scored Wardlow, Wohlers punctuated the inning and her all-state career with a mammoth two-run homer to center.
It was Wohlers' 21st home run of the season and 47th of her career.
"When I was rounding the base after my home run and seeing those girls at home, I shed some tears knowing it was the last time I was going to meet them at (home) and my last career at-bat as an Assumption Knight," Wohlers said.
The Knights finished with 10 hits, seven in their final two at-bats.
"It shows our offense is really dangerous," junior Sydney Roe said. "Even if we get down four or five runs, we know we can always come back with our bats."
Wohlers had three extra-base hits — all on the first pitch of each sequence — and finished the season with 70 RBIs.
"Holy cow, I don't know how you can have a much better season than that," Ferrill said. "You hate to take away from Hannah Kelley, (Olivia) Wardlow or some of the pitchers we've had, but I've coached college ball for 12 years and high school for seven, Anna Wohlers is one of the very best athletes I've ever coached at any level."
Roe, Madden and Nigey joined Wohlers on the all-tournament team.
Wardlow finished with two hits (both for extra bases) and three runs in the title game.
"This is an unforgettable experience," Madden said. "I will remember this team, this program and being able to accomplish something like this for the rest of my life."
The Knights dubbed this season their "Redemption Tour" after last year's third-place finish halted their title run.
"It is pretty hard when you finish third and you feel like you've got to redeem yourself, but that's the standard we've set now with the run we've made," Ferrill said. "It does feel really good."
After Maddie Loken threw Maia Bentley out at first base for the final out, the Knights had the championship trophy back in their possession.
Wohlers lifted it high above her head toward the Assumption fans afterward in excitement.
The comeback was complete. So too was redemption.
"It is really hard to put into words," Wohlers said. "We've been wanting this all year. Now that we finally got it, it feels amazing.
"This year was great. We had so much chemistry and so many great girls on this team."
PHOTOS: Assumption wins state softball title
State Softball Assumption Friday 1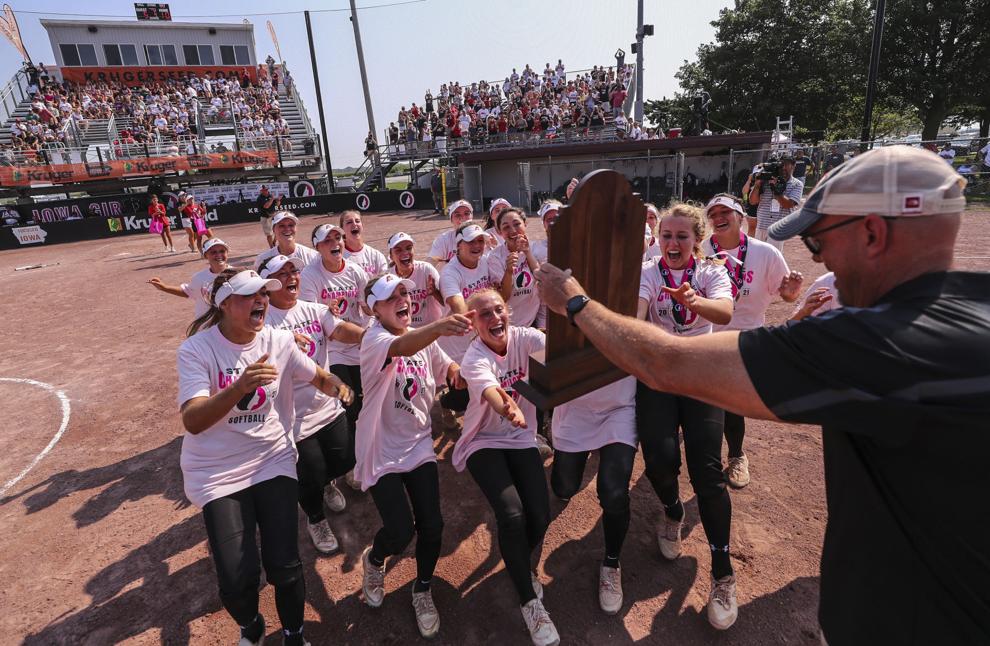 State Softball Assumption Friday 10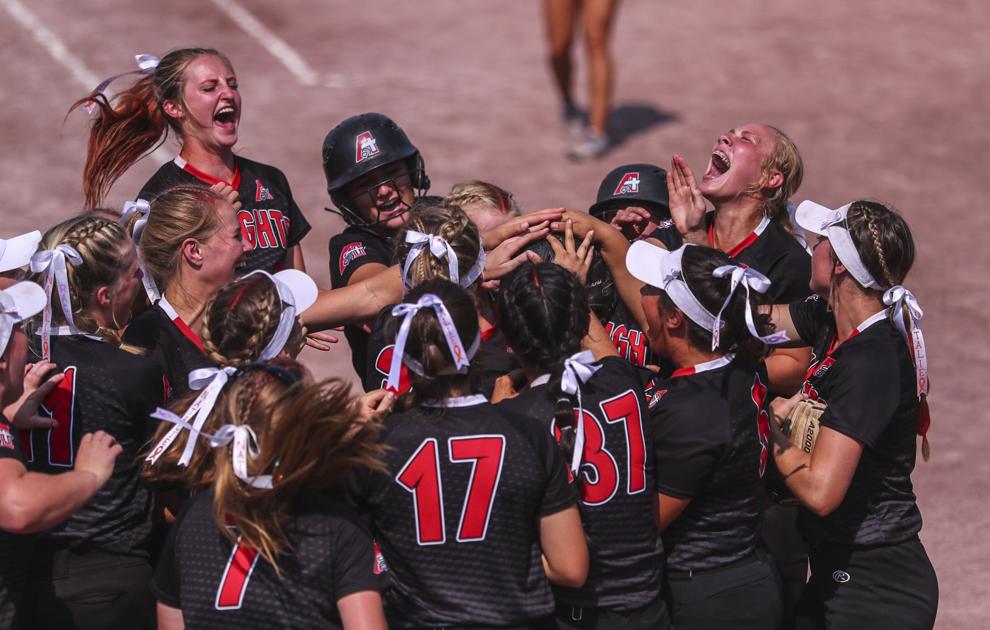 State Softball Assumption Friday 3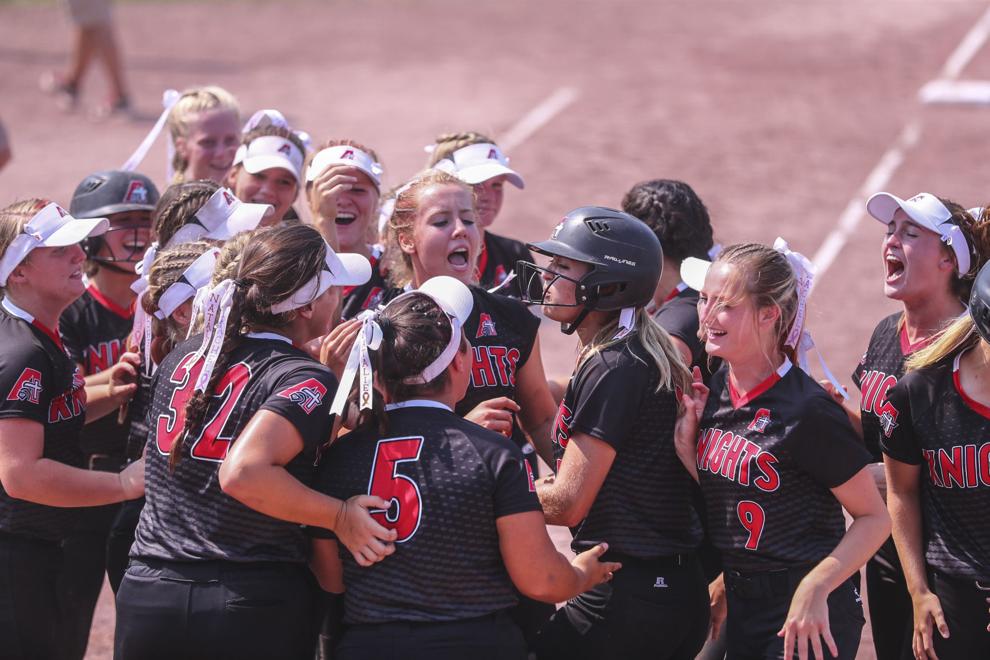 State Softball Assumption Friday 6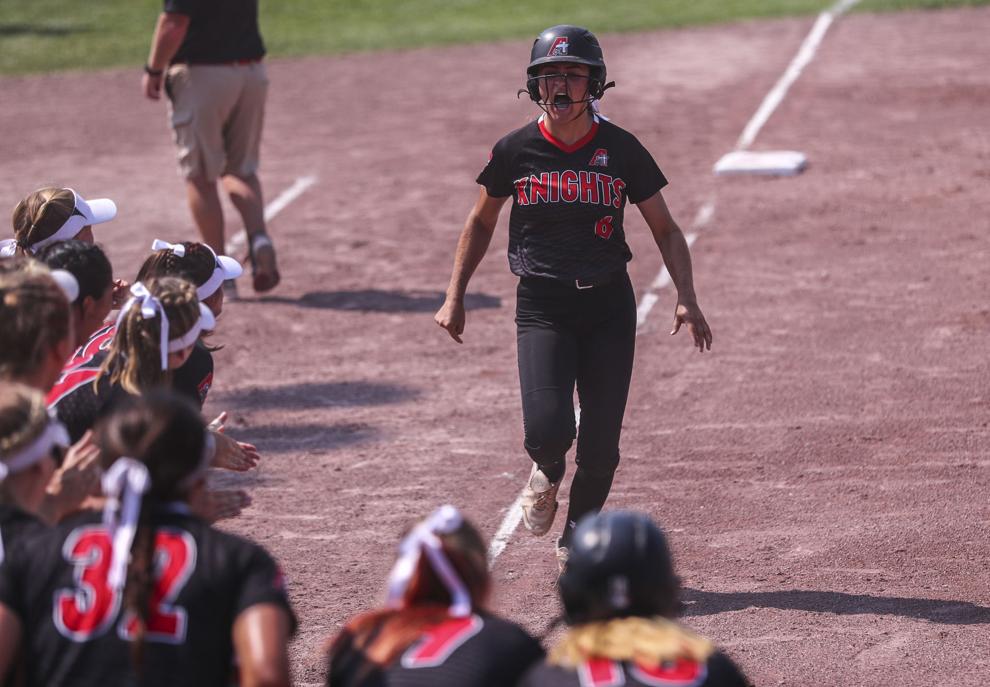 State Softball Assumption Friday 12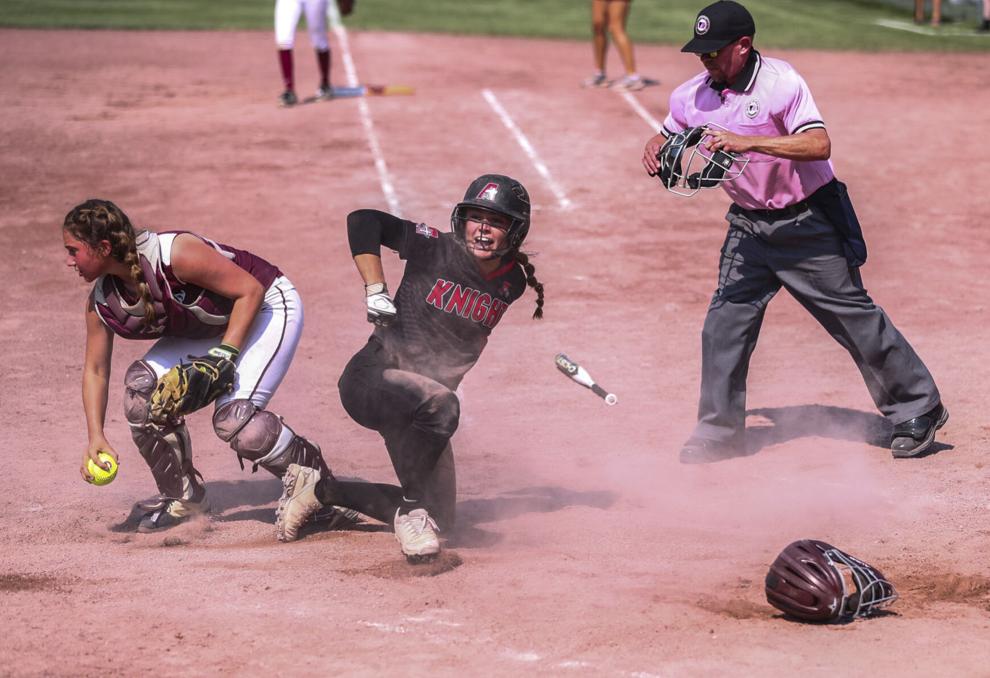 State Softball Assumption Friday 8
State Softball Assumption Friday 7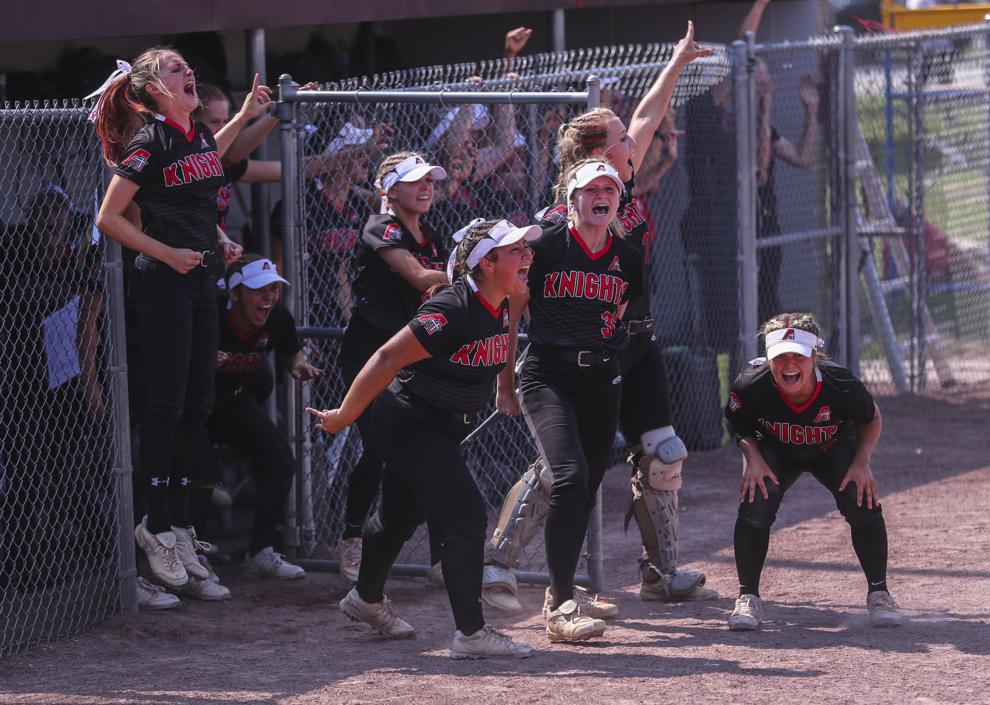 State Softball Assumption Friday 2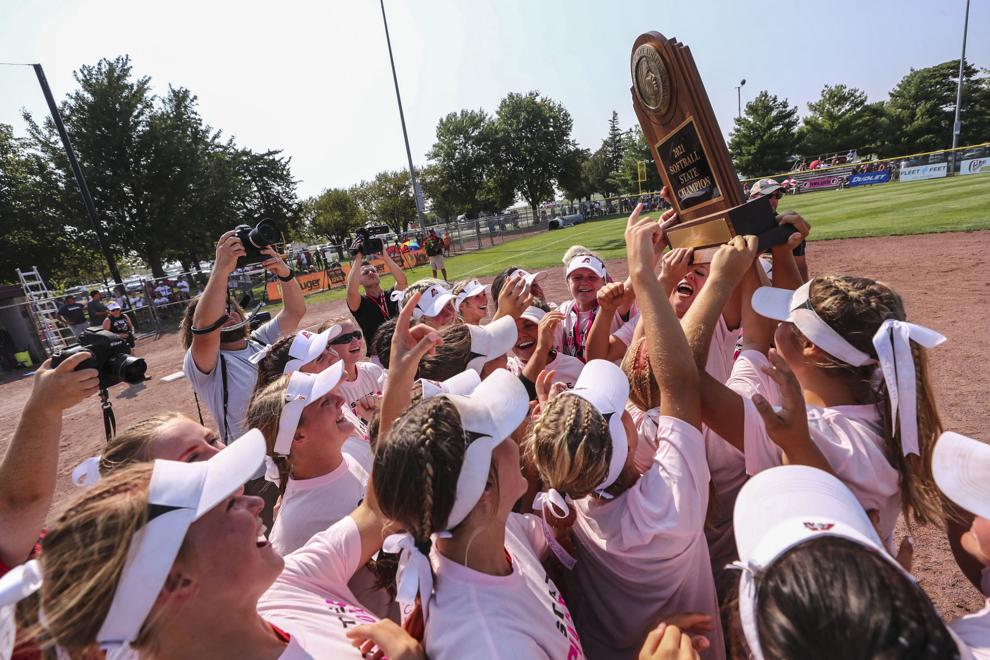 State Softball Assumption Friday 5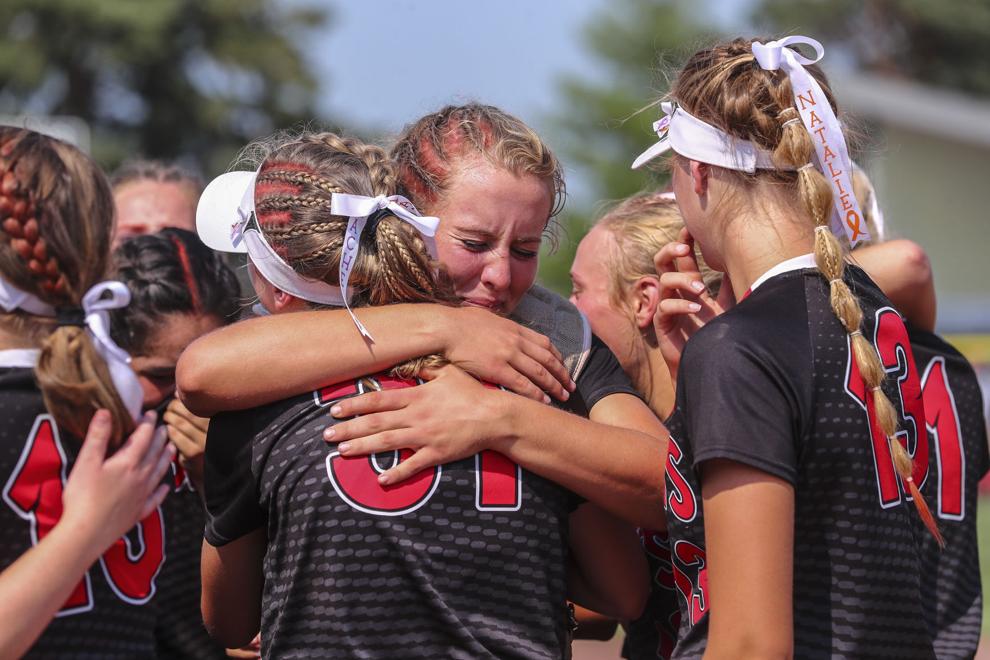 State Softball Assumption Friday 4
State Softball Assumption Friday 13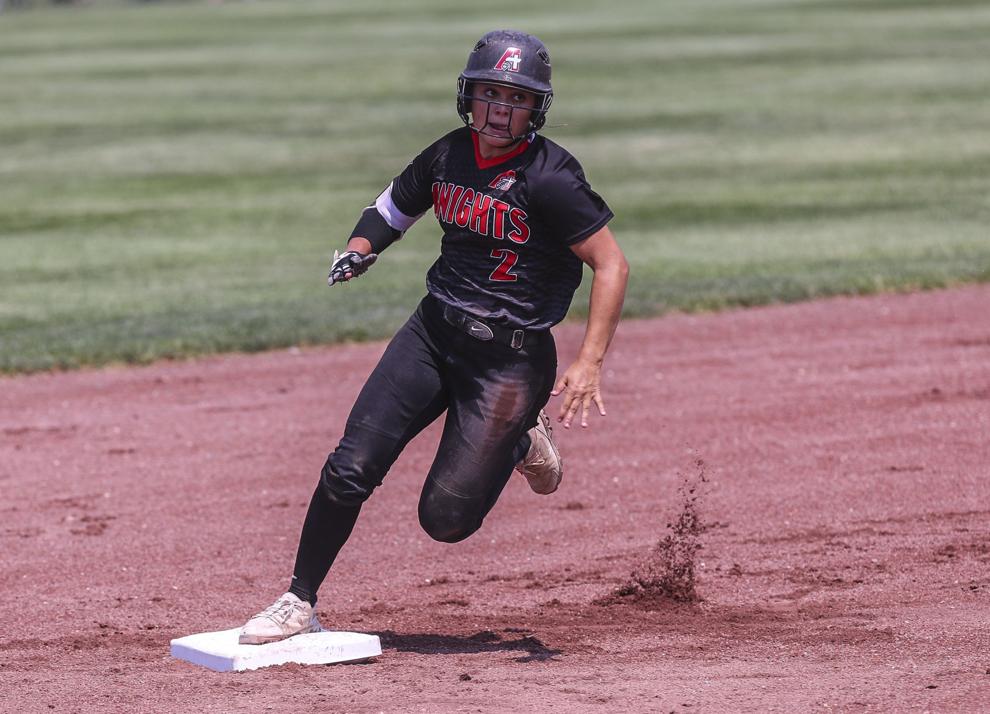 State Softball Assumption Friday 11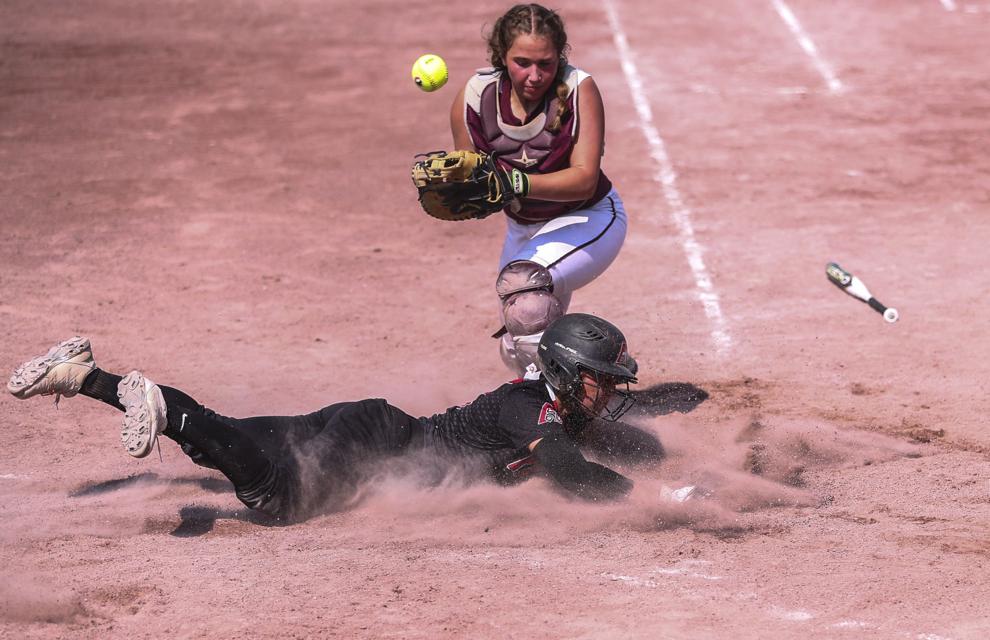 State Softball Assumption Friday 9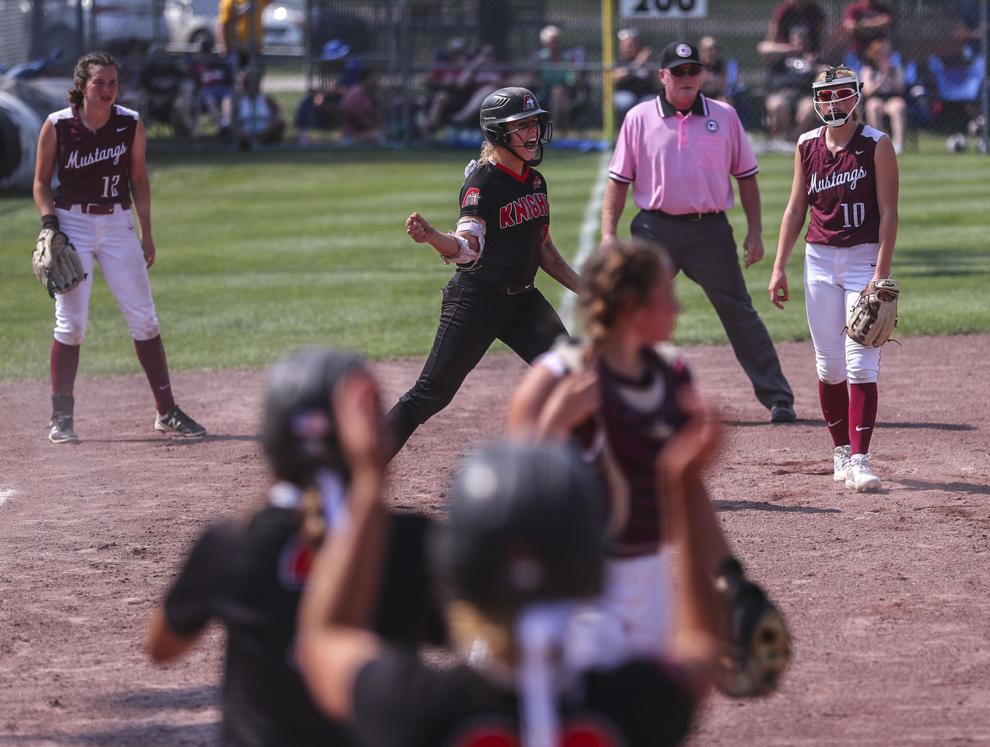 State Softball Assumption Friday 20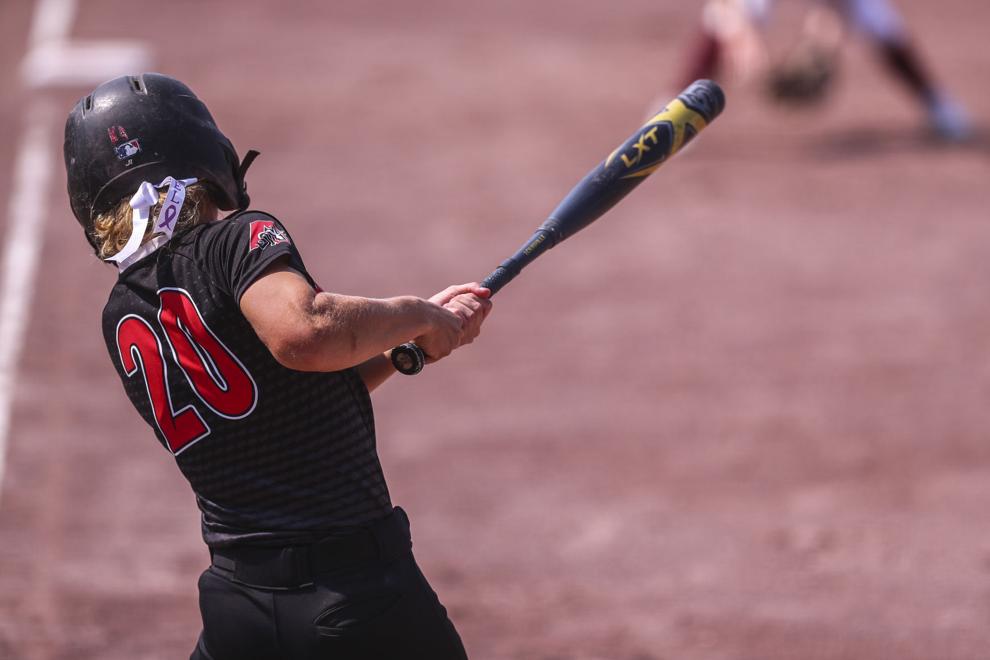 State Softball Assumption Friday 16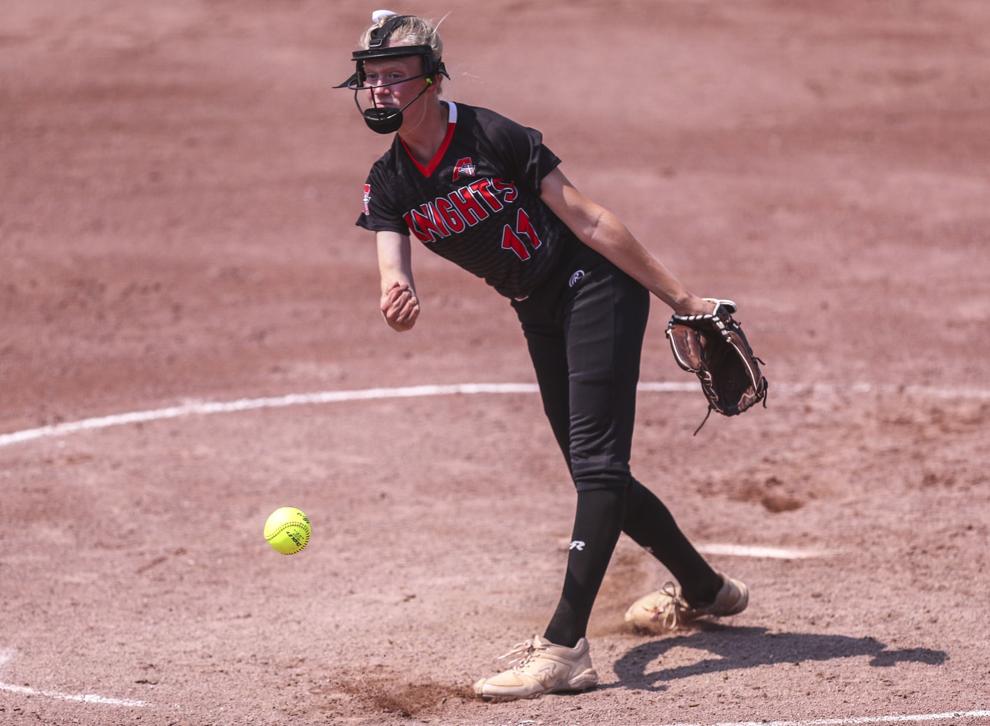 State Softball Assumption Friday 17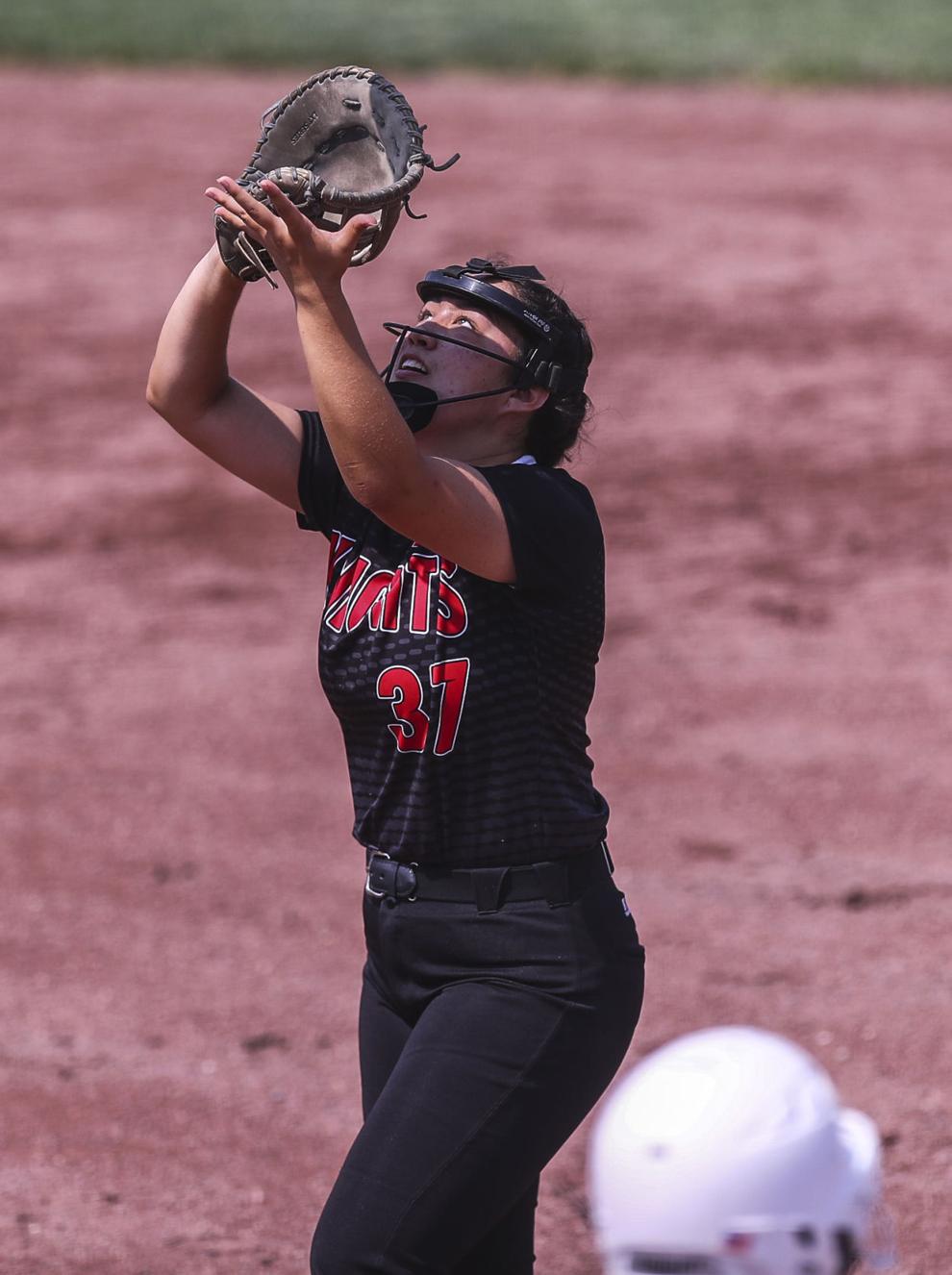 State Softball Assumption Friday 18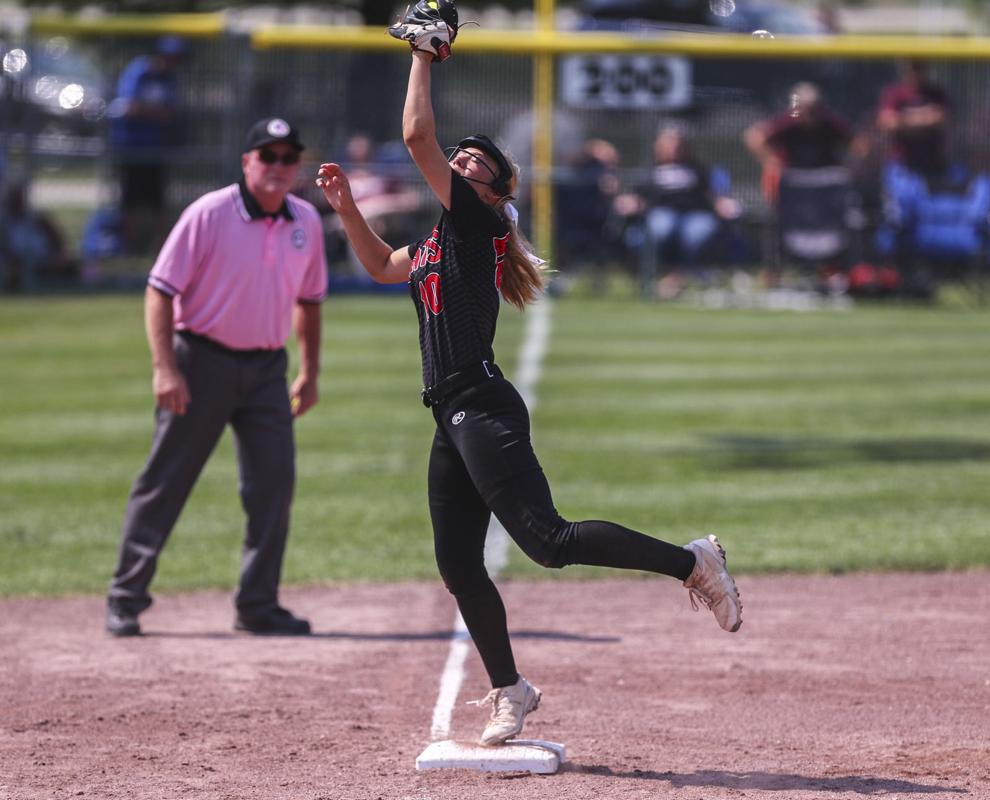 State Softball Assumption Friday 21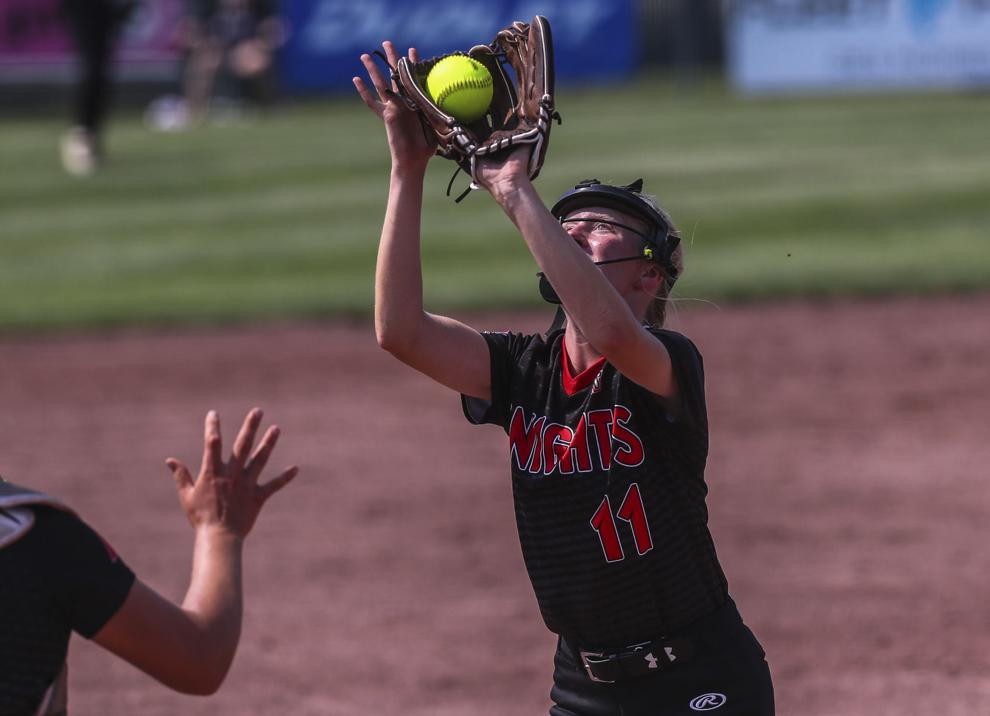 State Softball Assumption Friday 23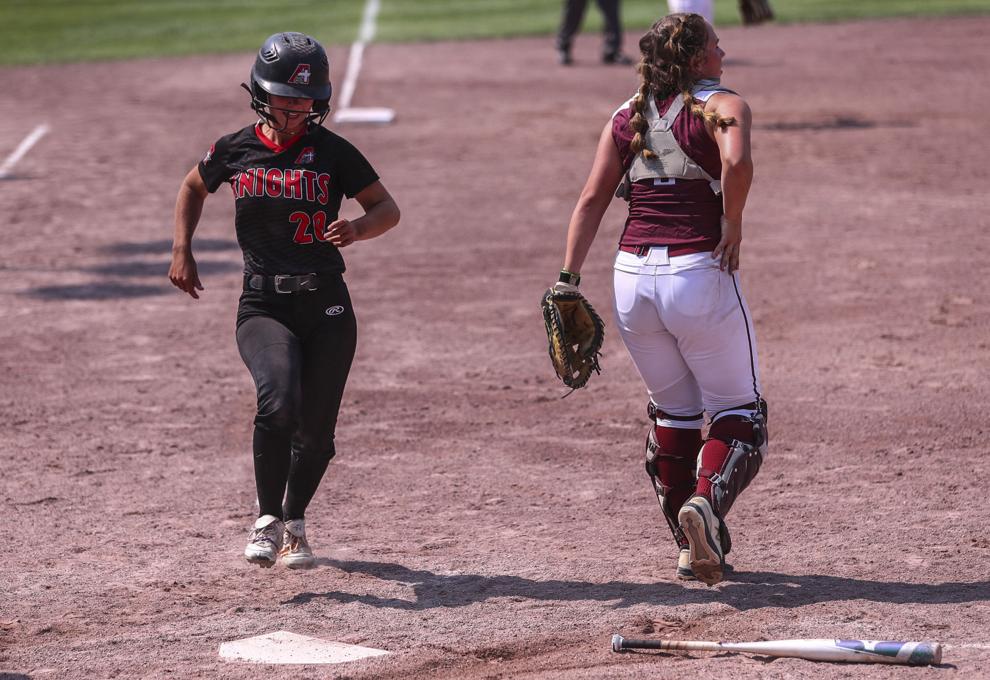 State Softball Assumption Friday 24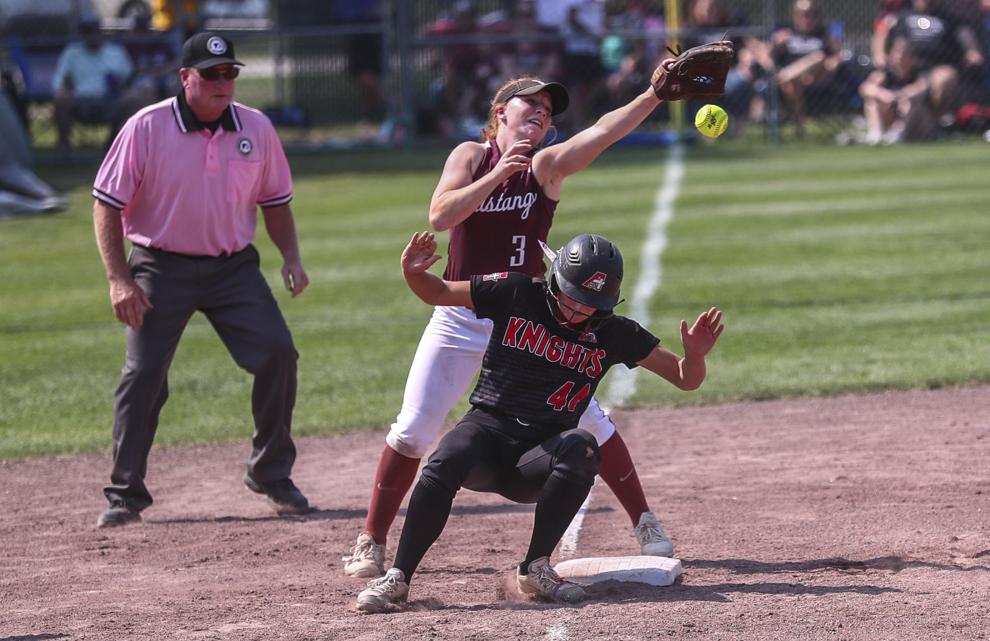 State Softball Assumption Friday 25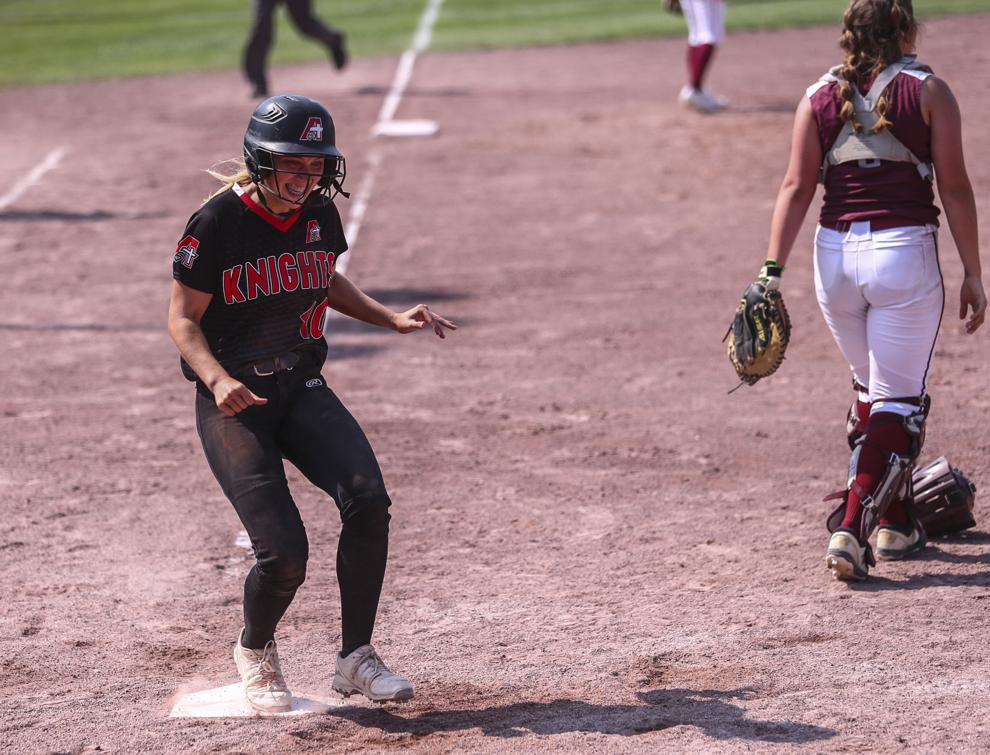 State Softball Assumption Friday 22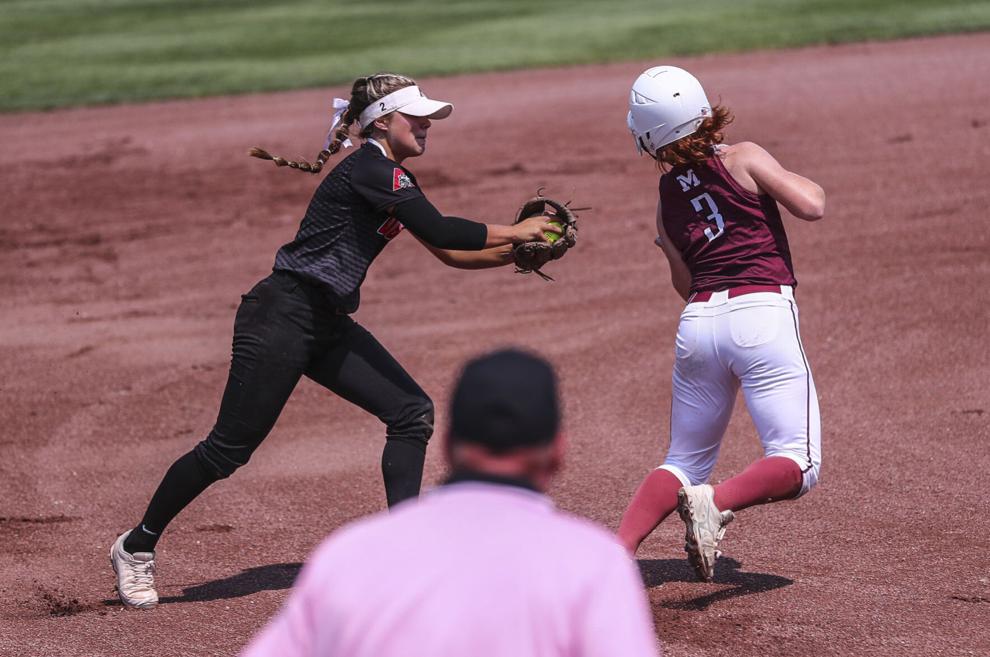 State Softball Assumption Friday 19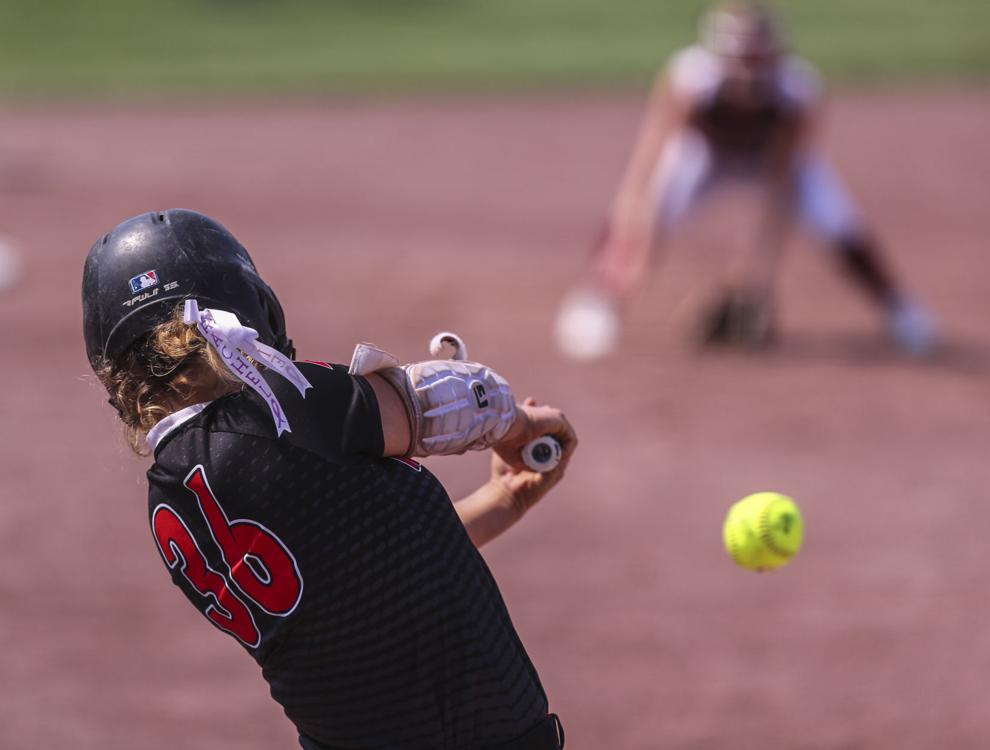 State Softball Assumption Friday 15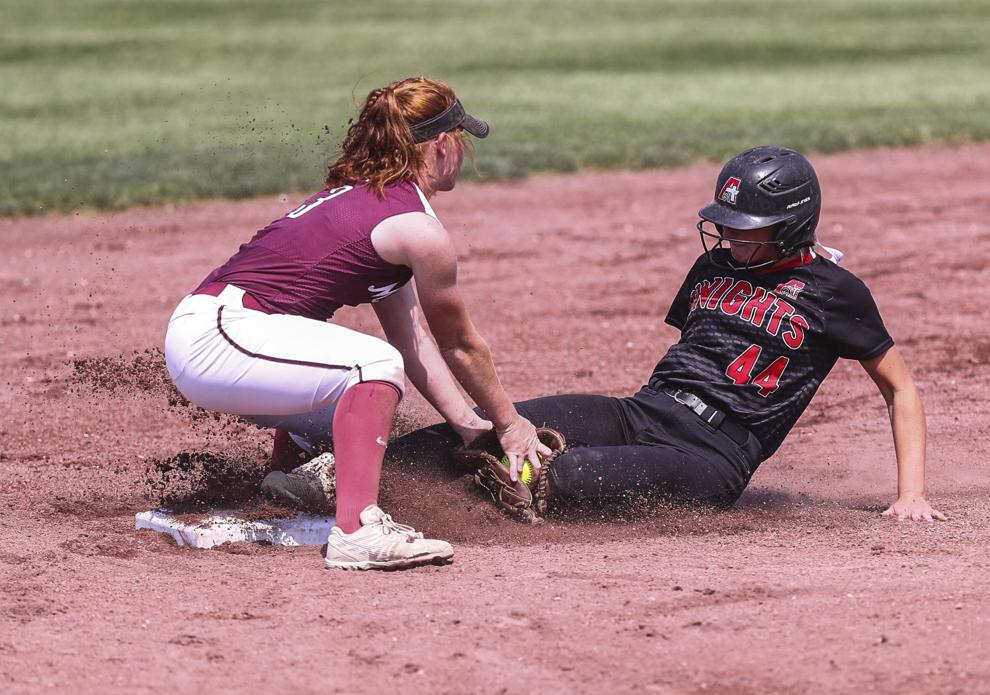 State Softball Assumption Friday 14