DEWITT — Lee Swanson did not believe Mya Cavanagh would be in the pitching circle for his softball team this summer.
The Central DeWitt senior tore the labrum in her right shoulder and suffered a bicep injury during pitching workouts this winter.
"She was bummed when it happened," Swanson said. "She came to me and said, 'I'm going to take this (cortisone) shot and see what happens.'"
That shot, coupled with sheer determination, has led to the best season of Cavanagh's career.
Cavanagh spun a four-hit shutout Wednesday night to propel Class 4A 13th-ranked Central DeWitt to the Wamac East Division title with a 1-0 win over sixth-ranked West Delaware at the Central DeWitt Athletic Complex.
The Hawks rebounded with a 6-1 victory in the nightcap to salvage a split.
Central DeWitt (25-8) won just 10 games two seasons ago and was .500 last summer. Now, the Sabers are on top of the East Division and in position to be the overall Wamac champion.
"When we were eighth-graders, this was something we never expected," senior Emily Swanson said. "To come this far is just amazing."
Coming off a season in which she compiled a 13-11 mark and 3.40 ERA, Cavanagh is 11-4 with a 1.31 ERA.
The injury, in fact, has required more focus from Cavanagh. She struck out 14 in late May against state-ranked Independence.
"It makes me realize I need to keep my pitching numbers down," she said. "Everything needs to be better."
Cavanagh figured surgery was in store. Often, that is a six- to nine-month recovery process.
"Now, here I am playing more and better than I have been," she said.
Cavanagh struck out seven and walked just one. She kept the Hawks' offense off balance with a devastating changeup.
"Her velocity wasn't overwhelming, but everything she threw moved," coach Swanson said. "We utilized her changeup to the best of her ability."
Cavanagh said she doesn't feel too much discomfort when she pitches. The pain usually comes the following day.
But with freshman Keeley Jansen, the team's other primary pitcher, at a showcase in Colorado this week, Cavanagh has had to shoulder more of the load.
Cavanagh threw both games Monday against Maquoketa. She worked three innings in Game 2 as well Wednesday.
"We're just so proud of her and how she's battled this through the season," Emily Swanson said. "Coming into the season, we were a little worried and didn't know if she was going to be back.
"I couldn't be more proud of her."
The only run in the opener came in the fourth inning. Emily Swanson laced a leadoff double and scored on Hannah Palzkill's single up the middle.
West Delaware capitalized on three errors and a two-hitter from pitcher Emily Klostermann in Game 2. Klostermann retired the last 13 Sabers.
"Offensively, we got complacent," coach Swanson said. "We took too many good pitches. There was a lot of soft contact because they were throwing everything away, and we didn't react to it very well."
The doubleheader could serve as a preview to an even bigger matchup. The teams are in the same regional and could meet in a final on Tuesday, July 16, for a trip to the state tournament.
First, Central DeWitt was going to savor its divisional title.
"That's a credit to our seniors, to our ASA coaches and playing tougher competition," coach Swanson said. "We're starting to see the fruits of our middle school program we started six years ago now.
"We've done things the right way we're hoping, and our town is buying into a little bit."
It doesn't hurt having a pitcher with some guts, too.
"Mya is going to need a big rest when it's all over," coach Swanson said. "It just shows you her toughness."
070319-qct-spt-dewitt-softball-006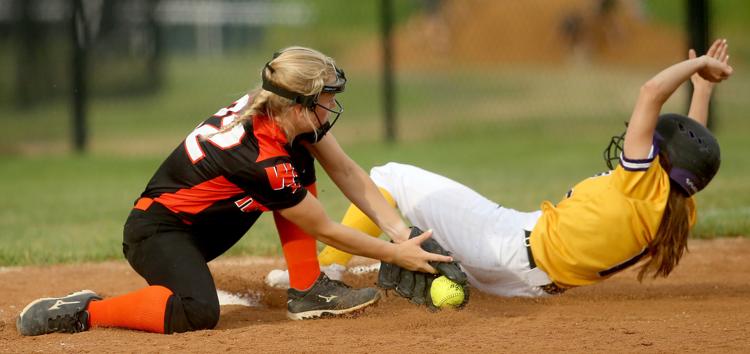 070319-qct-spt-dewitt-softball-007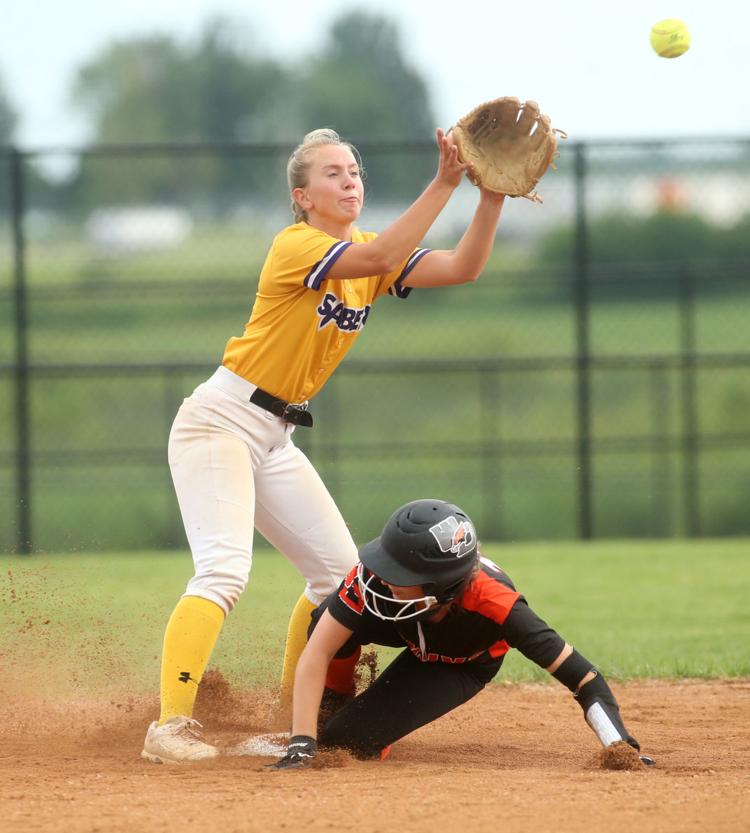 070319-qct-spt-dewitt-softball-008
070319-qct-spt-dewitt-softball-009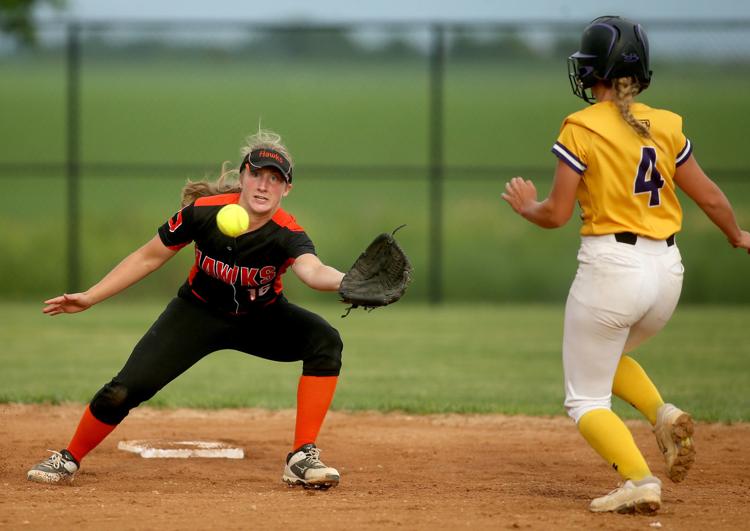 070319-qct-spt-dewitt-softball-010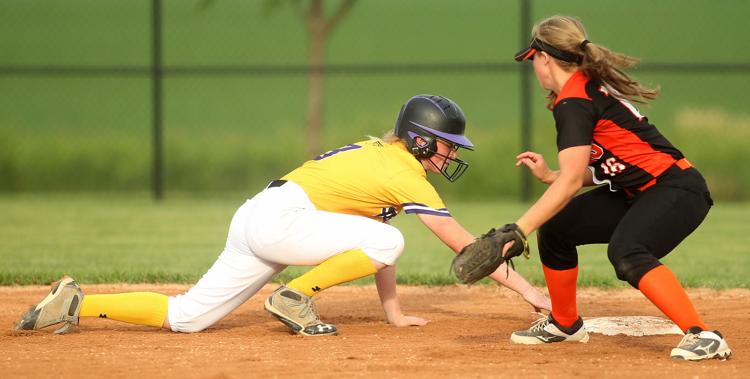 070319-qct-spt-dewitt-softball-011
070319-qct-spt-dewitt-softball-012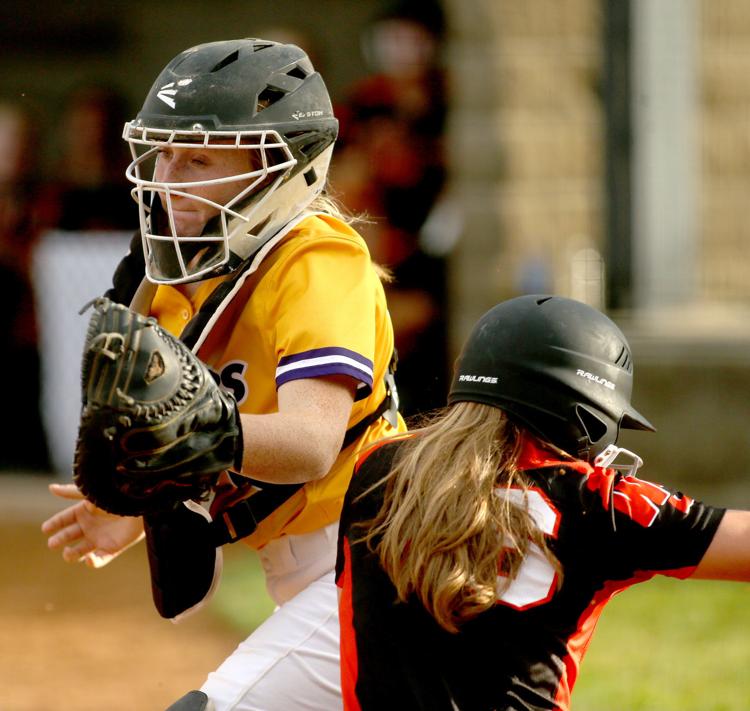 070319-qct-spt-dewitt-softball-001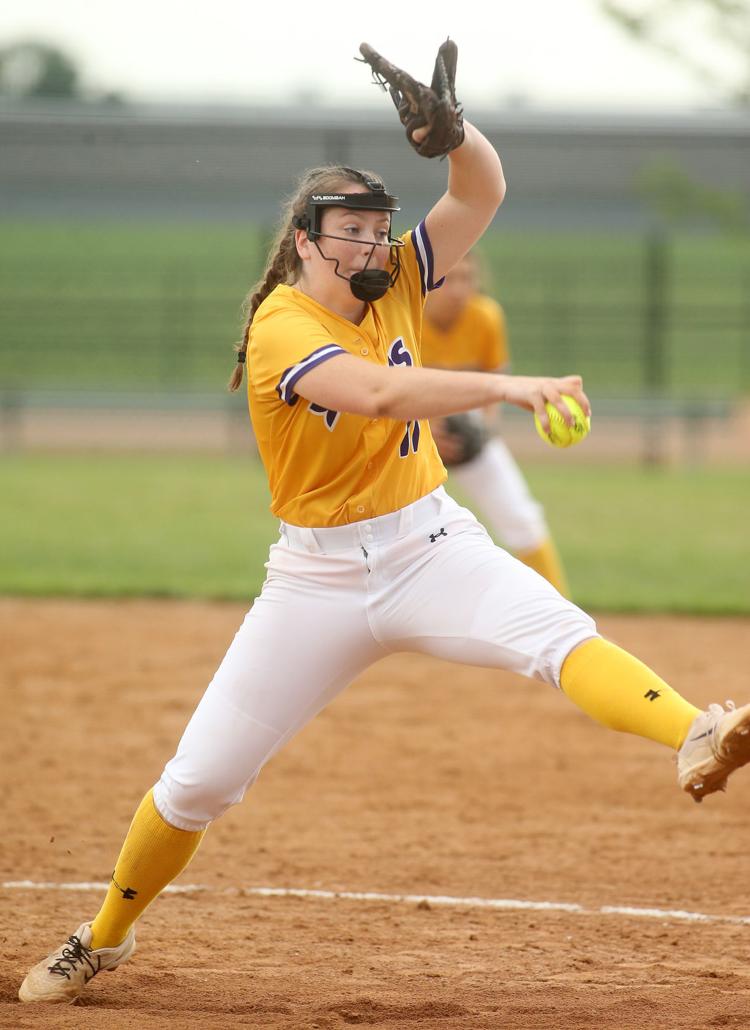 070319-qct-spt-dewitt-softball-002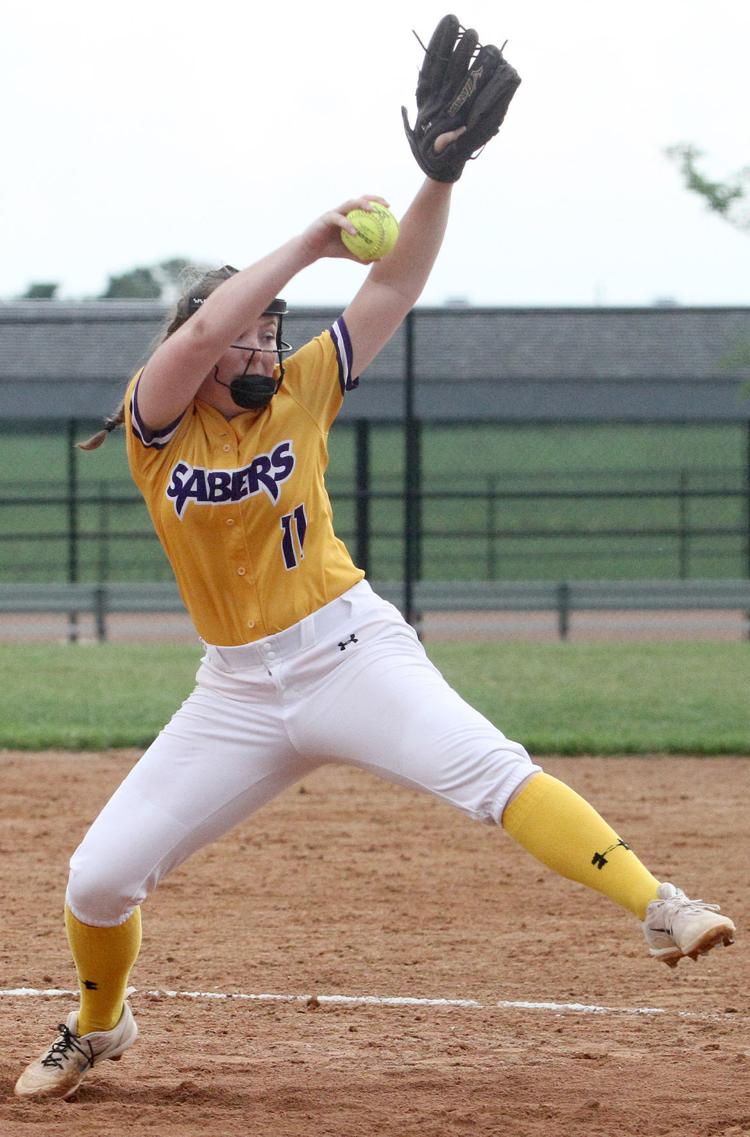 070319-qct-spt-dewitt-softball-003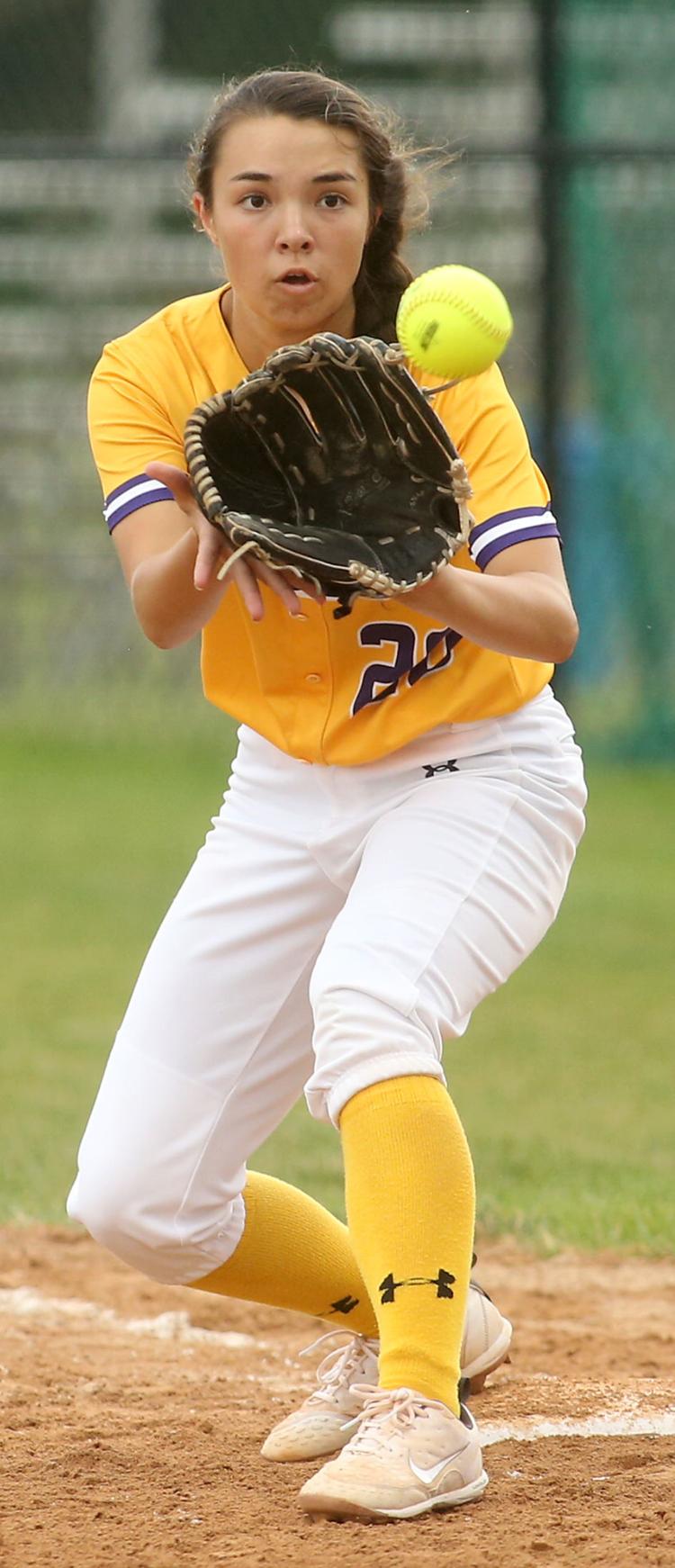 070319-qct-spt-dewitt-softball-004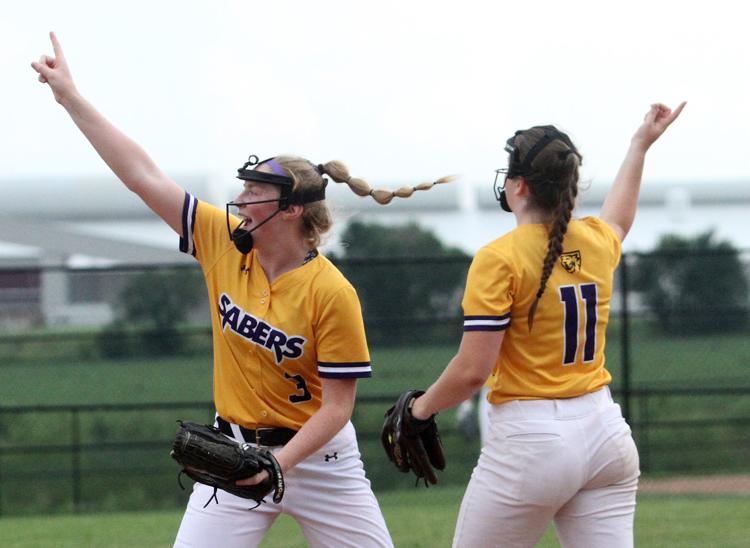 070319-qct-spt-dewitt-softball-005