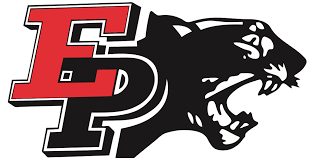 OREGON — For the sixth consecutive season, the Erie-Prophetstown softball team found itself one step away from winning the second regional championship in the co-op program's history.
For the sixth straight time, however, the Panthers found the door closed. This time, it was Oregon ending E-P's season in the regional-title game by scoring all of its runs in the bottom of the fifth inning to earn a 2-0 victory at Oregon Park West.
For Erie-Prophetstown head coach and former assistant Kerrie Tenboer, Saturday's loss was even tougher to take as she had been with the five senior members of the Panthers' roster — Morgan Dorathy, Makenzie Glassburn, Corrie Remley, Ady Scott and Cheyenne Wiemken — throughout their high school careers.
"You're never prepared to have to make that speech," Tenboer said of addressing her squad after its season ended at 17-6. "These seniors started with me as freshmen, so that's why this is especially hard for me. I just told them I was sorry that things didn't go their way."
One of the younger Panthers, sophomore pitching ace Aylah Jones (9-2), did her part to try and extend her senior teammates' season into Tuesday's IHSA Class 2A sectional semifinal round. She posted 15 strikeouts and at one point struck out seven Oregon batters in a row.
However, back-to-back two-out RBI singles by the Hawks' Reilee Suter and Bella Koertner (2-for-3) in the fifth proved to be the difference for the second-seeded hosts.
"Aylah's been great for us on the mound," Tenboer said. "I knew going into the postseason that the ball was going to be in her hands. She's done a phenomenal job for us, and she's got a bright future ahead of her."
The Hawks (23-6) got a strong outing from junior hurler Mia Trampel. She tossed a four-hitter with three walks and 11 strikeouts. However, the third-seeded Panthers had opportunities for an early breakthrough.
In the top of the first inning, Jones worked a lead-off walk and moved up to second base with just one out after an Emma Davis sacrifice bunt, but Trampel retired the next two batters.
In the third, E-P had an even greater opportunity, not just to score, but to have a big inning.
With one out, Sydney Schwartz walked and Jones and Davis followed with singles to load the bases. Again, Trampel put out the fire by getting Mya Jones to ground back to her, initiating a home-to-first double play to keep Erie-Prophetstown off the scoreboard.
"We had the bases loaded with our three and four hitters (Mya Jones and Scott) up," said Tenboer. "The next thing, one pitch and they're out of the inning with a double play. We never got as good an opportunity to score after that."
Erie-Prophetstown did had a chance in the top of the fifth ahead of Oregon's two-run rally when Jaiden Oleson rapped a lead-off single and advanced to third on a steal of second and a Schwartz sacrifice. After a two-out walk to Aylah Jones, Trampel struck out Davis to retire the Panthers.
"We'd been scoring a lot of runs all season, but we couldn't string enough hits together (Saturday)," said Tenboer. "For some reason, we struggled to get those extra hits to score against Rock Falls (a 1-0 E-P win in the regional semifinals). The same thing happened today.
"Coming into today, we didn't know what to expect. You have to give their pitcher props for sure, she jammed us all game and we couldn't adjust."