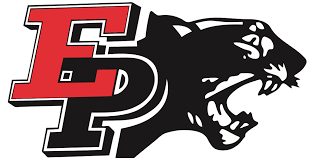 PROPHETSTOWN — Preparing for the upcoming final week of the regular season, the Erie-Prophetstown softball squad was looking to keep blazing a path as one of the area's hottest teams.
The Panthers took a seven-game winning streak into Saturday morning's Three Rivers Conference crossover matchup with Orion, a team that had reeled off four consecutive victories itself.
Down a run midway through, Erie-Prophetstown scored twice in the bottom of the fifth inning and held on to edge the Chargers 2-1.
"Today was definitely one of those games we knew was going to be tough," said E-P coach Kerrie Tenboer, whose 13-3 squad has now won eight straight and is tied with Princeton in the Three Rivers Conference's East Division, sporting a 9-1 league mark.
"We know Orion had been playing well, but we hung in there and got the job done. We've had some tough games the last week and a half and managed to come out on top."
The Chargers (10-10) went up 1-0 in the top of the fourth when Jenna Drish (3-for-3) doubled and was driven in by Ella Sundberg. In the pitching circle, Orion's senior ace Drish (7-4) looked like she would make that lead hold up.
"I was talking to Jenna before the game, and she told me, 'Coach, I'm ready.' When she's on, we know the game's going to be a good one," Orion coach Sarah Frenell said of her ace, who allowed four hits and two walks with six strikeouts.
"She was throwing the ball good and hitting her spots. We knew this was going to come down to the wire. They just happened to have a couple of timely hits back to back."
A two-out single by Aylah Jones (2-for-3) ignited the Panthers' fifth-inning rally. She came in to score on a double by Emma Davis, and then Jaden Johnson followed with her own two-bagger to bring in Davis and give E-P its first lead.
"I'd been having quality at-bats all day; I worked the count full both times (before the RBI double) and had a walk and a hit-by-pitch," Johnson said. "I was just waiting for my pitch. Getting back-to-back hits was big for us, to keep our energy going."
E-P senior pitcher Corrie Remley (6-2) kept her energy levels up throughout a complete-game gem as she tossed a four-hitter and allowed just the one unearned run with no walks and six strikeouts.
Orion had runners on first and second with one out in the top of the sixth, but Remley was able to put out the fire and maintain the lead.
"I knew we'd start hitting the ball eventually," she said of her teammates' late outburst. "The last few games, we've been starting off slow, but we pick it up. I felt like today was a great team win; whenever I started to get down on myself, my teammates were there to pick me up."
Ever since dropping three straight games following a 5-0 start, the Panthers have been riding a wave that that it hopes does not crest anytime soon.