It is not supposed to be easy, but Rock Island freshman softball standout Taylor Pannell sure made it appear that way Saturday.
The freshman infielder went 7-for-9 with a double, triple, home run and three RBIs in the Rocks' Western Big Six Conference doubleheader sweep of Moline 4-1, 9-6 at Bob Seitz Field.
The Rocks extended their winning streak to eight and are now 12-3, 4-0 in the Big 6, while Moline falls to 9-6, 1-3.
"Taylor is just a great player," RI coach Chris Allison said. "She works at it, and she makes adjustments. I told her she didn't have to pull everything and she could go to right field. What's she do, she hits a huge two-run double over the right fielder to put us ahead 9-6 in the seventh inning of the second game.
"She made a couple of base-running mistakes, but that is part of the game and learning point for her."
Pannell has shown an ability to learn as she goes. After a bit of a struggle at the plate last Saturday, she came out today and hit line drives all over the field. Her home run in the sixth inning of Game 2 was a rocket to left center.
"I was way too anxious last week, and coach told me I don't have to swing at the first pitch every time," Pannell said. "He said I need to wait for my pitch to hit. I knew I hit that (homer) good, but I saw some other balls that were hit hard that didn't get out, so I just kept running.
"The base-running mistakes were just part of me always being an aggressive base runner. I'll fix that."
Moline coach Mark Gerlach sees something different in Pannell. While she had the seven hits, Gerlach was more impressed with a play she made at third base with the tying run at second base and two outs in the sixth inning of Game 2. Sydney Jensen hit a hard shot down the line, Pannell made a slick backhand grab and fired a strike to first to end the inning.
"You can see how good she is," Gerlach said. "She plays with great confidence. I think Ally Gore has that kind of ability, but she doesn't believe in it the way Pannell does.
"That play at third was as good as it gets. That is a hit almost every time and we are tied. That might have been the play of the game, and she made it look easy."
Said Pannell of that play, "I have been spending a lot of time working on the backhand down the line. The biggest thing was I had to get the throw out and there quick."
The Rocks got two pitching wins from senior Ashley Peters. She allowed six hits in the opener — one a towering Aubry Dodd home run. Then, after Lauryn Stegall was touched up for six runs and 12 hits through four innings, Peters went the final three and allowed just two hits.
"I always have Lauryn's back, and I had confidence I could come in and do my job," Peters said. "I had a lot of confidence, and when Taylor drove those two runs in in the seventh inning, that picked all of us up."
Added Allison, "We don't like to use Ashley in two games, but I felt like we needed to. I went out in the fourth inning and told Lauryn we needed her to get the last out with (Moline) still up 6-5, then we'd get Ashley ready to start the fifth.
"It was a tough day for Ashley with losing her grandma on Thursday, but she is such a competitor. When she went in for the second game I knew what we would get and we got it."
Pannell had three hits and Peters and Makenna Carothers had two each in Game 1. Greta Specht had two hits for Moline.
In the nightcap, Pannell had four hits, Emma Spurgetis had three and Peters had two. For Moline, Jensen and Kayla DePoorter had three hits each and Specht and Gore each had two.
Rock Island vs Moline softball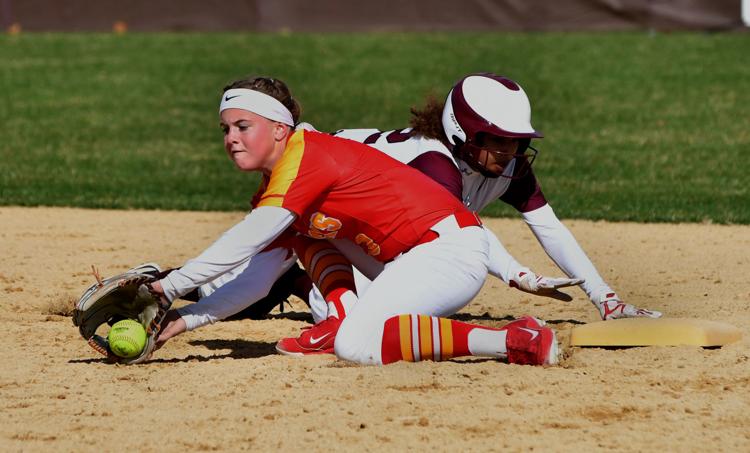 Rock Island vs Moline softball
Rock Island vs Moline softball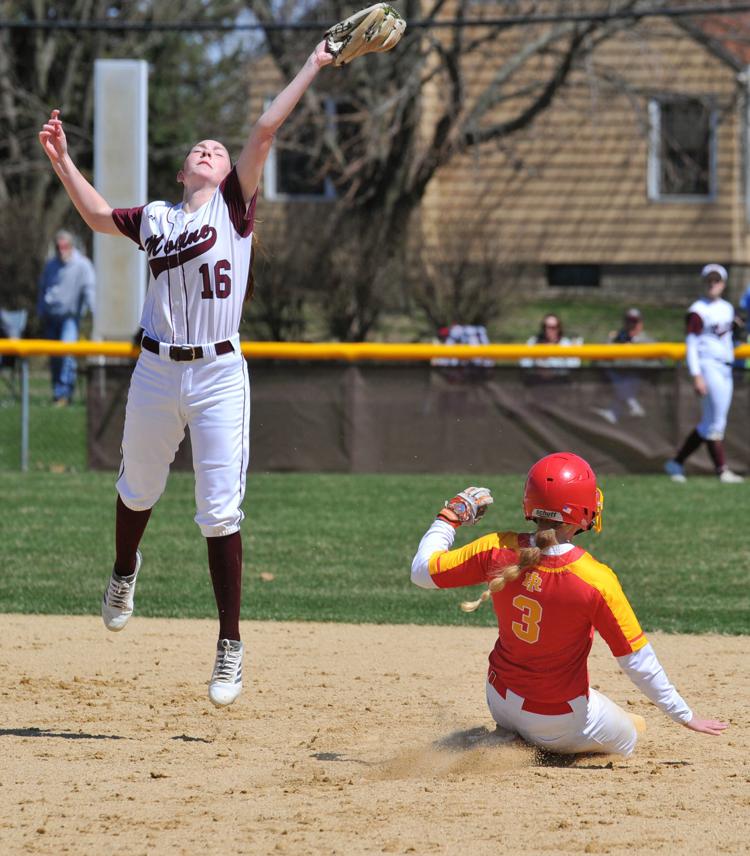 Rock Island vs Moline softball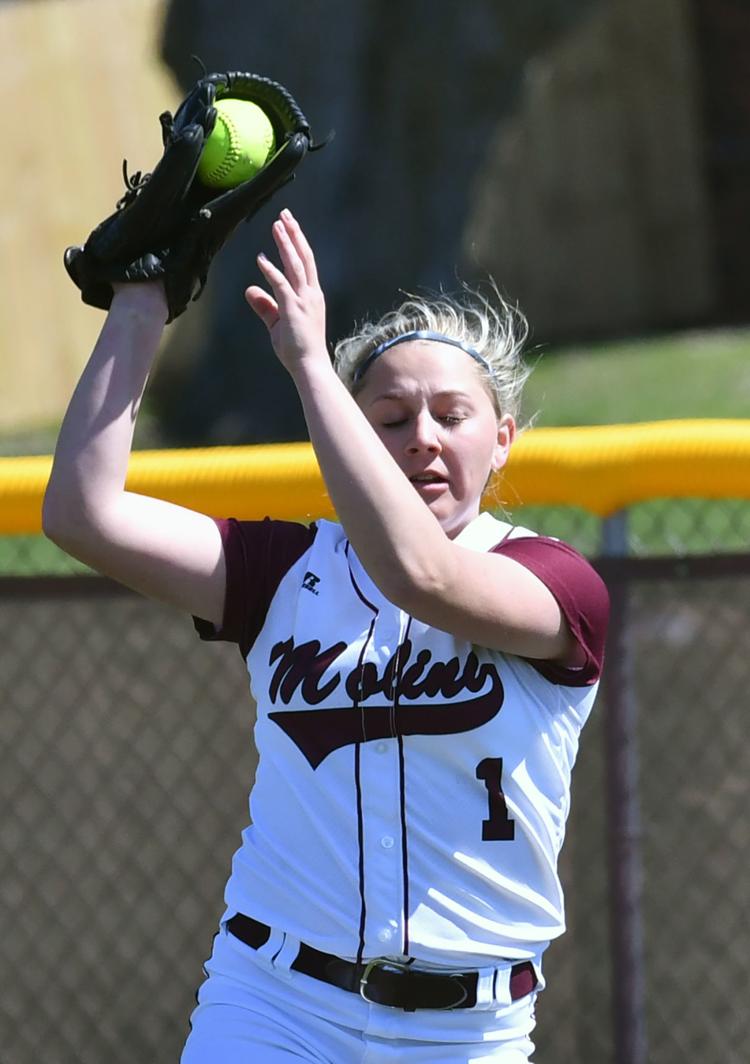 Rock Island vs Moline softball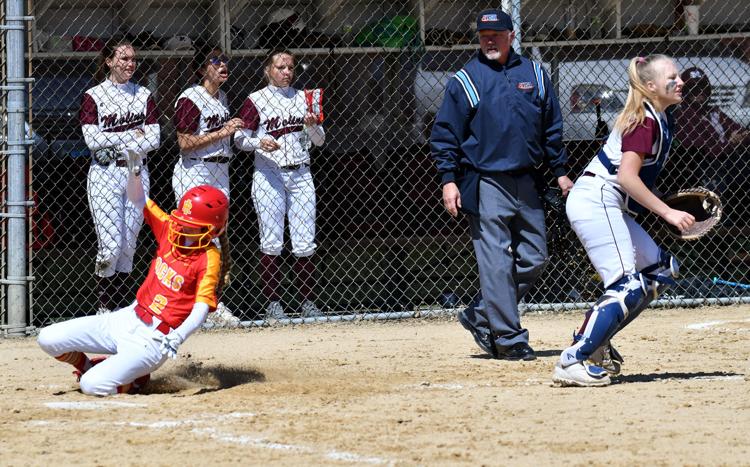 Rock Island vs Moline softball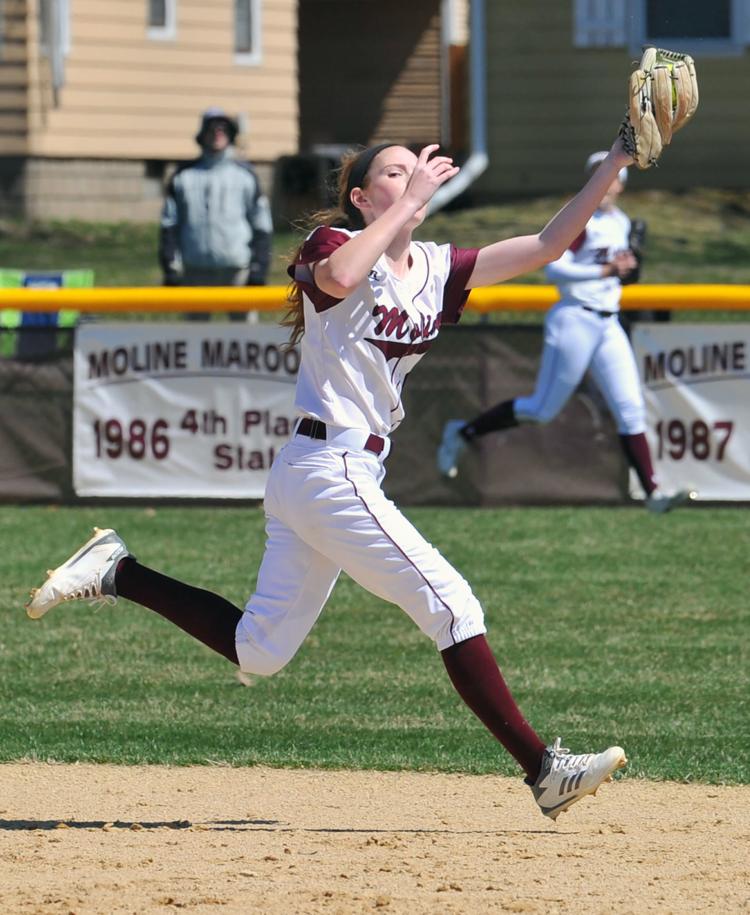 Rock Island vs Moline softball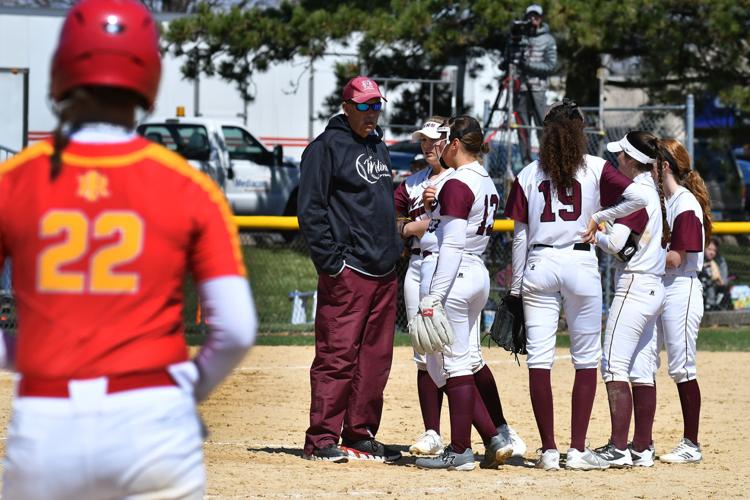 Rock Island vs Moline softball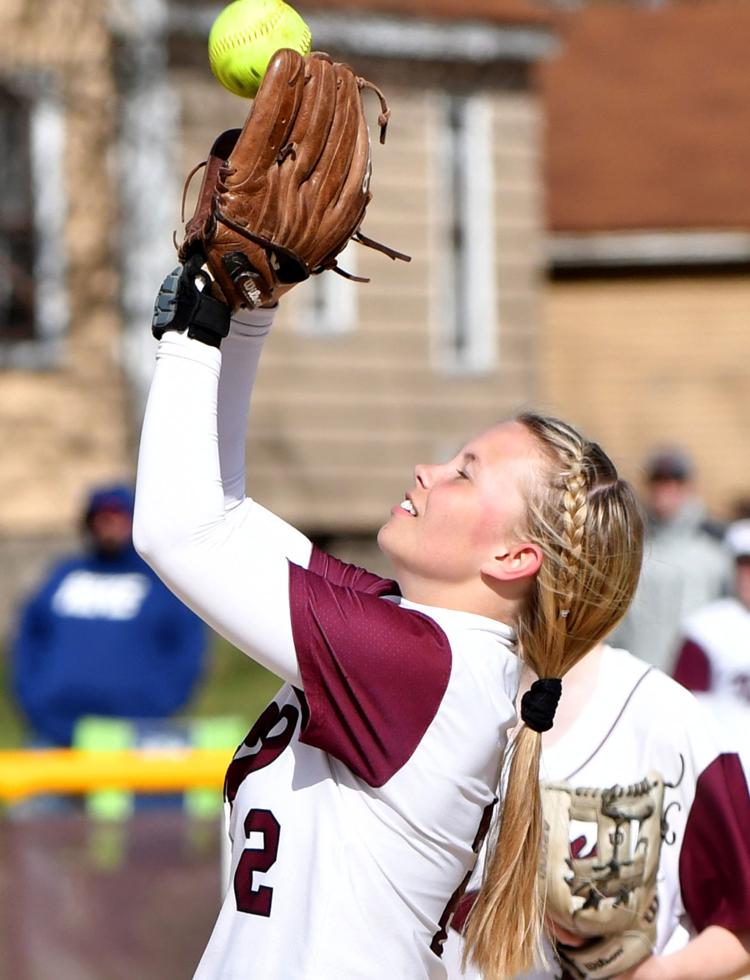 Rock Island vs Moline softball
Rock Island vs Moline softball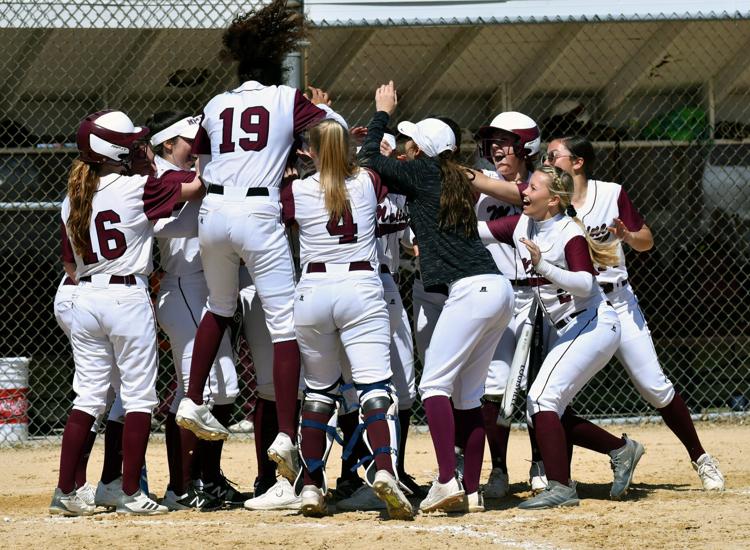 Rock Island vs Moline softball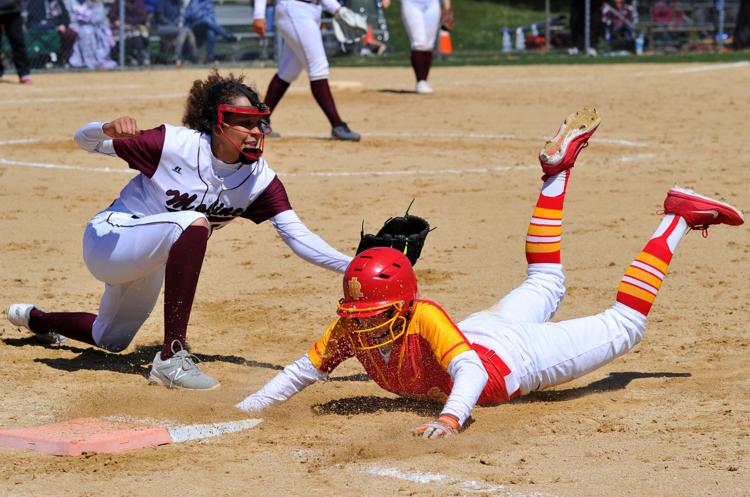 Rock Island vs Moline softball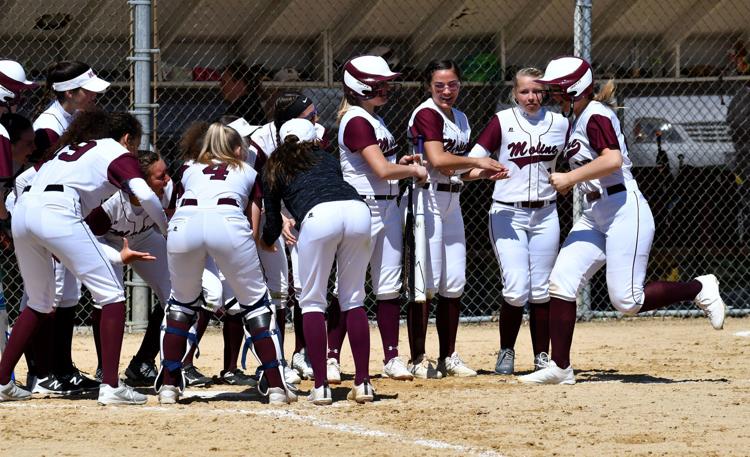 Rock Island vs Moline softball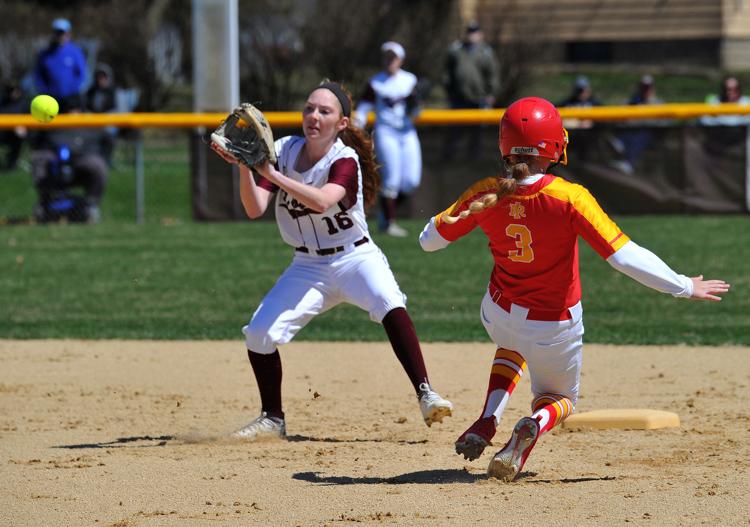 Rock Island vs Moline softball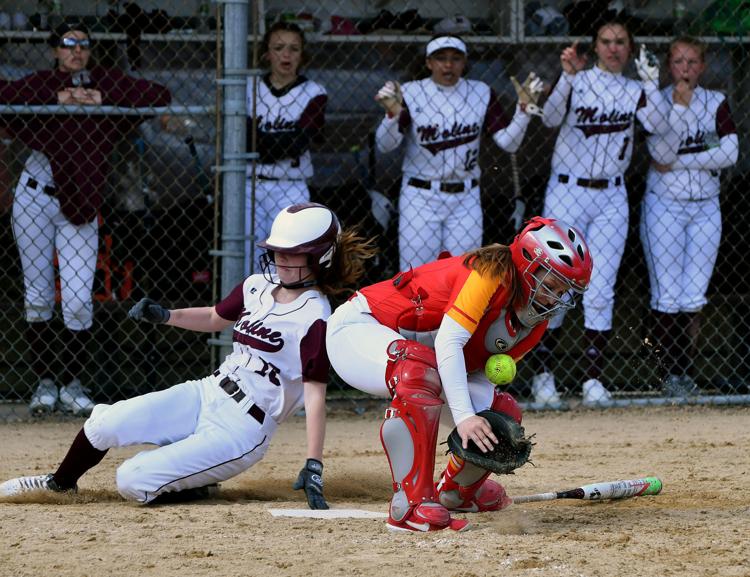 Rock Island vs Moline softball