FORT DODGE, Iowa — Call 'em the comeback kids.
North Scott's softball team was four outs from having its championship hopes dashed Tuesday. It rallied from a two-run deficit to prevail over Oskaloosa. 
The Lancers were one out from defeat Wednesday evening. They responded again in extra innings.
After two unearned runs tied the game in the seventh inning, Sam Lee singled home Kate Hayes for the winning run in the bottom of the ninth to send North Scott into the Class 4A state championship with a 3-2 win over fourth-ranked Charles City at the Rogers Sports Complex.
"That's what is great about this team," Lee said. "We never lose hope and we're always going to keep fighting."
Third-ranked North Scott (28-14) plays top-ranked Carlisle in the title game at 5:45 p.m. Friday. The Lancers are chasing their fourth championship and first since 2002.
"Our team is destined to do it," sophomore Ryann Cheek said. "We're born to do this. This is in our blood. We've had one goal in our mind and that is to win a state championship."
Luck never hurts, either.
North Scott trailed 2-0 and was down to its last out. Rachel Anderson launched a fly ball, but the center fielder, on the run, dropped it to score Brooke Kilburg.
Lee followed with a fly ball. The left fielder couldn't corral it and Anderson scored to extend the game.
"Our girls know that they've worked hard for this," North Scott coach Holly Hoelting said. "It's not we got lucky she dropped this. We worked hard for that at-bat and by working on the process, it has allowed us to have those 'lucky moments' in our favor."
Two innings later, North Scott finished it off.
Hayes, who scored the winning run on a sacrifice fly in Tuesday's game, was plunked by a 1-2 pitch to start the frame. An infield error moved Hayes into scoring position.
Then on a 1-0 pitch, Lee took Samantha Heyer's pitch into left field for a hit. Hayes darted home and scored before Charles City catcher Ashlyn Hoeft could apply the tag.
"I was ready," Lee said. "I was so excited and knew I wanted to pick my teammates up. I wanted to get the job done. I wanted to finish it out."
Those teammates were confident Lee would deliver.
"We work on those situations all the time in practice," Cheek said. "Runner on second, what are you going to do? You have to produce. There is no other option, and Sam Lee has been our backbone. She's been able to do it all the time."
For the second consecutive game, North Scott's pitching kept it in the game until a late rally.
Cheek made her first start of the postseason. She struck out 11 and walked just one in 5 1/3 innings. The southpaw's only mistake came on her final pitch of the night, a two-run homer by Hoeft.
"I'm so lucky to have three great pitchers," Hoelting said. "Even though she hasn't started the whole postseason, we've been working the last week and a half on her mental game on the mound and making pitches move instead of worrying about outcomes.
Lewis was brilliant in relief again. The junior allowed no runs, just three hits and struck out six in 3 2/3 innings. She hasn't surrendered a run in almost 11 state tournament innings.
"Our pitching has been fantastic lately," outfielder Brooke Kilburg said. "They've kept us in games."
And it has North Scott one win from a championship, something Hoelting didn't think was a possibility in early May.
"My goal at the beginning of the year was to win the first game in the postseason," she said. "We made short-term goals, and now the next short-term goal is to win a state championship.
"I couldn't have dreamed of that in May, especially in my second year of coaching. Now that we're here, it is awesome it is in our reach."
072419-state-softball-north-scott-6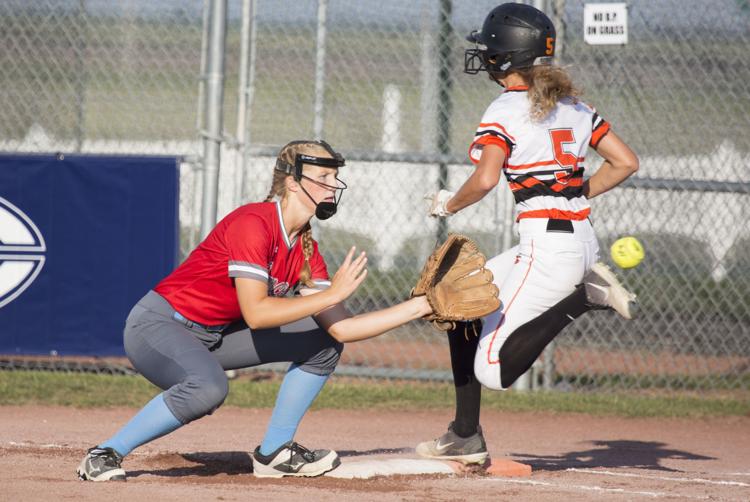 072419-state-softball-north-scott-07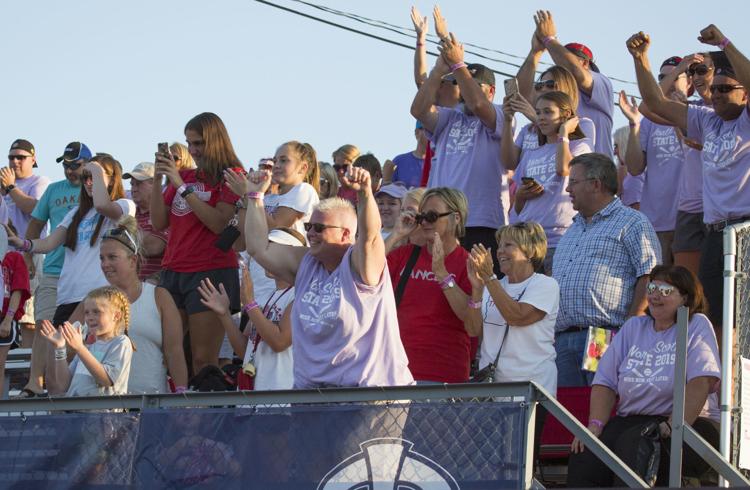 072419-state-softball-north-scott-05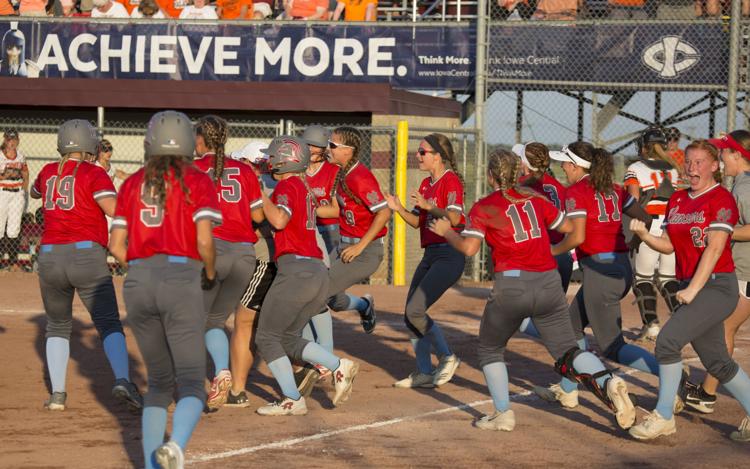 072419-state-softball-north-scott-03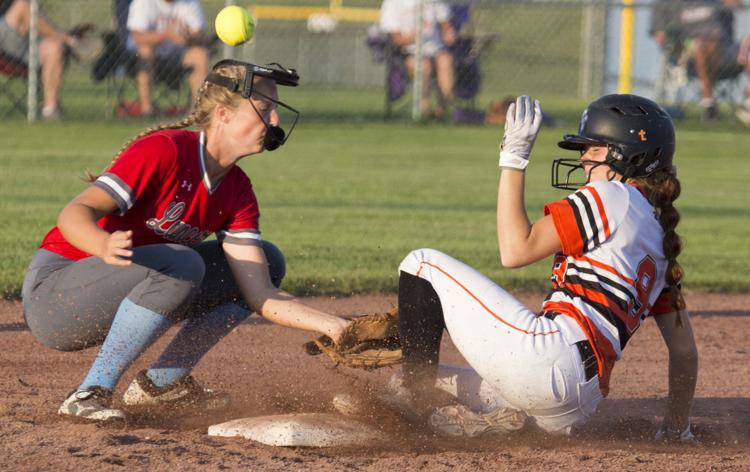 072419-state-softball-north-scott-04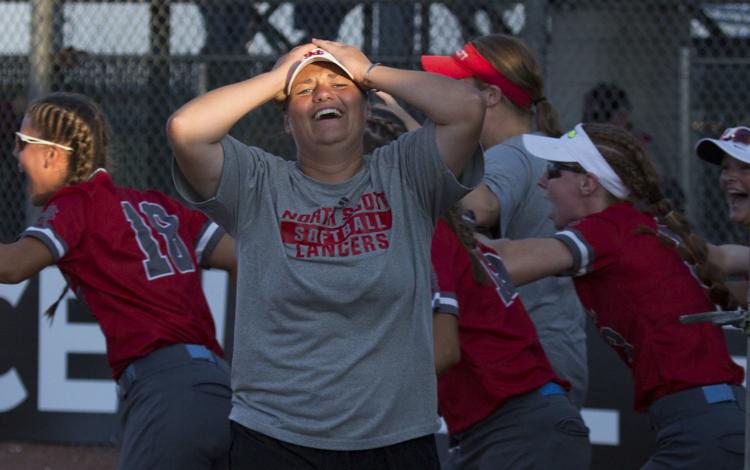 072419-state-softball-north-scott-01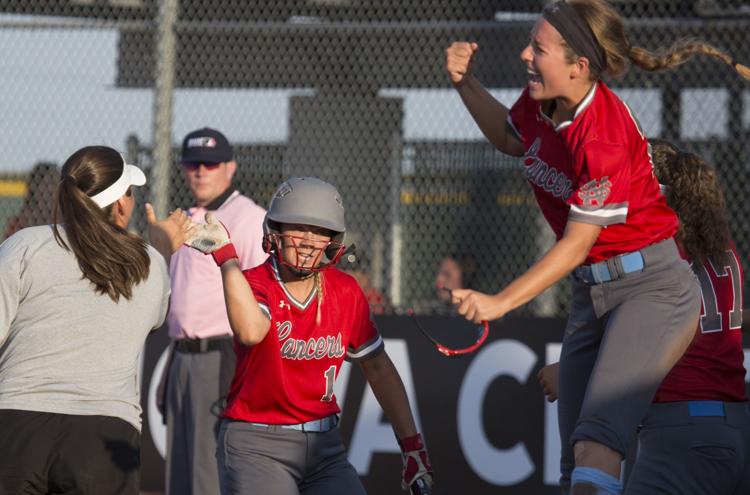 072419-state-softball-north-scott-01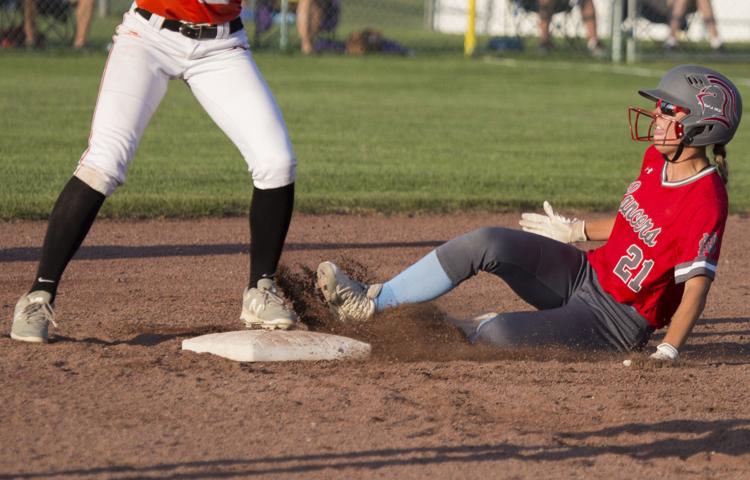 072419-state-softball-louisa-liberty-03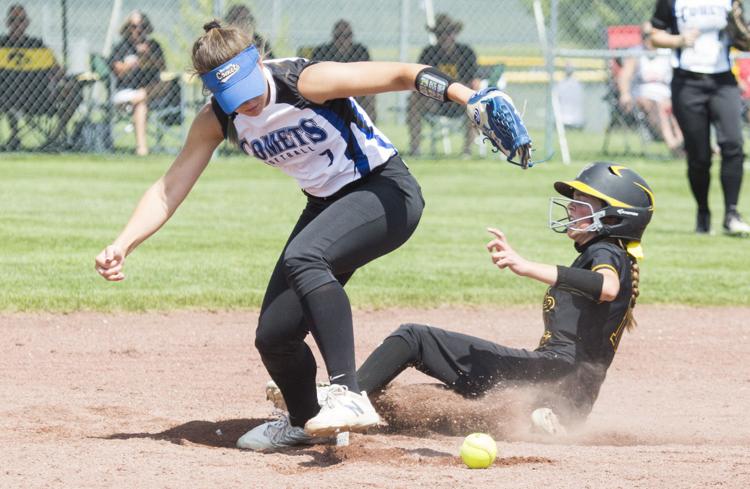 072419-state-softball-louisa-liberty-02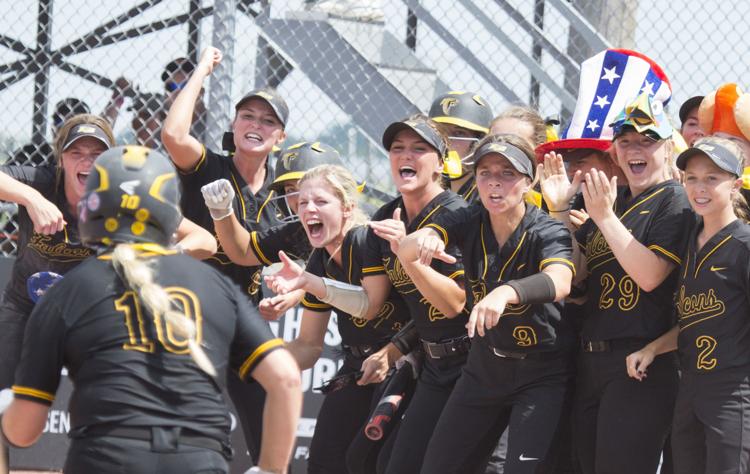 072419-state-softball-louisa-liberty-04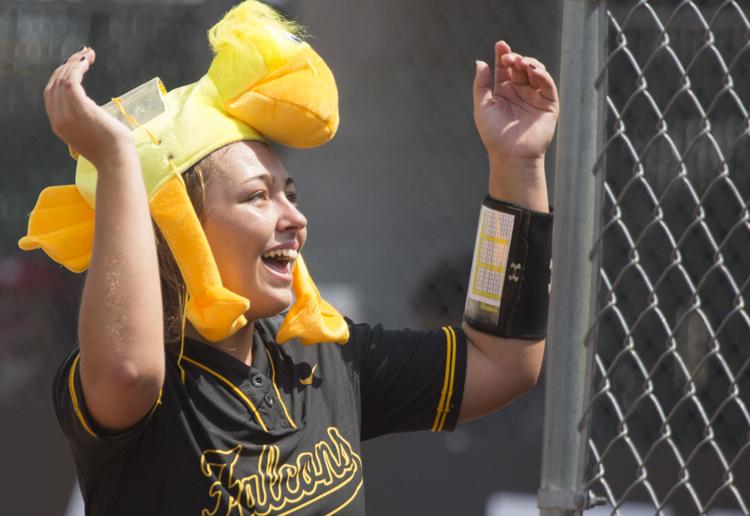 072419-state-softball-louisa-liberty-01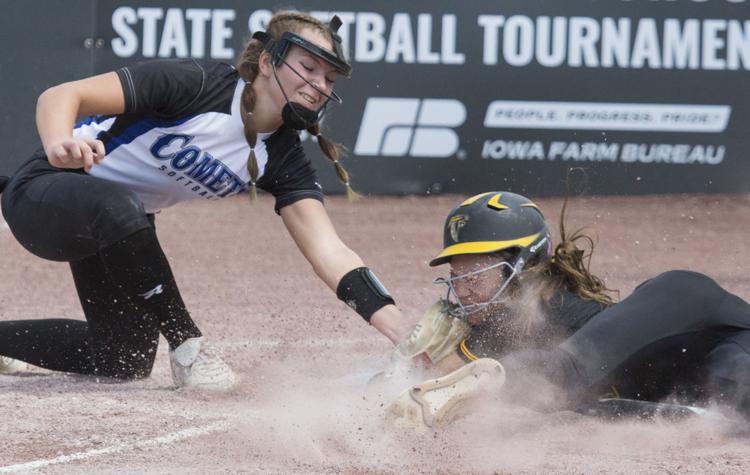 072419-state-softball-assumption-03
072419-state-softball-assumption-02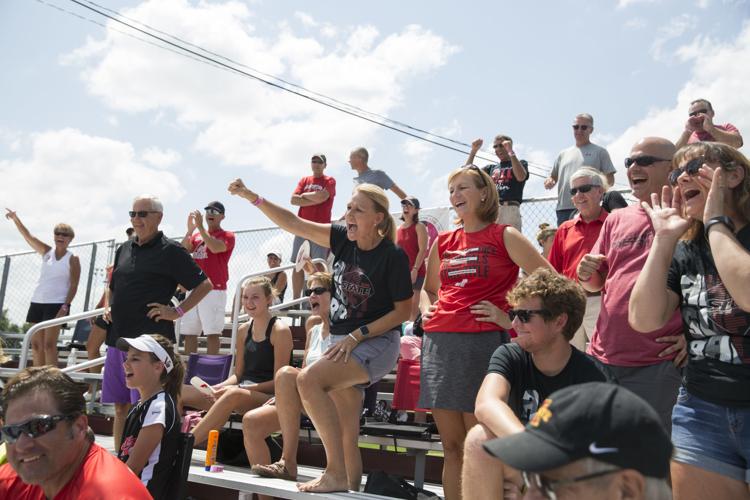 072419-state-softball-assumption-04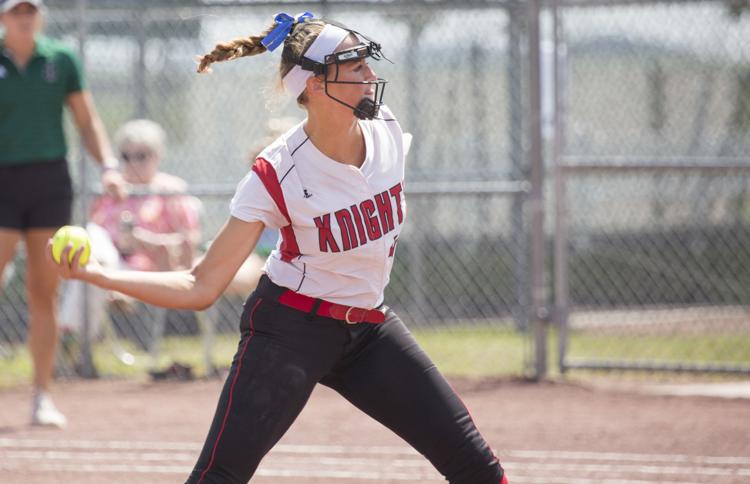 072419-state-softball-assumption-05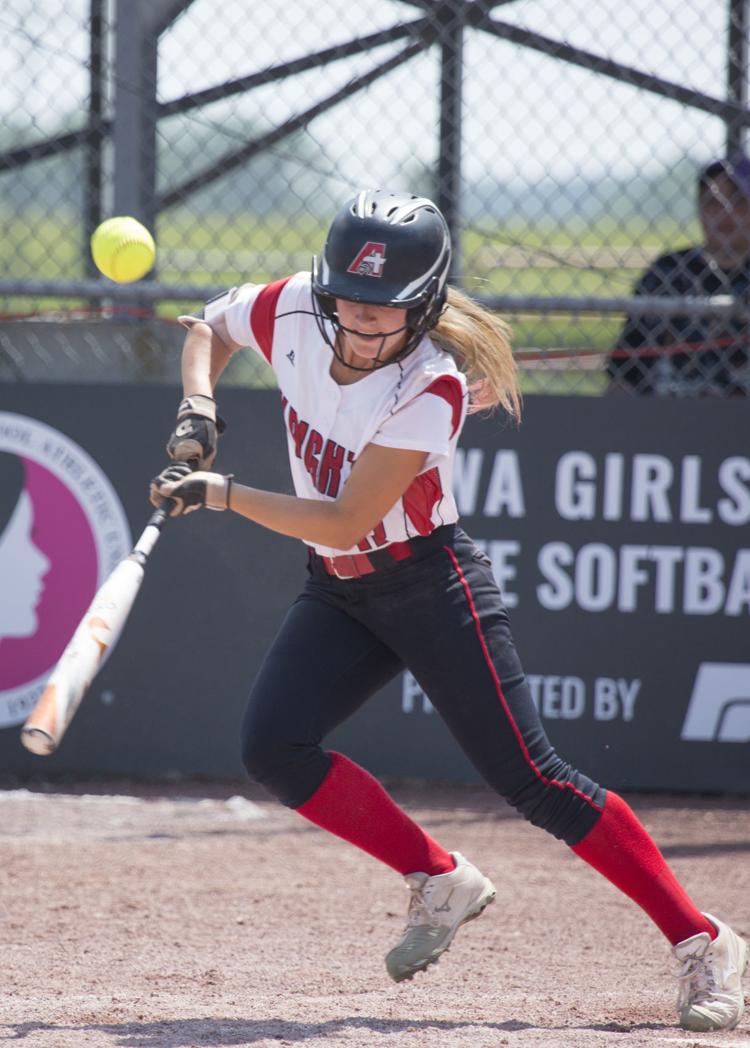 072419-state-softball-assumption-01