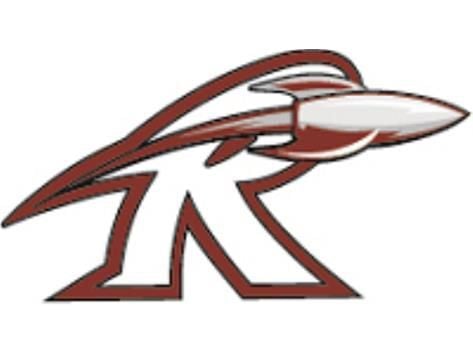 STANFORD — Suiting up with the Rockridge softball team for the first time this spring, it was games like Thursday's that Kendra Lewis looked forward to the most.
Getting the ball for the third straight time this postseason and for the second time in just under 24 hours, the Rockets' freshman pitching ace once again rose to the occasion, with the result being a fifth consecutive IHSA Class 2A sectional championship trophy.
Lewis retired the first 11 batters she faced and finished with a three-hit, six-strikeout performance as Rockridge rolled to an 11-2 victory over Stanford Olympia in a sectional-final matchup of two of 2A's best.
"Coming in as a freshman and pitching in big games like this, it's awesome," said Lewis (14-0). "Especially with a great team behind me — great hitting, great defense and an amazing catcher (junior Bailah Bognar). That helps to relieve my nerves."
"This game doesn't know your age," Rockridge coach John Nelson said, "and we don't consider it a factor. Kendra is definitely more than tough enough — physically, mentally and emotionally."
In a matchup of programs with a combined 17 state-tournament appearances, including 11 state trophies and five championships, 2A's top-ranked Rockets (26-0) scored nine of their runs in the final three innings to send the third-ranked Spartans to the sidelines at 20-4.
Four of those runs came in the top of the fifth after Olympia had finally broken through against Lewis, with a two-out solo home run by Kennedy Smith getting the hosts within 2-1. Lewis and Payton Brown had RBI singles in the fifth, with two more runs coming in on a throwing error to give the Rockets a five-run lead.
"I thought we did a good job taking advantage of being the visiting team and putting runs on the board early, but we knew Olympia had good hitters and that they'd come after us," said Nelson, whose squad faces Buffalo Tri-City, a 7-1 winner over Springfield Sacred Heart-Griffin, in Monday's 4:30 p.m. East Peoria Super-Sectional.
"I was happy that after they got their first run, we answered with a crooked number in the next inning."
An RBI single by Bree Morrow got the Spartans within 6-2 in their half of the fifth, but Rockridge kept its foot on the gas as RBI singles by Taylor Sedam and Lea Kendall (2-for-4) in the top of the sixth made it a six-run game. The Rockets added on in the seventh when Olivia Drish reached on a dropped third strike and scored on a passed ball, with another Spartan error bringing in two more runs.
"When (Smith) hit that home run, we were not worried," said Drish. "We knew we'd stay solid on defense and get some more hits and more runs. Their pitcher (freshman Danika Frazier) was good, but we knew we could get on top of her."
Indeed, the Rockets got the early jump on Frazier (14-2) on Lexi Hines' two-out solo homer in the top of the first inning.
"Once it went off the bat, it had that pop it normally has when it's a home run. That felt pretty good," said Hines. "We just had to keep playing the way we know how. Whether we're up or down, we keep the same drive."
Aggressive, heads-up baserunning by senior first baseman Drish widened the Rockets' lead to 2-0 in the top of the second. Like she did in the later innings, Drish reached on a dropped third strike, with a passed ball putting her in scoring position.
On a Kori Needham groundout, Drish attempted to move up to third base, drawing a throw that proved to be off the mark and enabling her to scamper home with Rockridge's second run.
"The dropped third strike was definitely not part of my strategy," she said. "Hustling down to first, that was my punishment. Husting home, I just wanted to do something good for my team."
Having to jump on the bus for a lengthy road trip after edging Tremont 4-3 on Wednesday in a sectional semifinal that had been suspended from the day before was also not part of the Rockets' plan.
Like it has so many times before, though, Rockridge — like its freshman pitcher — rose to the occasion and are now three wins away from the program's third state title.