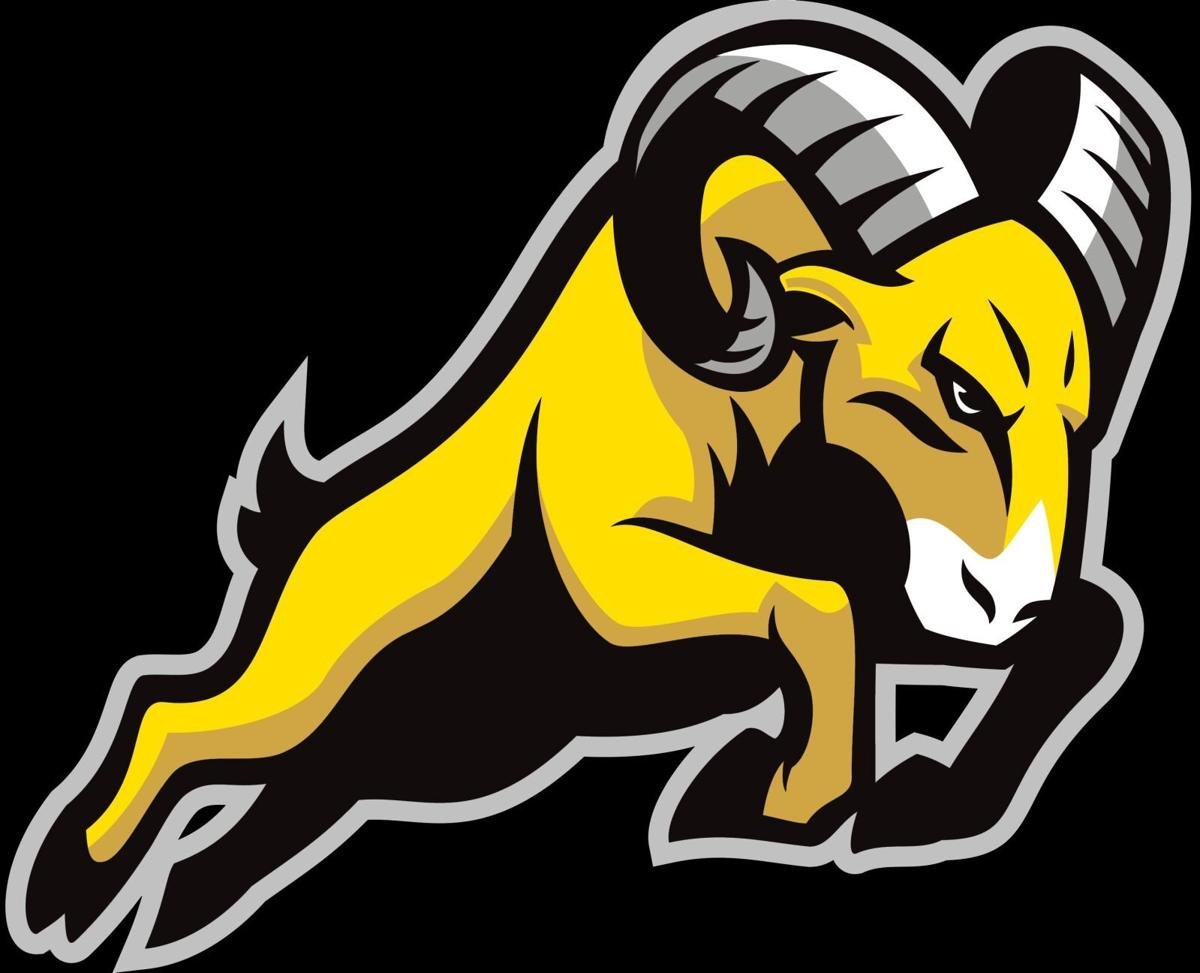 PORT BYRON — Celebrating its senior day Saturday, the Riverdale High School softball squad wanted both to mark the occasion and shake off the residue of two tough losses to Three Rivers West Division rival Rockridge this past week.
Early on, the Kewanee Boilermakers had different plans in the TRAC crossover matchup. Riding a four-game winning streak, the Boilermakers maintained that momentum by building an early seven-run lead.
However, the combination of a pitching change and an offensive reawakening added up to a Ram rally. After scoring four times in the bottom of the third inning, a three-run double by senior catcher Hailey VenHuizen was the key blow in a five-run fourth that sent Riverdale on to an 11-8 victory on a warm and windswept day.
"Even though we were playing Rockridge, the No. 1 team in Class 2A, we just didn't have our 'A' game both days," said Riverdale coach Randy Creen. "The girls came in with an open mind on senior day. They worked on their hitting, and they played good fundamentally."
VenHuizen's three-run belt came in between Taylor Kohrt's RBI single and a run-scoring double from Alivia Bark (2-for-2, two RBIs) and was the crowning blow of a two-out rally against Kewanee relief pitcher Makaela Salisbury (2-4), who had replaced starter Kendal Bennison after Bennison allowed five runs in three innings.
"I knew I'd be a little ahead of it, so I wanted to go up and wait on a first-pitch strike and keep the two-out rally going," said VenHuizen (1-for-3, four RBIs). "We were trying to get all the hits we could, and get some more runs."
The previous inning, the Rams (3-4) had whittled an 8-1 deficit down to three runs on a two-run single by Katelyn Oleson, with Ashlyn Hemm scoring on a wild pitch and Brooklyn Smyser following with an RBI single.
"It was very, very windy out here, but there were more hard-hit grounders and line-drive shots," said Creen. "We'd been working on those, and it paid off today."
The Rams' offensive explosion was more than enough for Hemm to work with. Coming on in relief of starter Sydney Haas in the top of the fourth, the senior ace delivered a one-hit, nine-strikeout effort to even her record at 2-2 after she had suffered two closes losses to Rockridge despite posting a combined 26 Ks.
"It was helpful that our bats were awake today, and we didn't get down on ourselves after giving up so many runs," Hemm said. "We didn't let that shut us down, and we kept picking away. We definitely wanted to get a win to celebrate senior day, and it was nice to flush those two losses."
Having outscored its opposition 49-5 during its four-game win streak, Kewanee (4-3) picked right up with three first-inning runs. After Riverdale scored in the home half of the first, the Boilers made it 8-1 in the top of the third on a two-run double by Bennison (3-for-4), with Lainey Kelly adding an RBI double and Salisbury (2-for-4, two RBIs) an RBI single.
But once Riverdale closed the gap to 8-5 in its half of the third, the Boilermakers were unable to add to their lead.
"Ultimately, we've got to close the deal," said Kewanee coach Rob Weston, whose club returns to action Monday to host Princeton in a Three Rivers East Division contest. "We've been playing good ball and hitting well, but when they changed over to Hemm, we didn't make the adjustments we needed. We've got to work on that, and we've got to come out ready to go on Monday."