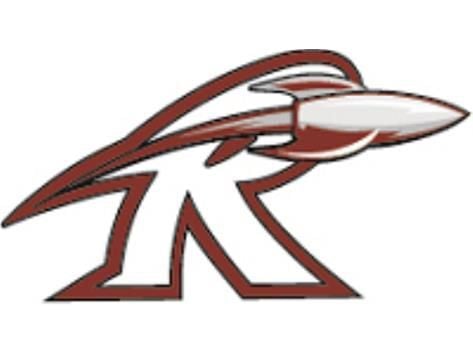 EDGINGTON — Coming into the season, the Rockridge softball squad anticipated that Riverdale would be one of its prime competitors in the Three Rivers Conference's West Division race.
As it turned out, Class 2A's top-ranked Rockets got to open their TRAC West schedule with two games against the Rams, and both contests proved to be just as challenging as head coach John Nelson's club anticipated.
Much like Monday, Rockridge had to rally from an early one-run deficit. In Thursday's rematch here, the Rockets scored three times in the bottom of the third inning to take the lead, then fended off a pair of late-inning Riverdale bids to nail down a 4-1 victory.
"Facing a pitcher as good (Ashlyn) Hemm, you're just going to get better," Nelson said of the Rams' senior ace, who struck out 15 Rockets on Monday but suffered a 3-1 loss. On Thursday, Hemm recorded 11 strikeouts and helped herself with two hits but took another tough loss to fall to 1-2.
"That's what we took away from both of these games. We're fortunate to have a pitcher like that in our conference."
Rockridge (6-0, 2-0 TRAC West) was equally fortunate to have sophomore Payton Brown in the circle on Thursday. One day after celebrating her 16th birthday, Brown earned herself a plethora of presents.
Besides going 2-for-3 and hitting her first high school home run, Brown (1-0) also earned her first prep victory with six strikeouts and no walks in five-plus innings, at one point retiring 14 batters in a row.
"It felt amazing. This was a great team effort, and we learned from the last time we played them," she said. "The defense behind me worked extra hard, and I knew that if I stuck to my game, they'd stick to theirs."
Riverdale (2-4, 1-2 TRAC West) struck in the first inning when Sydney Haas rapped a lead-off single for the first of her two hits, eventually scoring when a Regan Walston fly ball was mishandled. However, Brown got the next two outs to leave a pair of Rams stranded on base.
That was similar to Monday's game, when the Rams went up 1-0 on a second-inning run. This time around, they were hoping for a different end result.
"After the game this past Monday, we had a couple of things to work on, and we did that in practice," said Riverdale coach Randy Creen. "We scored in the first, and things were going good."
In the home half of the second inning, Brown helped her own cause with her aforementioned first prep home run, a solo shot that knotted the score at 1-1.
"Seeing (Hemm) on Monday helped all of us to prepare for her riseball and her curve," Brown said. "We knew what she was going to throw at us."
In the last of the third, a pair of Riverdale errors helped open the door to the Rockets' three-run uprising. An RBI double by Kendra Lewis (3-for-3, three doubles) scored Taylor Sedam with the tie-breaking run. Lewis then scored on a Lexi Hines RBI single, with Brown knocking in Hines (two hits) to cap the uprising.
"That third inning hurt," said Creen. "We had a couple of errors and they scored three runs. We couldn't recover from that."
In the meantime, Brown was humming along until the top of the sixth, when Haas singled to lead off the inning. At that point, Lewis came in from second base to relieve Brown and after giving up an infield single to Hemm, posted two straight strikeouts to end the threat.
The Rams got two runners on in the top of the seventh with Haas coming up as the tying run, but against Lewis rose to the occasion with a strikeout as the freshman earned her first high school save.
"I was pretty confident in my defense, and Bailah (Bognar) was doing an amazing job behind the plate," Lewis said. "I knew they weren't going to score."
On the other hand, Creen hopes this week's experience will pay off for his club in the weeks to come.
"What happened (in the sixth and seventh) has been us the last few games; we get runners in scoring position, but can't get the key hit," he said. "We've just got to keep plugging away. We've got good leadership with 10 seniors. We will get there."