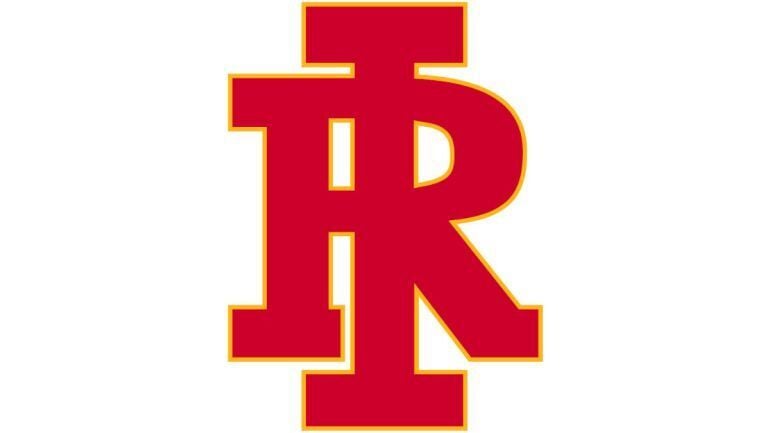 MAPLE PARK — Although Tuesday night's Class 3A sectional softball semifinal against Kaneland did not go Rock Island's way, the Rocks left optimistic about having a well-stocked team next year.
Second-seeded Rocky's season culminated with an 8-6 loss to the top-seeded Maple Park Kaneland Knights (20-5), who advanced to play at fourth-seeded Sterling in Thursday's sectional final at 4 p.m.
The four-time defending Western Big 6 Conference champion Rocks lose just one senior to graduation.
Down 3-0 after three innings, Rocky (22-6) rallied in the fourth with an unearned run and a Campbell Kelley RBI single. University of Tennessee commit Taylor Pannell led off the fifth with a solo home run, her 17th blast of the season, to tie the game before Delia Schwartz's two-run double gave Rocky a 5-3 lead.
Rocky coach Chris Allison said Pannell's 17 home runs broke Lauryn Stegall's school single-season record of 14.
Kaneland answered by reaching base seven straight times in the bottom half of the fifth, scoring five times, to recapture the lead. The Knights forced Kelley (6-1) out after four innings pitched, drawing four walks in the crooked frame against Kelley and reliever Lexi Carroll. Schwartz walked one for Rocky in a clean sixth inning.
The Rocks attempted to chip away at the deficit as Pannell tripled in Carroll in the sixth with two outs before a sharply hit flyout left her stranded.
Schwartz had a one-out single in the Rocky seventh before a double play ended the game.
The Rocks out-hit Kaneland 11-7, but coming up empty after loading the bases with no outs in the first inning turned out to be an early key turn of events in the competitive contest.
Kaneland's Olivia Ortegel hit a three-run home run with two outs in the third inning. The Knights scored one of their five runs in the fifth on a wild pitch.
"They made the pitches, they'd make a play, and they got hits," said Coach Allison. "Our kids didn't quit. They got down 3-0 and we fought back and took the lead before they took it back. I still was happy with the seventh inning. We had our 3-4-5 coming up that had been coming through for us all year."
Rocky came up just short with the tying run at the plate.
"Our kids didn't quit all year and I told them I was very proud of them," Allison said. "They did a great job. They fought together. Our senior (Cassidy DeMeyer) unfortunately got sick and had to go home."
Mackenzie Hardy was 3-for-3 with two RBIs for Kaneland. Starting pitcher McKenna Ryan pitched 3 1/3 innings before Grace Algrim finished the game for Kaneland.
"Tough game," Allison said. "Great program, but we're a great program, too, and that's why we are here. Rock Island's not going away."
The game featured two Division I softball recruits in leadoff hitters Pannell and Kaneland's Rose Roach, who signed at Auburn, where Pannell was formerly committed.
Pannell finished 3-for-4 with a stolen base and two RBIs. She was a double short of the cycle. Roach had two singles and two runs scored.
Bella Allison (one run scored), Taber (one double, two runs), and Schwartz (two RBIs) each had two hits for Rocky.
The Rocks have also benefited from having former Rocky state softball champion pitcher Ashley Peters in the dugout as a volunteer assistant after her sophomore year at Purdue wrapped up. Peters called the pitches on Tuesday.
With practically its whole team returning, Rocky remains talented.
"They'll get after it and go play with their summer teams, get back in the weight room, get a little bit stronger and hopefully this will be a great learning experience," Allison said. "We'll get after it and next year we'll see what happens."