FORT DODGE, Iowa — The North Scott softball team lived on the edge this entire postseason.
It beat Burlington in its final at-bat of the regional semifinal. It pulled off improbable comebacks in the state quarterfinals and semifinals.
The Lancers could not drum up any more magic Friday evening at the Rogers Sports Complex.
Top-ranked Carlisle pushed across one run and made it hold up in a 1-0 victory over North Scott in the Class 4A finale.
"It is a game of inches," North Scott coach Holly Hoelting said. "The inches were not in our favor tonight."
There were two defining plays in the game.
With two outs and a runner at second base in the third inning, Carlisle's Alyvia Dubois laced a single to center. The Lancers' Brooke Kilburg fielded it cleanly and fired home to try and get Delaney Schnathorst.
The throw bounced up into catcher Rachel Anderson. By the time Anderson retrieved it and applied the tag, Schnathorst got across the plate.
"She gave me a pretty good throw," Anderson said, "but it was a little too close to my body to be able to catch and tag."
The other pivotal sequence came in North Scott's sixth.
After Sam Lee and Ryann Cheek singled, Carlisle pitcher Molly Hoekstra unleashed a wild pitch. The ball caromed toward the Wildcats' dugout.
Lee never hesitated past third base and raced for home. Carlisle catcher Kennedy Preston finally collected it and made a perfect toss to Hoekstra covering. She swiped the tag just in time.
"I'm not going to lie, it just kind of slipped out of my hand and went right into her glove," Preston said.
Lee saw the catcher scrambling for the ball.
"When I saw that, I'm like I'm going to go," Lee said. "I thought I slid under the tag. I guess not."
Hoelting had no regrets in Lee going.
"She's one of our fastest runners," Hoelting said. "It was a perfect tag. If it is two inches higher, she would have been safe."
North Scott (28-15) mustered only five hits in the game. It was just the second occasion it had been blanked on the scoreboard this season.
The Lancers never scored in the first five innings of any of the three state tournament contests.
"Our hitting hasn't been lights-out, but we've still scored some runs and showed we can produce in situations," Hoelting said. "Today, we didn't produce when we needed to."
It was Carlisle's fifth state championship, the first since 2010. Preston, who hit a two-run homer in the bottom of the eighth inning to beat West Delaware in the semifinal game, was named captain of the all-tournament team.
The Wildcats (37-3) finished the season with 15 consecutive victories.
"I'm so proud of these girls," Carlisle coach Jim Flaws said. "It is a win for them, the past players and the community. They listen to the things we said 25 years ago. Even though we're old-fashioned, we still do the things that work."
North Scott's pitching held one of the top offenses in 4A in check.
Cheek and Drew Lewis combined to yield only five hits. Lewis finished the state tournament with 13 1/3 scoreless innings of relief and was named to the all-tournament team.
"I had a lot of confidence today knowing I pitched pretty well the other games," Lewis said. "Us pitchers work really well together. If one of us doesn't do too well, we have to pick each other up and get it done. We did that this week."
Anderson and Lee joined Lewis on the all-tournament team for the third-ranked Lancers. It was the school's best finish since taking second in 2003 despite finishing fourth place in the Mississippi Athletic Conference.
"We were trying to defy odds and show everyone what we can do," Anderson said. "We were determined to get it done, but we've got a lot coming back and a lot more new coming up.
"We're ready to be back and hold up that other trophy when we get back here."
Outfielder Abby Moeller and pitcher Ashlyn Shannon are the only seniors on the roster.
"The thing I'm most proud of is, we never stopped fighting," said Lee, who had two of the Lancers' five hits. "Every single game, if we were down, we would fight. This group had so much heart."
Hoelting, in just her second season as a varsity coach, called it a stepping stone.
"They should be proud of the group, Eldridge and the tradition they've brought back to light," Hoelting said. "I don't think we've peaked with that tradition of back to where we were, but we did show this week Lancer softball is something to be reckoned with again."
072619-state-softball-louisa-muscatine-05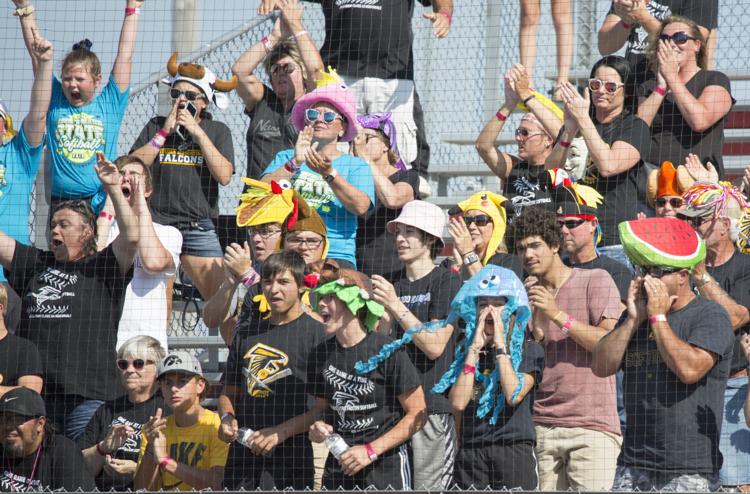 072619-state-softball-assumption-champ-01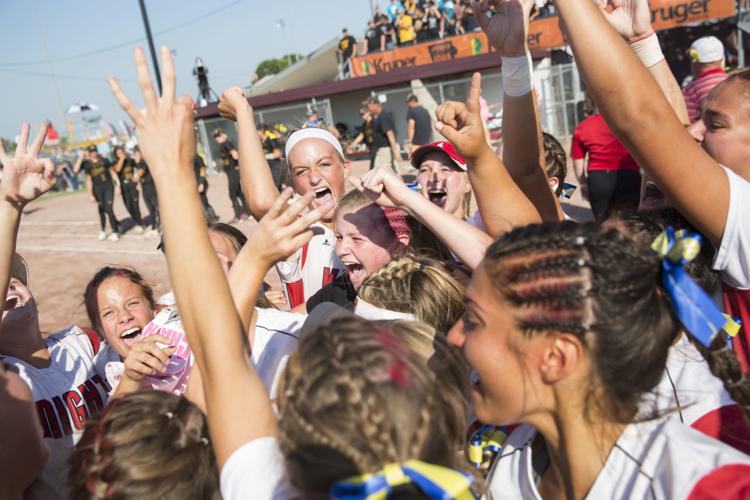 072619-state-softball-assumption-champ-02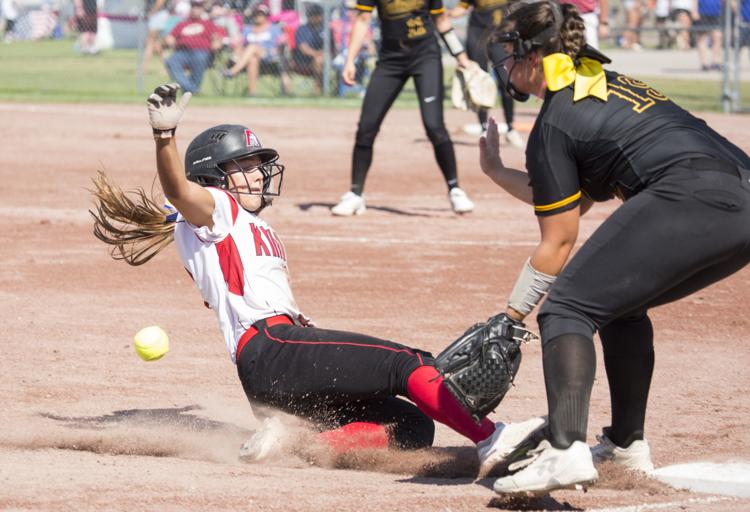 072619-state-softball-louisa-muscatine-01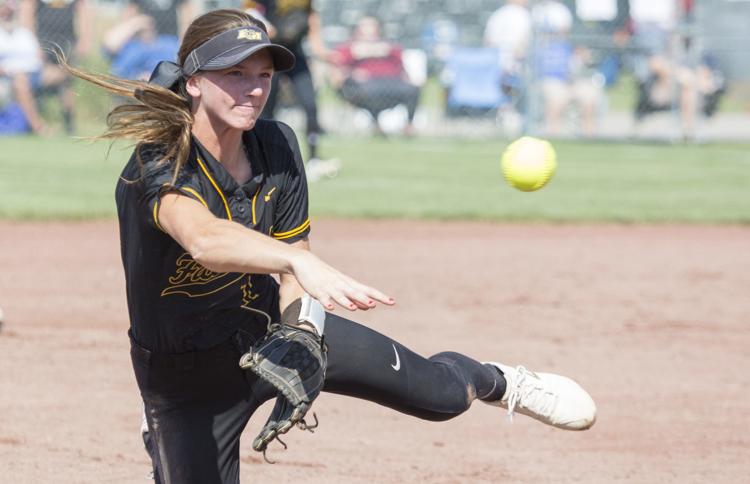 072619-state-softball-assumption-champ-03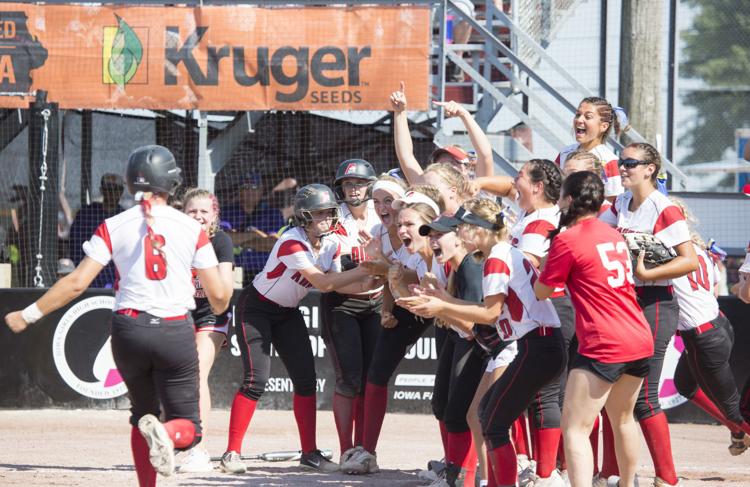 072619-state-softball-louisa-muscatine-03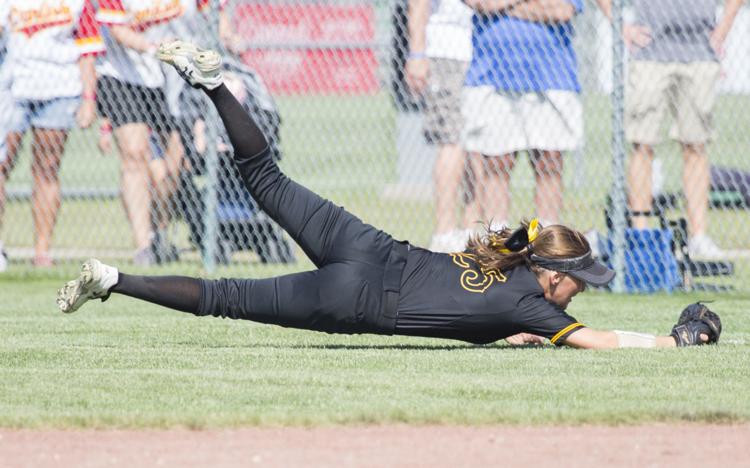 072619-state-softball-louisa-muscatine-02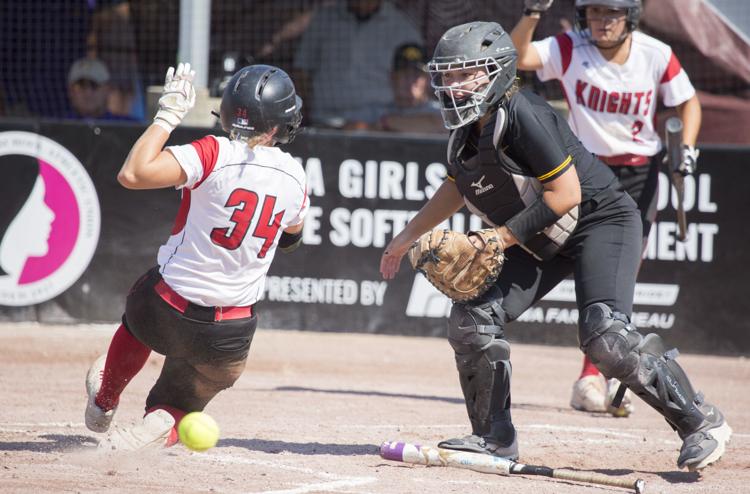 072619-state-softball-north-scott-01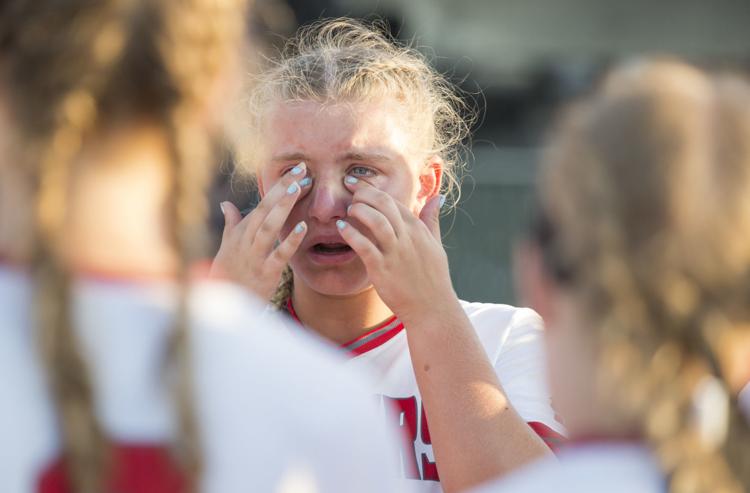 072619-state-softball-north-scott-03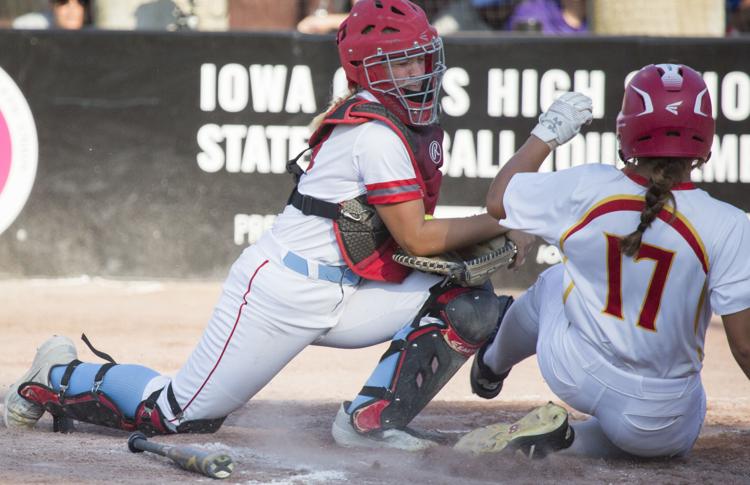 072619-state-softball-north-scott-06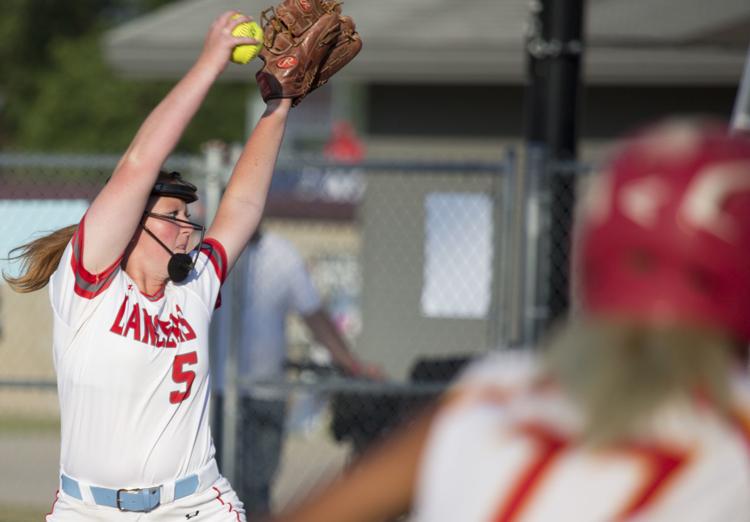 072619-state-softball-north-scott-05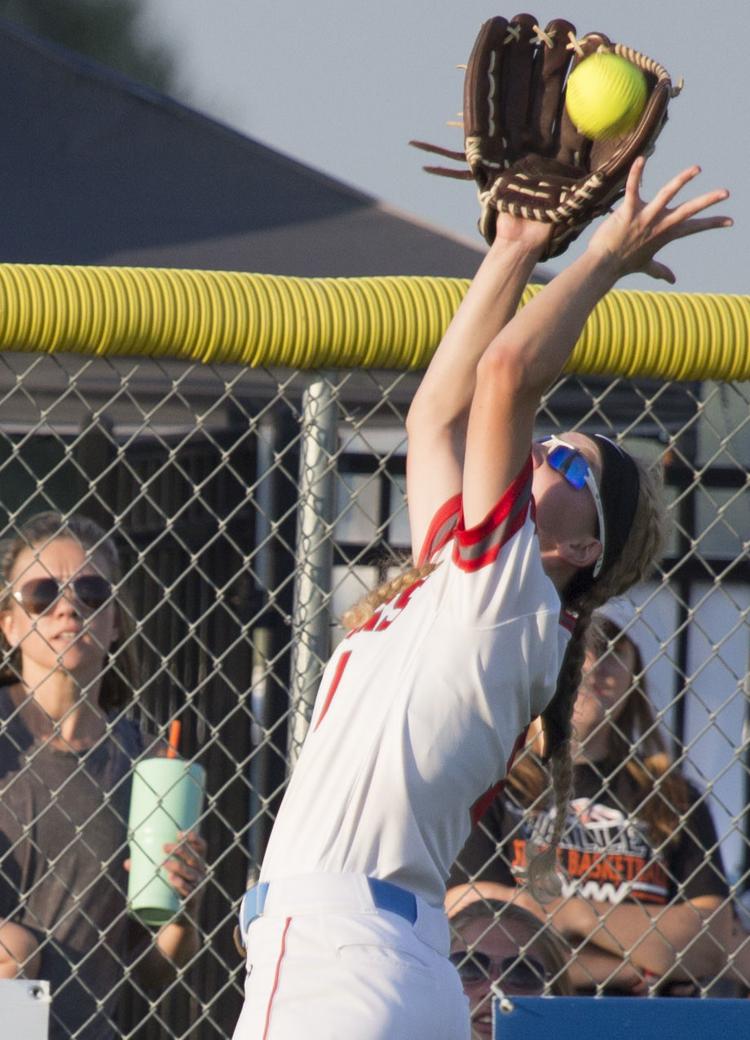 072619-state-softball-north-scott-02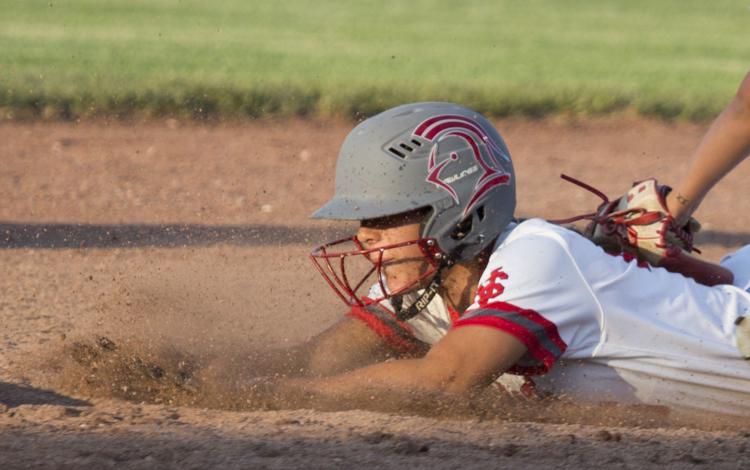 072619-state-softball-north-scott-07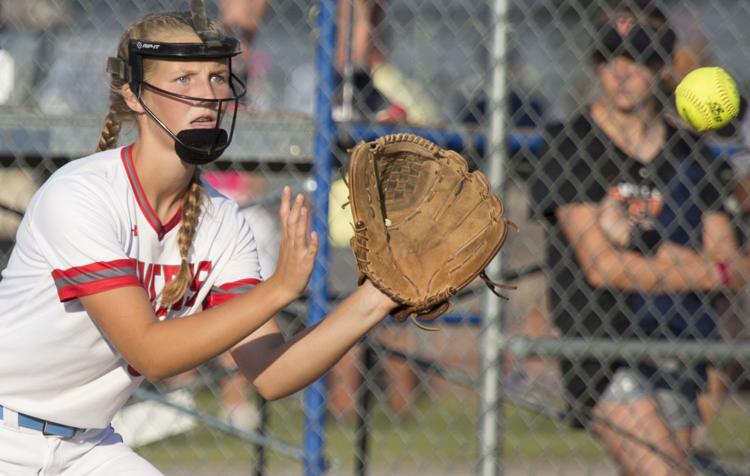 072619-state-softball-north-scott-04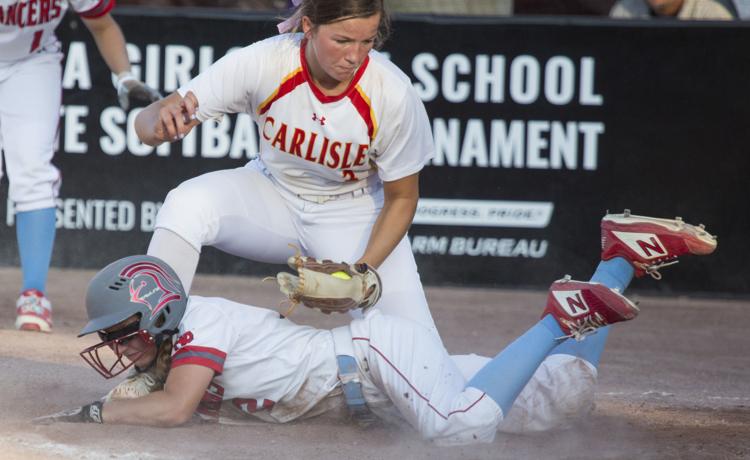 072619-state-softball-assumption-champ-06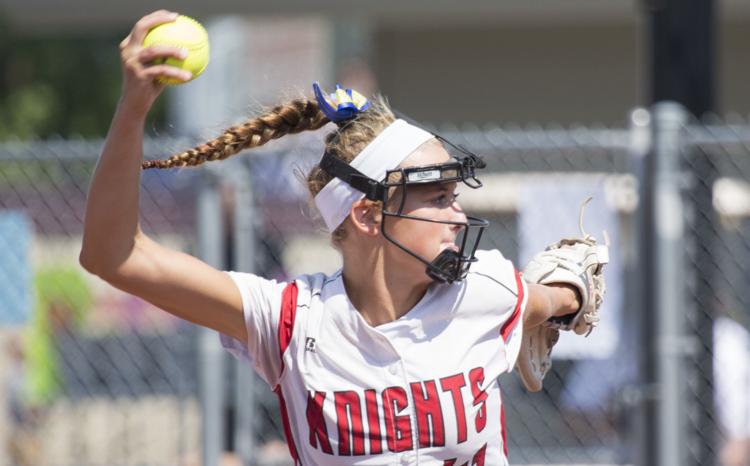 072619-state-softball-assumption-champ-05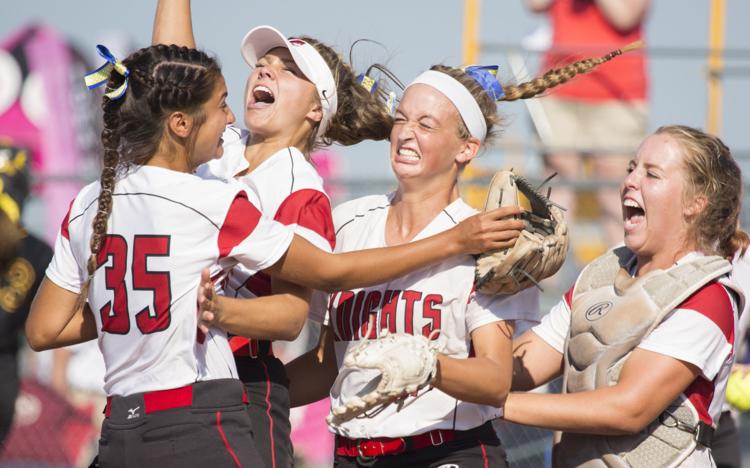 072619-state-softball-louisa-muscatine-04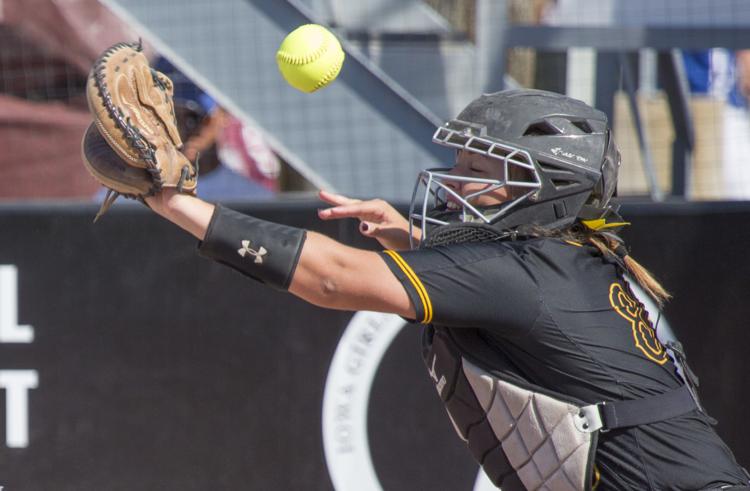 072619-state-softball-assumption-champ-04