FORT DODGE, Iowa — Olivia Wardlow had a banner freshman season. She batted at a .535 clip, compiled 19 extra-base hits, finished with a robust on-base percentage of .601 and earned all-state honors.
By her standards, the Davenport Assumption second baseman encountered a bit of a sophomore slump this summer. Her average has dipped, and she was moved down in the order for a period of time.
Wardlow has found her stride late in the season.
The Iowa State recruit was 4-for-4 Wednesday, helping top-ranked Assumption reach the Class 3A state championship game for the fourth consecutive season with a 6-0 win over sixth-ranked Waterloo Columbus at the Rogers Sports Complex.
"I struggled a bit this season, but I didn't give up and I didn't get complacent," Wardlow said. "I kept working hard."
Assumption coach Ron Ferrill and Wardlow had a chat in pregame batting practice about her approach. Ferrill told Wardlow she was swinging at too many pitches out of the zone and needed to be more disciplined.
Wardlow immediately put Ferrill's words into action. She saw multiple pitches in each of her at-bats and was on base in all four appearances.
"The scary thing for the rest of the state is, if she figures that out consistently before the start of next season, she will put up record numbers," Ferrill said.
"Olivia, like a couple of our other really good young players, was ahead of schedule as far as development, and you put all these expectations on them to perform. You forget she's a teenage lady that still has a lot to learn about everything in life. There is a reason she's going to be a Division I softball player someday. She's got it, physically and mentally."
The Knights (40-2) will play second-ranked Louisa-Muscatine (35-4) in the title game at 3:30 p.m. Friday. L-M upended West Liberty 10-2. 
Assumption is vying to become just the third school to claim three straight summer softball titles, joining Lisbon (1994-96) and Dallas Center-Grimes (2013-15).
"It would be amazing," senior outfielder Lea Nelson said. "To be able to win the third in a row would be an incredible feeling and kind of seal the deal for us seniors."
Assumption ace Allie Timmons spun a four-hit shutout to improve to 31-0. Timmons struck out eight, never allowed the Sailors to get a baserunner to third and retired leadoff hitter Taylor Hogan (.611 average) all three times.
It was the 40th consecutive victory in the circle for Timmons.
Timmons had flawless defense behind her.
Register for more free articles
Stay logged in to skip the surveys
"They've been the backbone of this," Timmons said. "They had my back through every little play, every little hit ball. I know they're going to go the extra mile to get the ball."
Thanks to a two-out single from Anna Wohlers, Assumption pushed across a run in the opening inning.
It remained 1-0 until the fifth.
Emma Johnson, Nelson, Wardlow and Nicole Yoder strung together four straight hits. That, coupled with two outfield errors and a throwing error from the catcher, allowed Assumption to extend the cushion to 4-0.
"They're a premier team in the state, but we're a very good team as well," Columbus coach Chris Olmstead said. "They just keep coming at you and coming at you, and I tip my hat to them. They're a great team."
The Knights added two insurance runs in the sixth, a run-scoring single from Nelson and another hit from Wardlow. Columbus (36-5), making its first semifinal appearance, finished with six errors.
"A couple of their mistakes were because we were hitting the ball so hard and putting pressure on them," Ferrill said. "We tend to do that. We put enough pressure on the other team, they tend to break down at some point."
Nelson and Wardlow, batting 1-2 in the Knights' lineup, were at the forefront of it. Nelson has six hits in two state tournament games. Wardlow has been on base five times.
"She did start off a little tough this year," Timmons said of Wardlow, "but she's had the right mindset to come back and has had a great season."
And that season will end in a familiar spot — the state championship game.
"We have a huge target on our back, but each game we're playing ourselves," Wardlow said. "We've worked very hard for this, a lot of three-hour practices. Now that we're here, it feels amazing.
072619-state-softball-assumption-champ-01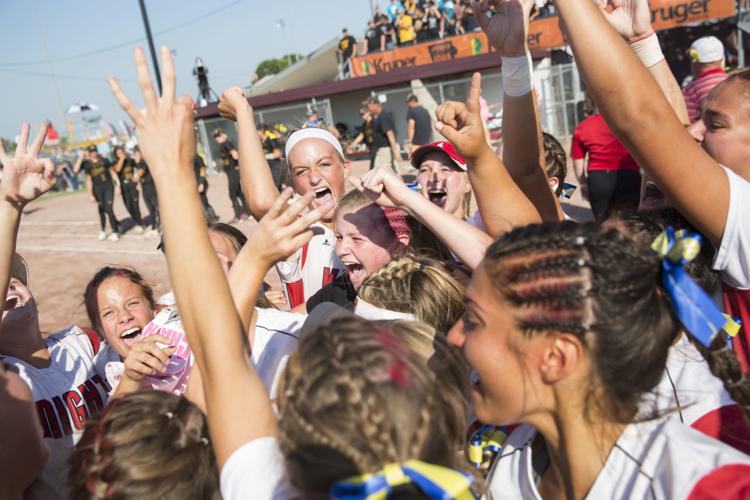 072619-state-softball-assumption-champ-02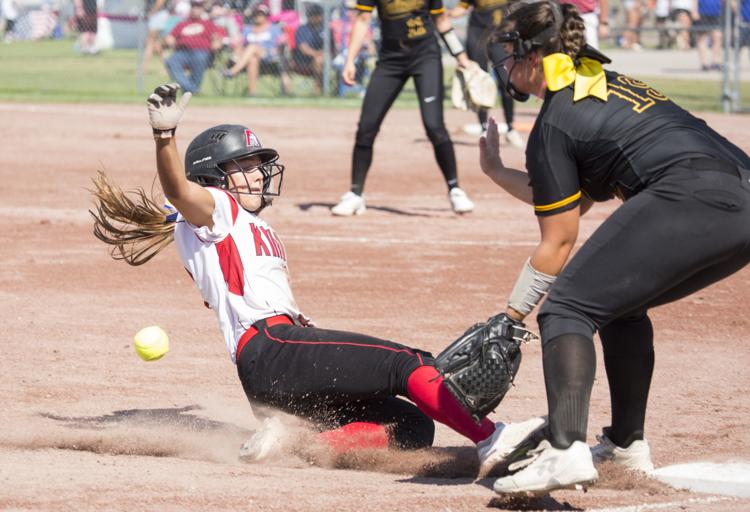 072619-state-softball-assumption-champ-03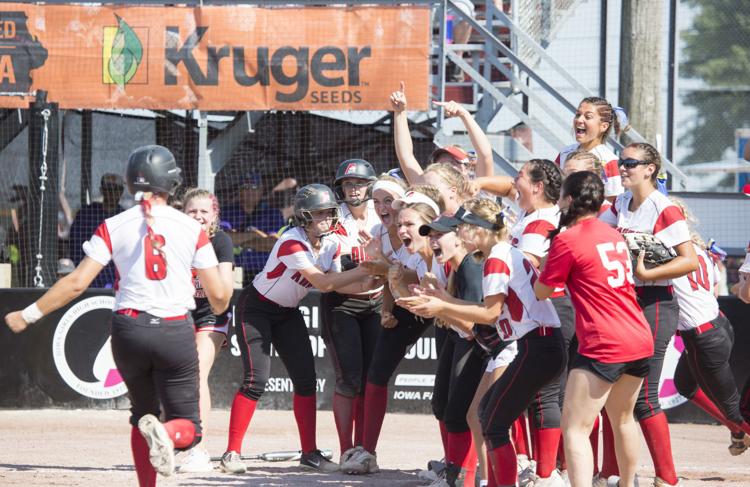 072619-state-softball-assumption-champ-06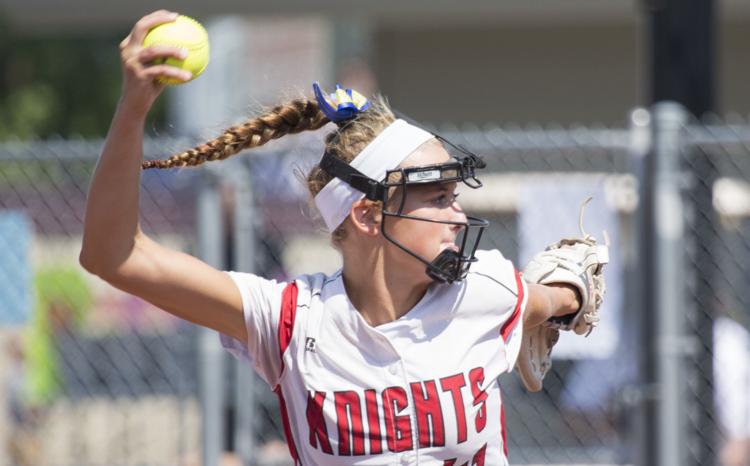 072619-state-softball-assumption-champ-05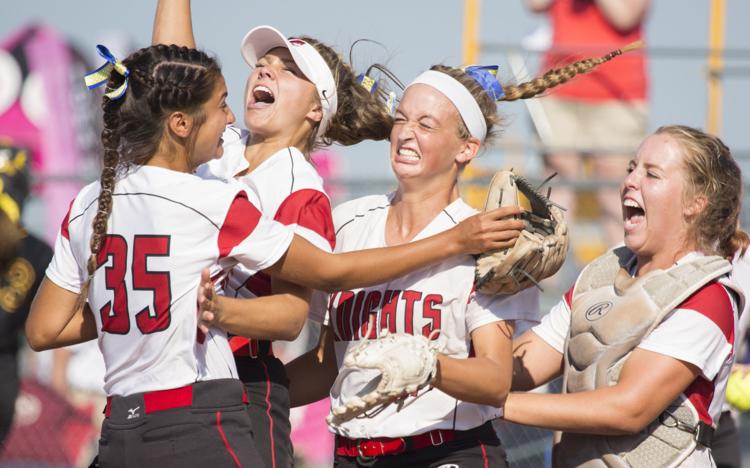 072619-state-softball-assumption-champ-04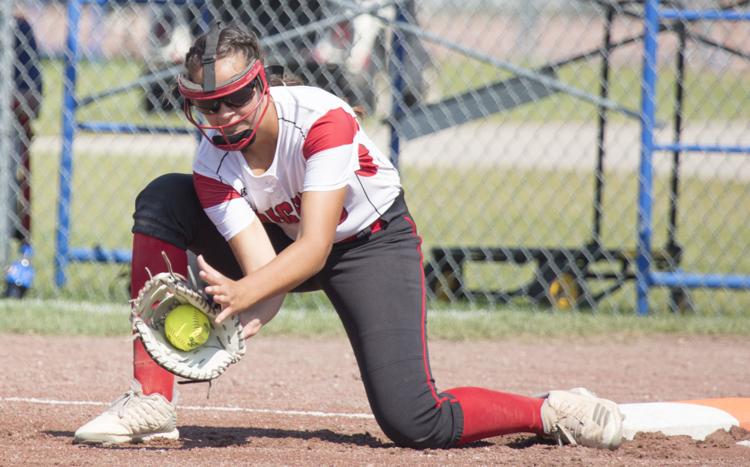 072619-state-softball-louisa-muscatine-01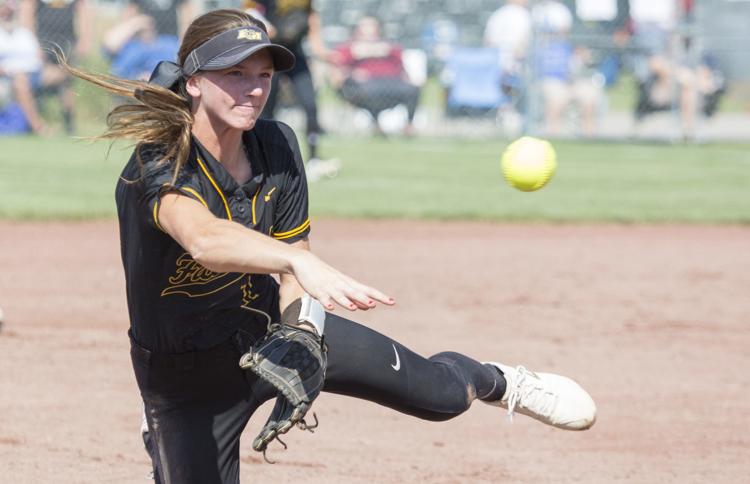 072619-state-softball-louisa-muscatine-02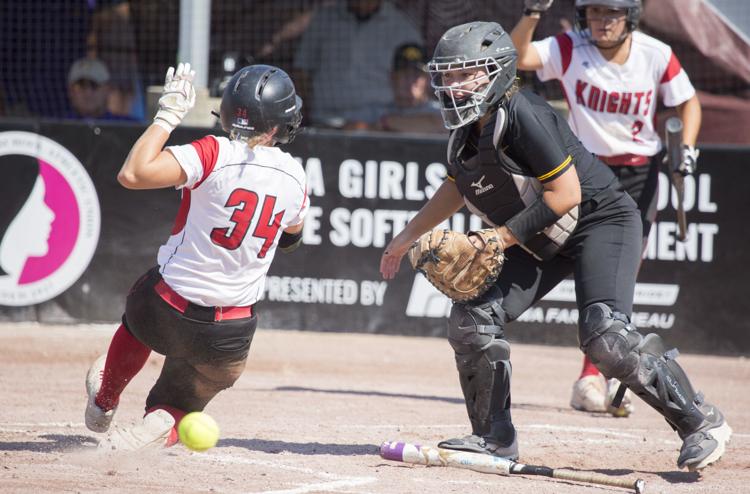 072619-state-softball-louisa-muscatine-04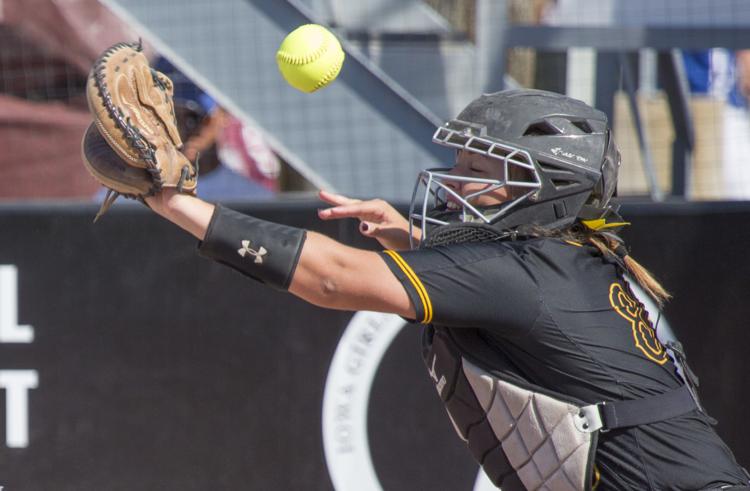 072619-state-softball-louisa-muscatine-05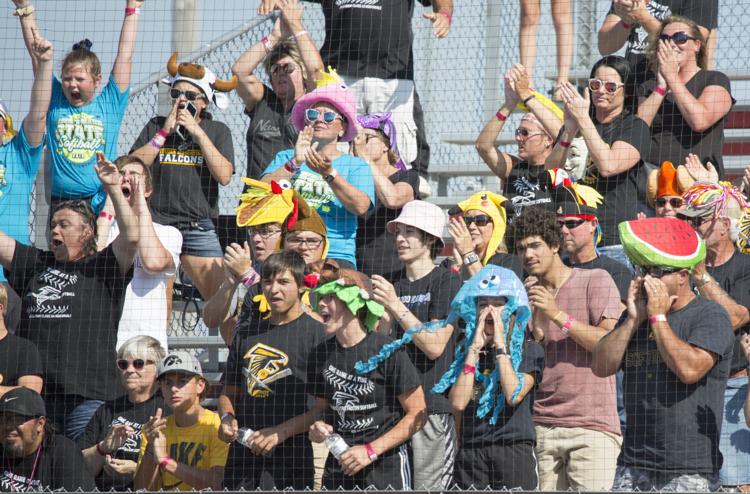 072219kw-state-softball-assumption-02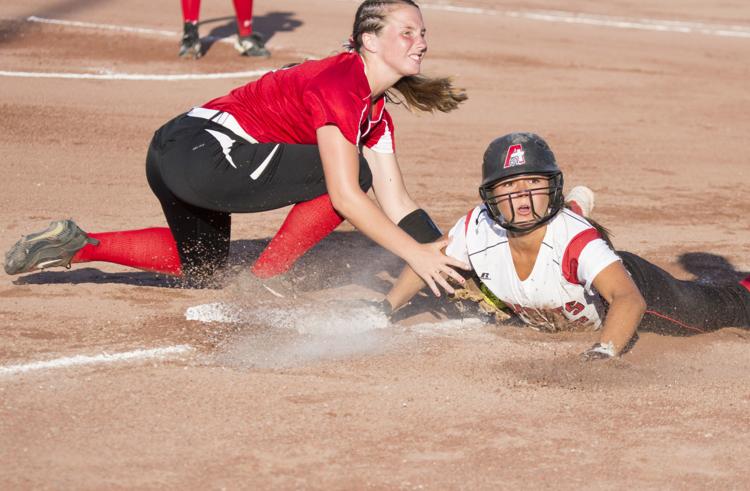 072419-state-softball-assumption-03
072219kw-state-softball-assumption-01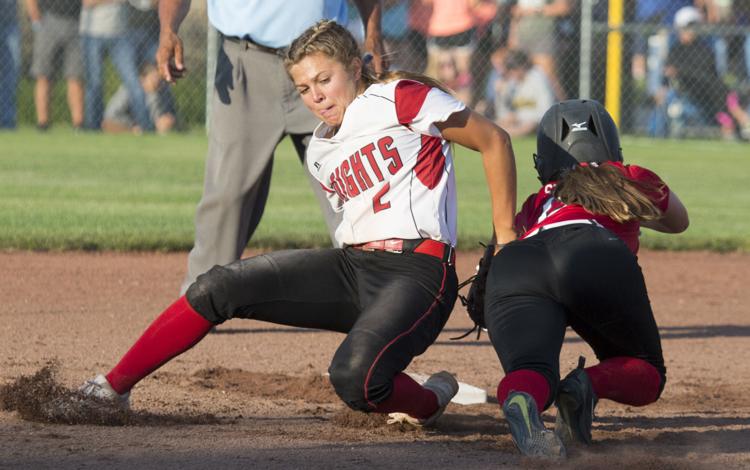 072219kw-state-softball-assumption-03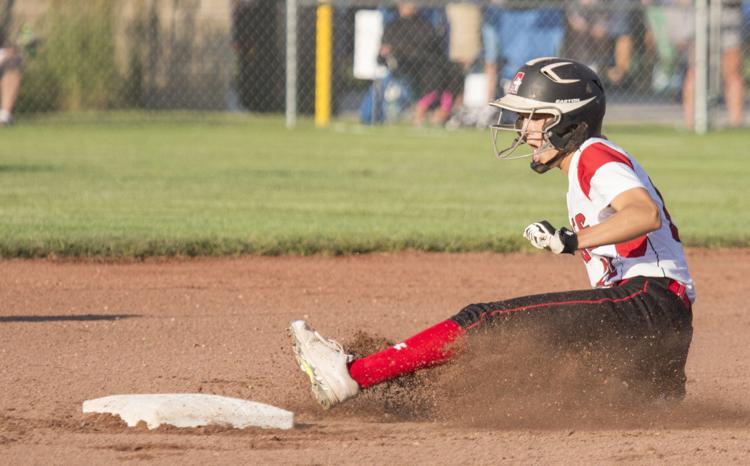 072219kw-state-softball-assumption-04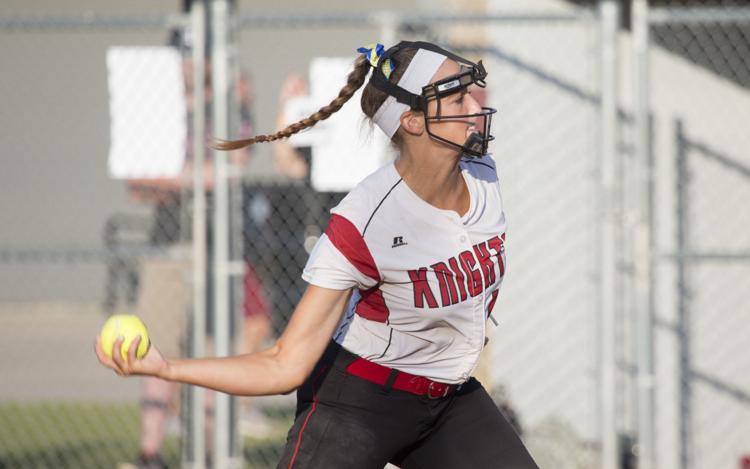 072419-state-softball-assumption-01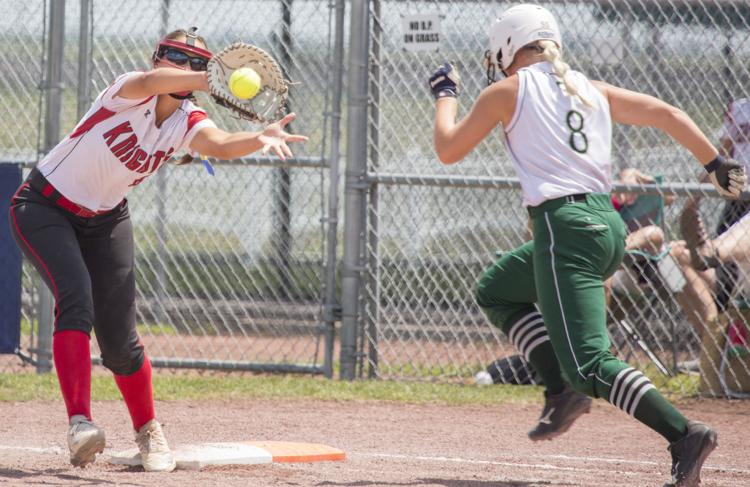 072419-state-softball-assumption-05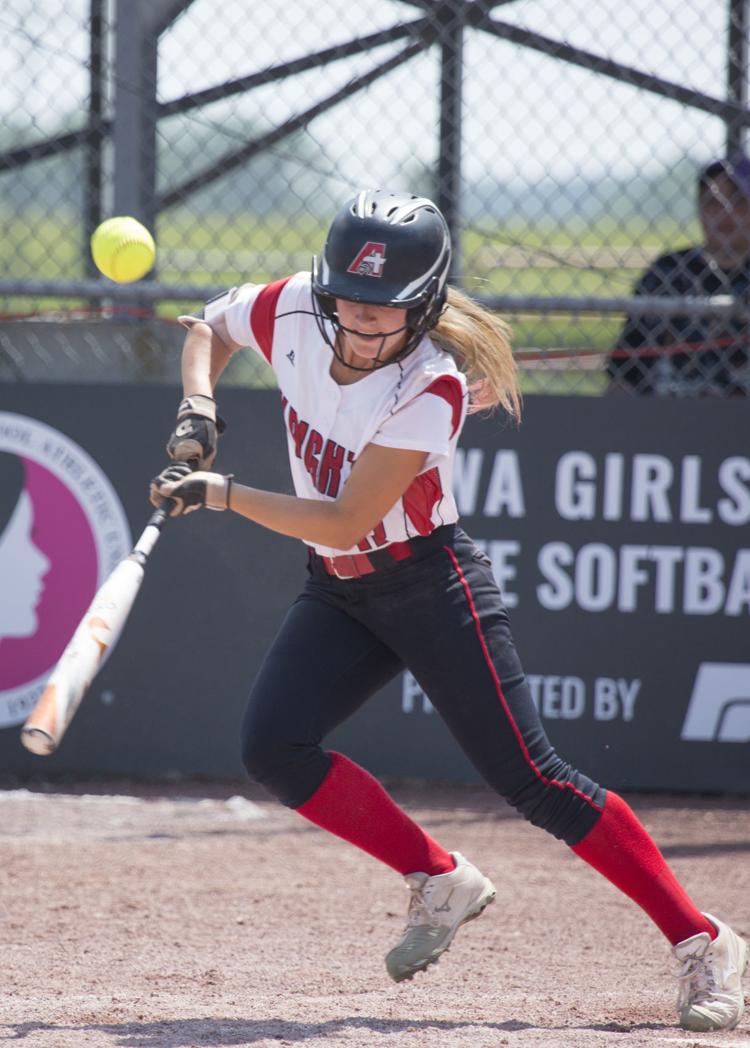 072419-state-softball-assumption-04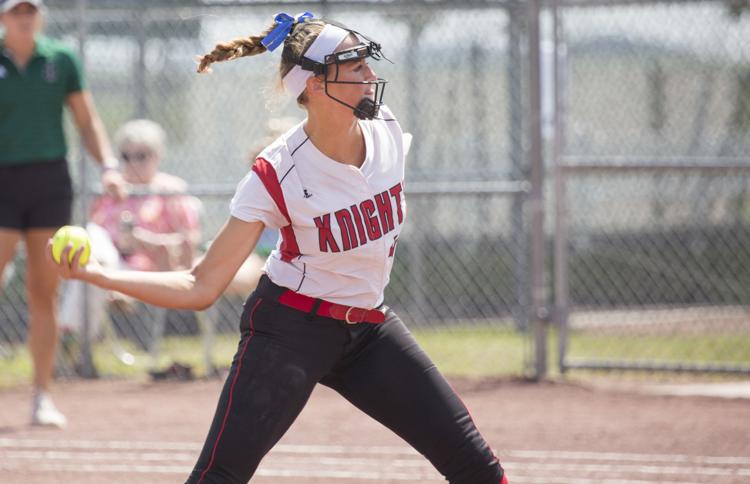 072419-state-softball-assumption-02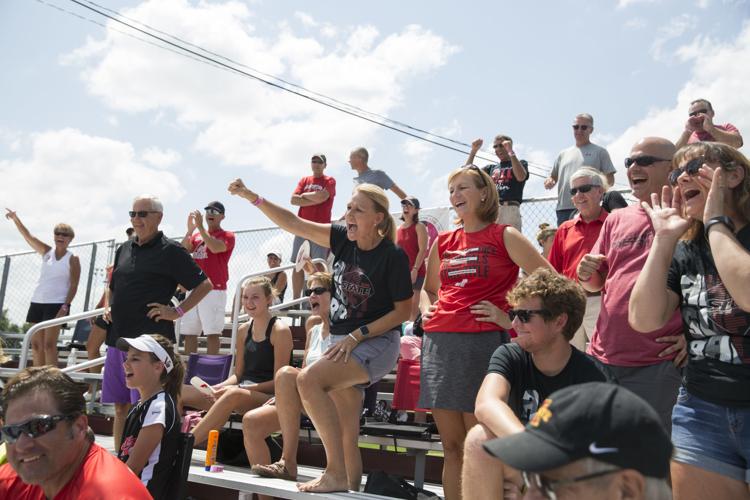 072419-state-softball-north-scott-6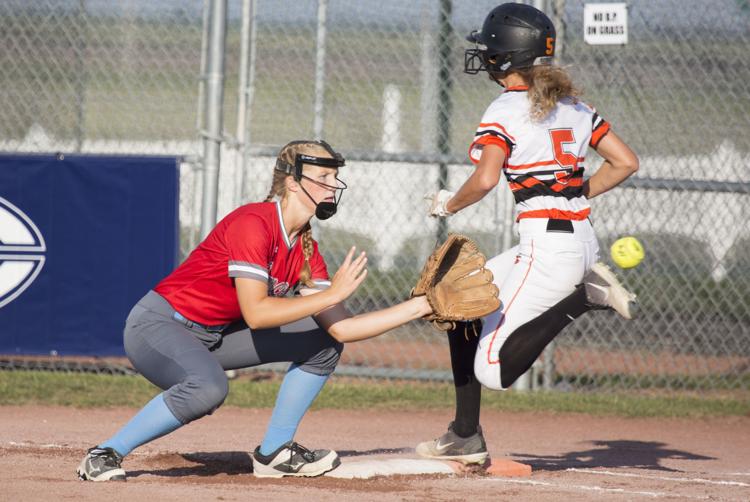 072419-state-softball-north-scott-07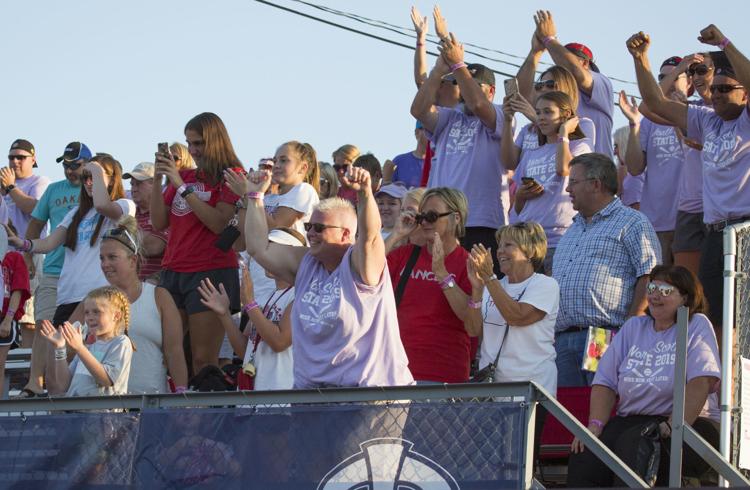 072419-state-softball-north-scott-05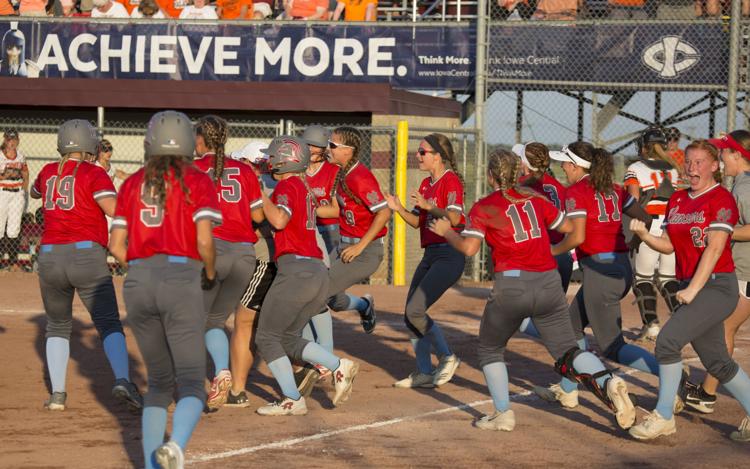 072419-state-softball-north-scott-03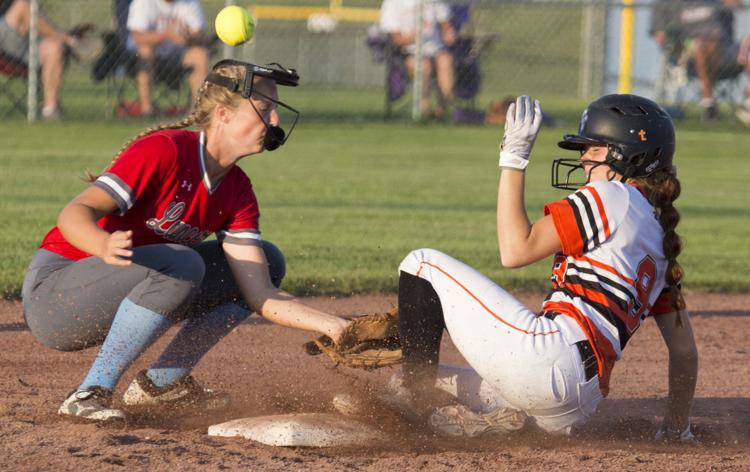 072419-state-softball-north-scott-04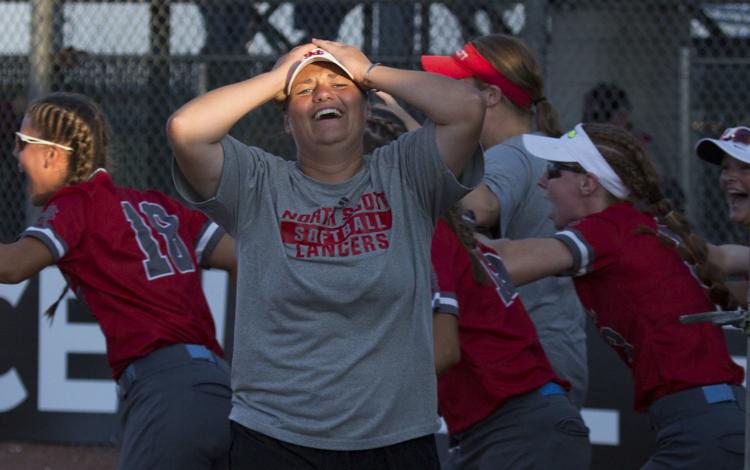 072419-state-softball-north-scott-01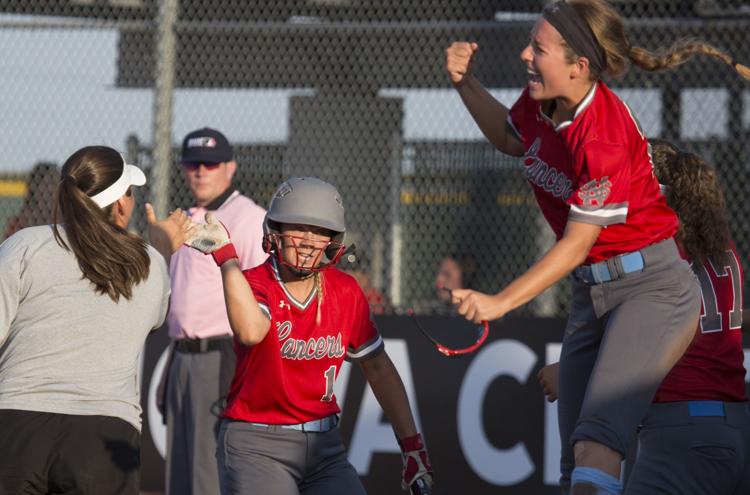 072419-state-softball-north-scott-01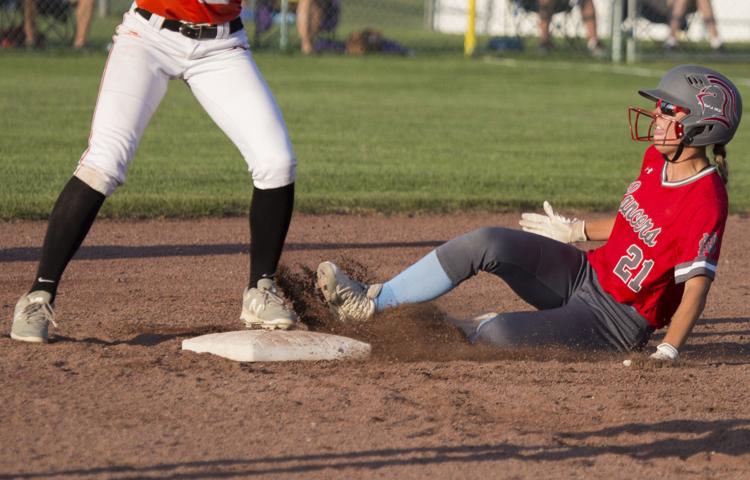 072419-state-softball-louisa-liberty-03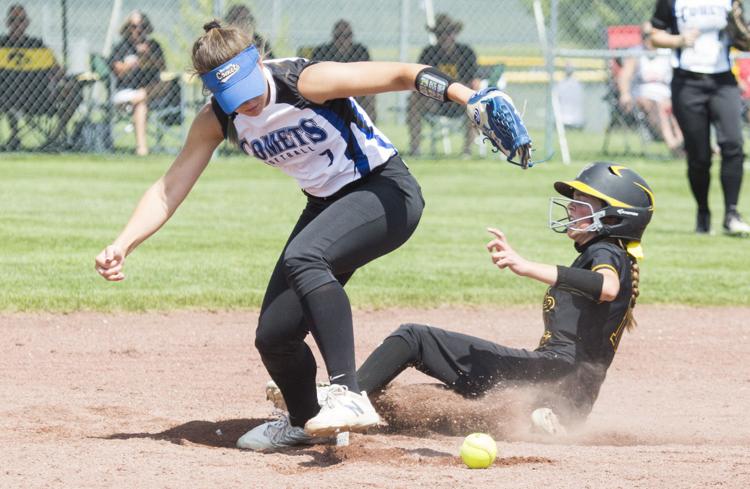 072419-state-softball-louisa-liberty-02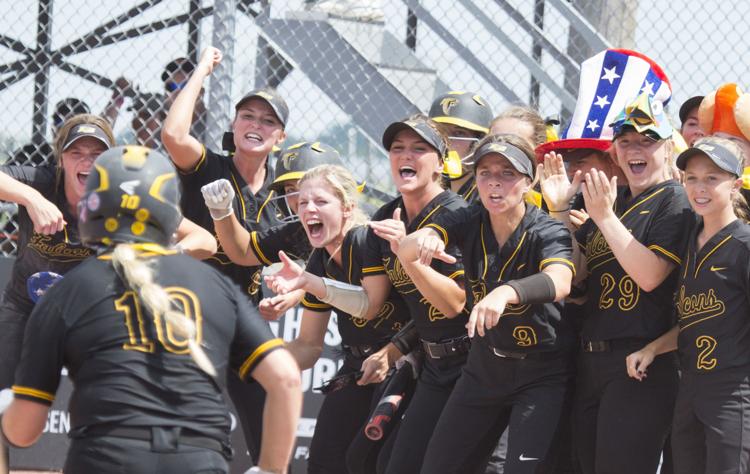 072419-state-softball-louisa-liberty-04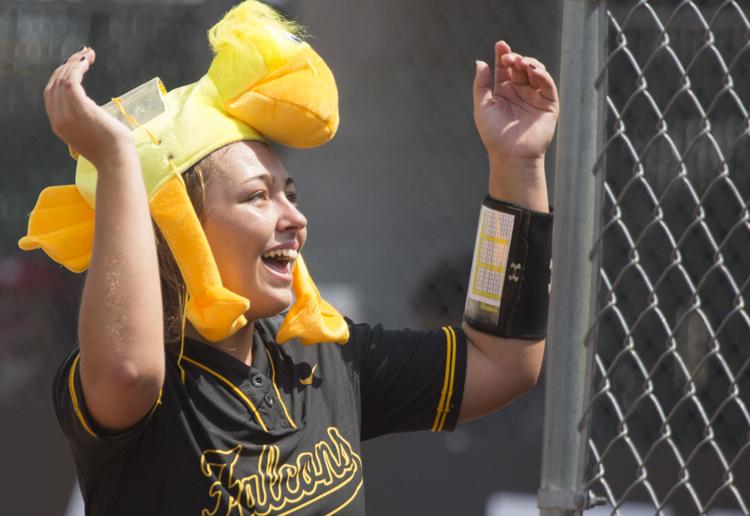 072419-state-softball-louisa-liberty-01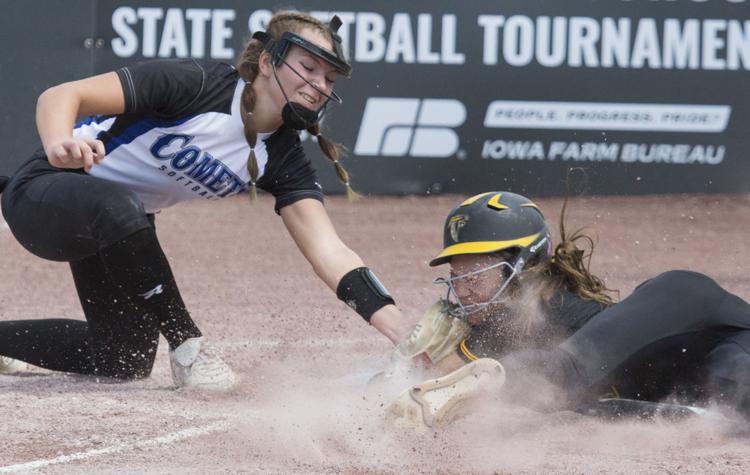 072419-state-softball-assumption-03
072419-state-softball-assumption-02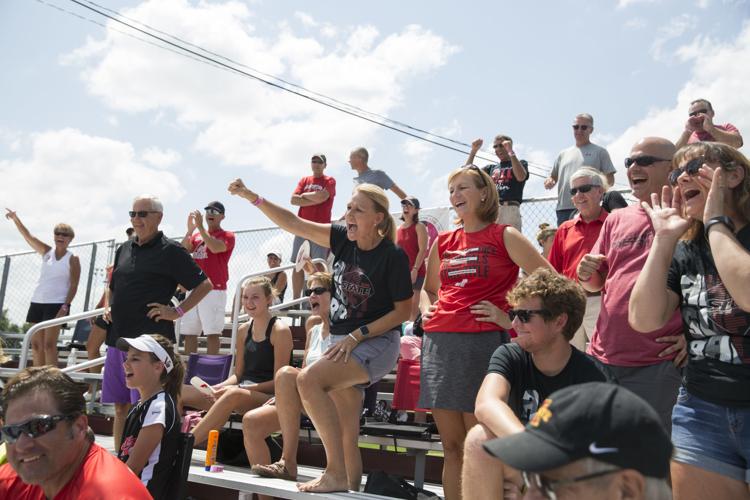 072419-state-softball-assumption-04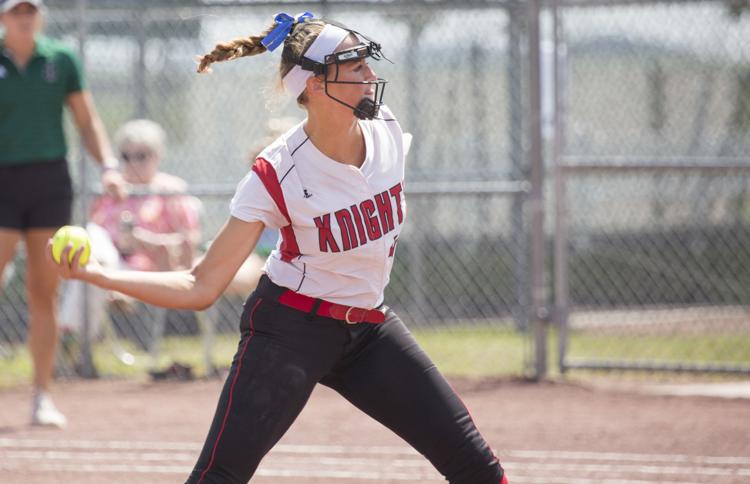 072419-state-softball-assumption-05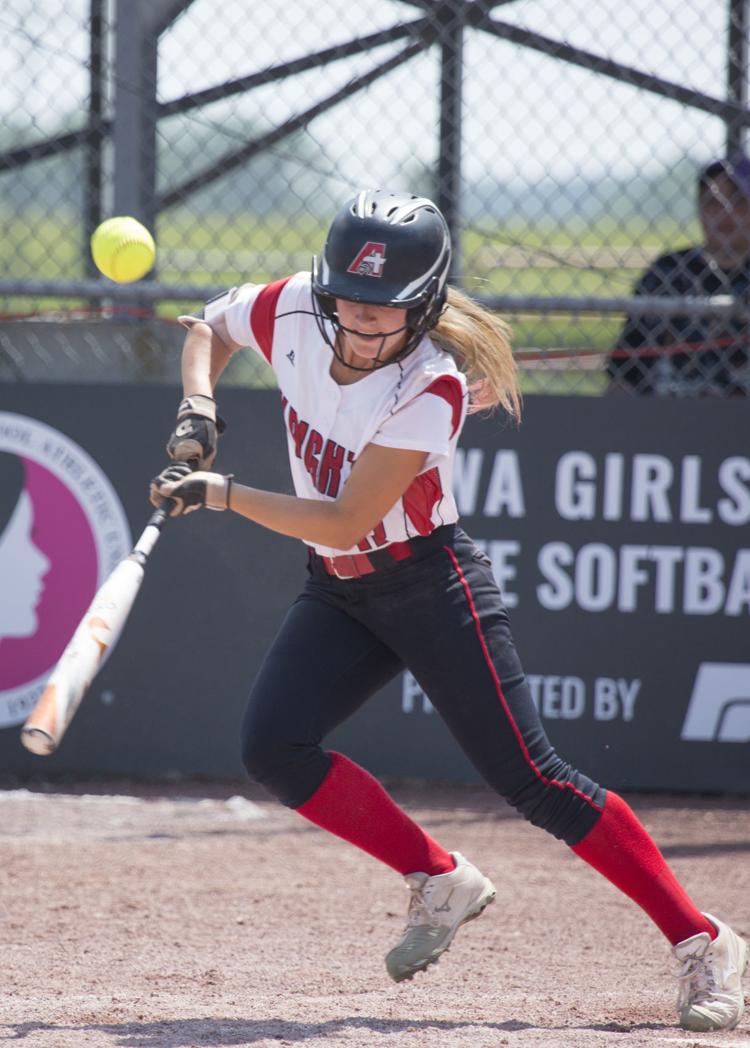 072419-state-softball-assumption-01