CLINTON — A combination of strong experience and young guns propelled the Bettendorf girls swimming team to its fourth-straight regional championship on Saturday.
Behind program stalwarts Sami Roemer, Megan Greenley, Arianna Ottavianelli, Zoey Ahrens and Hailee Grovo, the Bulldogs rolled up 484 team points to easily out-pace second-place Dubuque Wahlert (421) to take home the title after the daylong event at Clinton High School's Natatorium.
Pleasant Valley took third place with 346.5 points, with Dubuque Senior (253.5) and Muscatine (200) rounding out the top five.
But besides the Bulldogs' upperclassmen, Bettendorf showed its future is just as strong, with freshmen Alyssa Witt and Riley Wehr and sophomores Maci Greenley, Ella Zillmer and Kate Ripley also helping Bettendorf earn multiple top finishes in nearly all the events.
Witt, in particular, was strong as she took third in both the 100- and 200-yard freestyle events and swam legs on the first-place 400 freestyle relay and the second-place 200-freestyle relay. All of the Bulldog relays qualified for state.
But it was the Bulldogs' core group of seniors that shined. Roemer won the 200-individual medley and 100 backstroke and led off the winning 200 medley and 400 freestyle relays. She was co-outstanding swimmer of the meet along with Dubuque Senior's Anna Pfeiffer and Dubuque Wahlert's Karlie Welbes.
Ahrens was second in the 500 freestyle and Ottavianelli was runner-up in the breaststroke. Greenley snagged fourth in the 50 freestyle and fifth in the butterfly while Grovo was seventh in the 100 freestyle. Bulldog divers Makayla Hughbanks and Sydney Hanson also qualified for state.
"It was everybody, I am so proud of everyone," Ahrens said of how the team performed. "We worked super hard every day to get to this point. Everybody pushes everybody to be their best."
For Ahrens, these last few meets are bittersweet as she finishes her high school swimming career for her dad, Bulldogs head coach Mike Ahrens. Zoey said it has not quite hit her yet but added it has been special to be coached by her father.
"I will miss having him as my coach, but I also really respect what he does," Zoey said. "I know what he goes through and what annoys him, so I have become a much better athlete and leader on the team."
As for Mike Ahrens he said it will likely hit him that he has coached his daughter's last high school meet when the team is driving back from Marshalltown and the state meet after next weekend
You have free articles remaining.
Register for more free articles
Stay logged in to skip the surveys
"I might have to wear sunglasses on the way home so no one can see my tears," Mike Ahrens said with a smile.
Ahrens might keep that smile for a little while longer also knowing that Witt, Wehr, Zillmer, Ripley, Maci Greenley are going to form the next strong core to along other strong returners Madeline Witt, Valerie Gutierrez, Jenna Ripley and Britt Mariman.
"It's a good group that is coachable and wants to get better every day," Mike Ahrens said of the possible returners.
Besides the Bulldog winners, Bettendorf will also send Witt (100, 200 freestyle), Wehr (200, 500 freestyle), Ottavianelli (200 IM, breaststroke), Ahrens (200, 500 freestyle), Megan Greenley (50 freestyle, butterfly) and Maci Greenley (butterfly) to state in individual events.
Pleasant Valley could challenge the Bulldogs in the future as the Spartans lose only three seniors off their postseason squad. That does, however, include key contributors Carly Lundry and Jordan Neymeyer.
"It's been tough with four coaches in five years, so I am very pleased with the girls' effort," PV coach Rob Miecznikowski said. "It's hard with a new coach, and you have to trust what he is doing. We are excited for what is coming up."
Taylor Buhr won the 100 breaststroke and was third in the 200 IM while Abby Buechel was second in the 200 freestyle and fourth in the 100 freestyle. Lundry snagged fourth place in the 500 freestyle and Neymeyer came in fourth in the 200 IM. Grace Veach contributed a fourth-place finish in the backstroke. PV's relays came in third in the 200 and 400 freestyle and second in the 200 medley, with all three making state cut times.
Buechel made state in the 100 and 200 freestyle while Lundry (500 freestyle) and Veach (100 backstroke) will join Neymeyer (breaststroke, 200 IM) and Buhr (breaststroke, 200 IM) at state as well.
Muscatine's Abby Lear had a strong day with second-place finishes in the 50 and 100 freestyles, which will send her to state in both events. She will be joined by diving teammate Lexi Hirt and Ellie Storr, who made state in the 200 IM for the Muskies. Muscatine's 400 freestyle relay will also be going to Marshalltown.
Davenport West diver Ella Heath scored high enough to get to state. Davenport Central's 200 medley relay team also qualified for state, as did Liz Weber in the 200 freestyle.
110219-qct-spt-regional-swim-001a.JPG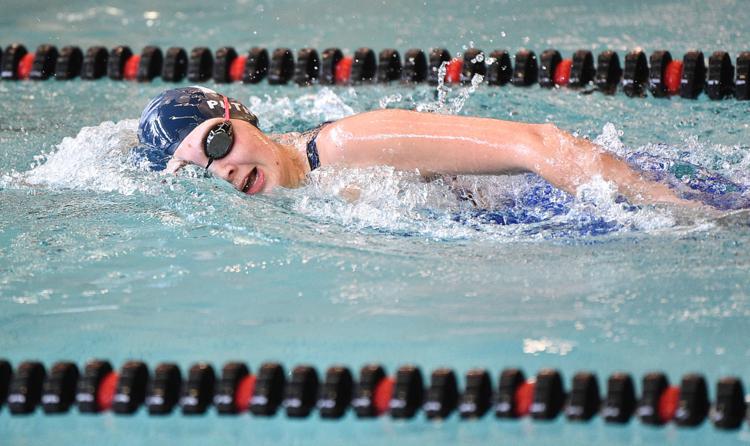 110219-qct-spt-regional-swim-002a.JPG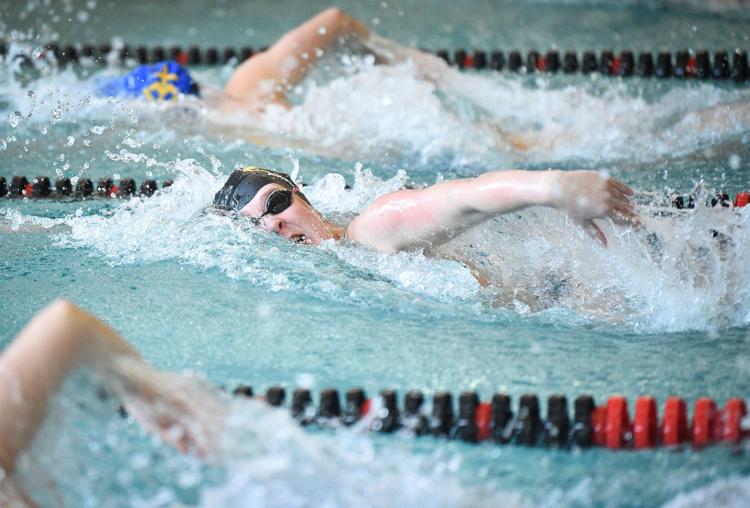 110219-qct-spt-regional-swim-003a.JPG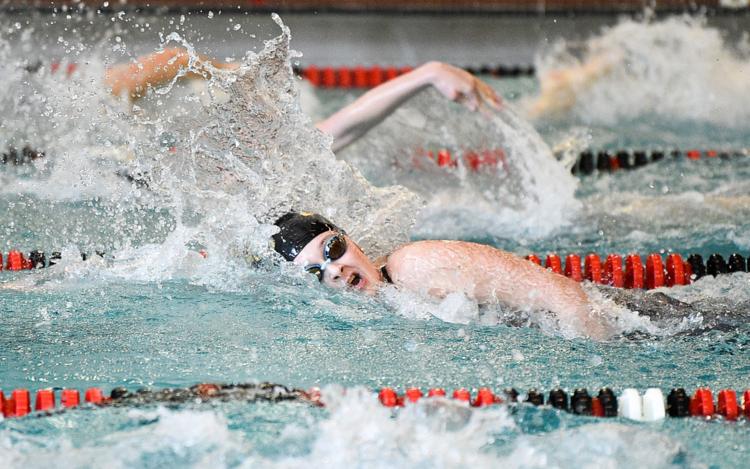 110219-qct-spt-regional-swim-004a.JPG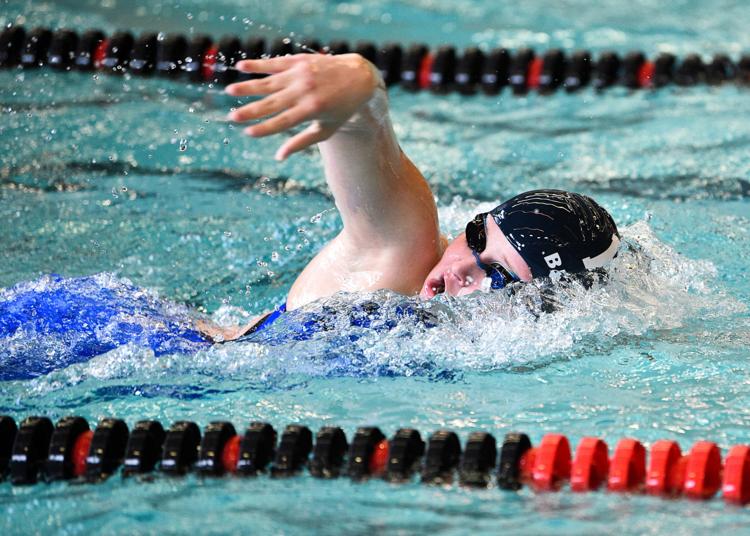 110219-qct-spt-regional-swim-005a.JPG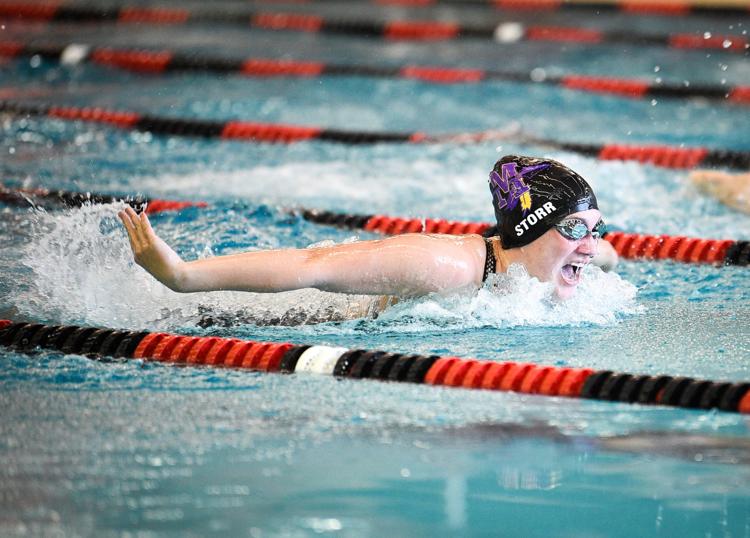 110219-qct-spt-regional-swim-006a.JPG
110219-qct-spt-regional-swim-007a.JPG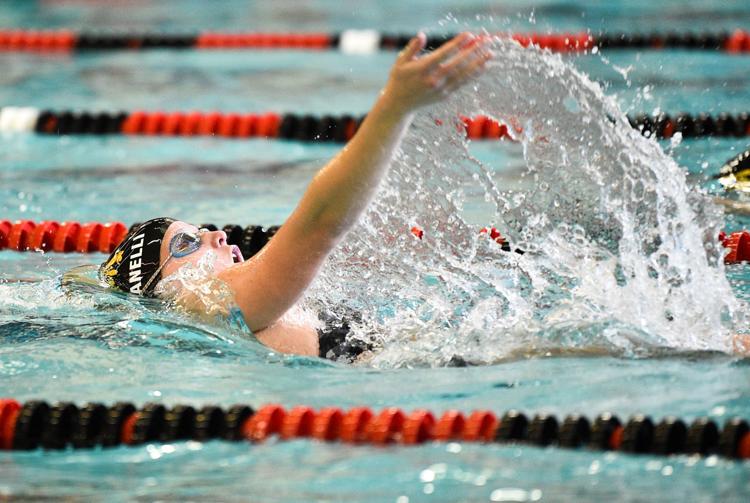 110219-qct-spt-regional-swim-008a.JPG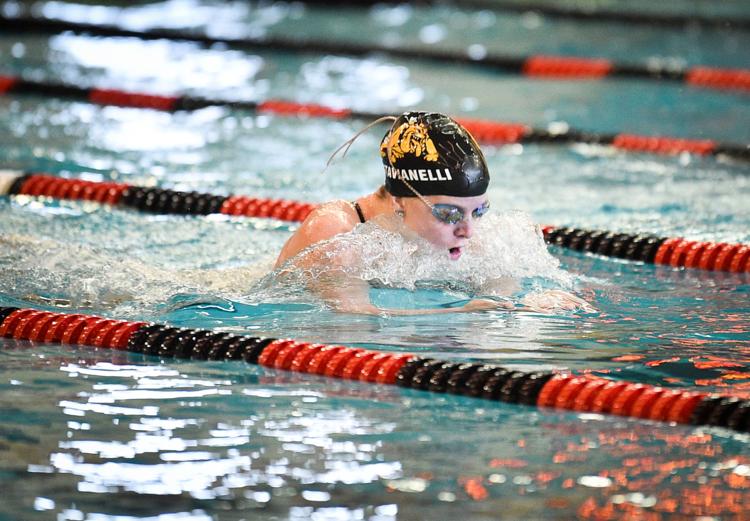 110219-qct-spt-regional-swim-009a.JPG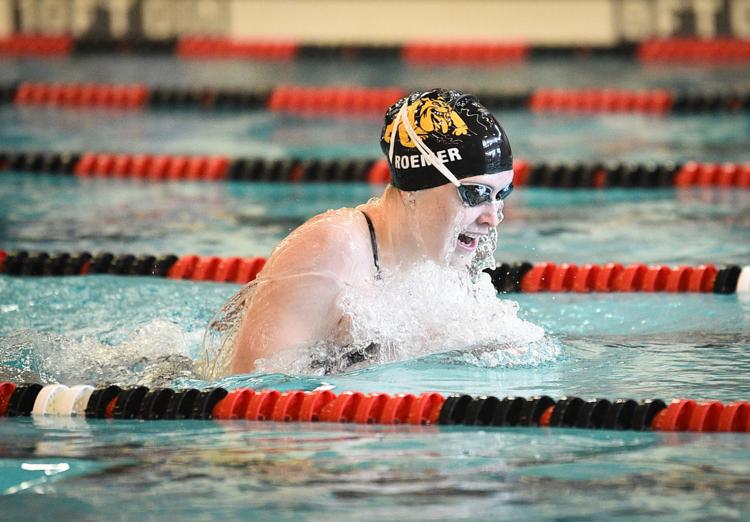 110219-qct-spt-regional-swim-010a.JPG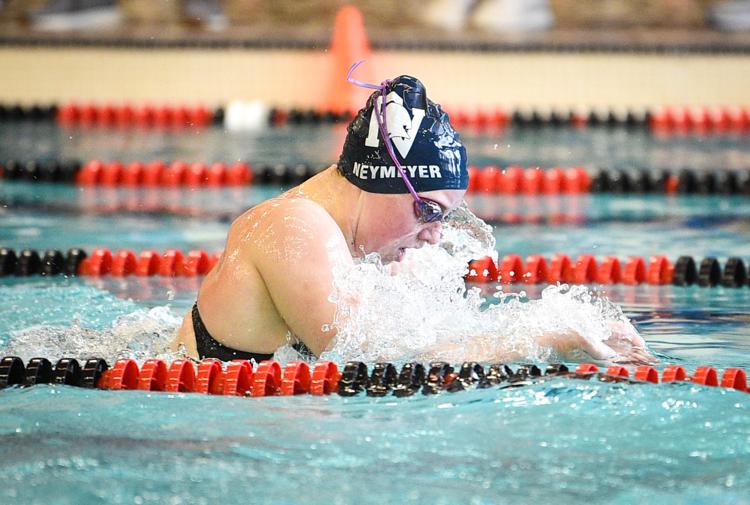 110219-qct-spt-regional-swim-011a.JPG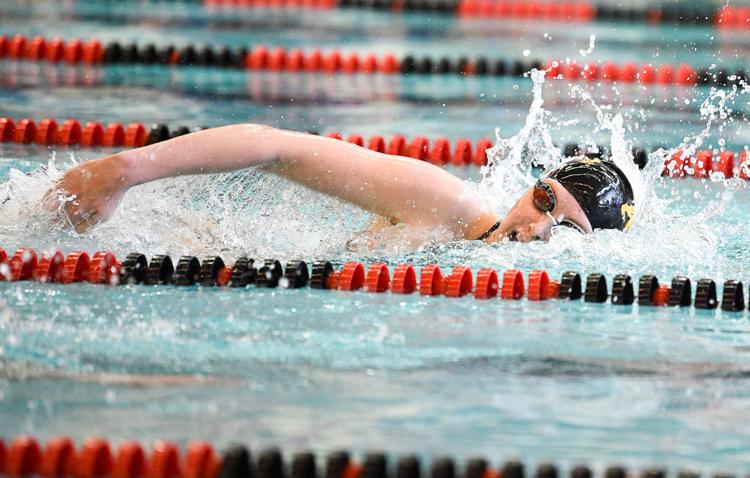 110219-qct-spt-regional-swim-012a.JPG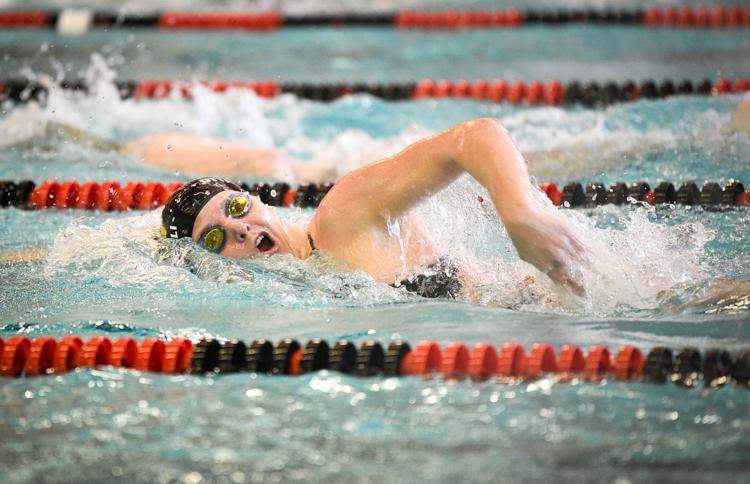 110219-qct-spt-regional-swim-013a.JPG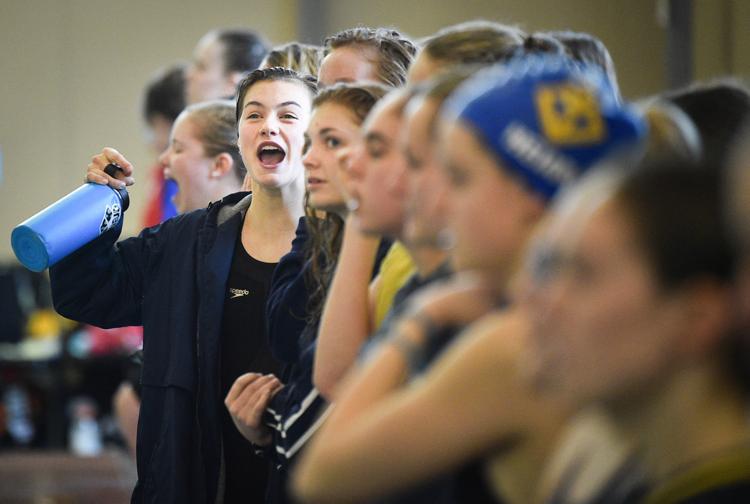 110219-qct-spt-regional-swim-014a.JPG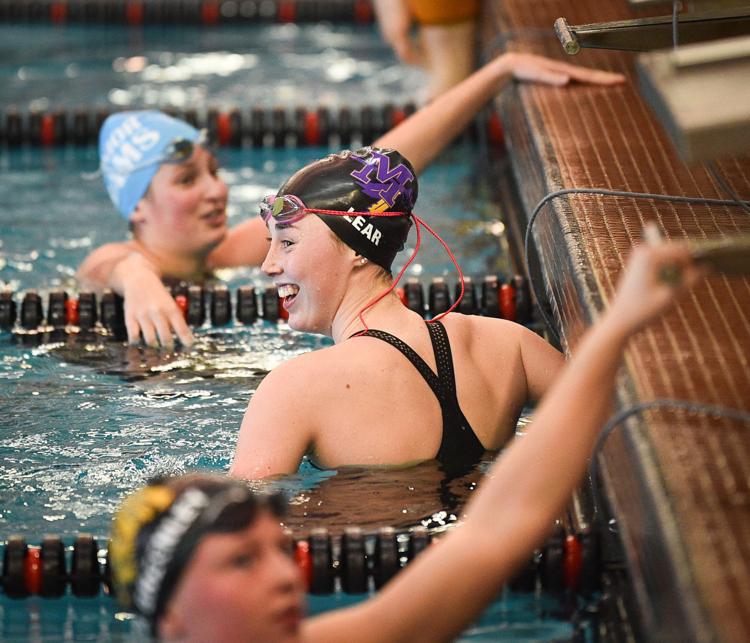 110219-qct-spt-regional-swim-015a.JPG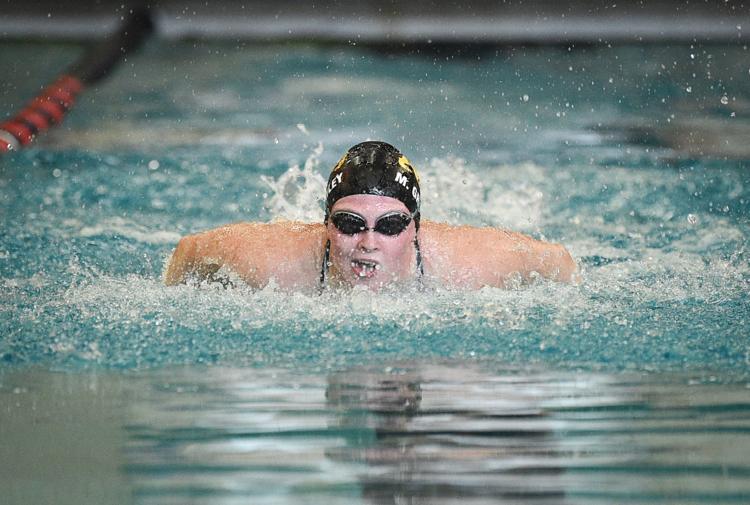 110219-qct-spt-regional-swim-016a.JPG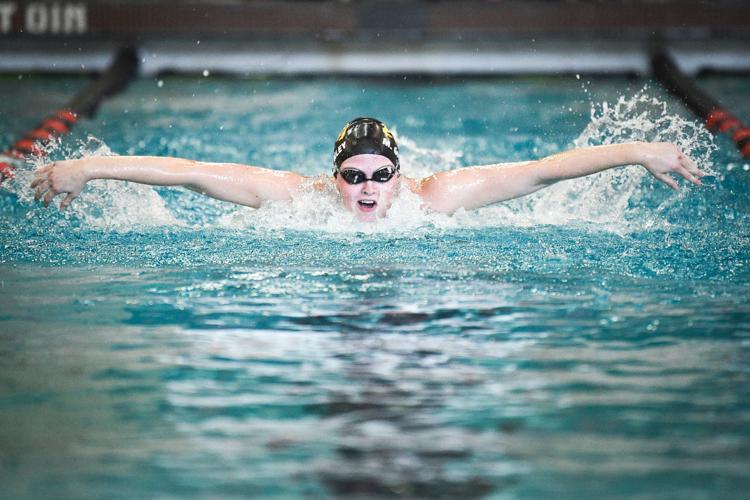 110219-qct-spt-regional-swim-017a.JPG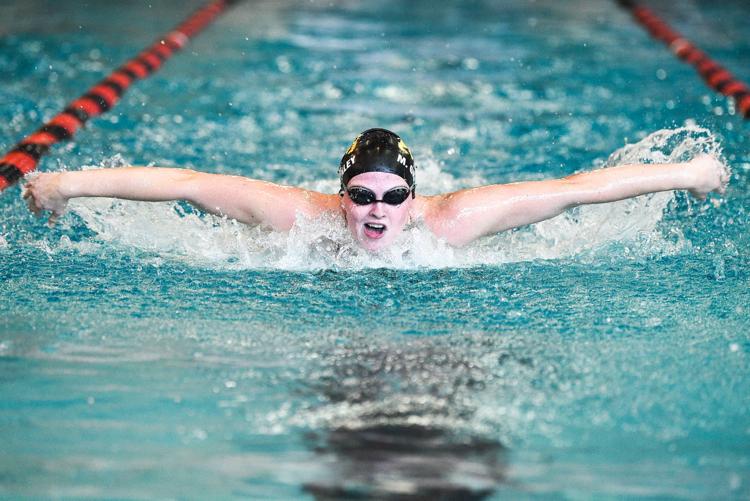 110219-qct-spt-regional-swim-019a.JPG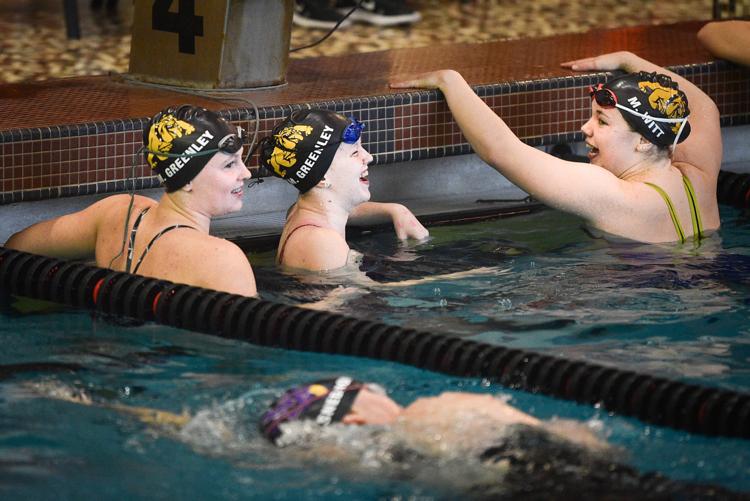 110219-qct-spt-regional-swim-020a.JPG