MARSHALLTOWN, Iowa — It was a tumultuous start for the Bettendorf girls swimming team Saturday afternoon at the state meet.
The Bulldogs had 30 points wiped off the scoreboard after their 200 medley relay squad was disqualified for what officials told coach Mike Ahrens was "a muscle flinch."
Given the volume of points, another team trophy seemed far-fetched.
Bettendorf recovered quite well with six top-five finishes to capture third place at the Marshalltown YMCA/YWCA for the third straight year.
Ames won its fourth consecutive title and eighth in nine years with 372 points. Dowling Catholic, led by the meet's top performer in Berit Quass, finished second with 319. Bettendorf edged Ankeny for third place, 194-185.
"I've got to give it to these girls because they didn't give up," Ahrens said. "We did regroup."
Senior Emily Van De Wiele talked with several members of that relay to keep their spirits up.
"We didn't get too discouraged," Van De Wiele said. "We kept good attitudes. It just proves how hard-working and talented our team is to make up for that number of points."
Arianna Ottavianelli and Van De Wiele each had four top-five finishes to power the Bulldogs.
Ottavianelli was second in the 200 individual medley and led off the runner-up 200 freestyle relay. She was fourth in the 100 breaststroke and anchored the fifth place 400 free relay.
For Ottavianelli, it was the second straight season she was second in the IM.
Just ahead of Dowling Catholic's Mary Martin and Iowa City West's Scarlet Martin as they made the final turn, Mary Martin squeaked past Ottavianelli by two-tenths of a second, 2:02.96-2:03.16.
"Arianna had that won for 199 yards," Ahrens said. 
The 2:03.16 was more than 3½ seconds faster than what Ottavianelli swam at regionals.
"The last 25, I knew we were so close," Ottavianelli said. "I was just going as fast as I could. At the end of the race, you are dead and literally can't feel any of your muscles. It was a great race.
"It is a little disappointing to get second again, but I'm happy with how much time I cut."
The highlight of the day for the Bulldogs came in the 200 free relay. Ottavianelli, Alexis Beine, Megan Greenley and Van De Wiele swam a school-record 1:35.42 to finish second. It also guaranteed them All-American status.
"It has been the same relay the past three years, and for us to get faster each year and make the progression we have is great," Van De Wiele said. "We gave it our all. It was just an adrenaline rush."
Ames won the event in 1:33.50, breaking West Des Moines Valley's state meet record of 1:33.83 in 2007.
Van De Wiele and Sami Roemer placed fifth and seventh, respectively, in the 100 backstroke.
Up 11 points over Ankeny heading into the final event, the Bulldogs seized third place with their fifth-place finish in the 400 free relay with Van De Wiele, Zoey Ahrens, Roemer and Ottavianelli.
Third place has been a familiar spot for the Bulldogs. It marked the sixth consecutive state meet (three girls, three boys) Bettendorf has finished with the bronze trophy.
"That's going on my gravestone — 'Mike3Ahrens,'" he said. "But after the adversity with the medley, we're really ecstatic to bounce back and get third this time."
Van De Wiele carried the trophy out of the pool, her final competitive meet for Bettendorf. She plans to swim in college but hasn't made a decision on a school yet.
"I got to swim with different girls and a really nice team," Van De Wiele said. "It has been a good experience all around the last four years."
Pleasant Valley finished eighth in the team standings with 107 points.
The Spartans placed fifth in the 200 medley relay, and Libby Staver took seventh in the 500 freestyle.
"Our team showed a lot of grit in our races," Staver said. "We showed a lot of stubbornness. The fact we can go out there, even if we are tired, we can keep racing.
"It was just a good experience to be here with this team."
110318mp-HS-state-swim-12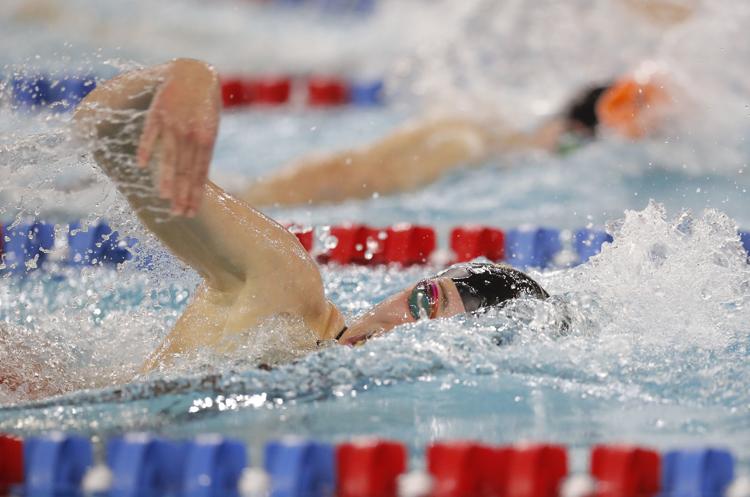 110318mp-HS-state-swim-14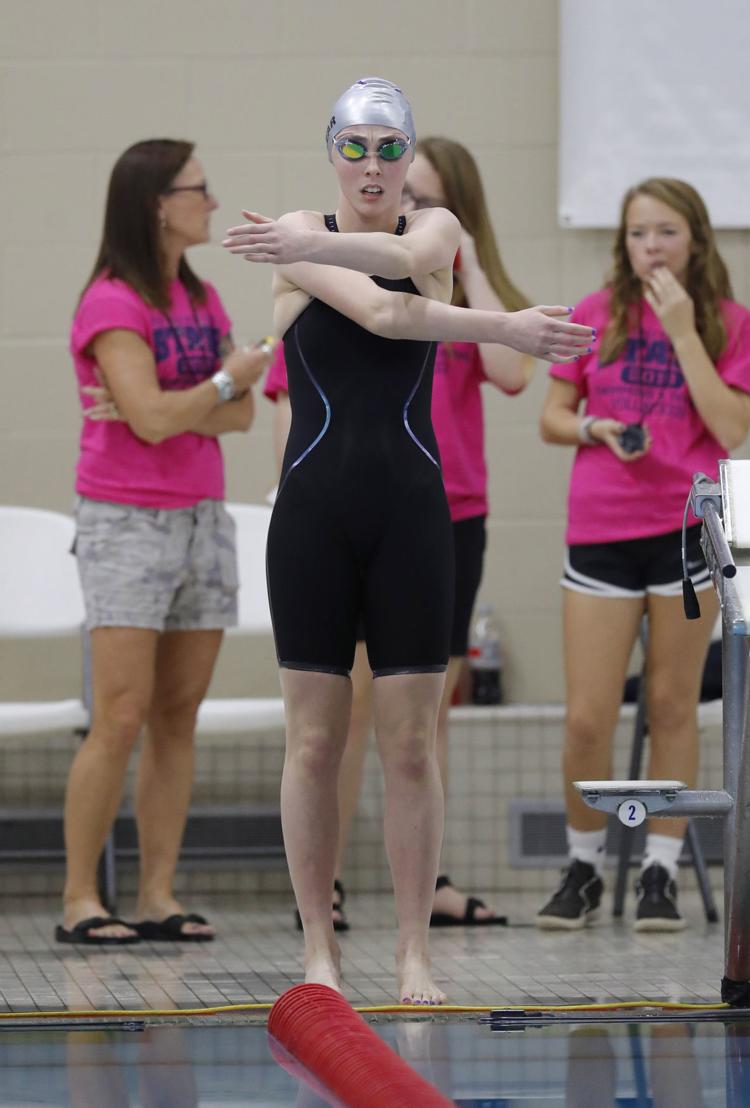 110318mp-HS-state-swim-13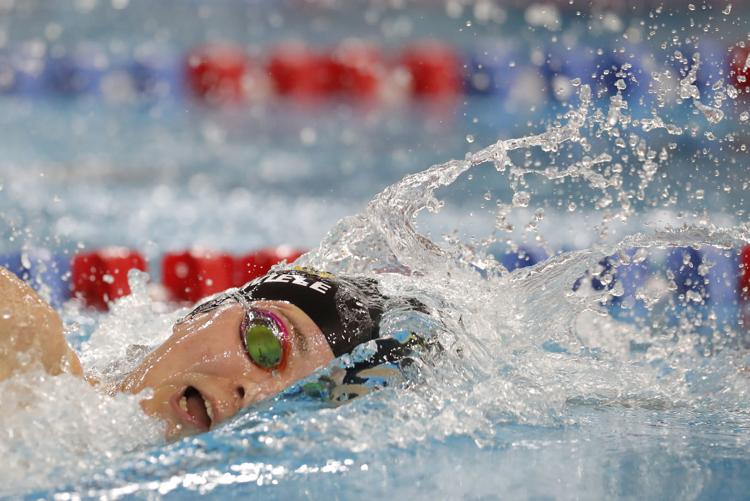 110318mp-HS-state-swim-23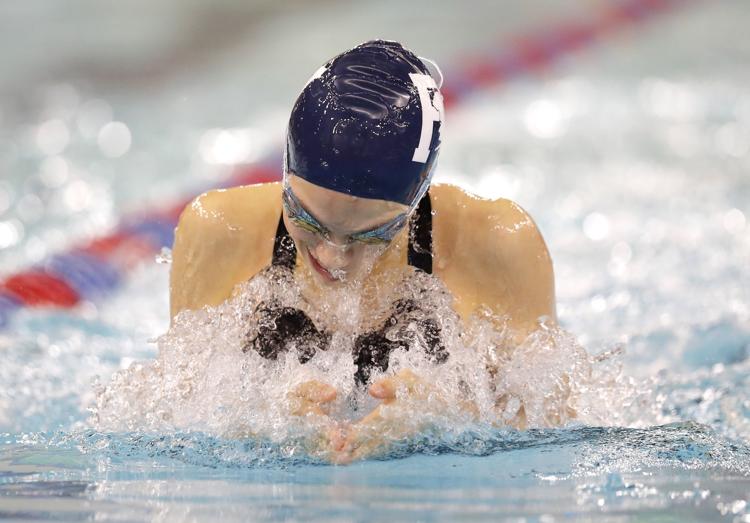 110318mp-HS-state-swim-20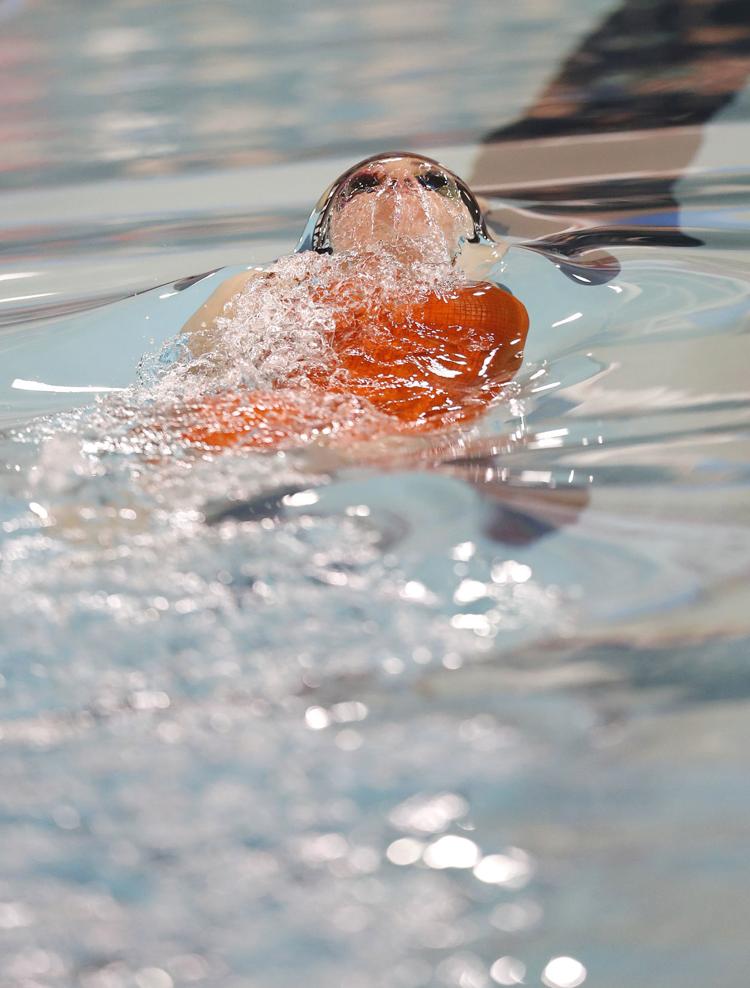 110318mp-HS-state-swim-19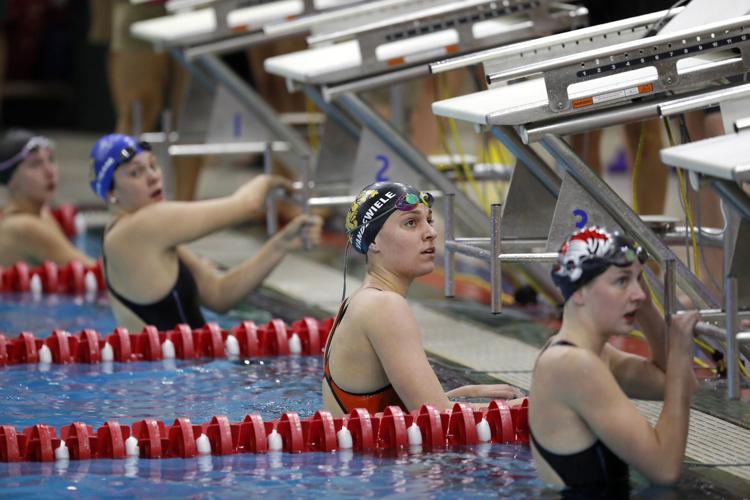 110318mp-HS-state-swim-18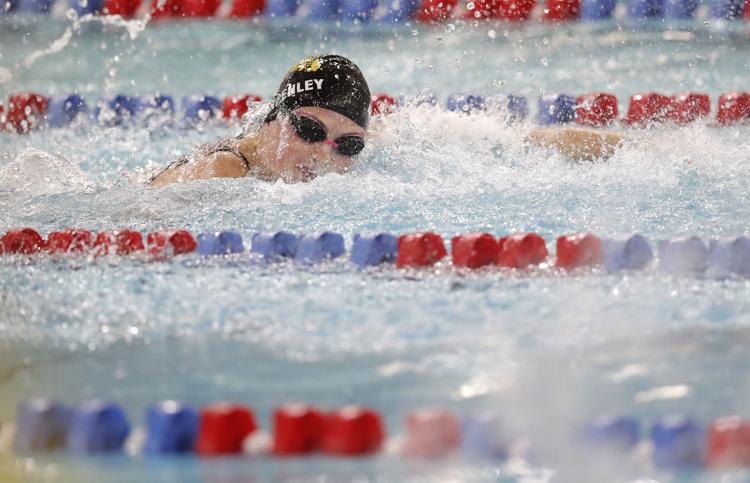 110318mp-HS-state-swim-17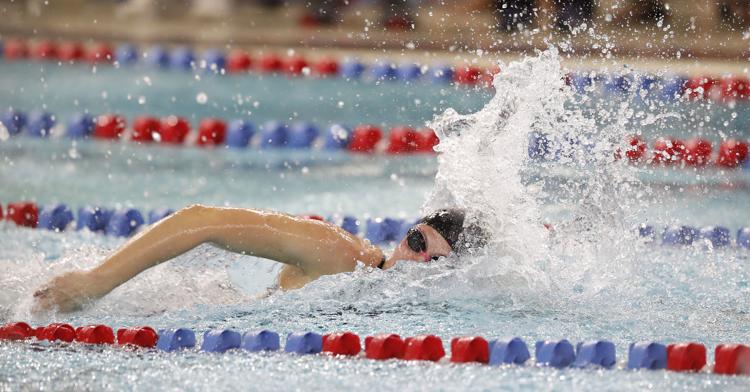 110318mp-HS-state-swim-16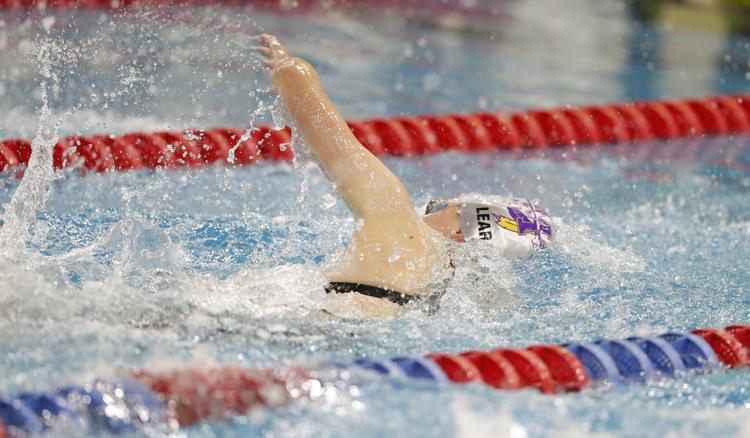 110318mp-HS-state-swim-15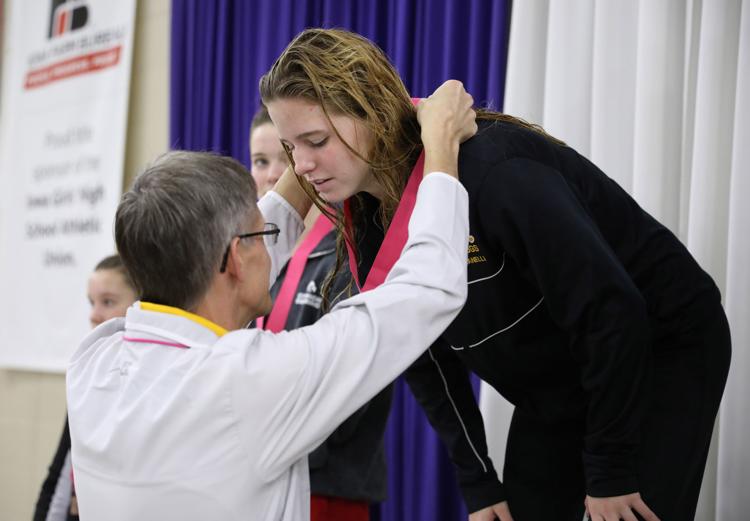 110318mp-HS-state-swim-21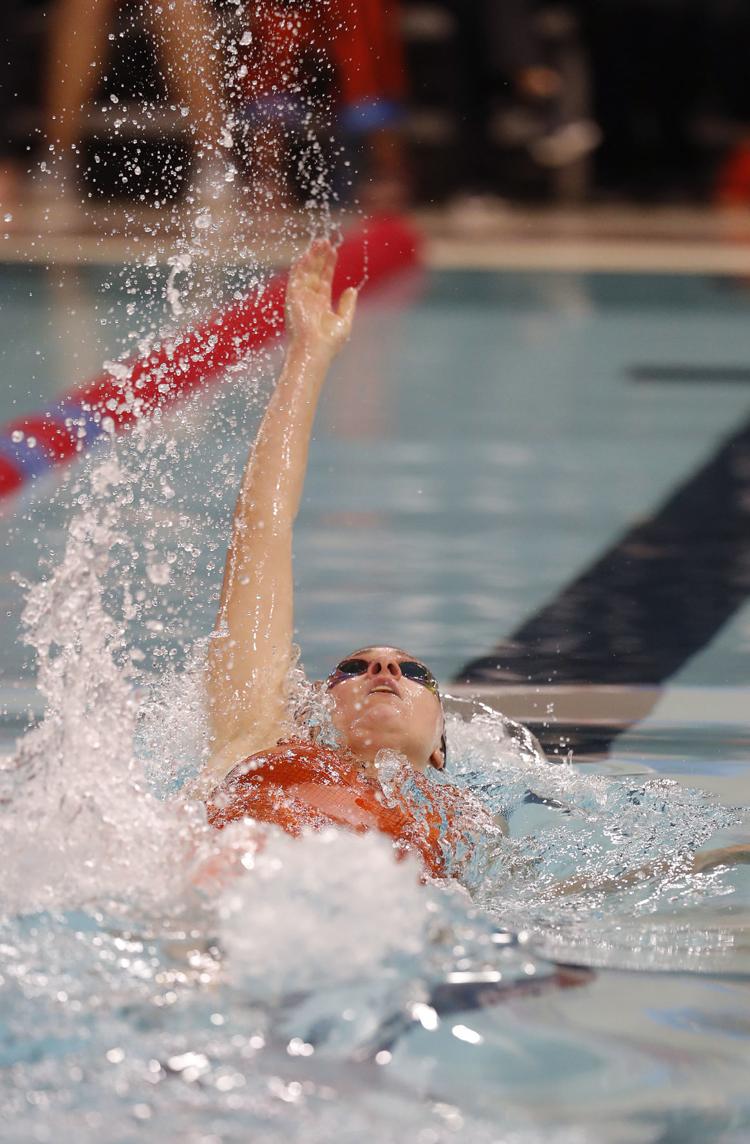 110318mp-HS-state-swim-24