For all the great accomplishments of the Pleasant Valley boys swimming program, there is one accomplishment that has conspicuously been absent from the Spartans' mantle.
A Mississippi Athletic Conference team dual championship.
Pleasant Valley took a huge step toward that goal by getting past the biggest obstacle in team conference dual meets, beating Bettendorf, 94-76, in the Spartans' home pool on Thursday night.
While PV has district crowns and state place awards, there is no MAC dual title banner hanging in the Spartans' gym. While there are dual meets left this season, Pleasant Valley co-captain and senior Jacob McCredie said beating the Bulldogs was the biggest hill to climb.
"This is an awesome feeling, especially being a senior, and knowing we have a chance to do something we have not done before, it's a tremendous feeling," McCredie said. "This season is not over and we have work to do, but this was the meet we had to win."
The Spartans held a slight team edge, 65-59, after eight events, but that's when the home team dropped the hammer. PV went 1-2 in the 100-meter backstroke behind winner Nate Martell (1:03.82) and runner-up Parker Paulson (1:04.63).
The Spartans followed that up by taking the top three spots in the breaststroke, led by McCredie's win in 1:12.10. Fellow senior and co-captain Spencer Clark was second (1:13.56) while Jonathon Conway was third (1:14.65). The home team's lead ballooned to 90-66 after those two dominating wins, sealing the victory.
"I was very proud of everyone, especially Jonathon because I try and help him by working with him after practice," McCredie said. "He wants to get better and improve and have a better season, so helping him and seeing him go faster makes me proud."
You have free articles remaining.
Bettendorf had stayed close to the Spartans by nearly dominating all the sprint races. The Spartans' Kevin Burke helped keep the Bulldogs at bay early in the meet by winning the 50 freestyle (24.40) and 100 butterfly (59.90). But Bettendorf got wins from Charlie Bunn (200 freestyle), Alex Stone (200 individual medley, 400 freestyle) and Andrew Ottavianelli (100 freestyle). Bettendorf also won the 200 freestyle relay to keep things close before the final events.
"We are a team of depth, and Bettendorf has a lot of fantastic freestylers. And I take my hat off to all of them, they are really good," McCredie said. "But we work really hard on our backstroke, our breaststroke, our butterfly, and because that is a big part of our team, we earn a lot of points for first and second or second, third and fourth. All those guys did a great job."
Bettendorf coach Mike Ahrens said he tried to set his lineup up to challenge PV's depth but added that no matter how he set things up or moved swimmers around, it was going to be a tough to overcome the Spartans. Pleasant Valley came into the meet ranked third in the state while the Bulldogs were ranked sixth.
"It was no secret that those events (breaststroke, backstroke) were huge. They knew it and we knew it," Ahrens said. "We just tried to survive what we could, and we didn't do very well. They went 1-2-3 in the breast and went 1-2-4 in the back. ... We tried to steal some points early on, but it would not have mattered. It was good racing, and we won six of the 11 events. We had good training over break, and coming out of break with a real big meet is good for the guys."
Bettendorf won the 400 freestyle relay behind Sam Mitvalsky, Stone, Bunn and Ottavianelli. PV claimed the medley relay as Martell, Burke, McCredie and Ryan Vance took first.
Besides now having the inside track to the conference dual title, PV coach Stacey Zapolski said the victory is a big momentum boost for the final six weeks of the season. The Spartans also did this without one of their top swimmers as senior William Nash broke his wrist two weeks ago. Zapolski said she was not sure if Nash could return by the end of the season.
"We had some big time swims from some kids," Zapolski said. "We are excited to see some of the younger guys contribute, and we are still seeing what lineup we might use. But to have a MAC banner in the gym, you have to beat Bettendorf, and we were able to do that and that is exciting."
010319-Boys-Swimming-012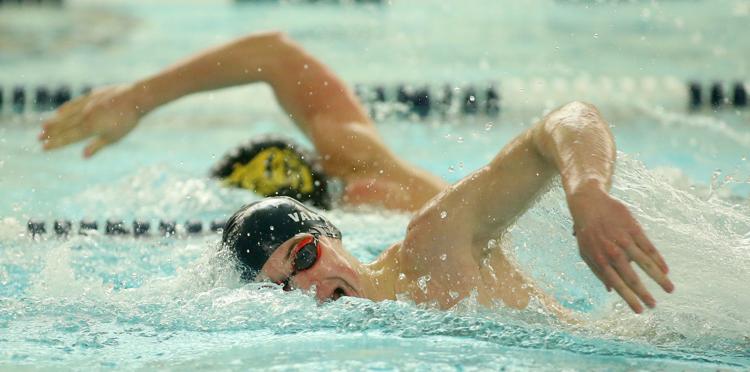 010319-Boys-Swimming-001

010319-Boys-Swimming-002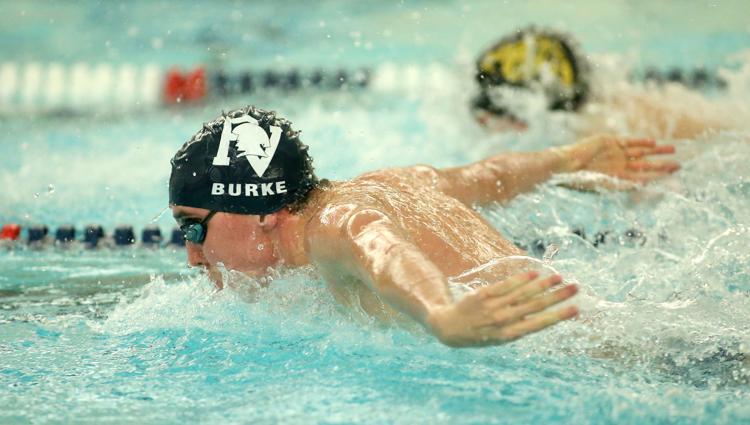 010319-Boys-Swimming-003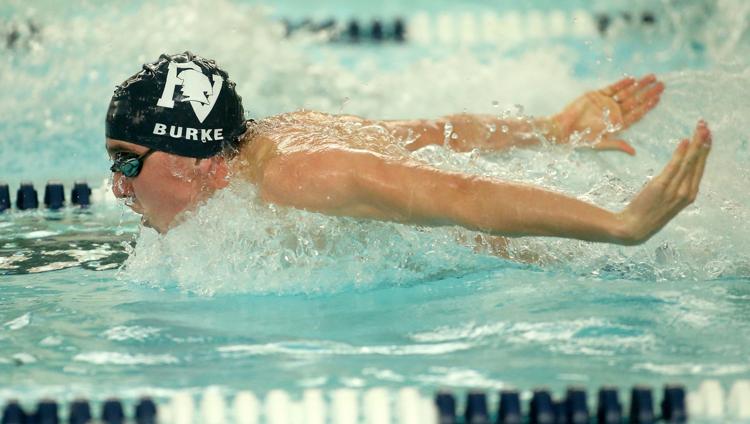 010319-Boys-Swimming-004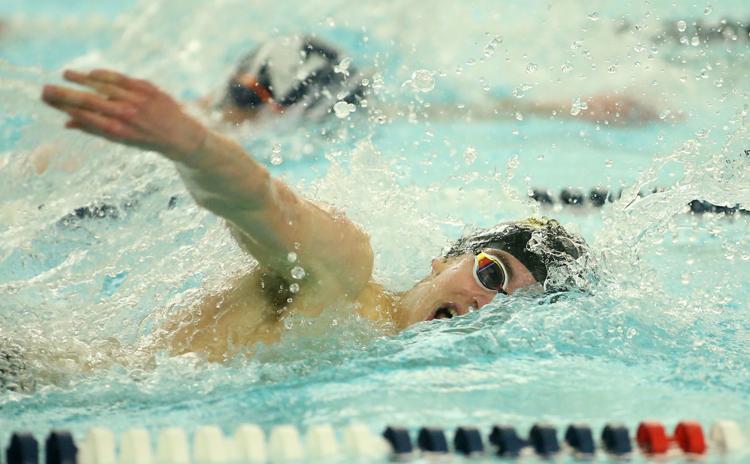 010319-Boys-Swimming-005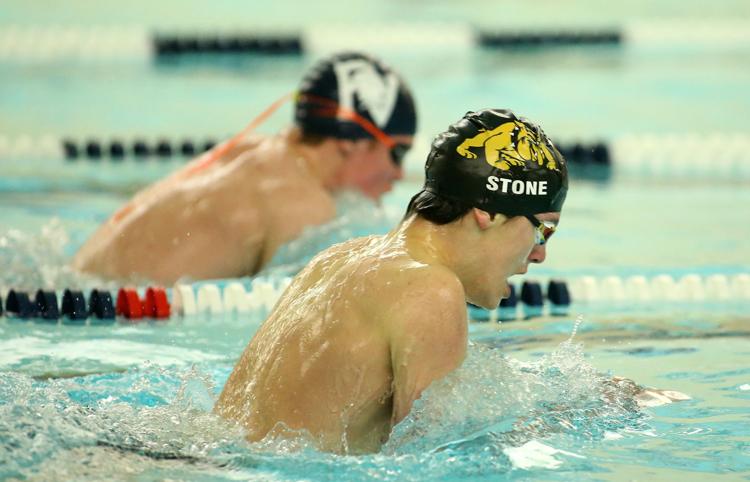 010319-Boys-Swimming-006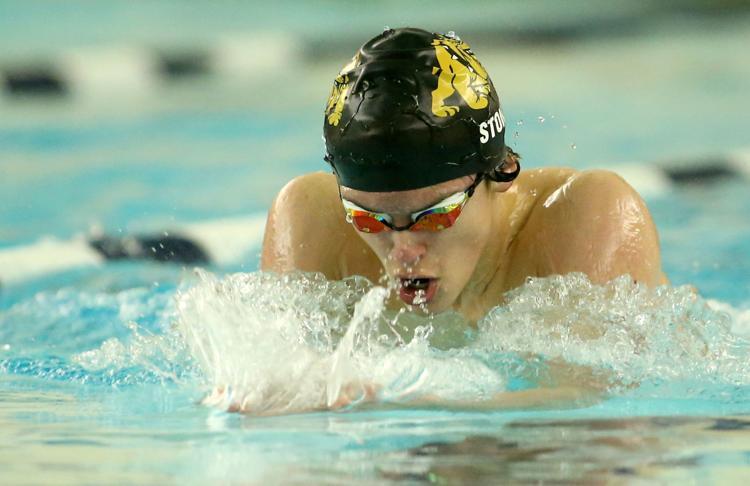 010319-Boys-Swimming-007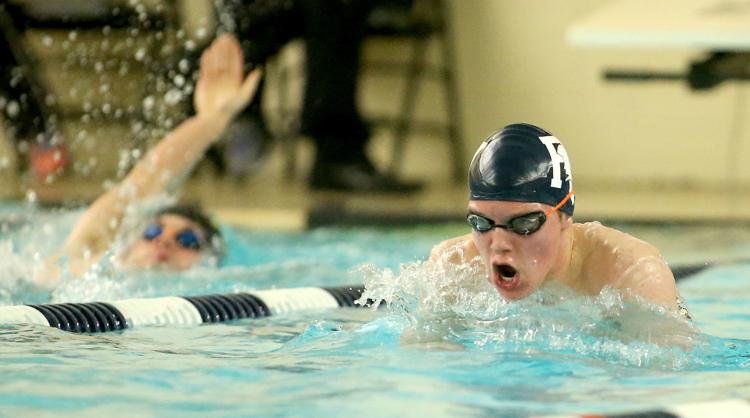 010319-Boys-Swimming-008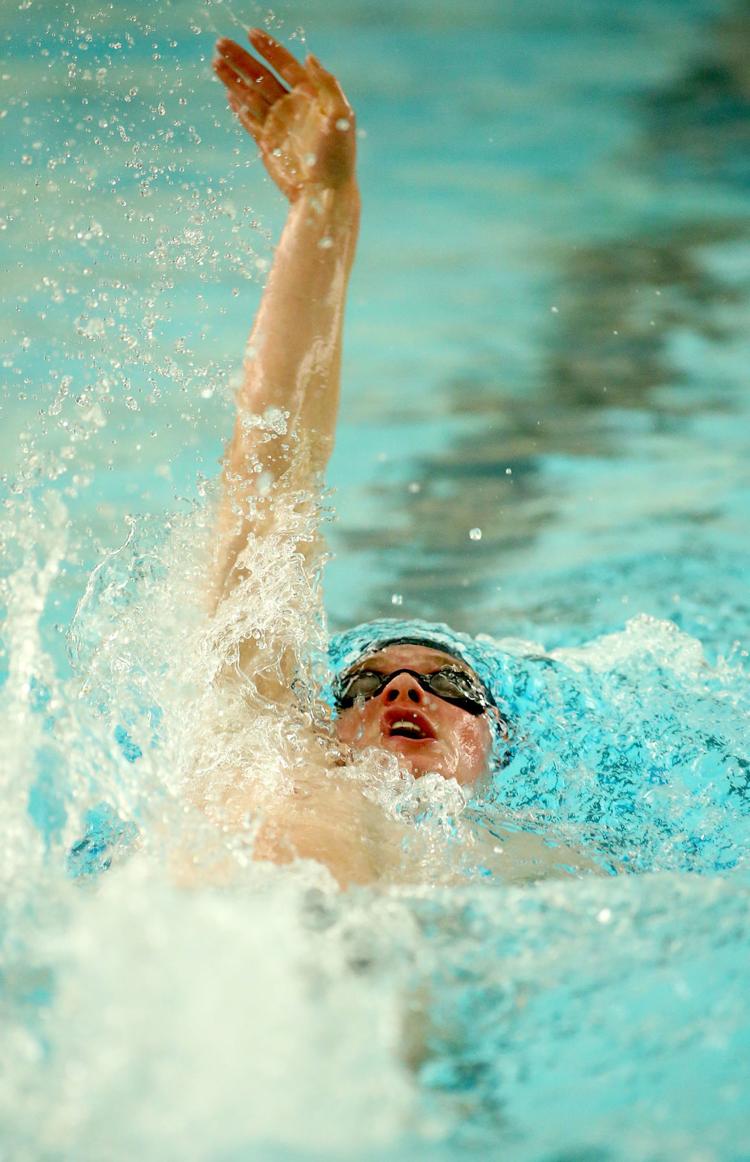 010319-Boys-Swimming-009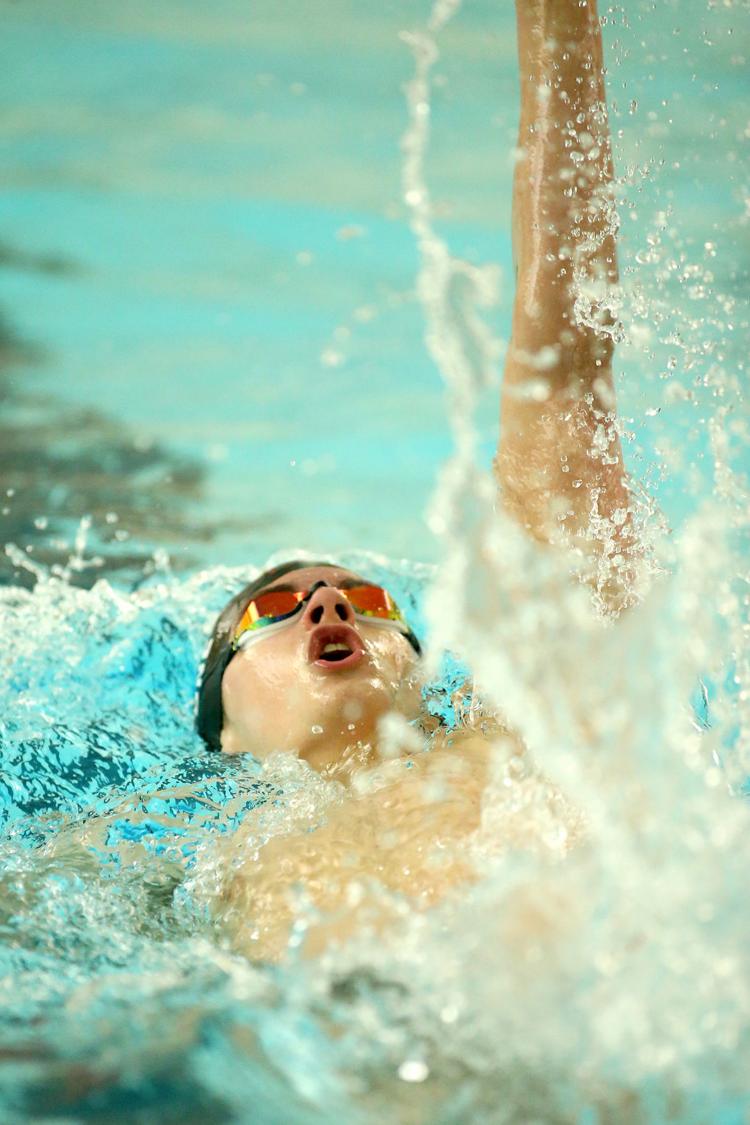 010319-Boys-Swimming-010

010319-Boys-Swimming-011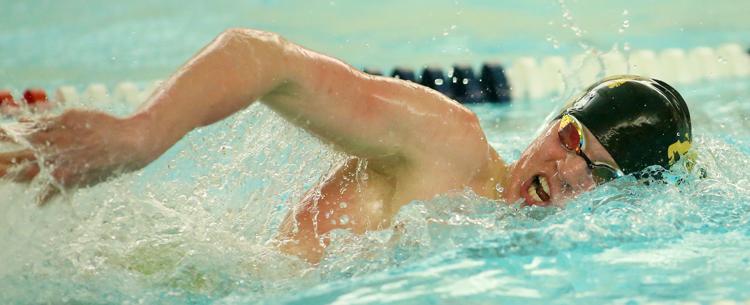 010319-Boys-Swimming-013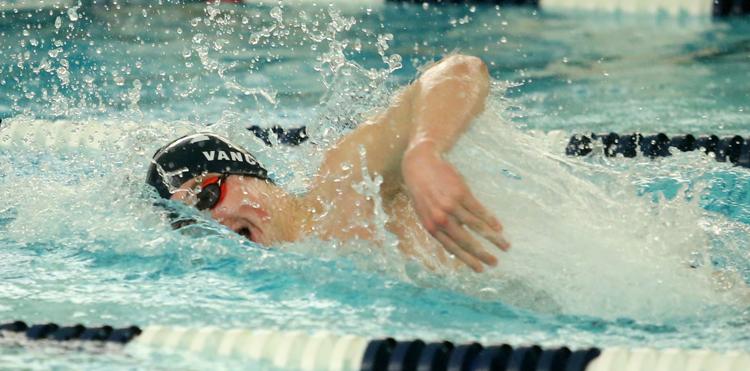 010319-Boys-Swimming-014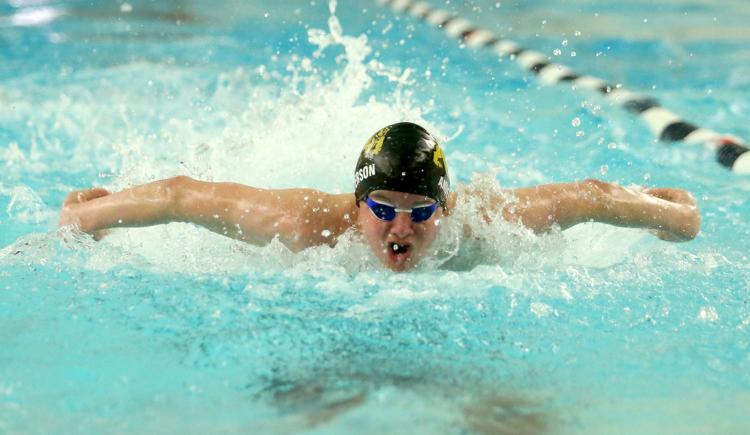 010319-Boys-Swimming-015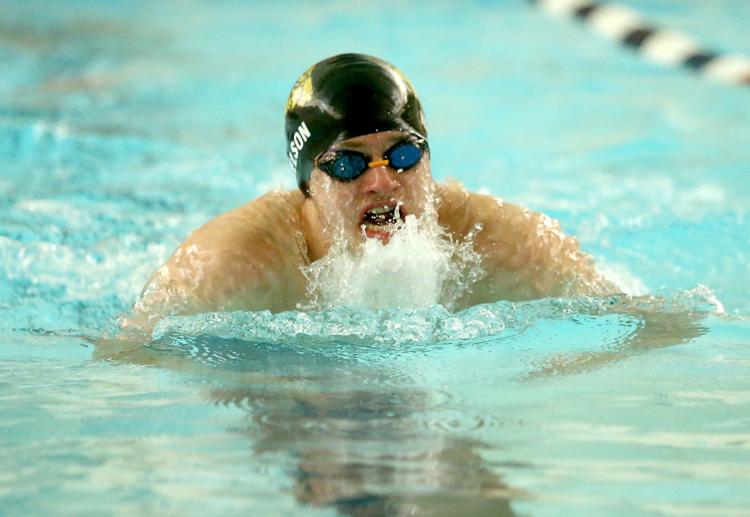 010319-Boys-Swimming-016