The Quincy boys tennis team won the Western Big Six title in a meet that was once again impacted by weather this year.
The Blue Devils finished with 21 points as a team, ahead of Moline (17 points), Galesburg (12), Alleman (6), Rock Island (4), and United Township (2).
Saturday's meet was to be hosted by UT, but it was moved from the high school to the Quad City Tennis Club in Moline because of wet conditions on the courts.
"We have excellent courts that are typically fast drying," UT coach Diego Cross said, "but it was an issue of safety for the athletes. We did not want to see anyone get injured while trying to make a cross-court play, so we decided to move the event indoors."
The venue change did not keep Moline's Dylan Wiemers from retaining his focus. The junior advanced to the championship round after a victory over Quincy's Caleb Vonderheide in the semifinals, 6-3, 6-3. Wiemers, seeded second, then beat top-seeded Zach Willing of Quincy by a score of 6-1, 6-0 to earn the conference singles title.
Wiemers had a long wait between the semifinals and finals as the match between Willing and Alleman junior Jesse Dyer went long, but he knew that he was going to have a tough match regardless of whom he faced.
"I knew I was going to be in for a competitive match," Wiemers said. "Both Zach and Jesse are tough opponents, so I had to stay focused."
The key to success for Wiemers in his more intense matches relies on good sportsmanship and a good attitude.
"Usually in competitive matches, I try to stay positive," Wiemers said. "It's hard to come back from being down if you are angry with what just happened. Mostly I just try to play my style of tennis and listen to the coaches if they have advice for me from the sidelines."
Wiemers now is able to look toward the postseason with a conference title in hand, but he is constantly learning on the court.
"Every match I play, I try to build experience for sectional and state," Wiemers said. "The competition in the Western Big Six is excellent, so coming out on top today is a huge success."
Also hoping to gain key experience moving to the state level are Dyer and Sean Gelski of Alleman. Dyer and senior Gelski advanced to state last year as a duo and won the first sectional doubles title for the Pioneers along the way, with a 6-2, 2-6, 7-5 win over Geneseo's Mick Haverland and Brandon Gallagher.
Alleman coach Bill Allee hopes that his team continues to play the way that they have been playing.
"I think that they are learning how to play their own game and not worrying about what the opposition is doing," Allee said. "They are both singles players who can dictate how the points go on the court. They didn't go out there and lose today; they forced the opposition to earn the win. A few points go the other way and maybe they end up with the victory."
"I'm very proud of them and the optimism that they're taking into the sectional. They were able to take them right to the wire."
Dyer finished fourth in singles after a 6-1, 6-1 loss to Vonderheide in the third-place match.
"I need to keep my feet moving more," Dyer said, "otherwise I'm slow and sloppy. I need to not give up and play back, and when I'm up I need to play more aggressively."
Gelski finished his day with a loss to Vonderheide in the second round 6-3, 6-3, but he is looking to bounce back at sectionals.
"I haven't been serving well lately, but I was able to get into a groove today," Gelski said. "I was able to dictate the point a lot more as well. I always try to make the opponent work for it. That's the best way to play, I never want to feel like I lost."
051219-mda-spt-big6ten-002a.JPG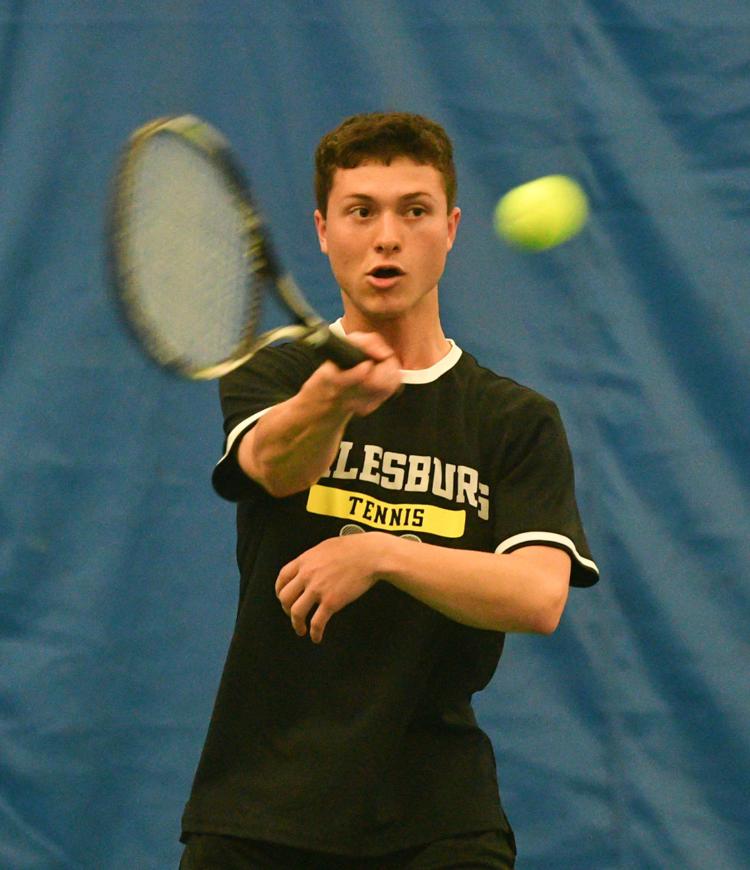 051219-mda-spt-big6ten-005a.JPG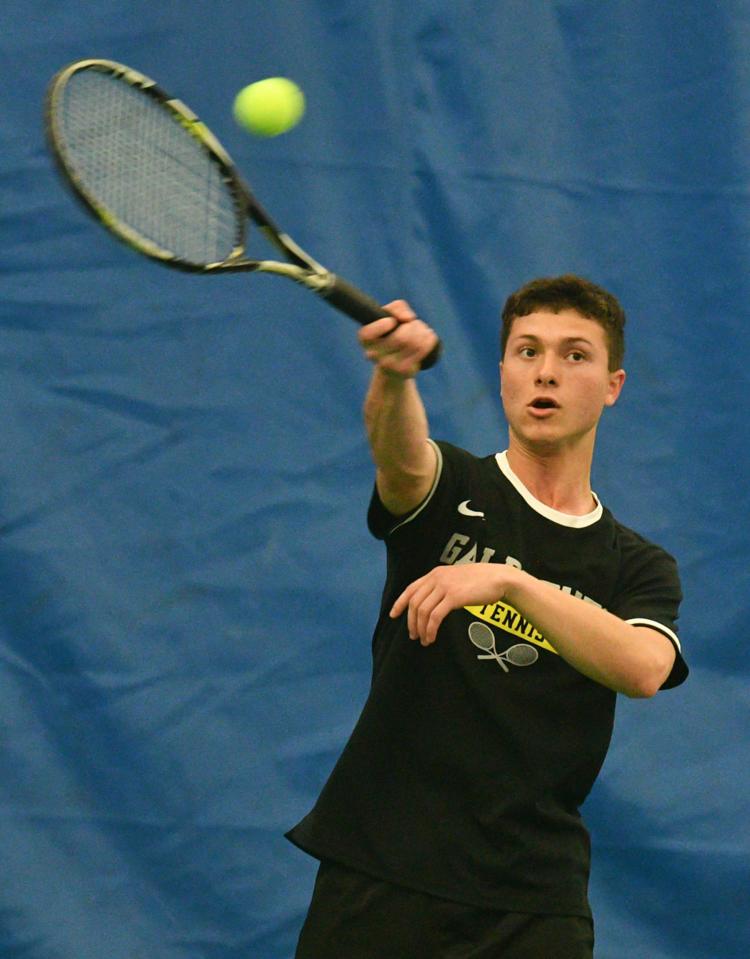 051219-mda-spt-big6ten-006a.JPG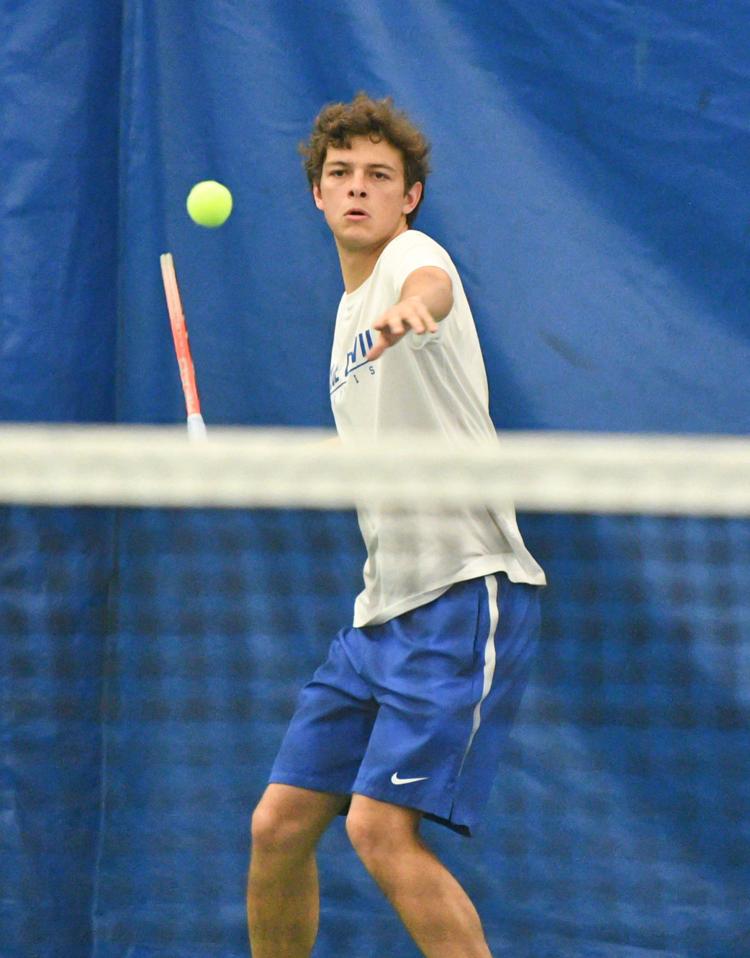 051219-mda-spt-big6ten-009a.JPG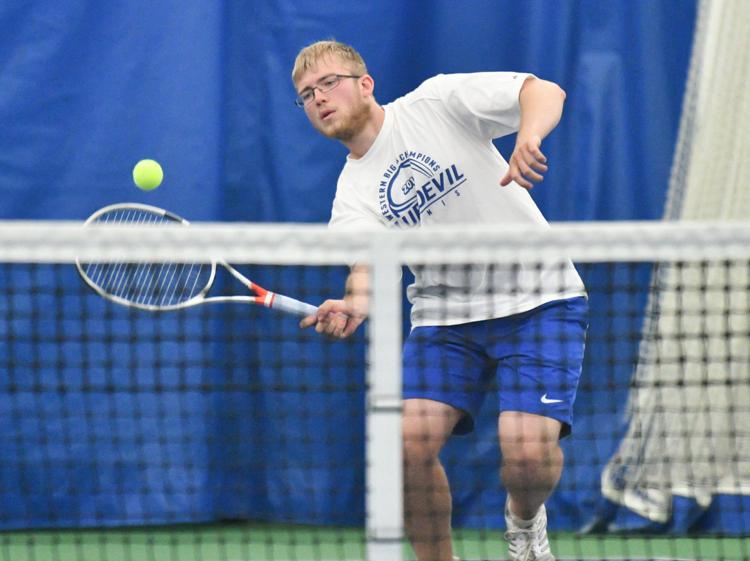 051219-mda-spt-big6ten-010a.JPG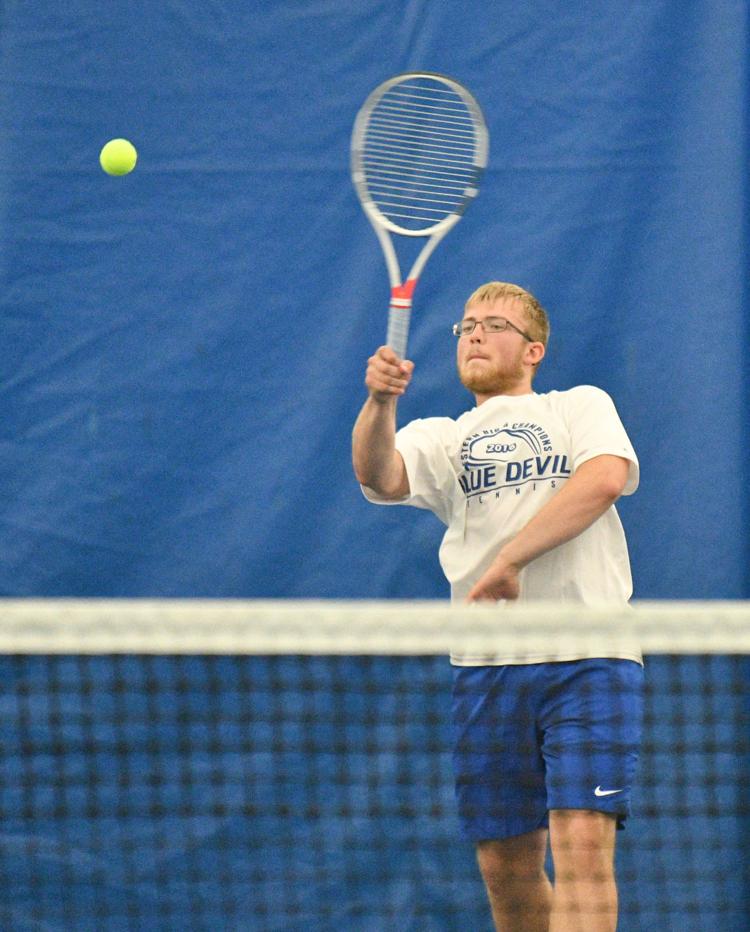 051219-mda-spt-big6ten-012a.JPG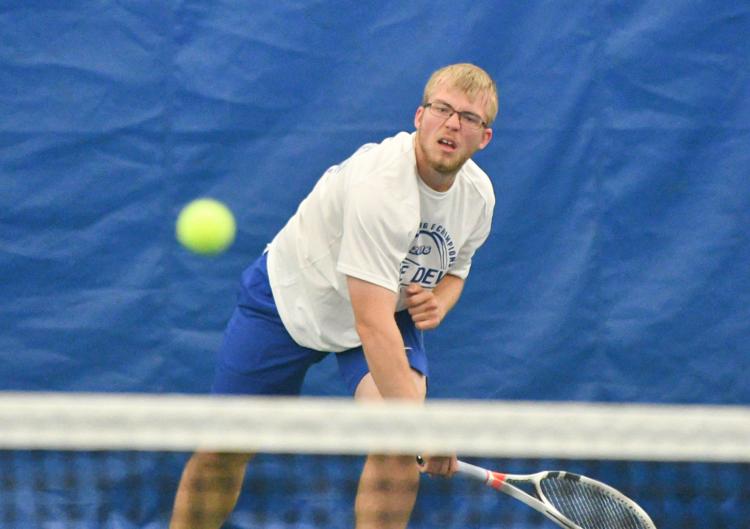 051219-mda-spt-big6ten-013a.JPG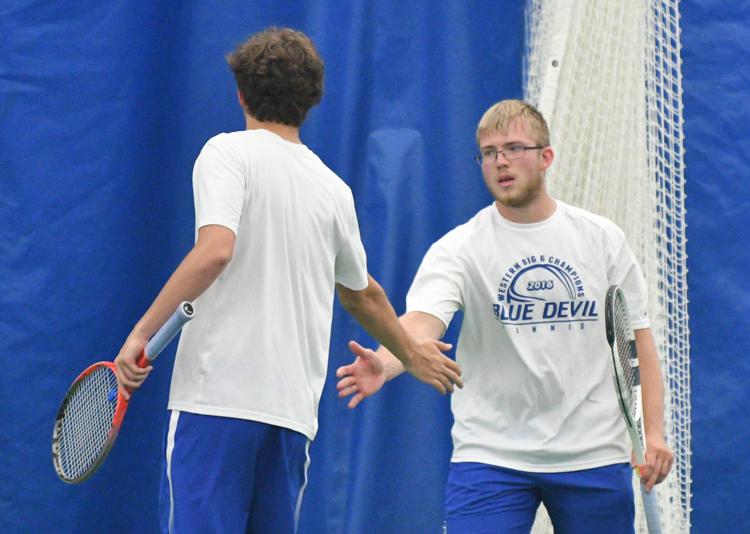 051219-mda-spt-big6ten-014a.JPG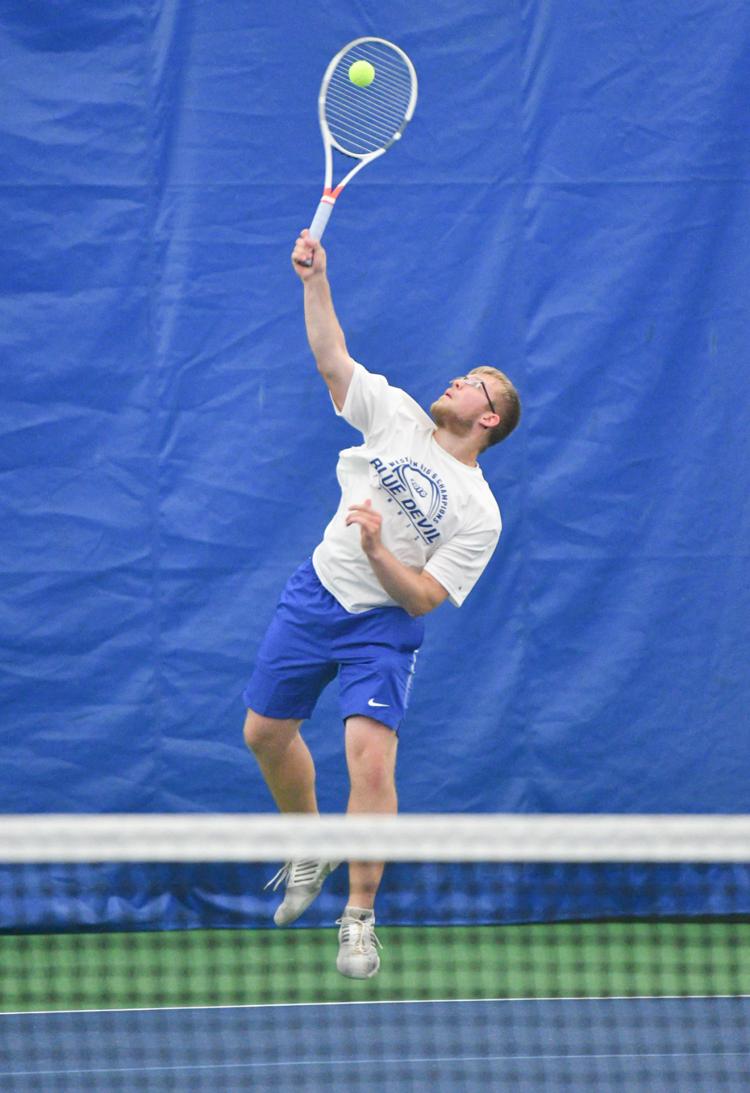 051219-mda-spt-big6ten-021a.JPG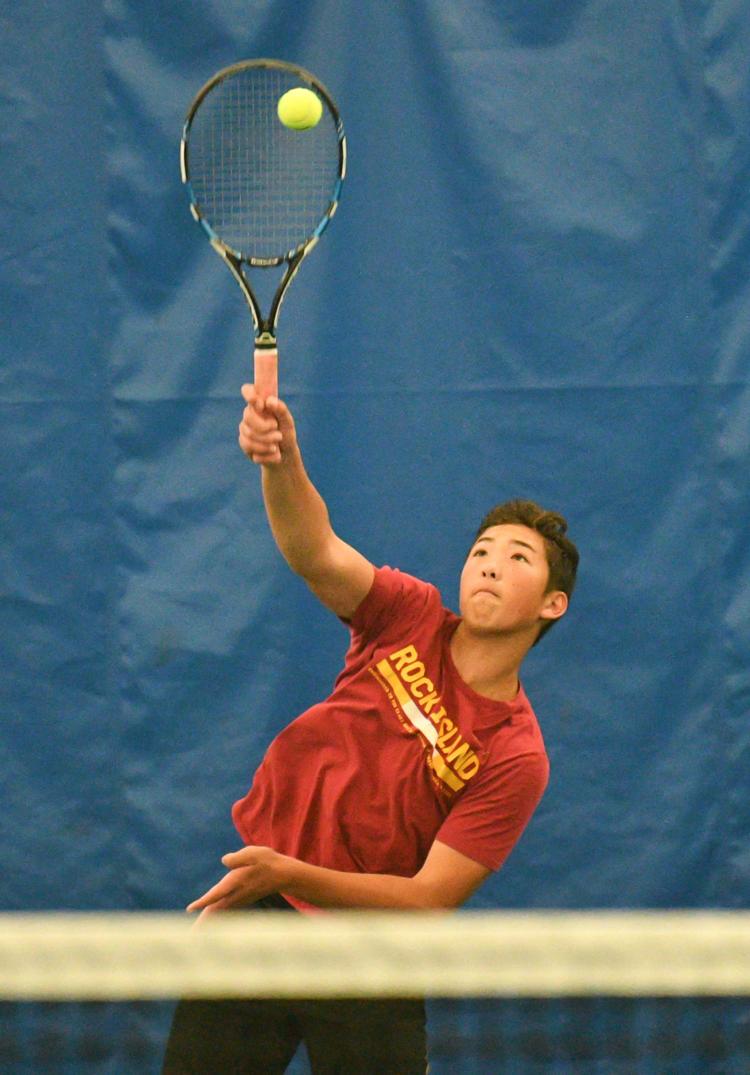 051219-mda-spt-big6ten-022a.JPG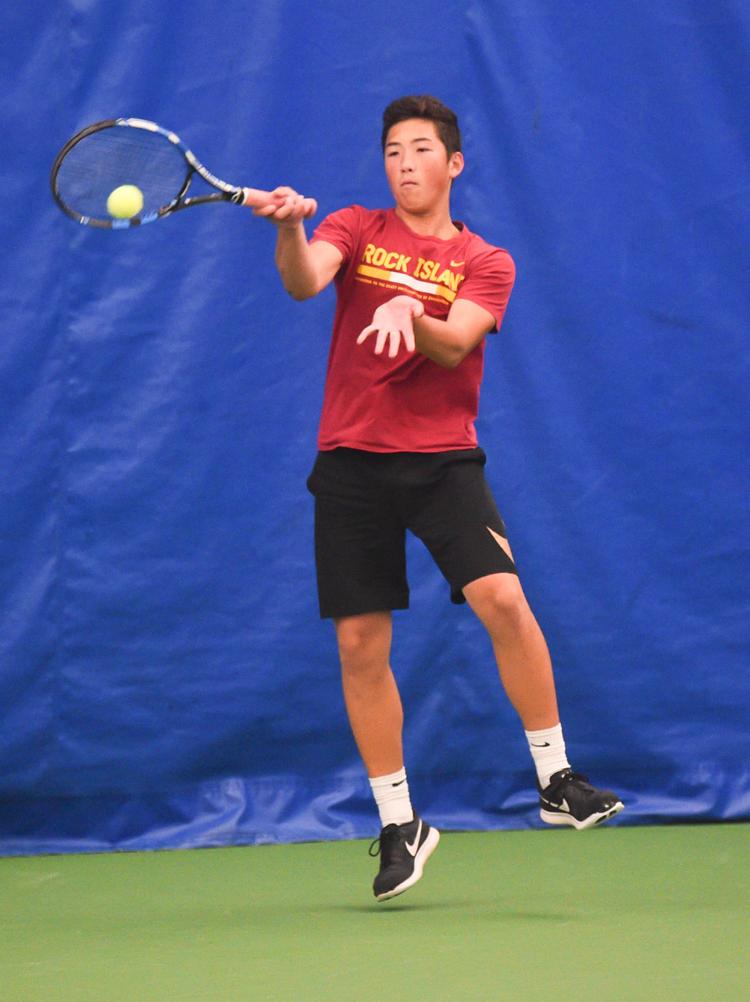 051219-mda-spt-big6ten-023a.JPG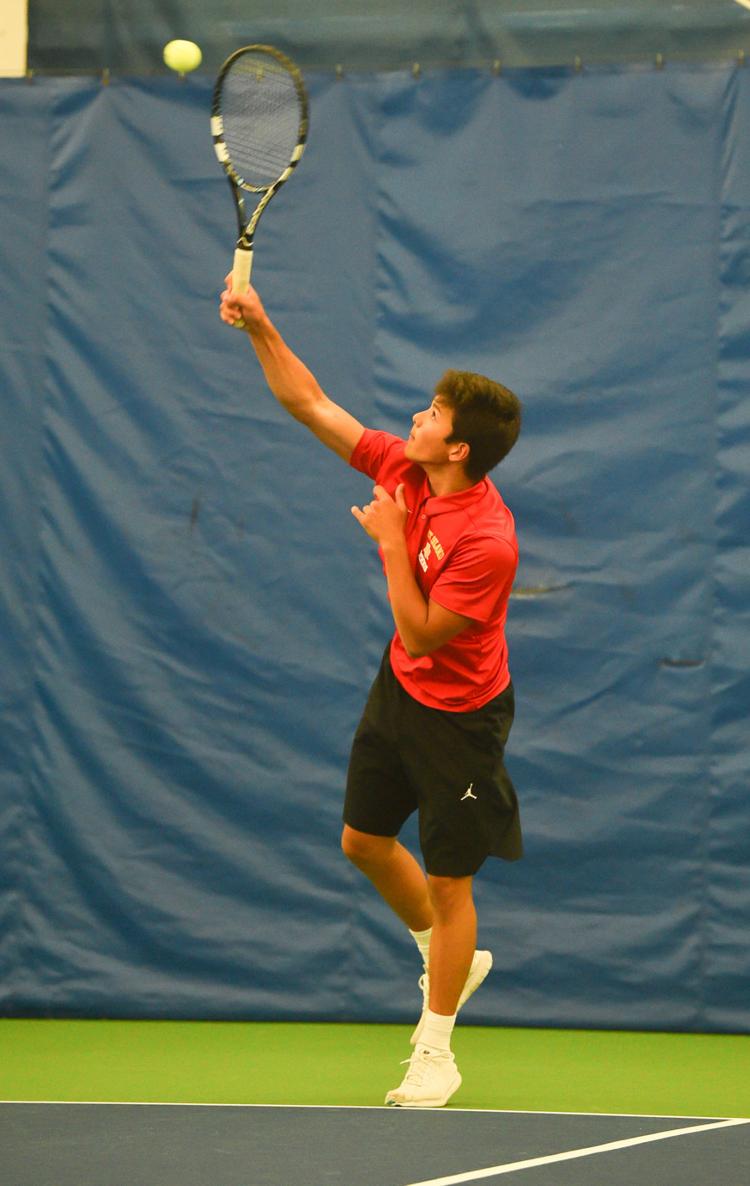 051219-mda-spt-big6ten-024a.JPG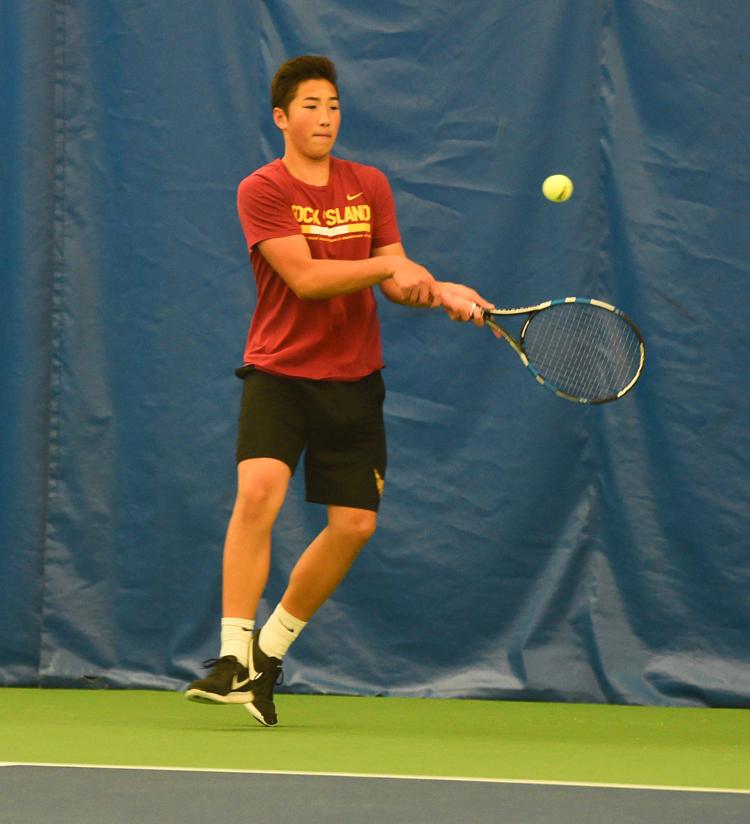 051219-mda-spt-big6ten-025a.JPG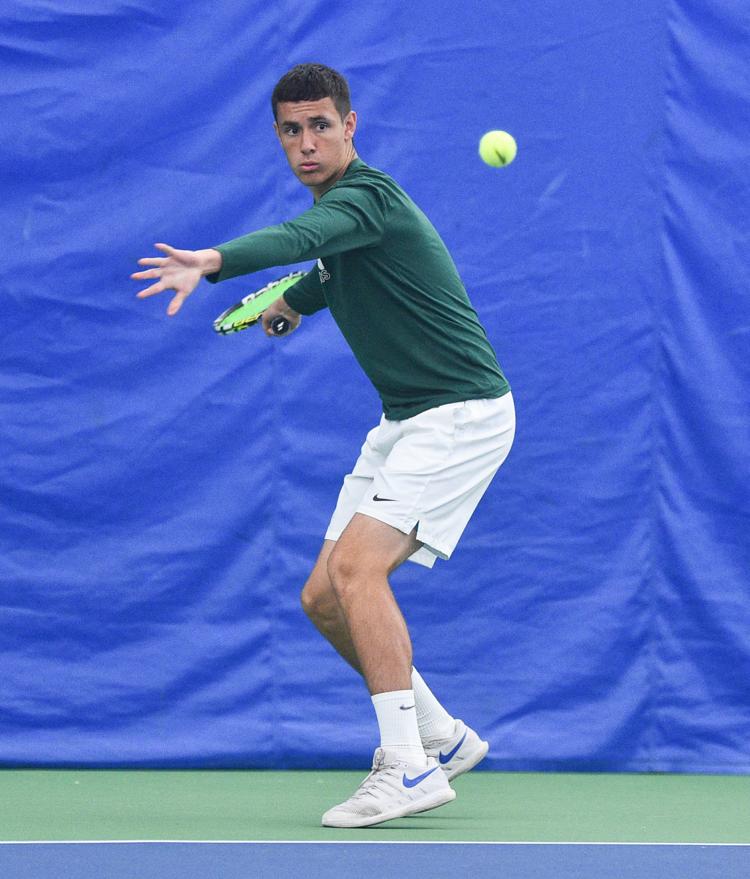 051219-mda-spt-big6ten-028a.JPG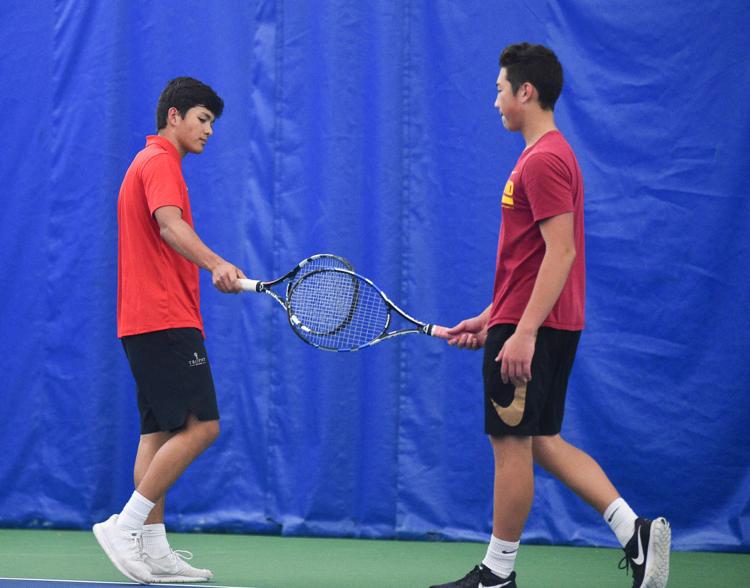 051219-mda-spt-big6ten-030a.JPG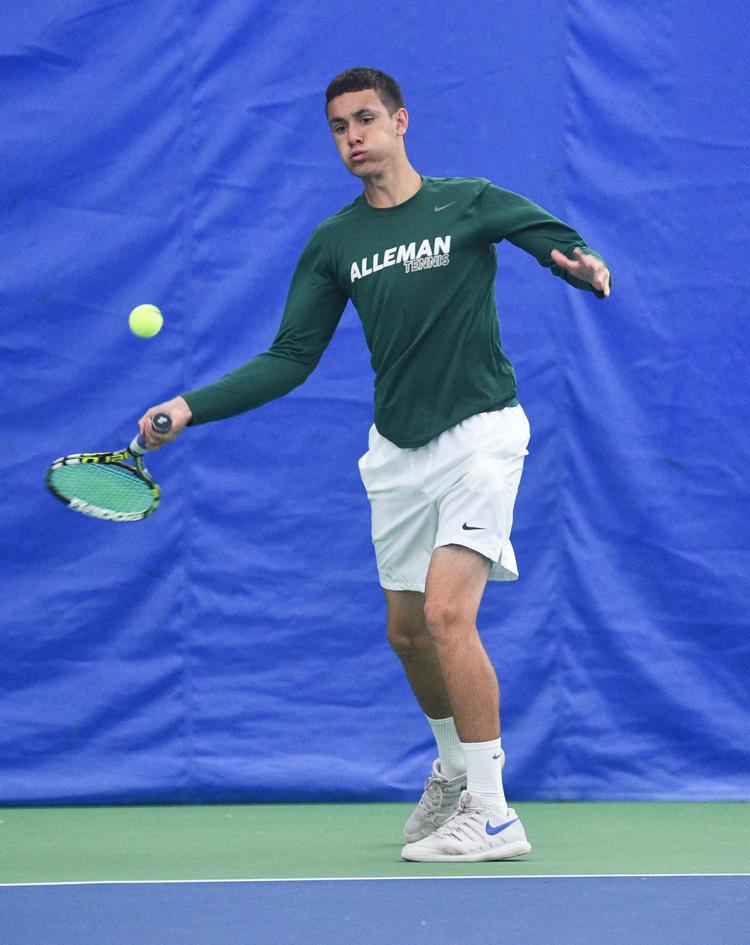 051219-mda-spt-big6ten-033a.JPG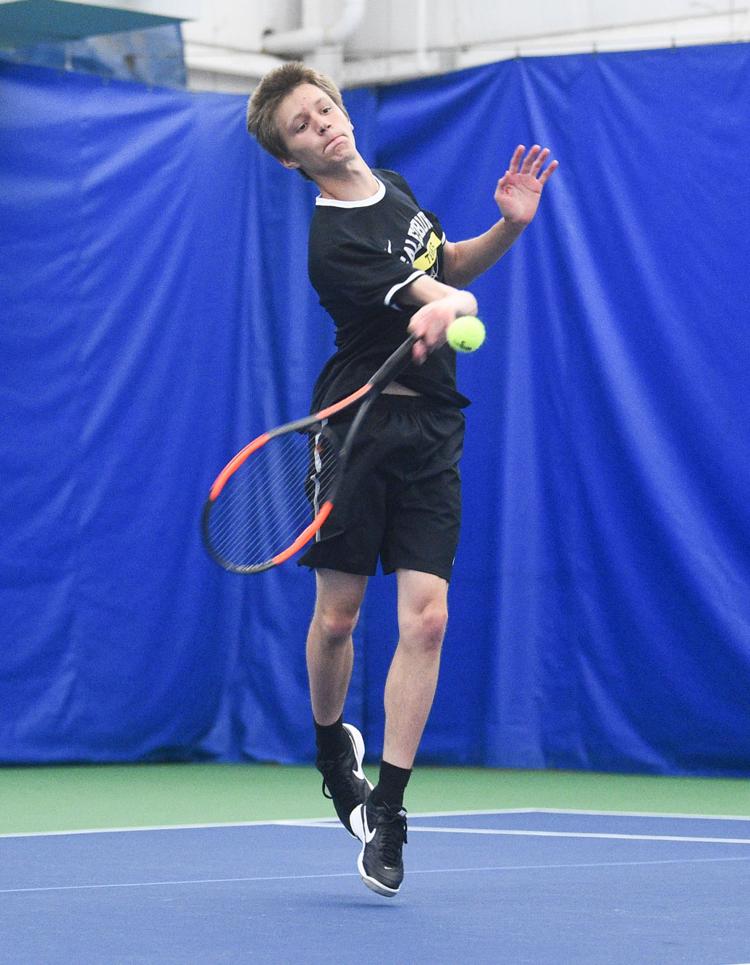 051219-mda-spt-big6ten-034a.JPG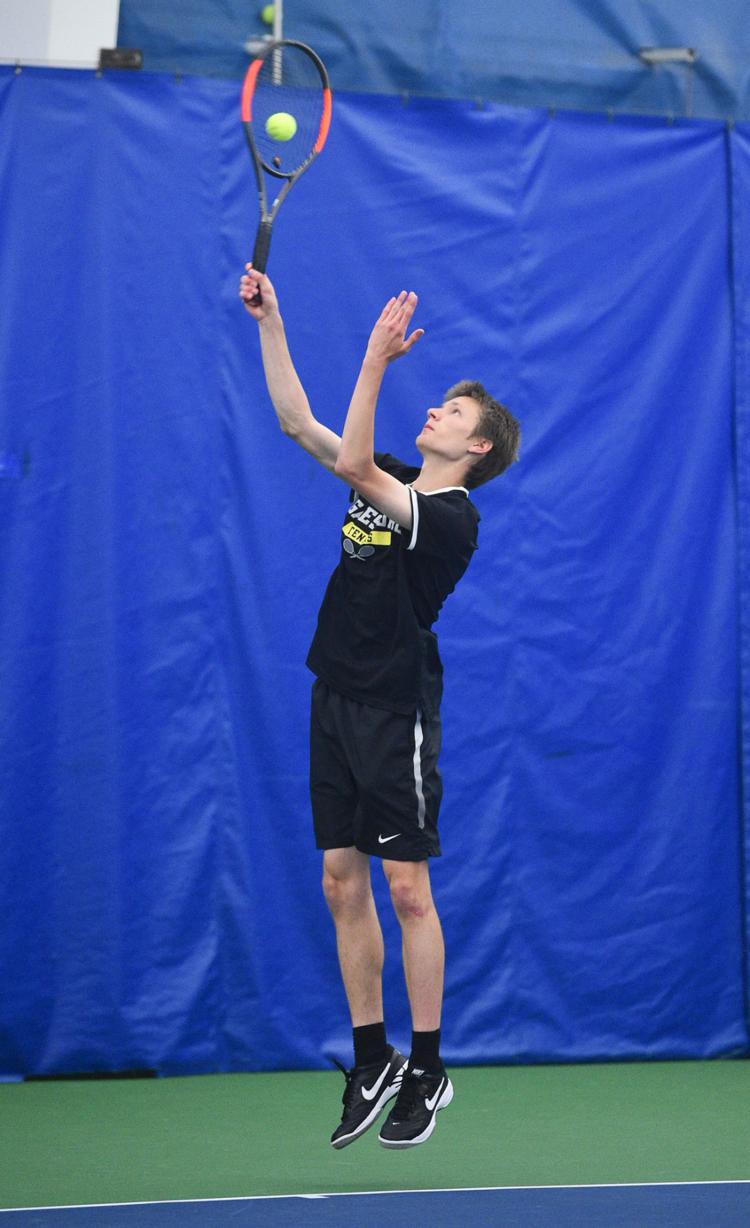 051219-mda-spt-big6ten-036a.JPG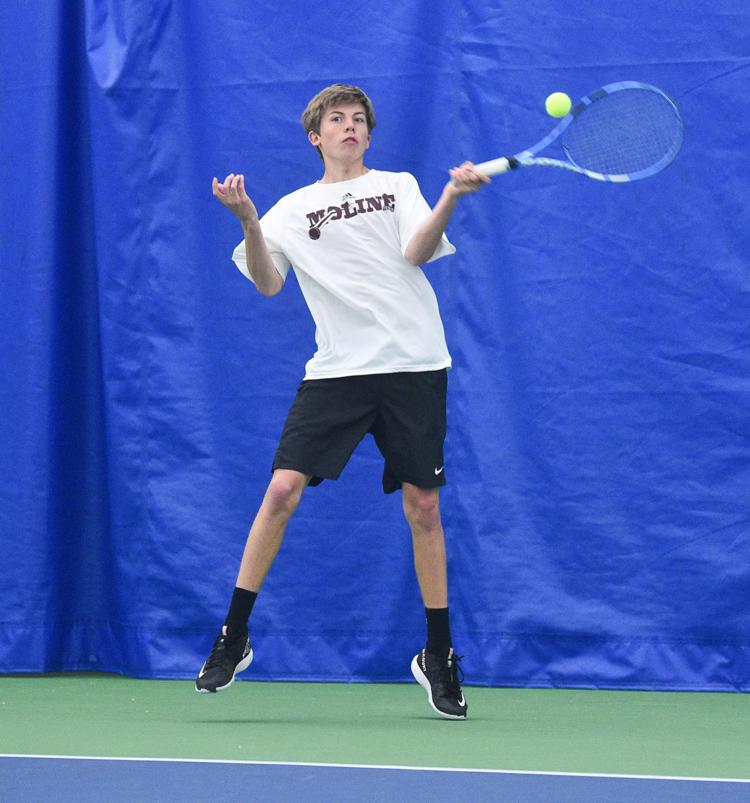 051219-mda-spt-big6ten-038a.JPG
051219-mda-spt-big6ten-039a.JPG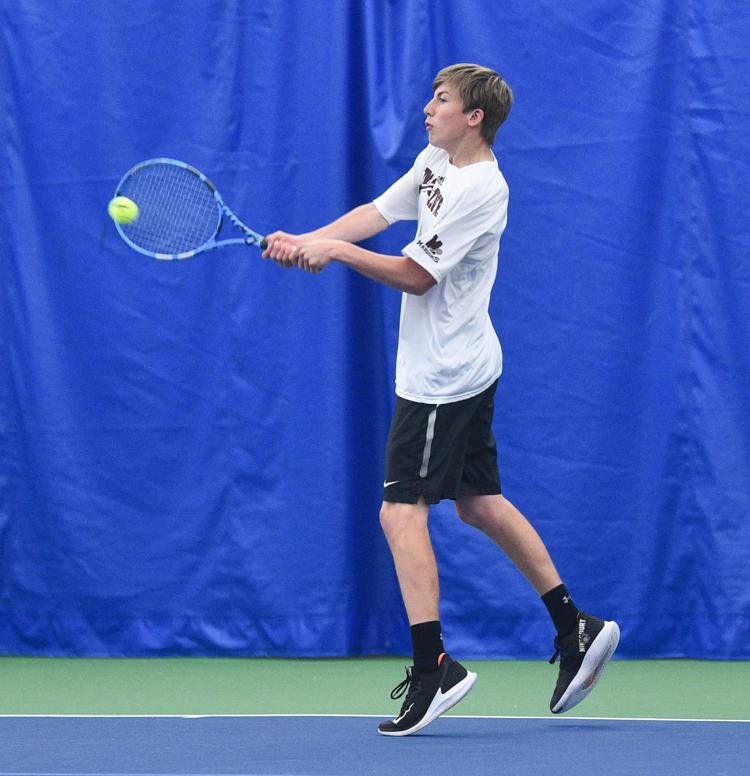 051219-mda-spt-big6ten-040a.JPG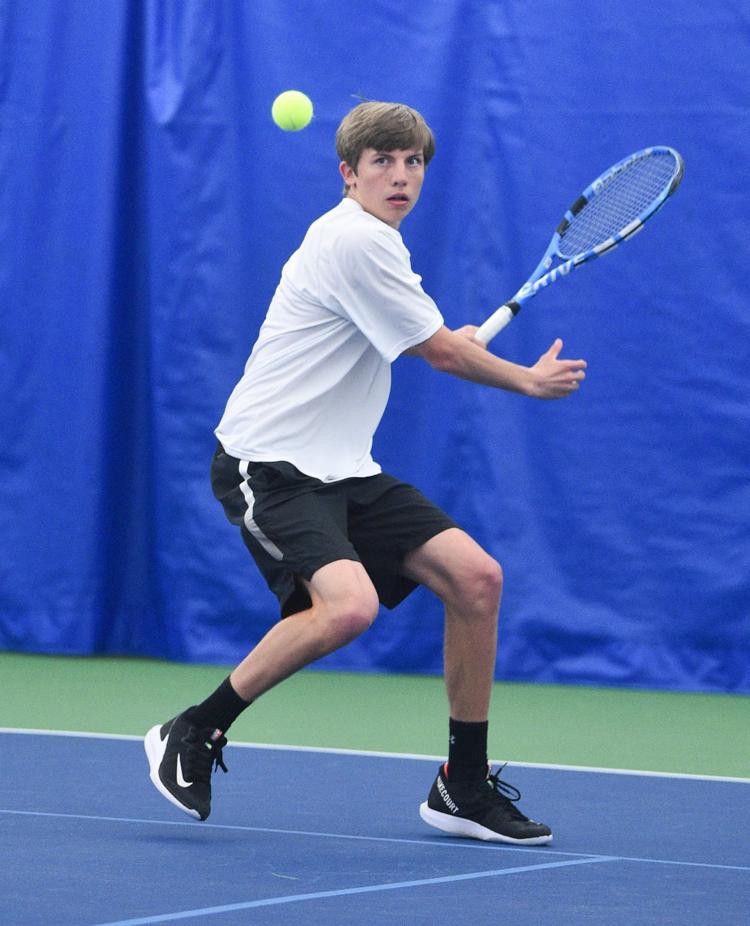 051219-mda-spt-big6ten-041a.JPG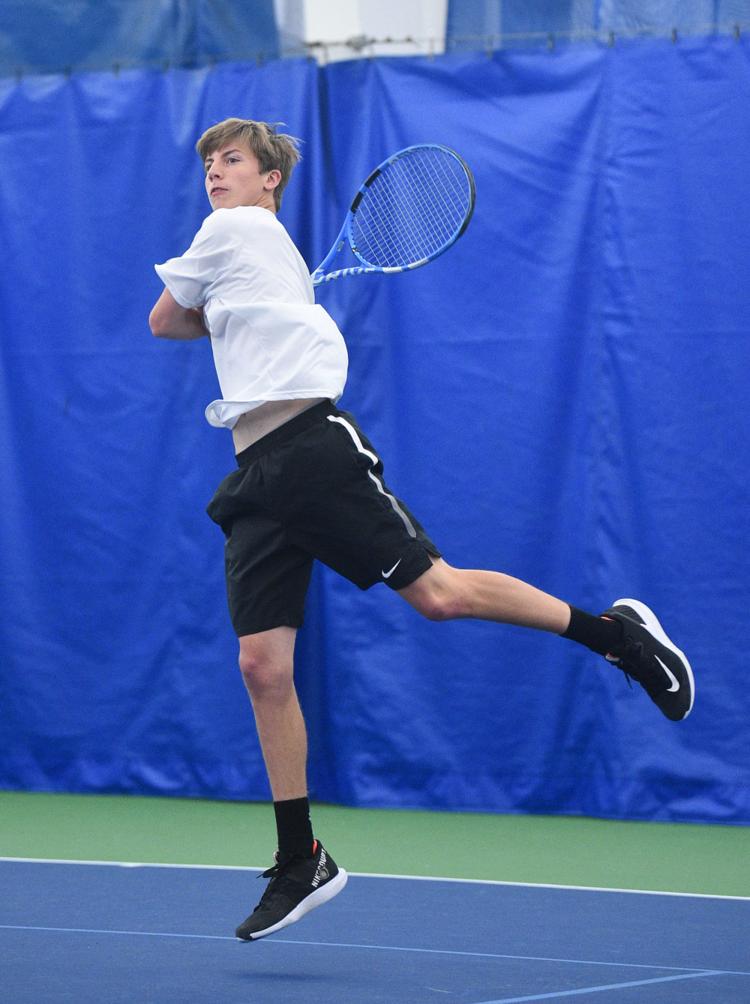 051219-mda-spt-big6ten-043a.JPG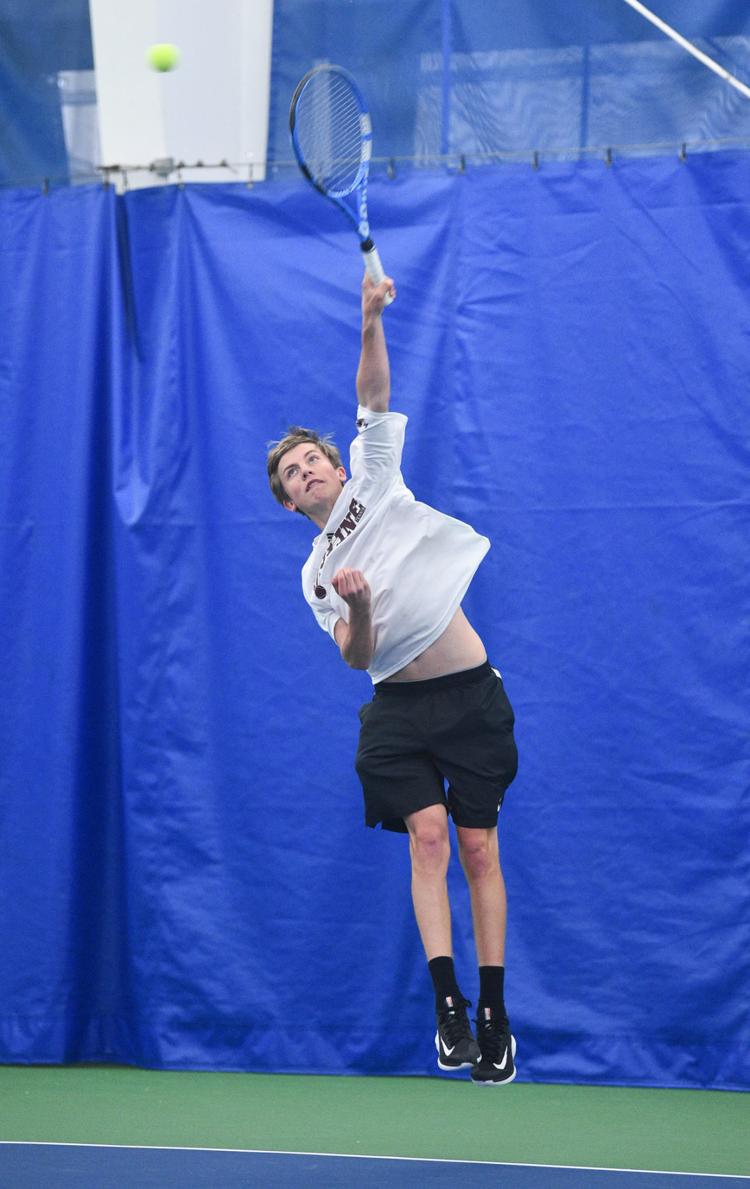 051219-mda-spt-big6ten-044a.JPG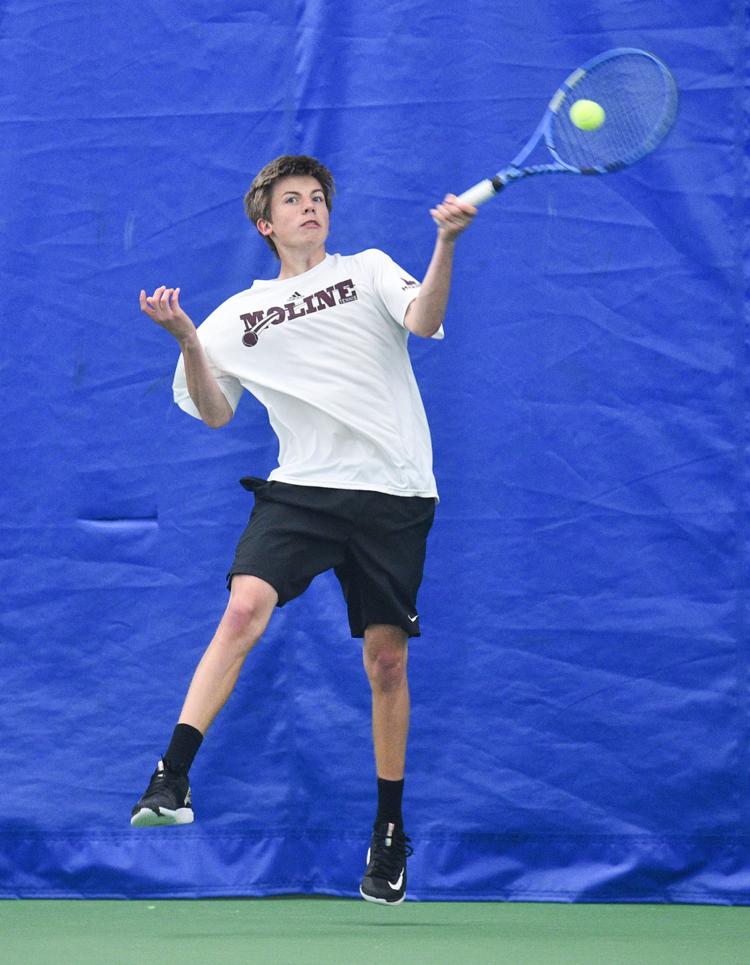 051219-mda-spt-big6ten-045a.JPG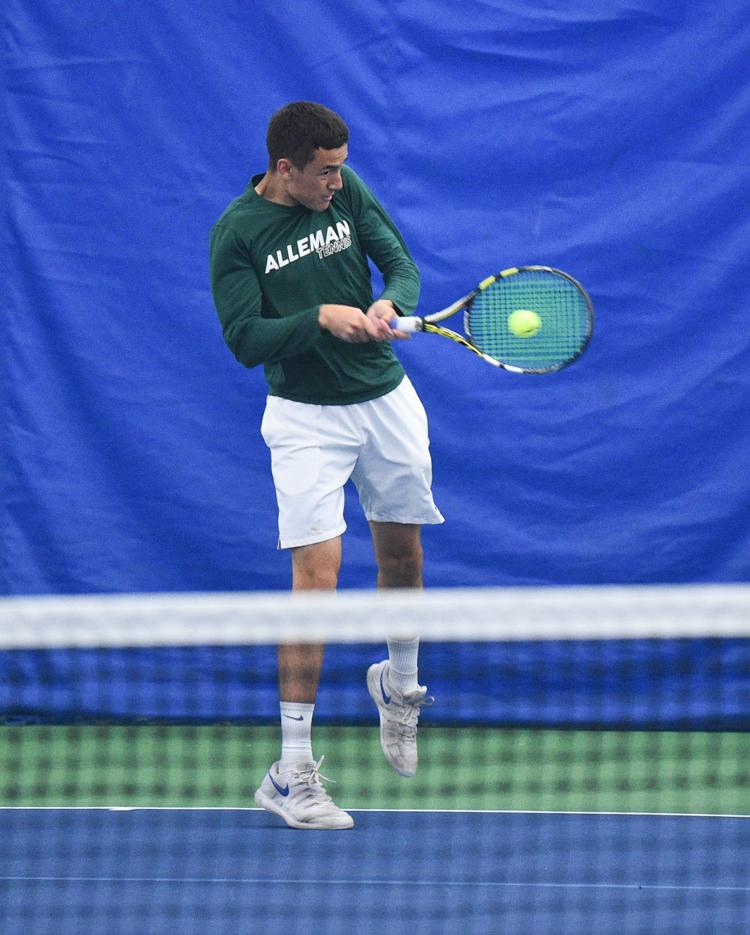 051219-mda-spt-big6ten-046a.JPG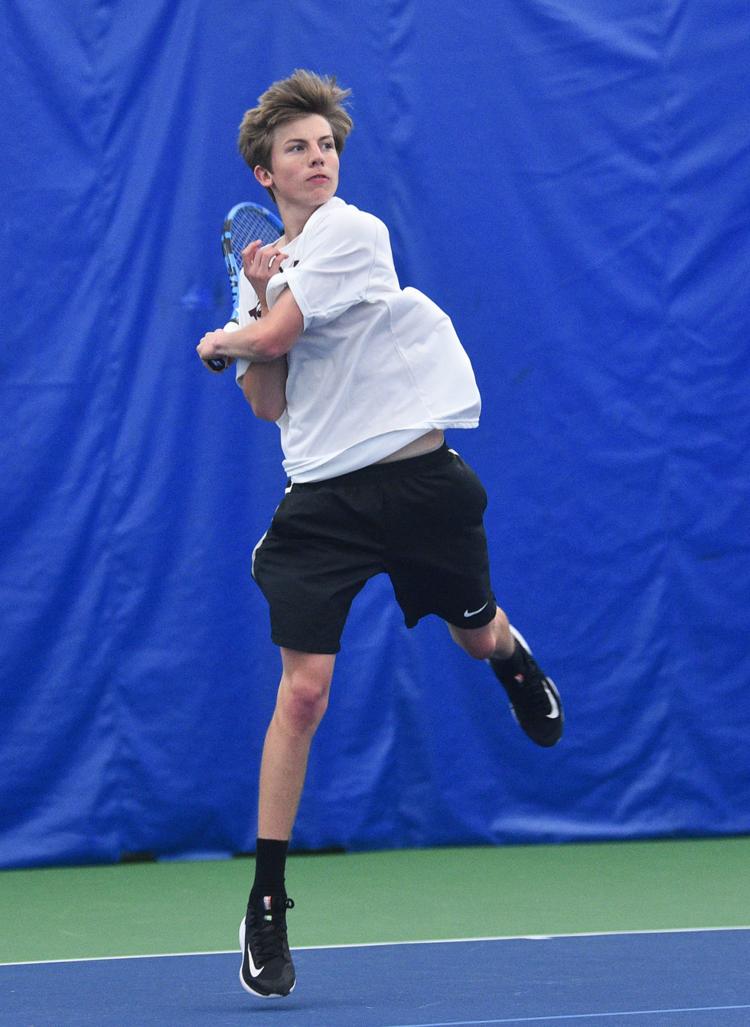 051219-mda-spt-big6ten-047a.JPG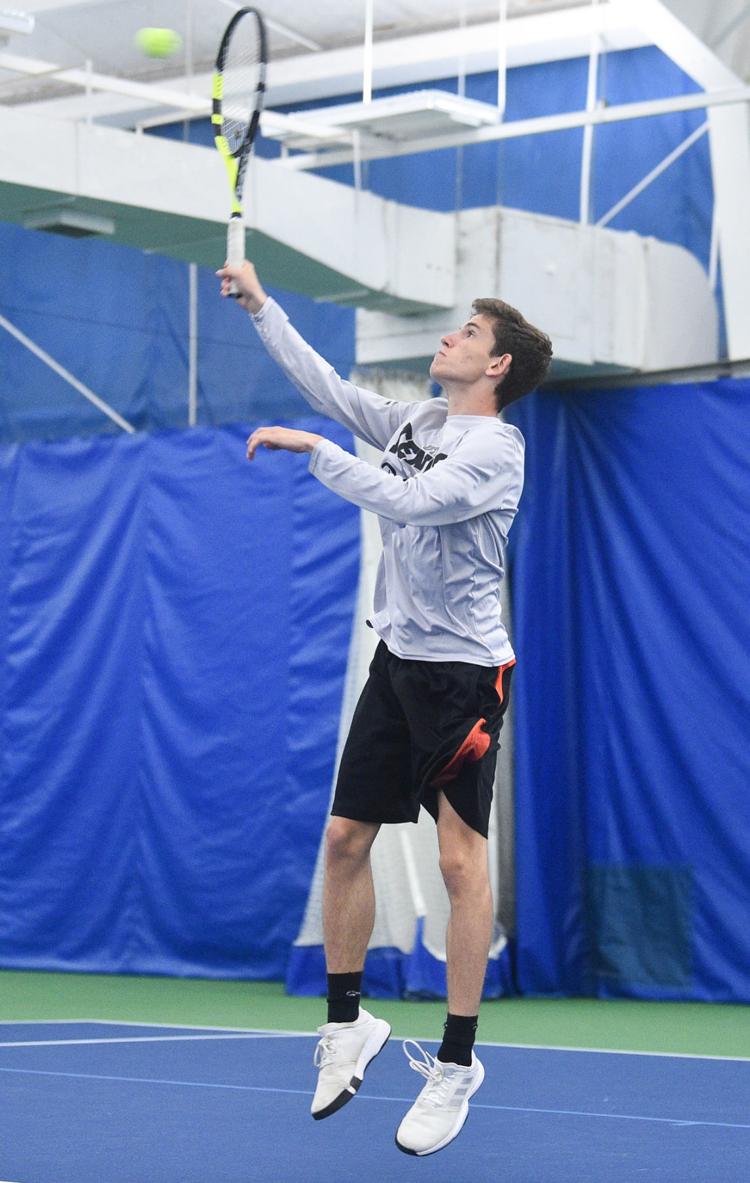 051219-mda-spt-big6ten-048a.JPG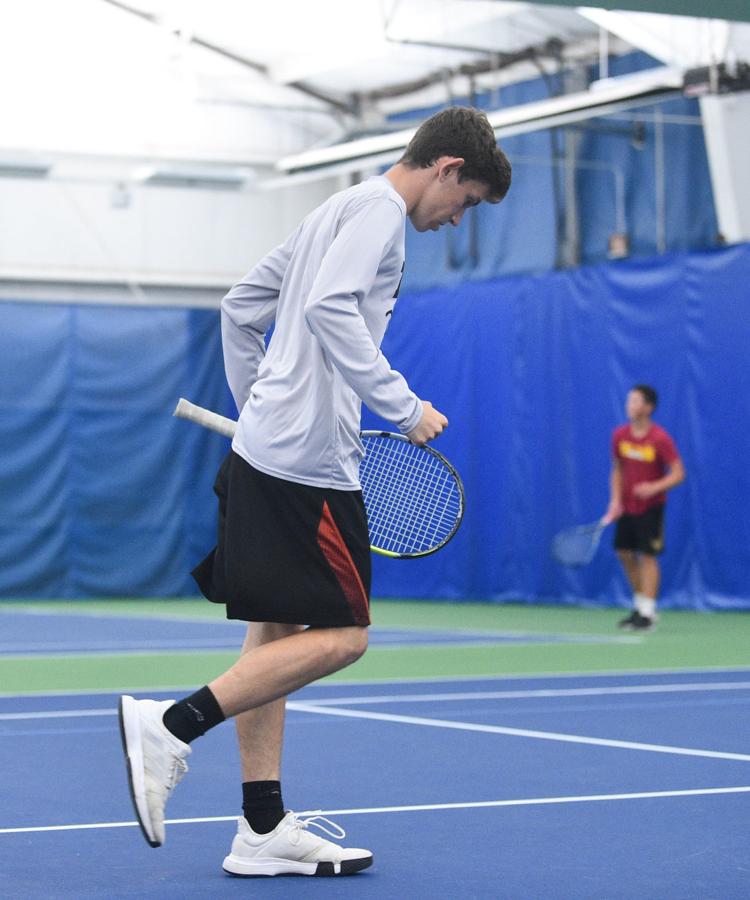 051219-mda-spt-big6ten-050a.JPG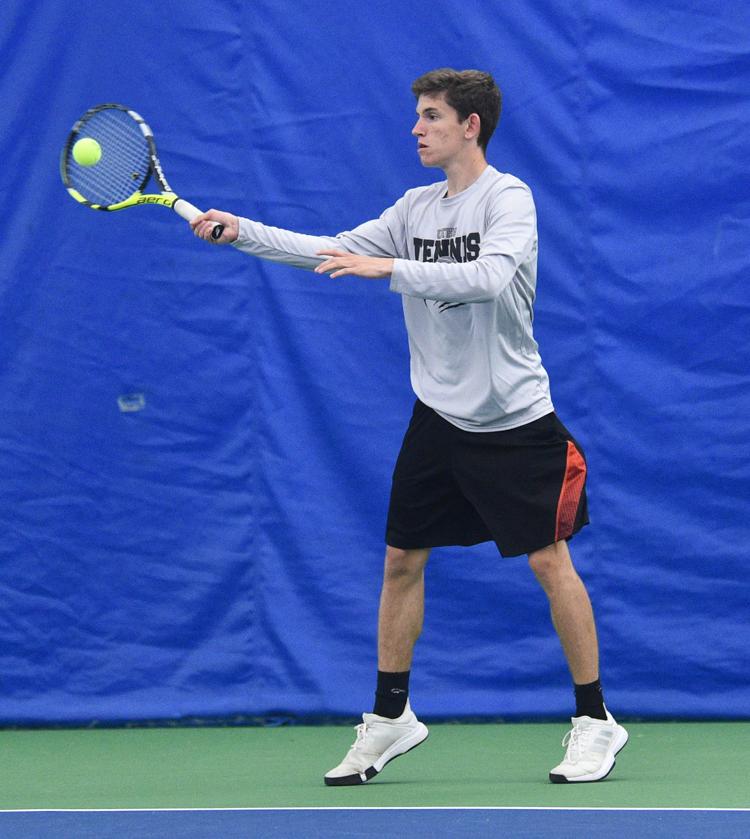 051219-mda-spt-big6ten-051a.JPG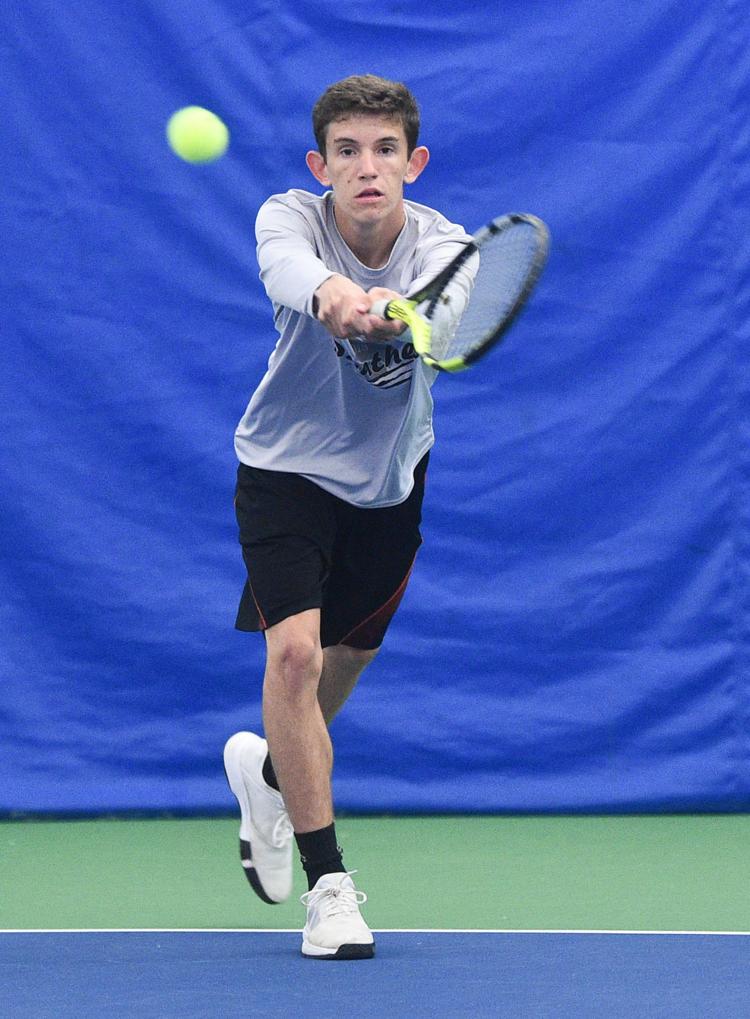 051219-mda-spt-big6ten-053a.JPG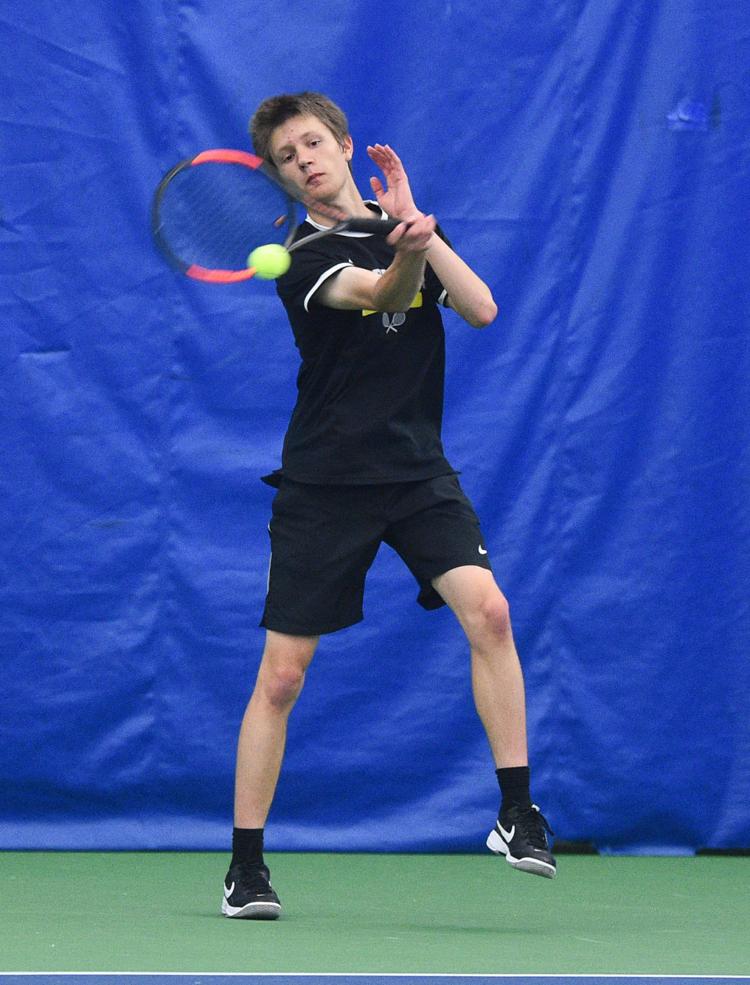 051219-mda-spt-big6ten-058a.JPG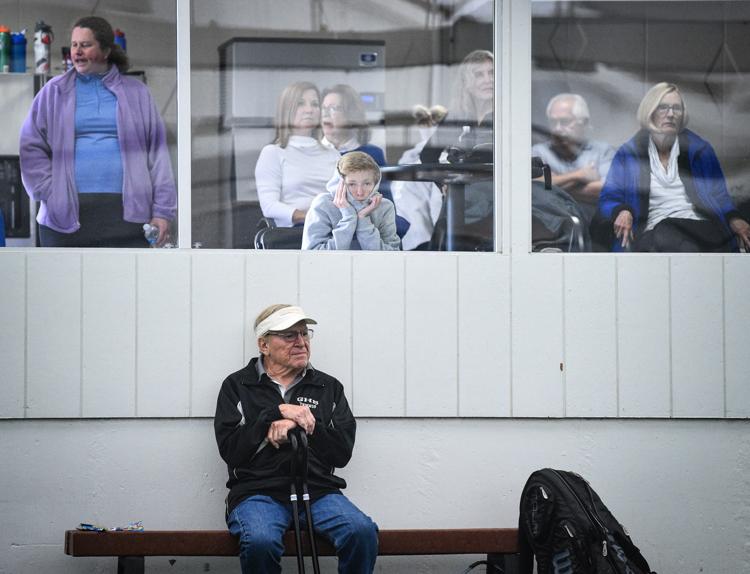 051219-mda-spt-big6ten-060a.JPG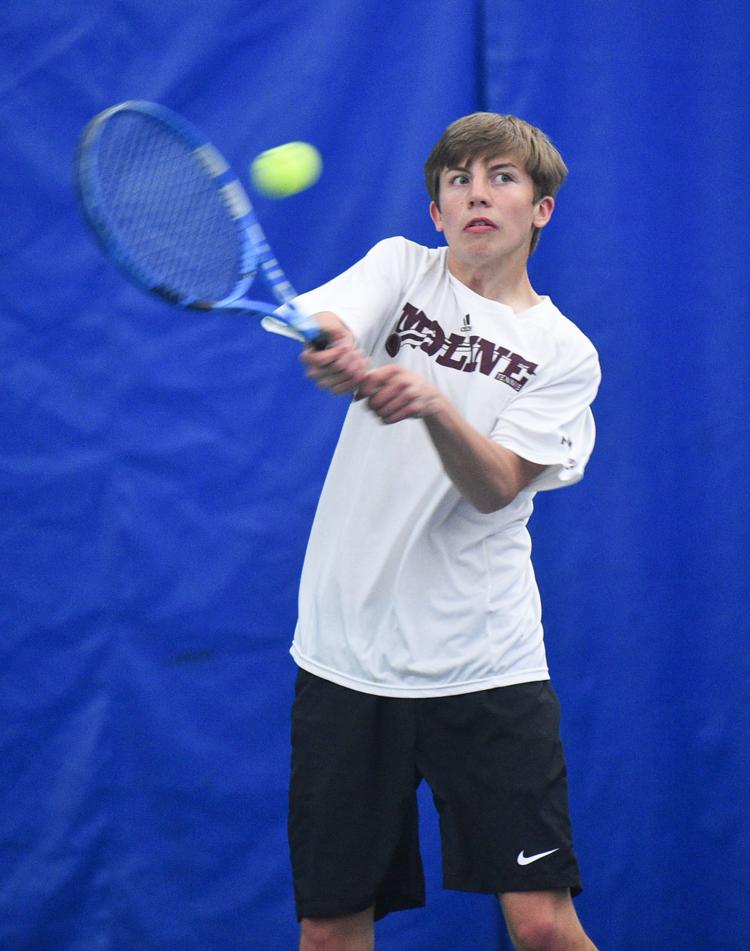 051219-mda-spt-big6ten-061a.JPG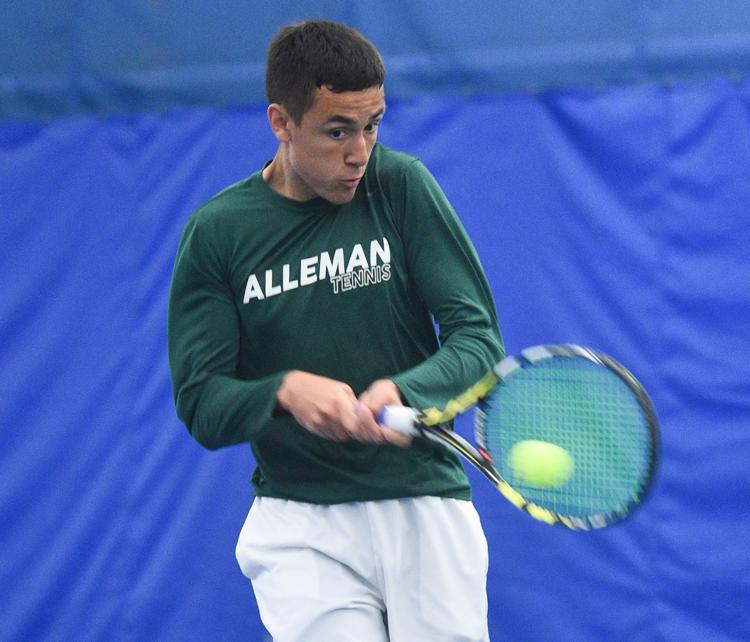 051219-mda-spt-big6ten-062a.JPG