When Austin Kalar and Darien Porter entered the Bettendorf boys' track and field program as freshmen, there was an entirely new coaching staff. The Bulldogs were miles behind Pleasant Valley for Mississippi Athletic Conference supremacy.
There has been a seismic shift in the conference landscape the past three years.
After snapping the Spartans' string of 11 straight titles last season, Bettendorf made it back-to-back league championships Thursday night on its home track at TouVelle Stadium.
Spurred by six relay triumphs, two individual titles from Darien Porter and a win from Ethan Clarke in the 400 hurdles, Bettendorf accumulated 193 points to cruise past runner-up PV by 47 points.
"My little freshman self was actually kind of scared to run track," said senior sprinter Austin Kalar, who was involved in four relay victories. "We weren't a very good team my freshman year, barely made it to state, but we've improved a lot over the years.
"I think over the last four years, all of our coaches are very proud of us and how we've grinded through everything."
With the exception of the shuttle hurdle relay, which was won by PV, Bettendorf dominated the other six relays — sprint medley, 3,200, 400, 800, 1600 and distance medley.
"We've definitely come a long way the last four years," said Porter, who captured the 100 meters in 10.87 seconds and the 200 in 22.02 along with running on the sprint medley and 400 relays. "You can see the growth each year with this team, and we've gotten a lot closer as a team.
"Everything comes together when you get into that groove and have the chemistry of everyone together."
The Bulldogs' slogan all season has been: "All gas, no brakes." The initial thought was triggered by Kalar and senior Leo Desequeira. It caught on, and has become a catch phrase for the coaching staff.
"Just never letting up and going your hardest," Porter said. "You can never take your foot off the pedal, and that's something we live by. It is that continued hard work and perseverance. It has meant a lot to our program."
The relays will be paramount for the Bulldogs in the next couple of weeks. If they want to contend for a trophy (top-3 finish) at the state meet, they'll need a collective effort.
It starts next Thursday at the state-qualifying meet.
"It is grind time," Kalar said. "This is what we've been working for the last four years. Districts is the one meet that matters. You have to run well there to go to state."
PV's Cade Collier and Kole Sommer were double winners in individual events.
Collier swept the throws with personal bests. He tossed the discus 152 feet, 1 inch and took the shot put with a heave of 50-10 ½.
Collier said not qualifying for Drake gave him some additional time to work on his technique and prepare for the stretch run.
"I was going the same speed the whole time," he said. "One of my main points was to slow it down in the beginning and speed it up toward the end. That worked for me tonight.
"It is kind of like last season. I didn't really peak until the end. I felt like it was time I needed to show up and throw my best. I did that tonight."
Sommer won the 3,200 in 9:53.85 and returned to take the 1,600 in 4:36.08. It was the first time Sommer had done the two distance races in the same meet this season.
"I didn't have the Drake Relays I wanted to, so coming into the conference meet and doubling up with two wins was really great," Sommer said. "I don't know if I expected that at the beginning of the year to win both of those at conference."
North Scott finished third with 80 points. Spencer Thomas (110 hurdles) and Trent Allard (high jump) recorded wins for the Lancers.
Thomas edged Davenport Central's Will Reemtsma in the 110 hurdles, 15.07-15.10. It was a personal best for Thomas.
"This was the meet to do it," Thomas said. "To be a MAC champ is all I ever wanted. It is a pretty big accomplishment for me, and I'm glad I put it together tonight."
Reemtsma was scratched from the 400 hurdles after grabbed at his right hamstring following the 110 hurdles. 
Assumption's Chris Guise (800) and Muscatine's Noah Yahn (400) were the other individual winners. Yahn had a win and ran on two runner-up relays for the fourth-place Muskies.
"Our confidence is very high from tonight," Yahn said. "We were trying to go for top three as a team. We came up a little short. Everyone had really good performances, and we're going to do what we can next week at districts."
050219-qct-spt-mac-boys-track-001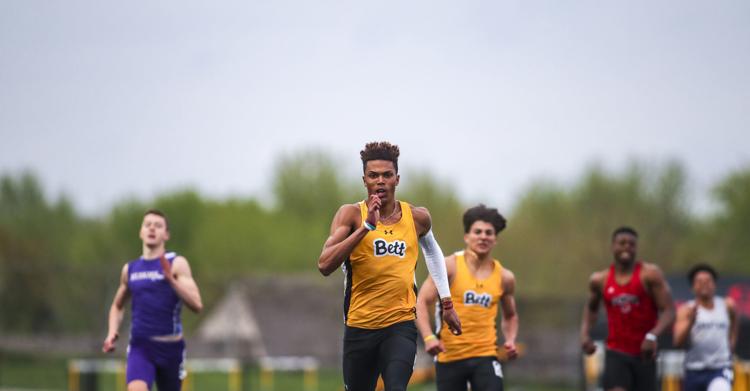 050219-qct-spt-mac-boys-track-002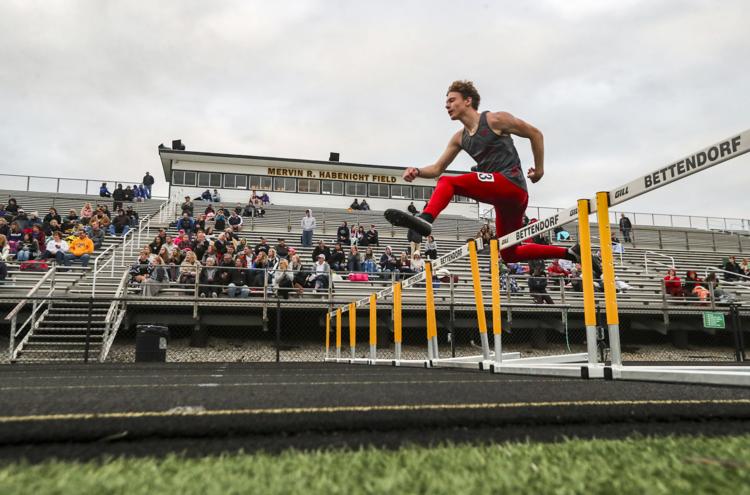 050219-qct-spt-mac-boys-track-003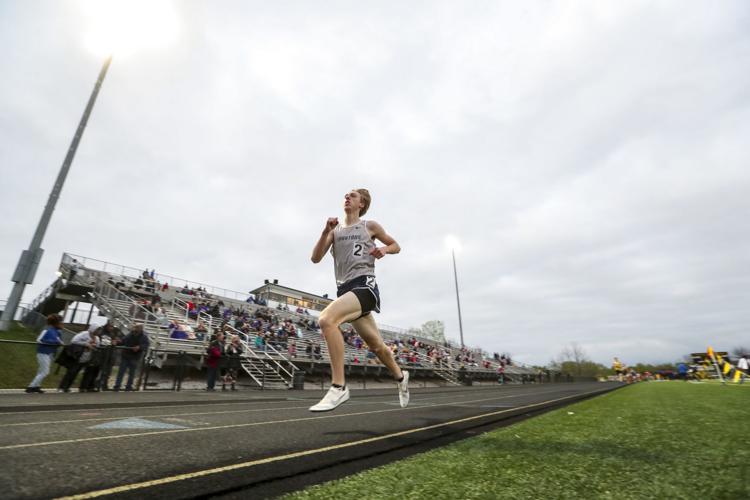 050219-qct-spt-mac-boys-track-004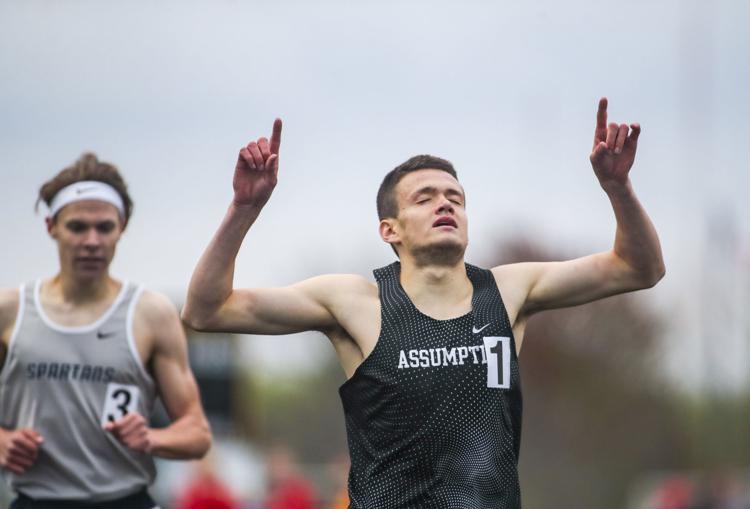 050219-qct-spt-mac-boys-track-005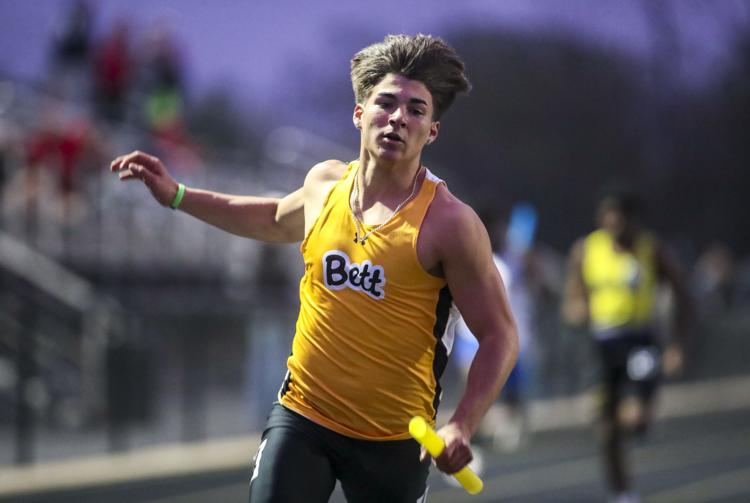 050219-qct-spt-mac-boys-track-006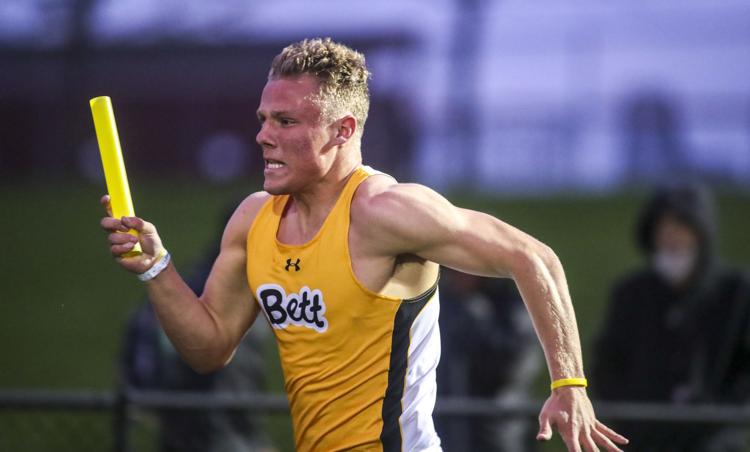 050219-qct-spt-mac-boys-track-007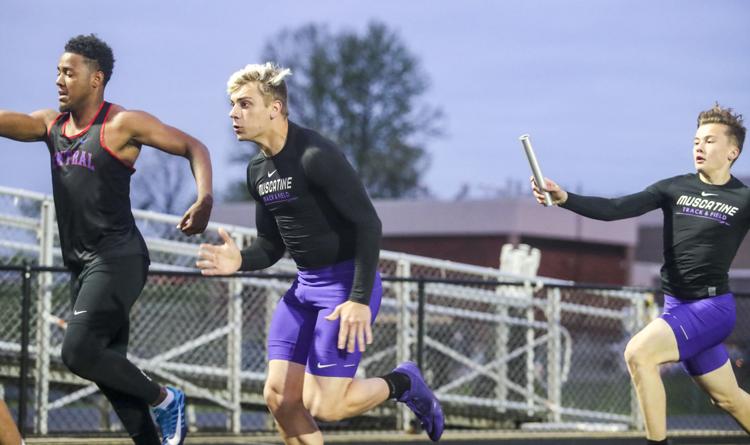 050219-qct-spt-mac-boys-track-008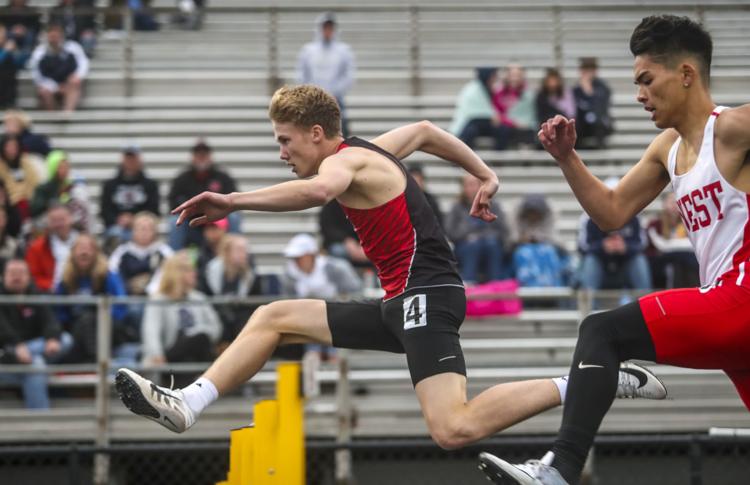 050219-qct-spt-mac-boys-track-009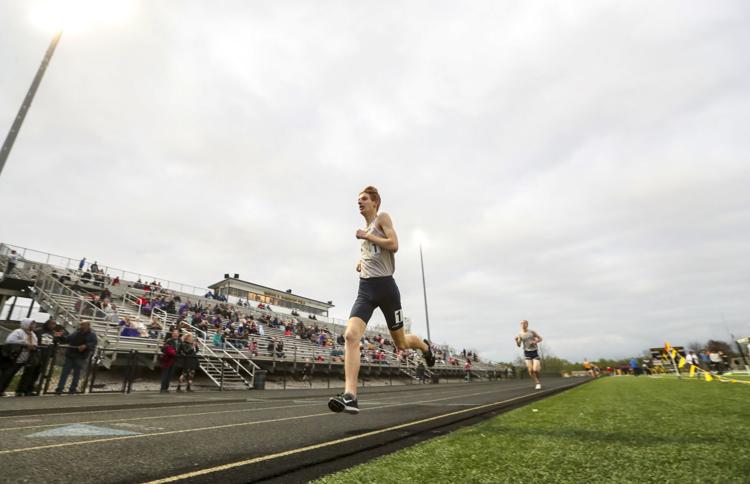 050219-qct-spt-mac-boys-track-010
050219-qct-spt-mac-boys-track-011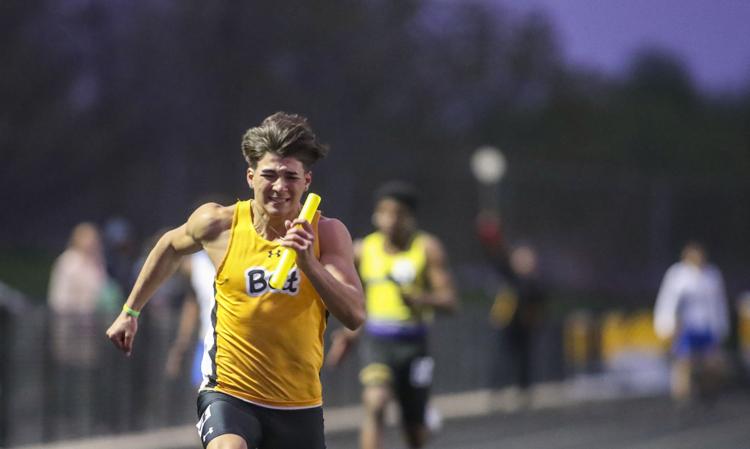 050219-qct-spt-mac-boys-track-012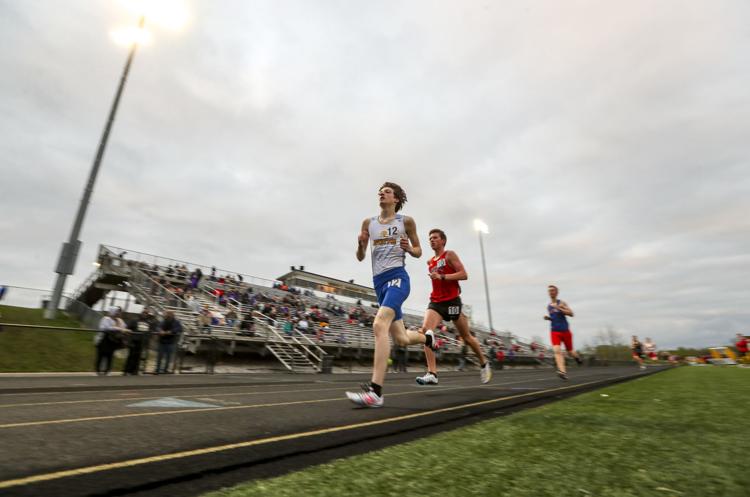 050219-qct-spt-mac-boys-track-013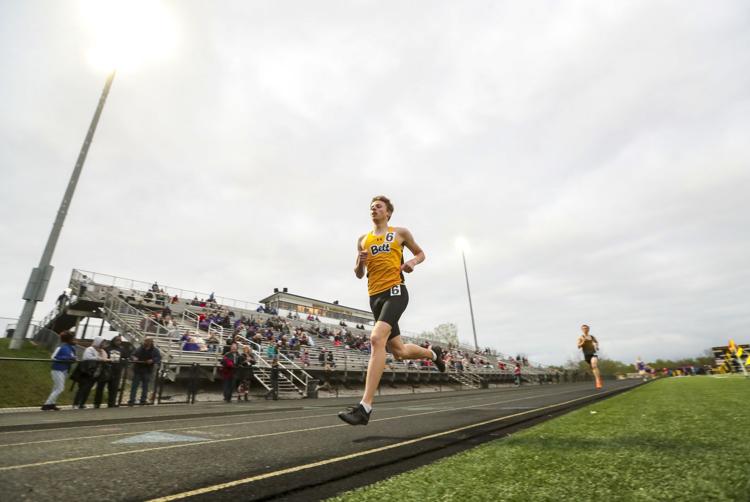 050219-qct-spt-mac-boys-track-014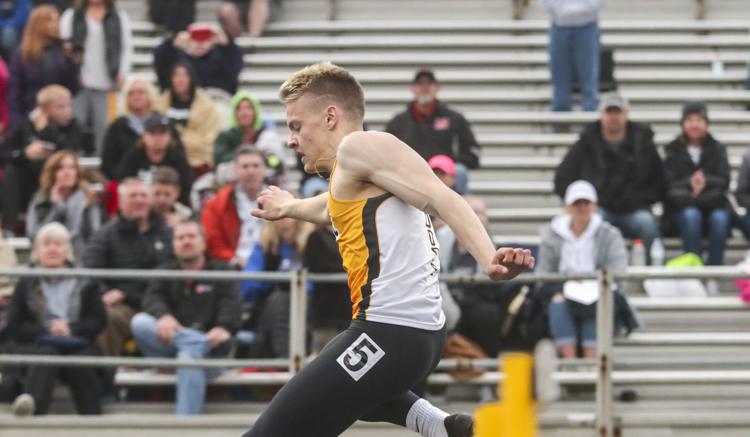 050219-qct-spt-mac-boys-track-015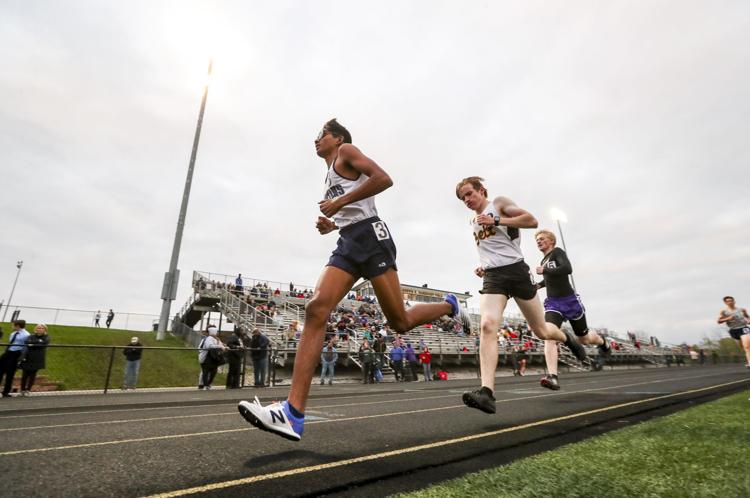 050219-qct-spt-mac-boys-track-016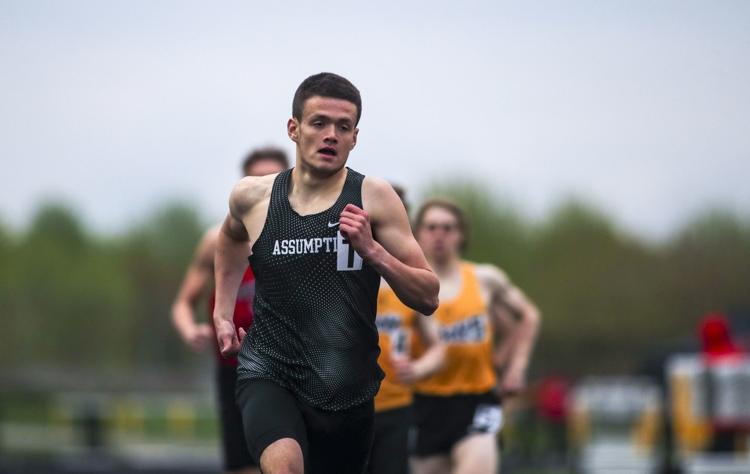 050219-qct-spt-mac-boys-track-017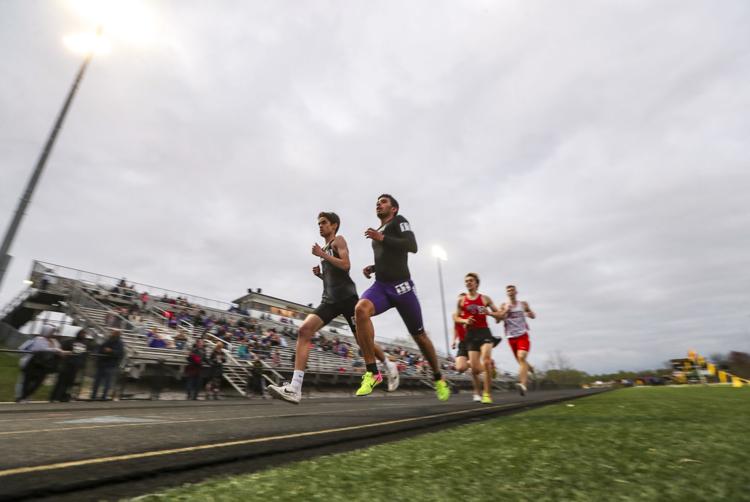 050219-qct-spt-mac-boys-track-018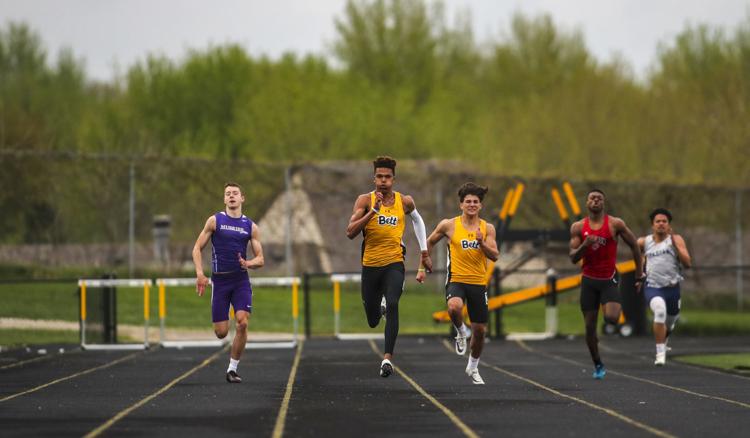 050219-qct-spt-mac-boys-track-019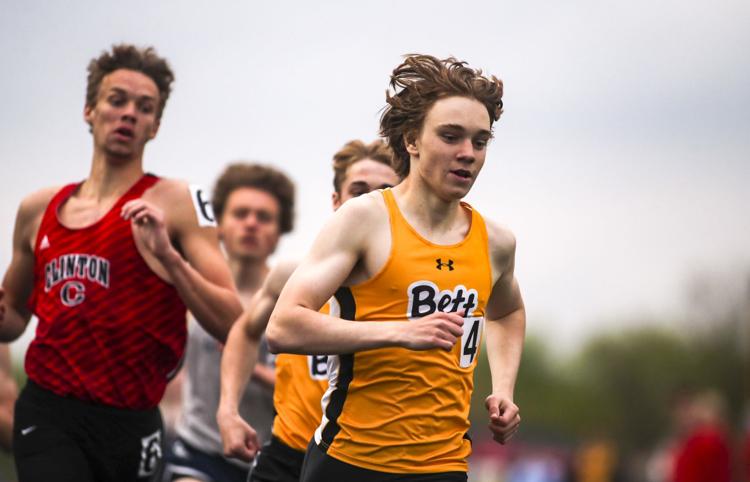 050219-qct-spt-mac-boys-track-020