DES MOINES — Carly King won two Drake Relays championship flags in her first three years at Davenport Assumption. The senior doubled that total Friday.
About nine hours after anchoring the Knights to a victory in the sprint medley relay, the Duke recruit added a win in the inaugural 400 meters in the evening session in 56.55 seconds at Drake Stadium.
"Two flags in one day is an indescribable feeling," King said.
King ran a 56.1 split on the 400 of the sprint medley. She nearly duplicated that time in the open.
"There was lots of pressure but just so much confidence going into that (400)," King said. "I knew I had a target on my back, but that's nothing but motivation for me to go out and dominate in the race."
The defending Class 3A state champion in the quarter-mile, King took control of the race in the first 200. She widened the gap around the curve and then staved off the rest of the field.
"I'm usually in that position of being out in front early," she said. "I focus on putting people away in that 200 to 300 and then finishing strong from 300 to 400."
King teamed with Amaya Jackson, Natalie Moore and Lea Nelson for the sprint medley win in 1 minute, 46.90 seconds.
It was the first triumph at Drake for Jackson and Moore. It was Jackson's first appearance at Drake Stadium wearing an Assumption uniform.
Jackson had to sit out last season after transferring from Davenport Central.
"I value it more because this is my final year to make a name for myself on the blue oval," Jackson said. "Having other people at the same level, it helps you train harder for what you want."
Nelson said it was important for Jackson and Moore to experience the Drake environment three weeks before the state meet.
"They're going to be a big part of our state team," Nelson noted. "To get a couple races on the blue oval in a big setting like Drake is incredible to shake the nerves and be ready for state."
The quartet returned less than three hours later to finish third in the 800 relay in a season-best time of 1:42.88 — just 0.43 seconds behind champion Waukee.
"Just a really strong field there," King said. "I thought it was a good race."
Jamie Kofron joined Council Bluffs Lewis Central's Abby Emsick (2000-01) as the only girls in Drake Relays history to sweep the discus and shot put in consecutive years.
And the Tipton senior did it in thrilling fashion.
Trailing the state leader, South Hardin's Brylie Zeisneiss, for about the entire competition, Kofron uncorked a throw of 45 feet, 2 ¼ inches on her last attempt in the finals to nip Zeisneiss by a half-inch.
Kofron won her initial shot put title at Drake last year on the last toss.
"I'm getting a reputation," she said. "It felt good coming off my hand, but I had other ones that felt good coming off the hand that didn't go as far."
Kofron said the discus win Thursday helped calm her nerves going into the shot put.
"I had a sense of relief where it was like, 'I've got a flag, I'm still a champion and I can bring that back to Tipton,'" she said. "It wasn't as much pressure of I have to get first. It was more of the mentality; I'm ranked second and just stay relaxed. It worked out great."
The University of Iowa recruit likely will have a rematch with Zeisneiss in both throwing events at the Class 2A state meet in three weeks.
"The biggest thing was last year after Drake, I didn't PR again," Kofron said. "I still haven't touched my shot put PR in over a year, which is crazy.
"It isn't so much about going against Brylie, but using her to get those PRs. A PR in the next three weeks is going to be the main focus."
Pleasant Valley's Sara Hoskins established a new career best in the high jump to place second. The junior cleared 5-6 to finish behind Keokuk sophomore Miracle Ailes (5-8).
Hoskins' previous best was 5-5.
"I've been waiting for it," she said. "I knew I could do it, but it was just going that last oomph to get over it."
It took Hoskins a while to settle into the competition. After clearing 5-0 on her first try, she had two misses at 5-2 before getting over the bar in the third and final attempt. She was over at 5-4 and 5-6 on her second jumps.
"My goal coming in here was to be a little more consistent, and that didn't happen, but I'm glad toward 5-4 and 5-6 I was able to focus," she said. "I just need to relax."
PV had two relays finish in the top seven.
Morgan Ramirez, Adrea Arthofer, Emily Wood and Harmony Creasy ran a season-best time of 1:43.70 to place fifth in the 800 relay.
The top six teams were separated by less than 1.3 seconds.
"It definitely is a confidence booster we can hang with the best of the best when it comes to this relay," Arthofer said. "We got fifth last year and ended up winning state. Drake is important, but we're still pushing for the end of the season."
Carli Spelhaug, Ramirez, Arthofer and Creasy were seventh in the sprint medley relay in 1:49.91.
"We really could work on our hand-offs," Creasy said. "We're always a little shaky on those when it comes to the actual meet. We still have some time."
Northeast freshman Ellie Rickertsen finished seventh in the 100 hurdles in 15.15 seconds. Rickertsen ran 15.09 in the preliminaries.
Bettendorf's Erin McQuillen, Maggie Erpelding, Katie Girsch and Avery Horner ran a season-best time of 1:44.48 to claim eighth in the 800 relay.
042518mp-DrakeRelays-girls-discus-1
042518mp-DrakeRelays-girls-longjump-5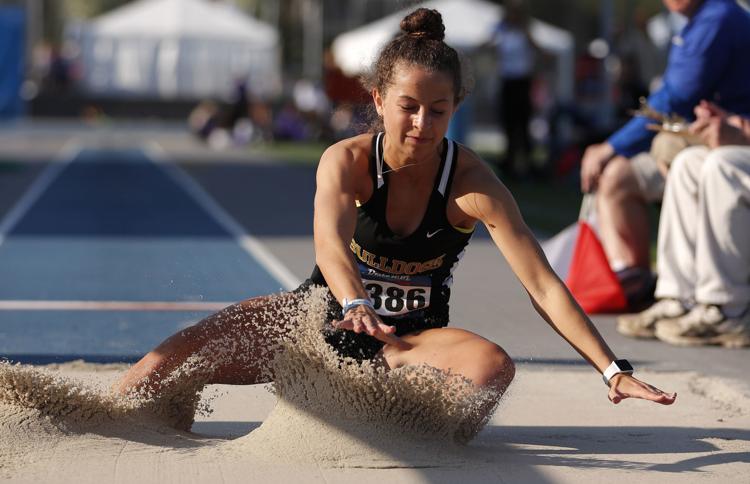 042518mp-DrakeRelays-boys-highjump-3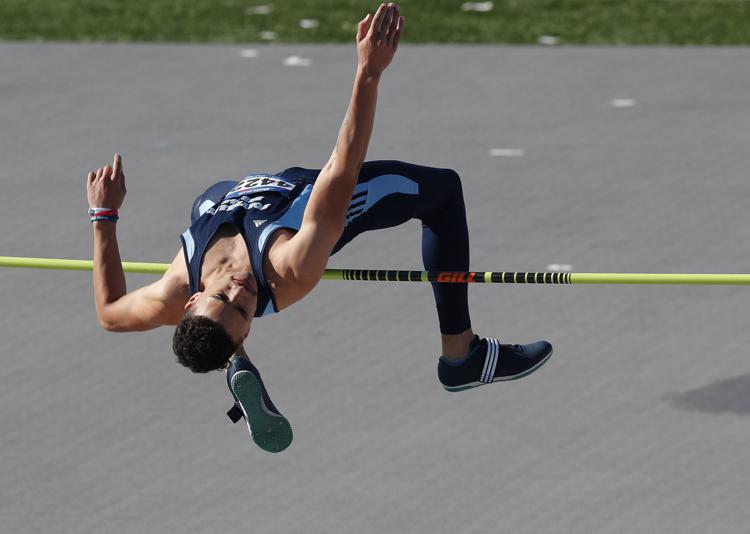 042518mp-DrakeRelays-boys-highjump-5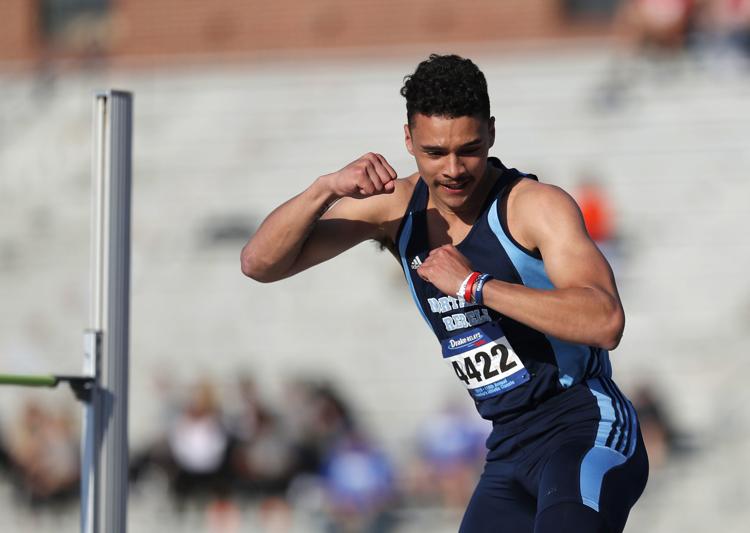 042518mp-DrakeRelays-girls-800SMR-5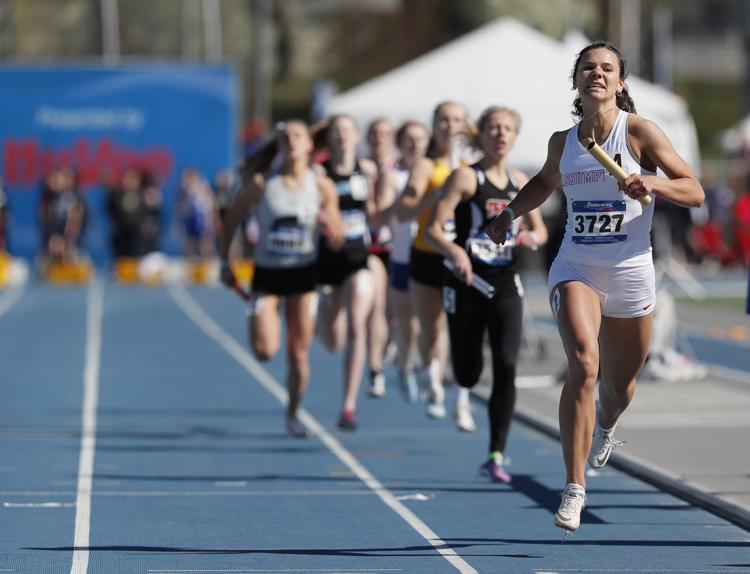 042518mp-DrakeRelays-girls-shot-9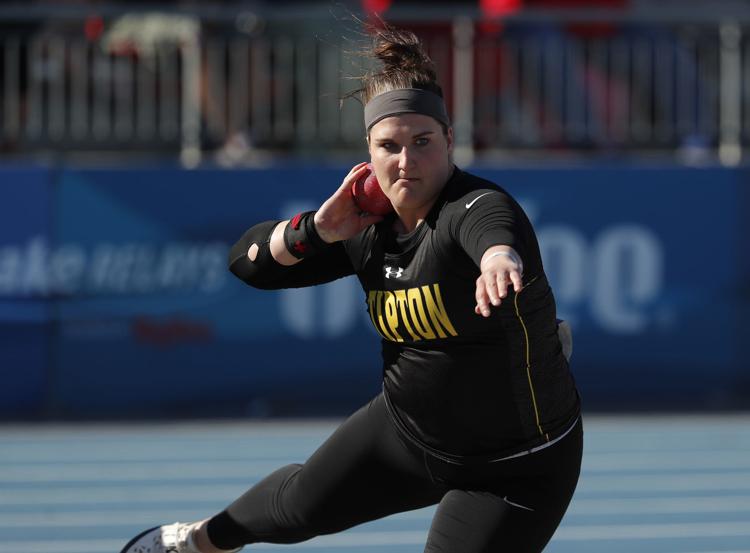 042518mp-DrakeRelays-girls-800SMR-1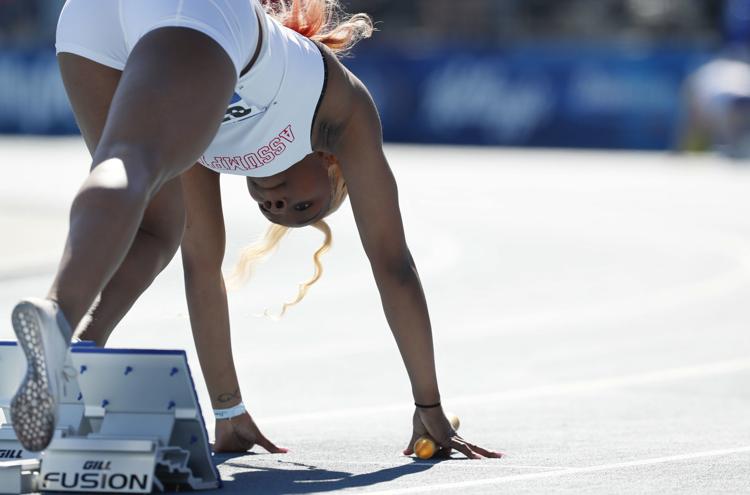 042518mp-DrakeRelays-girls-highjump-11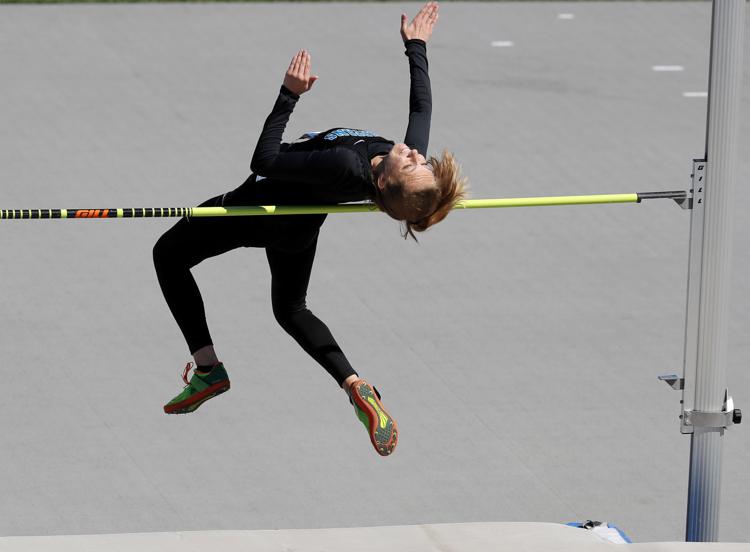 042518mp-DrakeRelays-girls-800SMR-7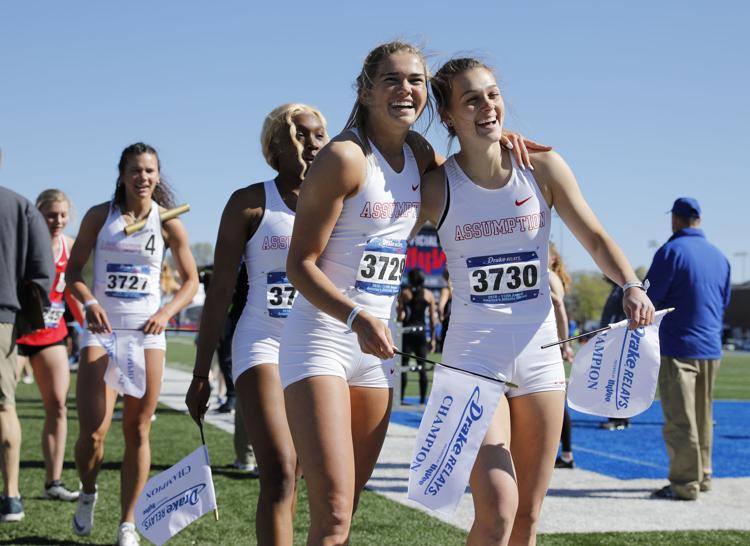 042518mp-DrakeRelays-boys-longjump-4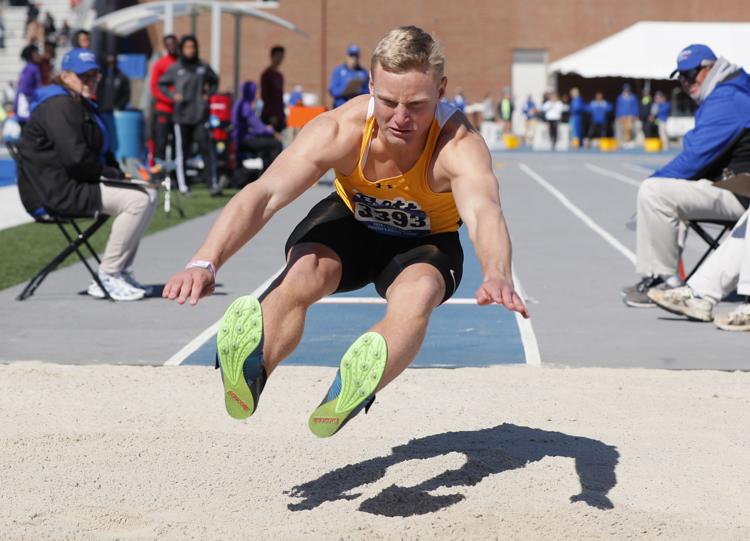 042518mp-DrakeRelays-ISU-longjump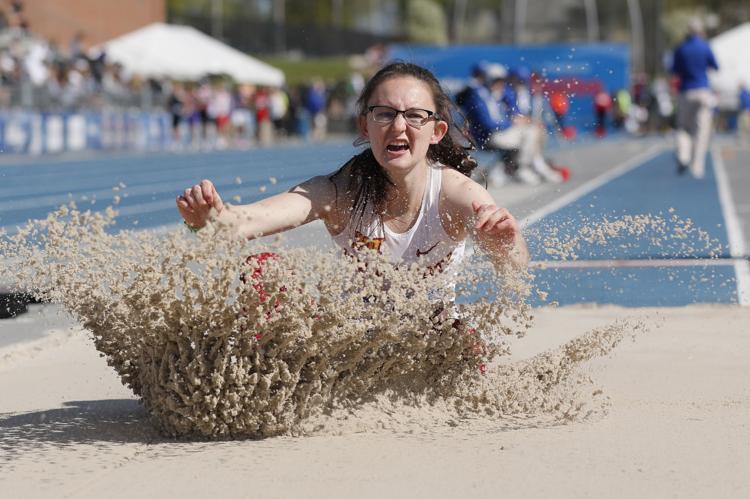 042518mp-DrakeRelays-boys-4x200-1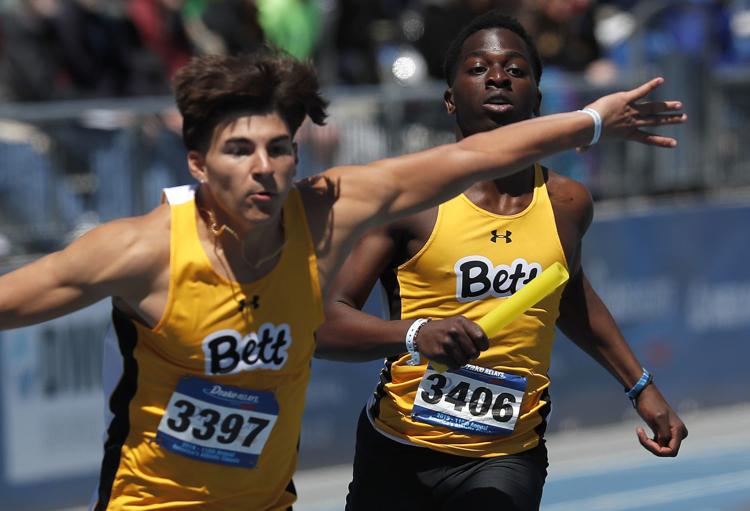 042518mp-DrakeRelays-boys-4x200-3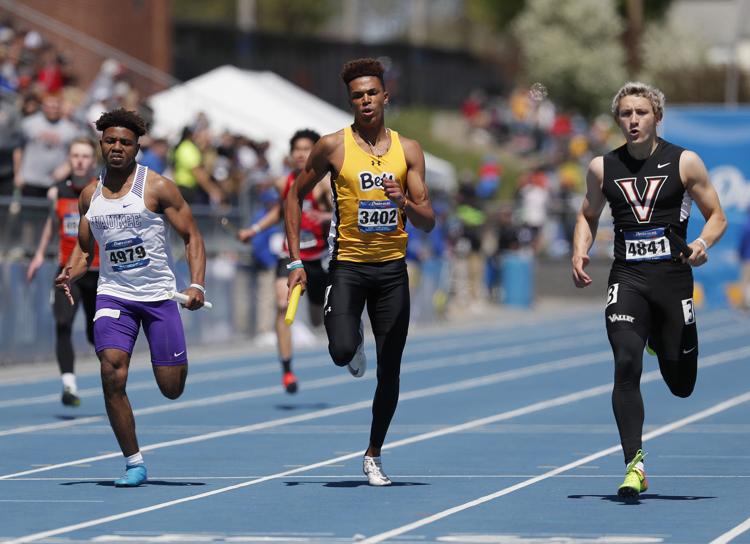 042518mp-DrakeRelays-men-200-2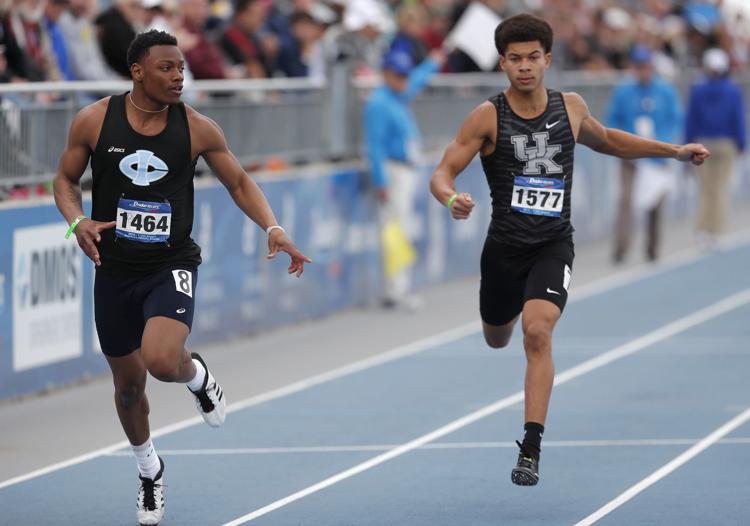 042518mp-DrakeRelays-girls-400-1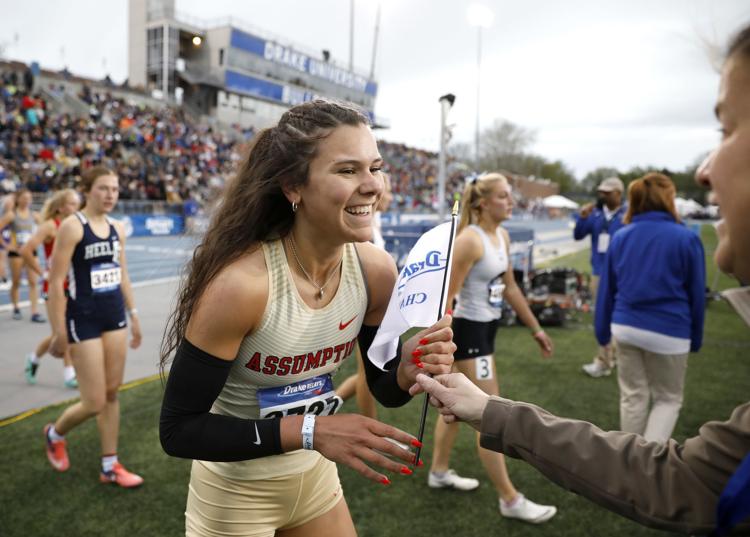 042518mp-DrakeRelays-boys-400-4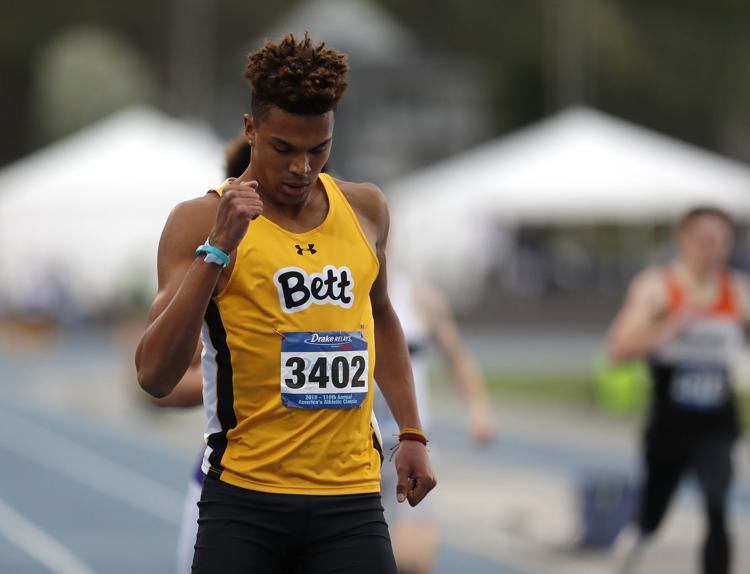 042518mp-DrakeRelays-boys-4x800-1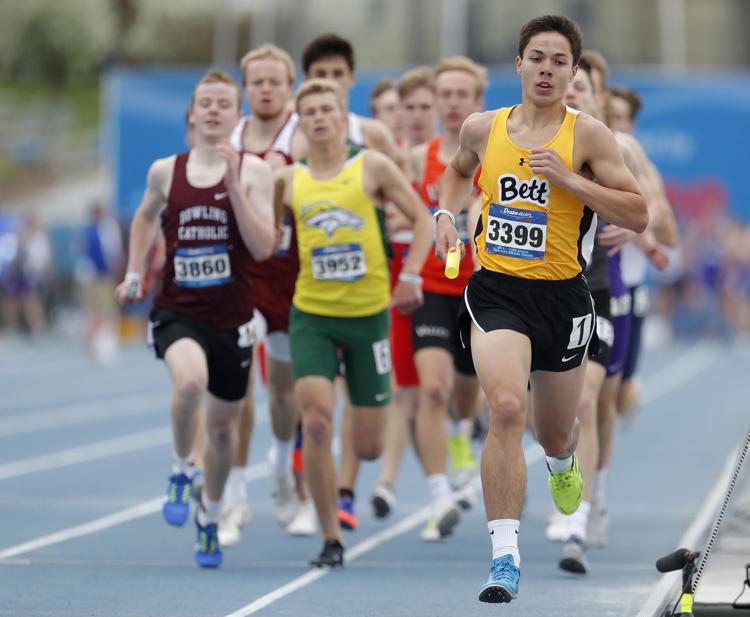 042518mp-DrakeRelays-boys-4x800-2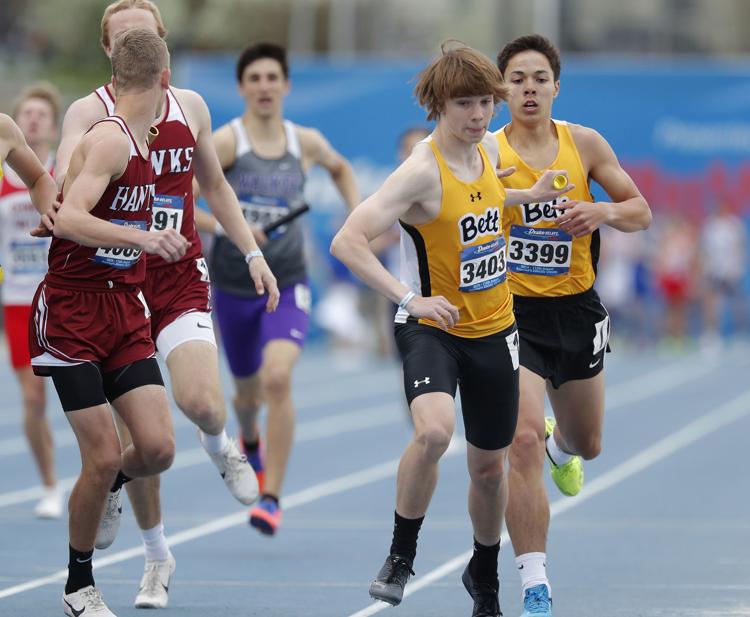 042518mp-DrakeRelays-boys-400-1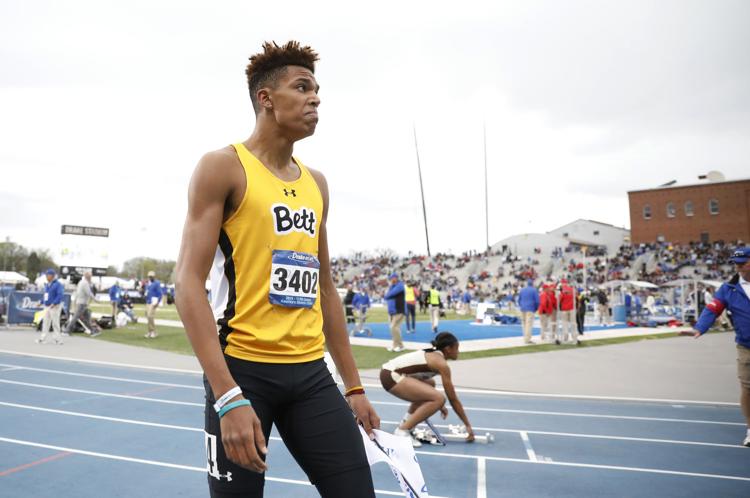 042518mp-DrakeRelays-boys-400-2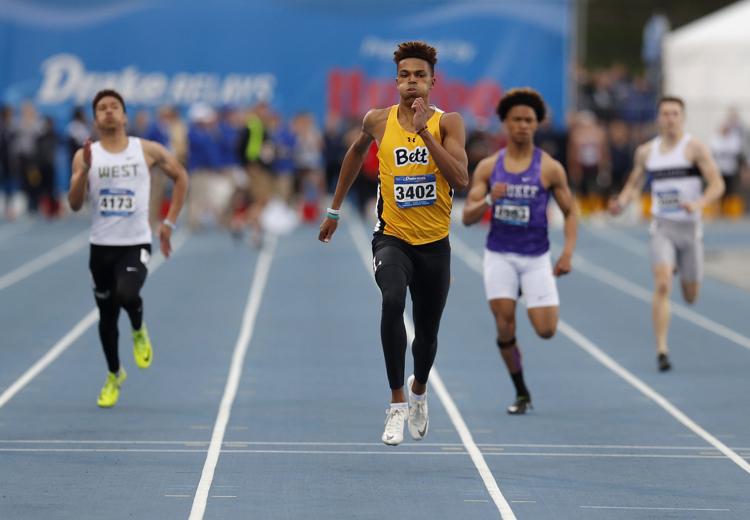 042518mp-DrakeRelays-boys-400-3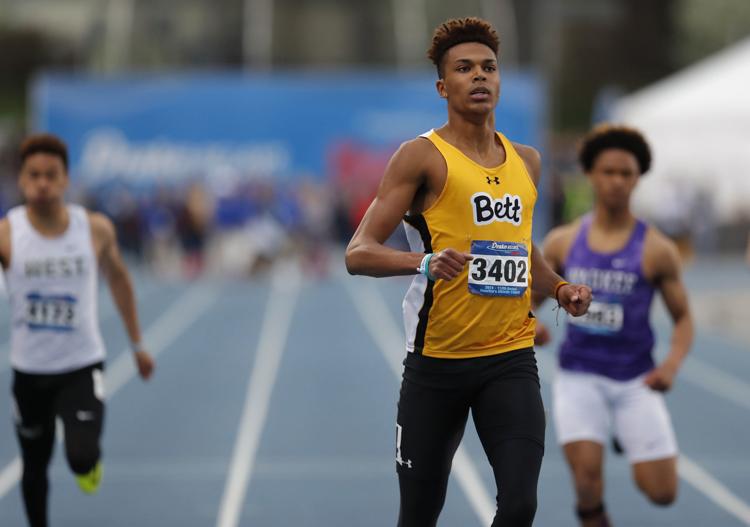 042518mp-DrakeRelays-boys-400-5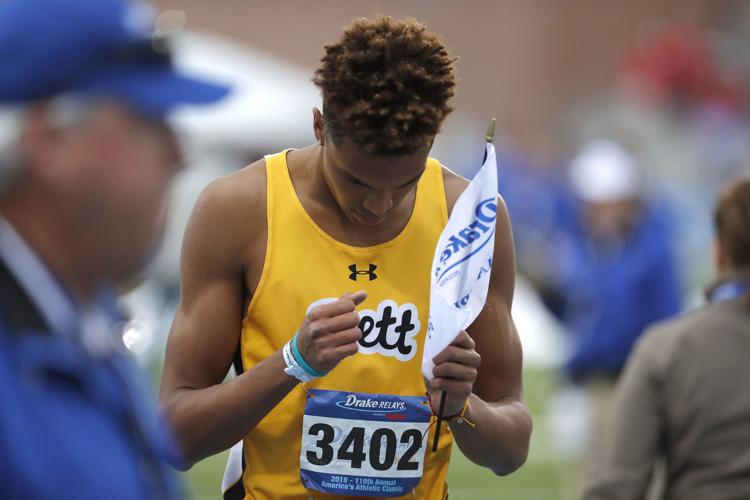 042518mp-DrakeRelays-girls-400-4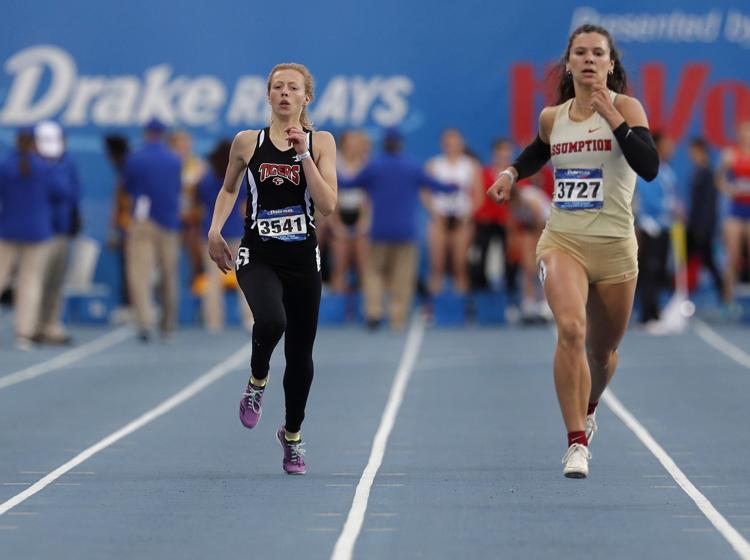 042518mp-DrakeRelays-girls-800SMR-2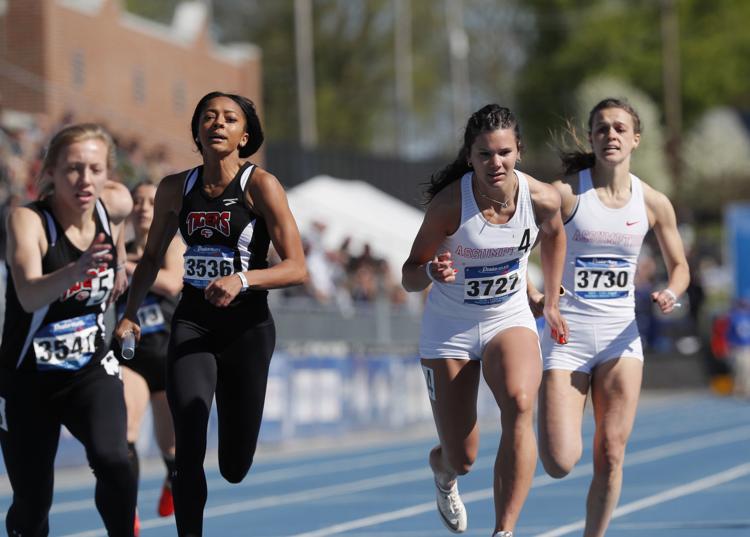 042518mp-DrakeRelays-girls-800SMR-3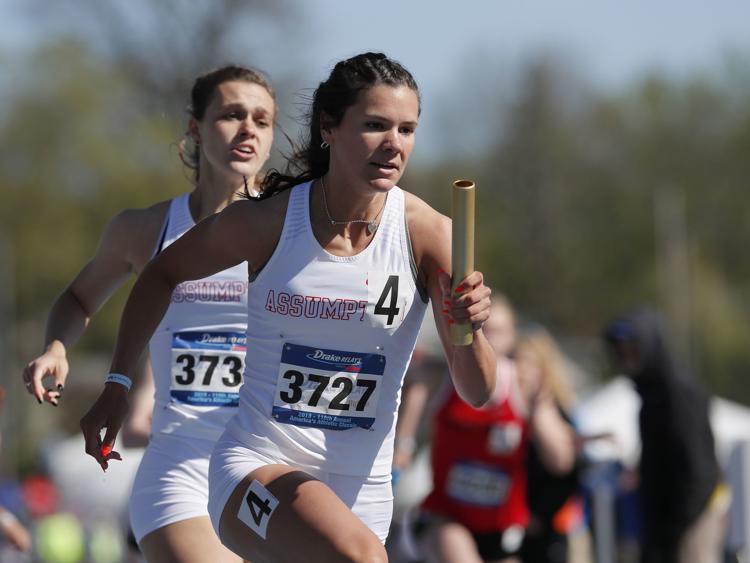 042518mp-DrakeRelays-girls-800SMR-6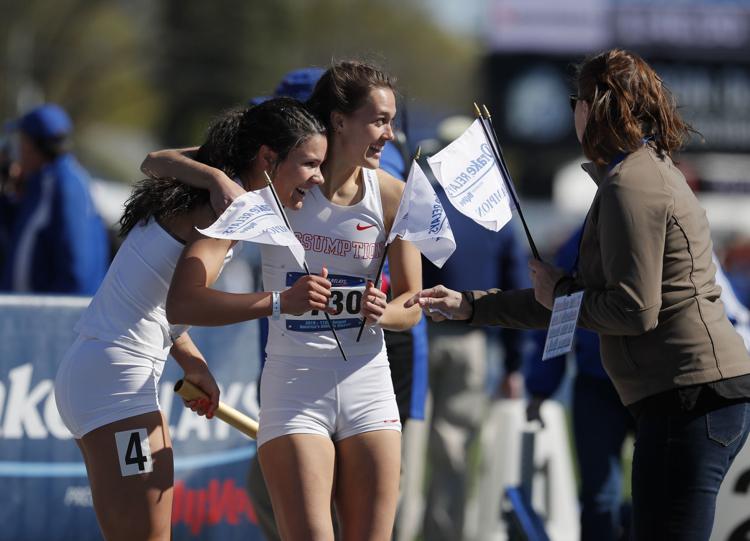 042518mp-DrakeRelays-girls-800SMR-8
042518mp-DrakeRelays-girls-discus-2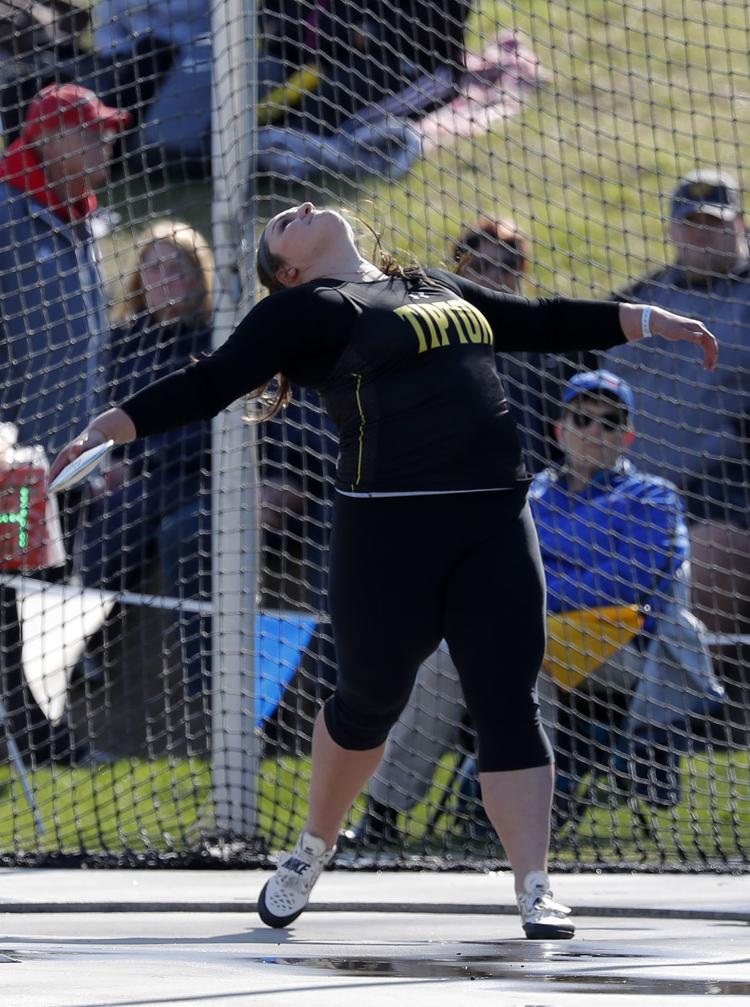 042518mp-DrakeRelays-girls-shot-2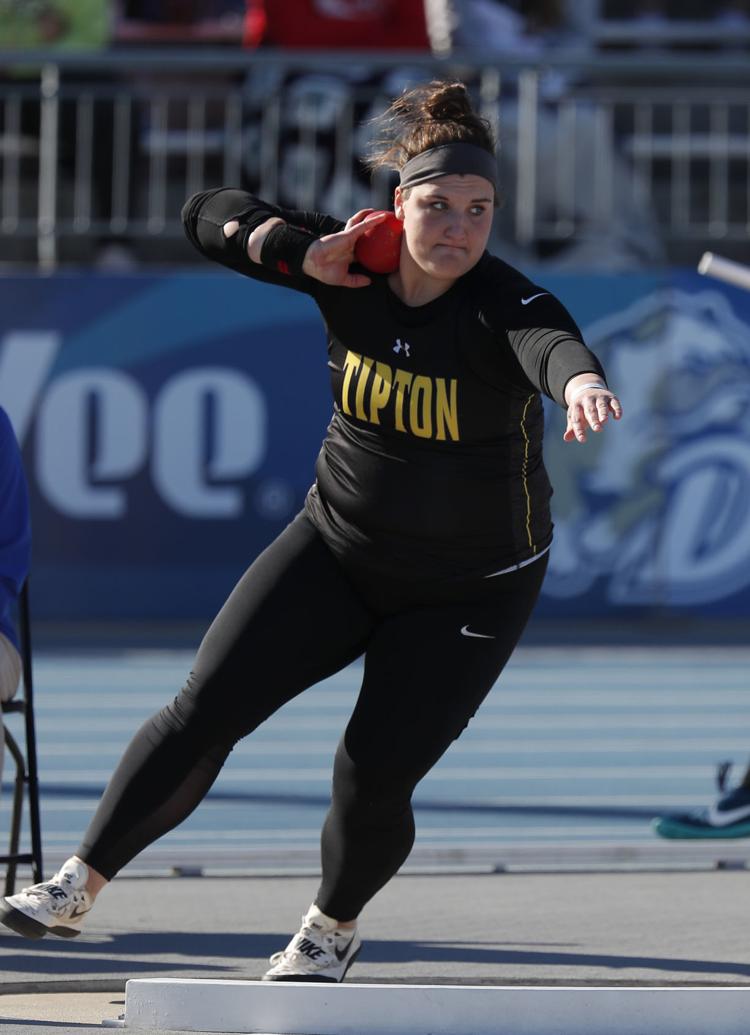 042518mp-DrakeRelays-girls-shot-6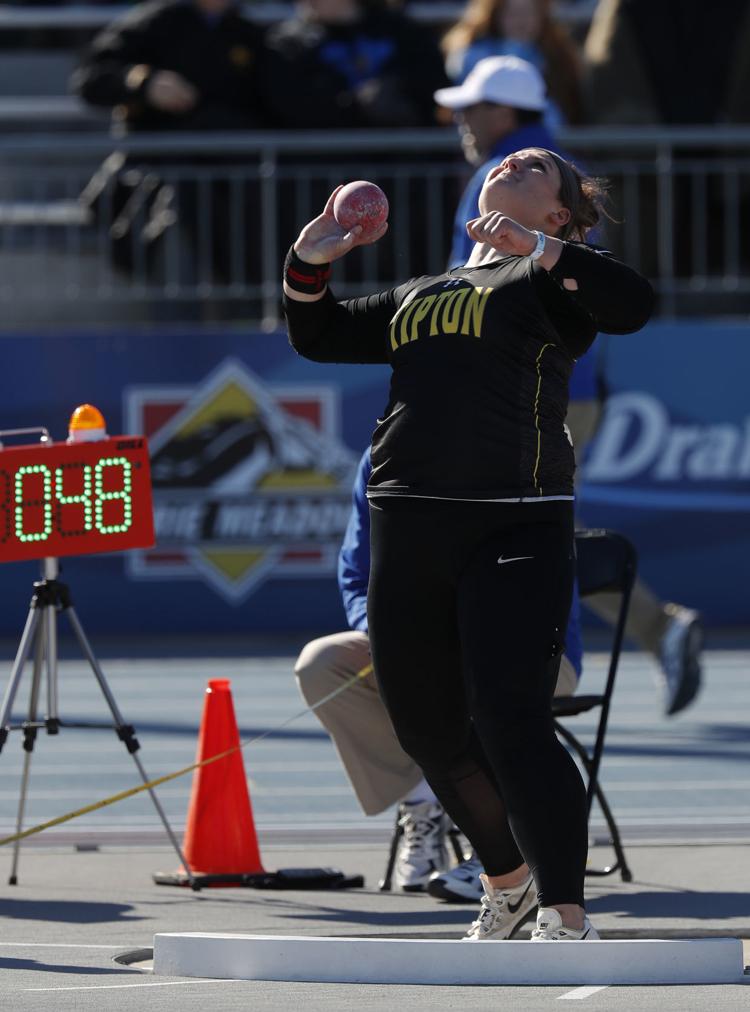 042518mp-DrakeRelays-girls-shot-8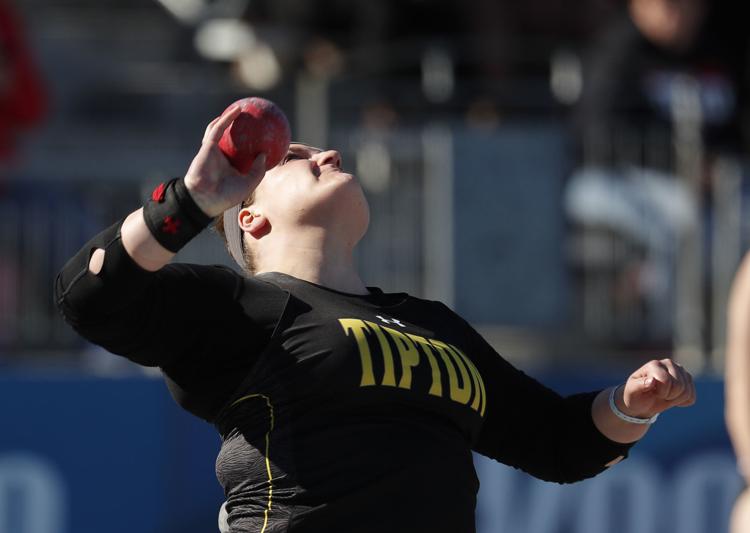 042718mp-DrakeRelays-girls-4x100-3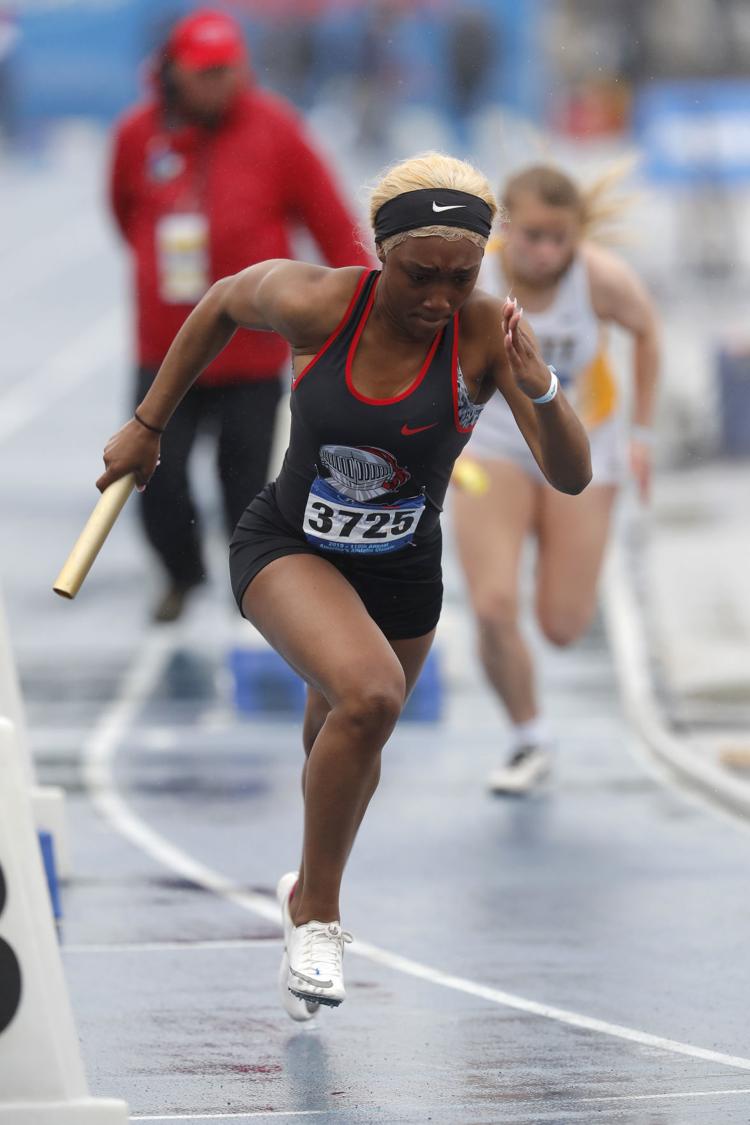 042718mp-DrakeRelays-girls-4x100-1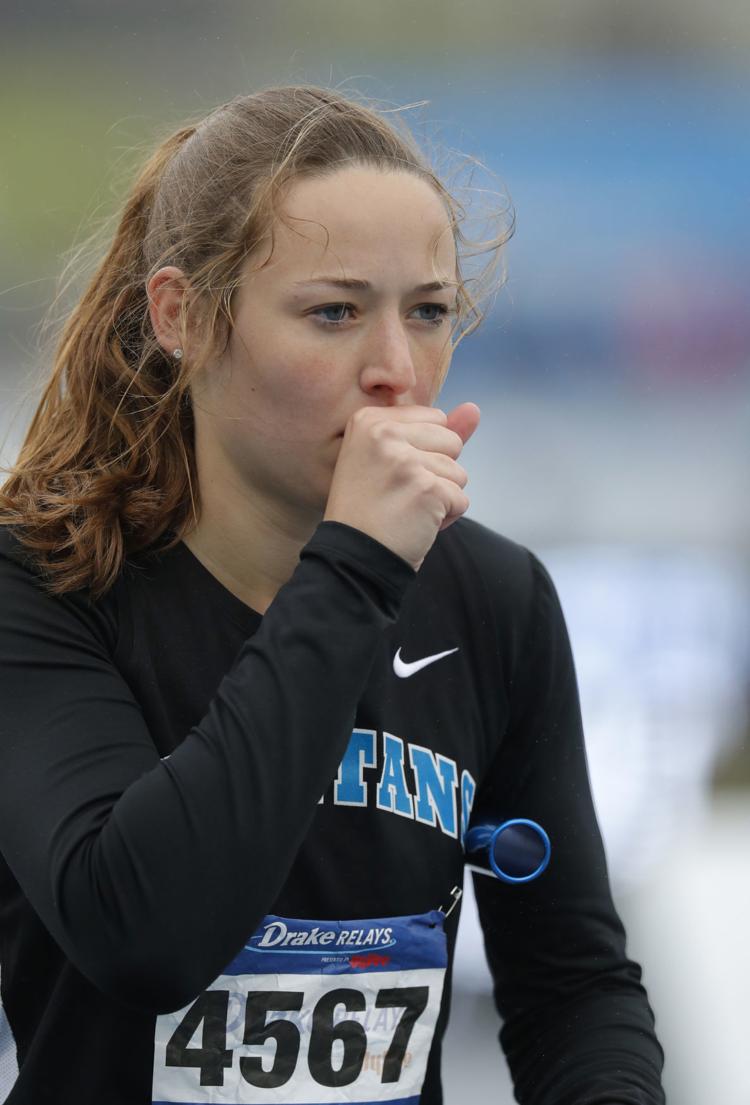 042718mp-DrakeRelays-girls-4x100-5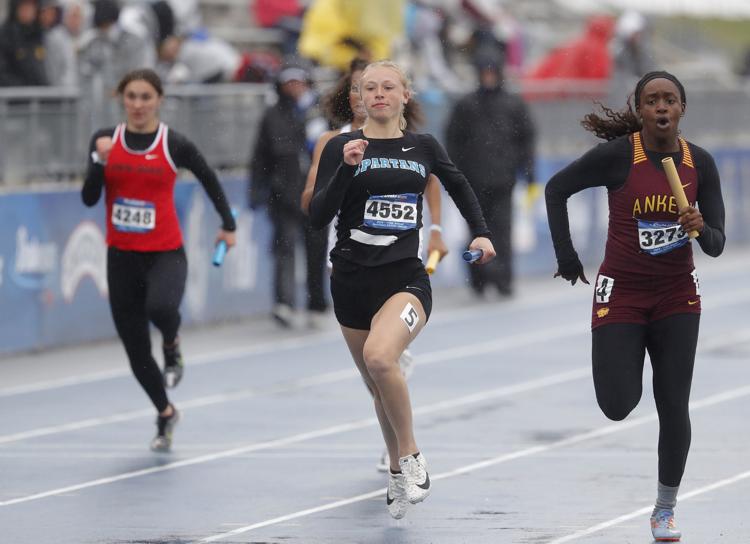 042718mp-DrakeRelays-women-ShuttleHurdle-2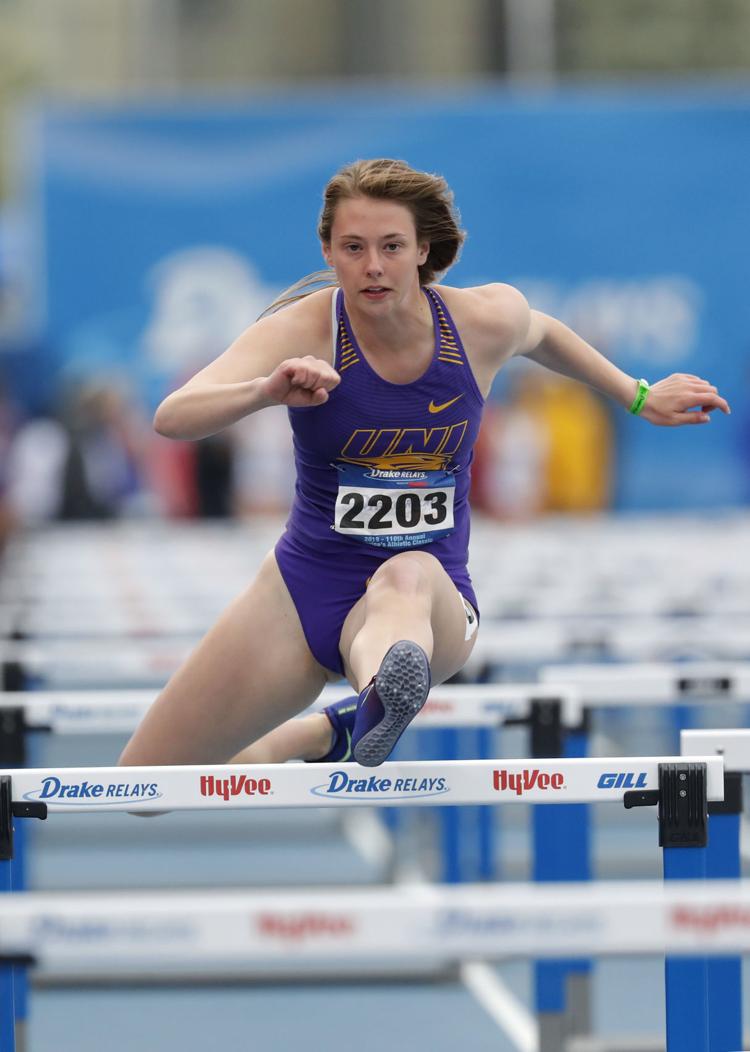 042718mp-DrakeRelays-boys-400hurdle-3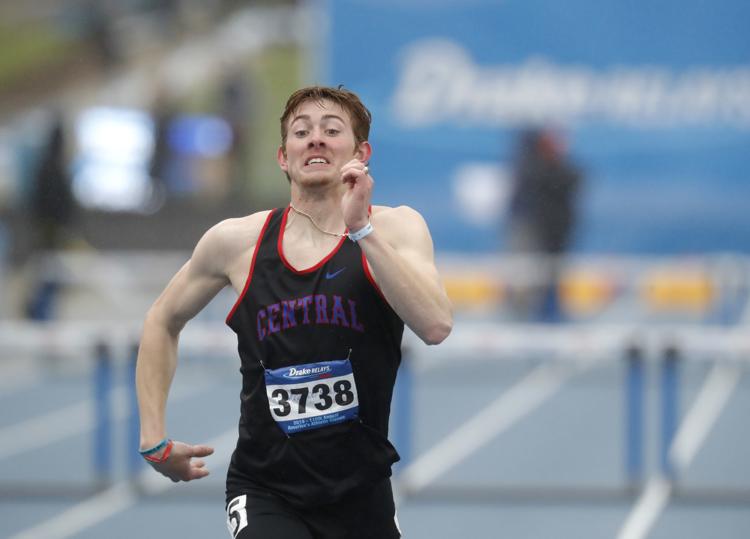 042718mp-DrakeRelays-boys-400hurdle-1