DES MOINES — The first throw was a clunker. The second attempt was golden.
Tipton senior Jamie Kofron became only the fourth Iowa girl to claim back-to-back championships in the discus at the Drake Relays on Thursday afternoon.
After an opening toss of just 104 feet, 11 inches, the University of Iowa recruit unleashed a career-best heave of 147-8 to snare the lead. Nobody matched that as South Hardin's Brylie Zeisneiss, who came in as the state leader this spring, was second at 141-1.
"Being able to come back and win it for a second year is a fairly big testament," Kofron said. "It is proven to me all the hard work mentally and physically has paid off by doing this twice."
The girls' discus has been contested at the Drake Relays since 1992.
In that time, the only other multiple discus champions are Council Bluffs Lewis Central's Abby Emsick (1999-01), Iowa City West's Taylor Freeman (2006-08) and Kingsley-Pierson/Woodbury Central's Kiana Phelps (2013-16).
Kofron admitted she was nervous. She even told her mother that in a conversation about the competition Wednesday night.
"My mom was like, 'Why?'" she said. "I'm like, 'It is the whole reigning champion thing.' You get looked at in warmups and people are like, 'That's the one who won last year.'"
It was an inauspicious start.
Kofron said a faulty release led to a sub-par first throw.
"The first throw was very rough, and I get kind of nervous when that happens because I like to have three throws to do what I want do instead of one or two," Kofron said. "I have this saying, 'Make the butterflies fly together,' and it just kind of happened.
"It didn't feel like anything spectacular. It still feels there is something left in the tank, so hopefully I can pull something out bigger the rest of the year."
Kofron had two fouls and two throws of 131 feet in her other four attempts.
It didn't matter as one throw was enough to capture the white championship flag.
It was the second consecutive year Kofron set a personal best at Drake. She won with a toss of 143-0 last April.
"It wasn't the most consistent today, and I haven't been the past few meets," she said, "but I've gotten off what I needed to (for the win). There are things I still need to work on."
After receiving her white flag and posing for photographs, Kofron hugged her parents. Then she made a stroll up to the top of the hill in the throwing field where several of her future Iowa teammates where watching and cheering.
"I saw black and gold, but I knew Tipton didn't bring anybody," she said. "That was really cool. They are very loud."
Pleasant Valley sophomore Harmony Creasy was the other area medalist in the girls' division Thursday.
Creasy, just returning from a sprained ankle suffered almost three weeks ago at PV's home invitational, placed sixth in the long jump at 17-4 ½.
"It isn't all the way healed, so I have to get used to it and over time the jumps will get easier for me," Creasy said. "These girls are really good.
"I got eighth last year, so knowing I went up two spots from last year is really good because I know I can do better."
Creasy plans to run on PV's sprint medley, 800 and 1,600 relays the next two days.
Bettendorf's Erin McQuillen made the finals and took ninth in the long jump with a best leap of 17-0 ¼.
Iowa City Liberty's Ashlyn Keeney cruised to victory in the 3,000. Her time of 9:39.64 was eighth fastest in the country by a freshman. Council Bluffs Abraham Lincoln's Darby Thomas won her third straight Drake title in the long jump at 19 feet. 
042518mp-DrakeRelays-girls-discus-1
042518mp-DrakeRelays-girls-longjump-5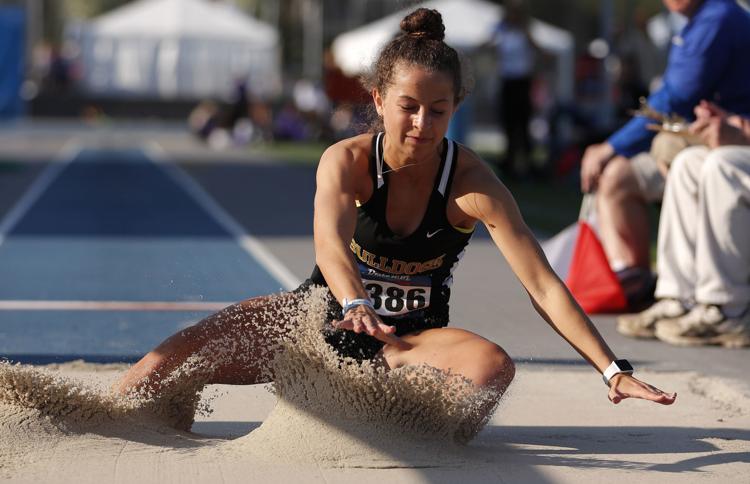 042518mp-DrakeRelays-boys-highjump-3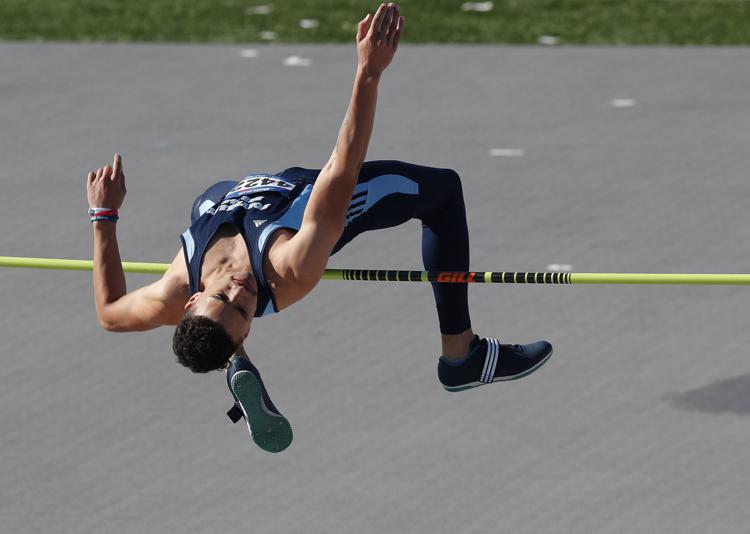 042518mp-DrakeRelays-boys-highjump-5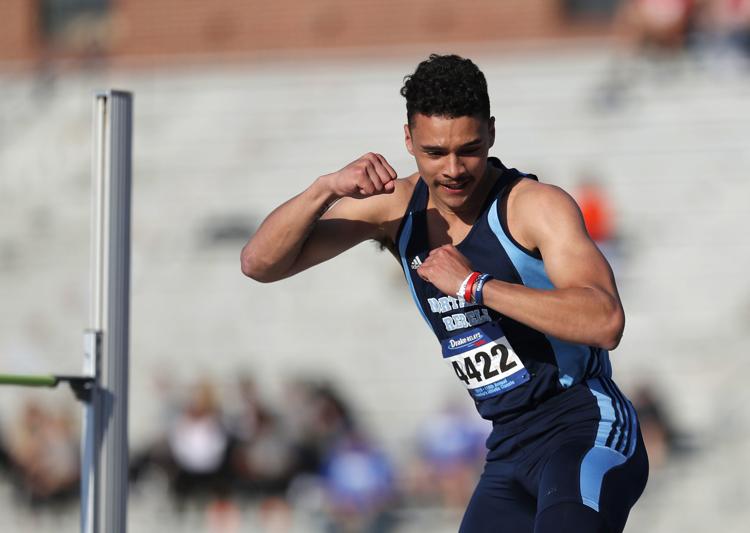 042518mp-DrakeRelays-girls-800SMR-5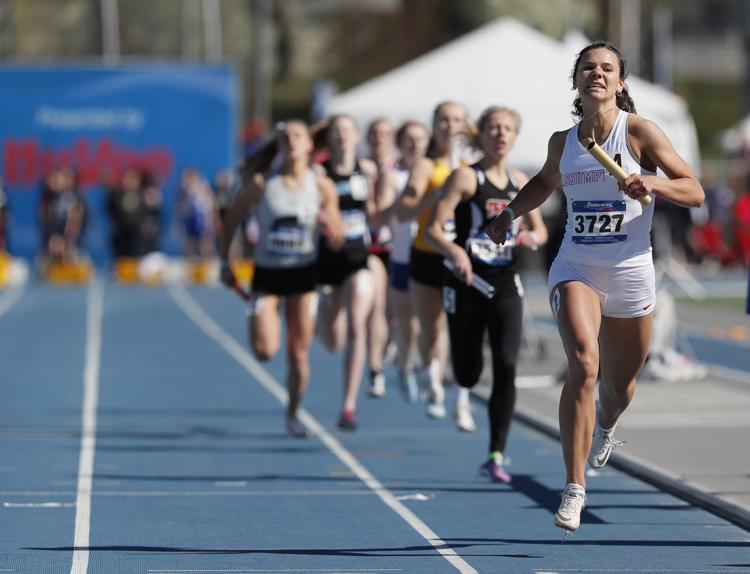 042518mp-DrakeRelays-girls-shot-9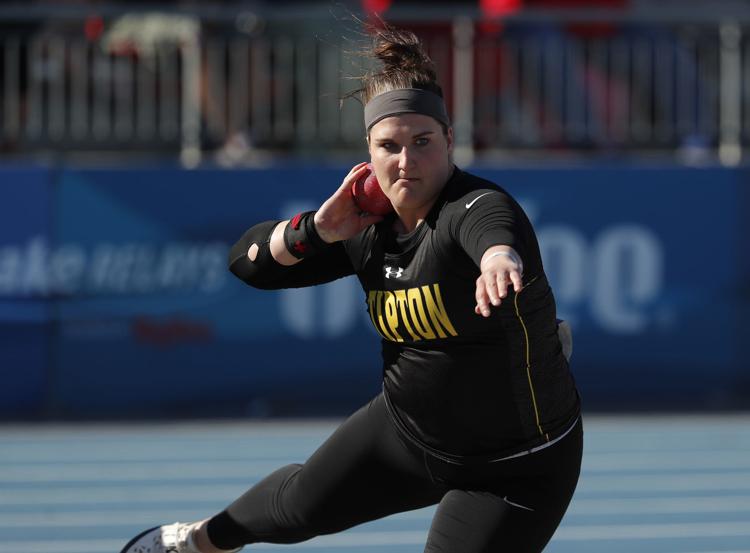 042518mp-DrakeRelays-girls-800SMR-1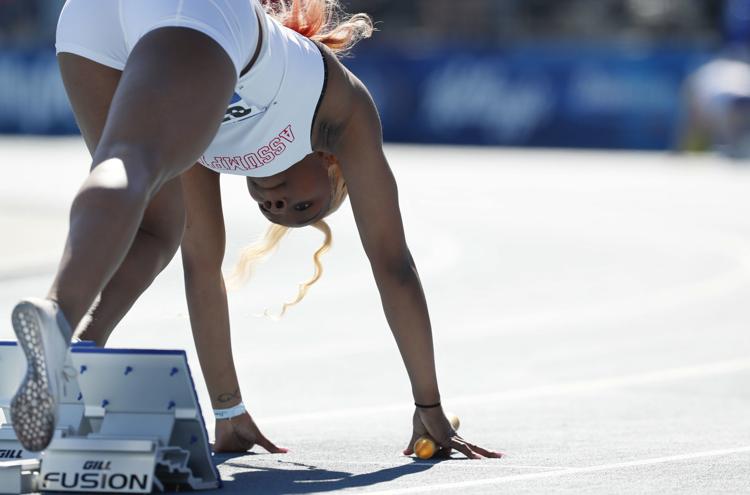 042518mp-DrakeRelays-girls-highjump-11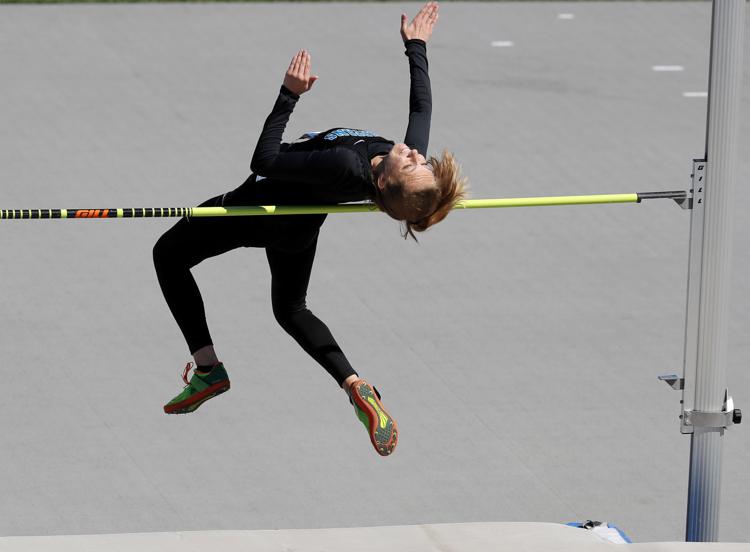 042518mp-DrakeRelays-girls-800SMR-7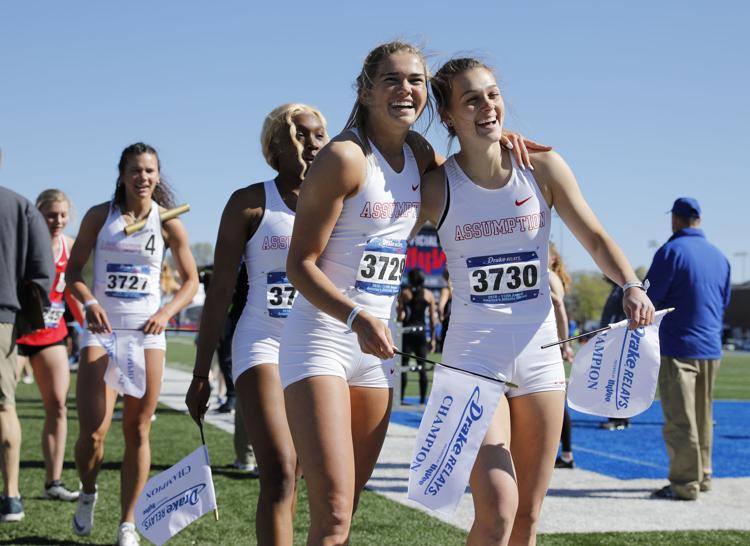 042518mp-DrakeRelays-boys-longjump-4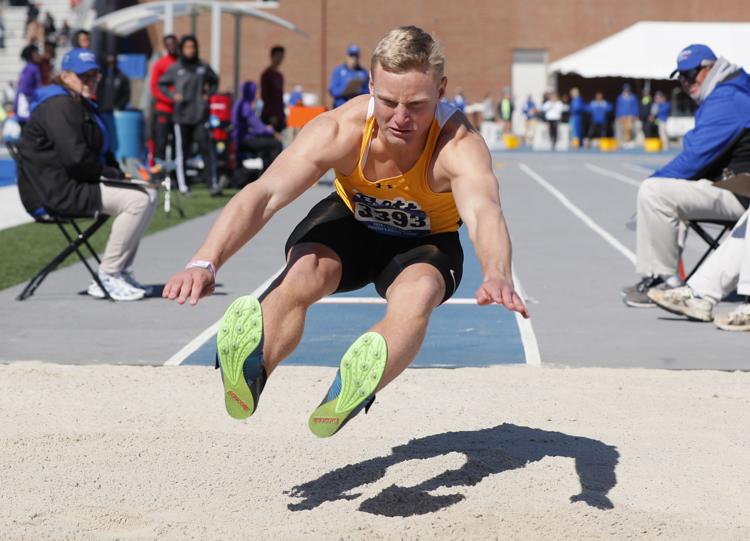 042518mp-DrakeRelays-ISU-longjump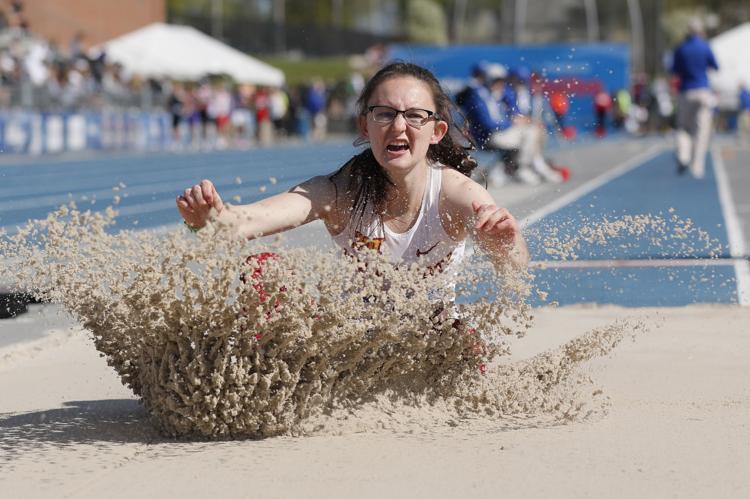 042518mp-DrakeRelays-boys-4x200-1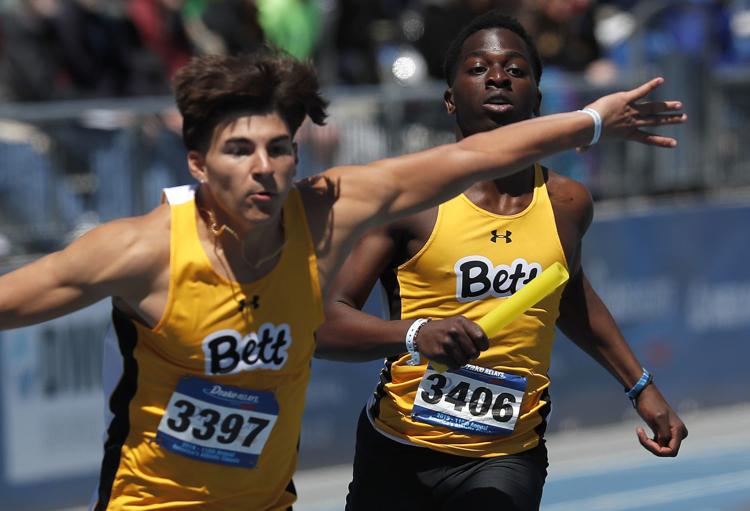 042518mp-DrakeRelays-boys-4x200-3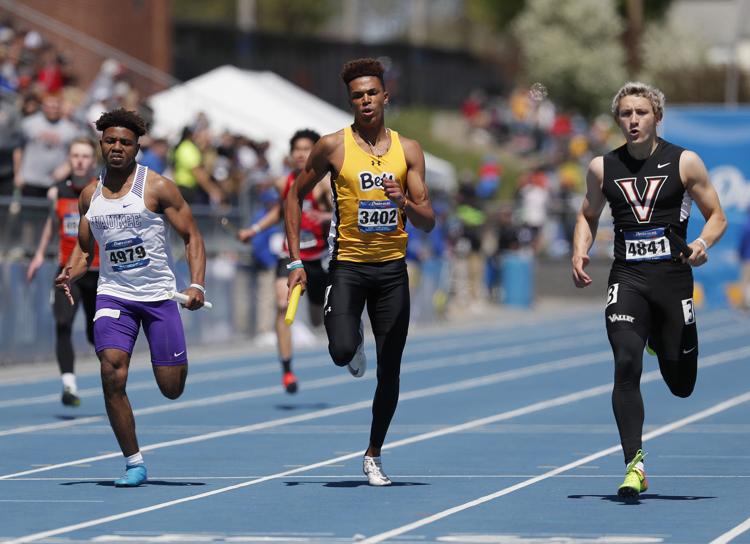 042518mp-DrakeRelays-men-200-2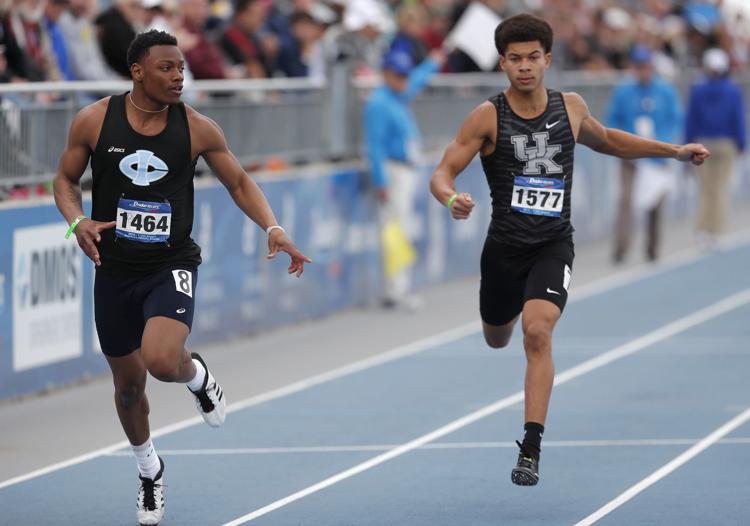 042518mp-DrakeRelays-girls-400-1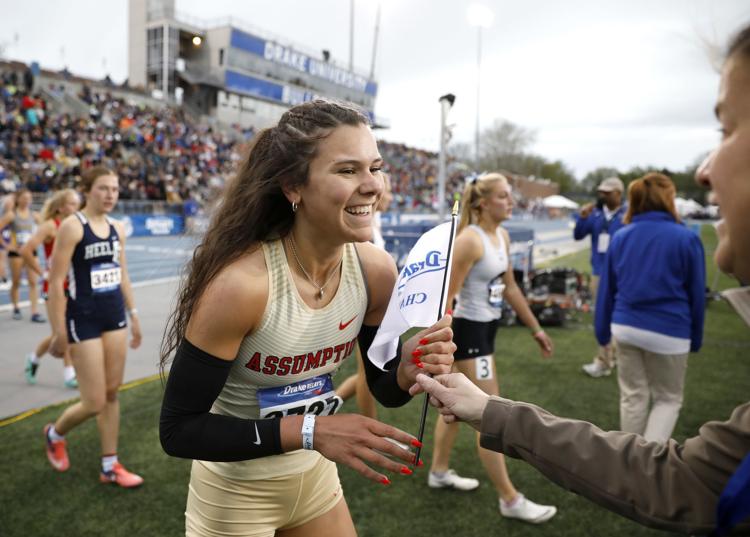 042518mp-DrakeRelays-boys-400-4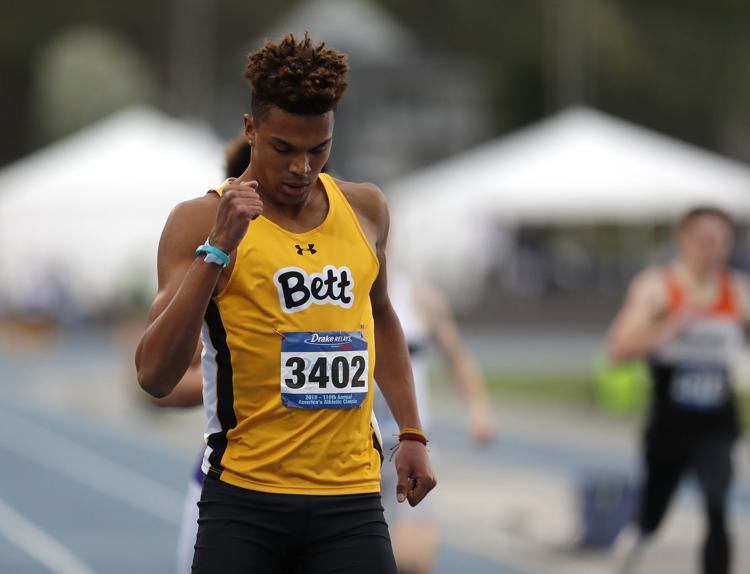 042518mp-DrakeRelays-boys-4x800-1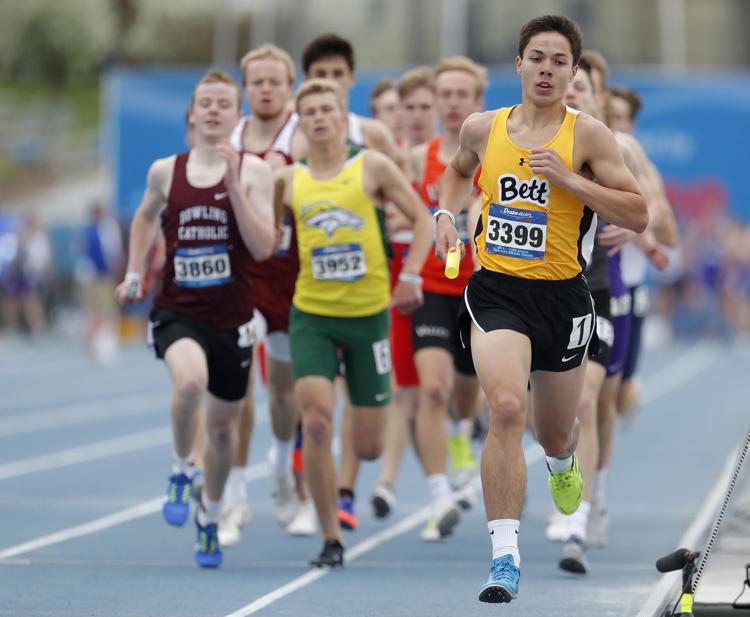 042518mp-DrakeRelays-boys-4x800-2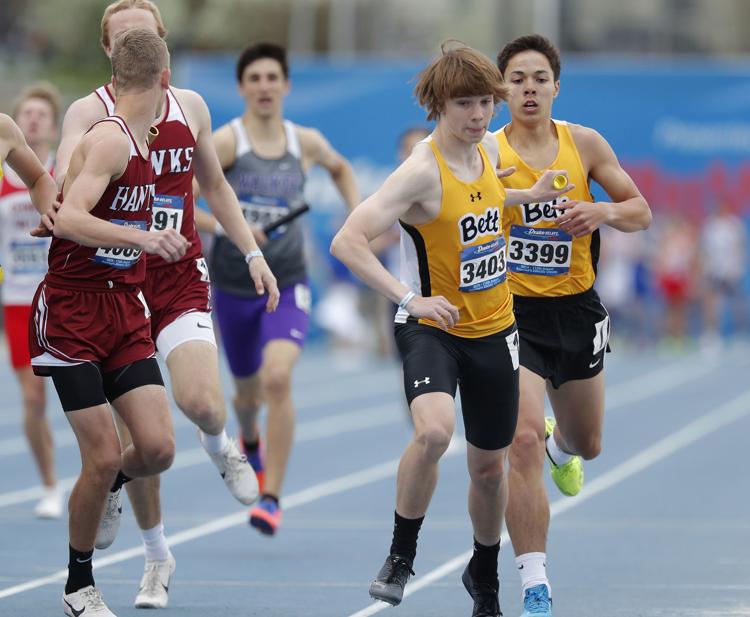 042518mp-DrakeRelays-boys-400-1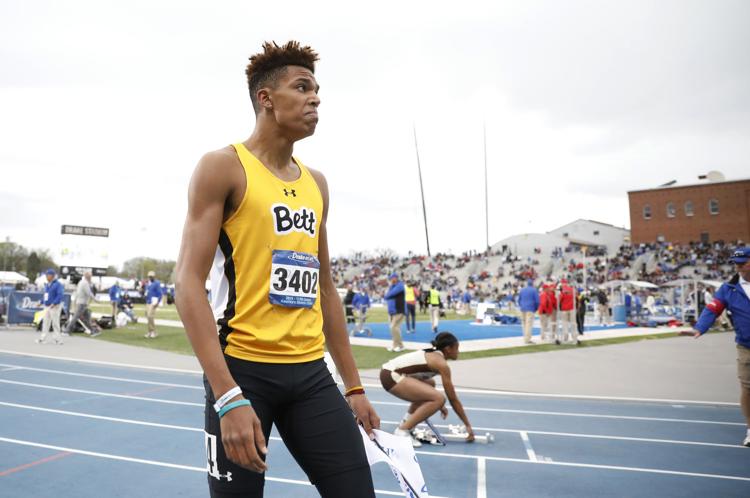 042518mp-DrakeRelays-boys-400-2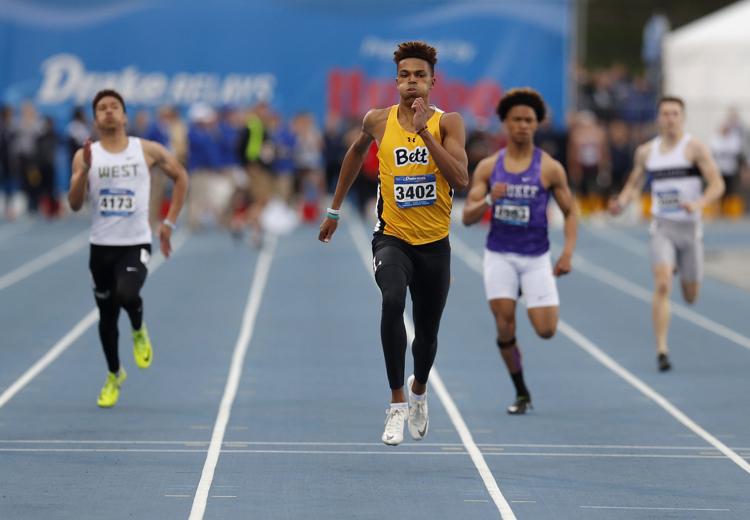 042518mp-DrakeRelays-boys-400-3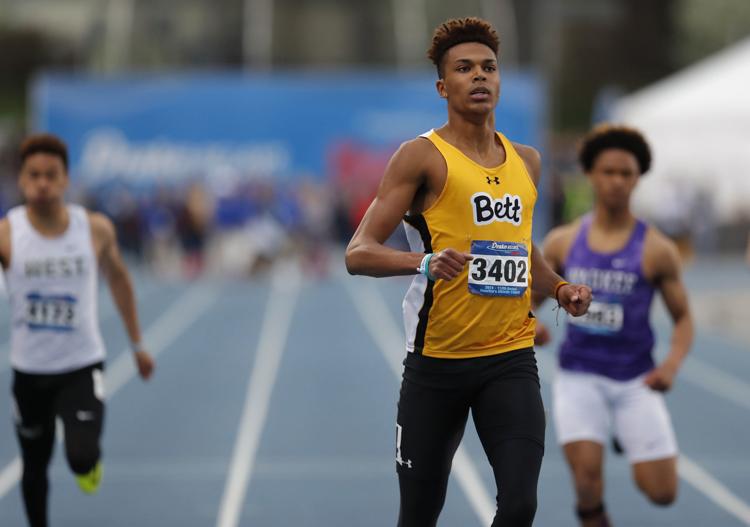 042518mp-DrakeRelays-boys-400-5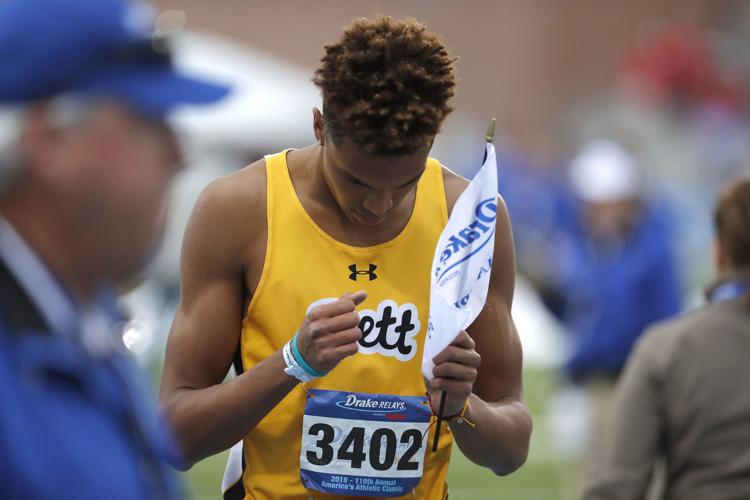 042518mp-DrakeRelays-girls-400-4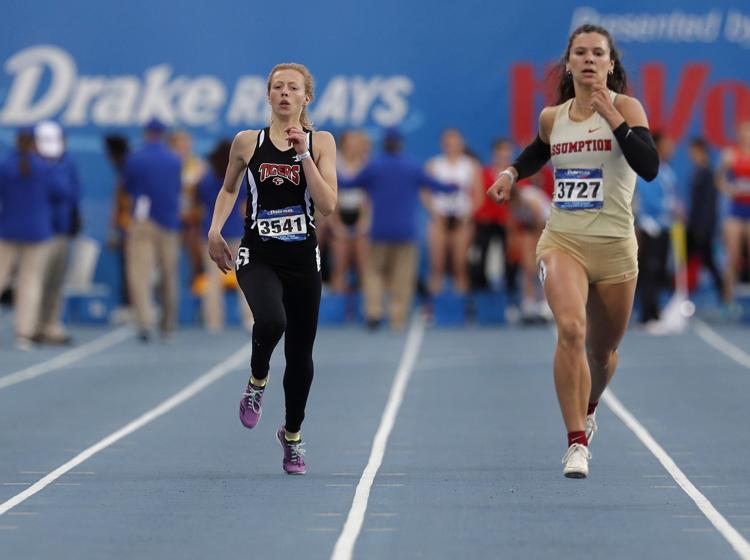 042518mp-DrakeRelays-girls-800SMR-2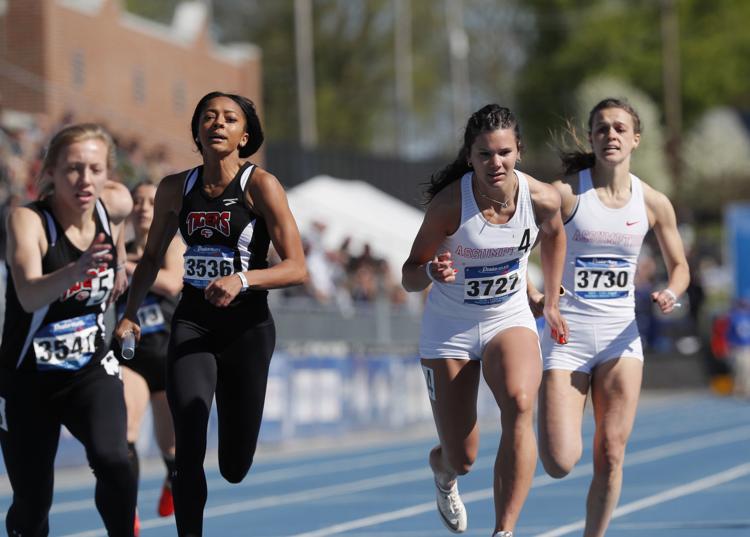 042518mp-DrakeRelays-girls-800SMR-3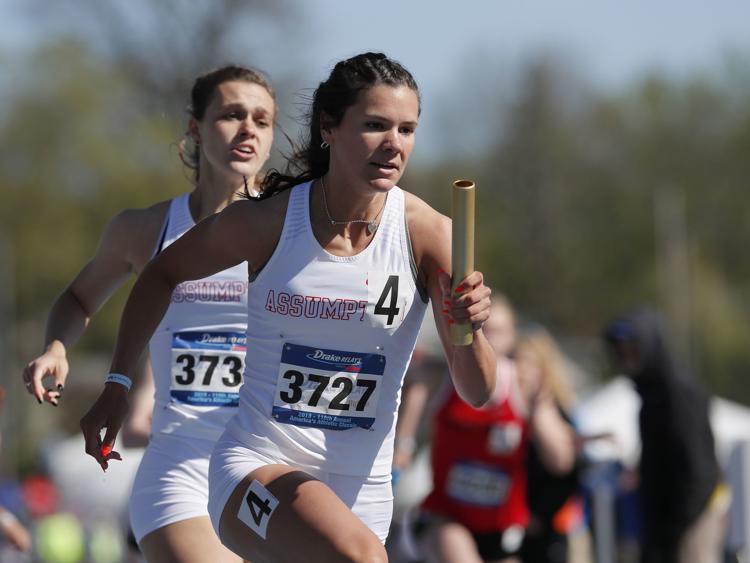 042518mp-DrakeRelays-girls-800SMR-6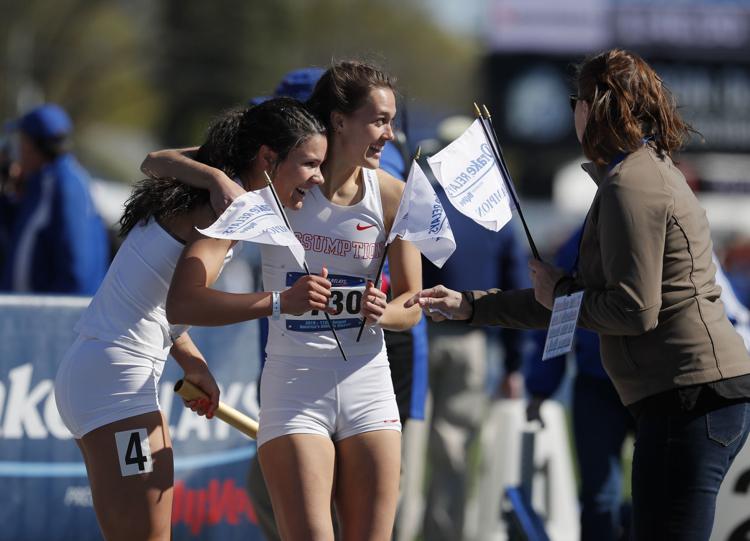 042518mp-DrakeRelays-girls-800SMR-8
042518mp-DrakeRelays-girls-discus-2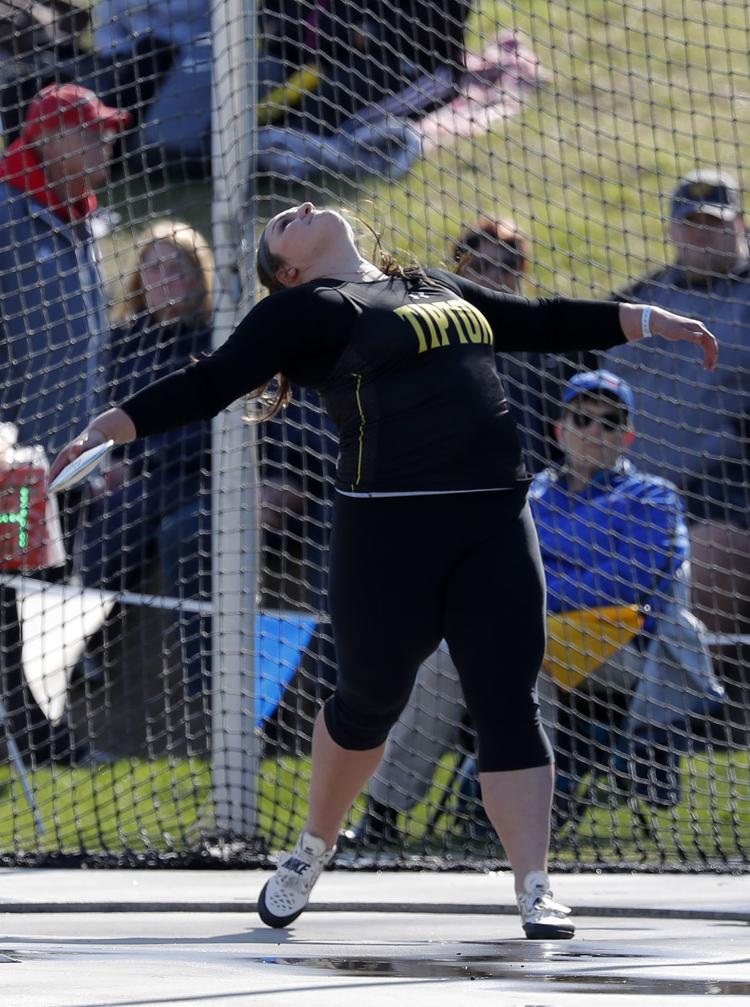 042518mp-DrakeRelays-girls-shot-2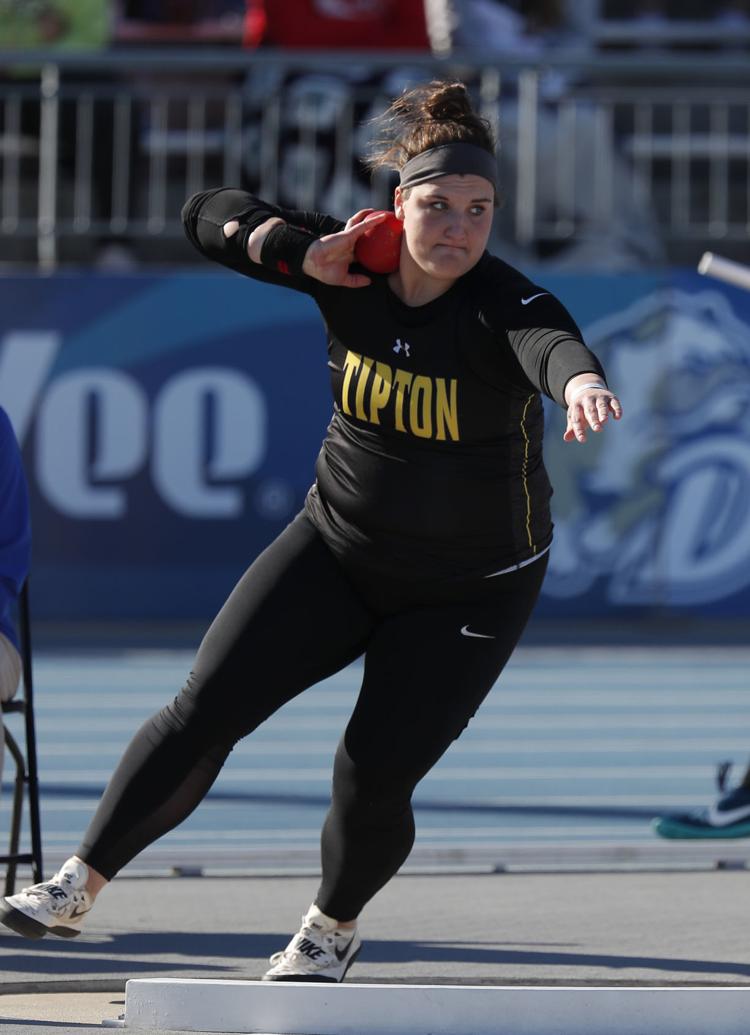 042518mp-DrakeRelays-girls-shot-6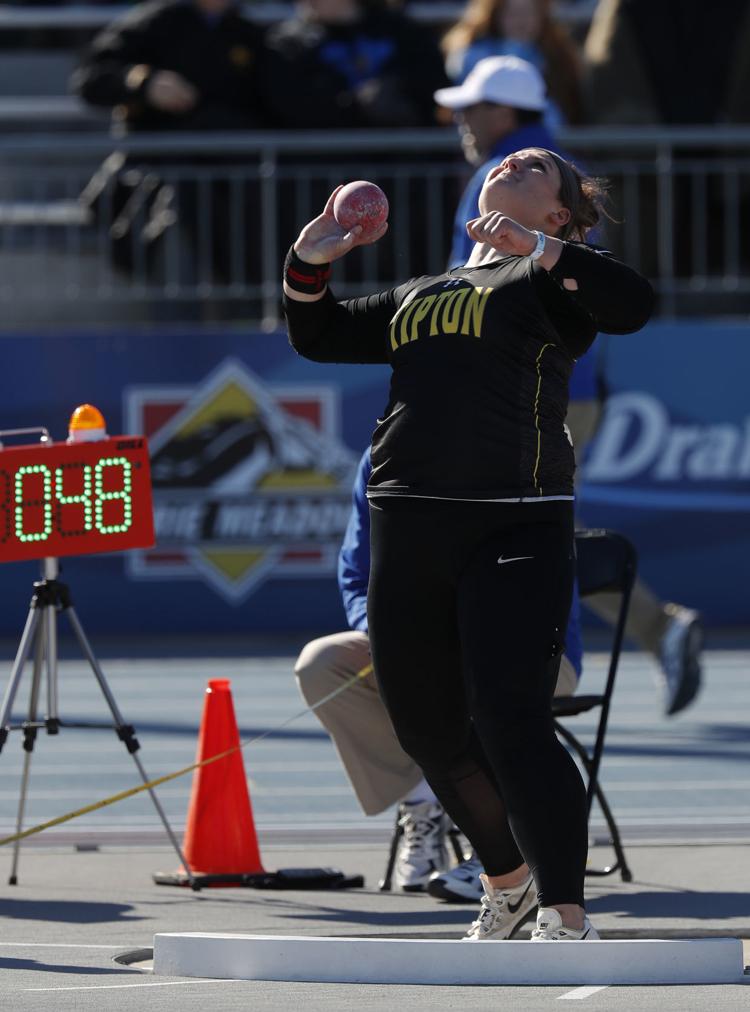 042518mp-DrakeRelays-girls-shot-8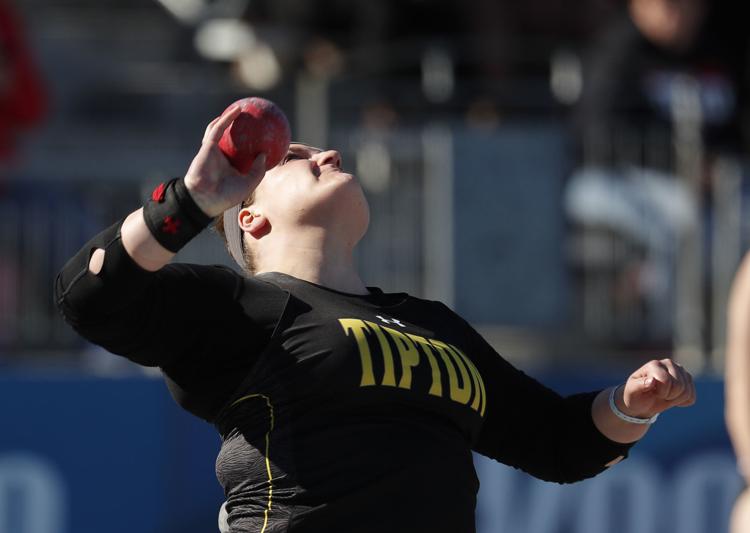 042718mp-DrakeRelays-girls-4x100-3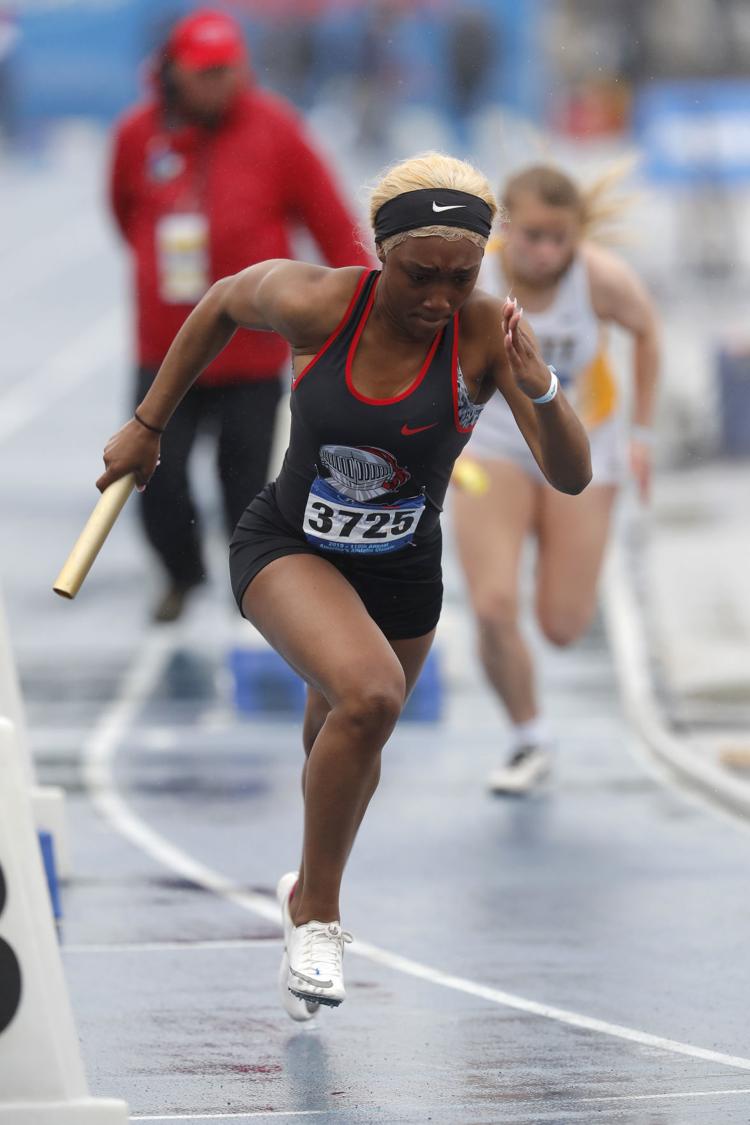 042718mp-DrakeRelays-girls-4x100-1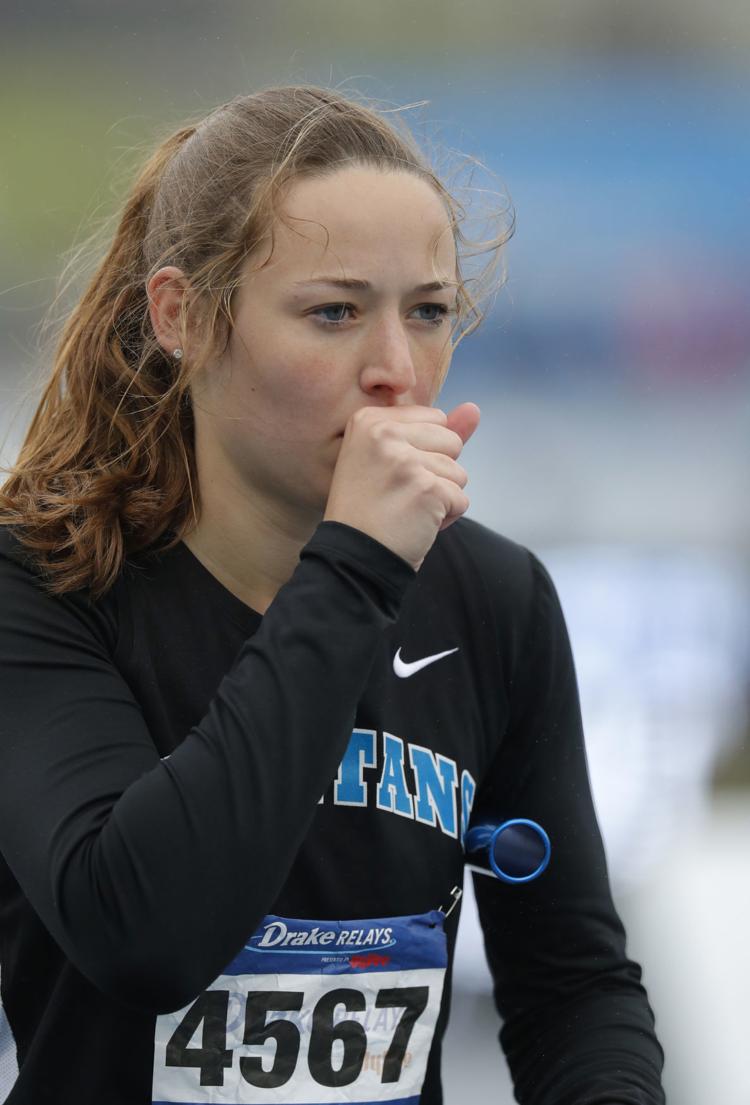 042718mp-DrakeRelays-girls-4x100-5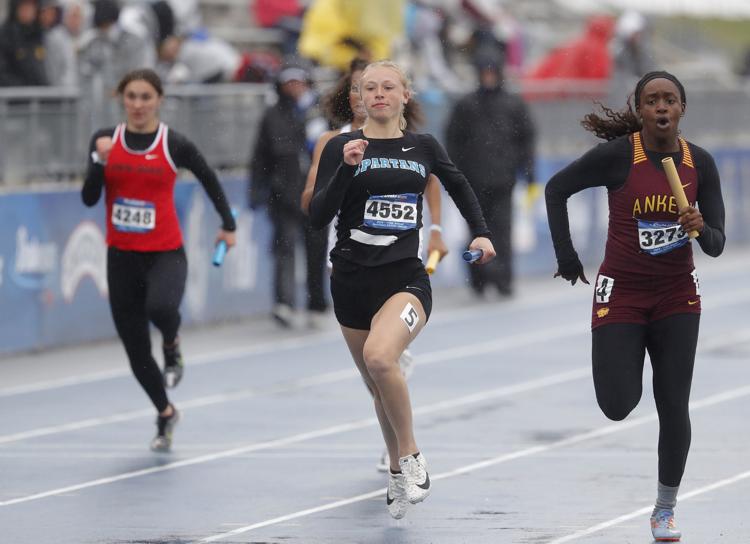 042718mp-DrakeRelays-women-ShuttleHurdle-2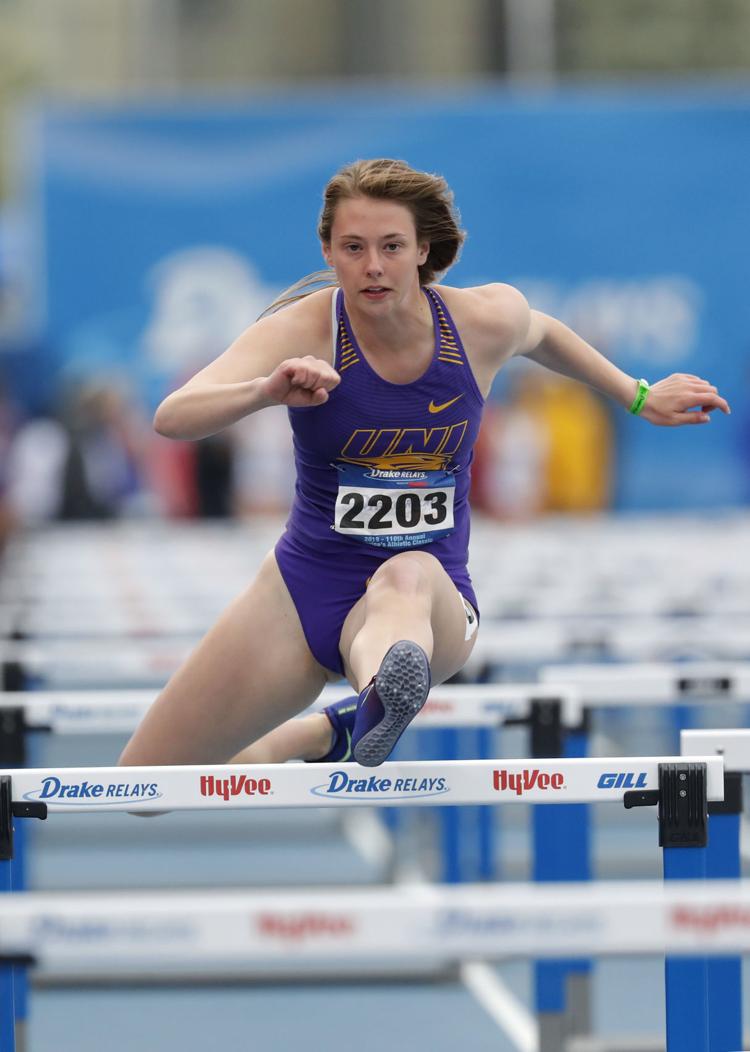 042718mp-DrakeRelays-boys-400hurdle-3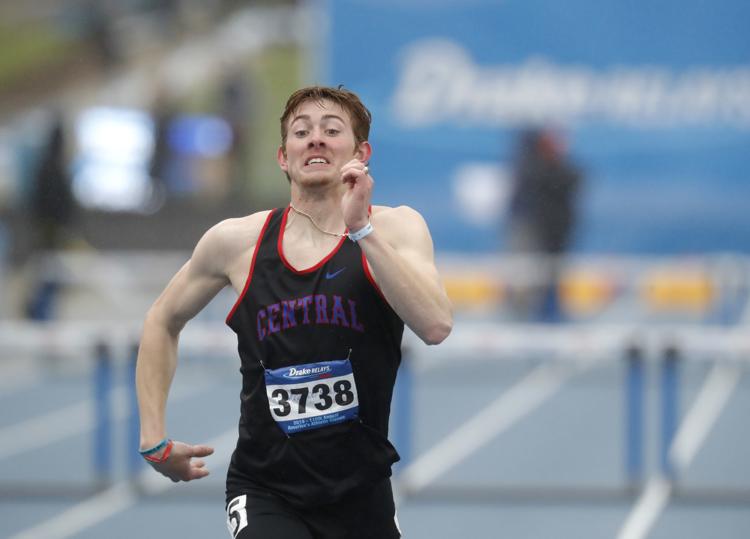 042718mp-DrakeRelays-boys-400hurdle-1