DES MOINES — Pleasant Valley's girls track and field team came into the weekend with one of the state's top three times in the 400 and 800 relays.
The Spartans left the 110th annual Drake Relays without a championship flag, but they believe they're on the right track for the championship portion of their season.
PV finished runner-up in the 400 relay after running season-best times twice Saturday at Drake Stadium.
After a 49.37 clocking in the preliminaries, the Spartans posted 49.02 seconds in the final with the quartet of Carli Spelhaug, Morgan Ramirez, Emily Wood and Adrea Arthofer. Ankeny prevailed in 48.93.
"Getting low 49 is right on the cusp of something great," Arthofer said. "Once the weather warms up, you never know.
"We're running with the best competition there is in Iowa. Ankeny has been running really fast early, and the fact we stuck with them neck-and-neck, it is going to be a good battle again at state."
The Spartans were fifth in Friday's 800 relay, and took sixth in the 1,600 relay Saturday with Wood, Arthofer, Clare Basala and Harmony Creasy.
"We're in a good spot," Arthofer said. "We just need to keep working these next three weeks. We'll be ready when we come back here."
Davenport Assumption finished third in the 400 relay with Amaya Jackson, Natalie Moore, Lea Nelson and Carly King in a season-best 49.35 seconds. 
"Obviously, we were looking to place a little better, but overall it was a pretty good race and (we're) pleased how we put it together," King said.
The blustery conditions made hand-offs challenging.
"We did whatever we could to bear the elements and make it work," King said.
Southeast Polk claimed the Hy-Vee Cup for the girls' high school division with 24 points. The 400, 1,600, 3,200 and sprint medley relays are the events that comprise the Hy-Vee Cup.
Assumption was second with 16 points and PV totaled 13 for third. 
King finished the weekend with two wins and two third-place finishes.
"It is very pleasing but also very humbling," she said. "We definitely got some things done, and we definitely have some things to work on going forward. It is very exciting."
Bettendorf took seventh in the 400 relay with Katie Girsch, Avery Horner, Maggie Erpelding and Autumn Skahill in 50.08 seconds.
Glenwood's Janelle Schraft won the 400 hurdles and Mid-Prairie's Marie Hostetler ran a lifetime best of 4:38.14 to capture the 1,500.
042518mp-DrakeRelays-girls-discus-1
042518mp-DrakeRelays-girls-longjump-5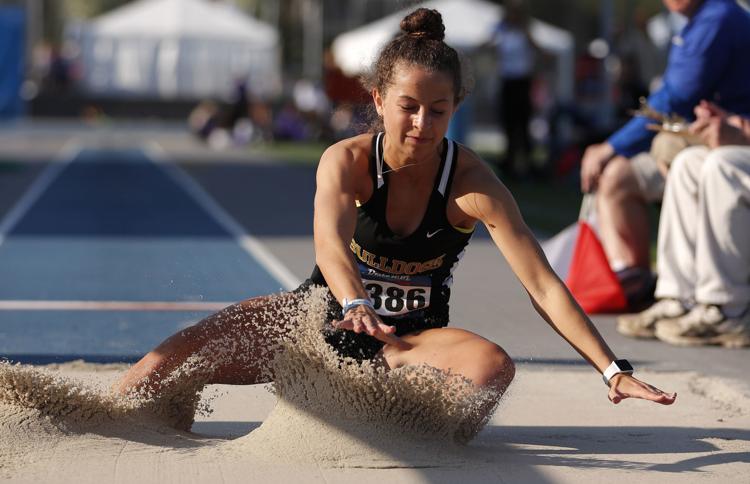 042518mp-DrakeRelays-boys-highjump-3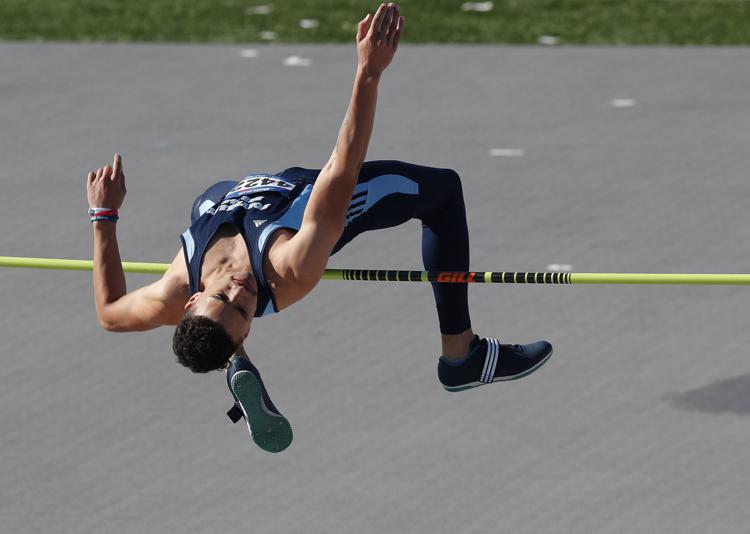 042518mp-DrakeRelays-boys-highjump-5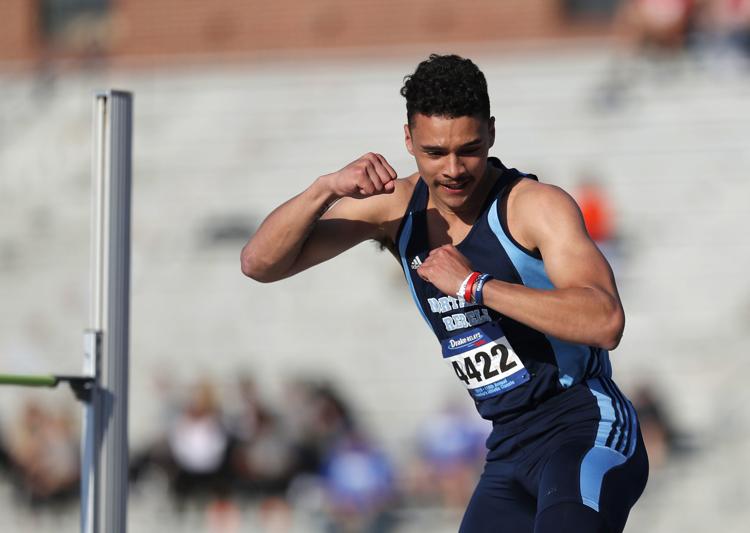 042518mp-DrakeRelays-girls-800SMR-5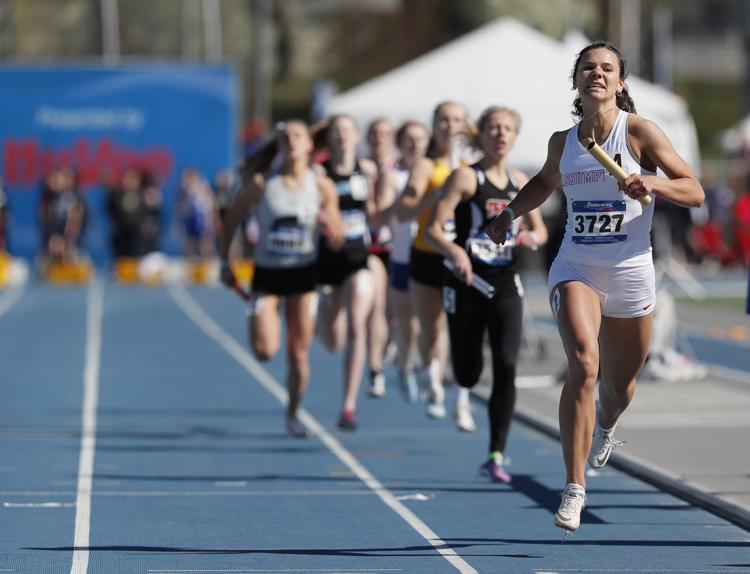 042518mp-DrakeRelays-girls-shot-9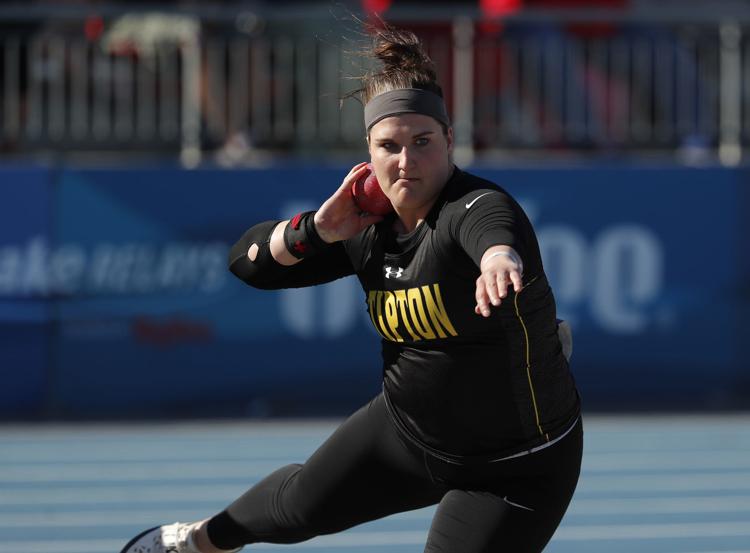 042518mp-DrakeRelays-girls-800SMR-1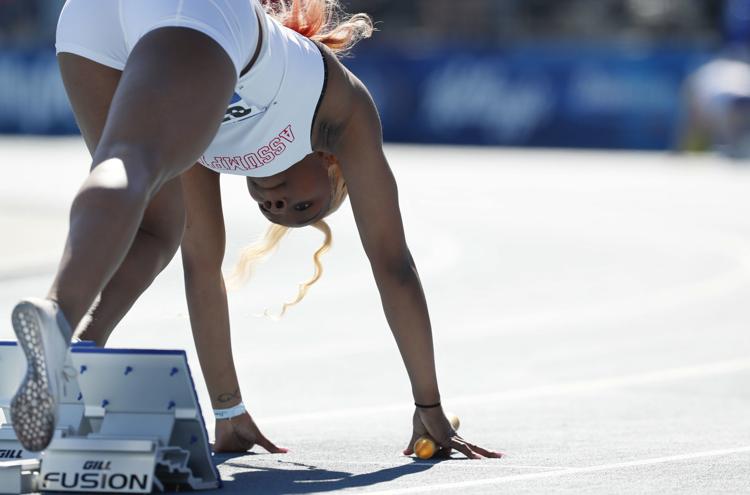 042518mp-DrakeRelays-girls-highjump-11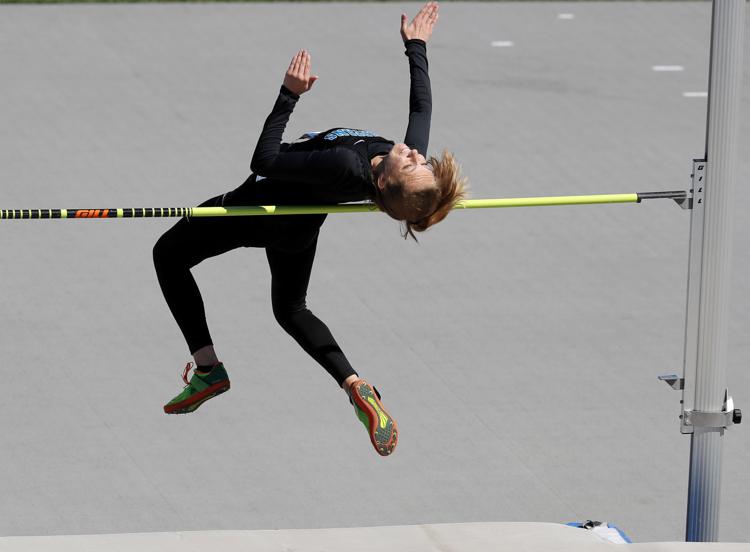 042518mp-DrakeRelays-girls-800SMR-7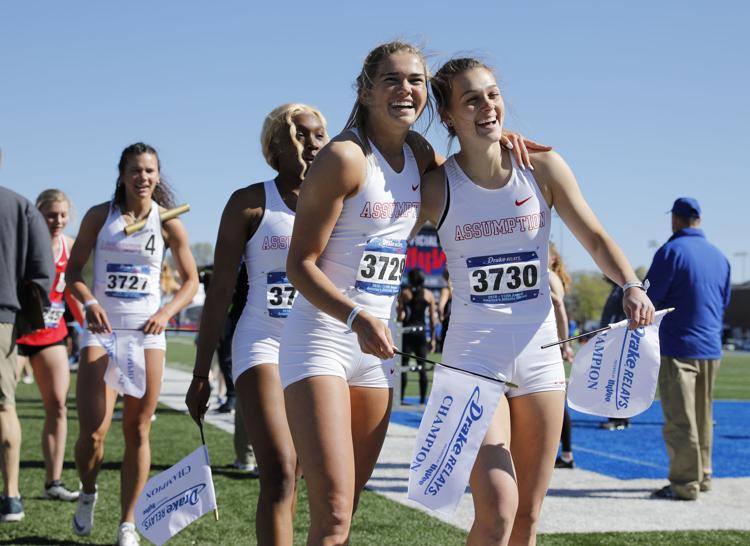 042518mp-DrakeRelays-boys-longjump-4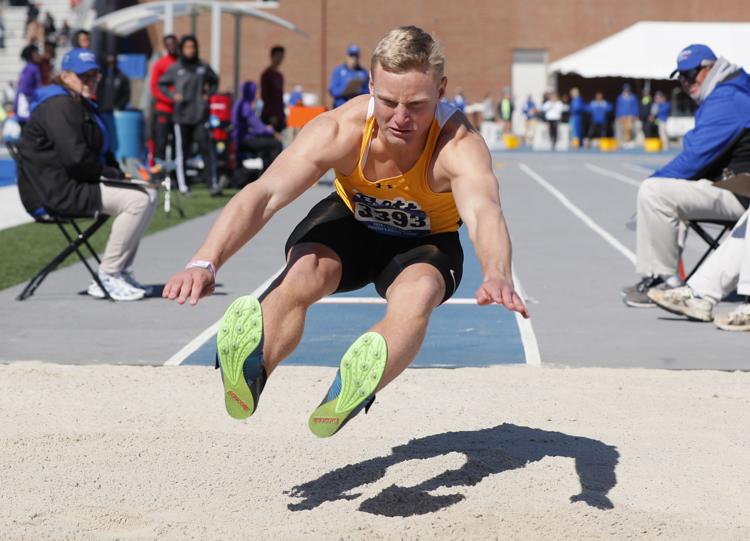 042518mp-DrakeRelays-ISU-longjump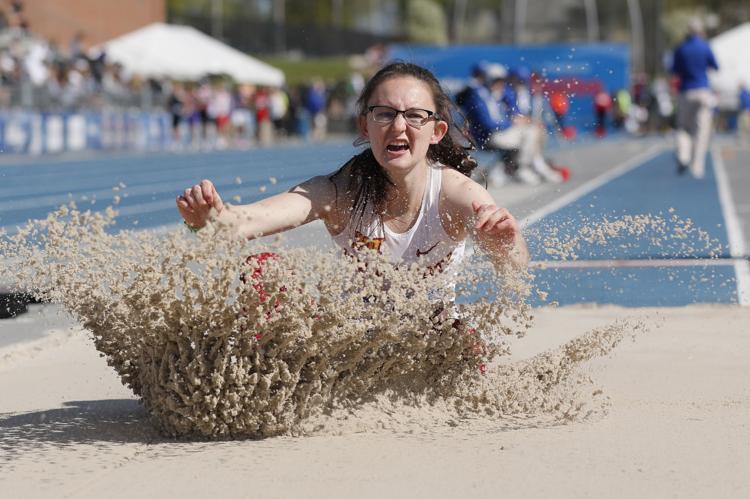 042518mp-DrakeRelays-boys-4x200-1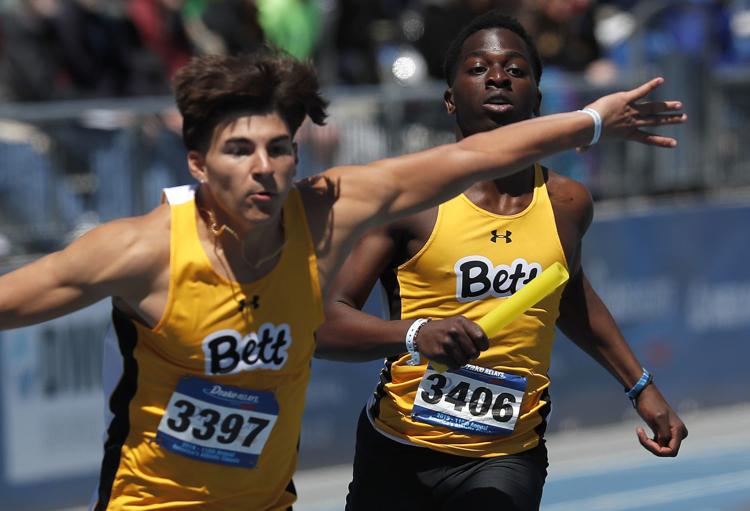 042518mp-DrakeRelays-boys-4x200-3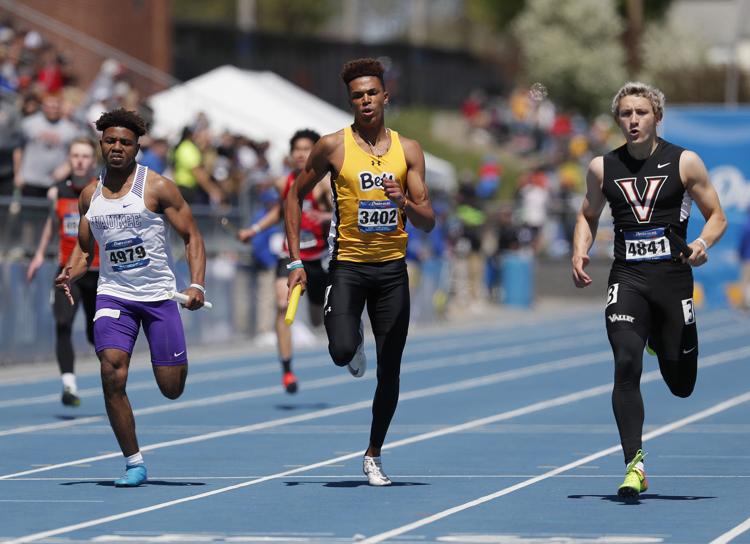 042518mp-DrakeRelays-men-200-2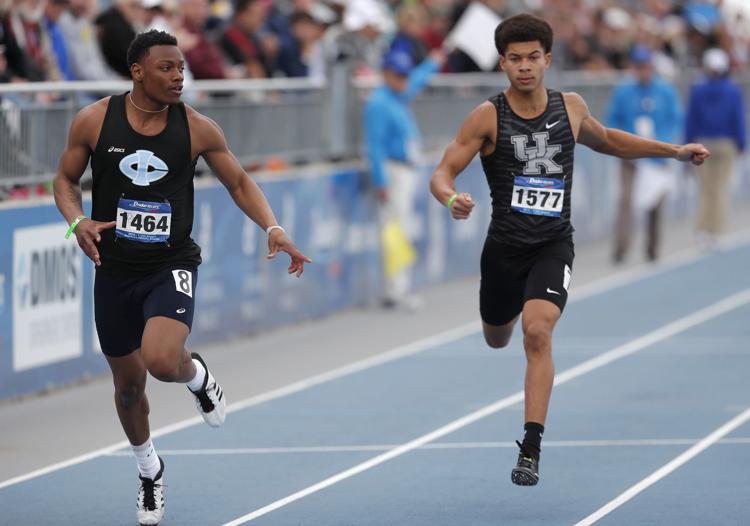 042518mp-DrakeRelays-girls-400-1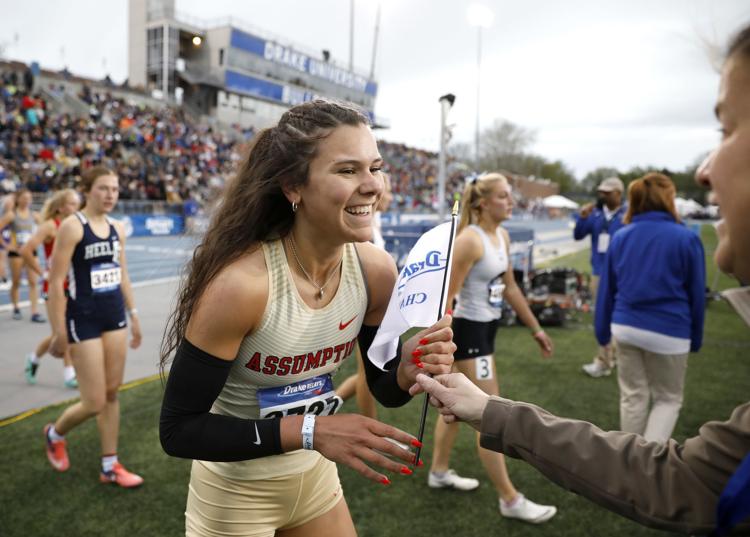 042518mp-DrakeRelays-boys-400-4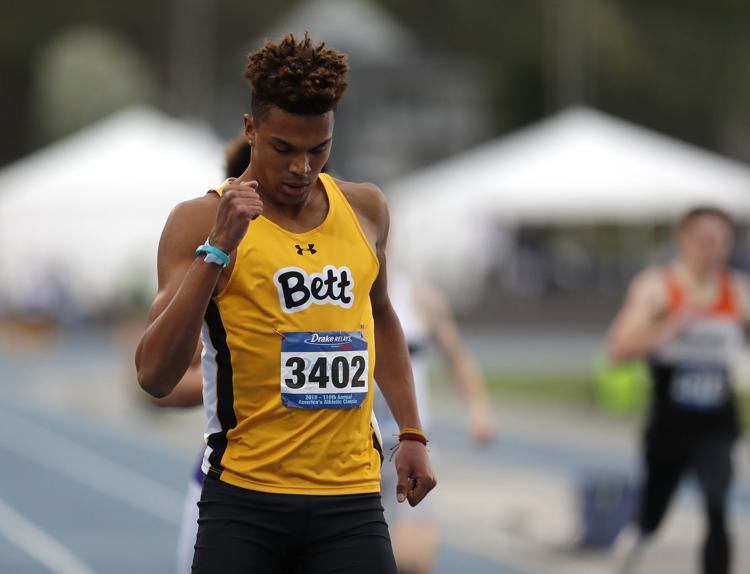 042518mp-DrakeRelays-boys-4x800-1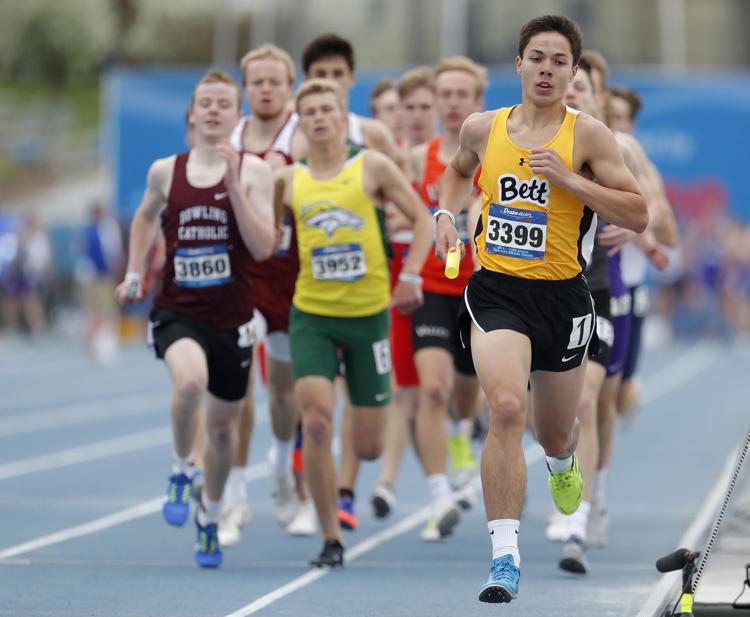 042518mp-DrakeRelays-boys-4x800-2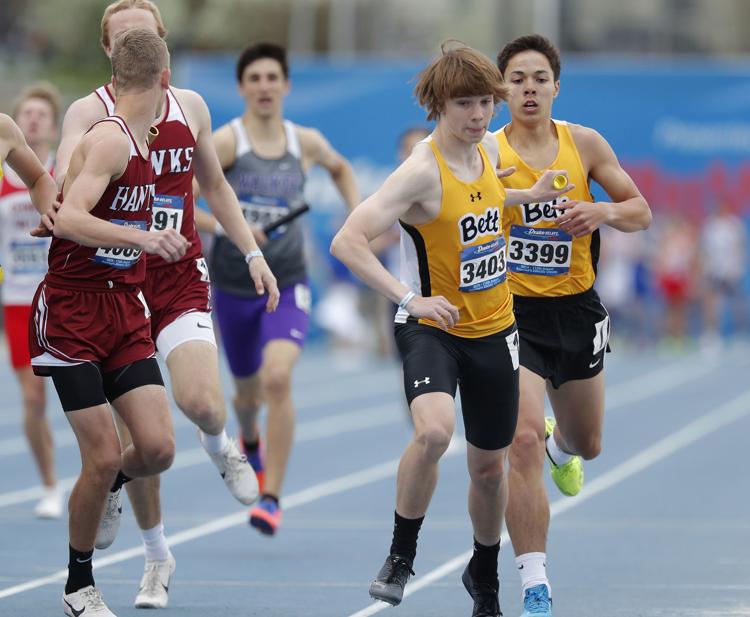 042518mp-DrakeRelays-boys-400-1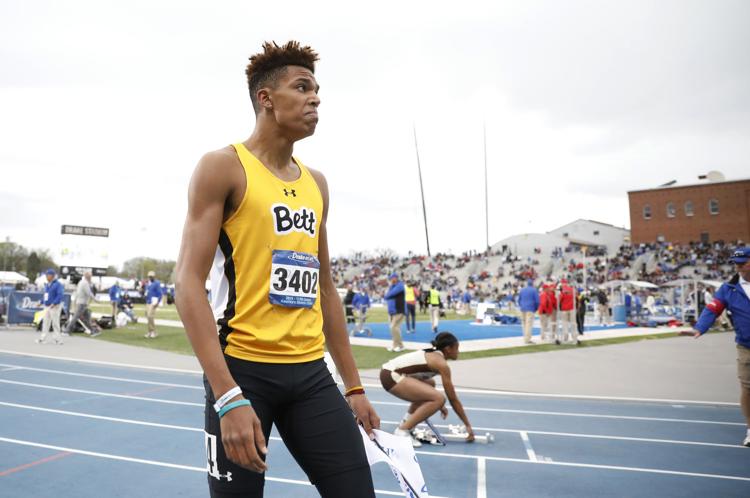 042518mp-DrakeRelays-boys-400-2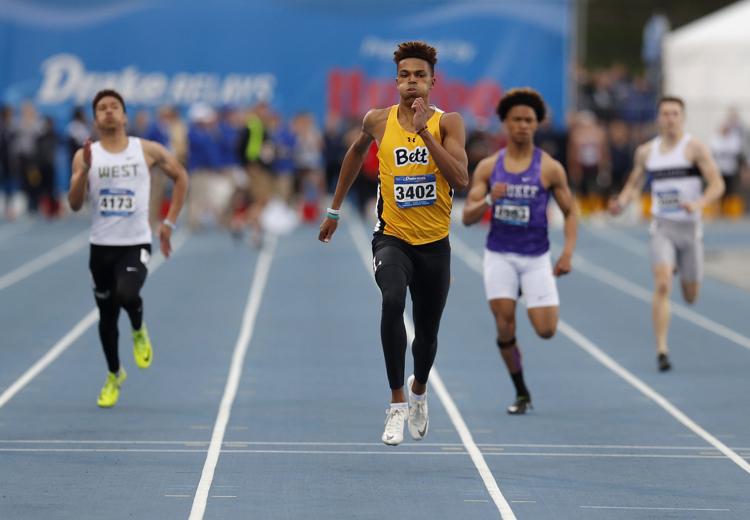 042518mp-DrakeRelays-boys-400-3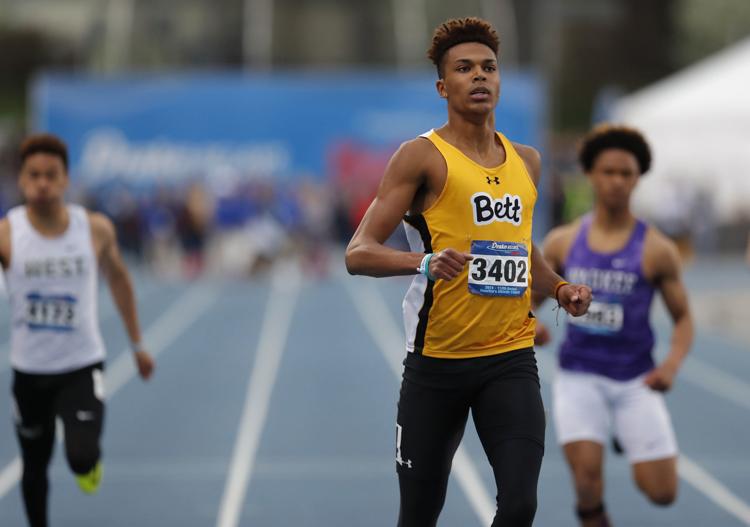 042518mp-DrakeRelays-boys-400-5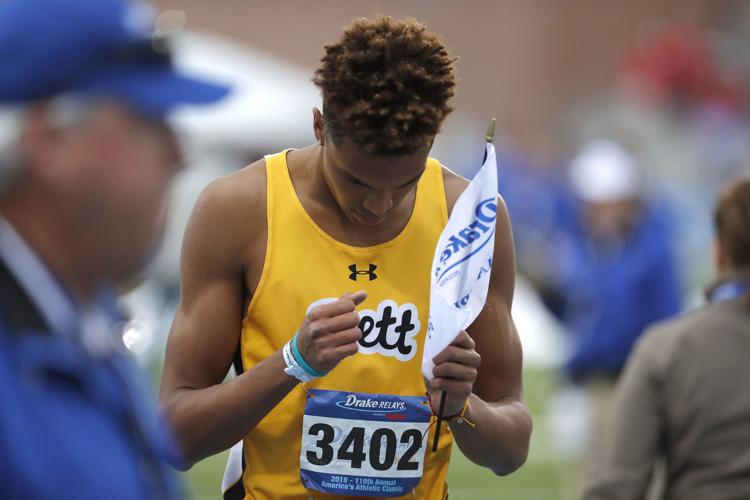 042518mp-DrakeRelays-girls-400-4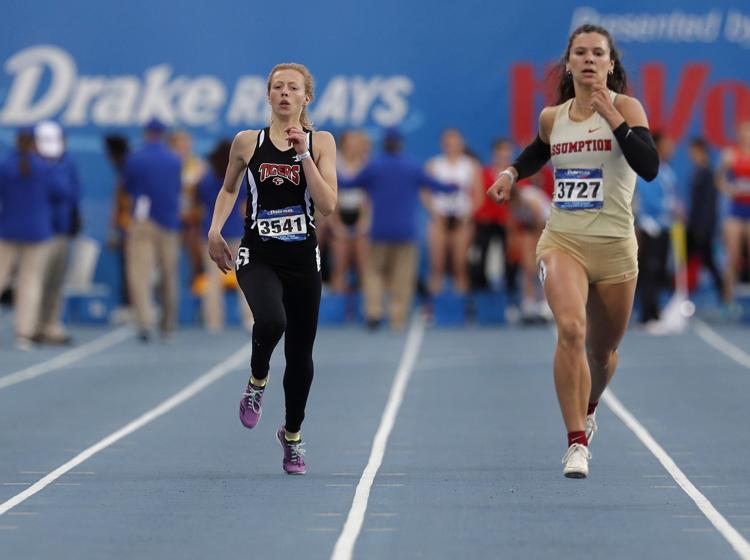 042518mp-DrakeRelays-girls-800SMR-2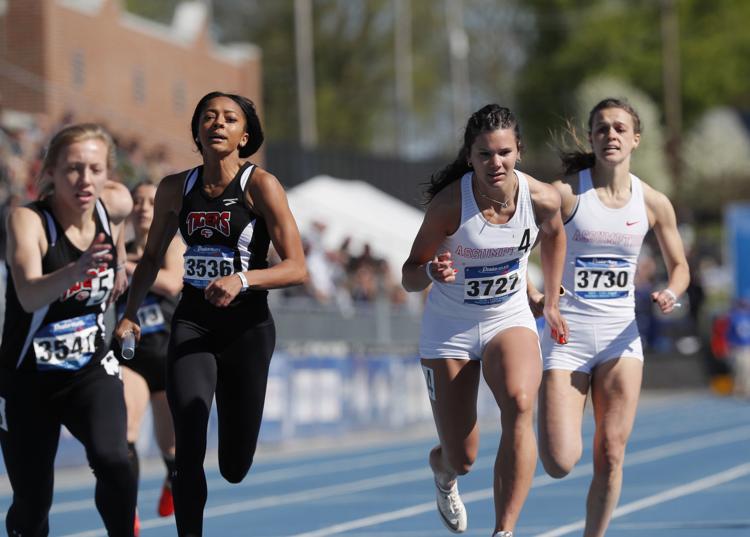 042518mp-DrakeRelays-girls-800SMR-3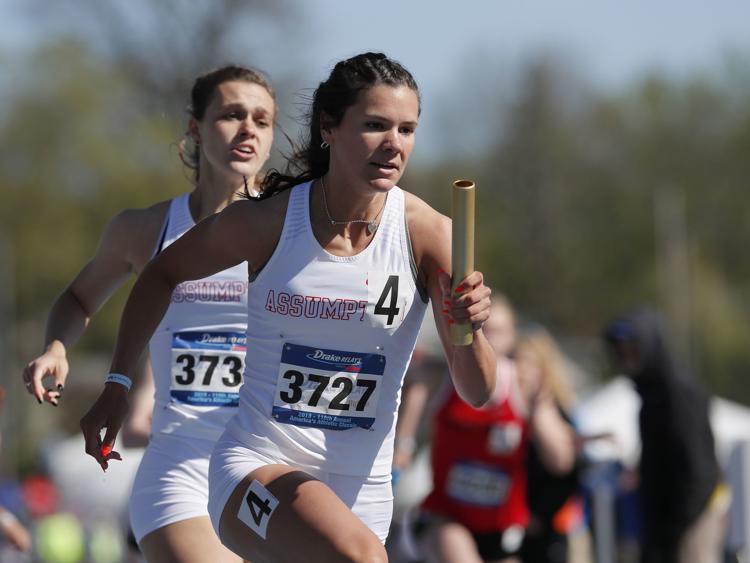 042518mp-DrakeRelays-girls-800SMR-6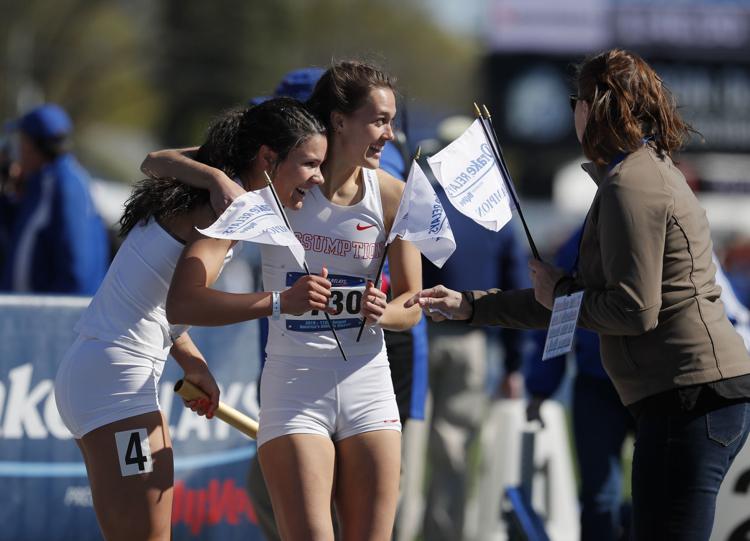 042518mp-DrakeRelays-girls-800SMR-8
042518mp-DrakeRelays-girls-discus-2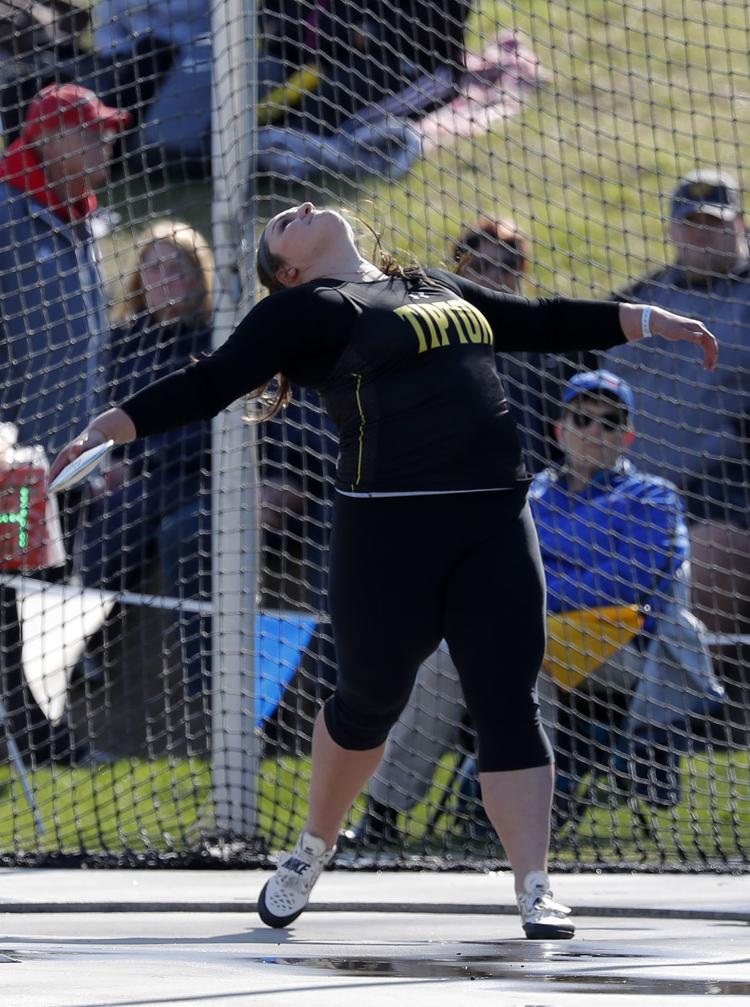 042518mp-DrakeRelays-girls-shot-2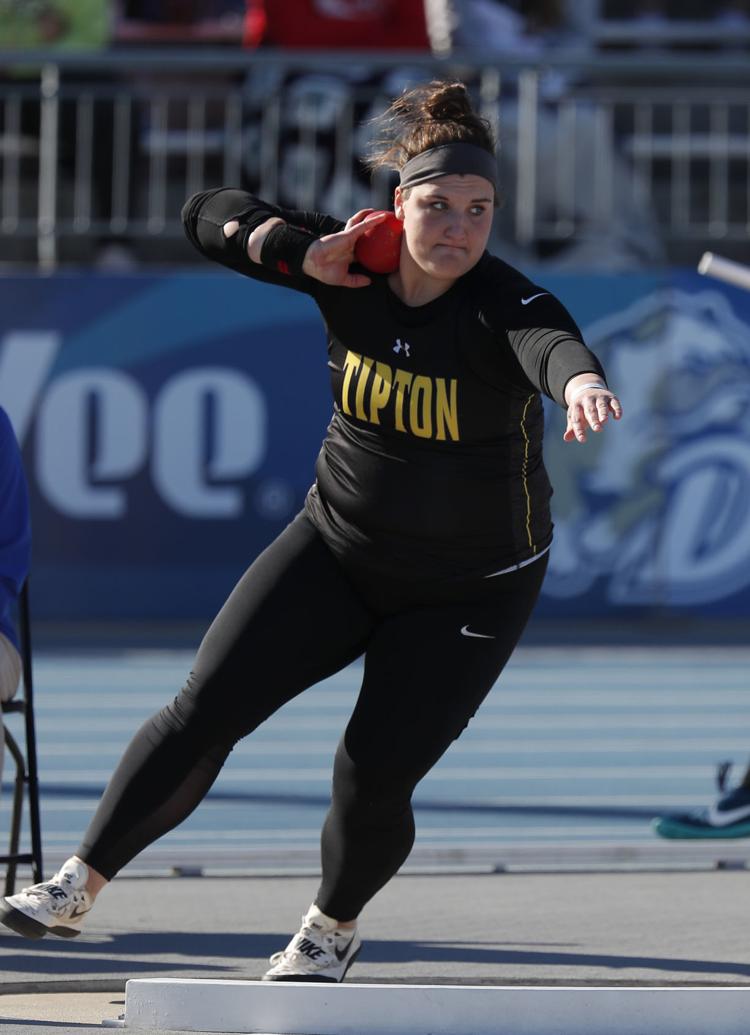 042518mp-DrakeRelays-girls-shot-6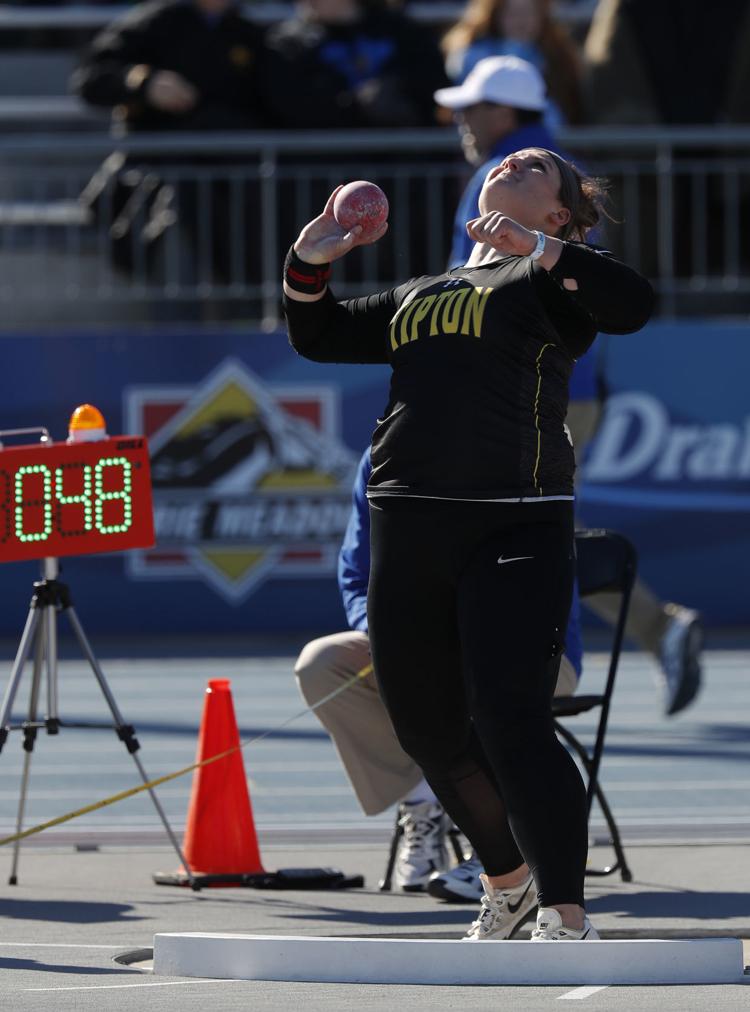 042518mp-DrakeRelays-girls-shot-8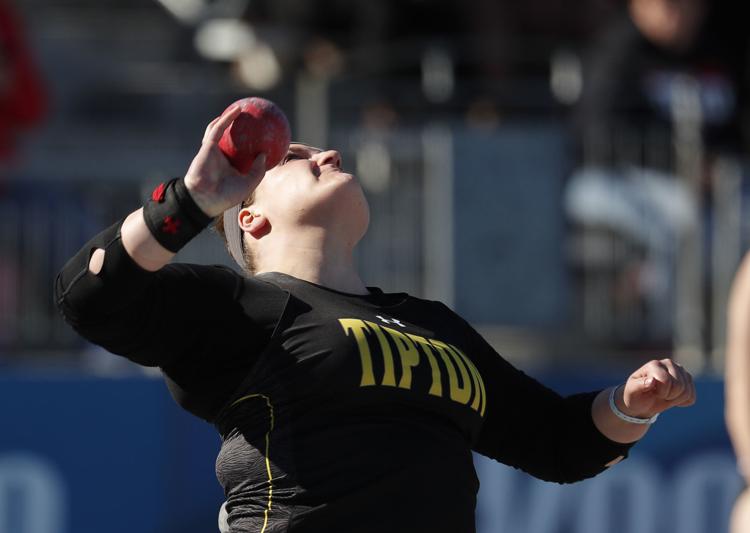 042718mp-DrakeRelays-girls-4x100-3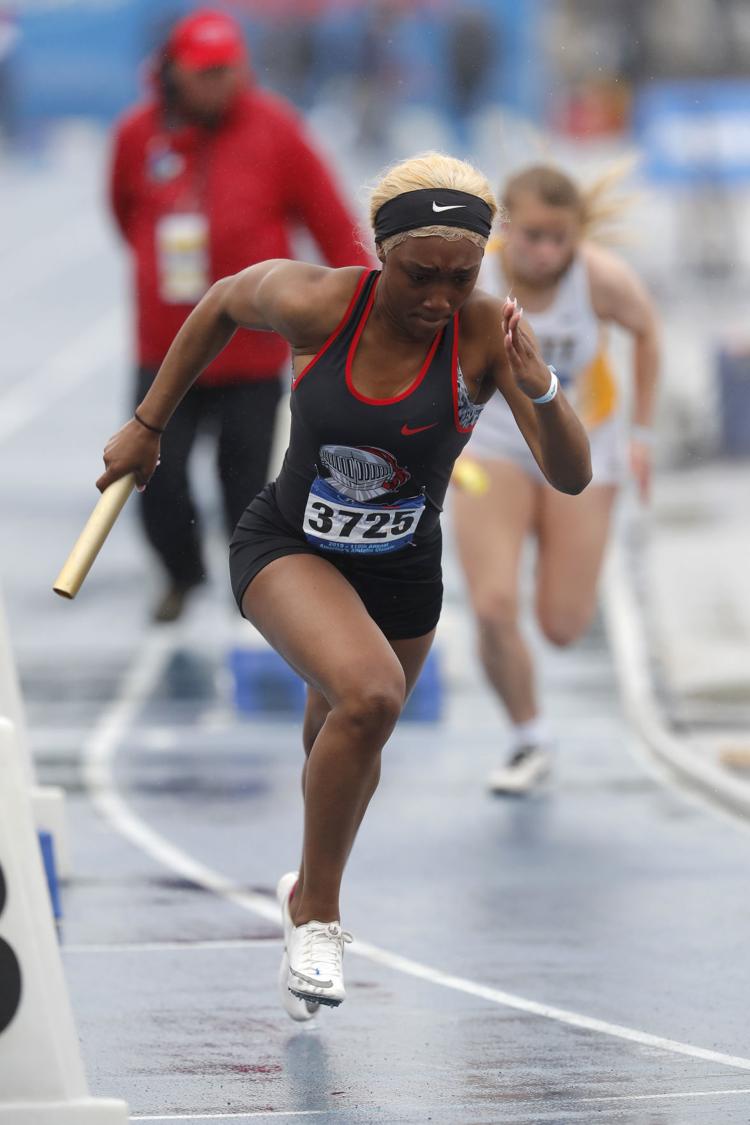 042718mp-DrakeRelays-girls-4x100-1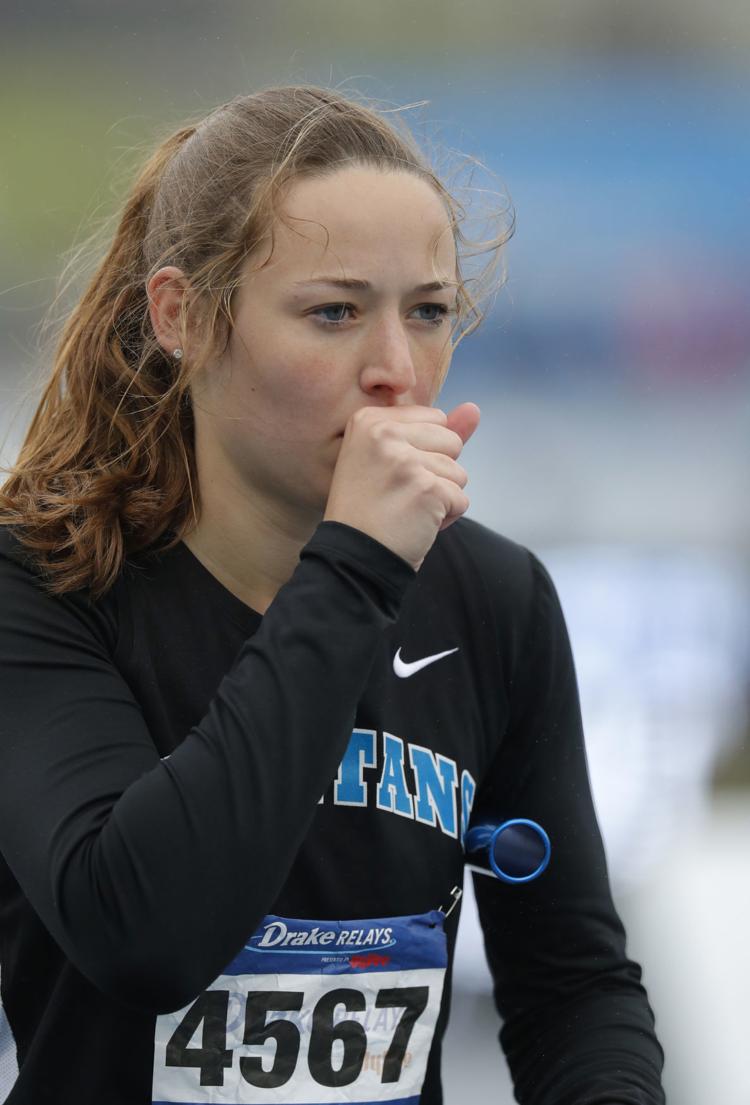 042718mp-DrakeRelays-girls-4x100-5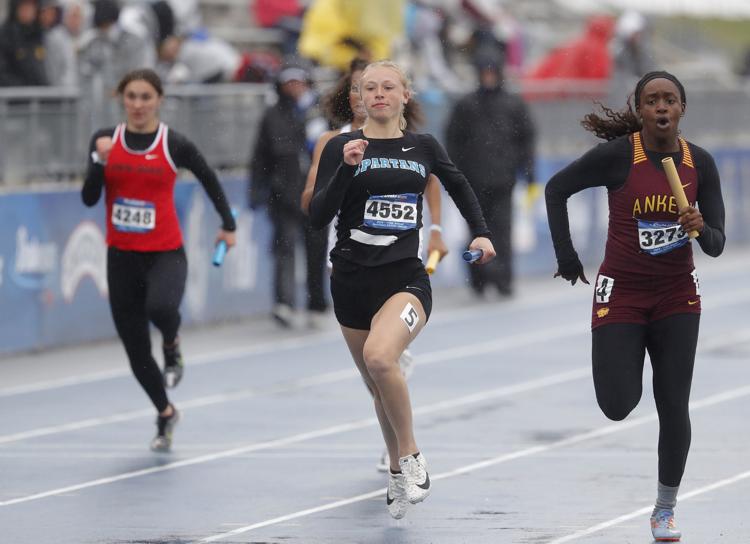 042718mp-DrakeRelays-women-ShuttleHurdle-2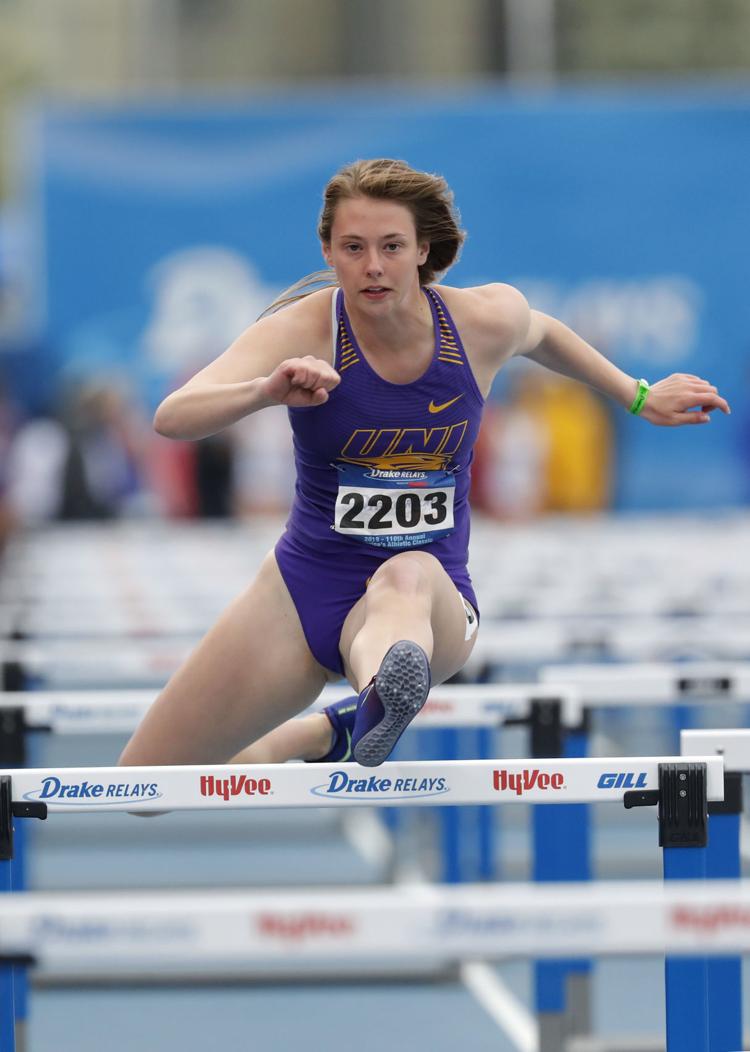 042718mp-DrakeRelays-boys-400hurdle-3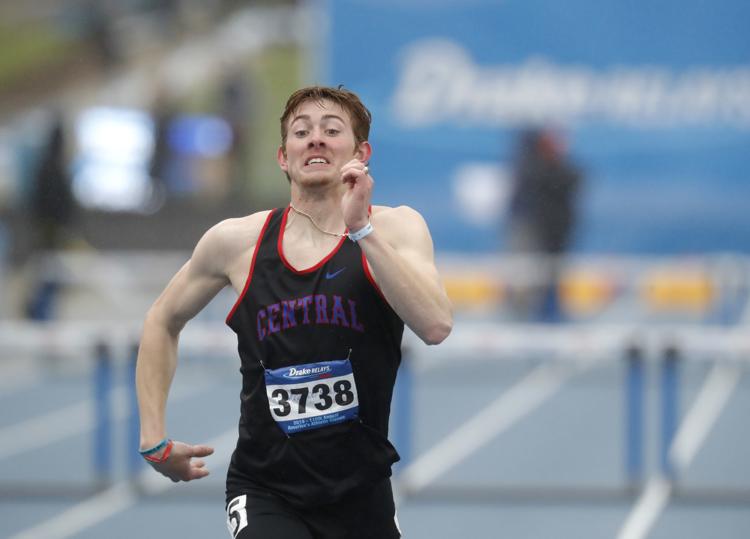 042718mp-DrakeRelays-boys-400hurdle-1