ELDRIDGE, Iowa — After graduating two of its top sprinters from last season, there might have been some concerns about how effective Pleasant Valley's girls track and field team would be in the sprint relays.
Amaria Kirby is running track in college. Kira Arthofer is playing Division I basketball.
If Thursday night is any indication, the Spartans find a way to reload.
The combination of Carli Spelhaug, Adrea Arthofer, Harmony Creasy, Emily Wood and Morgan Ramirez won the 400 and 800 relays as PV captured the 11-team title at the North Scott Lady Lancer Relays with 164 points at Lancer Stadium.
Bettendorf, which claimed three events and had eight runner-up finishes, was second with 133 points, followed by Linn-Mar (108) and Iowa City Liberty (91).
"One of the mainstays of our program is constant development," PV co-coach Kenny Wheeler said. "When we have kids graduate, we have kids behind them that are ready to step in and fill those roles.
"This year, we've taken some kids that have been our long sprinters with short speed and moved them into the short sprint group just to see how they handle that transition and replace what we lost."
Spelhaug often ran the 400 on a relay and was on PV's shuttle hurdle relay last year. No 400s and no hurdles this season for the Iowa State softball recruit.
"I've always known she's a very strong, powerful runner, and she's very explosive at the start of the sprints," Wheeler said. "It made sense for her to fill that role."
Spelhaug, Adrea Arthofer, Wood and Creasy teamed to win the 800 relay in 1 minute, 45.83 seconds. Spelhaug, Arthofer, Ramirez and Creasy ran 50.14 to take the 400 relay.
"We're running faster than we were last year at this time with girls who aren't used to running in those races," Creasy said. "We're all excited to see where we'll be at by the end of the season."
PV had six wins. In addition to the two relays, Sara Hoskins took the high jump (5-2), Ramirez snatched the 200 (27.69), Clare Basala prevailed in the 400 hurdles (1:10.31) and the Spartans won the shuttle hurdle relay in 1:11.69.
The Spartans have won both of their outdoor competitions this season.
"It is a fun group to be around, a lot of great energy and enthusiasm," Wheeler said. "We're still trying to figure ourselves out and what our identity is, but the fun part of coaching is when you have the versatility of the kids we have, it becomes a chess match.
"You get to try a lot of different combinations and see what works the best."
Bettendorf's Erin McQuillen was just a half-inch off the Drake Relays Blue Standard in the long jump. McQuillen soared 17-7 ½ to edge Creasy and Spelhaug.
McQuillen placed sixth at the Class 4A state meet last year in the long jump.
"It is very encouraging, very happy with my performance tonight," McQuillen said. "We haven't really gotten on a board yet, so it was nice to know I can push a little bit more and get there hopefully."
McQuillen said competing against Creasy — a state runner-up in the long jump last year — and Spelhaug brings out the best in each of them.
"Even though we're rivals, we definitely push each other to be the best," she said. "It is best that way."
Bettendorf's Breanna Vermeer anchored the distance medley relay to victory in 4:27.08 and turned around about a half-hour later to win the 800 in 2:31.45. She also ran a leg on Bettendorf's second-place 1,600 relay.
"In practice, we've worked really hard on being able to run with quick intervals," Vermeer said. "I was very thankful for my relay team because they worked really hard to put me in a good place for the (distance medley relay). We all put it out there."
Davenport North's Zanila Terrell won the discus with a toss of 117-3 and Clinton's Kim Powell collected a win in the shot put (37-0 ½).
032819-qct-spt-ns-invite-track-1.jpg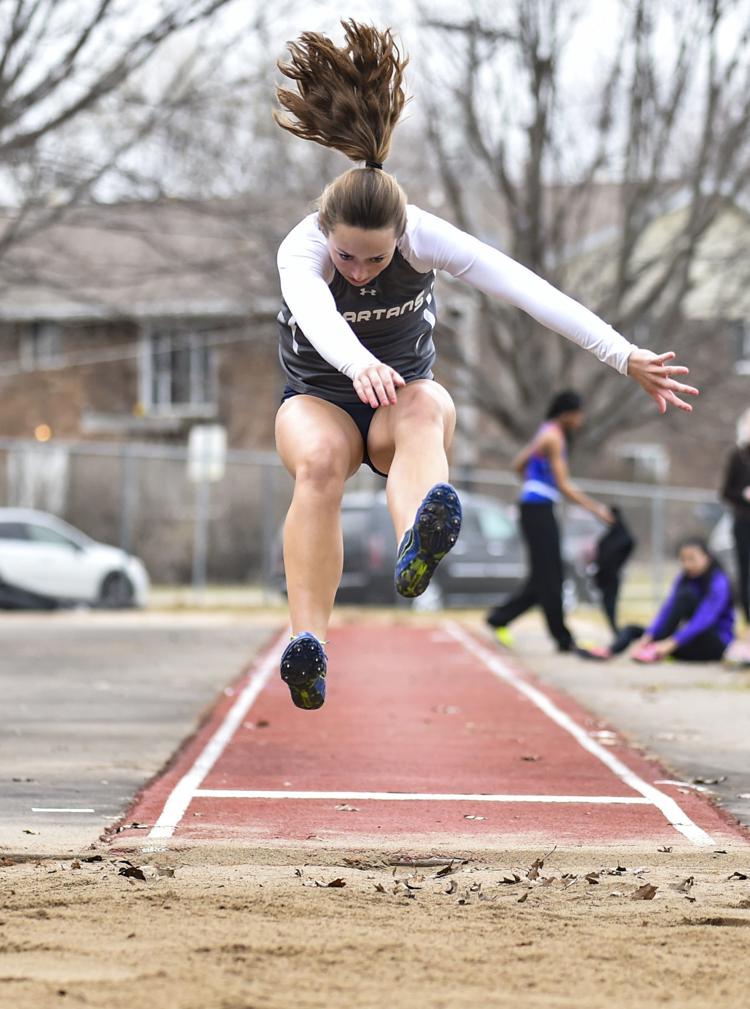 032819-qct-spt-ns-invite-track-2.jpg
032819-qct-spt-ns-invite-track-3.jpg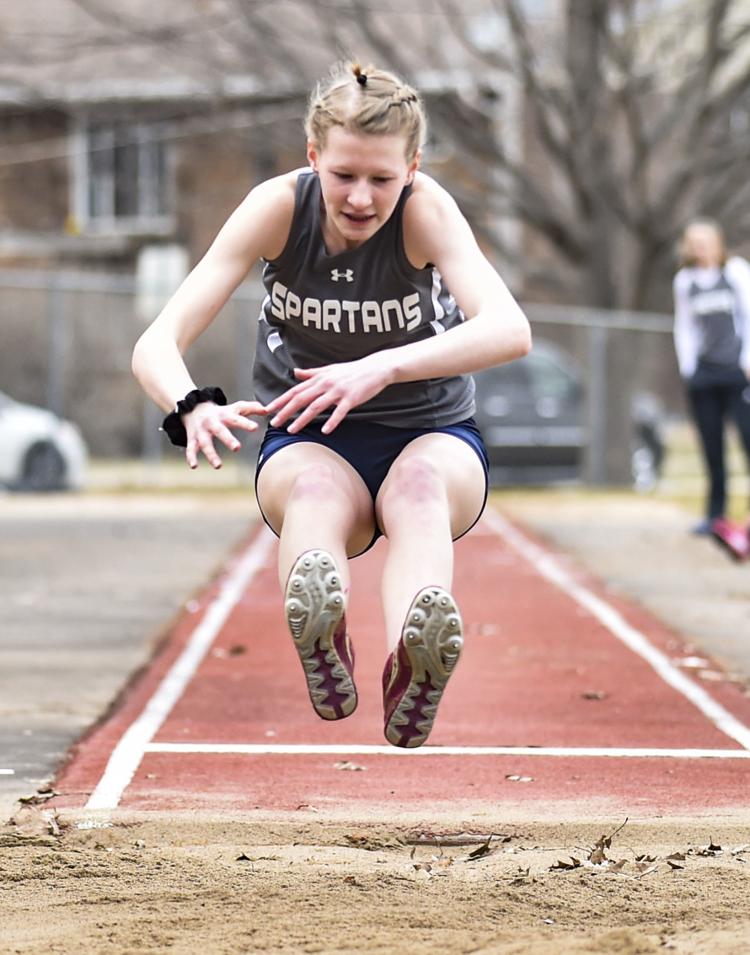 032819-qct-spt-ns-invite-track-4.jpg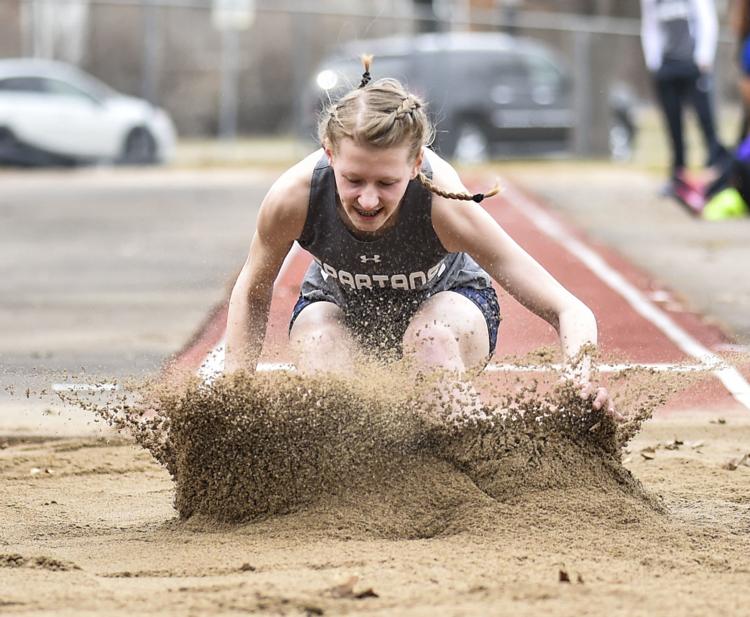 032819-qct-spt-ns-invite-track-5.jpg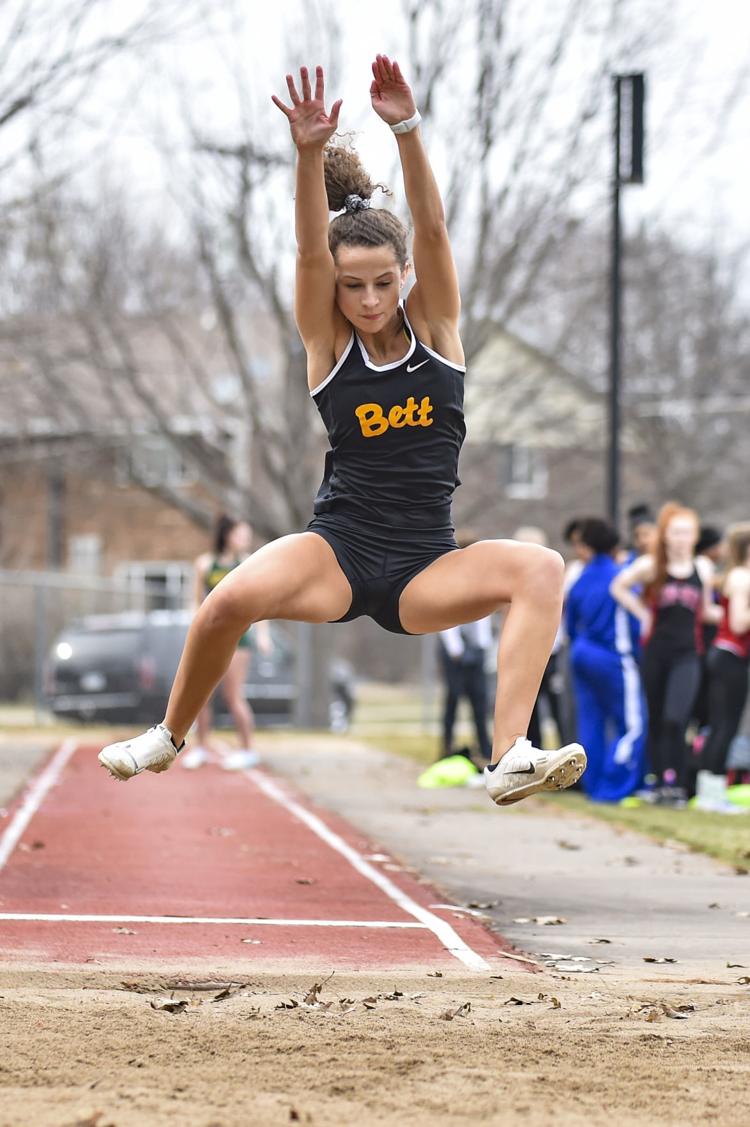 032819-qct-spt-ns-invite-track-6.jpg
032819-qct-spt-ns-invite-track-7.jpg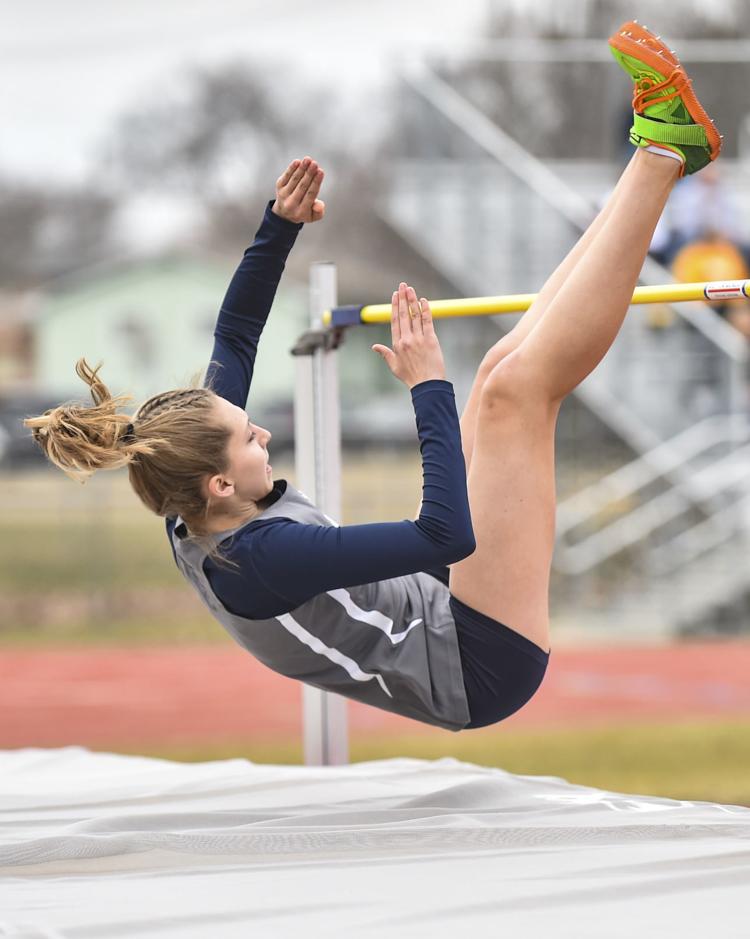 032819-qct-spt-ns-invite-track-8.jpg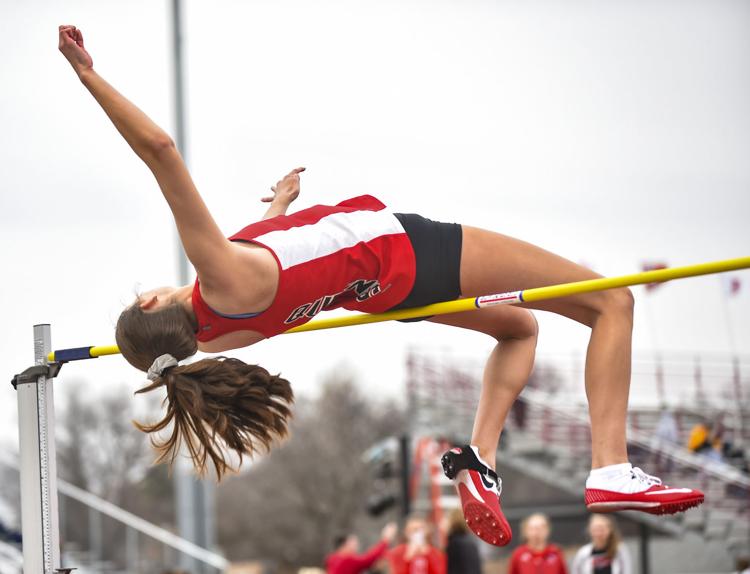 032819-qct-spt-ns-invite-track-9.jpg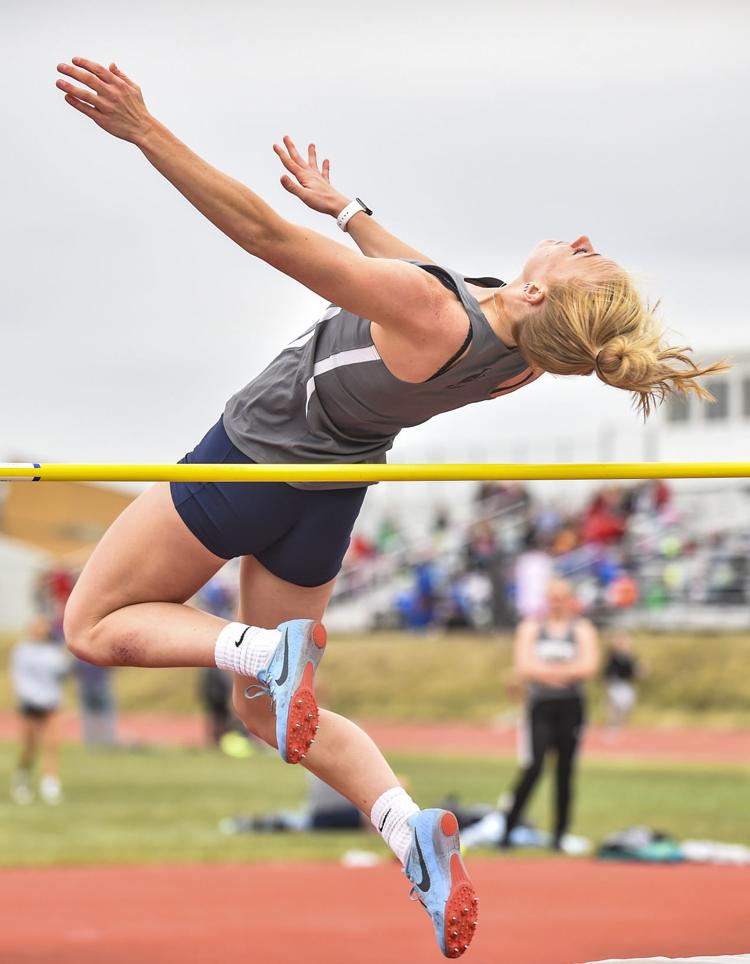 032819-qct-spt-ns-invite-track-10.jpg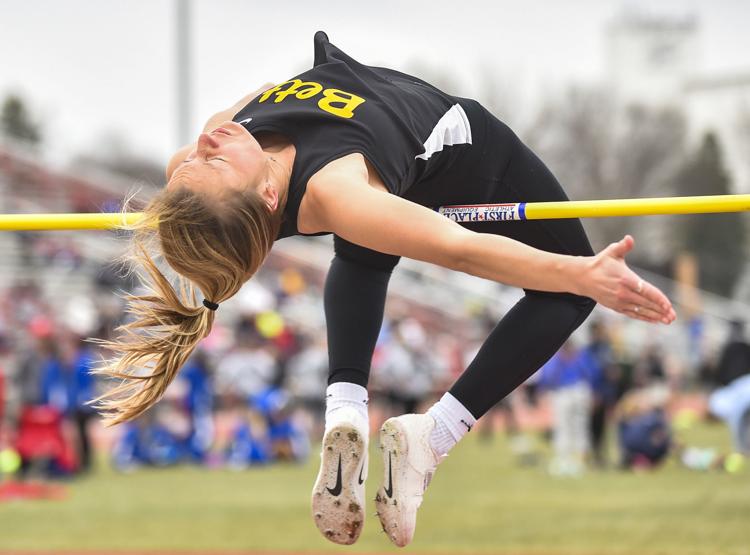 032819-qct-spt-ns-invite-track-11.jpg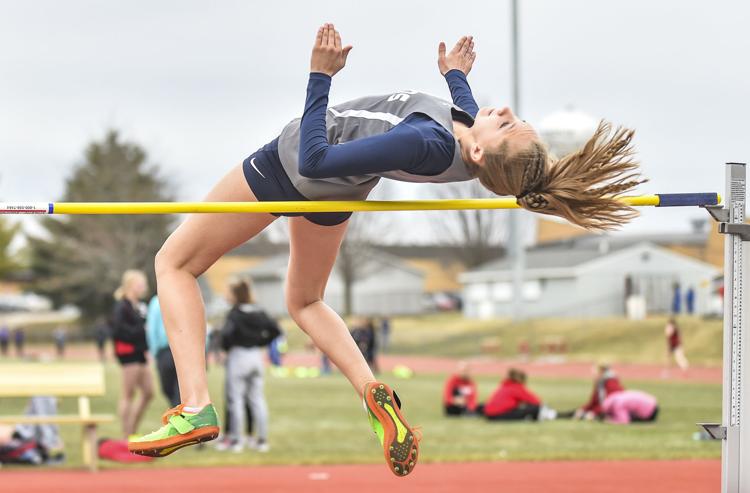 032819-qct-spt-ns-invite-track-13.jpg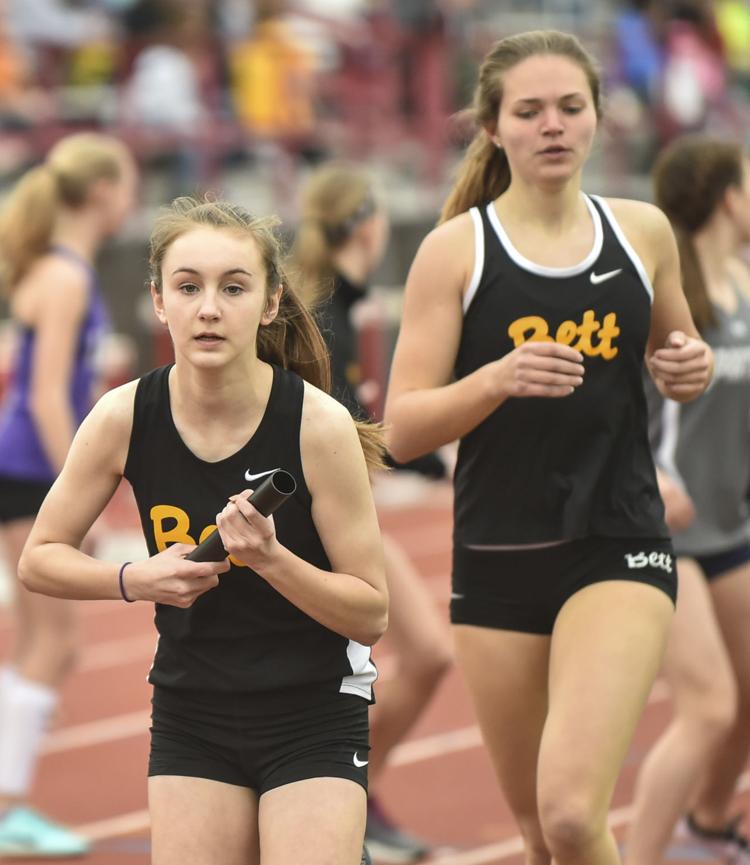 032819-qct-spt-ns-invite-track-19.jpg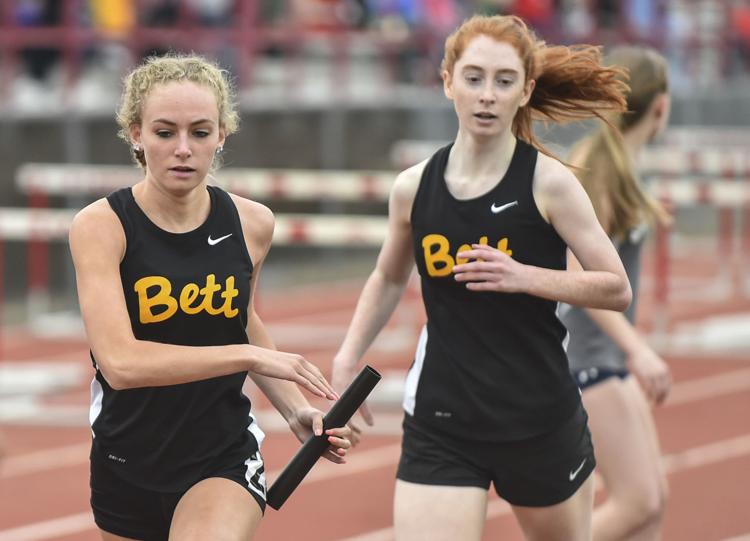 032819-qct-spt-ns-invite-track-20.jpg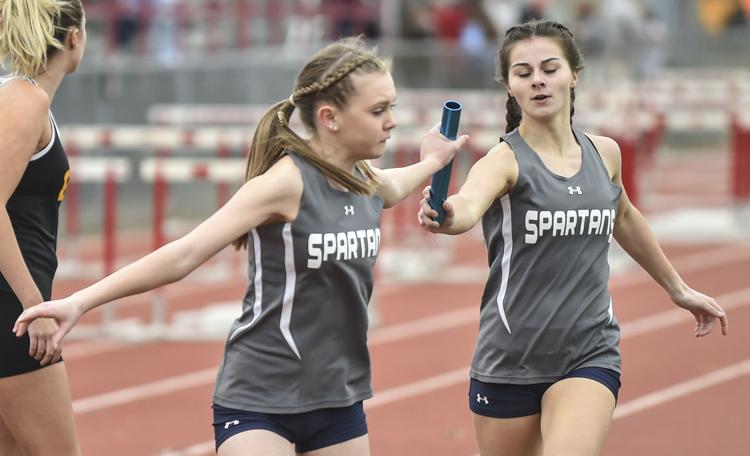 032819-qct-spt-ns-invite-track-24.jpg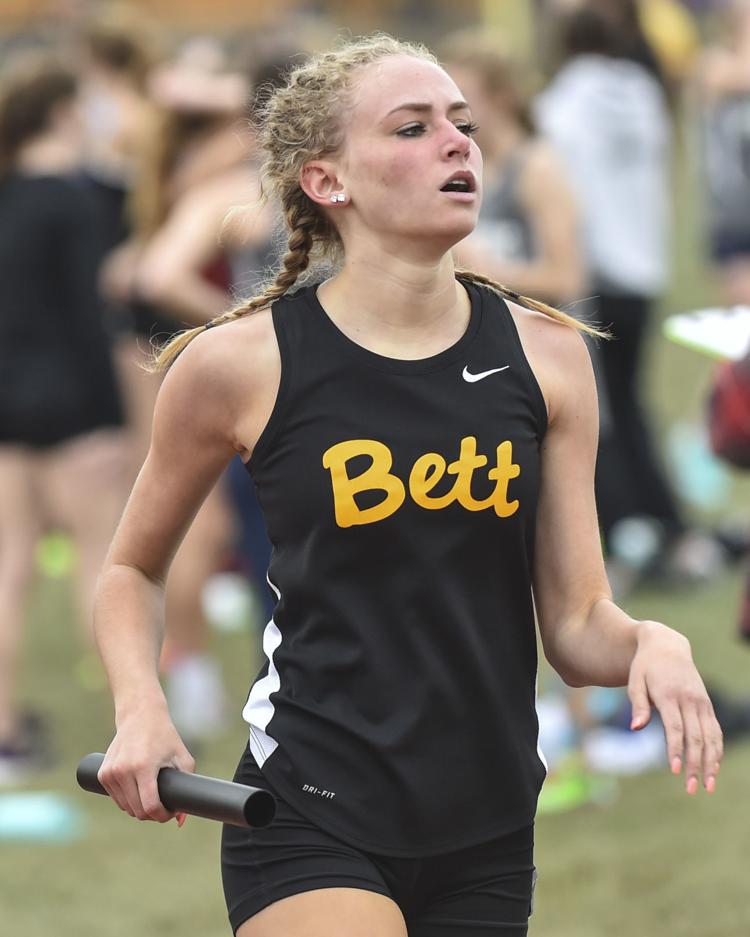 032819-qct-spt-ns-invite-track-25.jpg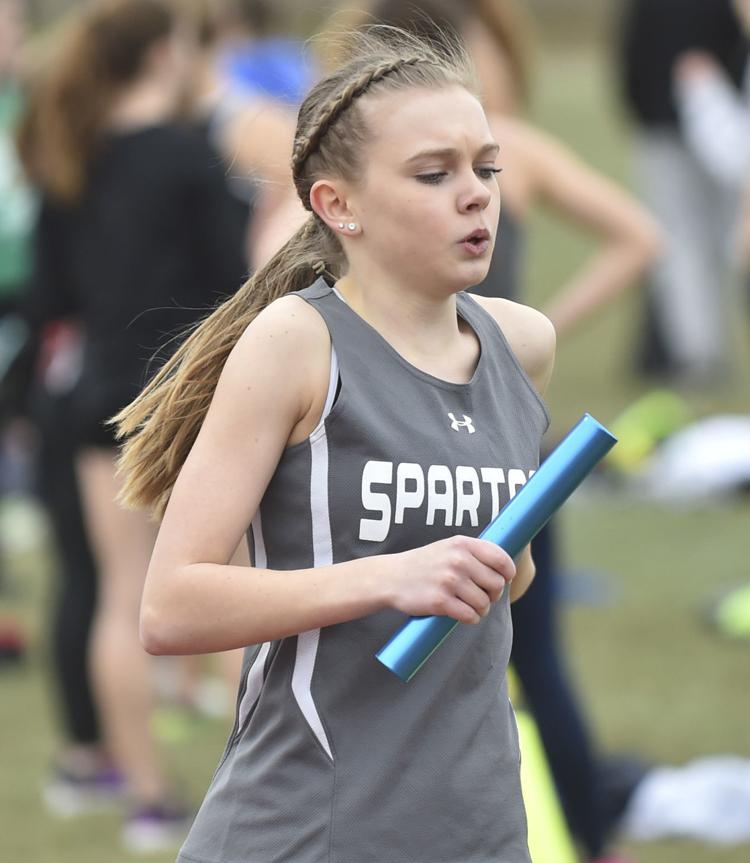 032819-qct-spt-ns-invite-track-29.jpg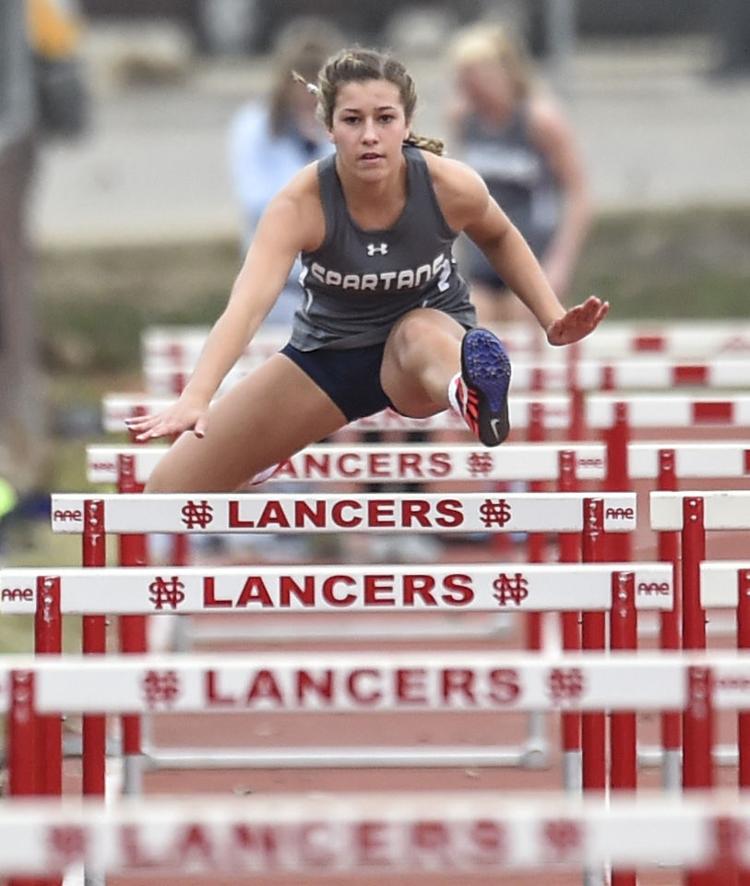 032819-qct-spt-ns-invite-track-30.jpg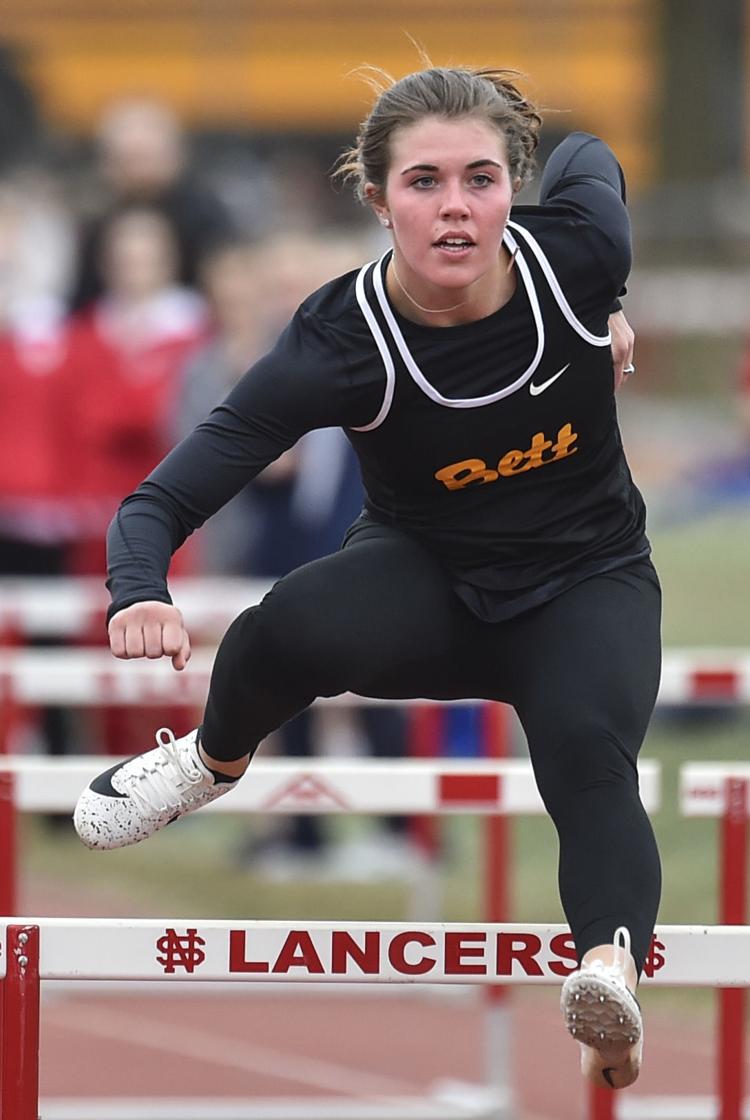 032819-qct-spt-ns-invite-track-31.jpg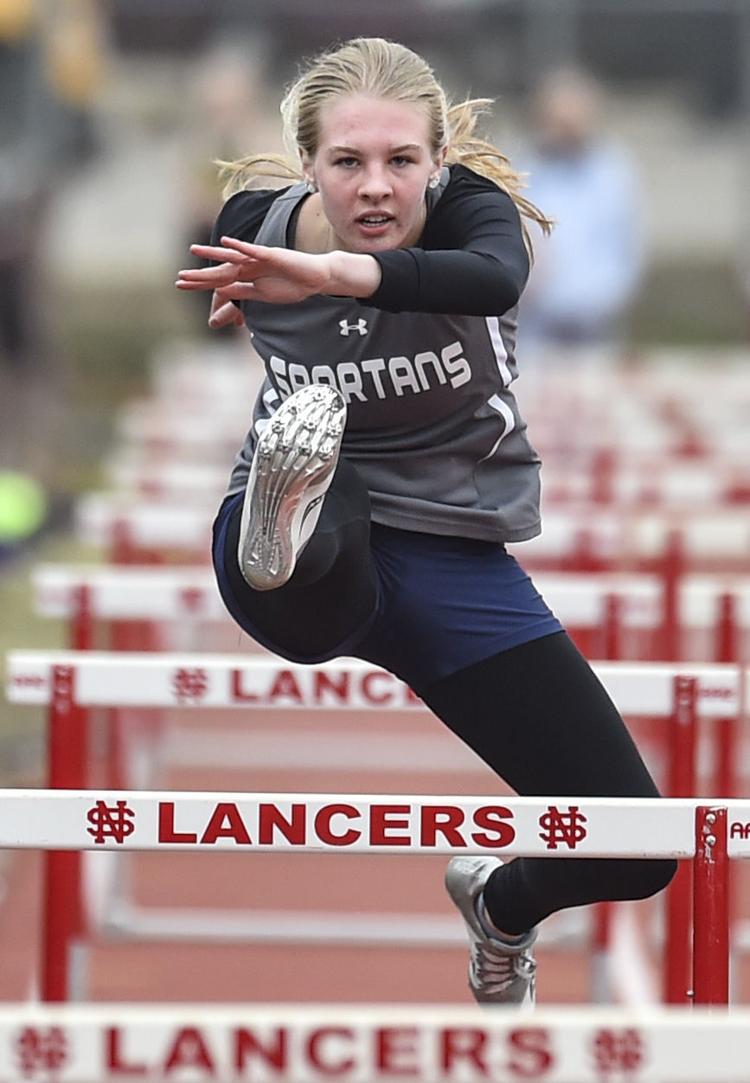 032819-qct-spt-ns-invite-track-32.jpg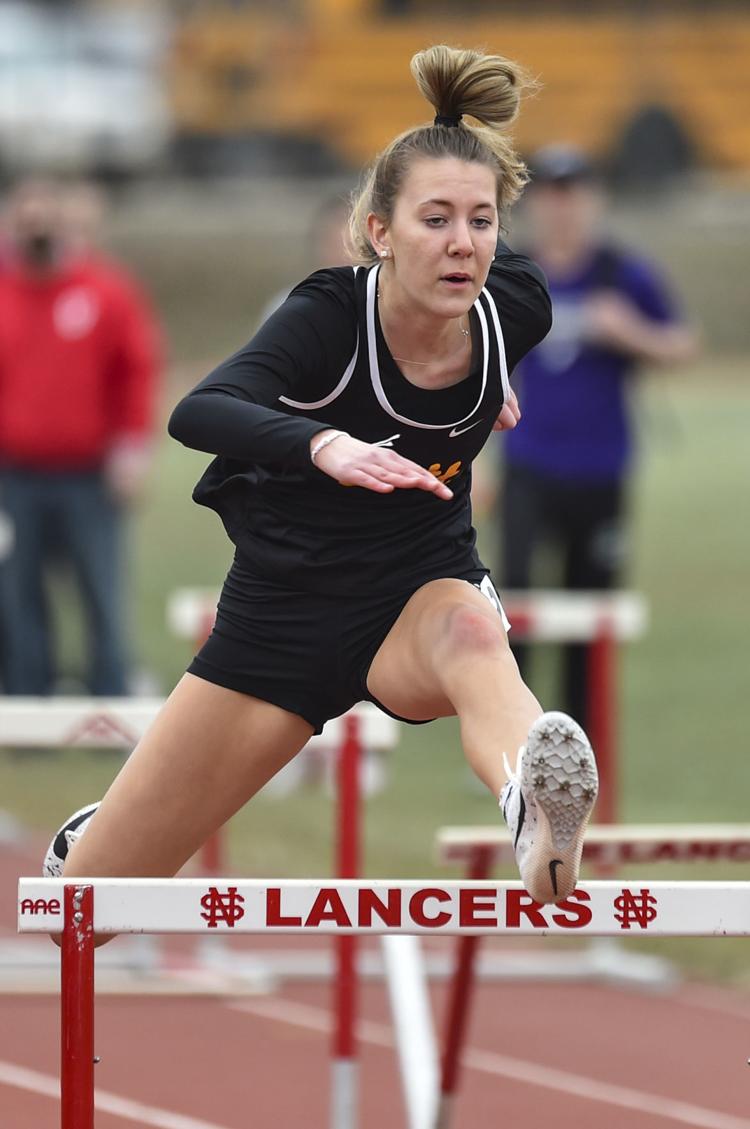 032819-qct-spt-ns-invite-track-33.jpg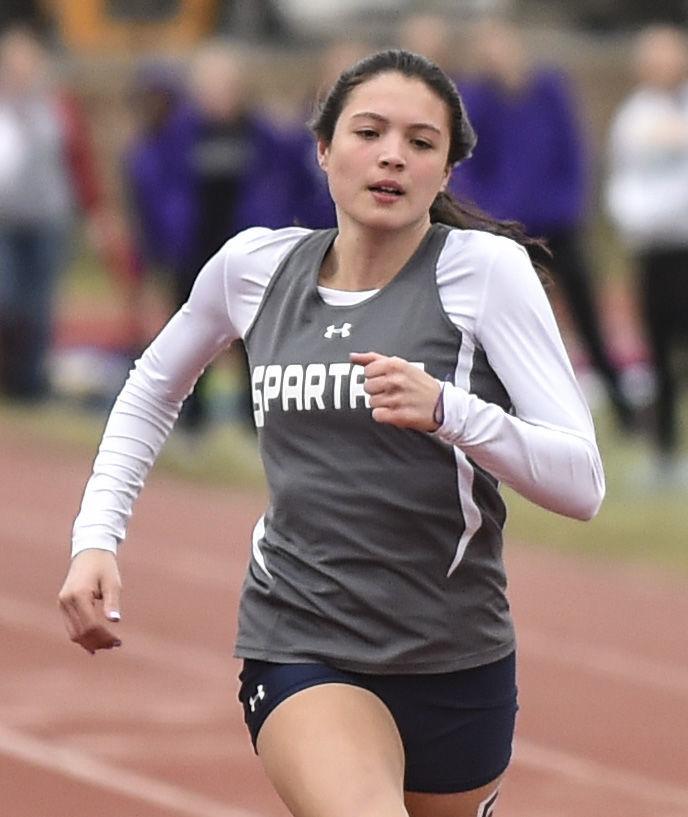 032819-qct-spt-ns-invite-track-34.jpg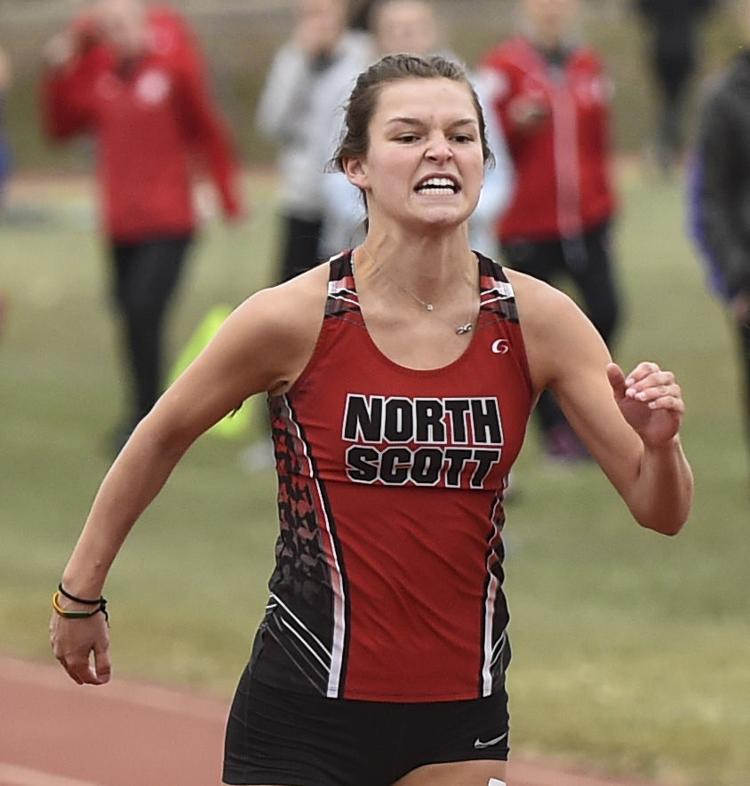 032819-qct-spt-ns-invite-track-35.jpg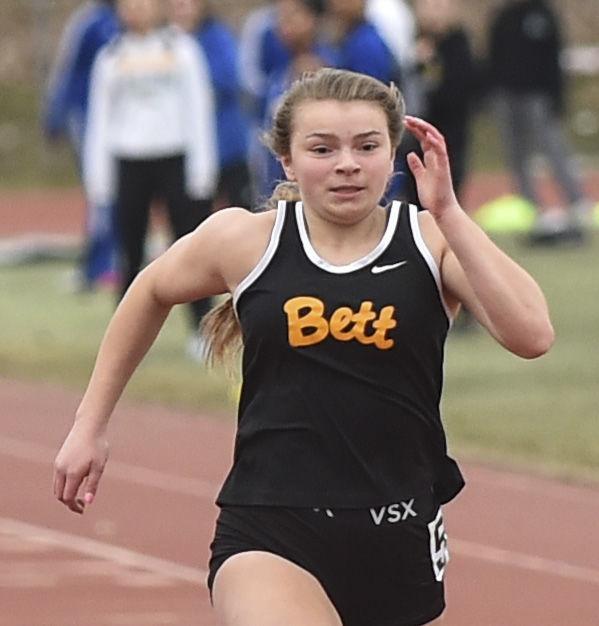 032819-qct-spt-ns-invite-track-36.jpg