ELDRIDGE — In the end, Emma Powell and Kendall McNaull were not going to be denied.
Despite trailing in the second and third sets of Monday night's Class 4A regional final against Burlington, the stalwarts of North Scott's volleyball program rose to the occasion and helped send the Lancers to the state tournament for the first time in seven years.
McNaull controlled the middle of the action with five blocks and six kills while Powell smashed 15 kills and helped defend the back row with 16 digs as North Scott eventually took down Burlington 25-18, 25-23, 27-25 to claim the regional title. The Lancers (28-5) advance to next week's Class 4A state tournament in Cedar Rapids.
"It is like an out-of-body experience because I have wanted this for so long," McNaull said amid a sea of teammates and classmates, who charged the floor and celebrated with the Lancers after they received their state banner. "It's great that it finally happened to us because we fought so hard."
In a highly-charged atmosphere at The Pit and fighting with a 25-win Burlington team, it was a battle most of the match as the North Scott trailed 17-12 in the second set and 16-11 in the third after winning the opener. Lancers sophomore Ella McLaughlin propelled the hosts in the first set, blasting five kills and keeping Burlington (25-6) off-balance with her serve.
But the weight of the event had North Scott almost playing too hard at times as the Lancers committed numerous hitting errors. It was something both teams battled almost the entire match. Powell said the adrenaline was running high the whole time.
"We just needed to focus and play our game," Powell added.
Junior Taylor Robertson played a big role as well in both rallies as it was her serving run in the second and third sets that got the home team going. Robertson fired an ace and Emily Gehring put down a pair of kills as North Scott crept within 17-14.
From there, Powell started to shine, getting kills on two of North Scott's next four points as the Lancers eventually tied it at 18-18. Errors from both teams left things still in doubt at 20-20, but Powell again came through. She killed three of the Lancers' final five points as North Scott took a 2-0 set lead.
You have free articles remaining.
Register for more free articles
Stay logged in to skip the surveys
Hitting errors and some strong play from Burlington's Kylie May and Bailey Wiemann had the visitors in position to possibly snag the third set, but this time McNaull stepped in while Robertson was again behind the service line. The senior middle blocked a pair of kill attempts from the Grayhounds and added a kill of her own to compliment a Robertson ace as the hosts shaved the 16-11 deficit down to 16-15.
Grace Graham, McLaughlin and Powell put down three kills during another serving run, this time from Rachel Anderson, as North Scott pulled ahead 19-17. Three straight Lancer unforced errors left the match tied at 24-24, but Powell added a kill and Graham helped finish things off with a kill and her final block of the match set off the wild celebration.
"I think it was the outlook of the match, we had the mindset that whoever wins goes to state and we took charge," McNaull said. "Even though we were down (in two sets), once we got it tied, it was zero-zero. Nothing that happened before that mattered."
Burlington coach Amber Taeger was proud of her team's effort but added, when it mattered, North Scott's seniors made the plays they had to.
"The girls did everything we asked them and even though it was a three (sets) and out, we didn't play like a three and out," Taeger said. "Those senior hitters (McNaull and Powell) just played a great match and I think we pushed them a little bit more than they were ready for but credit to them, they came through when they were needed."
McLaughlin finished with 12 kills and 13 digs while Sam Lee added 18 assists. Robertson chipped in 17 assists, and Anderson contributed 10 digs. Graham had five kills and three blocks. May had nine kills and 14 digs for Burlington.
In the middle of all the photo taking and hugging, Powell said she was not quite sure when this accomplishment would fully hit her.
"I don't think it has hit me yet but seeing everyone in the community come out and support us is a huge reason this is so special," Powell said. "All that excitement and everything, it just made it feel so much more real."
110419-qct-spt-ns-vball-004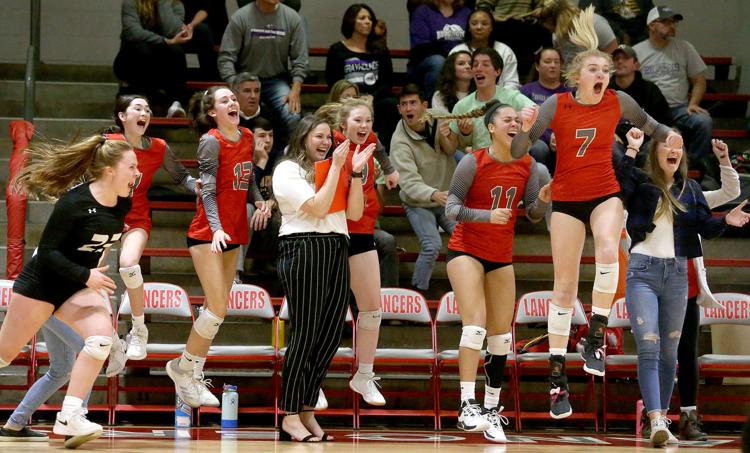 110419-qct-spt-ns-vball-005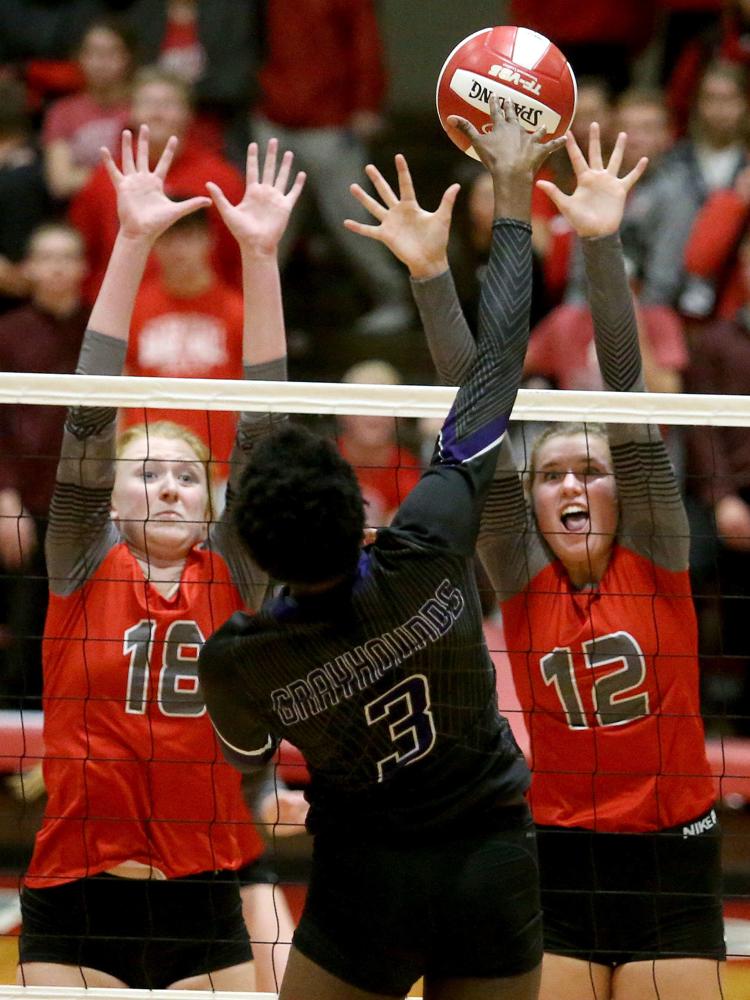 110419-qct-spt-ns-vball-001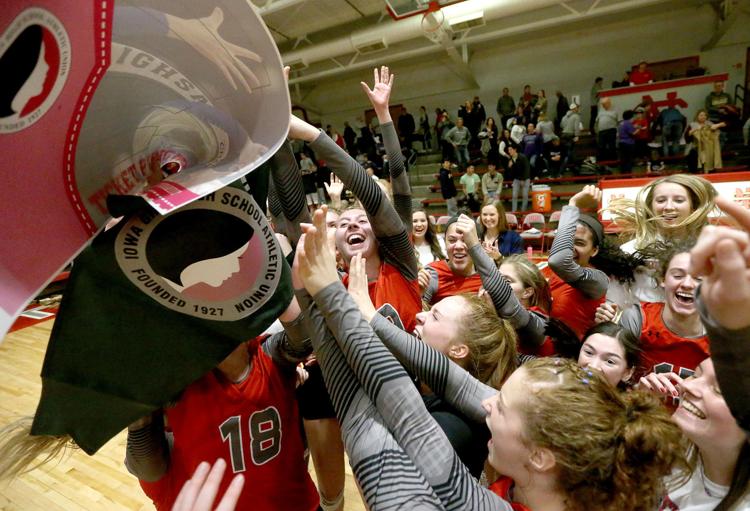 110419-qct-spt-ns-vball-002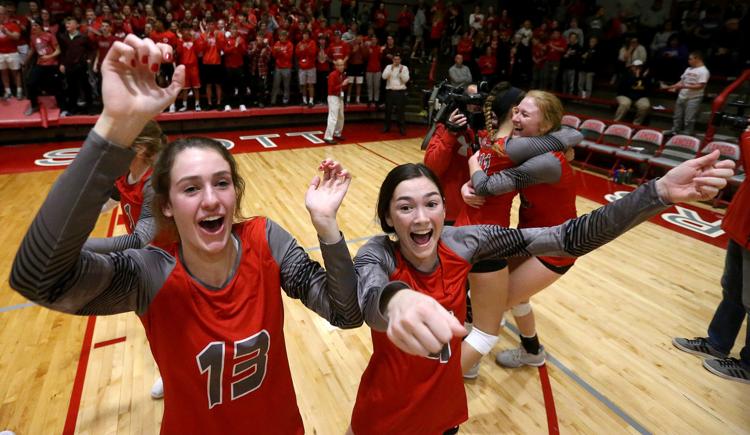 110419-qct-spt-ns-vball-003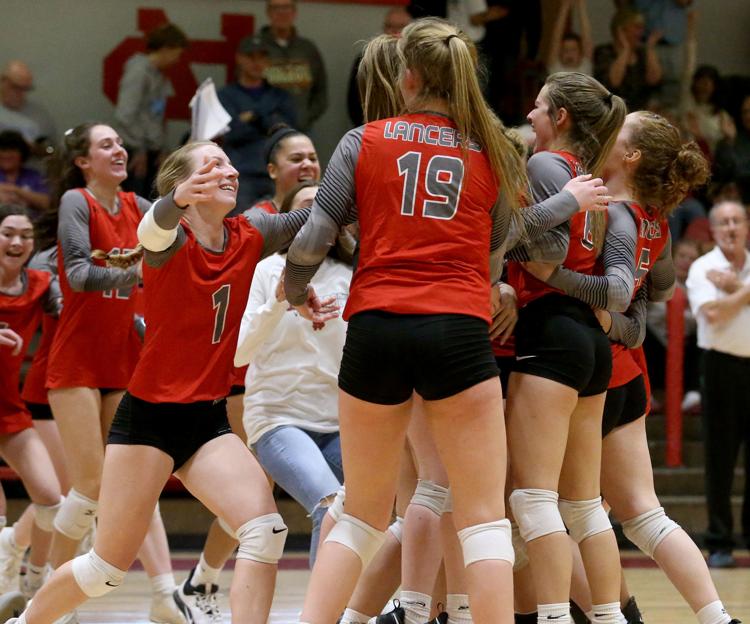 110419-qct-spt-ns-vball-006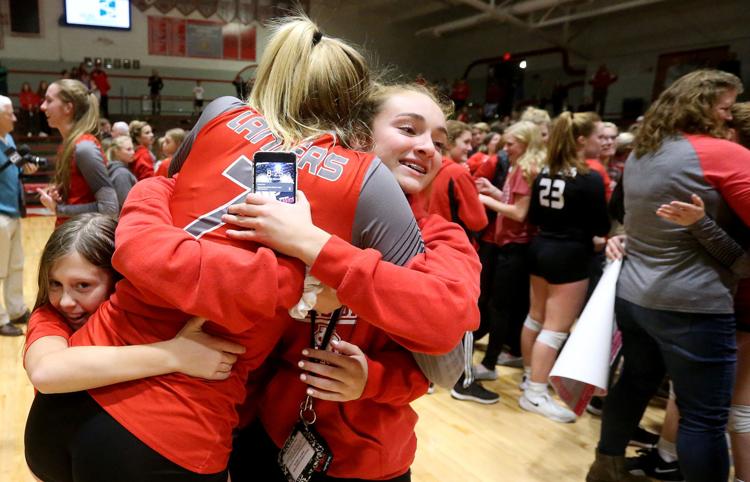 110419-qct-spt-ns-vball-007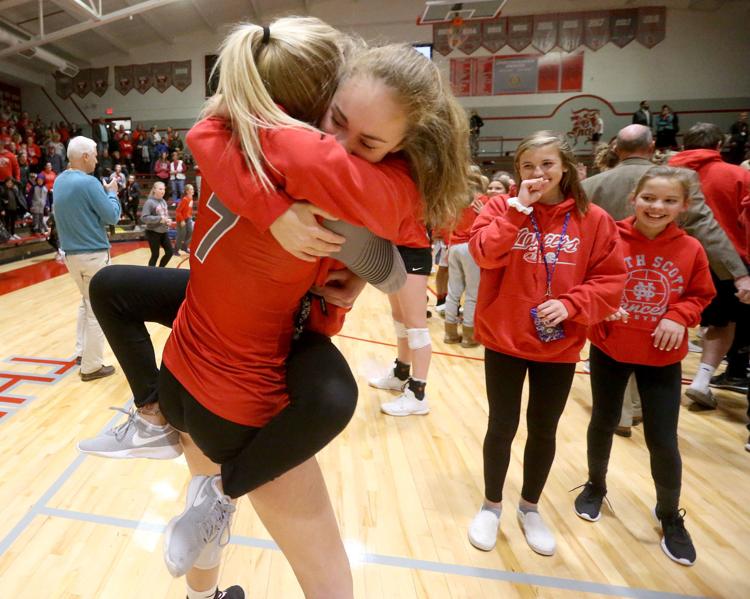 110419-qct-spt-ns-vball-008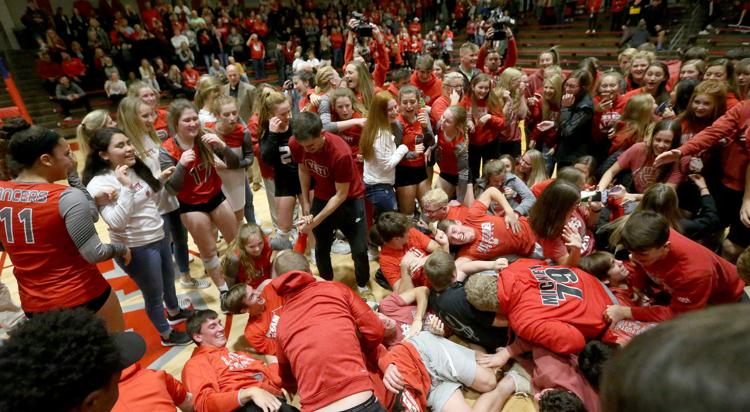 110419-qct-spt-ns-vball-009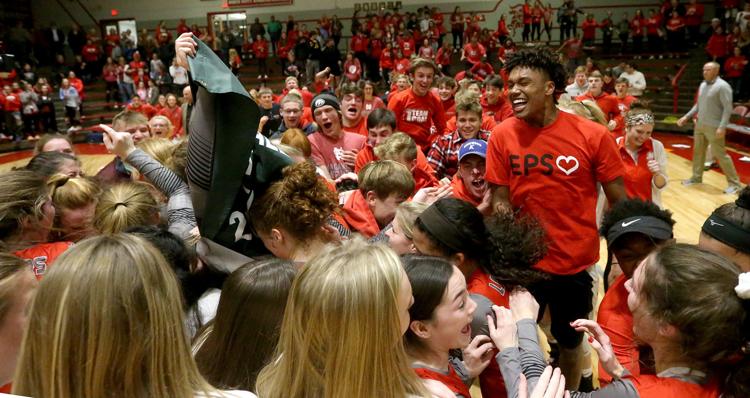 110419-qct-spt-ns-vball-010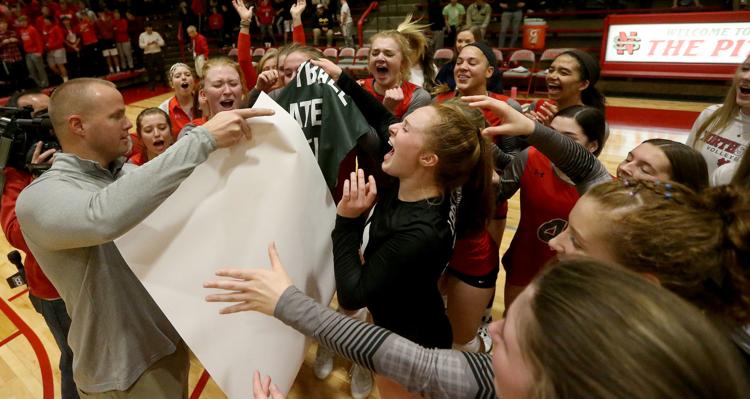 110419-qct-spt-ns-vball-011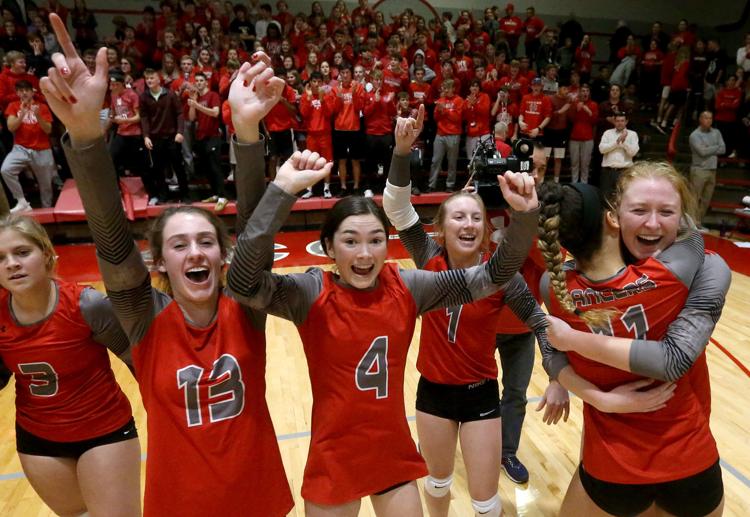 110419-qct-spt-ns-vball-012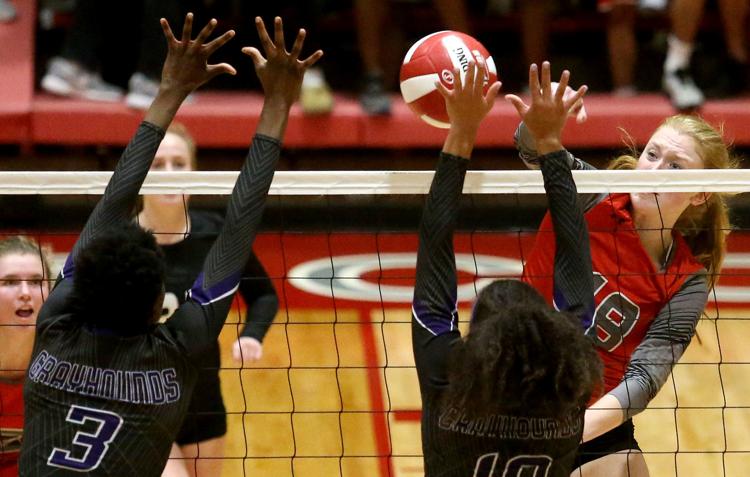 110419-qct-spt-ns-vball-013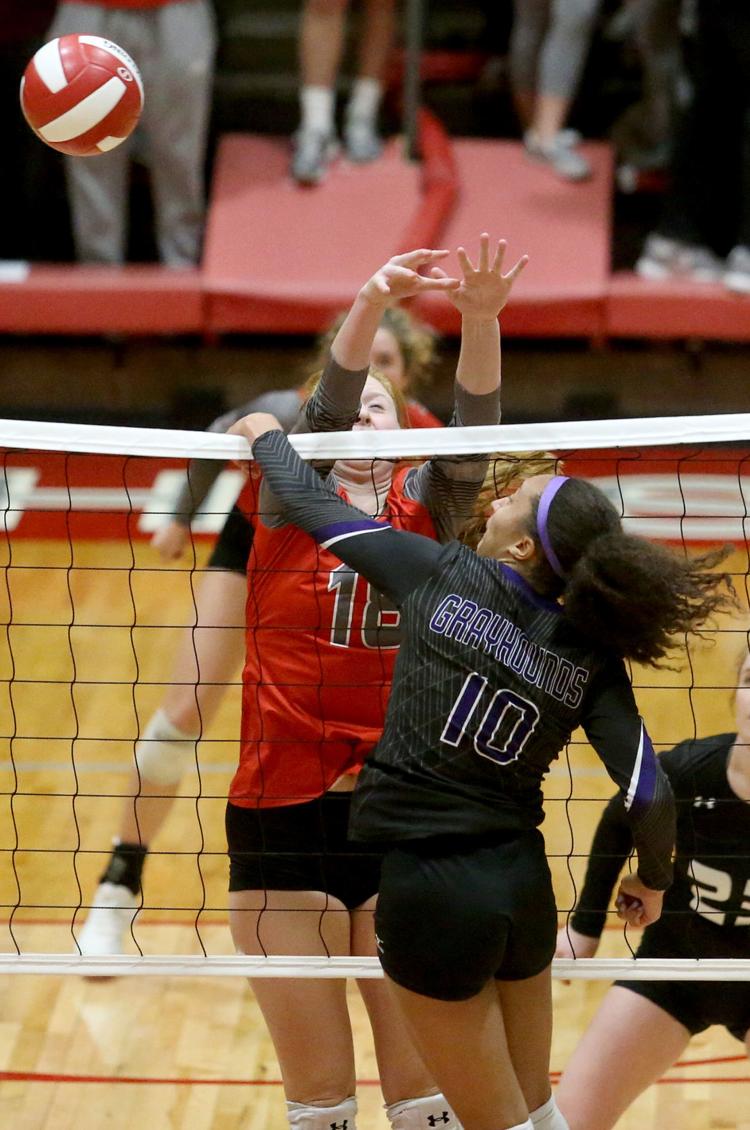 110419-qct-spt-ns-vball-014